The following content may contain affiliate links. When you click and shop the links, we receive a commission.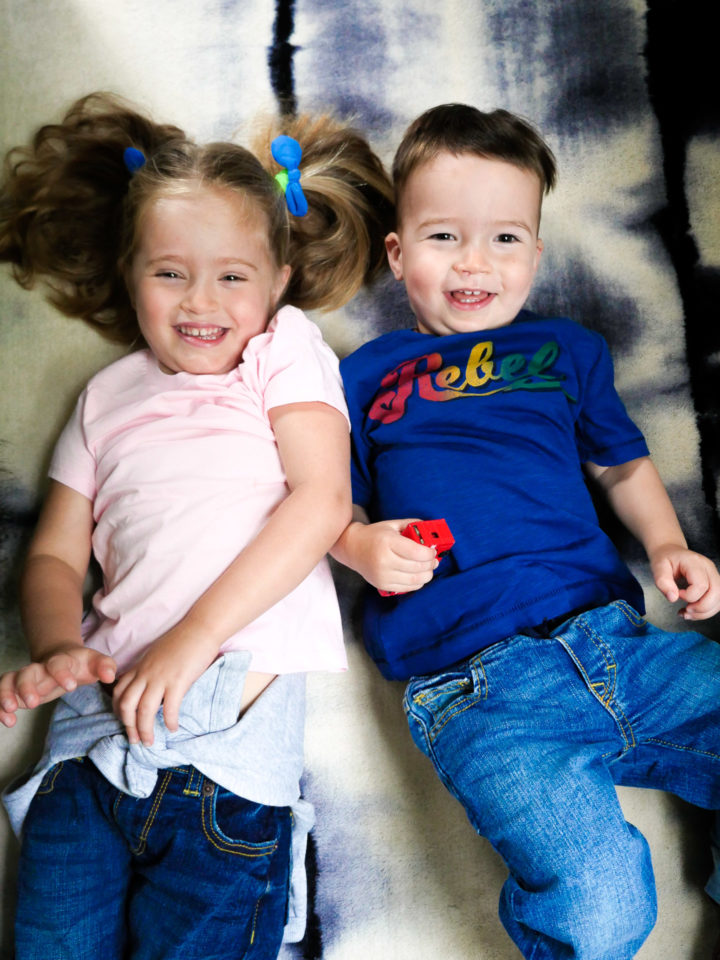 **Many thanks to Gymboree for sending me the new clothing collection and sponsoring this post! As always, the thoughts and opinions expressed below are entirely my own.
By this point, you all know how much I love shopping for clothes for my kids! I really love putting my kids in clothes that are as well made as they are styish– and with both of my kiddos getting increasingly more vocal about their clothing likes and dislikes, I'm always trying to build them a "wardrobe" where anything they choose to wear will look good together.  Or at least good-ish. LOL.  And of course my number one criteria is affordability!  I have one of each gender child so no use busting the bank on clothes that they'll outgrow and then can't be passed down.  Well, I'm excited to tell you today that one of the most accessible brands in kids' fashion has gotten a total makeover and is making my whole family smile!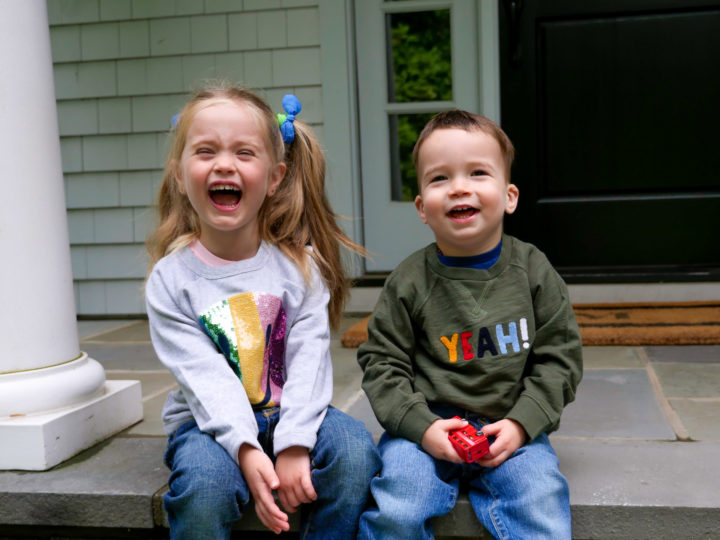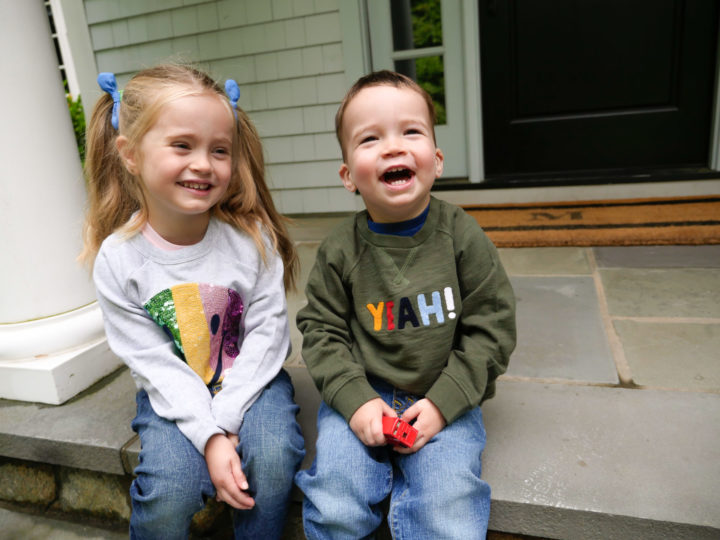 Welcome to the new Gymboree! It's alllll new.  And the designs are meant to be cool, modern, and durable with a focus on quality as well as mix-and-match.  I've been so excited to share this makeover with you guys, because I know how many of you love to put your kids in clothes that are so cute but also well made.  I'm obsessed with the clothes for Fall and Back To School!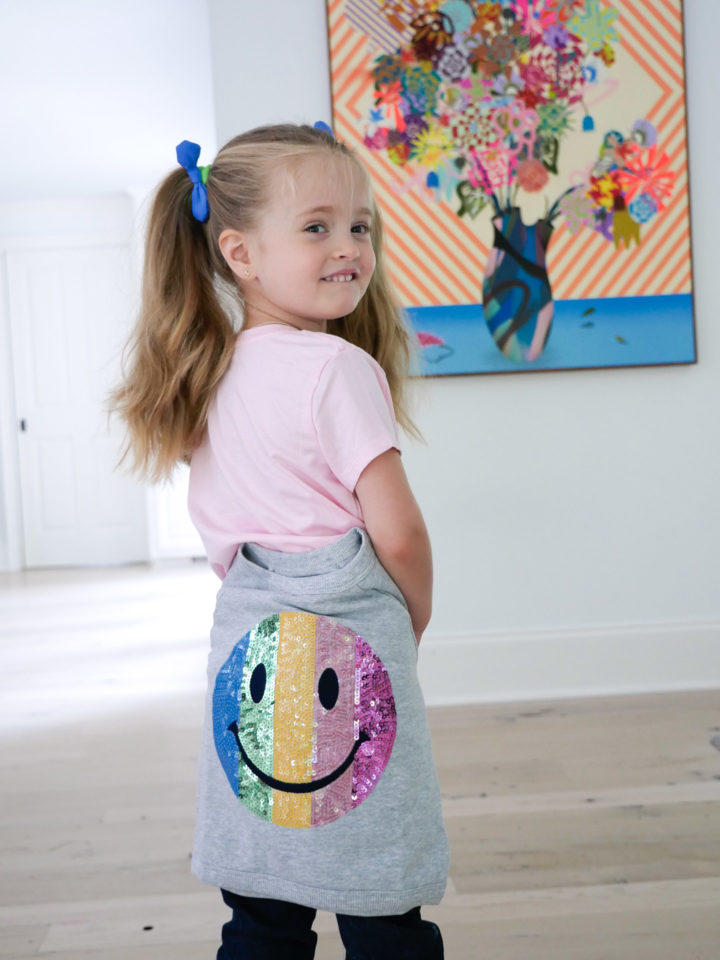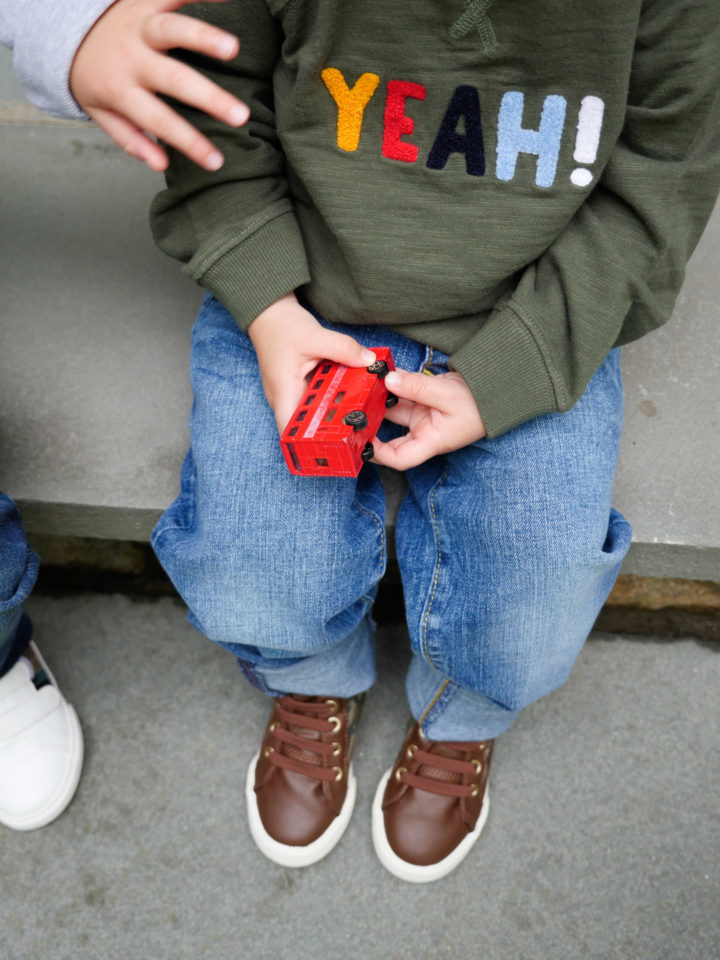 The jeans in particular are really durable but also soft, which is great for us because both of my kids hate scratchy and stiff denim and refuse to wear it.  As a Mom, my favorite thing ever is watching my kids just play and be kids! Their smiles always make me smile.  And speaking of smiling, Marlowe and Major's favorite activity recently has been Hide And Seek! They'll play it anywhere: Upstairs, Downstairs, Outside, In a store, or most recently at the Airport.  It's pretty adorable hearing them counting together or scrambling to find a hiding spot.  Even funnier is that they ALWAYS hide together, even if it makes finding them pretty…uhhhh… non-challenging.  Whenever we find them, they screech and laugh hysterically as if they had never been found before.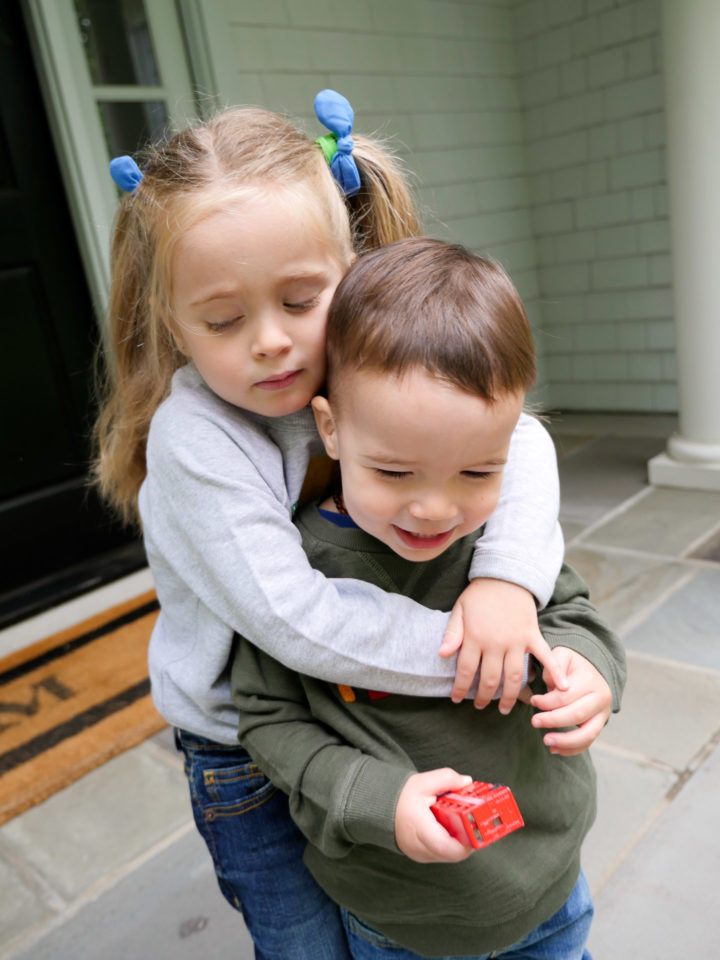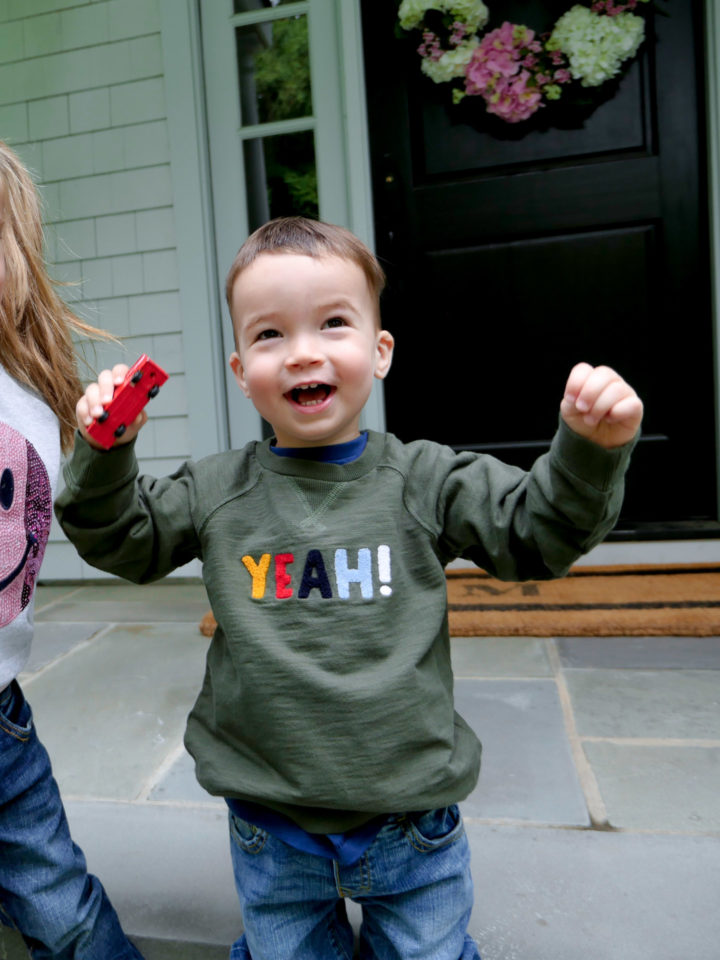 I love their coordinating Sweatshirts so much! And Marlowe's rainbow shoes and Major's camo shoes are too cool for school.  I can't wait for you guys to check out all the options they have on the site.  Have you checked out the new Gymboree? Let me know your favorite pieces!