The following content may contain affiliate links. When you click and shop the links, we receive a commission.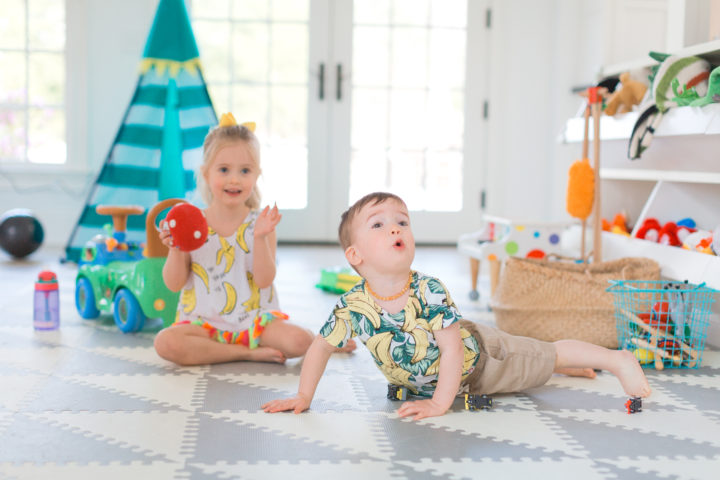 There are few things as unpredictable or mortifying as a Toddler's mouth.  What do you get when you mix a growing vocabulary and worldly interest with an all-encompassing innocence and lack of boundaries? Well, you pretty much get my social experience over the past year or so! Because as my kids are very innocently learning, exploring the world, and voicing what they see around them, it can lead to some some pretty awkward moments for the parent in charge. And I bet most other parents of a toddler can relate.  Today I wanted to talk a little bit about uncomfortable comments from kids, because I've been thinking a lot about how limited I've been when dealing with some of the comments and questions my own kid makes– and I think I have lots of questions of my own about what the most productive, loving, or modern way is to deal with answering them.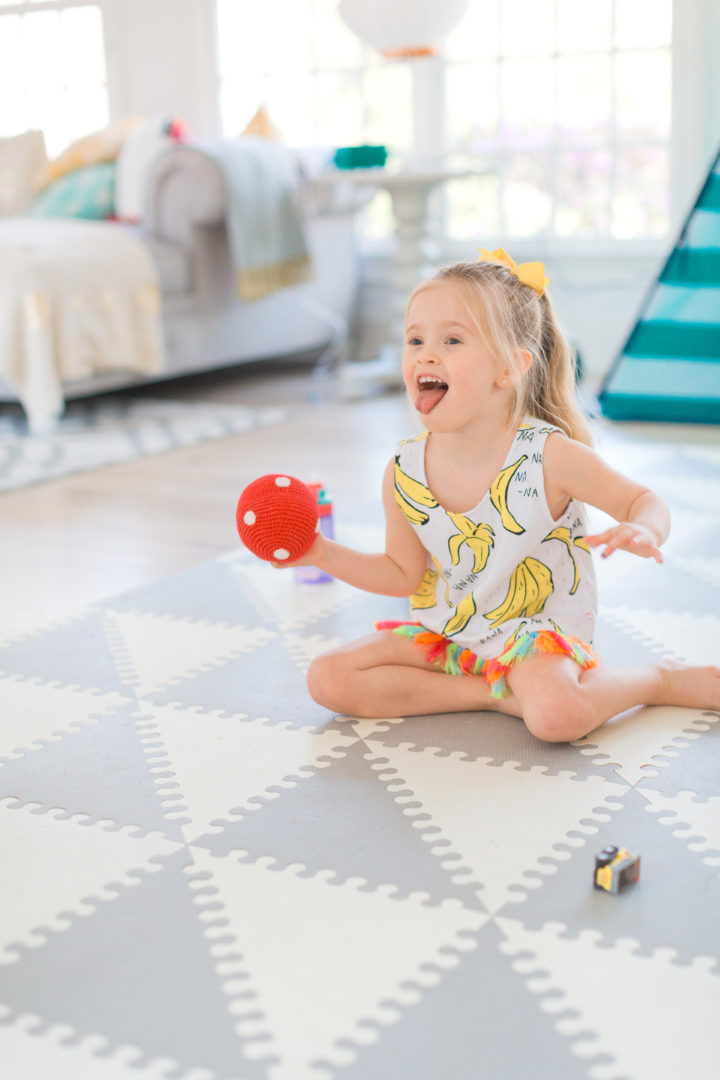 First, I'll regale you with a couple stories for a little context.  On Thanksgiving morning this past year we were having breakfast with some friends in town.  There was a little lull in conversation, and I suddenly heard Marlowe's little voice very clearly, loudly, and sweetly ask my friend's seventy year old mother if she had a baby in her belly.  I froze. Nobody spoke, and just as I was about to say something, anything, my friend's mother laughed and just said "No I don't sweetheart." And that was that.  Later when we left, I explained to Marlowe in the car that it wasn't ever polite to comment on another person's body, and that it is especially not polite to ask people if they're pregnant.  She asked me why.  I have never, ever, spoken to her about any association with largeness of a body and the term "fat" holding negative connotations culturally.  I make a huge effort to make sure that nobody is qualifying bodies in her presence– so I was suddenly stuck.  How would I explain to her WHY telling somebody that they look pregnant when they're not is negative if I don't explain all about fat shaming culture? I was stumped.  I simply told her that sometimes it can hurt certain people's feelings, and it's better to just whisper and ask me in my ear if she thinks somebody is pregnant.  But it was definitely one of those parenting moments where I wasn't sure I had a complete handle on what had just happened.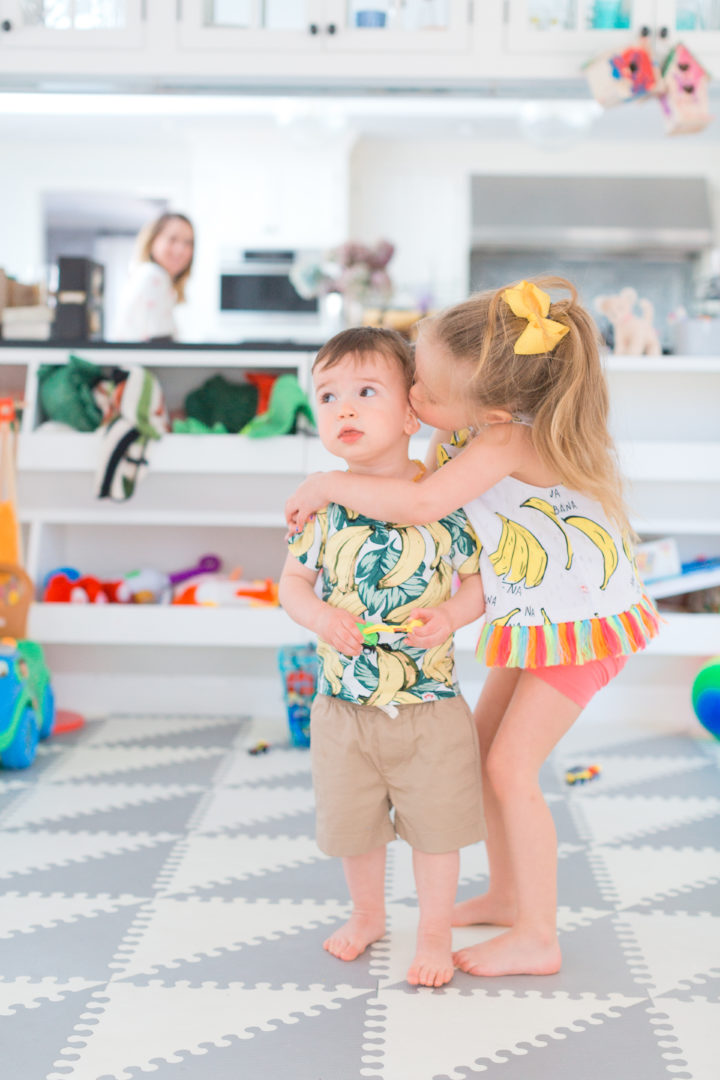 A couple months ago, Kyle and I were at the children's museum with the kids.  We were eating lunch in the cafeteria, and at the table next to us was a family with a few children.  One of the kids, around Marlowe's age, had a genetic physical difference (I'm not sure the name or "label" for it) where his face, voice, and body were very different from hers.  The boy's mother asked me about Major's shoes and we started talking.  Marlowe was looking at the little boy while I was talking to his mother, and after a few moments she said (loudly) "Mommy! Look, at this little boy! He's so silly Mama. Look at his face!" The way she said it was so sweet and delighted, as if she was amazed to see his differences and wanted to point them out– and loudly.  I, of course, was mortified.  What else do you feel when you are so worried that your child has just hurt an entire family's feelings? I didn't know what to do, and I was panicking inside wondering what the RIGHT thing to do was.  I froze for a second or two and blurted out "He's not silly, Marlowe, that's who he is. He's just different from you. Why don't you introduce yourself." I wanted to normalize the situation, but I also wanted to explain to her why they were different, or open a conversation with his family, or somehow make the experience less awkward for everyone, and more normal for this little boy.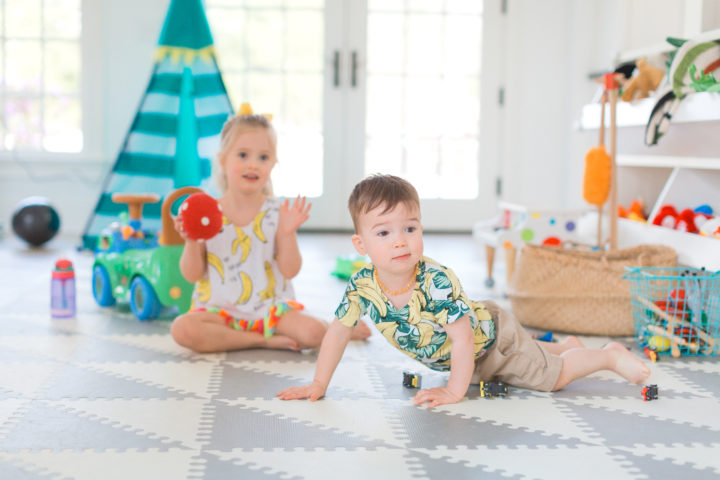 As the day went on, I was just so overwhelmed and I so badly wished that I could have asked that family (again, is there a non awkward way to do this?) what the best way to handle that situation is.  Is there something to teach your children that makes differently-abled or different-looking children feel truly "seen", as well as their families? My instinct is to always explain to my children that everyone on this planet is different from each other, and that is what makes everyone special– and I did have a conversation with them to that effect later– but I can't help but think that as somebody with limited experience in this arena I'm probably not the best person to be coming up with my own approach.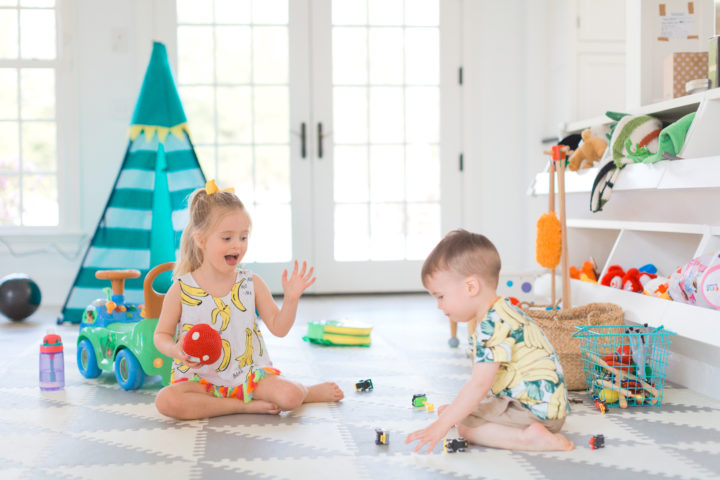 So here's where I ask for help: I would be so grateful if anyone with physical limitations or differences– or who has children with the same– would help me understand how to handle my children's curiosity.  Of course children's uncomfortable comments come in many varieties, with most being more benign than others. (One of my favorites that I've had to deal with recently was a lovely "Mom, this house smells like poop a little bit" upon entering a hostess's foyer) But I would love any input about how you have used these moments to teach in your household! Thank you!
Photographs by Julia Dags.