The following content may contain affiliate links. When you click and shop the links, we receive a commission.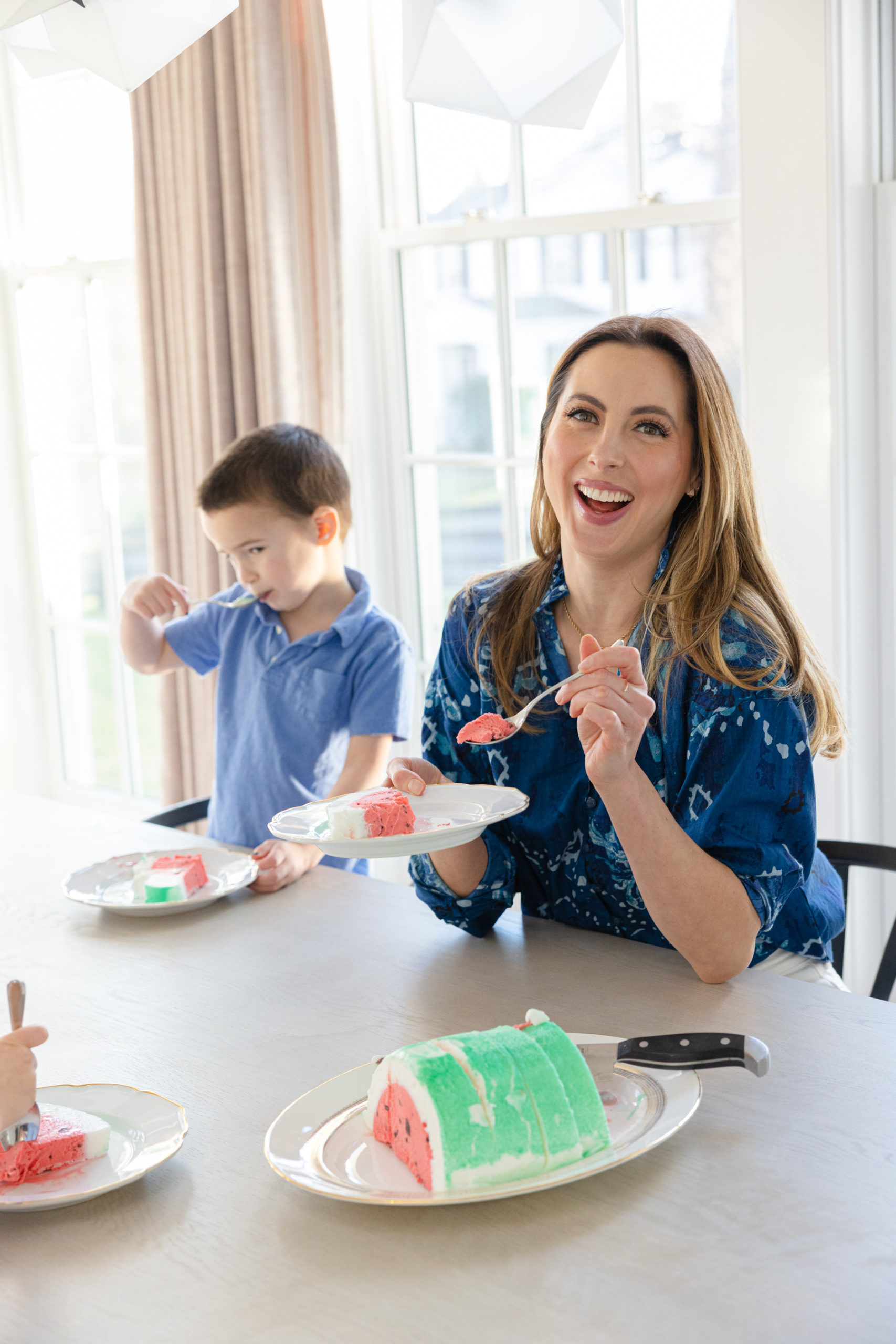 Ok, let's talk about Nostalgic Foods. About a month ago, I recorded some Instagram Stories at the grocery store in the frozen food aisle. I shared my long-term love of a frozen Pepperidge Farm cake, and that I was intrigued to try the Friendly's Wattamelon Roll. The outpouring of DM shares I got about people's nostalgic relationships with those two food items made me realize that we ALL have nostalgia food products, whether we admit it or not.
I'm not talking about your grandma's lasagna recipe, or your Aunt's meatloaf she makes every Sunday. I'm talking about supermarket products that have become so deeply engraved on our human experience that they become like characters in our memory. It got me thinking so much about my own nostalgic food products, and the memories they bring up for me. I realized, as I was spending the time strolling down memory lane, that there is something extra special about those nostalgic food products you can buy instead of make: they're always accessible! How special is it that there are some food products we can walk into a store, and simply walk out with—and that conjure up so many memories.
I'm not only talking about celebratory memories, either. I have nostalgic foods that remind me of extra sad or lonely days, or products that take me back to certain seasons of life in particular. Like scent, taste has the ability to transport us. Sometimes for better, and sometimes for worse. For example, whenever I eat a food that I craved while pregnant with any of my three children, I feel a pang of closeness to them again. I remember their fluttery kicks and my anticipation to meet them.
These photos are of the kids and I trying a VERY popular (as it turns out) nostalgia food for the first time: The Friendly's Wattamelon Roll! It's made out of sherbert, with chocolate chips as the "seeds". The red sherbert is watermelon flavored and the "rind" is lemon-flavored. I honestly had no idea what to expect and didn't think in a million years that I'd really like this dessert. But it was REALLY good. Totally refreshing, and the chocolate chips really made it all come together. My kids loved it too!
Today, I'm going to share some of my nostalgic foods with all of you! I would love it if you'd share some of yours with me as well.
My Favorite Nostalgic Foods
Pepperidge Farm Coconut Cake
First of all, if you don't know this cake, you need to go out and buy it right now. It's that good. You buy it in the freezer section, and then defrost either in the fridge or on the countertop. It's so light and fluffy and amaaaaaaazing. With just the right amount of coconut flavor. I discovered this during the summer I was pregnant with Major and now I usually get it for any kind of little family celebrations. I also always get it for myself for Mother's Day! 
Cup Noodles
I was ONLY about the chicken or the beef flavors, but this sodium bomb of broth and noodles was my go-to lunch in middle school. My Mom didn't want me to bring it, but I would save my money and buy one, a Twix (for 50c) and a Clearly Canadian seltzer at the corner deli—and walk into school like I owned the place. I still get such a rush of nostalgia every time I eat instant ramen, but especially Cup Noodles.
Cheddar Goldfish
If you don't eat Goldfish by the handful, are you even a kid? I grew up on these little guys, and we used to have them crushed all over the place growing up. The car floor, the kitchen floor, our backpacks, my Mom's purse….you name it. Now, I have them crushed everywhere in my own house. It's such a comfort flavor for me, and there is no better crunch than a bite into a newly opened package of Goldfish crackers.
Marino's Italian Ice
Speaking of childhood, Marino's Italian ice brings me back to late spring in NYC. When school would let out in the afternoons, there'd be a guy with a cart in front of the steps selling Italian ice. You'd get a white paper cup for a dollar. The choices were lemon, cherry, or a blue one that was probably some kind of blue raspberry situation. You could get one or a mix of all three. I remember cherry was my go-to! Italian ice still makes me nostalgic, especially in the summertime.
Pepperidge Farm Mint Milanos
Mint Milanos were my cookie growing up. I LOVED them. I loved the shape, the perfect mix of mint and chocolate, and the fact that if you dipped it in milk or hot chocolate, only the cookie part would get mushy and you could slide it off with your teeth and then eat the chocolate part by itself (did anybody else do this?). Anyway, I bought them for my kids and they didn't like them and I was sad about it for two days. Ok, moving on…
Campbell's Chicken Soup With Stars
This was my sick day soup as a kid. I can taste it if I even think about it. We definitely weren't a homemade chicken soup kinda family (LOL), and I remember feeling like this soup was the only thing I wanted to eat when I was under the weather. To this day, if I'm feeling nauseous, I can usually still keep this soup down. Side note, I've always loved the texture of the little cubes of chicken in this soup. I know it's probably like, the opposite of organic, but I hope they keep the recipe the same. I have a couple of cans on hand in my own pantry for when somebody isn't feeling well!
Morningstar Farms Sausage Links
This is probably my strongest nostalgia taste from my childhood. I used to eat about 4-5 Morningstar Farms Sausage Links with maple syrup every morning for approximately eight years. I'm not kidding or exaggerating. I really really really love the taste of this combo. I sometimes would add a buttered Eggo waffle, but mostly it would just be the sausages (with a glass of orange juice on the side). They're faux meat, and to be honest, I've never even read the label, and please nobody tell me there's something weird in them thanks so much.
Sun Chips, Original Flavor
We consumed more Sun Chips as a family growing up than any of us would probably like to admit. I weirdly did not like to eat them as a side to my sandwiches, but only on their own. My friend, Julia religiously buys Sun Chips on road trips and I have to say it's one of my favorite things about her. Ok, there are lots of other great qualities above that one, but sharing a nostalgia food with a friend has got to be the best thing ever!
Frank's RedHot Sauce
When I was pregnant with Marlowe, I used to put Frank's RedHot Sauce on everything. There was a café at the bottom of the hill we lived on in Sherman Oaks, and They had a dish that was: Multigrain bread, white bean purée, arugula, and sunny side up eggs on top. I ordered it a gross amount. Like WOWWWW. Other pregnant ladies with cravings, I know you get me. I would smother it in Frank's hot sauce, and oh man would I be happy. To this day, even the smell of it brings me back to my very first pregnancy!
Trader Joe's Tamales
When I was pregnant with Major, all I ate was Trader Joe's beef tamales. I was SO sick when I was pregnant with him, and for some reason, all I could really eat a lot of was white toast with butter or those dang tamales. I think because it was kind of a "relief food" for me during that time, it's a total comfort food for me now! I smother it with hot sauce, too. I love the TJ's Habanero sauce. It's got a serious kick but is amazing if you're into that!
Duncan Hines Confetti Cake Mix
In my humble opinion, you really can't beat a box cake. Supermarket-bought sheet cake is in a class all its own, and it's truly my favorite. Duncan Hines Funfetti Cake is the best of the best! It's called Confetti Cake Mix, technically, but we all know what that means. It's the moistest and most delicious, and the Funfetti pieces are perfect. Highly recommend! When I make cupcakes or sheet cake at home, I always choose this! It takes me back to basically any celebratory time in my life.
Cinnamon Toast Crunch
This was my favorite cereal growing up, and I was NEVER allowed to buy "sugar cereals". As with anything you flat-out deny your children on principle, I became totally obsessed with it as a child. If I ever got to choose cereal when I wasn't around my parents, I would always choose this. I remember one time I had a sleepover at a friend's house and her mom pulled out a box of Cinnamon Toast Crunch like it was nothing, and let me have like three bowls. Best day ever? Whenever I would go to visit my Dad in Italy, I would pack a few boxes of this for my sisters who were also obsessed with it– and they don't sell it there! They'd always fight about who already had a bowl of it, and if one of them was eating too much of it at a time, etc. So funny to think about now LOL. I usually have a box of this in my pantry just because I can if I want to (grownup freedom, WOOOOOOT!), and my kids rarely choose it. They like the Whole Foods cereals, go figure.
Tell me all about your nostalgia food products!!!!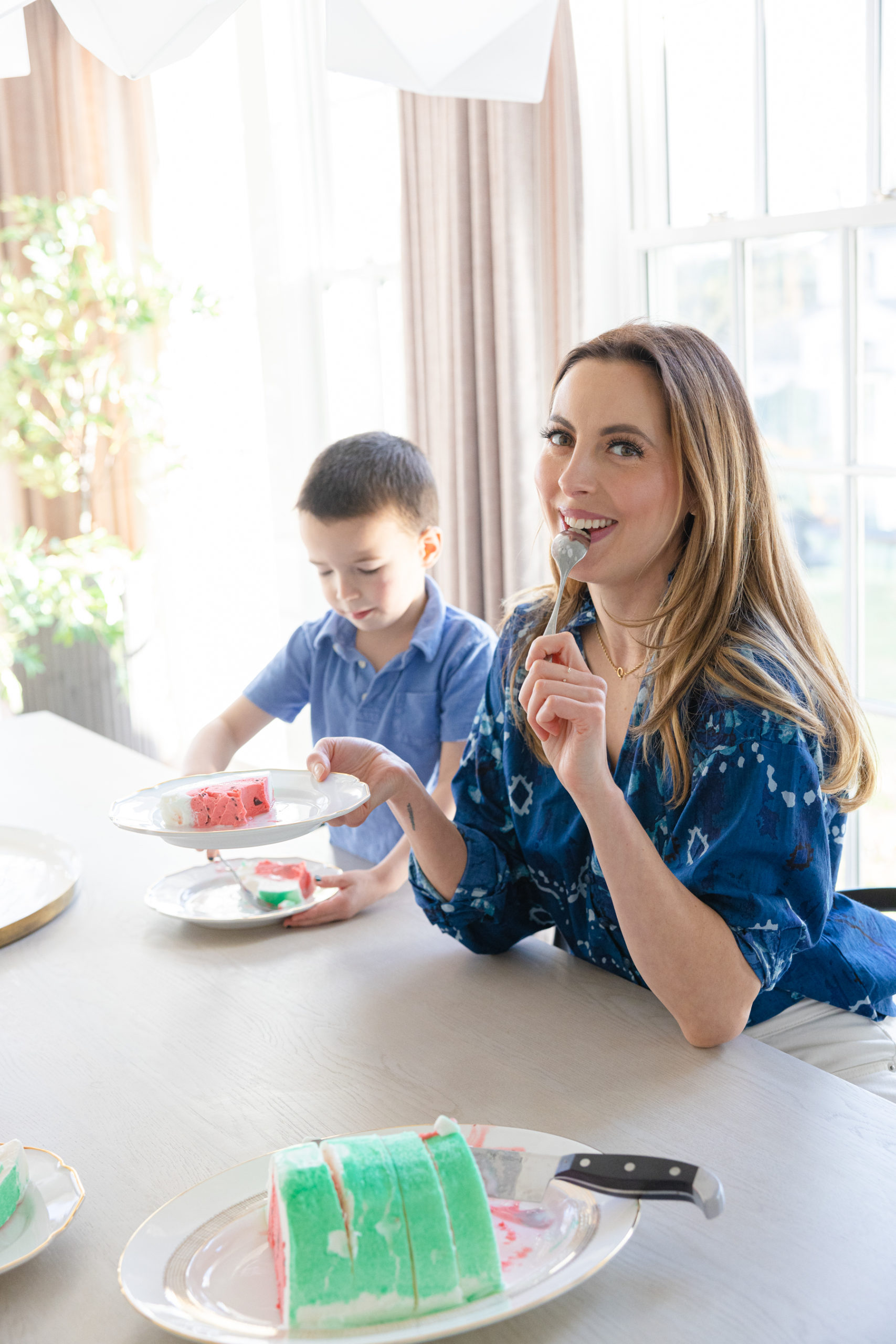 Photographs by Julia Dags | Happily Eva After, Inc. © 2021 All Rights Reserved