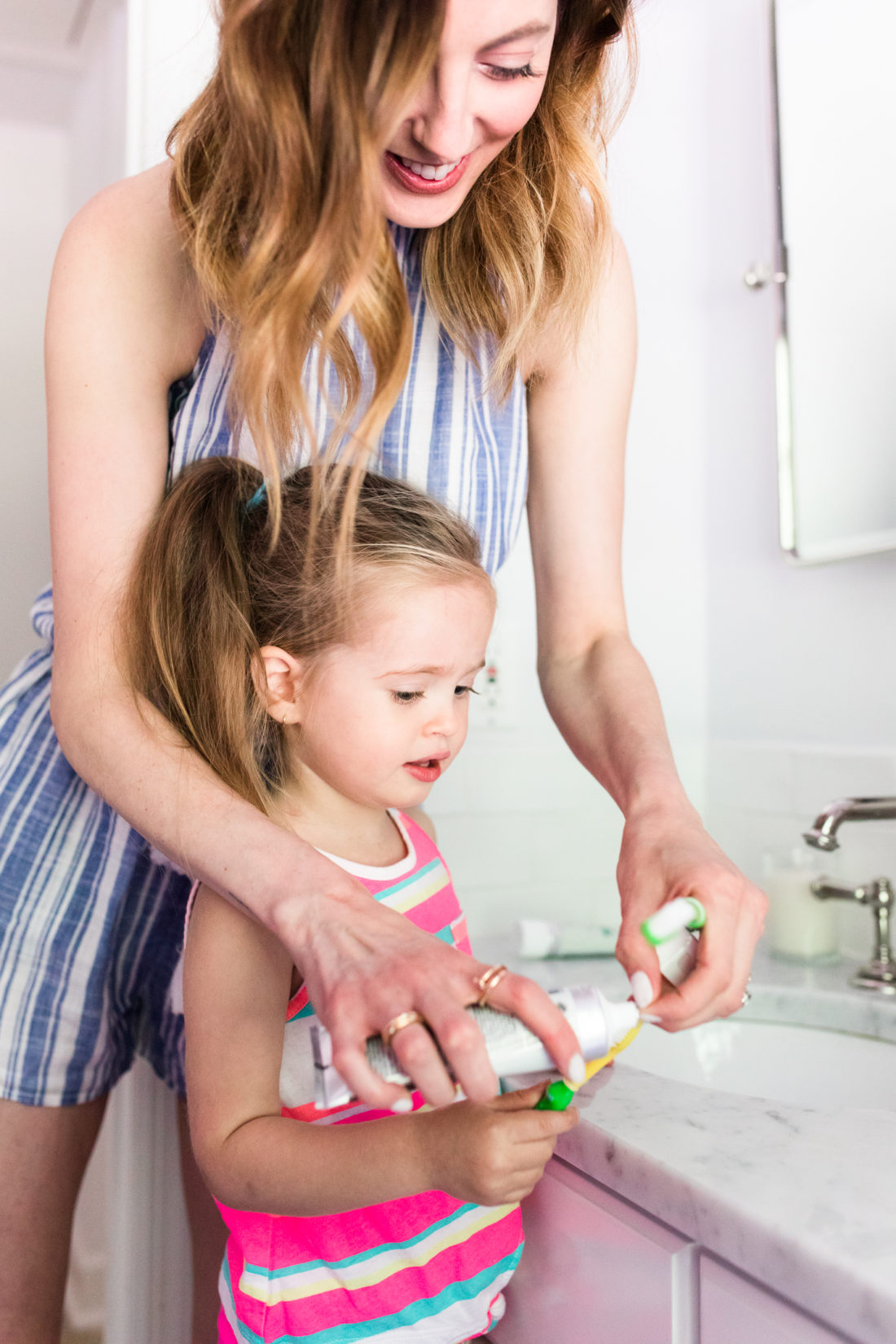 *Many thanks to JĀSÖN for sending me these yummy toothpastes to try, and for sponsoring this post! As always, the thoughts and opinions expressed below are entirely my own.
The onset of summer always brings out my coconut obsession in full force. Is there anything that reminds you more of summertime than the amazing taste and scent of coconut?! Coconut is so hydrating and has so many essential fatty acids– I try to add it in to smoothies, drinks, and food as much as I can all year round. This summer I was so excited to find that I can even brush my teeth with it!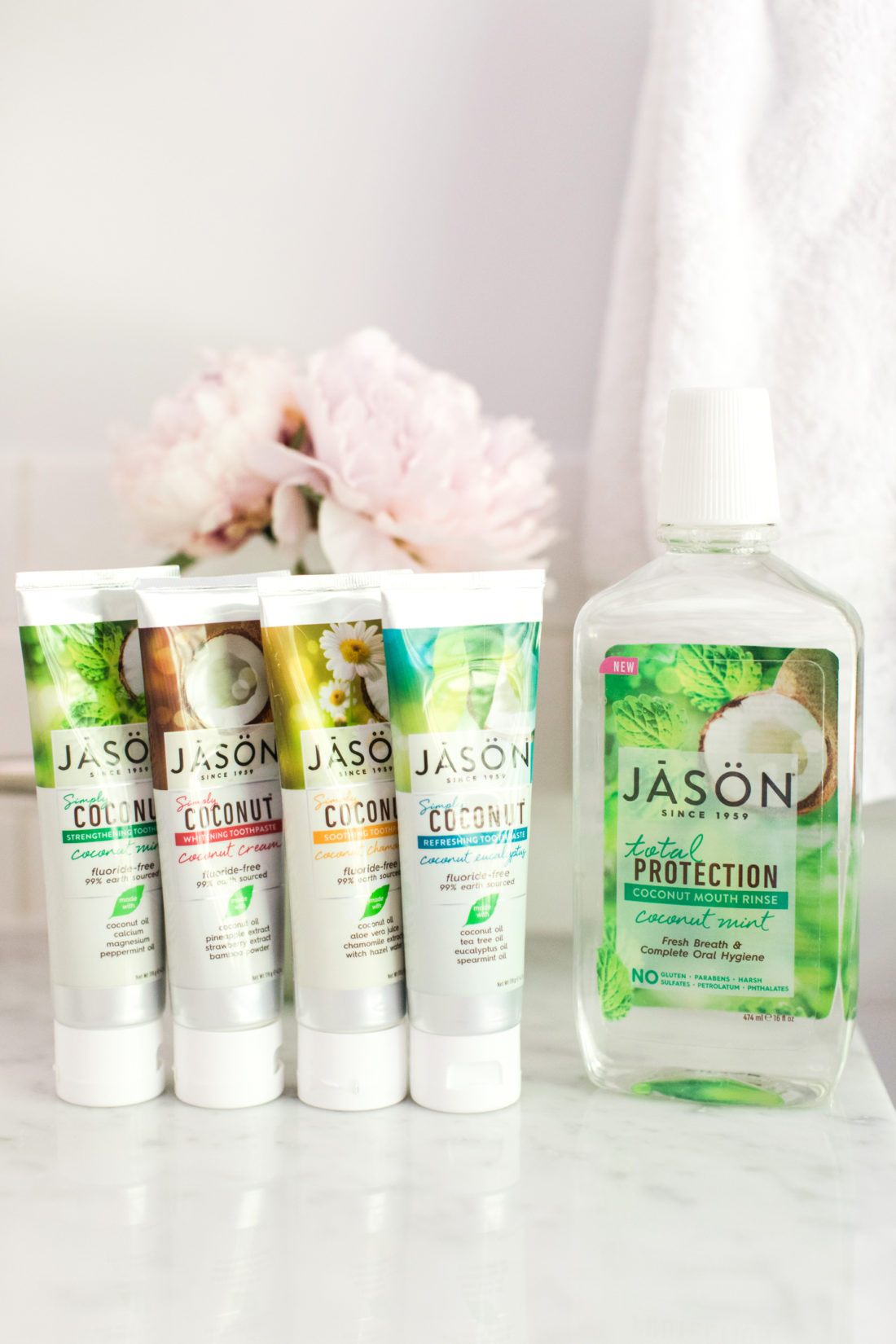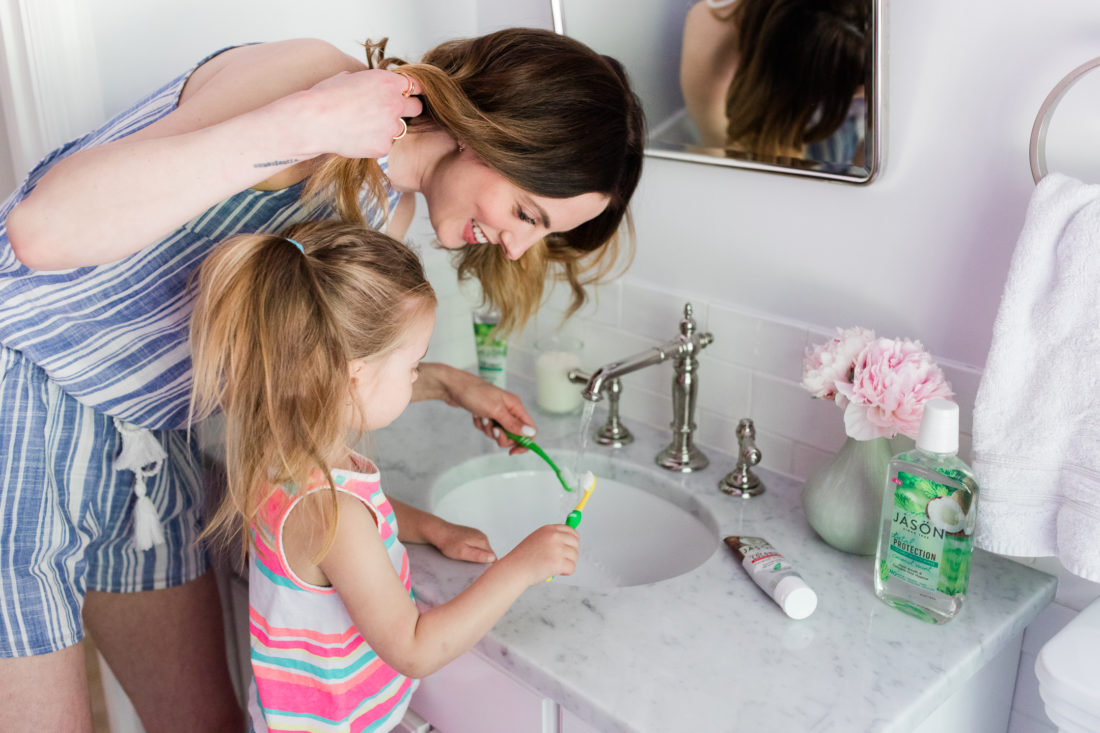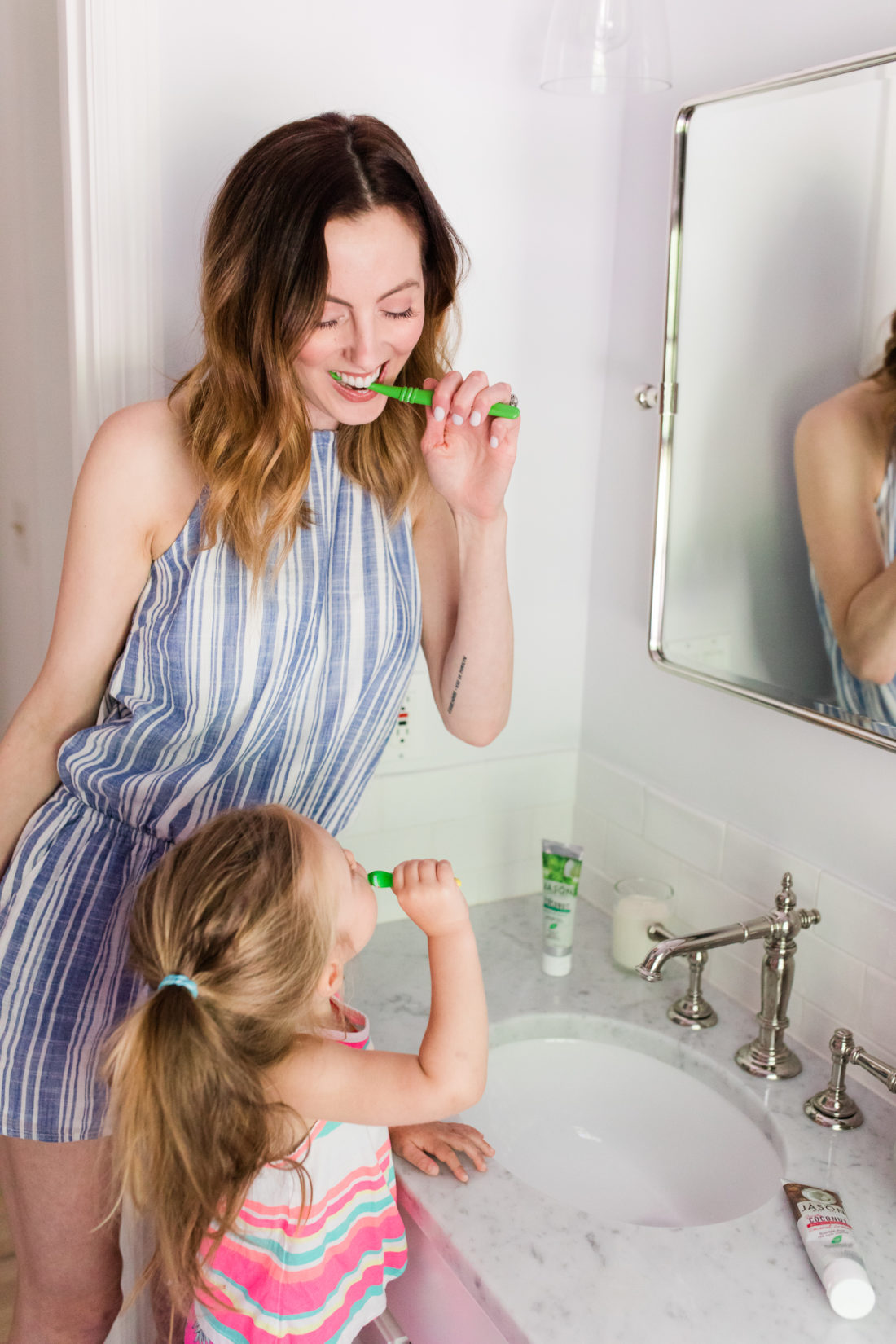 Recently I've been so obsessed with JĀSÖN's new Simply Coconut line of toothpastes that I've introduced it to the whole family. The toothpastes are 99% earth sourced, totally healthy and made with the simple wholesomeness of coconut oil along with different minerals and vitamins to guarantee a healthy smile. Unlike many other toothpastes that use water as their base, the Simply Coconut line uses highly concentrated, pure aloe vera juice to deliver a unique, fluffy texture that is gentle and soothing to your gums. The best part is that the toothpastes aren't formulated with any Parabens, fluoride, SLS, artificial colors, gluten, saccharin, or propylene glycol! Because they're made with such good-for-you ingredients and are free of harsh chemicals, I feel great about Marlowe using them right along with us.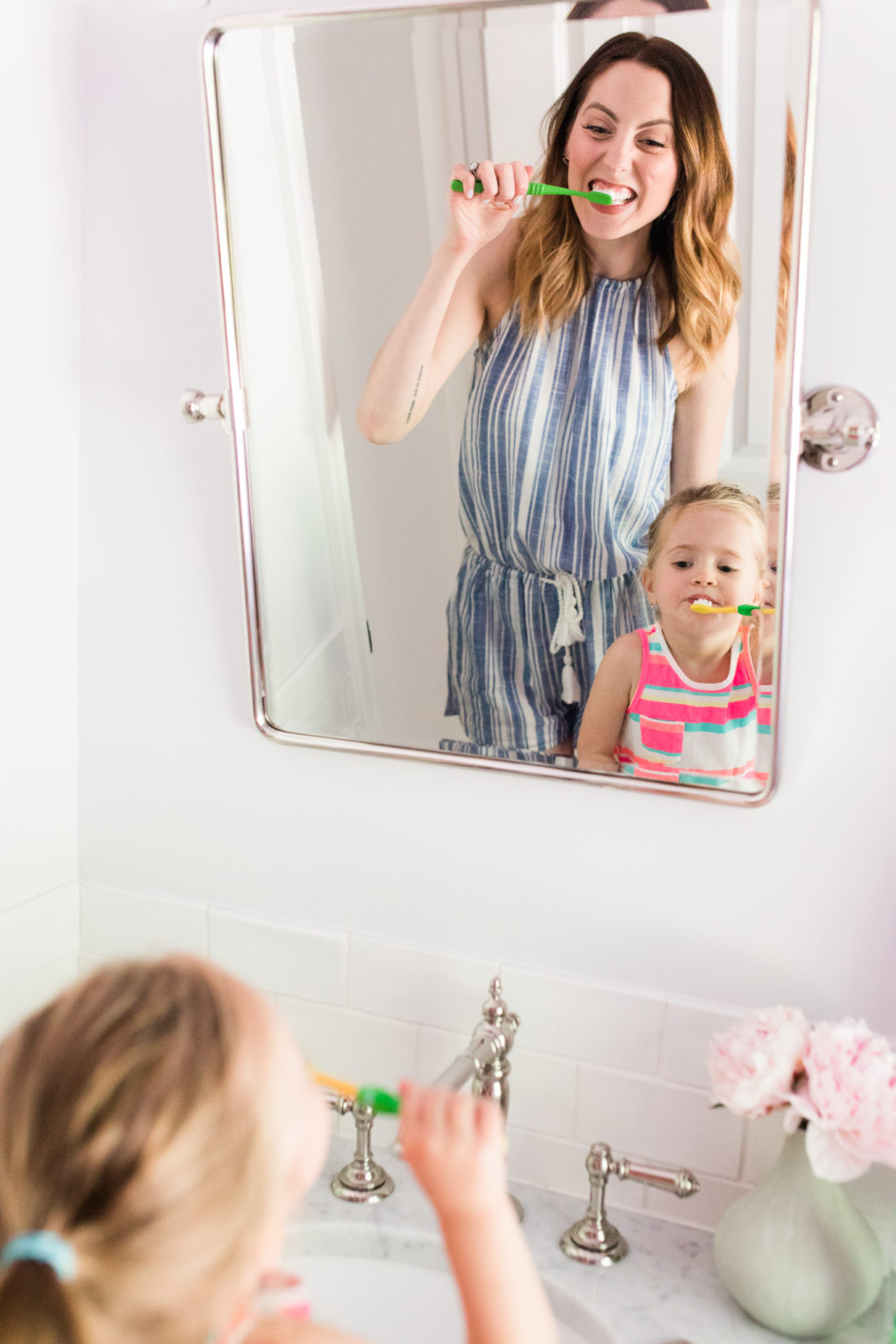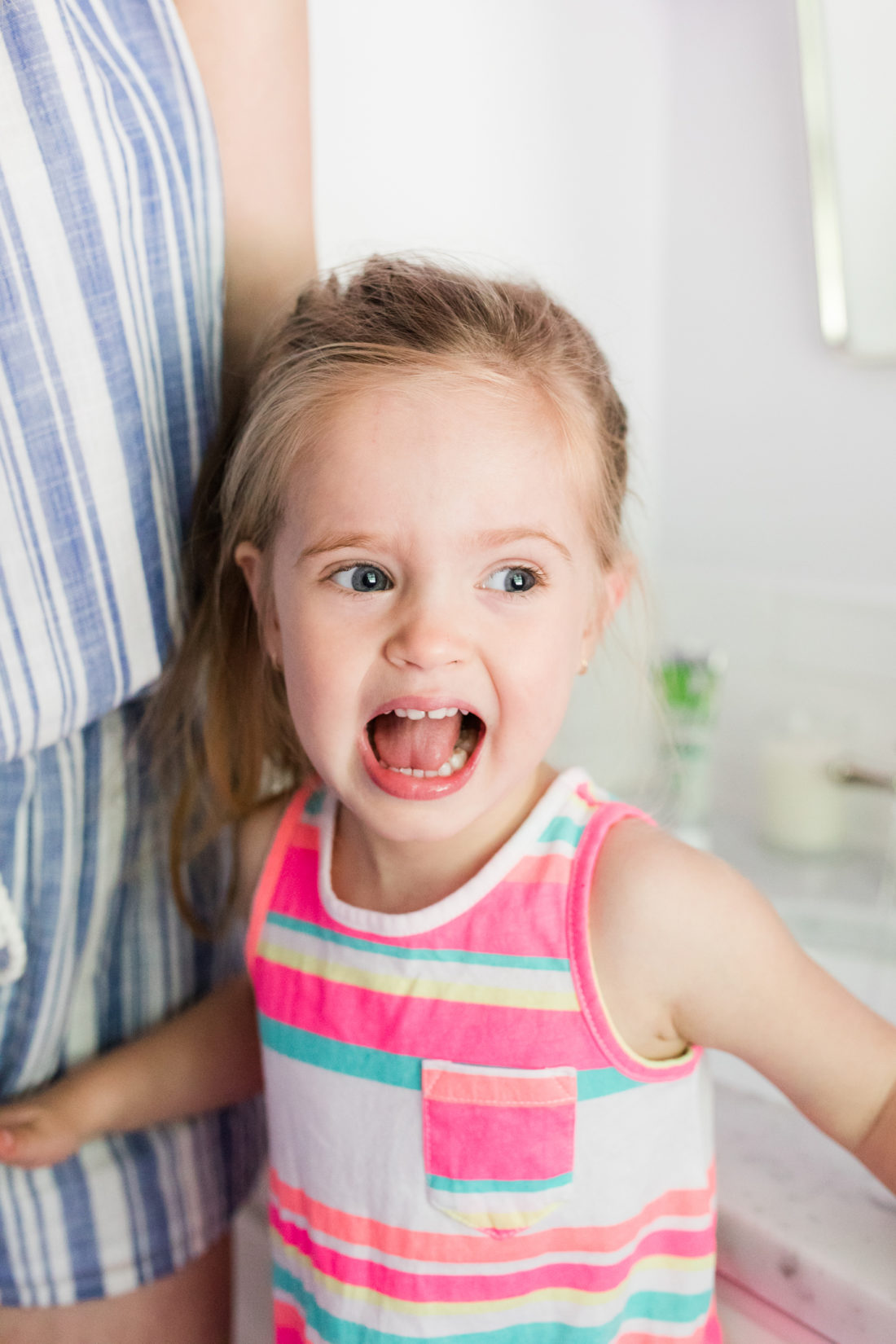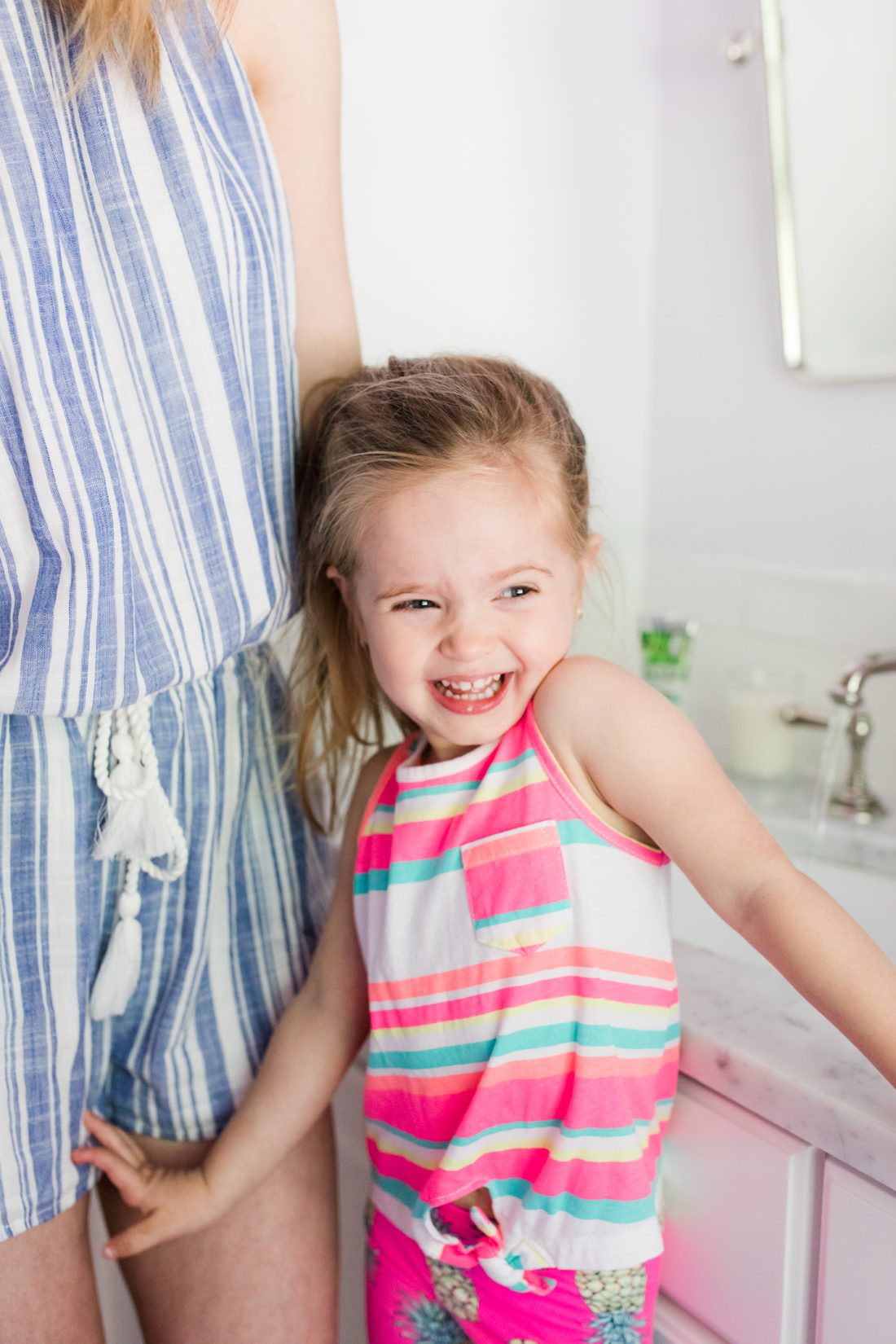 We've started brushing our teeth together in the morning and evening, and she has gotten so in to it! She loves doing anything just like Mama, and this enables me to teach her how to properly brush her teeth while also getting mine all squeaky clean. She loves the Coconut Mint flavor, and my favorite is the Coconut Chamomile. It's such a pretty taste, and a nice break from mint toothpastes. Kyle prefers the whitening powers of the Coconut Cream whitening toothpaste. There are four yummy flavors to choose from, all of which are now available at Whole Foods!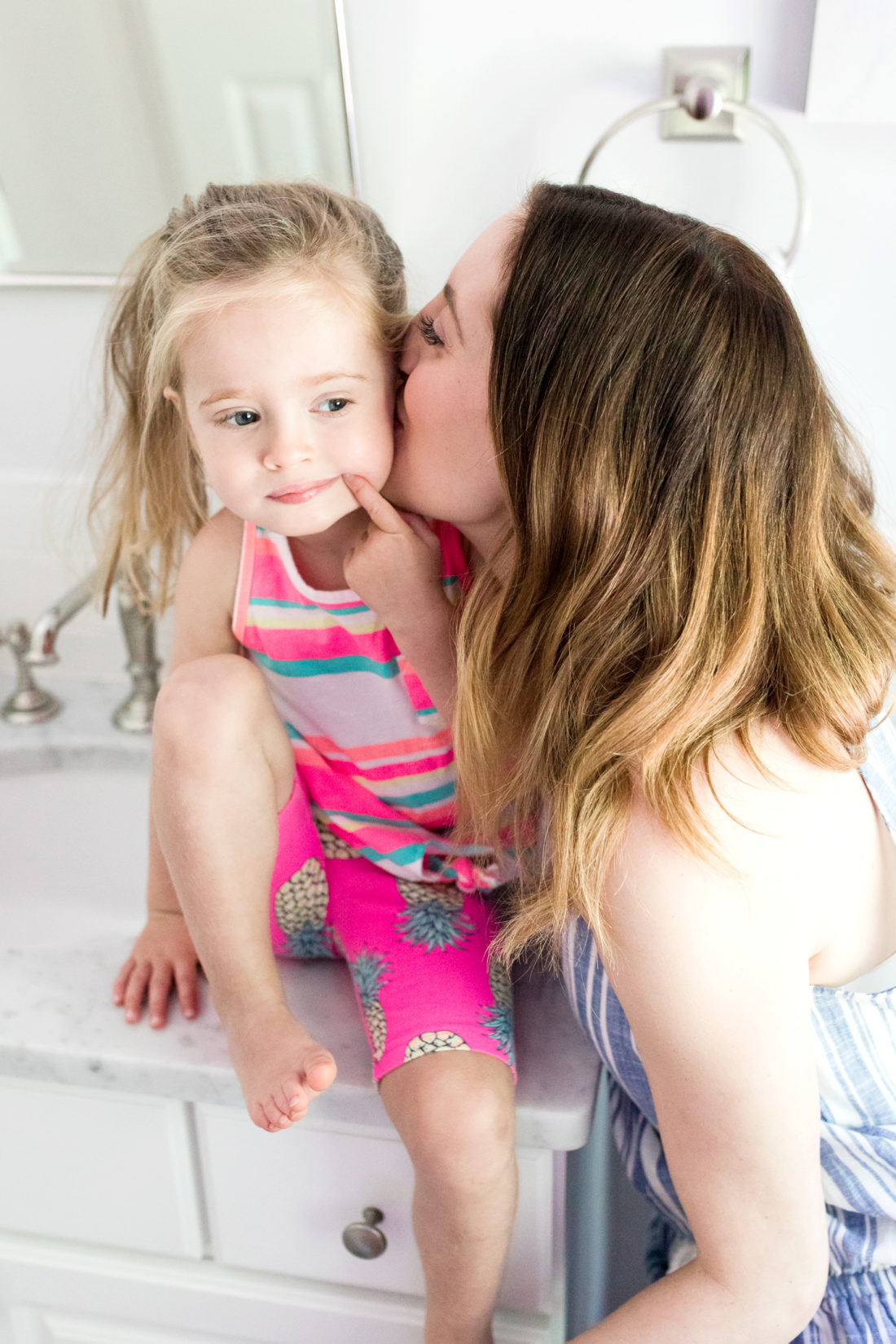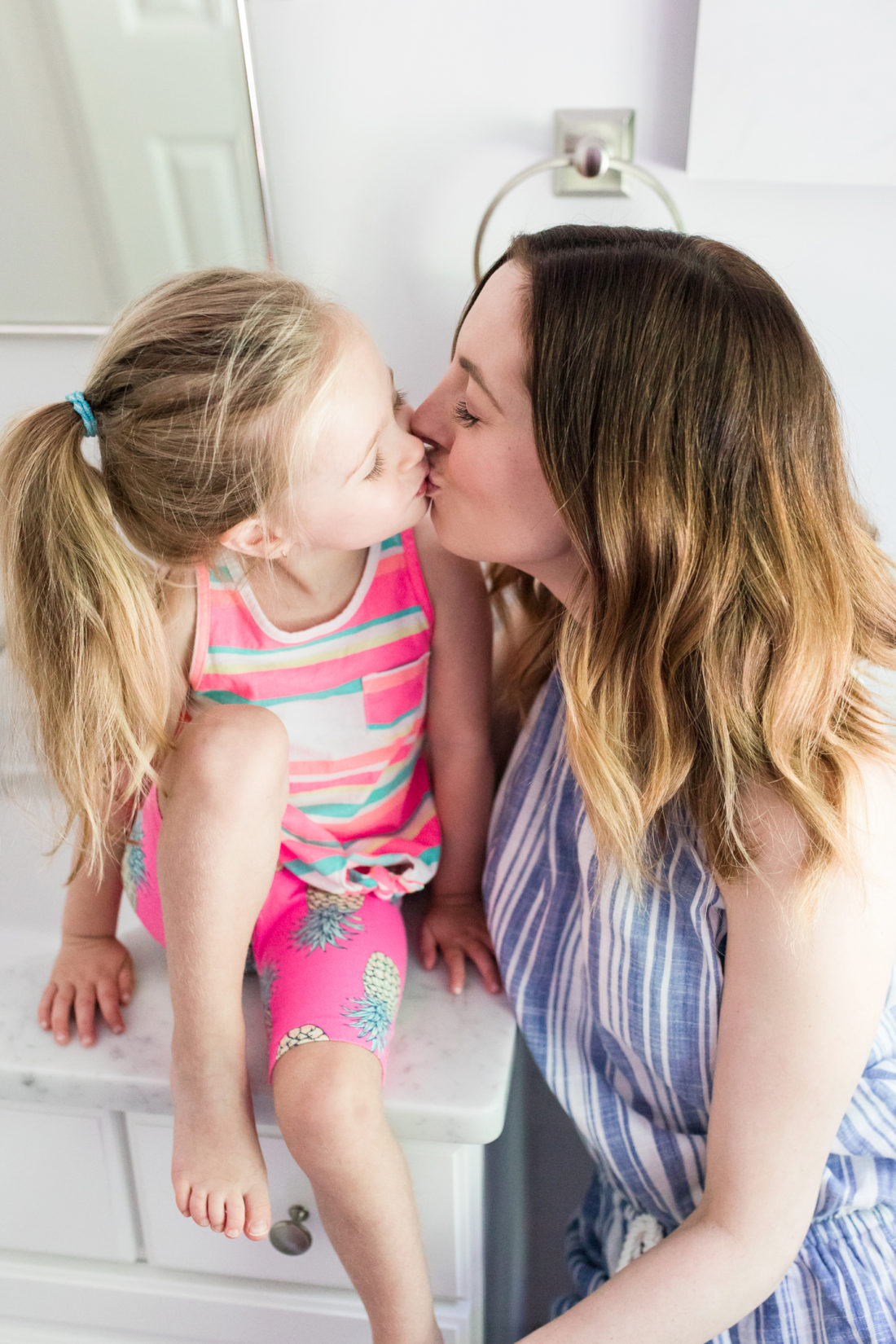 Marlowe can sometimes rush through her tooth-brushing routine, so I've started singing the ABC's with her while we're brushing. It really helps draw out her patience with the process! I also tell her to "tickle" all her teeth with the toothbrush to make each one laugh. I think it helps give her a little mission and makes her more engaged in her dental hygiene. Do you have any tips for making sure your littles brush their teeth properly every time? Please share in the Comments below!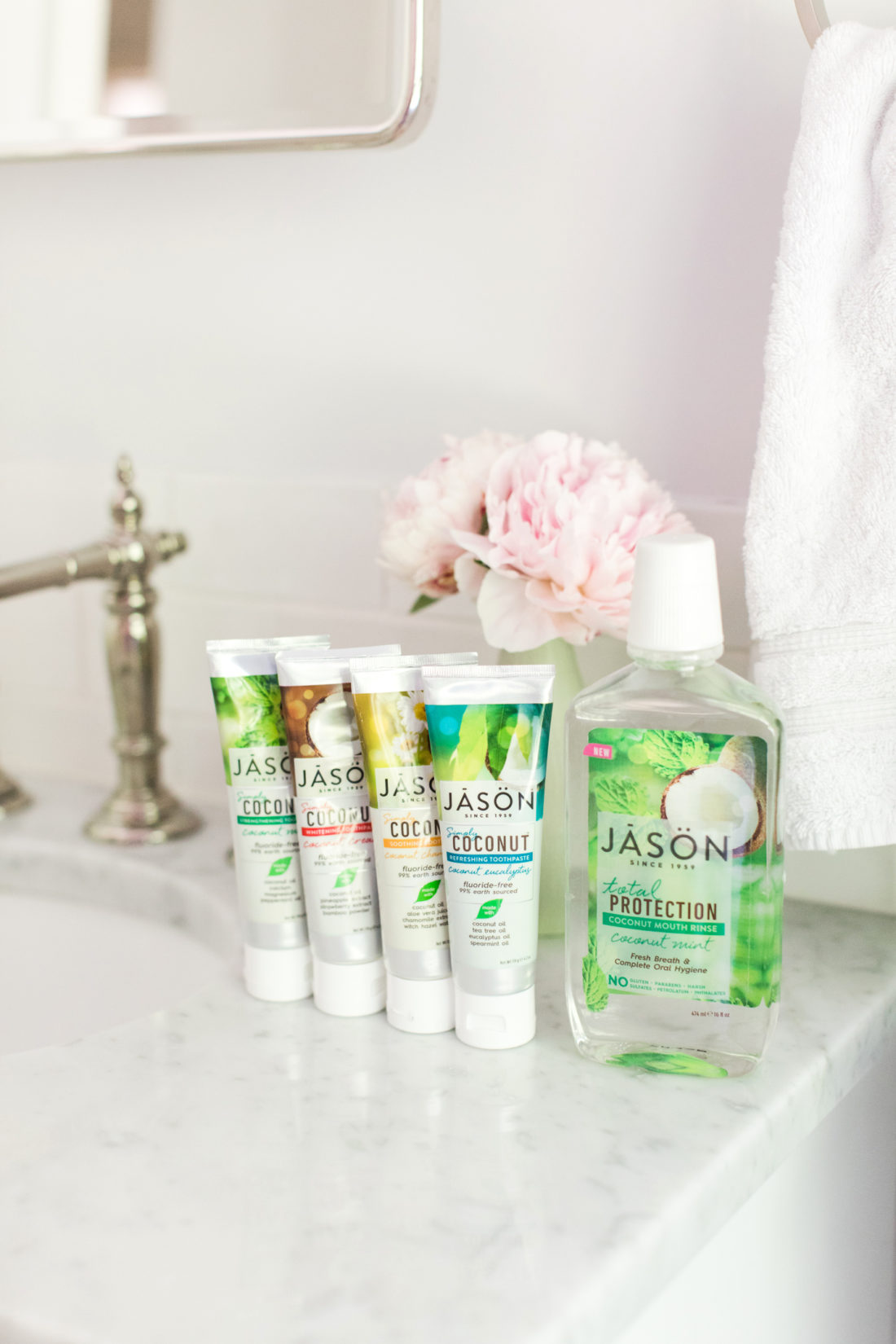 My linen romper is by Vineyard Vines
Marlowe's Top and Shorts are by Carter's
Photographs by Courtney Ann Photography
Save