The following content may contain affiliate links. When you click and shop the links, we receive a commission.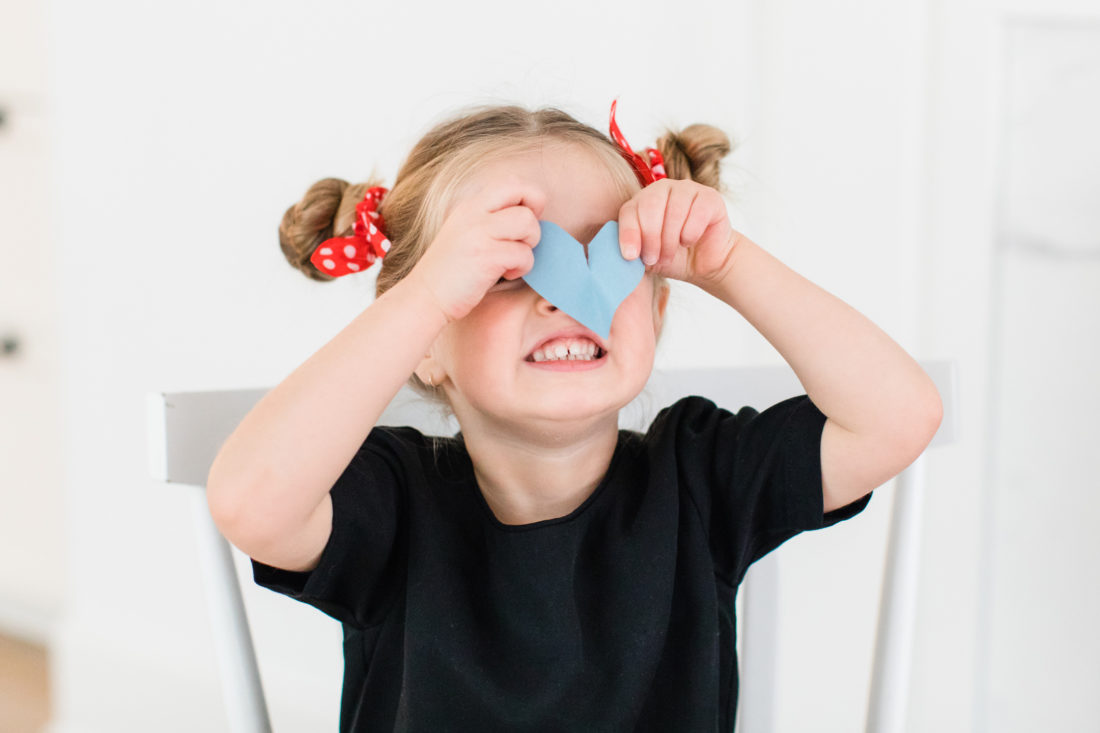 This blog post was originally published on February 12th, 2018.
Valentine's Day is just a couple days away! And I know I don't only speak for myself when I say that homemade cards rule with romantic holidays like this one.  The idea of making your own cards for Valentine's Day can seem a bit overwhelming, so today I thought I would share how my kids and I are crafting homemade Valentine's Day cards this year using cutout hearts! Cutout hearts are so easy to make with construction paper, and you can use them in so many ways to be creative.  You can make some really sweet cards for the ones you love in no time.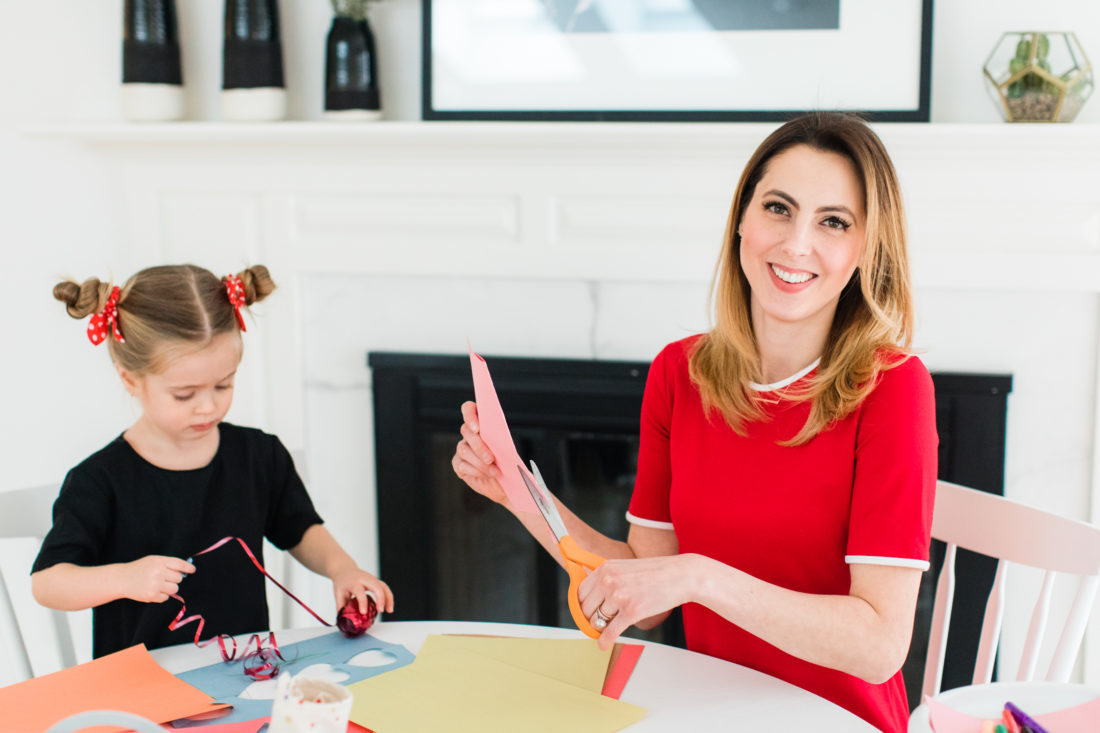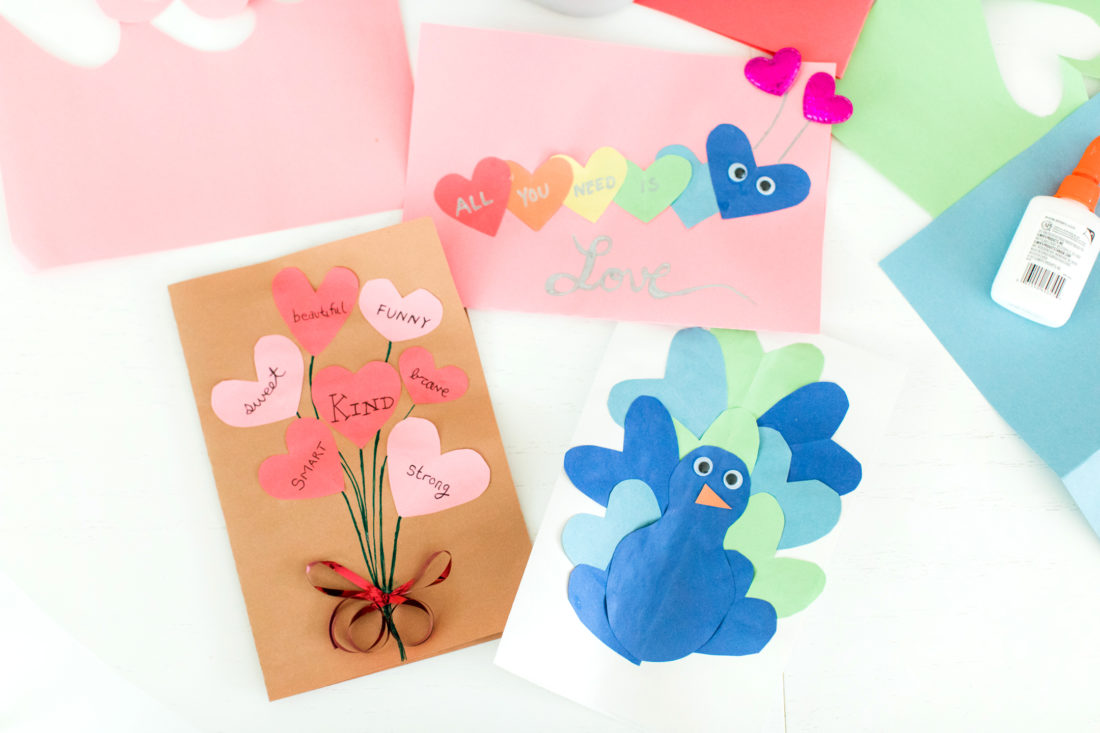 Materials…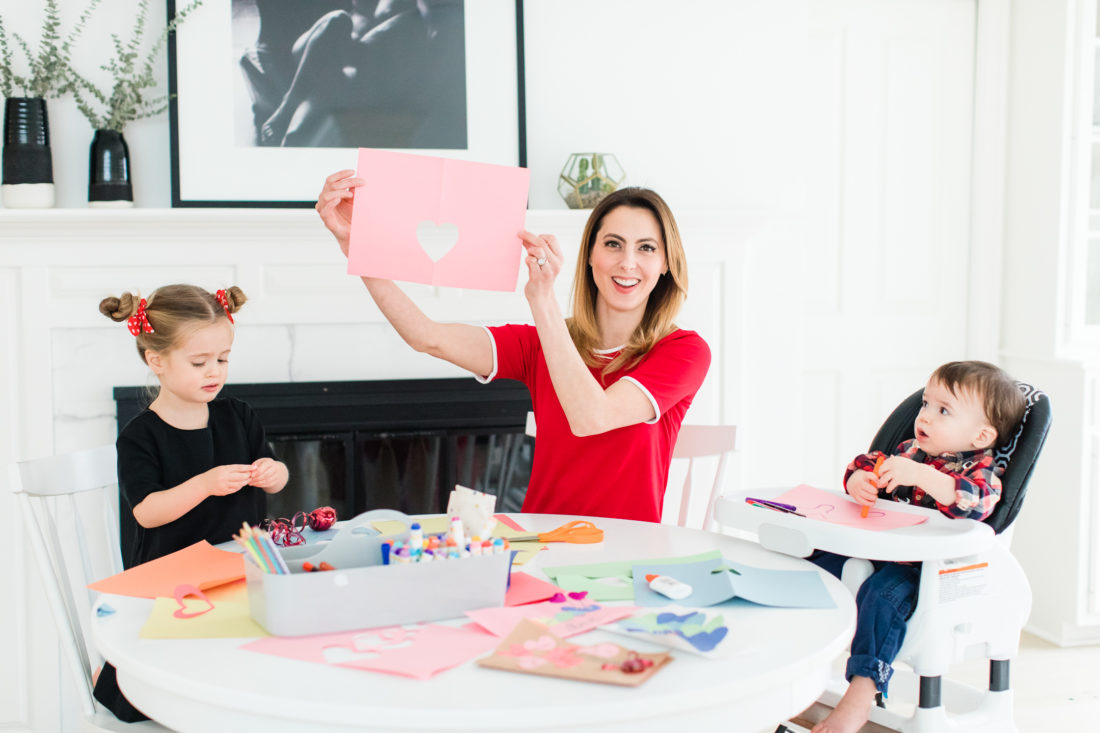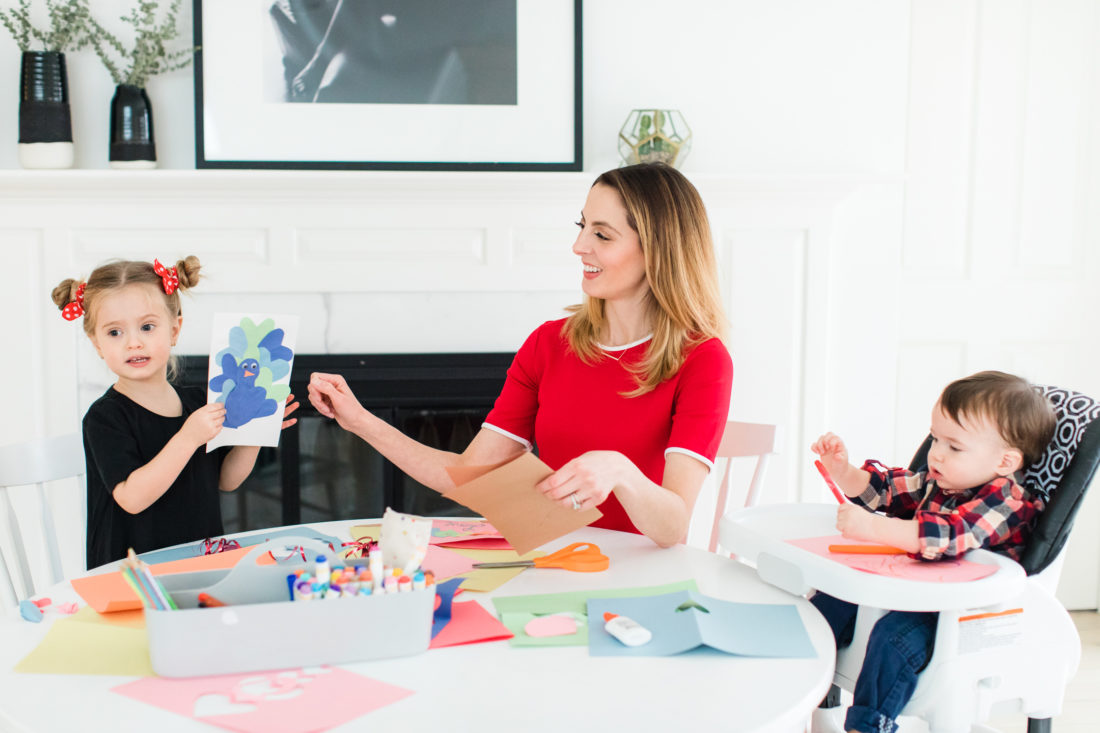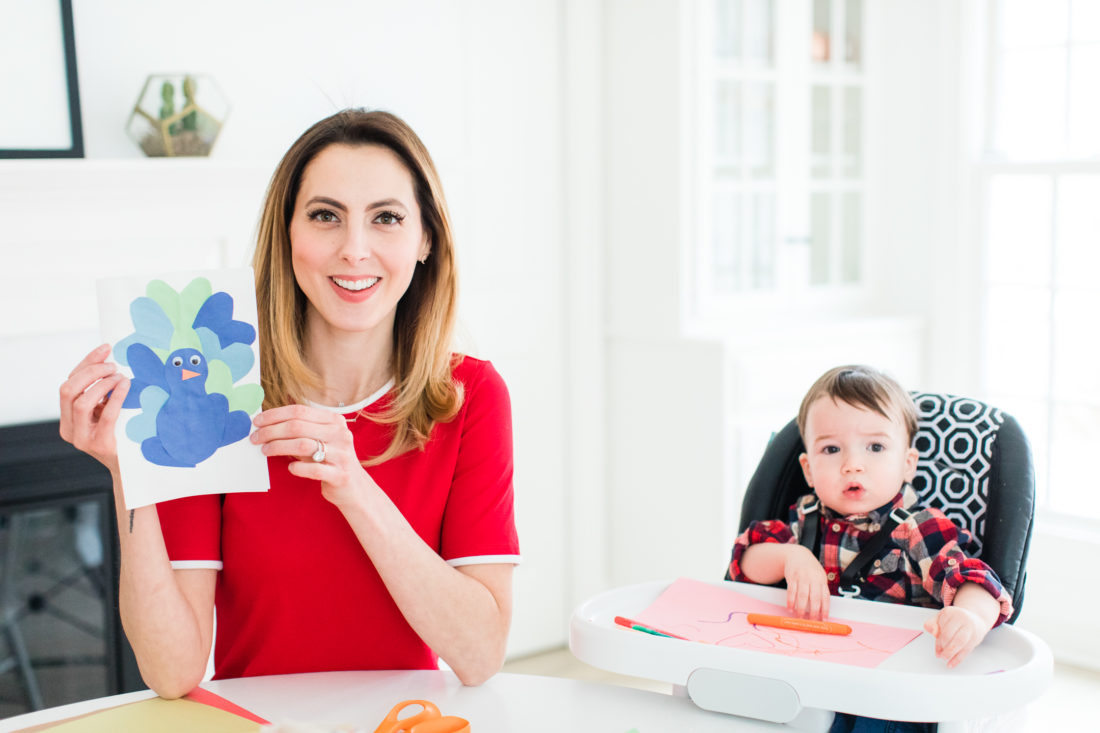 The Heart Peacock
I just love this fun card! It's a peacock made up entirely of cutout hearts! I used three colors, and layered them to create the tail.  Then we glued on googly eyes and a beak for the face!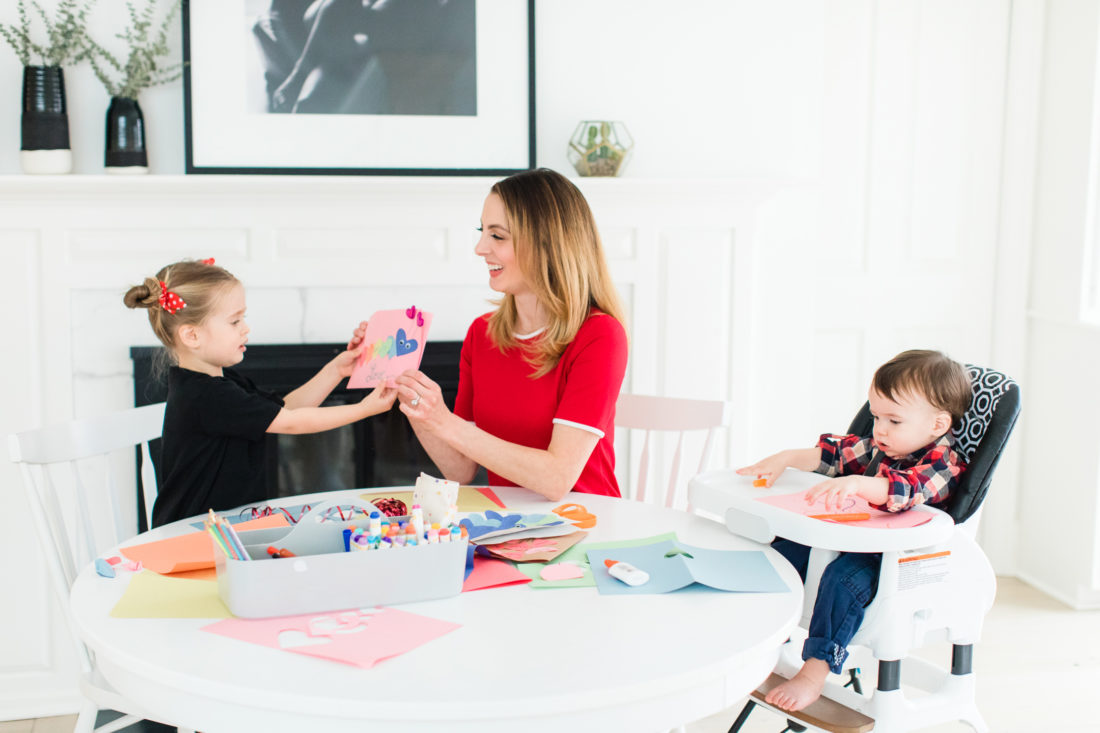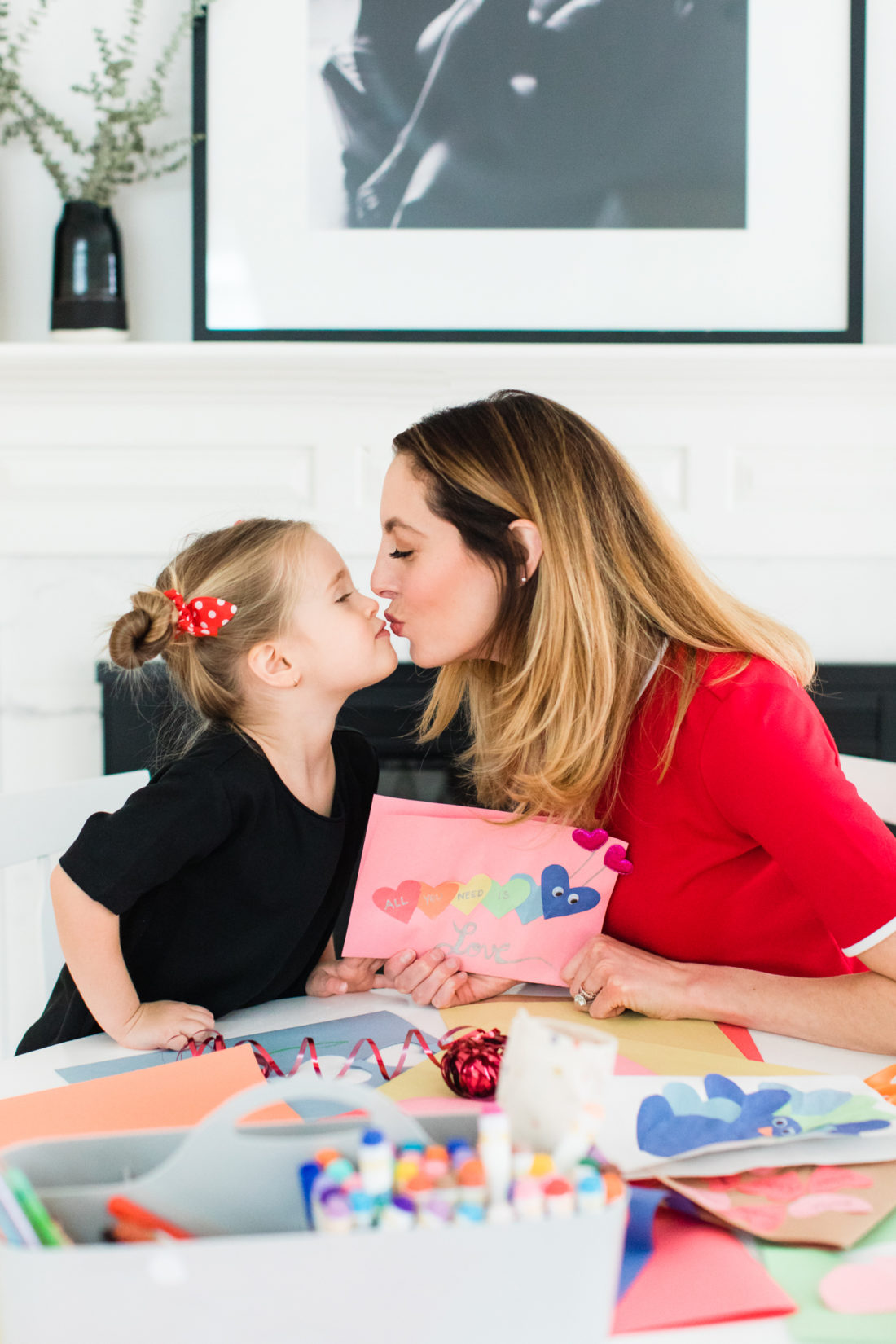 Rainbow Lovebug
Here's another cute idea using the hearts! This time, you glue them all in a row to make a Lovebug Caterpillar! I wrote "All You Need Is" and then added "Love" just below the bug. Marlowe created antennae with heart stickers!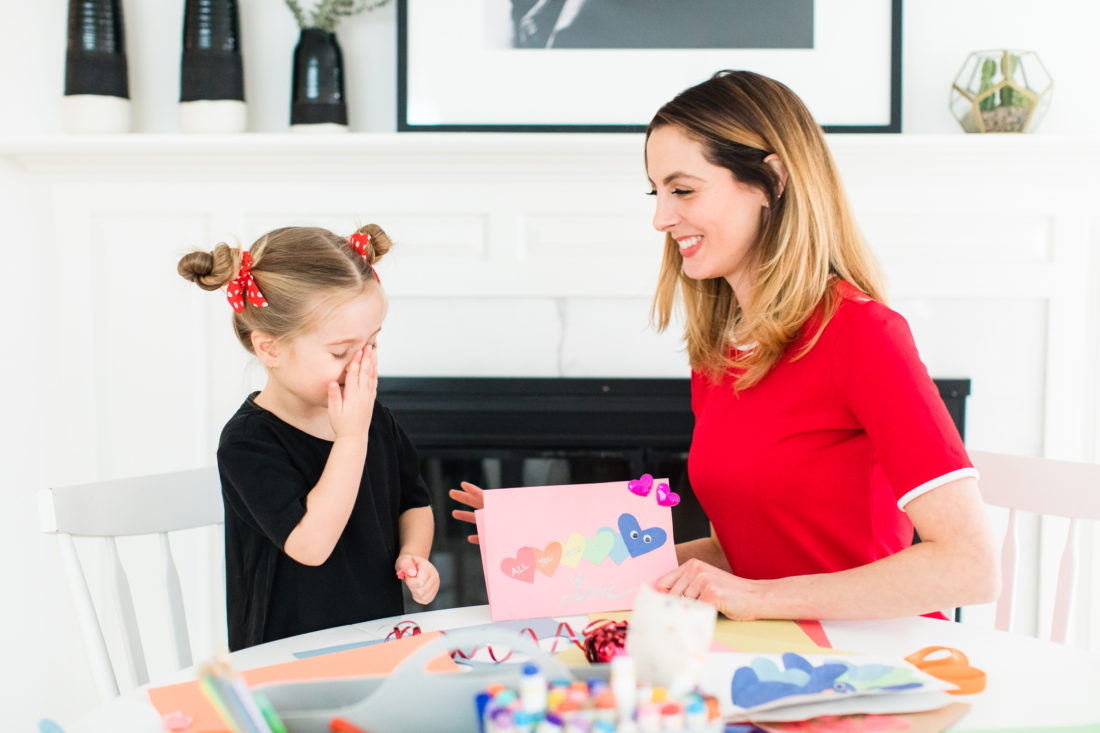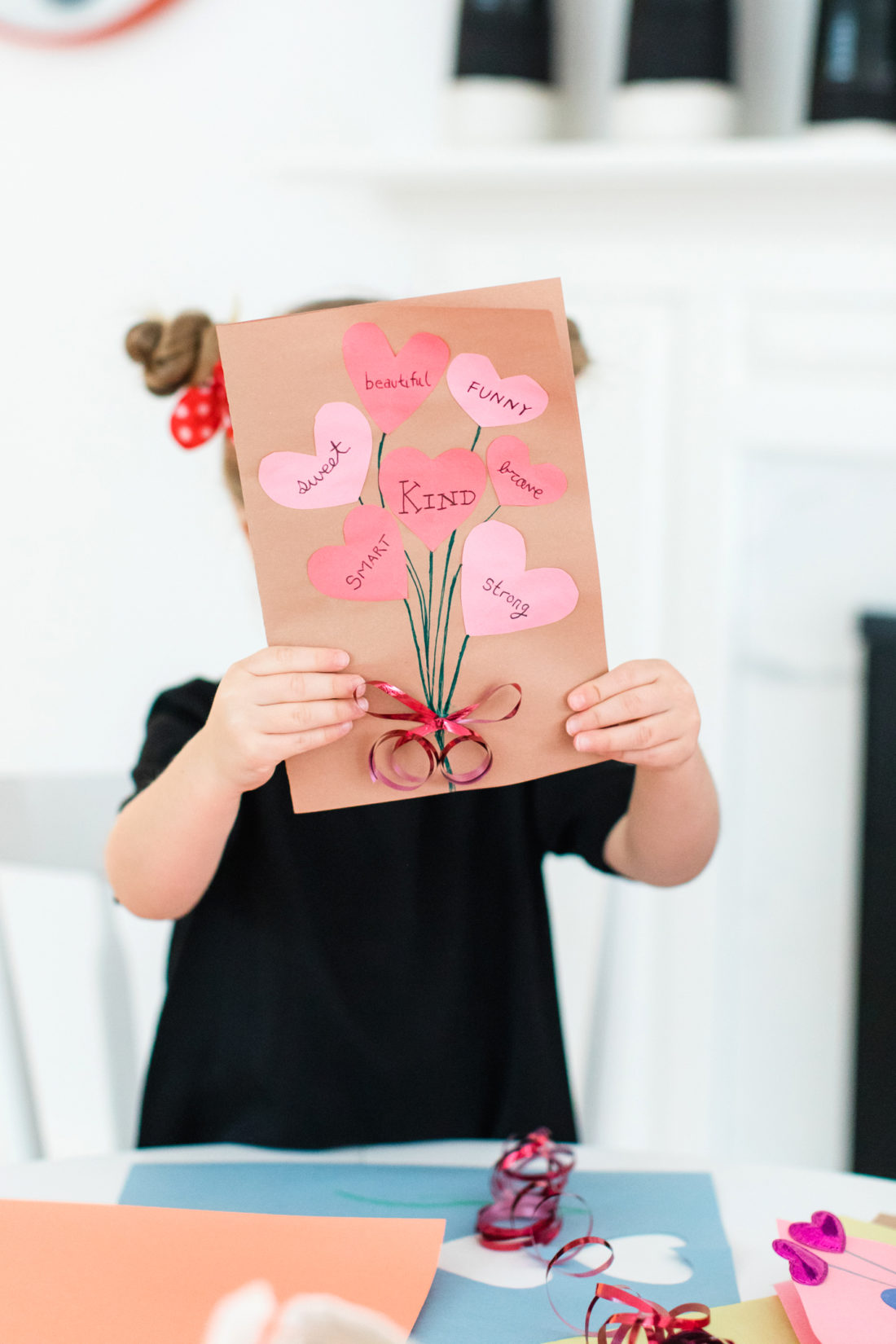 The Cutout Heart Bouquet
This idea is one of my faves! Simply use cutout hearts as "flowers"! Draw on the stems, and glue a ribbon at the base.  Write sweet qualities about your card's recipient on each of the heart shaped blooms.  Such a simple way to show all the ways you value that special someone.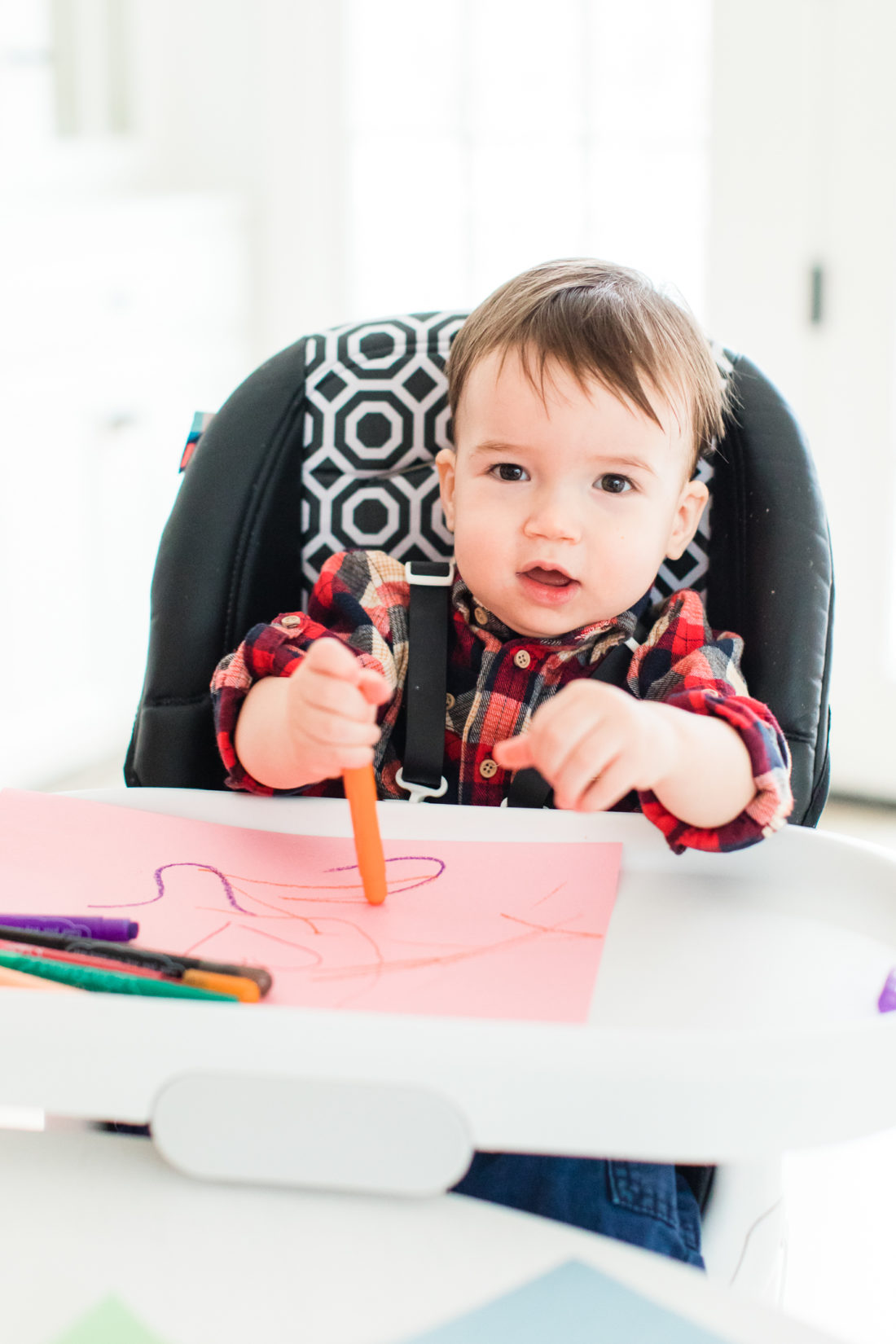 Even Major likes to get in on the action with the craft! I cut out hearts for him, and let him decorate them before we glue them on the cards.  He's been loving drawing with crayons recently, so this is such an easy and fun activity for all three of us to do together!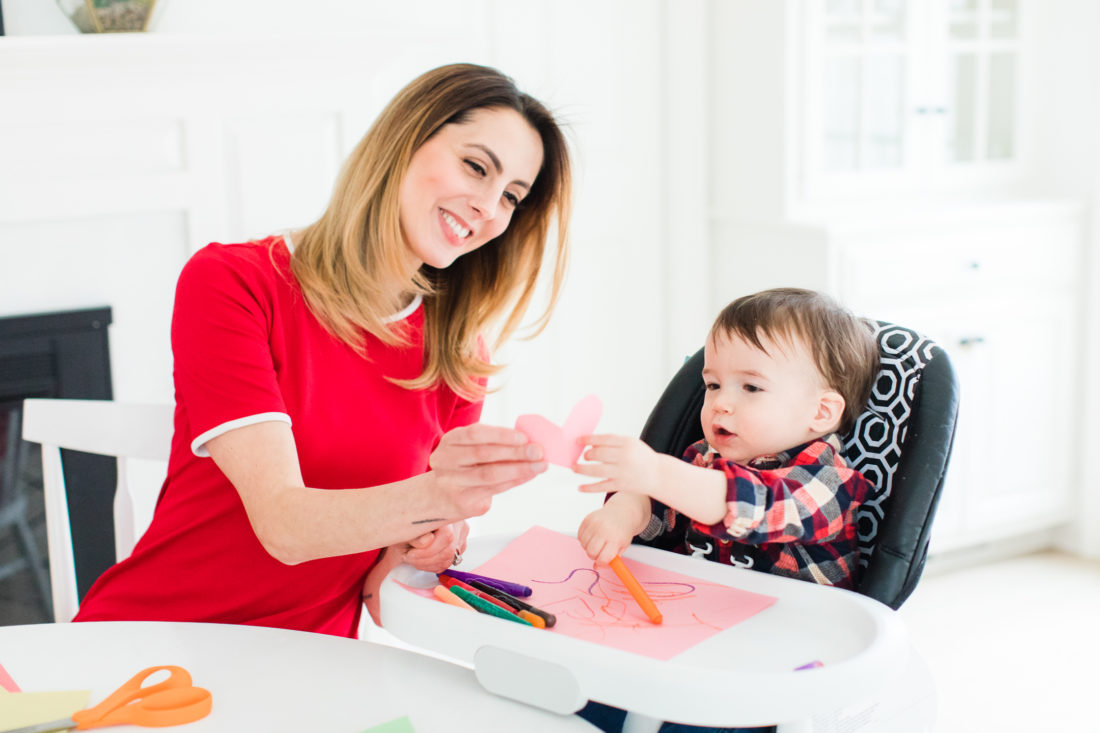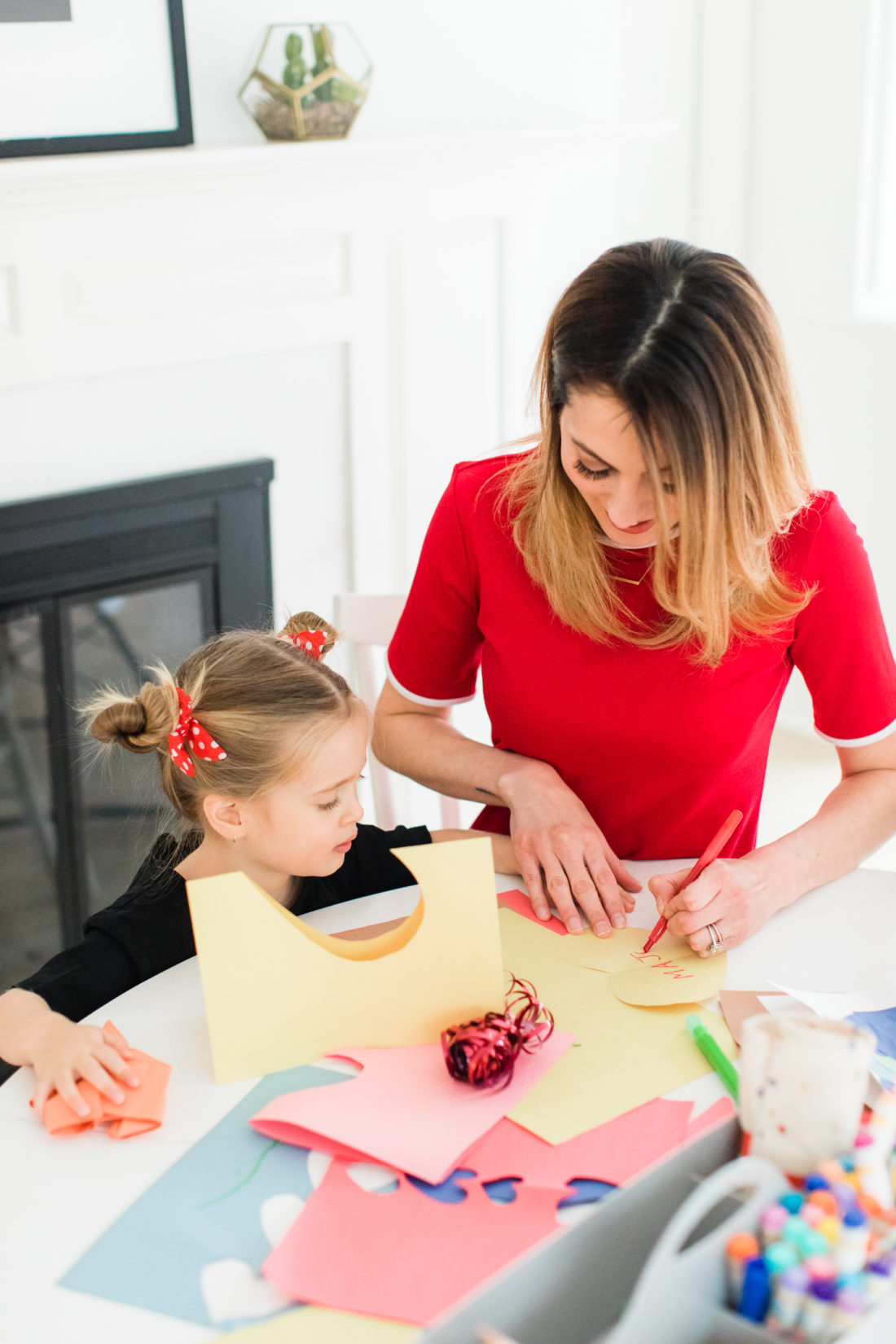 I also wanted to offer you guys a fun discount today! The red dress I'm wearing in this post is by the awesome brand Sonnet James– it was started by a single Mama of two boys who is set on reinventing playful AND stylish clothes for hands-on Moms.  All of the clothes are machine washable, and easy to move around in for an adventurous vibe. I love her dresses because they're functional, flattering, and stylish! I have worn her style a lot and today I'm offering you a 15% off discount! Just visit Sonnet James, and enter code EVA15 for 15% off your entire order.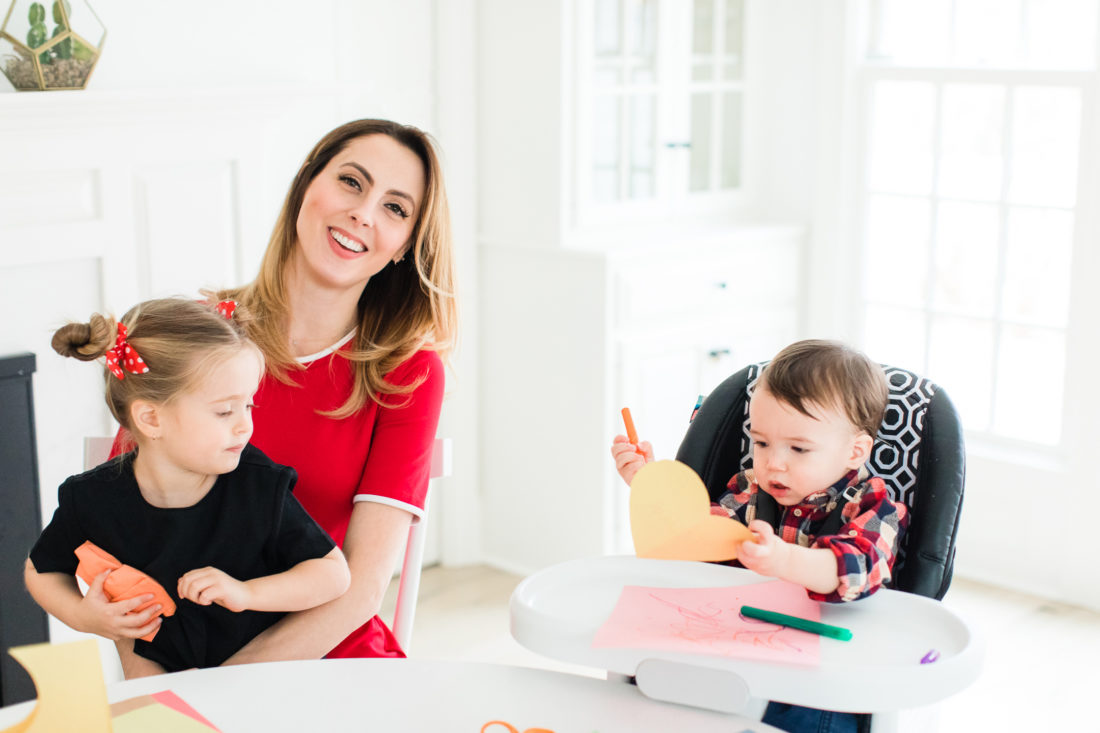 I hope you guys are inspired by these simple cutout hearts to create your own sweet Valentine's Day cards for the ones you love! It always feels so special to receive a handmade card!
---