The following content may contain affiliate links. When you click and shop the links, we receive a commission.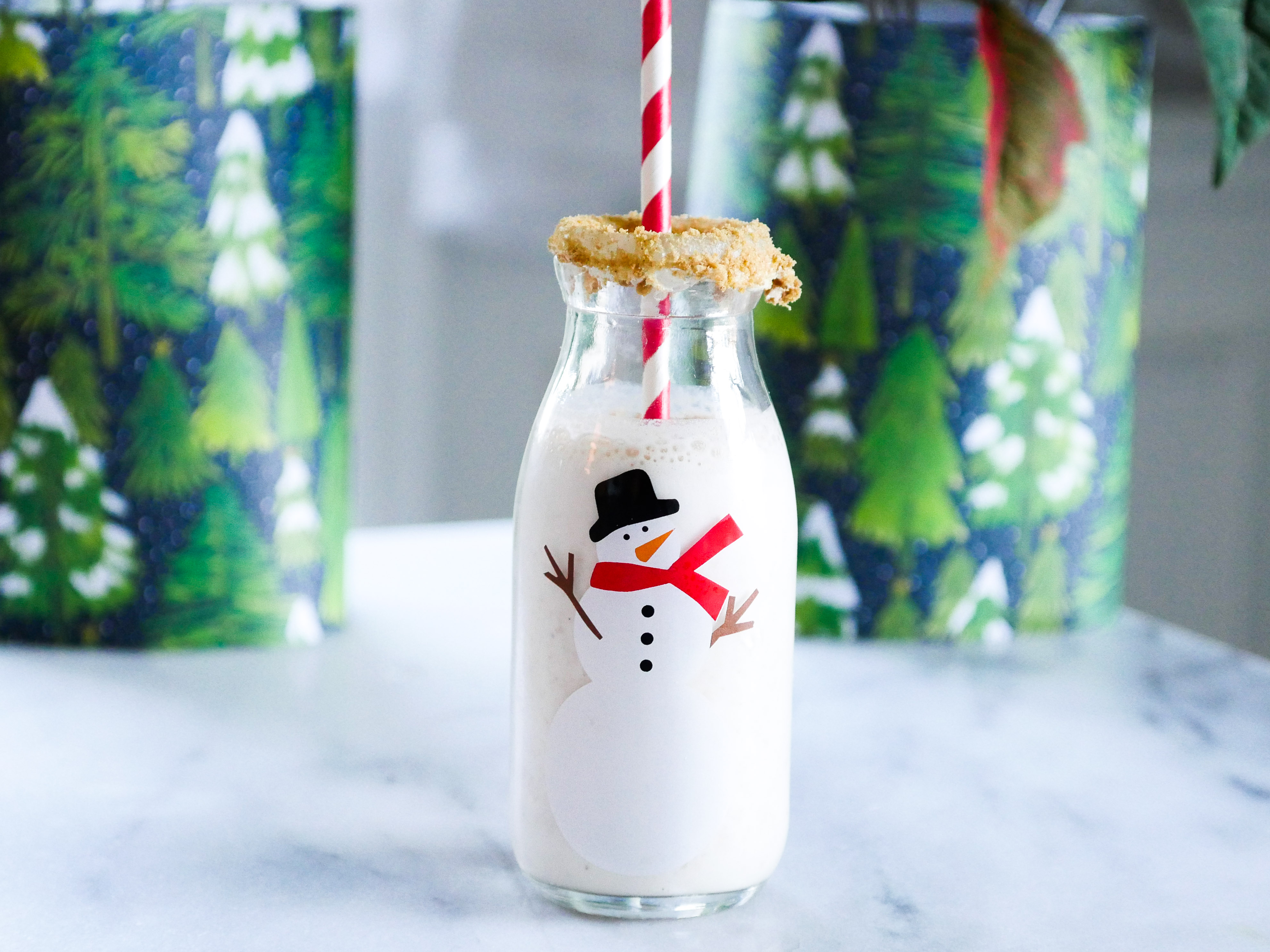 With the Holiday in full swing, I thought I'd throw out a few festive cocktail ideas to whet your whistles!  Holiday entertaining is so fun, but can be overwhelming.  It's so hard to decide what to serve!  These three little cocktails have something for everyone.  Kyle loves the Candy Cane Mojito, I'm obsessed with the Holiday Pear Martini, and Marlowe flips for the (virgin) Gingerbread Frosty! Pick just one, or serve all three for a delicious celebration!
Candy Cane Mojito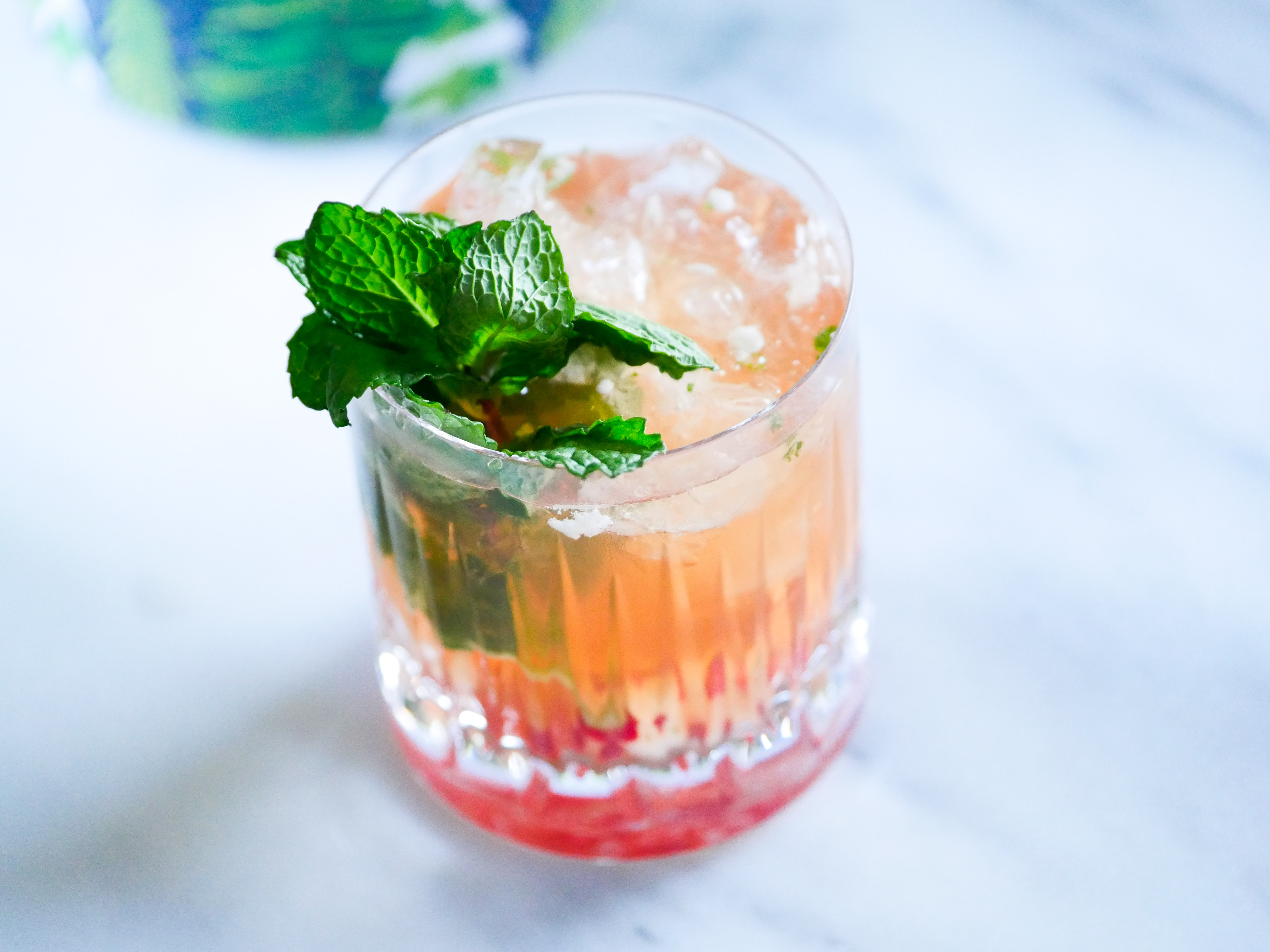 1.5 Ounces light rum
1 ounce sparkling water
6 mint leaves, plus more for garnish
1 small candy cane, or 4 piece peppermint hard candy
RECIPE:  Muddle the mint leaves, and candy cane in the bottom of a cocktail shaker.  Add the rum, a generous amount of ice, and shake vigorously until chilled and well blended.  Pour in to a collins glass filled with ice.  Top with the sparkling water, and garnish with a mint sprig.

Holiday Pear Martini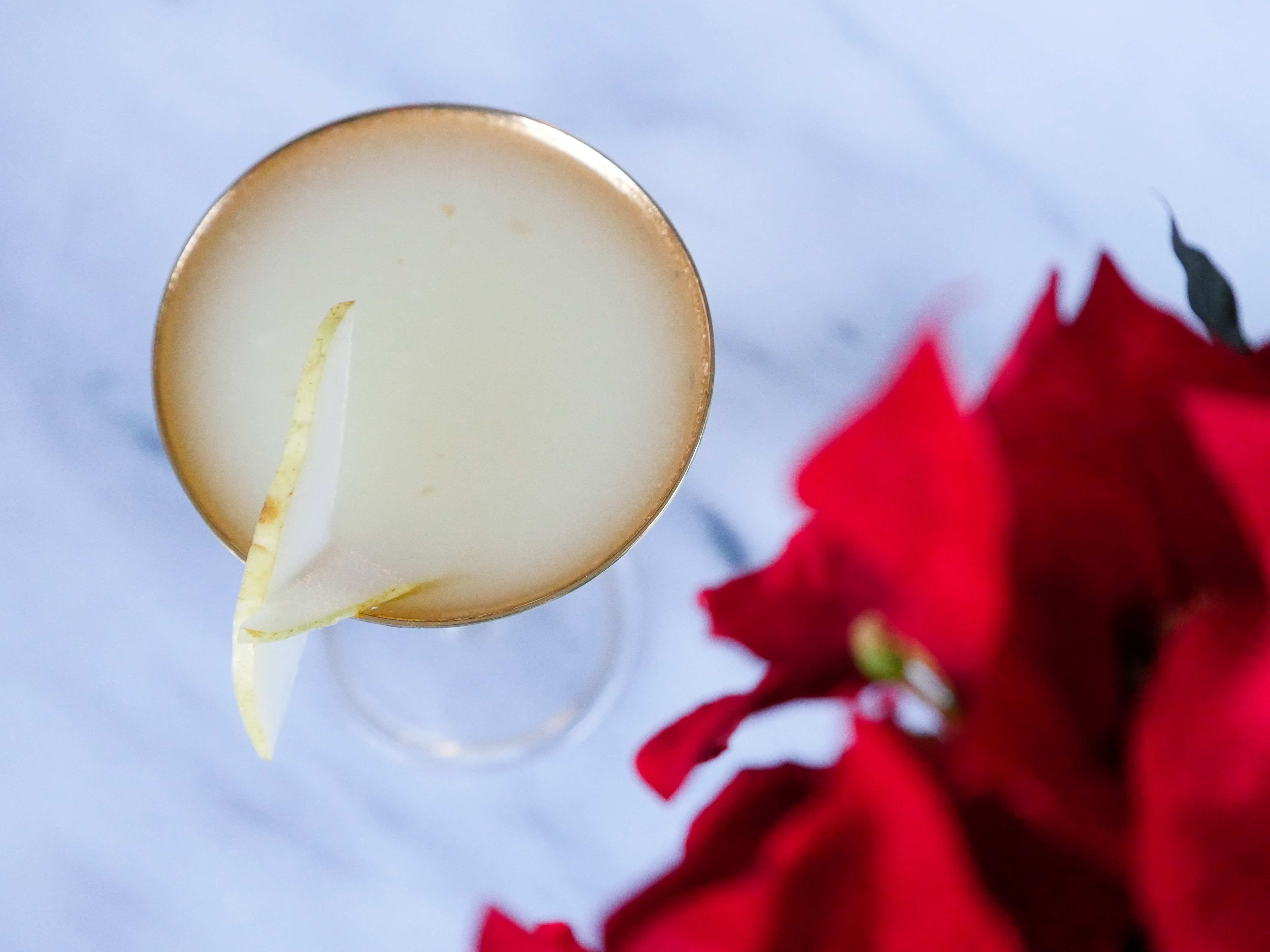 half ounce fresh pear purée, strained
1 ounce vodka
splash of cinnamon liqueur
RECIPE:  Add all ingredients to a cocktail shaker with a generous amount of ice.  Shake vigorously until well blended and chilled.  Pour in to a martini glass and garnish with thinly sliced fresh pear.
The Gingerbread Frosty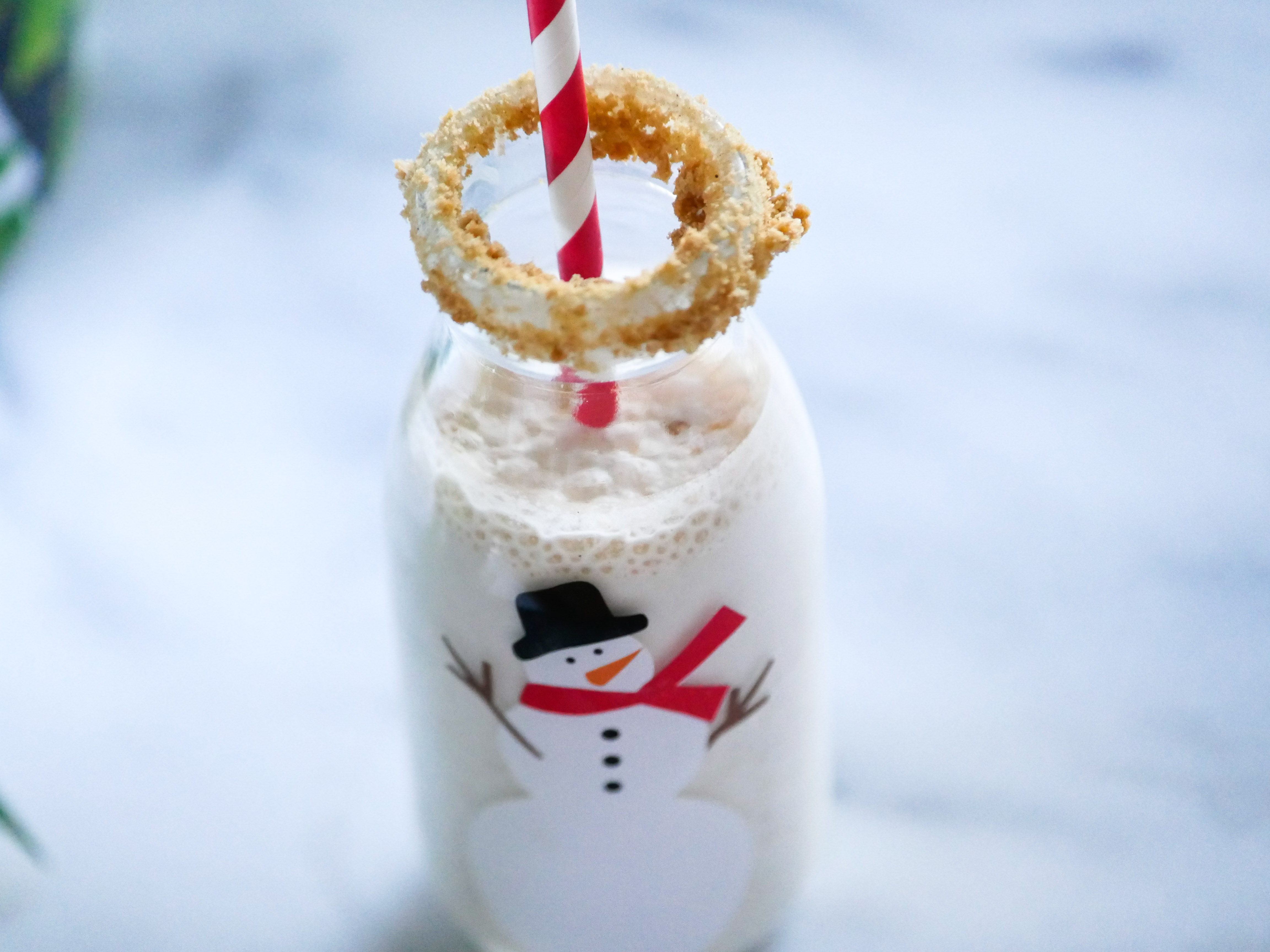 2 gingerbread cookies
1/4 cup Vanilla bean ice cream
1 ounce vanilla vodka
half ounce kahlua gingerbread
pinch of ground cinnamon
tiny pinch of ground clove
1 Tbs Vanilla Frosting
RECIPE:  Mash one gingerbread cookie up in to crumbs in a shallow dish, and set aside.  Place the frosting in a separate shallow dish and set aside.  Place the rest of the ingredients in a blender with half a cup of ice.  Blend until smooth.  Meanwhile, dip the rim of your glass in the vanilla frosting, and then dip it in the dish of gingerbread crumbs.  Next, pour your Gingerbread frosty in to the glass. Top it with a straw!
What are some of your favorite Holiday cocktails? Is there a special drink you only make this time of year? Let me know in the comments below!  Also don't forget to follow me on Instagram!
xoxo
EAM