The following content may contain affiliate links. When you click and shop the links, we receive a commission.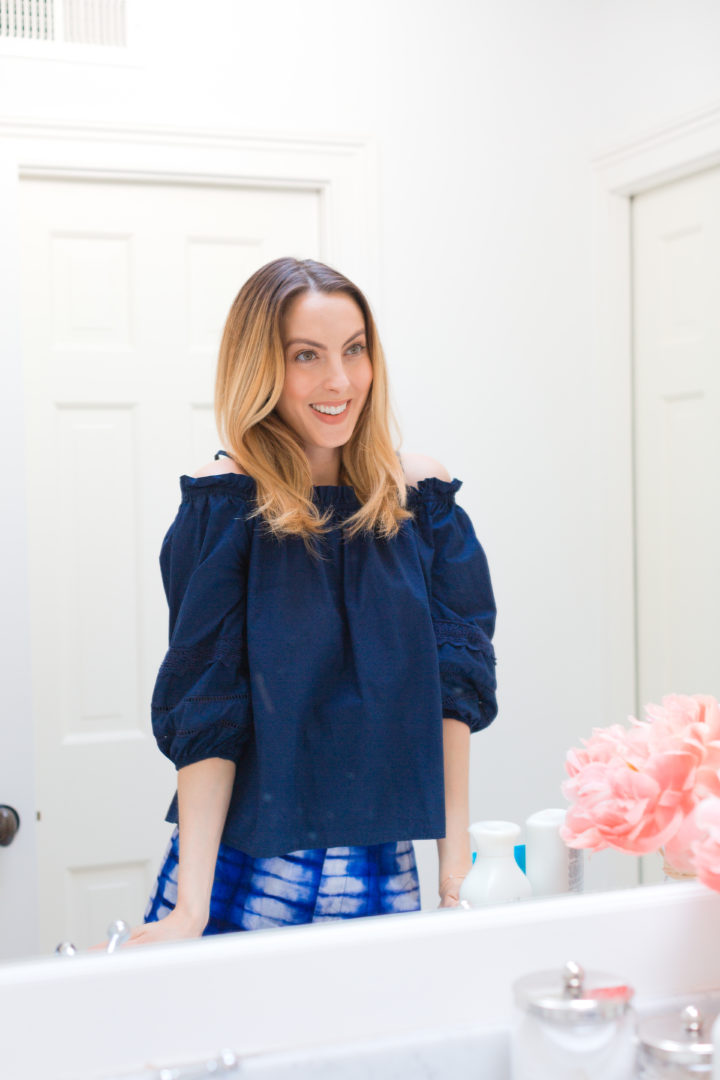 *Many thanks to JĀSÖN®  for sending me these hair products and for sponsoring this post! As always, the thoughts and opinions expressed below are entirely my own.
I love full, bouncy, beautiful hair.  I mean who doesn't? No matter the length, healthy and shiny hair is a must, and just makes anyone sporting it seem so vibrant and gorge.  In my personal opinion, of course. LOL. I've done a lot of things over the years to perfect my at-home hair game, and it's become even more important as my family and work demands have both grown over the recent years.  Who has time for pricey and inconvenient salon visits just to style your hair?! After teaching myself how to blow dry my own hair a few years ago, the next natural step was to settle in to a routine that would bring out the best in my hair every day.  Today I thought I would share with you the really simple system that I've found to keep my hair shiny and healthy without breaking the bank!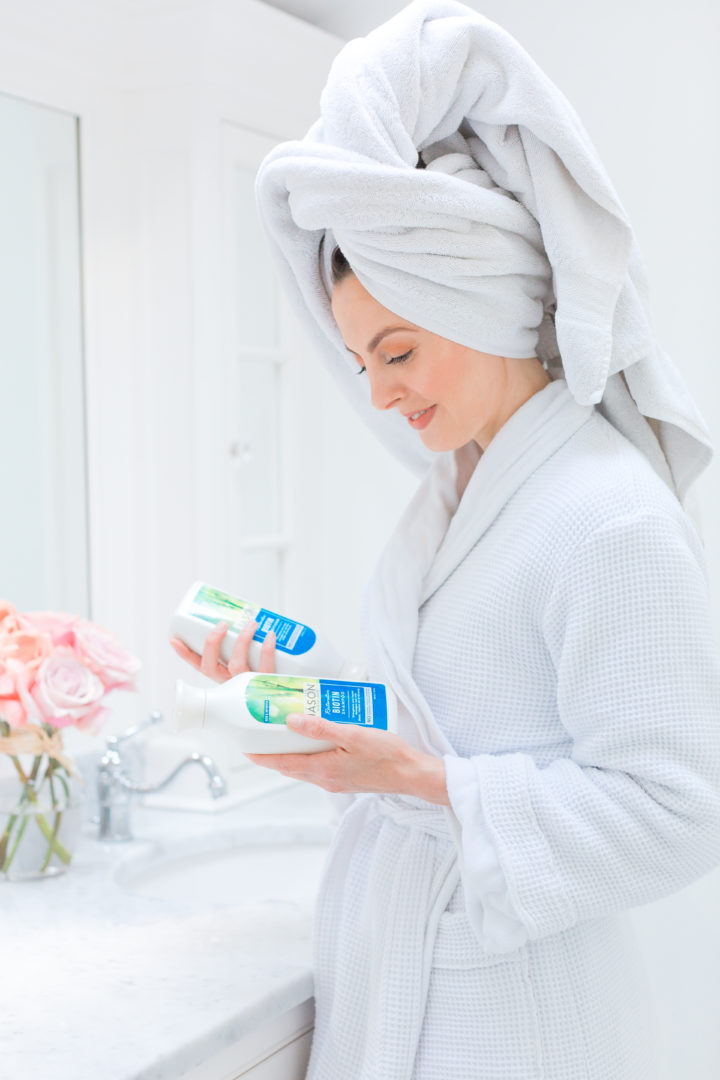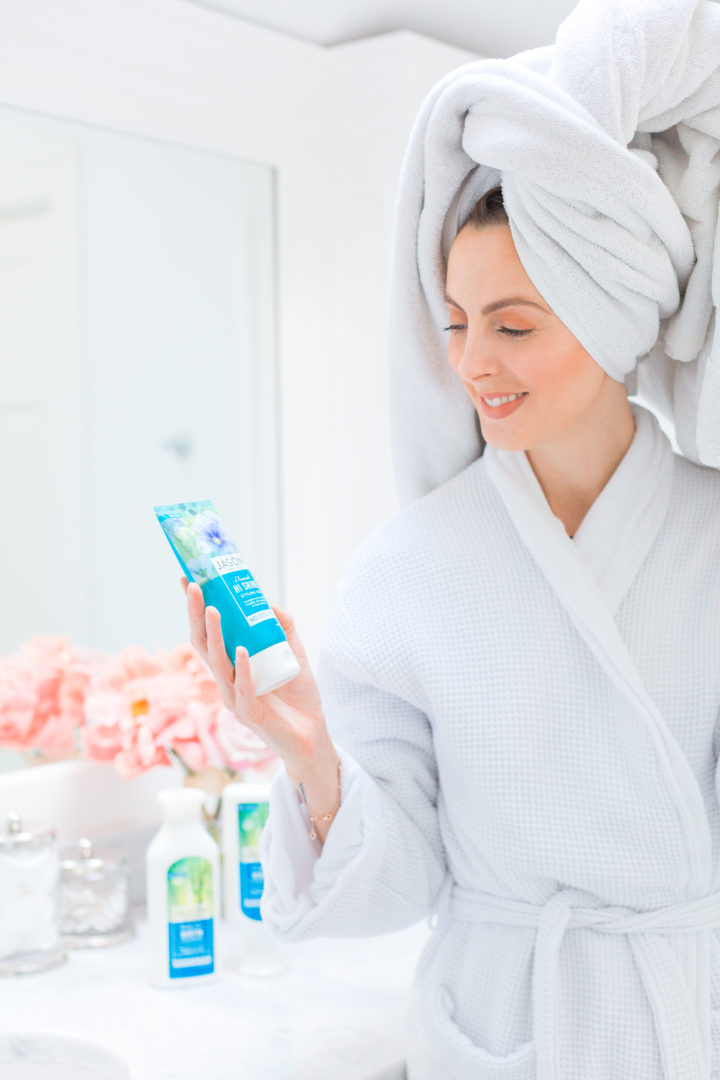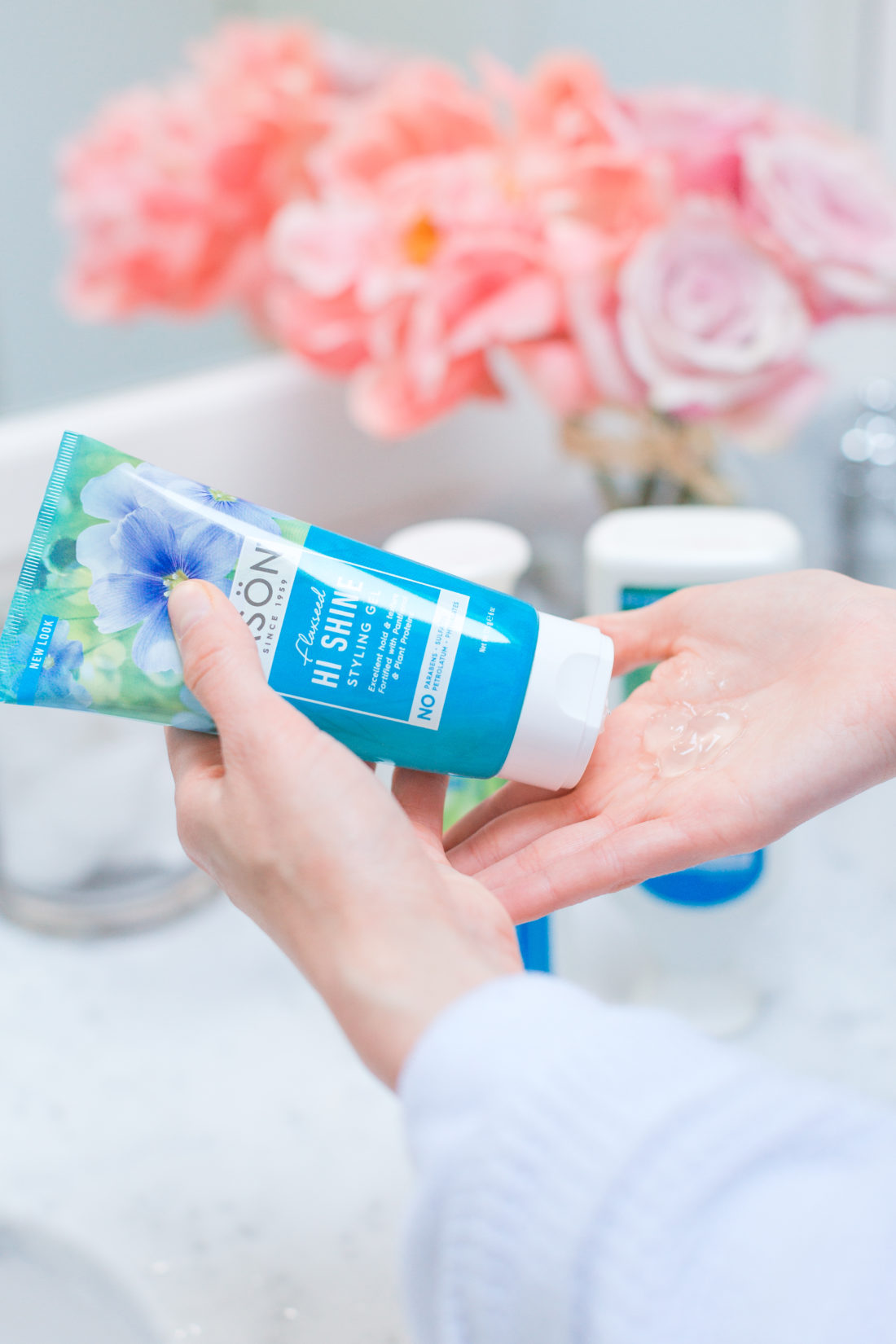 I've been really in to JĀSÖN® Restorative Biotin Shampoo and Conditioner for a while.  I stumbled upon it by chance in a grocery store a few years ago and have been totally obsessed ever since.  It's such an amazing product, and is really affordable, which I love.  The scent it totally addictive– it's almost vanilla-y– and when I use it my hair always feels really strong and soft.  Plus, I don't seem to get much buildup, which I normally do from other reparative shampoo and conditioners.  I also really love using wholesome beauty products whenever possible, and it's awesome that this whole line features wholesome better  for you ingredients without compromising on ability.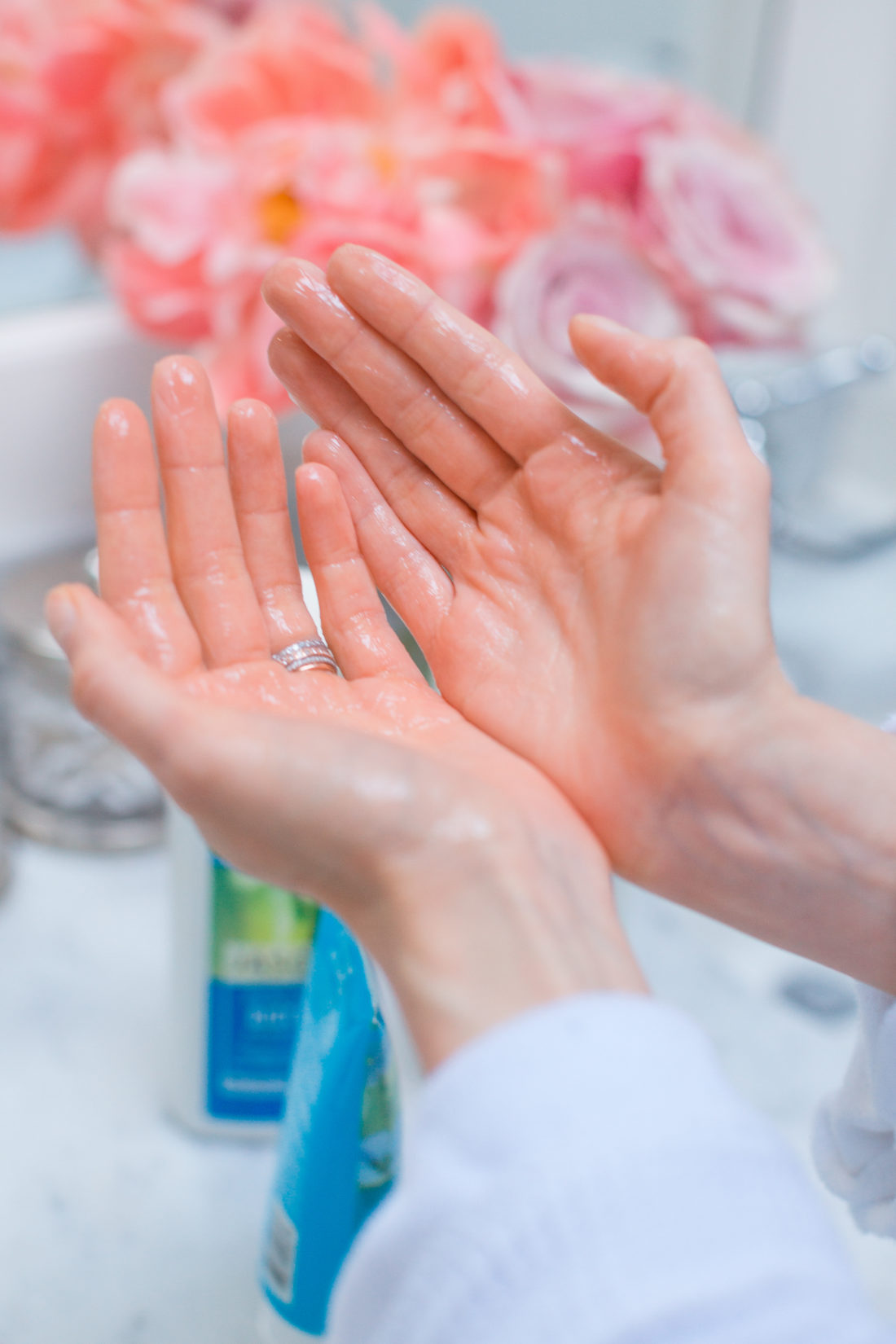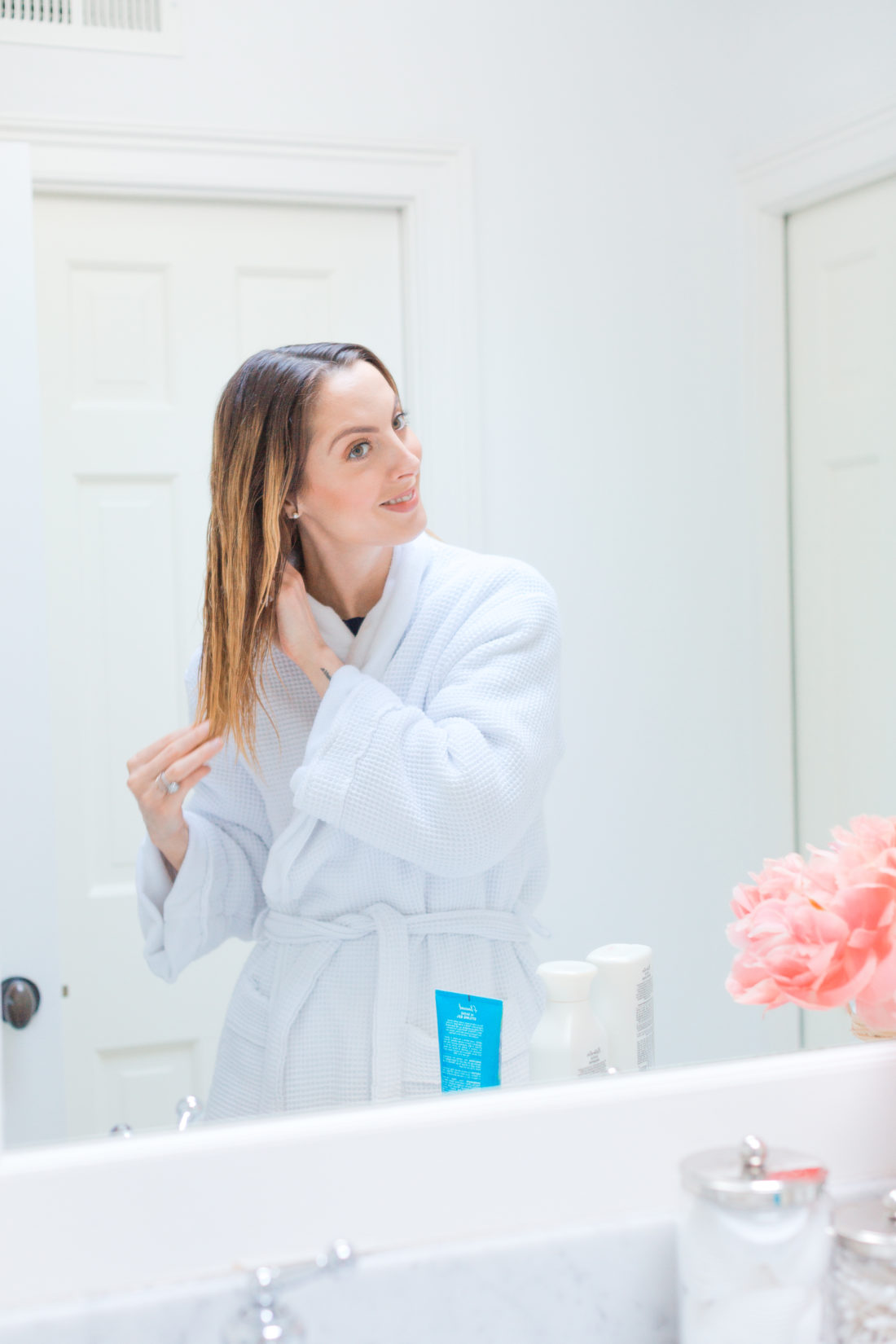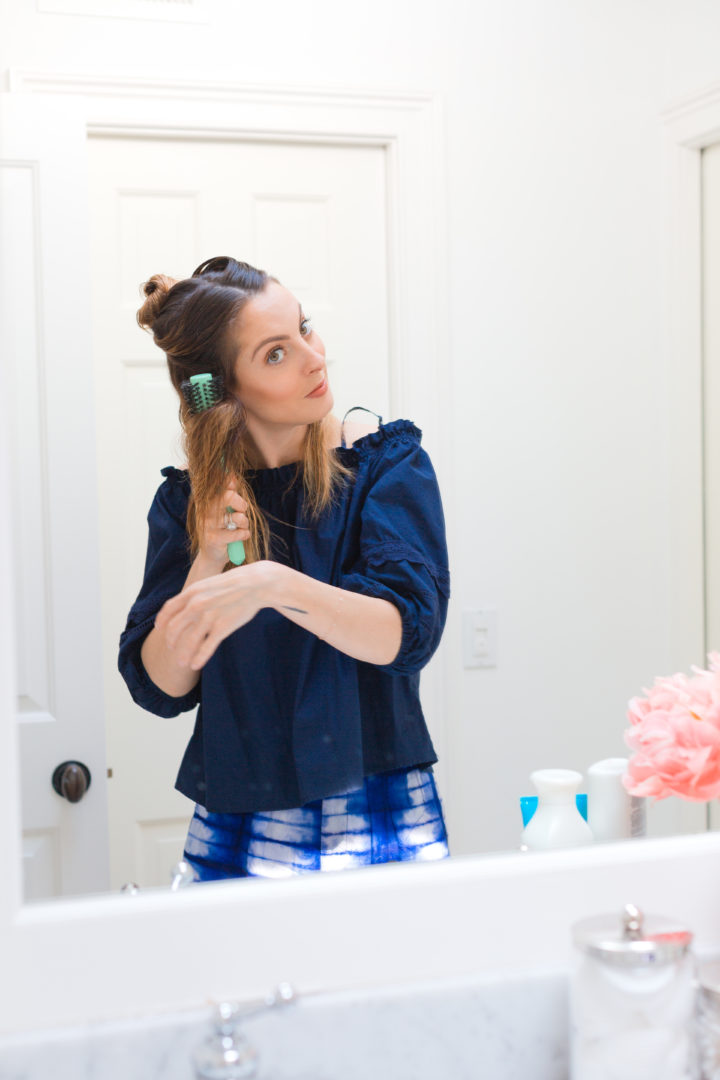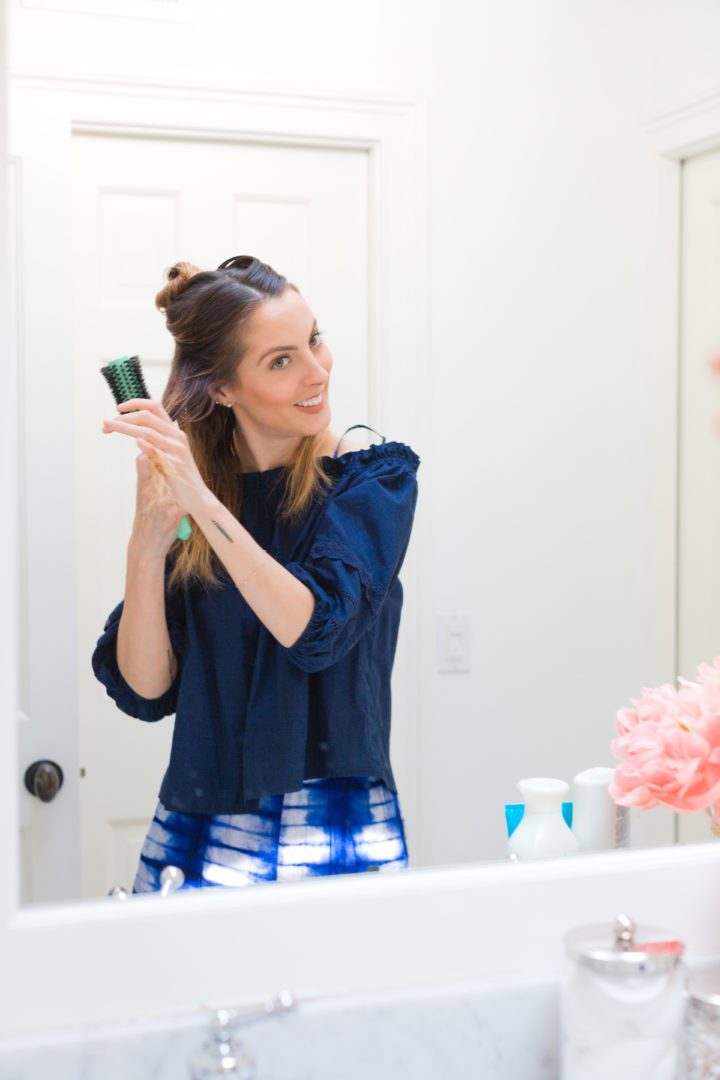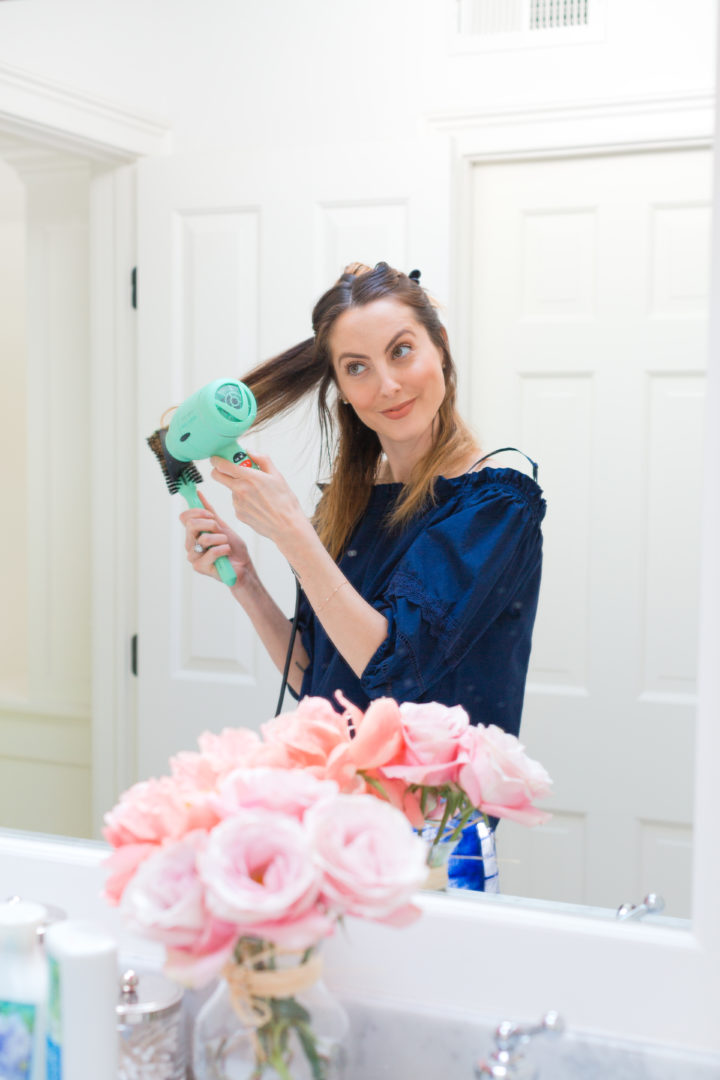 I normally wash my hair every three or four days (In between I use dry shampoo) and then give myself a blowout after towel drying my hair.  I shampoo and condition in the shower with the JĀSÖN®  Biotin line, making sure to leave the conditioner on for 3-4 minutes.  I usually shave my legs while the conditioner is working to multitask! Then I towel dry well, and comb through my damp strands.  Next, I prep my style!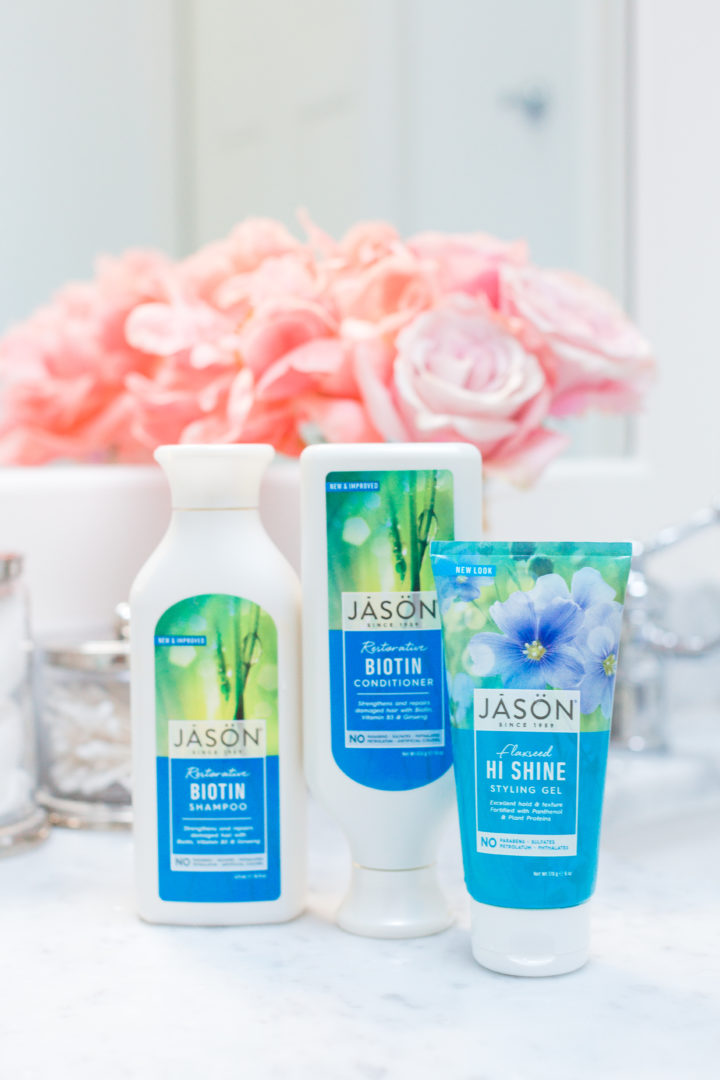 For my everyday routine, I've been loving JĀSÖN® Flaxseed Hi Shine Styling Gel! It's fortified with panthenol and plant proteins, but doesn't contain any yucky chemicals.  I've found that it's a simple but effective way for me to get control and shine in my blowouts, and that it really helps my blowout last! To use it, I apply a quarter sized dollop to the palm of my hand.  Then I rub my palms together and pull them apart to activate the product.  Next, I work through my hair, starting at about three inches from my scalp, and working through.  I section out my hair as I normally would for a blowout, and then use a round brush to dry my hair! I just love how full bodied and textured my hair feels when I'm finished, and whenever I add a little curl with a curling iron afterwards, I find that my hair holds a curl really well.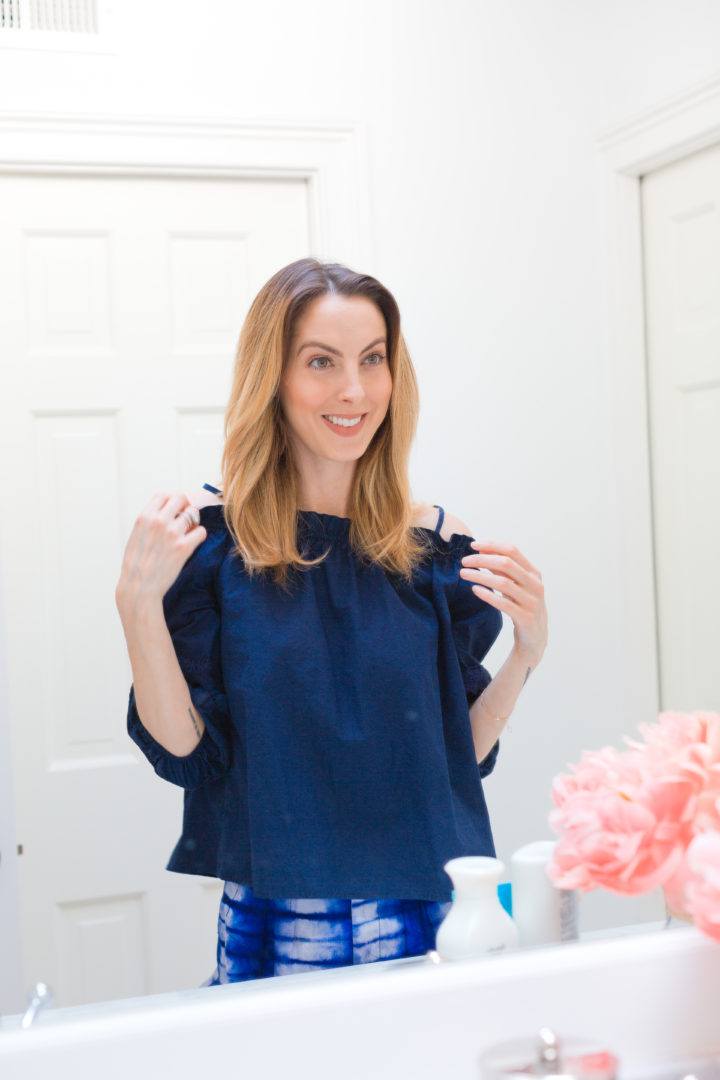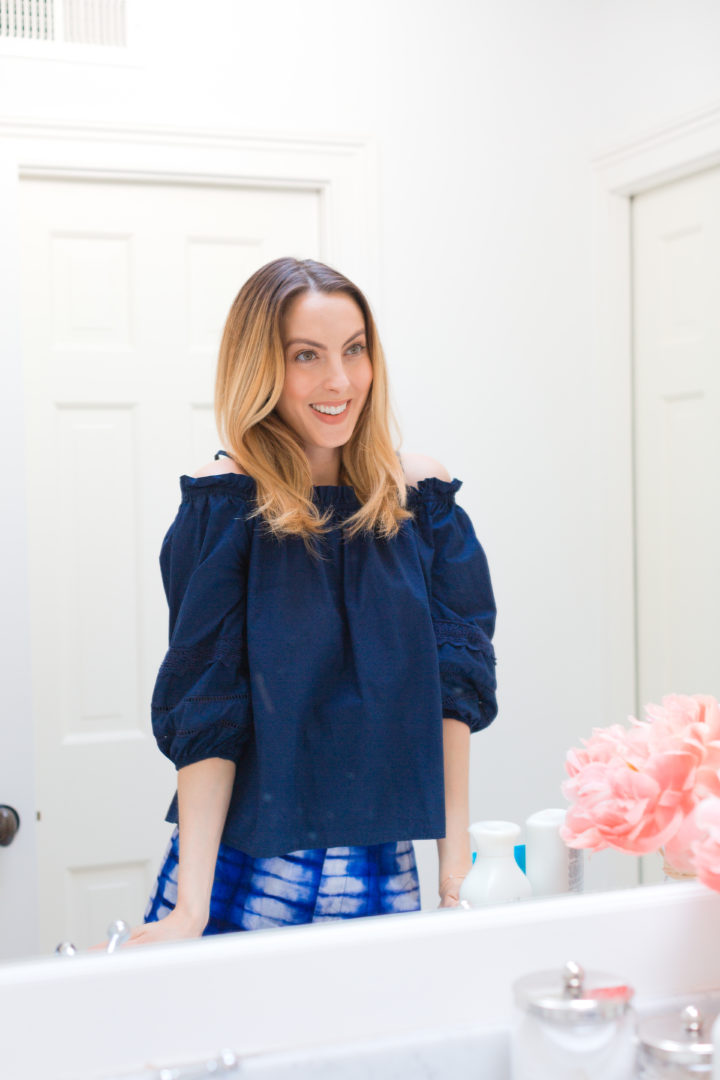 I love that I have a routine down so that my hectic mornings are way more predictable! At least when it comes to me…the kids are another story. Ha! Have you ever used these JĀSÖN® products and do you love them as much as I do? (I also ask because the first time I posted about this Biotin line, I got a crazy number of comments saying basically OMG MY FAVE and I was like "welp! I guess I'm late to the party!") Let me know in the comments below!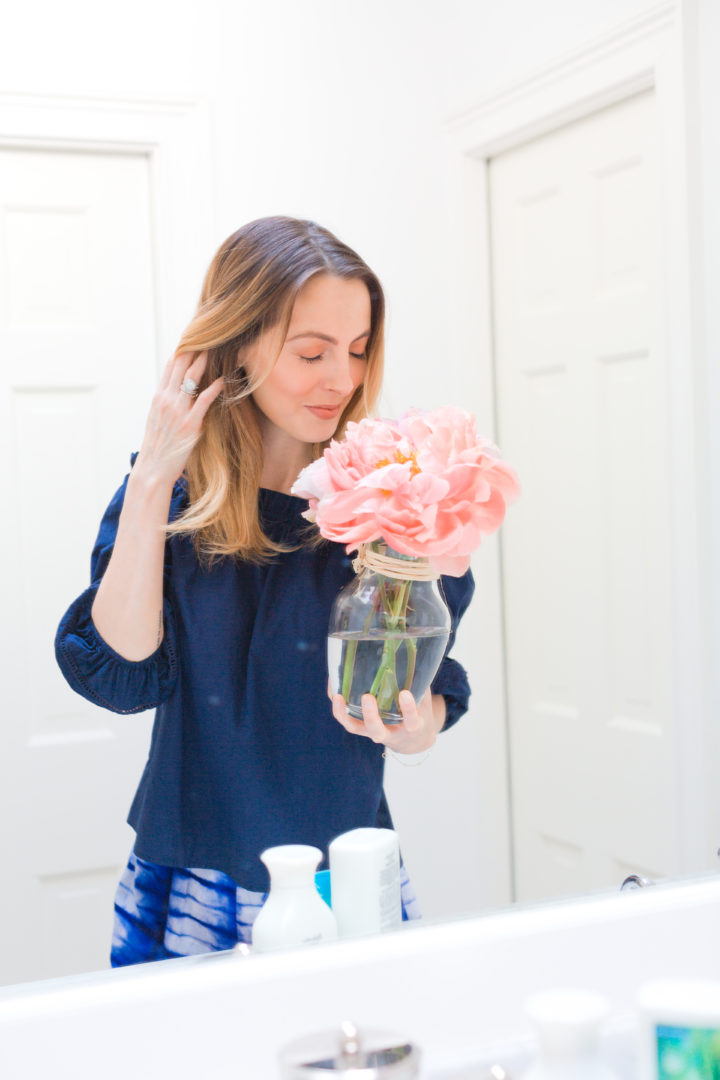 Photographs by Julia Dags.