The following content may contain affiliate links. When you click and shop the links, we receive a commission.
It's official, Happily Eva After brand hosted our first party in our new studio space…and it was a blast! The other night, I had the distinct pleasure of hosting some of my favorite local peeps in my industry. It made me really emotional, incited a full two days of hustle to prep the space, and ended up being such a fun celebration of local brands and great girl power. Today I thought I would share the details and let you guys in on the action!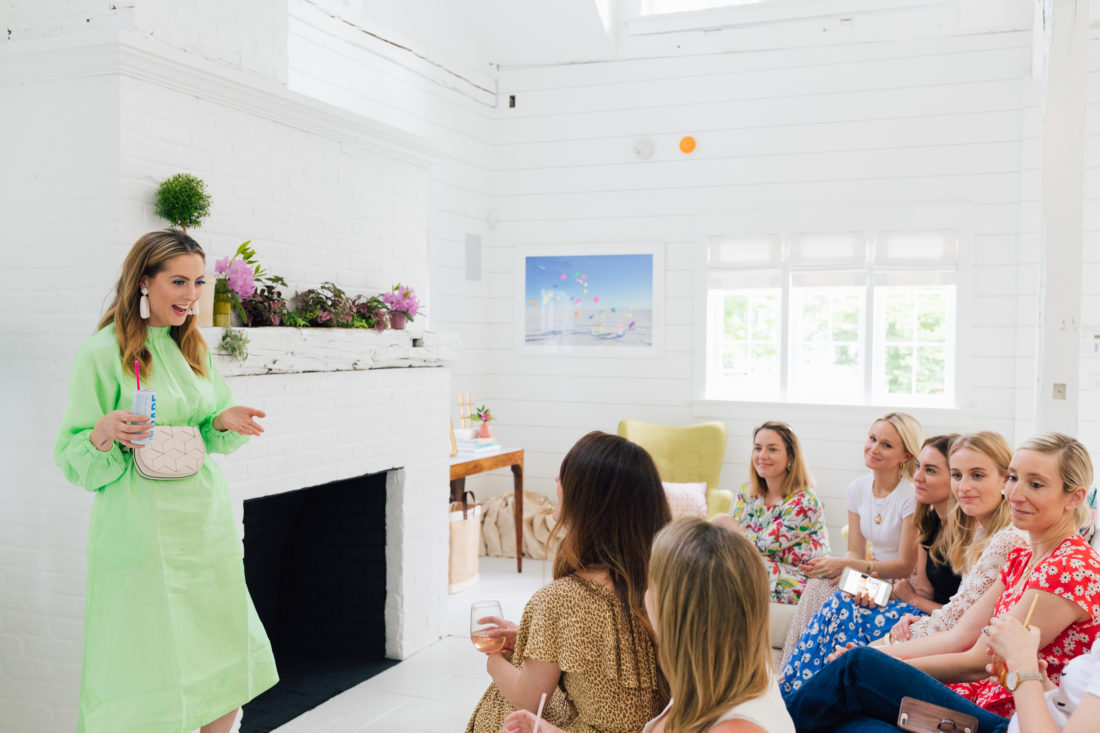 First of all, as with all construction I've ever dealt with, the studio seemed two months ago (when the party was planned) like it would TOTALLYYY be ready in time. Cut to four days before the party, and we were like AHHH IT'S NOT READY! Lol. And so it goes. Hats off to every who hustled together to make the space amazing and ready to entertain– most prominent of which was Prudence (my interior designer) who worked with her associate Whitney to make sure everything was styled to perfection. Important to note: the studio is not totally finished! We were still waiting on some important pieces, and you guys will definitely get a full studio reveal this summer– so don't be surprised that we purposefully didn't photograph every detail!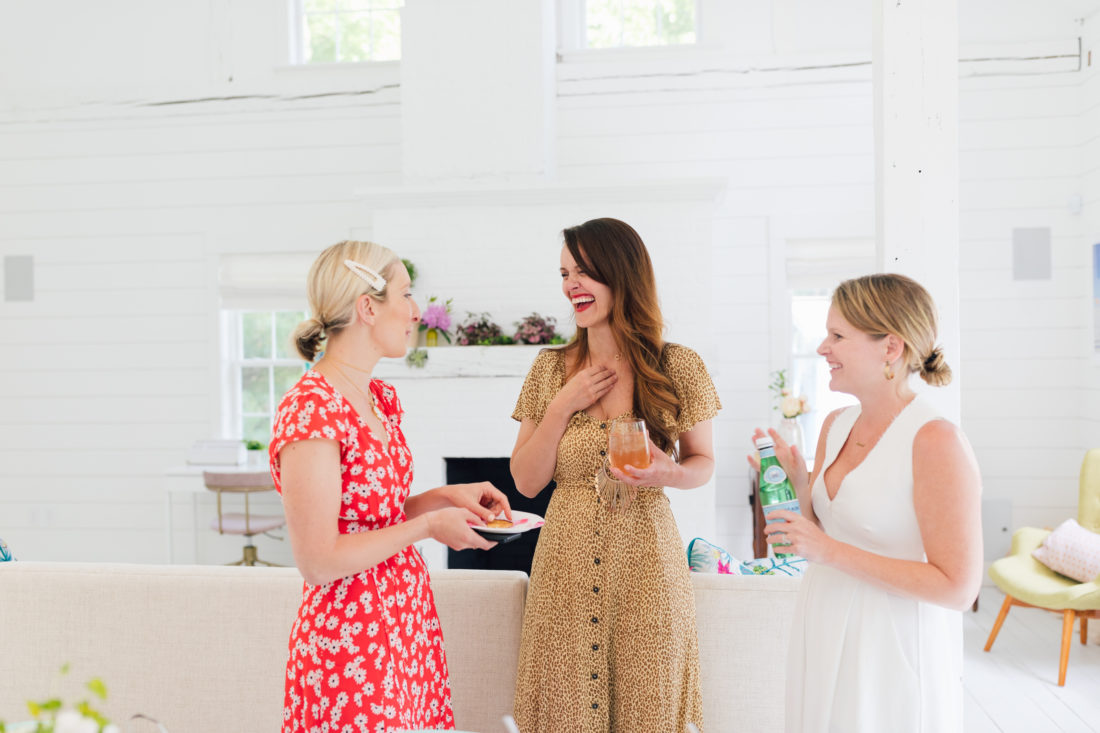 The purpose of our studio kickoff party was to christen the Happily Eva After space, but I wanted to partner with a local brand, run by women, to really showcase the space and intro a brand to our awesome blogger gang. I couldn't have thought of a better brand than Welden Bags! Welden is a brand that has been on my radar for a couple years now, and they create the most beautiful product. It's a women-run business, and I just swoon over their craftsmanship, the gorgeous detailing, and the amazing nod to the most "now" colors and styles that keep any woman on trend. It's definitely a brand to watch…they even recently got picked up by The Apple Store to create exclusive laptop covers! I'm obsessed with their spring summer collection. I wore their belt bag during the party and found it beyond convenient. I'm a convert to belt bags now for sure!
We focused on cocktails and appetizers for our two hour soirée, and I was beyond excited to get the best of the best to cater! Mary Giuliani did the most delicious mozzarella bar ( there was buffala, ricotta, and classic mozzarella ) such yummy toppings and accompaniments. She also created a yummy meat plate and a selection of dips! I'm big on having excellent food at parties, even if the event is cocktail hour only. Maybe it's the Italian in me, but I think food plays such a central role in bringing people together! For drinks, I had to defer to one of my fave brands, Babe Wines. I love their little beach-friendly cans, and of course their original, fabulous, White Girl Rosé. I die for their sense of humor and fun branding!
During the party, it was so surreal to see some of my fave people in my industry gathering in my very own workspace! It was a real "pinch me" moment, and felt so great after these nearly four years of endless dedication to growing my brand. I hope this is just the beginning. As all good parties must have a fabulous gift bag, I of course had to make sure that all my girls went home with the most fabulous goodies! I'm highlighting the elements below because I just love the vendors so much…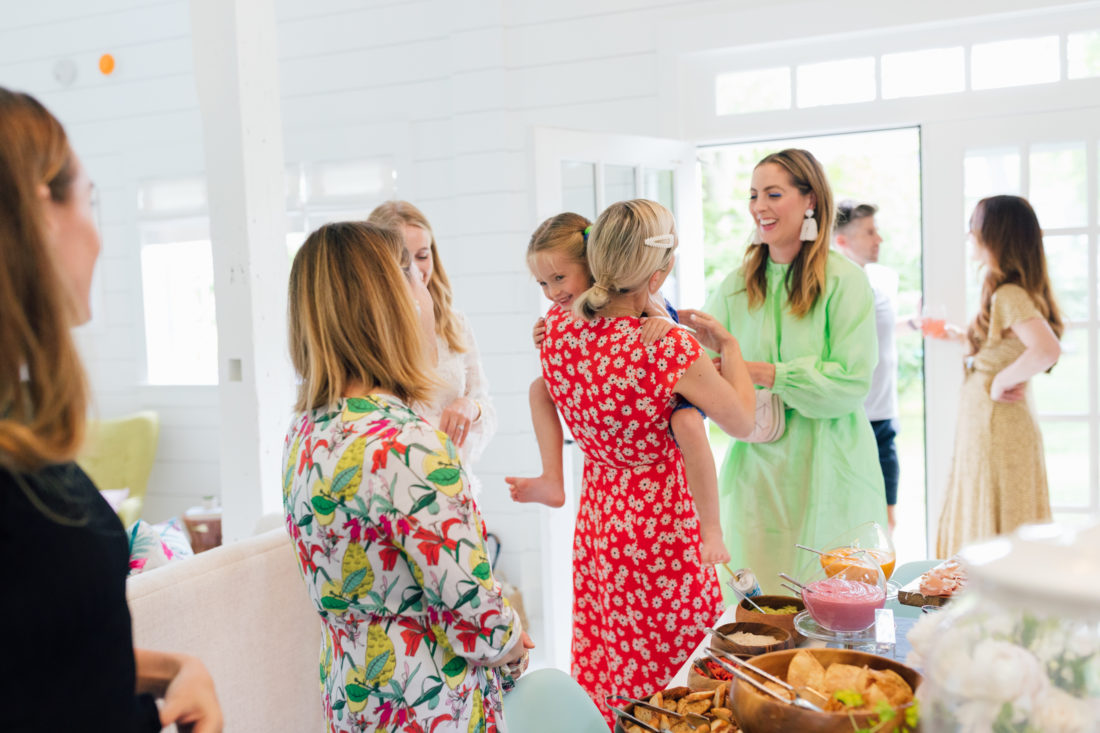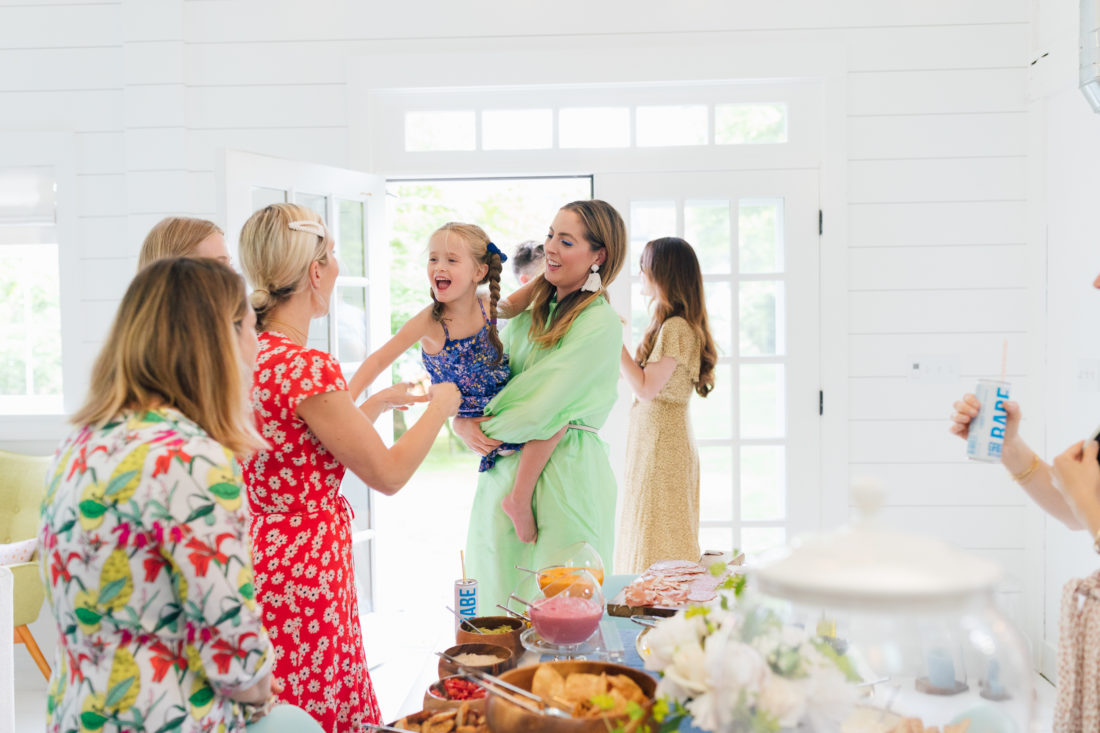 Party bags…
A Welden bag! I loved watching all the ladies swoon over the styles I handpicked for them…
Sunrise Bliss Cotton T-shirt Hair Towel. I can't believe how well using this reduces frizz for me!
Cans of Babe Rosé
Copy of Mary Giuliani's "Tiny Hot Dogs". I'm loving reading her adorable memoir!
Jewelry Cleaning Set by Faye Kim Designs! This is a beautiful local jewelry brand.
Personalized Note Pads by Bespoke Designs. I love this super chic woman-owned stationary company! How gorge did these turn out?!
Happily Eva After cloth bags. I had these made on Etsy for the girls…had to send them home with a little bit of Happily Eva After!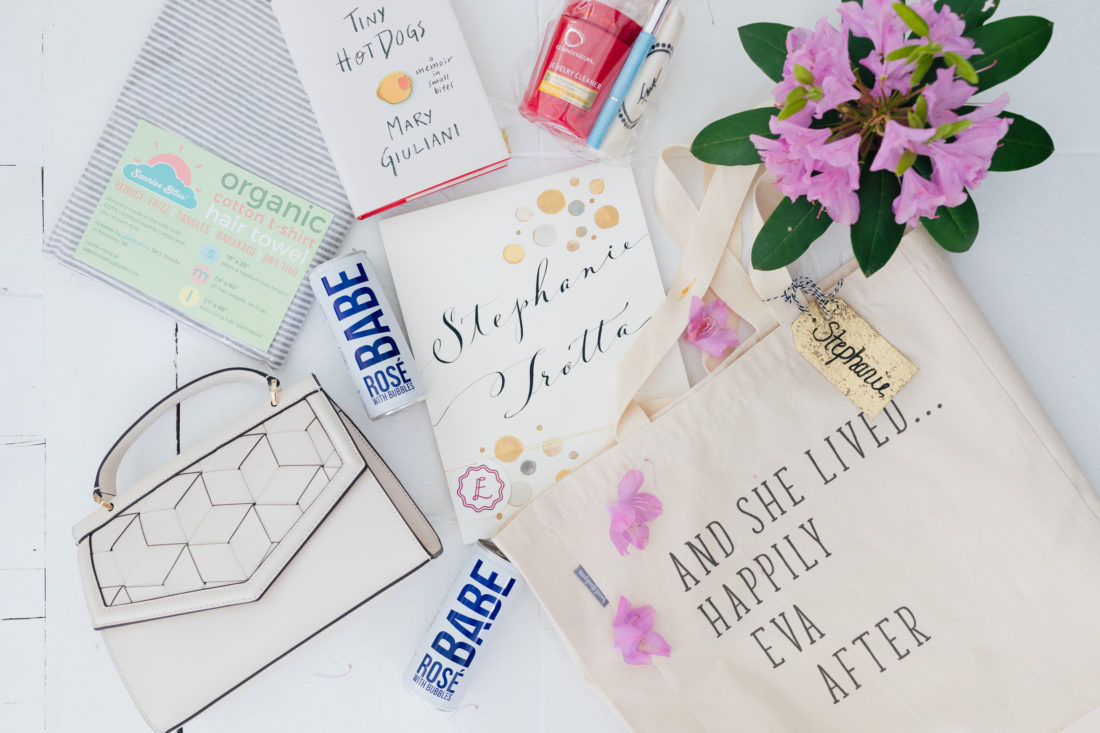 We had the best time christening the studio, and I truly can't wait for the next brand party in our space. I feel so lucky to be watching my business grow and change. And it's all thanks to you guys– so THANK YOU!!! What's your favorite part of the HEA studio so far? Share with me in the comments below!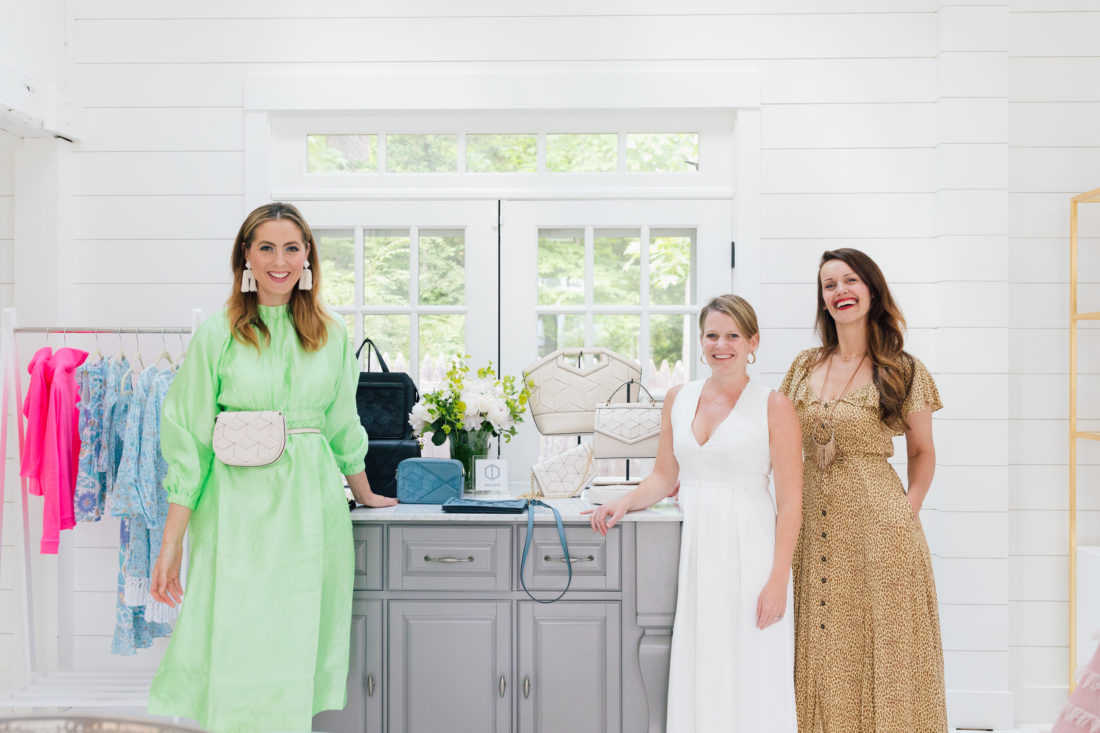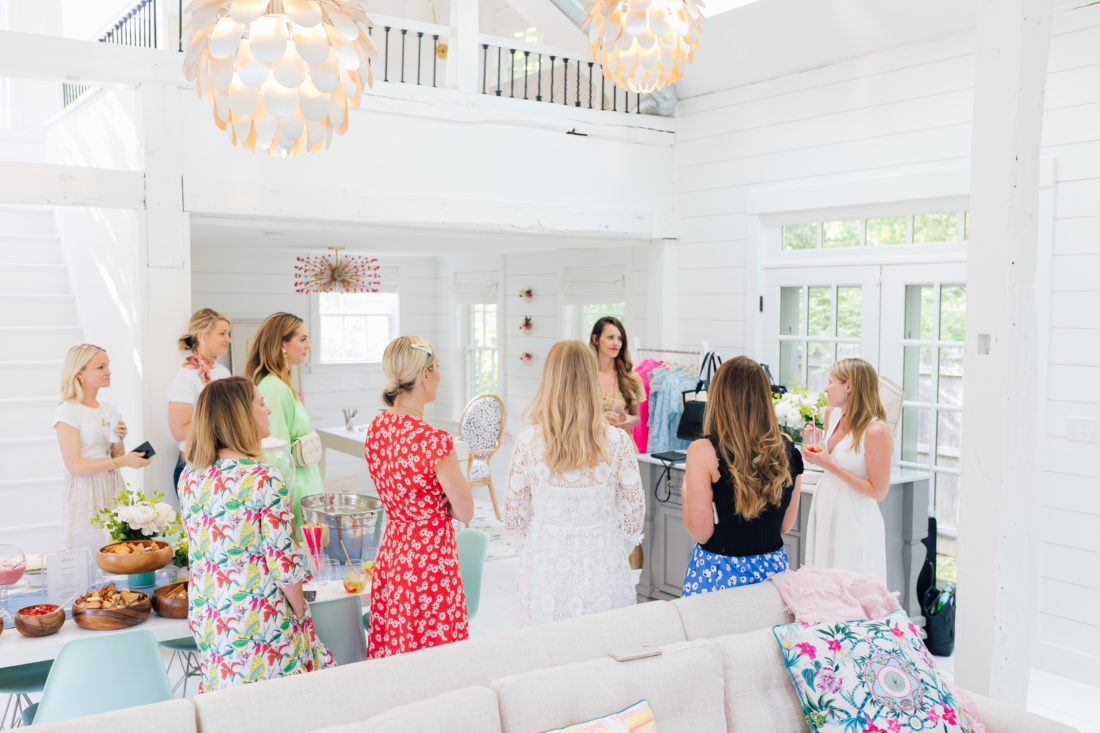 Shop the look…

Photographs by Julia Dags