The following content may contain affiliate links. When you click and shop the links, we receive a commission.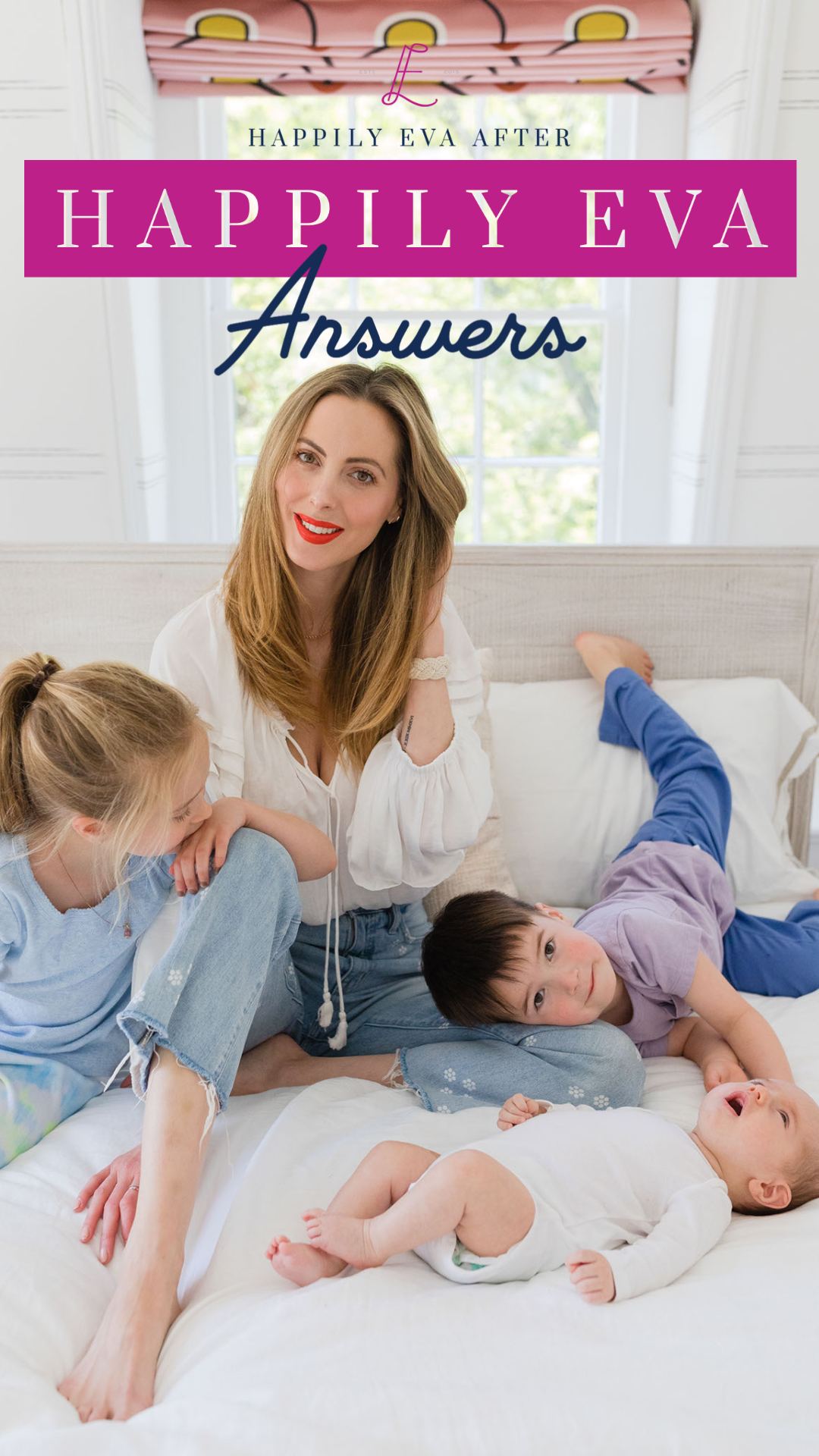 *This blog post was originally published on December 18th, 2015.
Dear Eva,
How in the world are you so laid back as a first-time mom when it comes to Marlowe? You take her on planes, to petting farms, pony rides, she plays with the toys at the mall, etc.– and you let her play with so many kids! As a first-time mom, I am a wreck when people even look at my daughter! Have you always naturally been a relaxed person who is not afraid of germs? For us, fully vaccinating (The V-word) and on time (CDC schedule) was extremely important and was wondering if you all have strong beliefs about Vaccines, or about asking parents of the kids Lowie spends time with if they have been vaccinated? Especially before Lowie was able to get her MMR and Varicella vaccines at her recent 1 year check up! This is all assuming you vaccinate, and on time. I have some friends who choose not to vaccinate or opt to vaccinate on a delayed schedule.
Thanks,
Ms. Germ-Jammed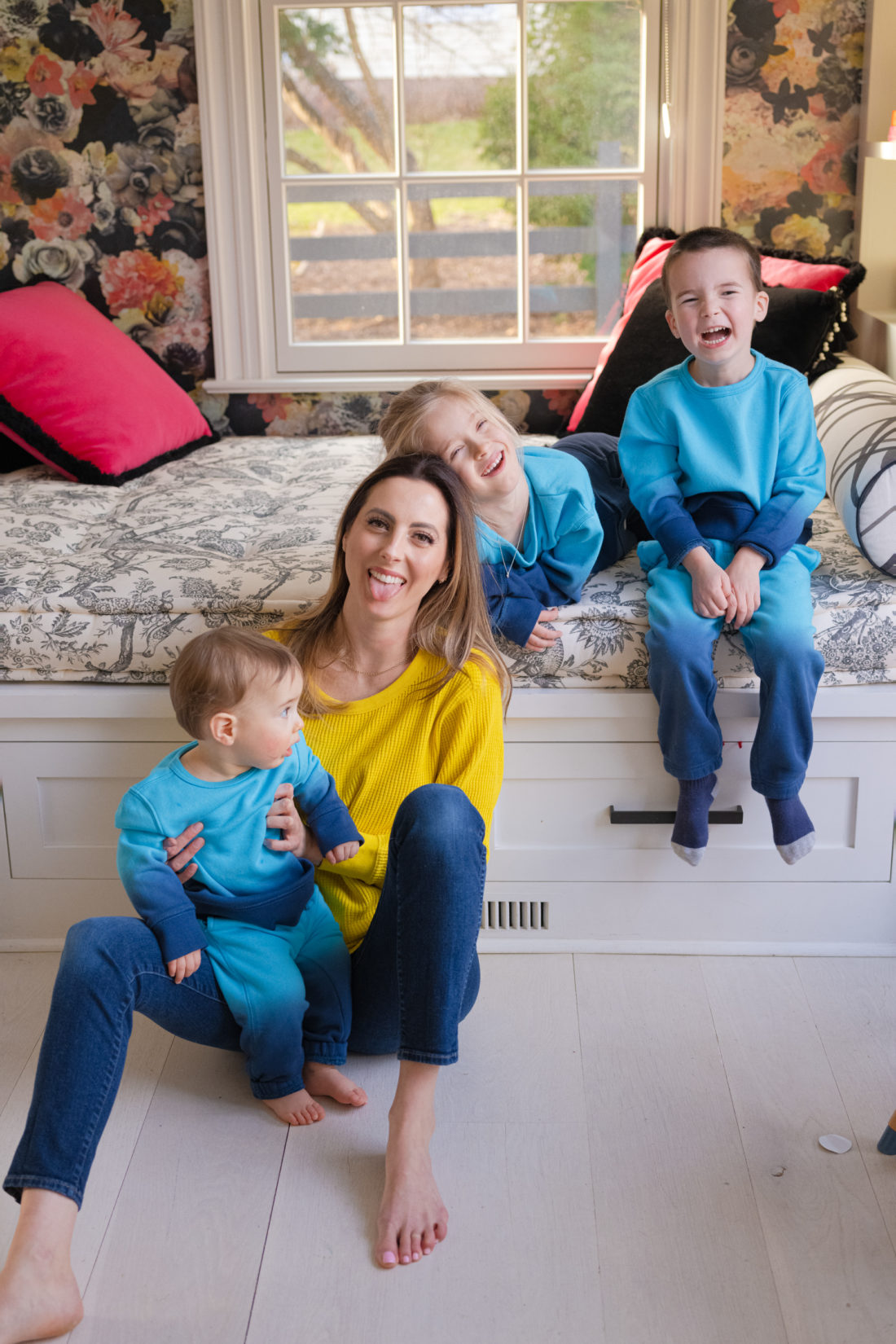 Dear Ms. Germ-Jammed,
I think you're going to be surprised by my answer to your question. I am also really flattered that you see me as such a laid-back first-time Mom. Even though that is only sometimes true, it makes me feel very cool when you say it– so thank you for that! I also find your question really interesting.
Here is something about me: I suffer from anxiety. It's the roaming kind that finds various things to cozy up to (not fun or cute). I have had it in one form or another since when I was pretty young, and while it has gotten better over time (I control it with therapy taught tools–I am not on medication) the way that it has manifested itself has been different over the years. Towards the tail end of high school and during college, the way my anxiety manifested itself often was in my stress and fear about germs and disease! Sound familiar? I was so aware of getting sick, of not getting sick, of ways to contract illness, and various types of illness–-it was like a part-time job. Thankfully, it ended up being a phase (in my anxiety), but my point is that I understand what it feels like to be very nervous about germs! I can't imagine how stressful that must be when it comes to something as precious as your baby!
When I got pregnant, I thought for sure that my stress about germs and illness would come back tenfold. Pregnancy is such a vulnerable time in a woman's life (even though the action of bringing a child in to the world can be so empowering!) and I thought that being in charge of such a delicate life would ignite my anxiety like a match. The craziest thing was that pregnancy and Motherhood have done the opposite of what I ever expected they would. They have really mellowed me out and made me re-evaluate the feelings I'm prioritizing. Of course I have my moments of anxiety and stress about Marlowe's health and well-being, but overall parenting has taught me one thing–-our children are INCREDIBLY resilient.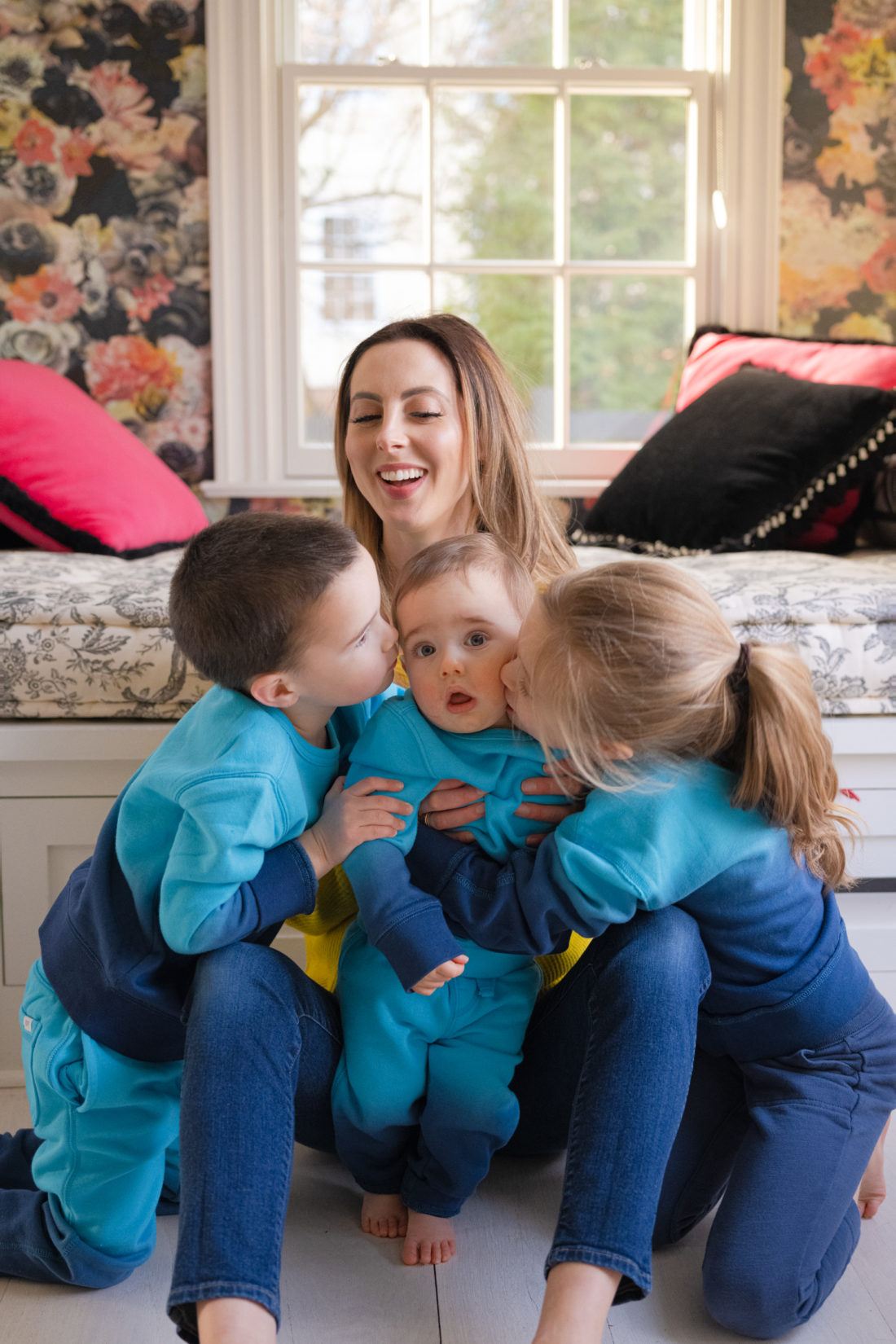 Think of your daughter. Think of the million, literally million, tiny little microscopic things that had to go right throughout your journey to childbirth. Every little cell that had to act the right way, every heartbeat, every organ, every bone growing the perfectly right way. After having a miscarriage, you realize this even more– when your child is born to you healthy, it is absolutely amazing. They are already a warrior! As my time as a Mom has passed by, I keep noticing little indications of how strong my child is and how fiercely she wants to be alive. Of course, my daughter is not special in this–-all children seem to have this in them, in my opinion. It really made me trust in protecting my child, but allowing her to experience the world fully, to accumulate bumps, bruises, and a few runny noses. I figure that she will get sick sometimes no matter what my opinion on it is, so why feel stressed? I think of every little bug she gets as slowly building her immunity to make her even stronger, as a child and as a person! I wash her hands well at the sink after every playground visit, by the way. 😉
To answer your vaccine question, Yes–-we vaccinate Marlowe. It felt right to me personally that she have all of her immunizations complete. That said, we are vaccinating her on a delayed schedule–-meaning that while some children go and get several shots in one appointment, Lowie will get half in one appointment, and then go back a few weeks or month later to get the other half. It doesn't affect the efficiency of the vaccine. It makes for a slightly more annoying time keeping track of appointments, and additional co-pay, but it makes me feel more comfortable not to overwhelm her little body at each visit. I know people feel realllllly differently about all this stuff, and all I can say is that I don't politicalize my vaccination decision. I do what I do with my kid because my instinct told me to do it, not because I'm waving a flag either way. And no, we don't know who vaccinates or who doesn't in our group of friends! I'm sure they would tell me if I asked them, but I haven't really thought to.
Here is my advice, though: Marlowe is almost never sick (even though she goes everywhere, as you say! Ha!) and I think it has everything to do with what she is exposed to. I try to use all natural remedies always, for everything from diaper rash, to teething, bumps and bruises, chapped skin, etc. I use chemical-free shampoos and lotions (coconut oil is a cheap totally natural moisturizer) I also feed her mostly organic food and a lot of fruits and vegetables. I have found this combo to really strengthen her immune system and make it so that I have to worry less about her rolling around in the great germy field of life! I also keep a rollerball of fractionated coconut oil + 8 drops of DoTerra's "On Guard" in my purse at all times. It's great for immunity building. I rub it on the bottoms of Marlowe's feet and on the back of her neck a few times a day after she's been exposed to particularly gross things, and it works wonders! The whole family can use it, too. I would suggest trying that rollerball to make you feel a little more secure!
Thanks for writing in, I wish you all the best!
xoxo
EAM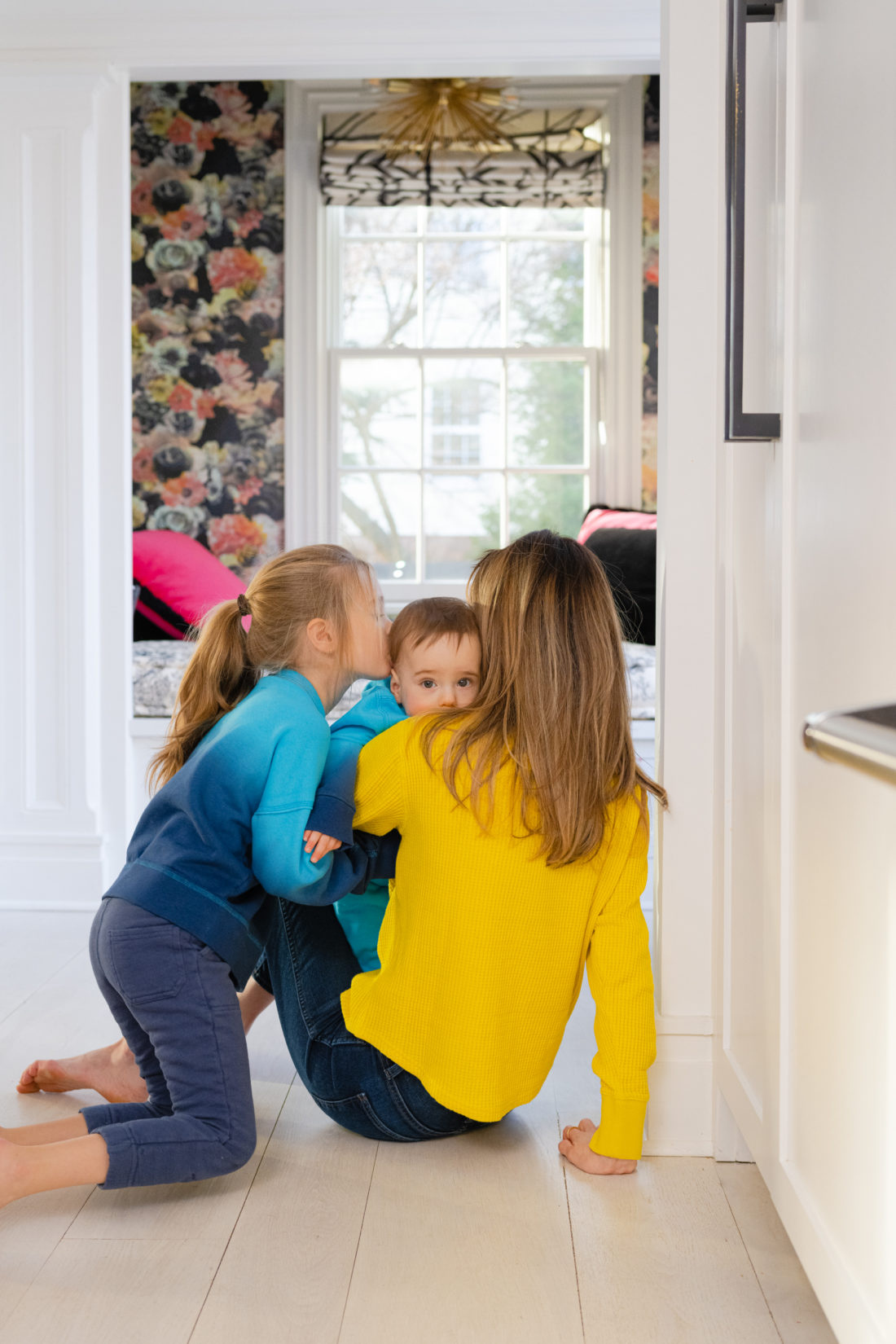 ---
Photographs by Julia Dags | Copyright © 2020 Happily Eva After, Inc. All Rights Reserved.