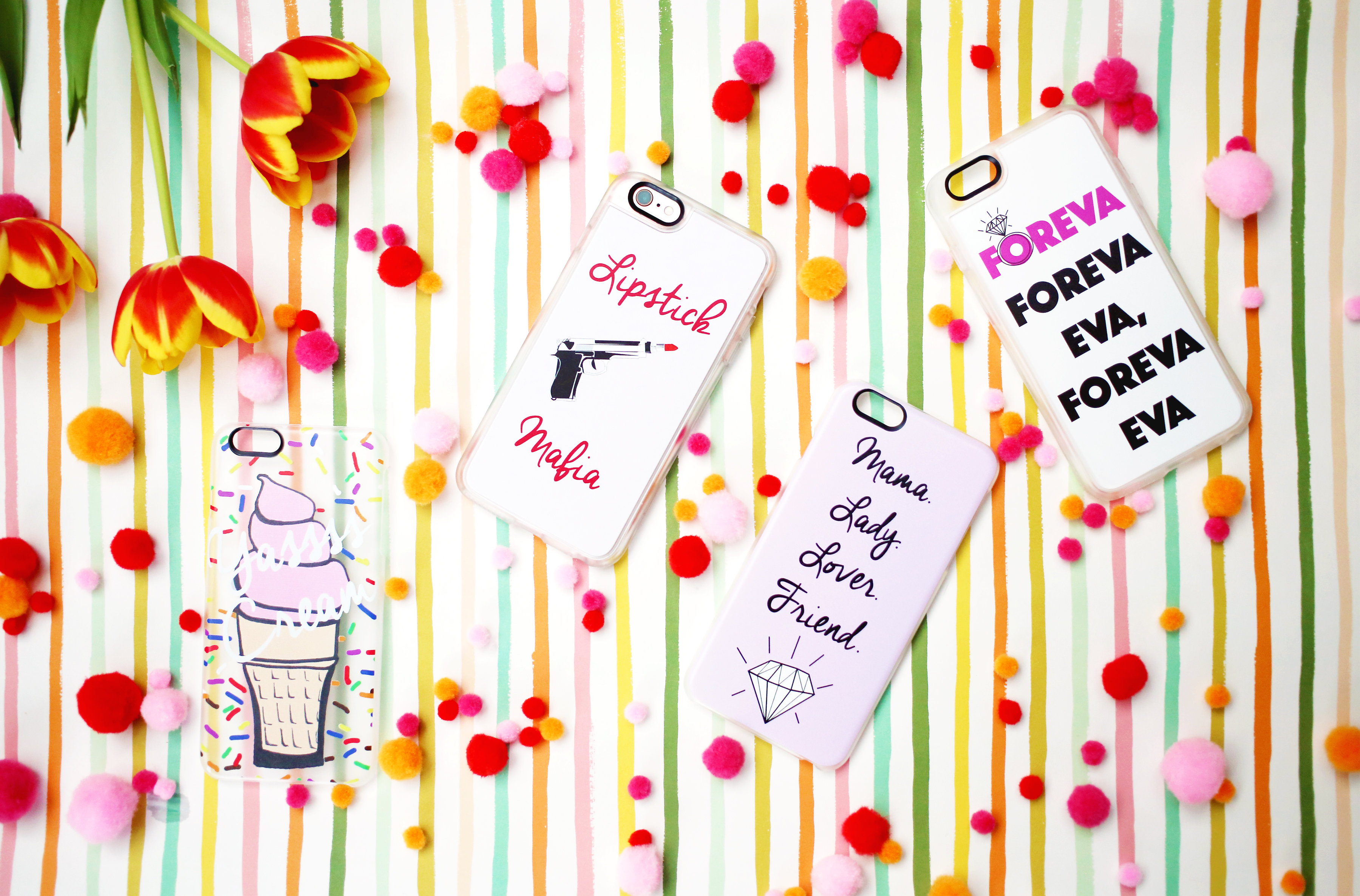 Gaaaaahhh!!!! I'm jumping up and down with excitement– after months of designing and producing, I am psyched beyond belief  to introduce to you (*drumroll please*) the Happily Eva After iPhone case collection with Casetify! As somebody who spends hours daily on my phone  (and basically lives with it attached to my palm) it makes me so happy to have a product line that aims to decorate your phone with a little humor, a little beauty, and a lot of style.  Most of all, I hope you look at one of my cases and it makes you HAPPY.  We gotta live with these things all day, people! I wanted to design cases that I would love to own, and I really hope YOU love them as much as I do!  Come hang with me while I walk you through the collection and the meaning behind each design!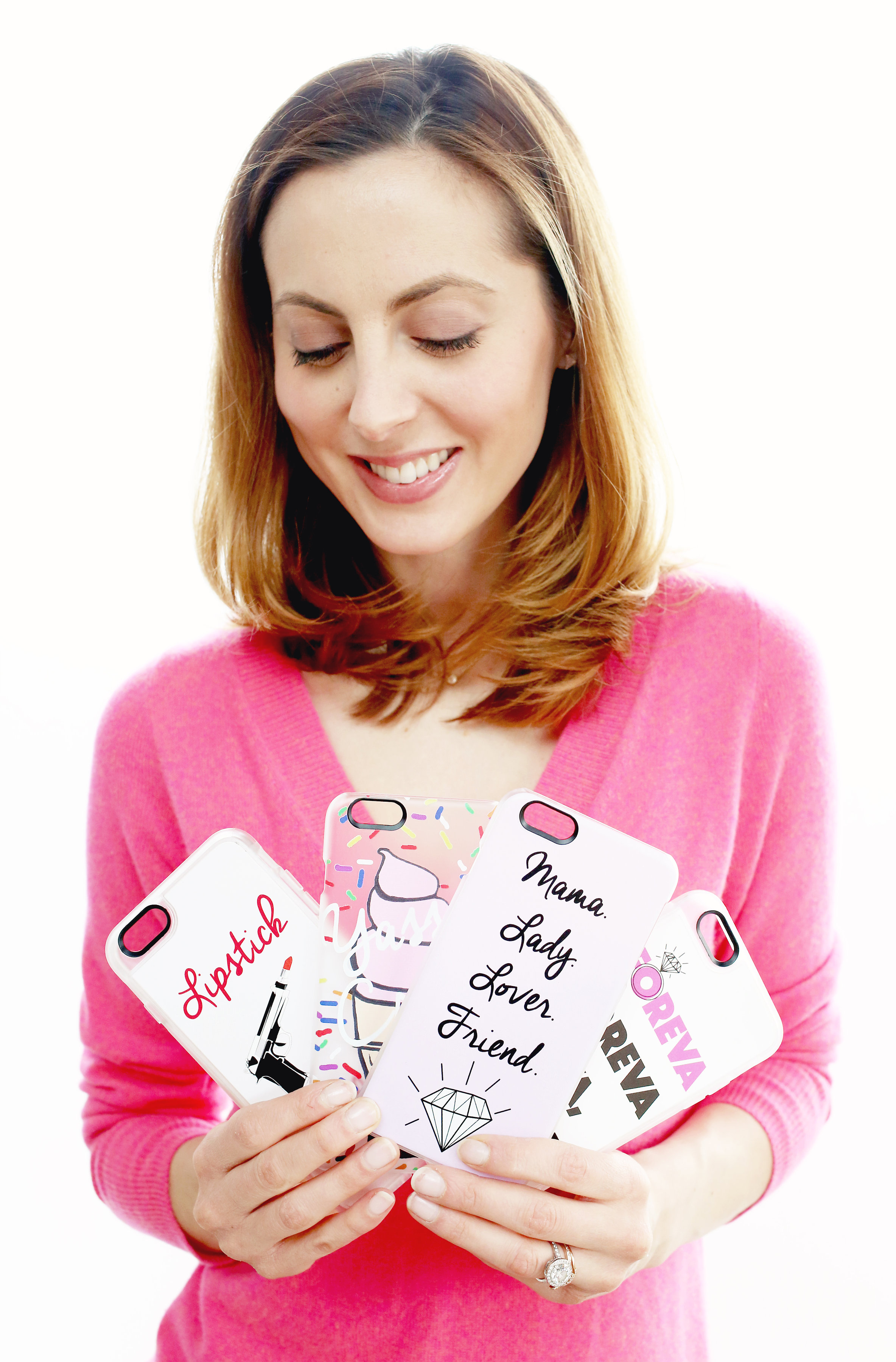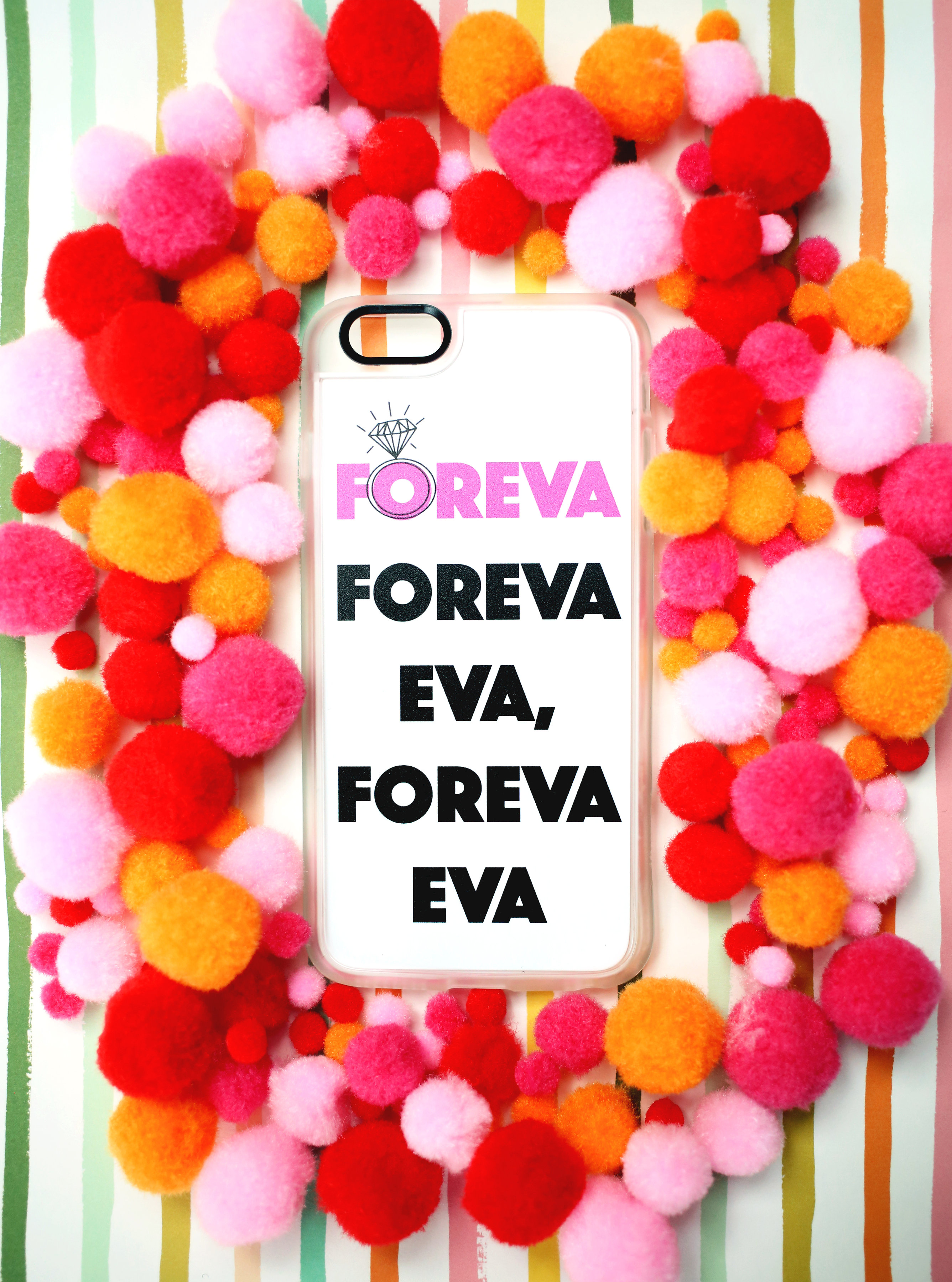 Foreva Eva
Are you newly engaged or just celebrating your loving commitment to your One-And-Only? This case is for you!!! The Foreva Eva case was inspired by one of my favorite lines in my favorite Outkast song, Ms. Jackson.  It goes: "I hope we feel like this Forever. Forever, Forever ever. Forever ever?"  And who doesn't hope that?  The song came out when I was in college, and was such a huge hit that it inspired me to use it to solve a lifelong problem I've had.
Usually when I meet people who have seen my first name written but have yet to hear it out loud, I am met with a look of panic.  Their mouth opens up and starts to make an AY sound, then an AH sound then they kind of make a sound in the middle…it's right about then that I put them out of their misery: "It's Eva," I say, "Like Foreva Eva".  Huge sigh of relief.  Ha! In fact this little trick has become such a huge part of my life that it even inspired the title of my blog!  And thus an iPhone case was born…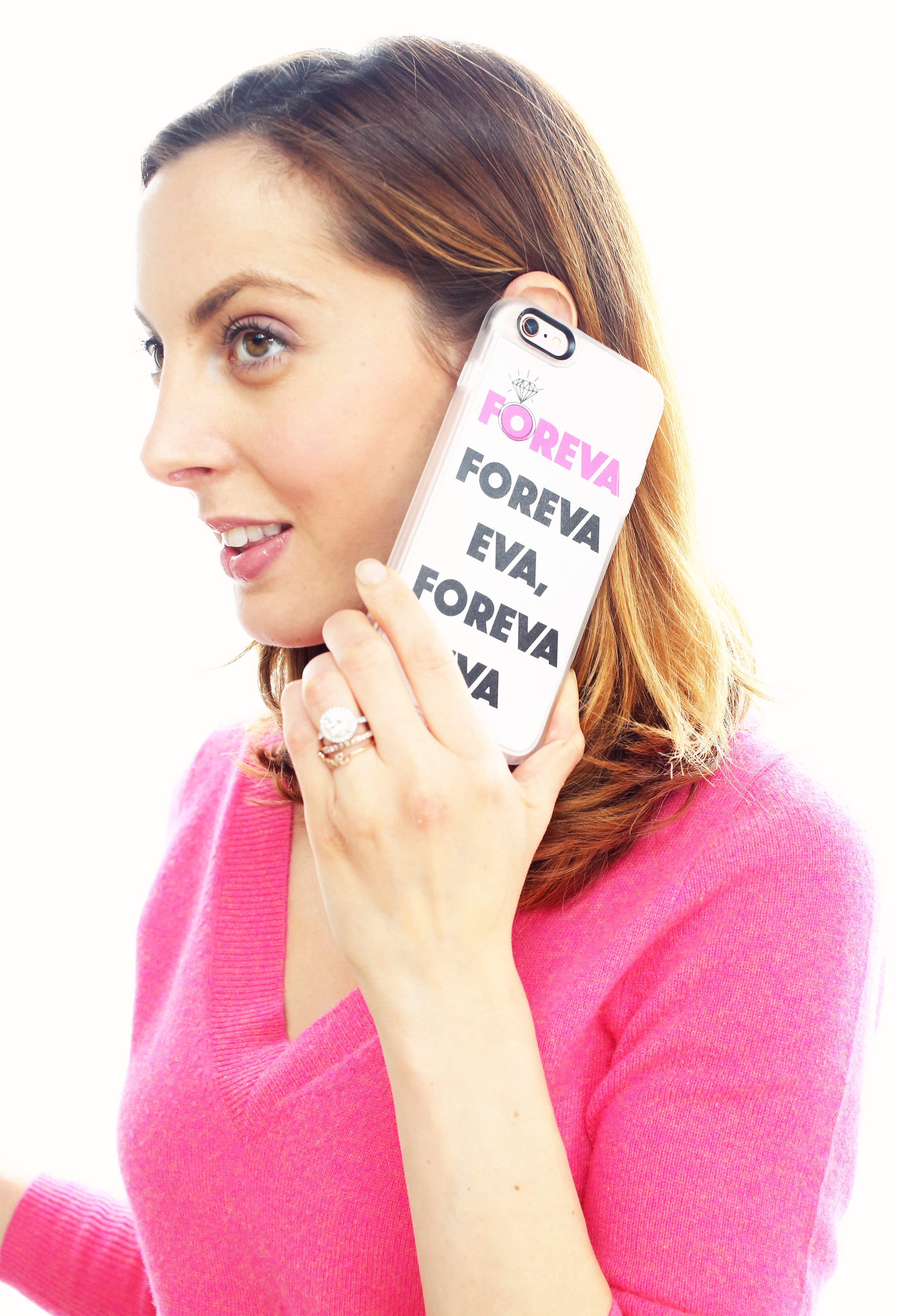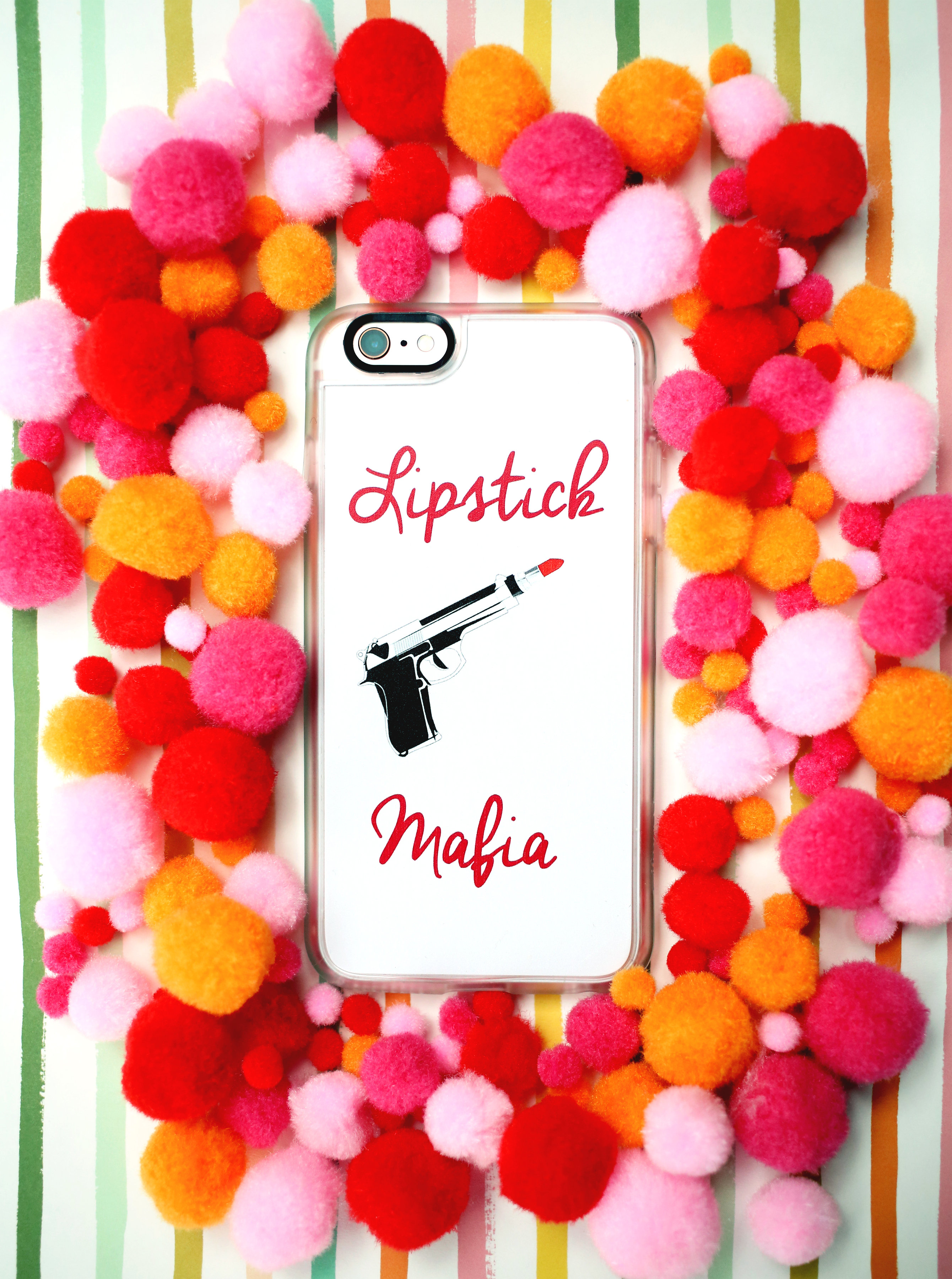 Make Fabulousness, Not War
Are you like me where a swipe of perfect lipstick transforms your attitude from Blah to BOOYAH? Are you a strong empowered woman who isn't afraid to be smart, savvy AND gorge? Are you and your girlfriends a pack of fierce and fabulous women who stick together no matter what? Then the Lipstick Mafia case is for you!!  I was inspired to make this case after a chat with my girlfriend who just went back to work after having her daughter and spending some time at home.  She felt like she needed to have something back in her life that was making her feel empowered, and she was surprised to find that kicking butt at work was doing just that.  I texted her "I'm SO excited for you, this sounds like it was really the best decision ever for you guys!" and she wrote back "Girl, you know when I'm back to putting on my lipstick that it is a GOOD SIGN :)"  I just loved that.  Lipstick Mafia forever!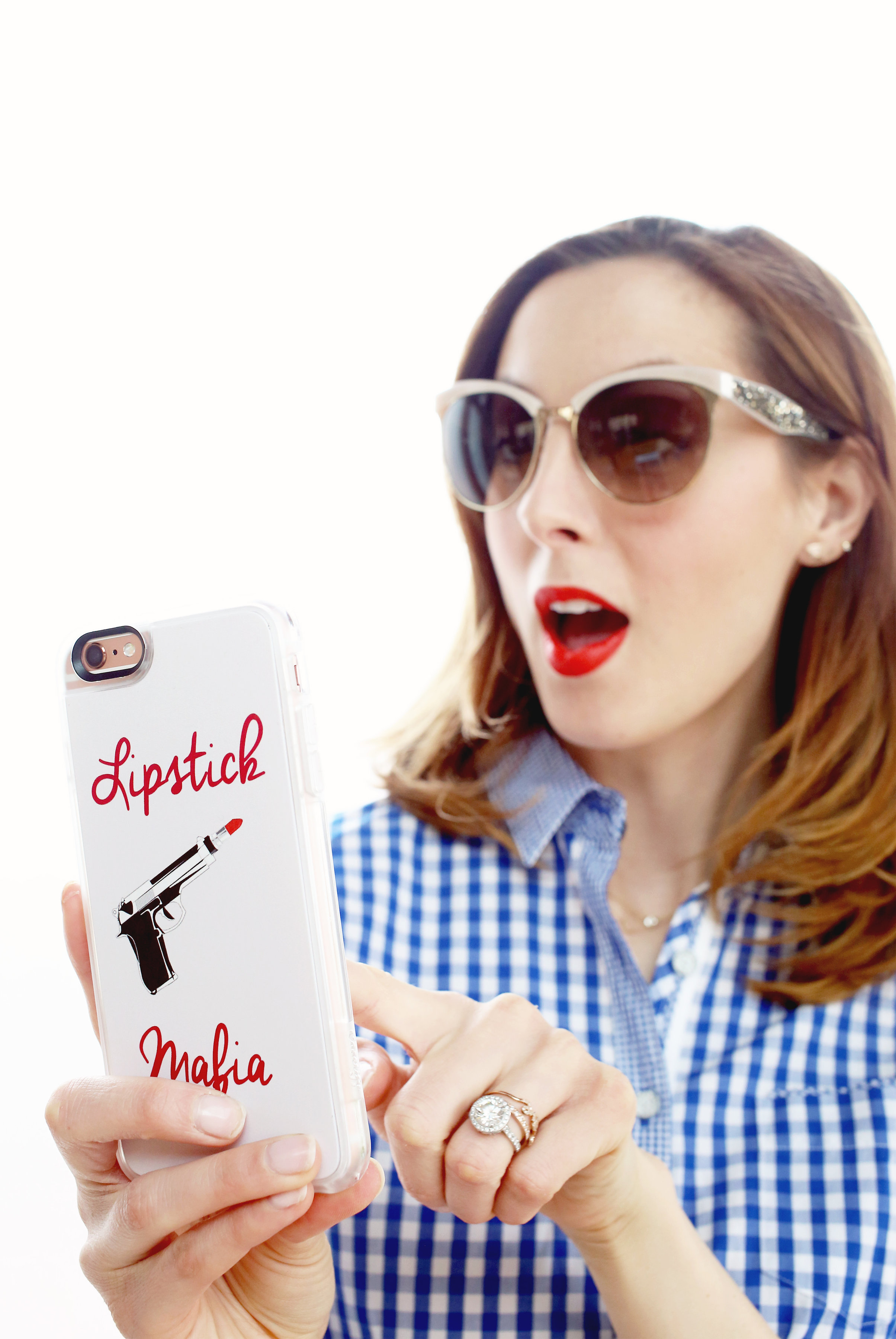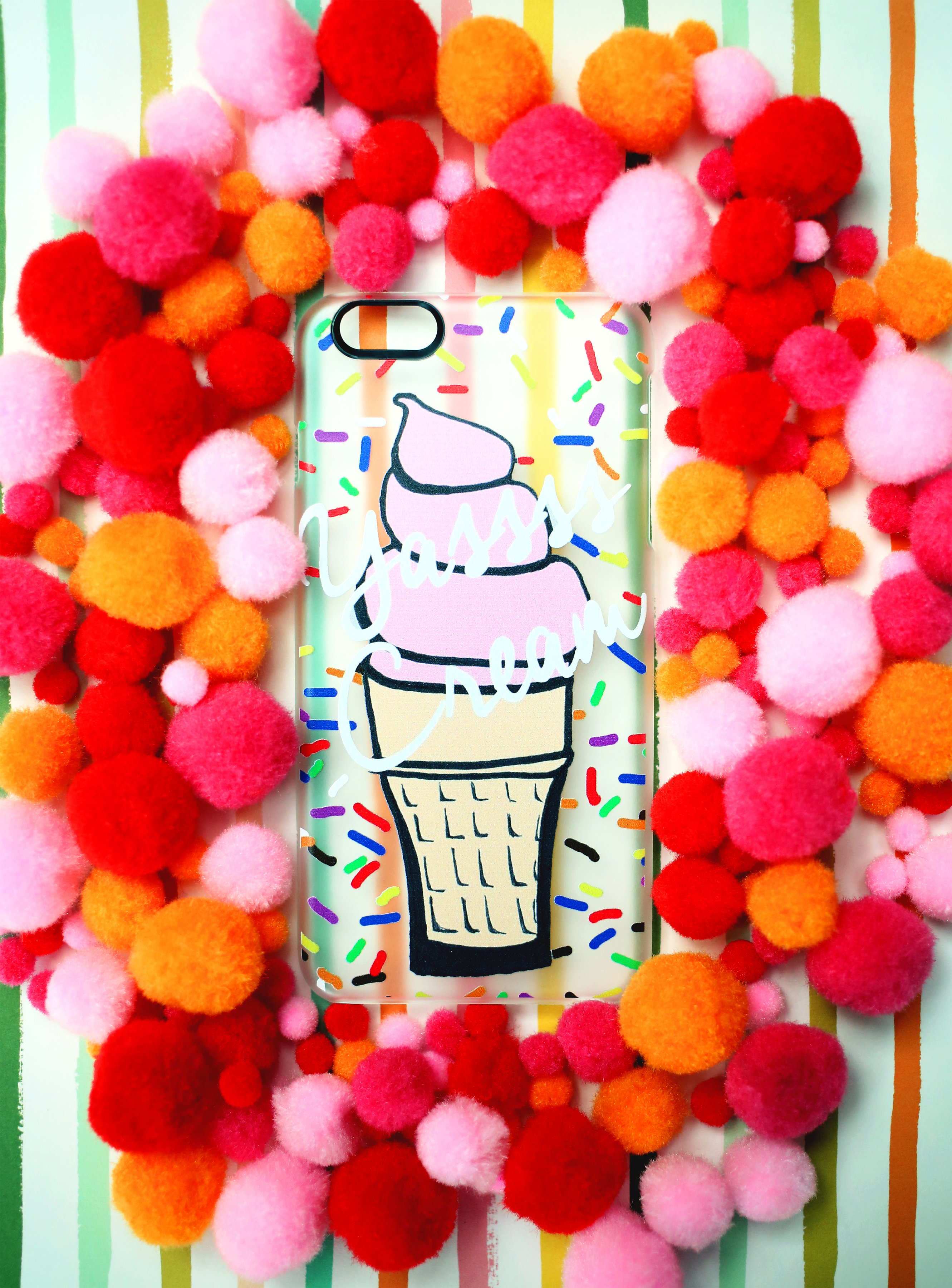 I Scream, You Scream
We all scream, "YASSSSS Cream!".  This one is just silly– if you think that an outta control love of soft-serve is SILLY  (How dare you).  But seriously, I just couldn't resist a little ice cream cone and a lot of sprinkles.  Could you? Let me serve it up to you cold– Yasss, Queen!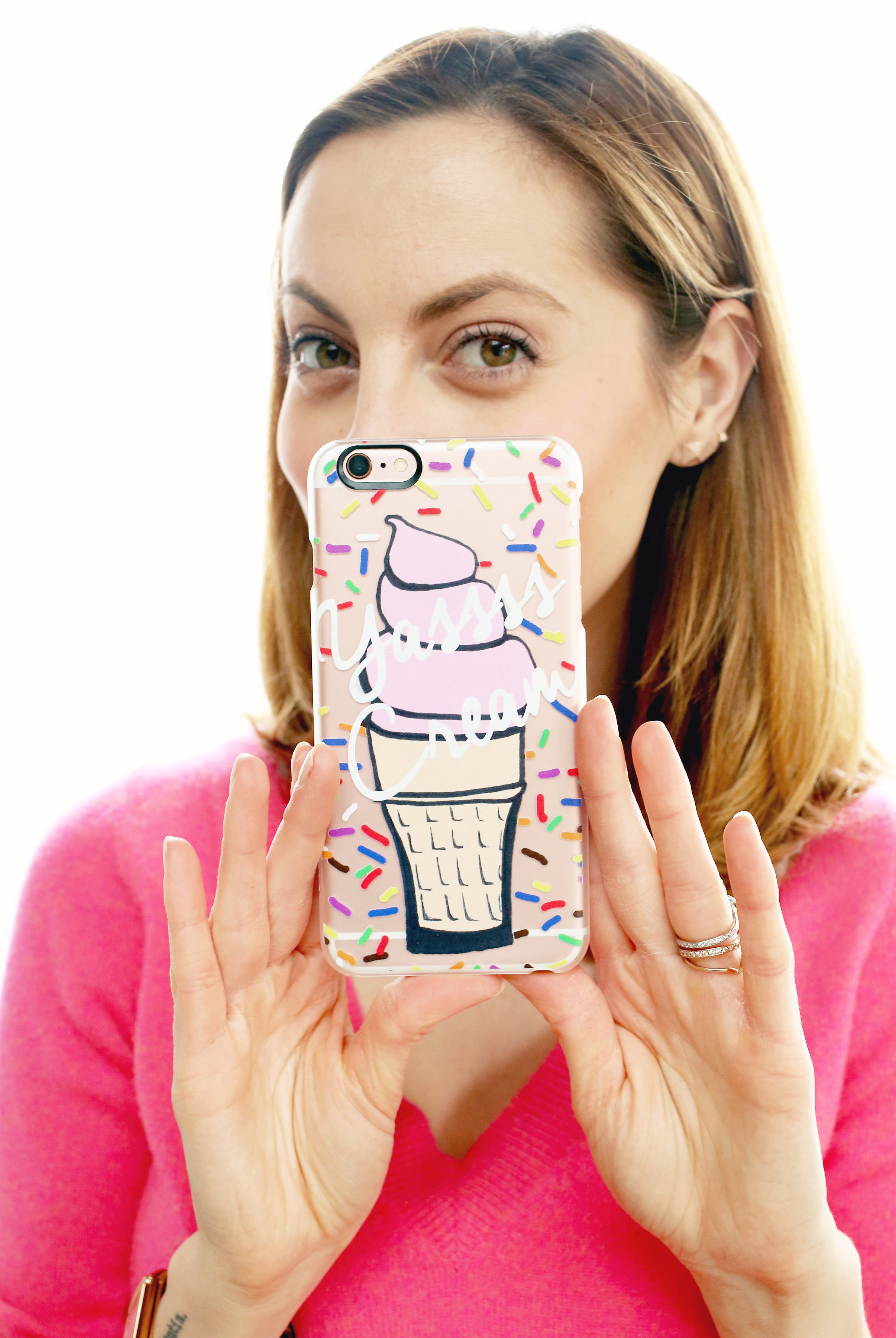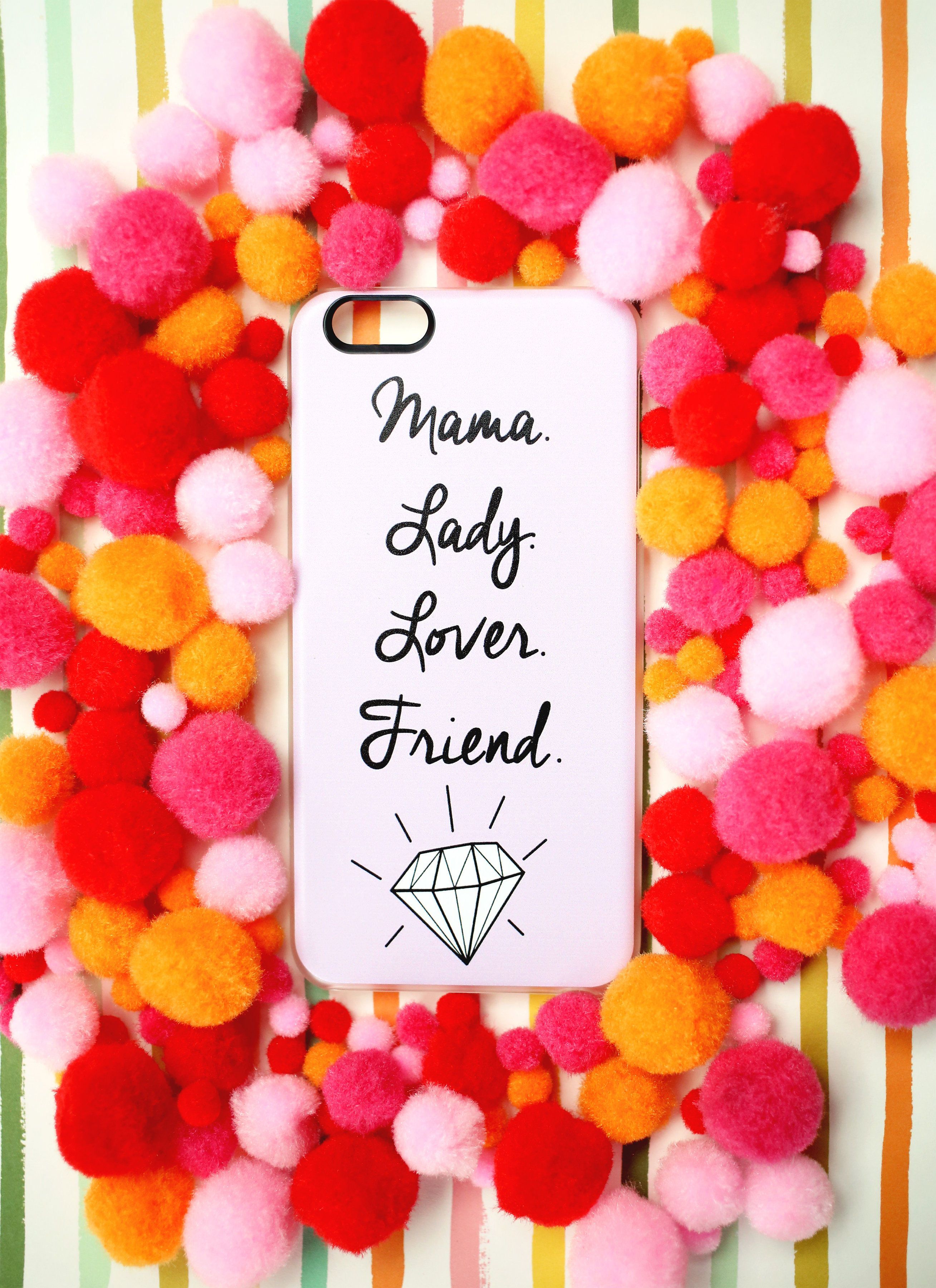 Shine Bright, Mamas
And last but not least, my Happily Eva After mission statement, my goal in life and in Motherhood.  I wanted to create a case that represented and honored all sides of ourselves as Mothers.  That reminded us that while we love our children completely and wholly, that we are also vibrant Women who have so much to offer everyone in our lives.  If you feel this way, or need a little reminder from time to time, then the Mama Lady Lover Friend case is for you.  I LOVE this one, for everything it reminds me to be.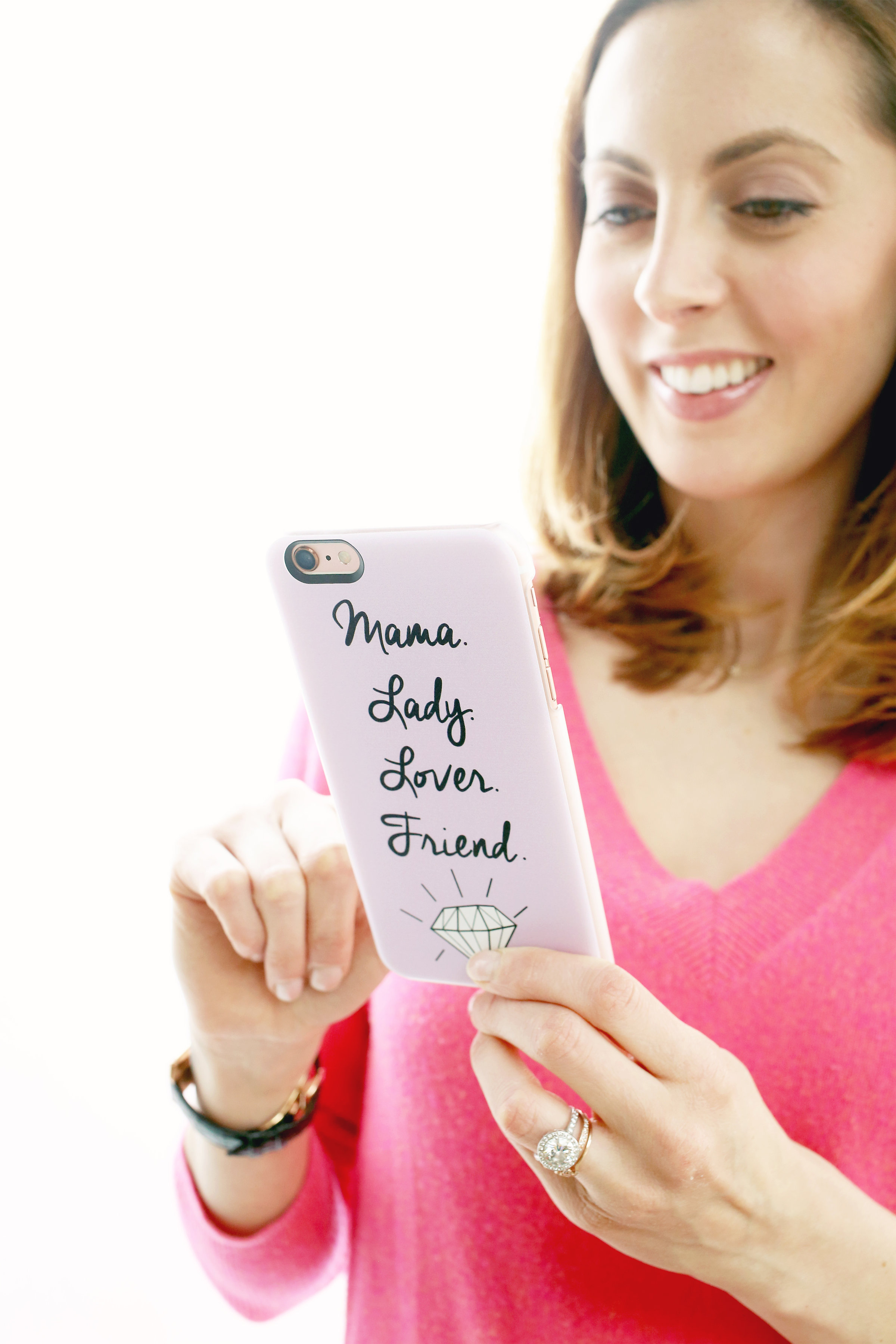 And there you have it! These cases are all available for purchase NOW at Casetify.com or via the Castify App!  You can enjoy FREE Worldwide shipping as well! I would love to hear your feedback and what you think of the Happily Eva After iPhone Case Collection, so please write to me in the Comments section below.
And stay tuned for a giveaway on my Instagram in the coming weeks!
xoxo
EAM
Photographs by Nina Suh for Love And Lemonade Photography