The following content may contain affiliate links. When you click and shop the links, we receive a commission.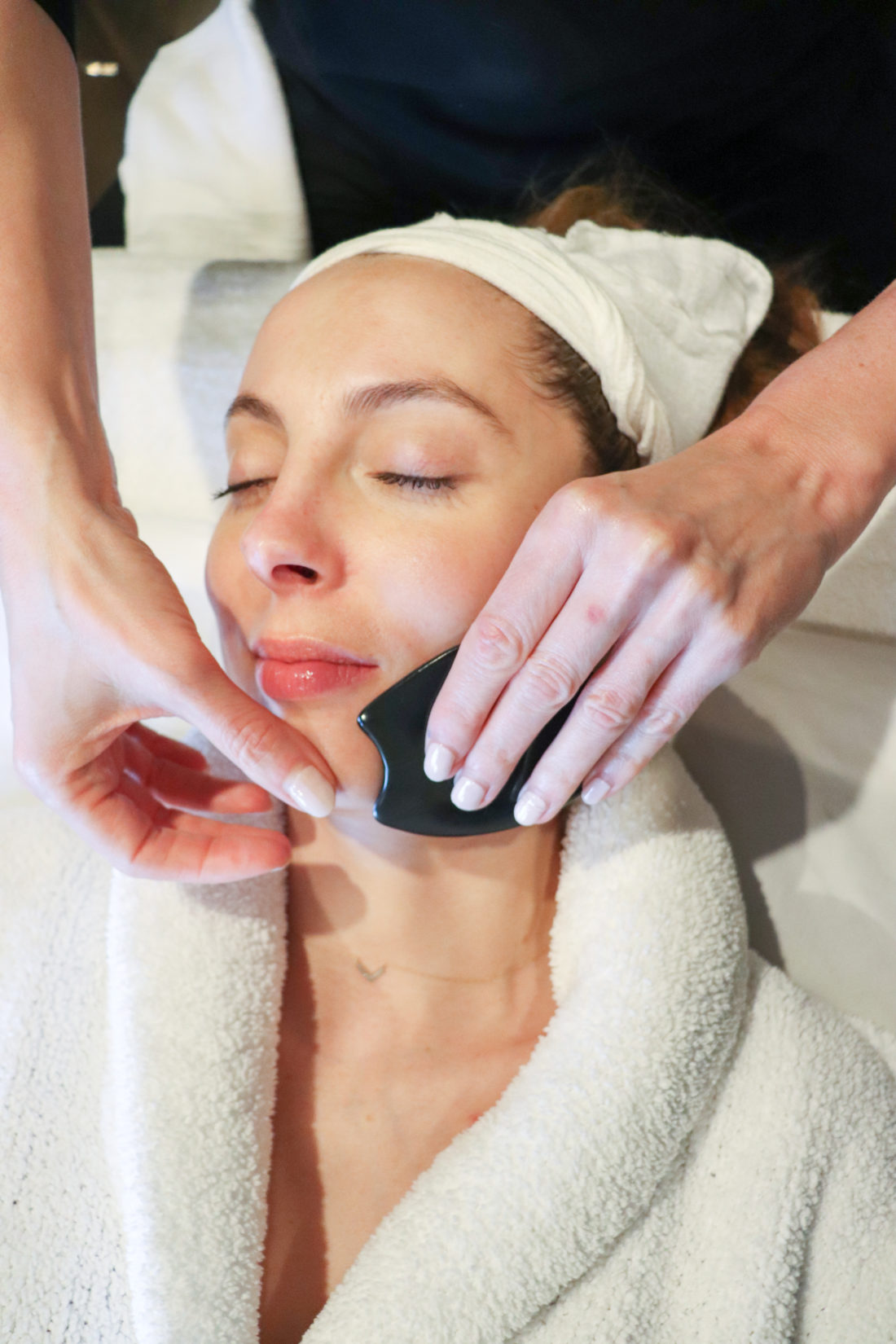 Gua Sha is a rather ancient practice of self care, lymphatic drainage, and anti-aging– but it is also having a very powerful #trending moment! Gua Sha tools are all the rage these days, and so many beauty gurus are incorporating them in to their skincare routines. But what exactly is Gua Sha, and how do you DO IT?! We are going to clear that up for you today!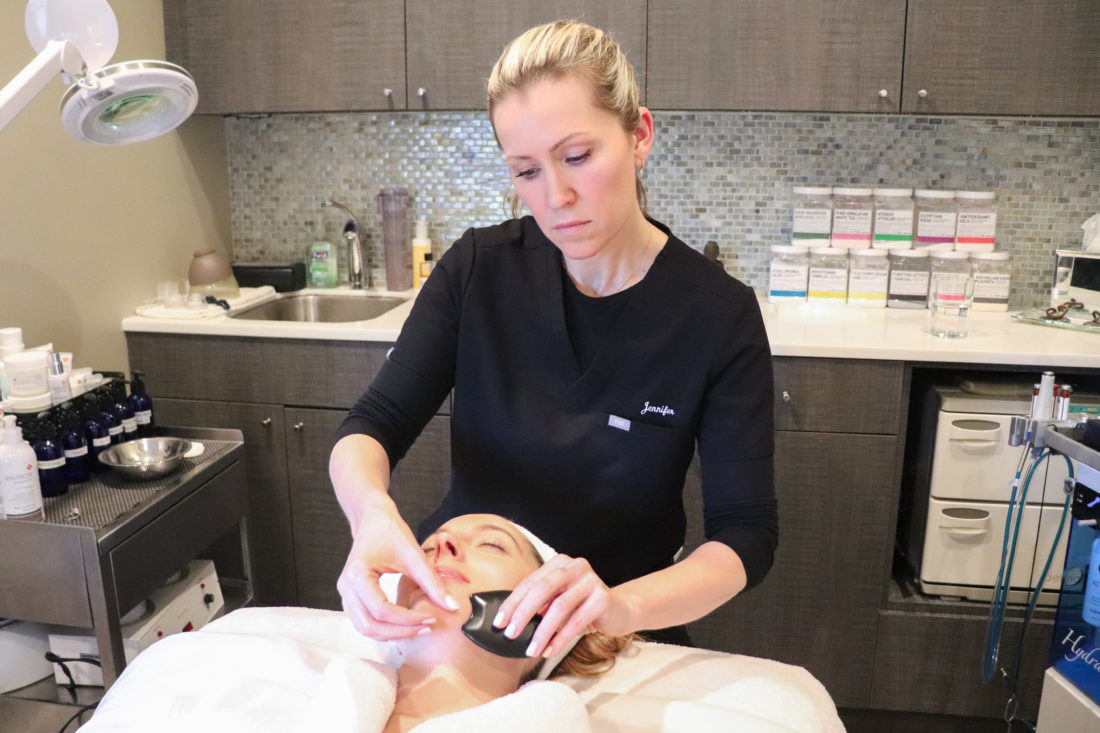 Here to help me with this post is Jennifer Adell, the lead esthetician at Westport spa New Beauty & Wellness. I've been getting facials from Jennifer for a while now (she's fantastic, by the way) and I always love asking her about all the latest trends to follow when it comes to skincare. As you all know, glowing, healthy, ageless skin is really important to me– and I plan to start now to stay looking young naturally well in to my older years. Jennifer swears that Gua Sha techniques are a great way to achieve more healthy, glowing, and ageless skin. She was kind enough to shoot a video with us to really share the knowledge and help teach you some of the tricks of the trade! Also check out Jennifer's tips and tricks below for Gua Sha for beginners.
---
Gua Sha 101…
On clean skin, apply a thin layer of oil or balm for slip. You want the Gua sha to glide easily across the skin.
Your angle when using the Gua sha tool should be about 15 degrees. You want the tool to almost lay flat.
Use your other hand as an anchor to help support a gentle tug (not yanking ) always start with your neck. To detoxify and release- it's important to open up the channels in your neck as well as relieve some of the muscle tension held there.
Work your way up the face keeping light pressure for lymphatic drainage, medium pressure for connective tissue ( toning and firming) and firm pressure for more muscle release.
Lean in to the ritual and enjoy!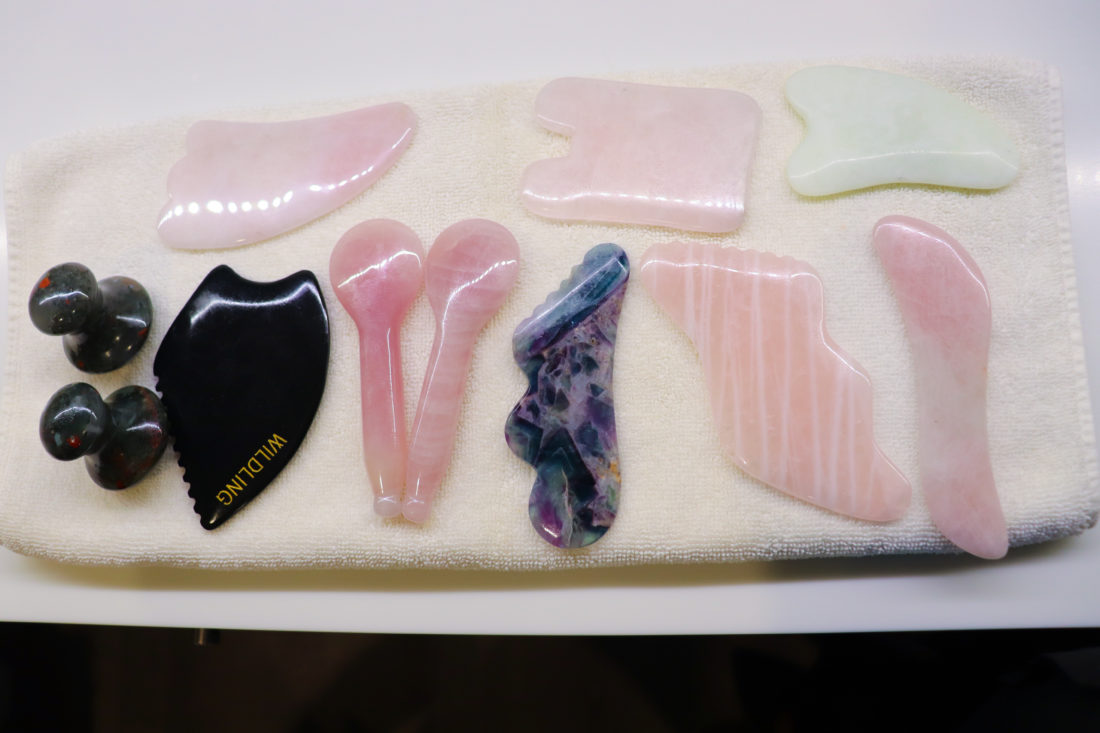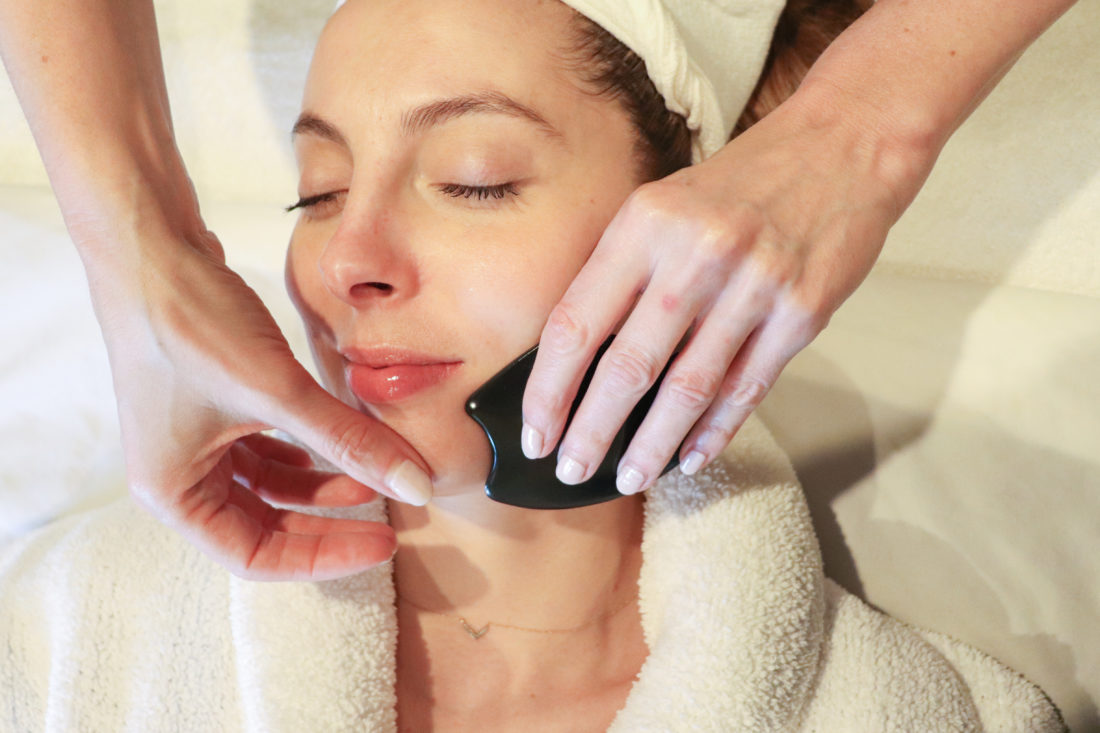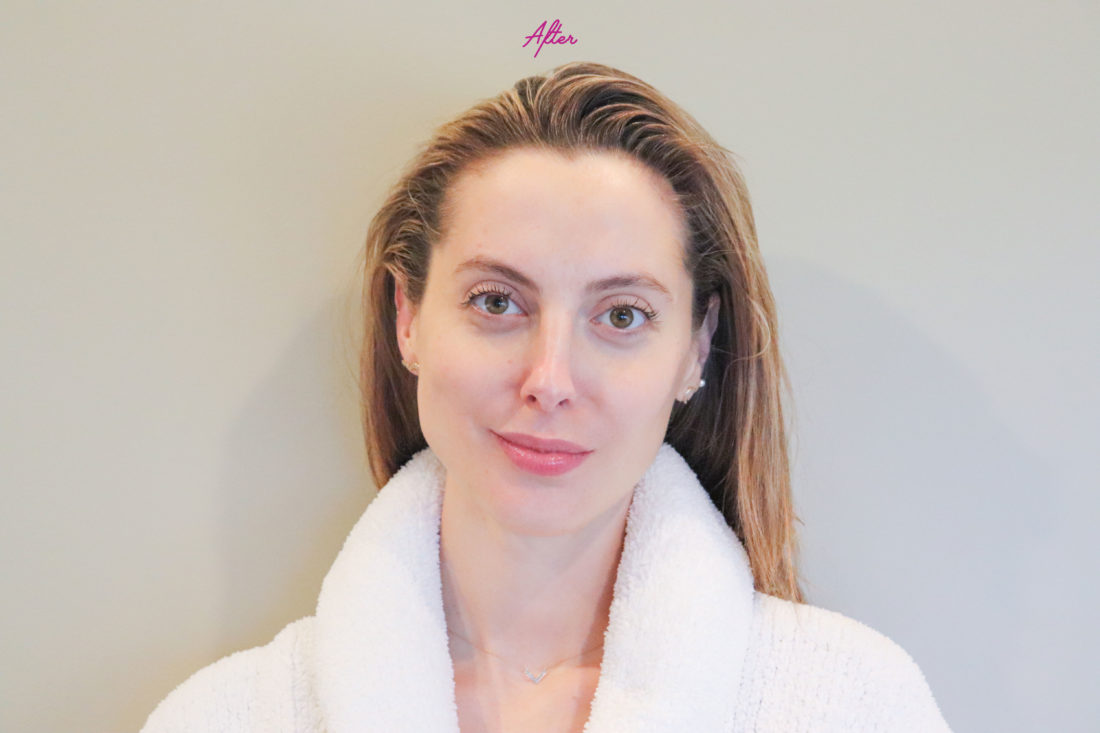 ---
Shop the post…