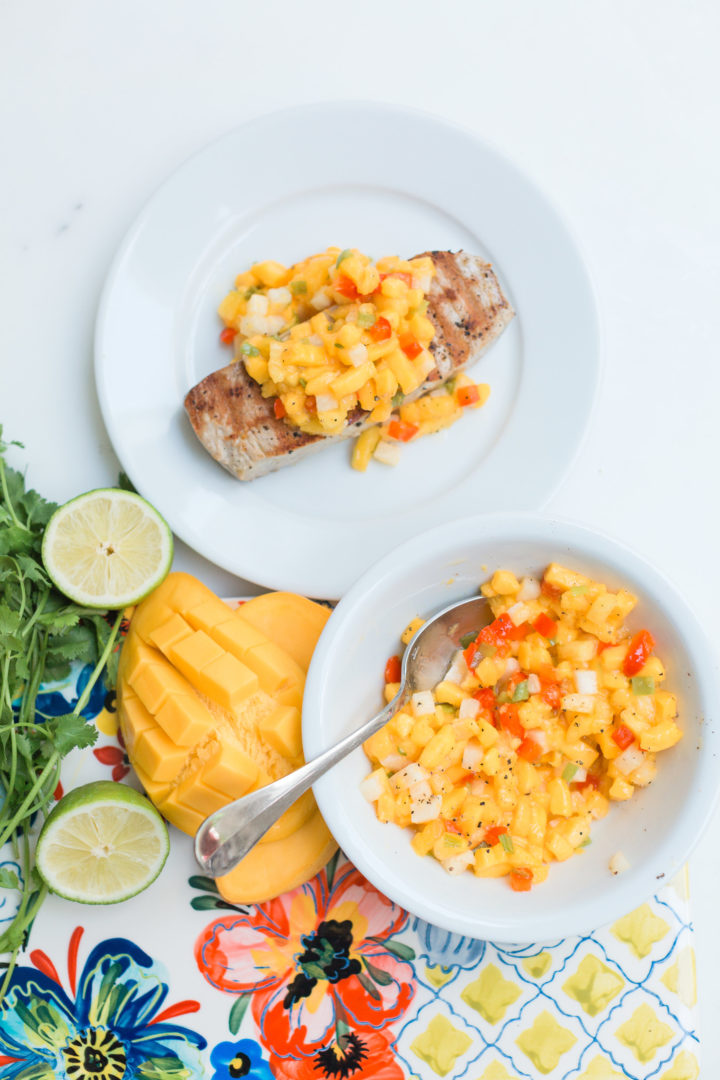 In the summer months, our whole family eats lots of fish and seafood.  I absolutely love seafood, and I find when it's hot outside I really crave a lighter meal.  I prefer grilling fish when I can, because the process is so quick, easy, and simple to clean up.  Keeping it fresh and simple really helps put the flavors of the fish and seasonal accompaniments on display in the yummiest way possible.  Grilled tuna is such a crowd pleaser, and this recipe that has it paired with my Caribbean-inspired mango salsa has become a favorite in our house.  You can adjust the levels of spiciness to fit your tastes! I kick it up a notch personally when the kids aren't enjoying this with us (I also cook their steaks a bit more well done than pictured here).  This recipe for Grilled Tuna with Mango salsa serves 2 adults.  If you are preparing for an additional two children, make plus ½ the recipe, ie one more tuna steak)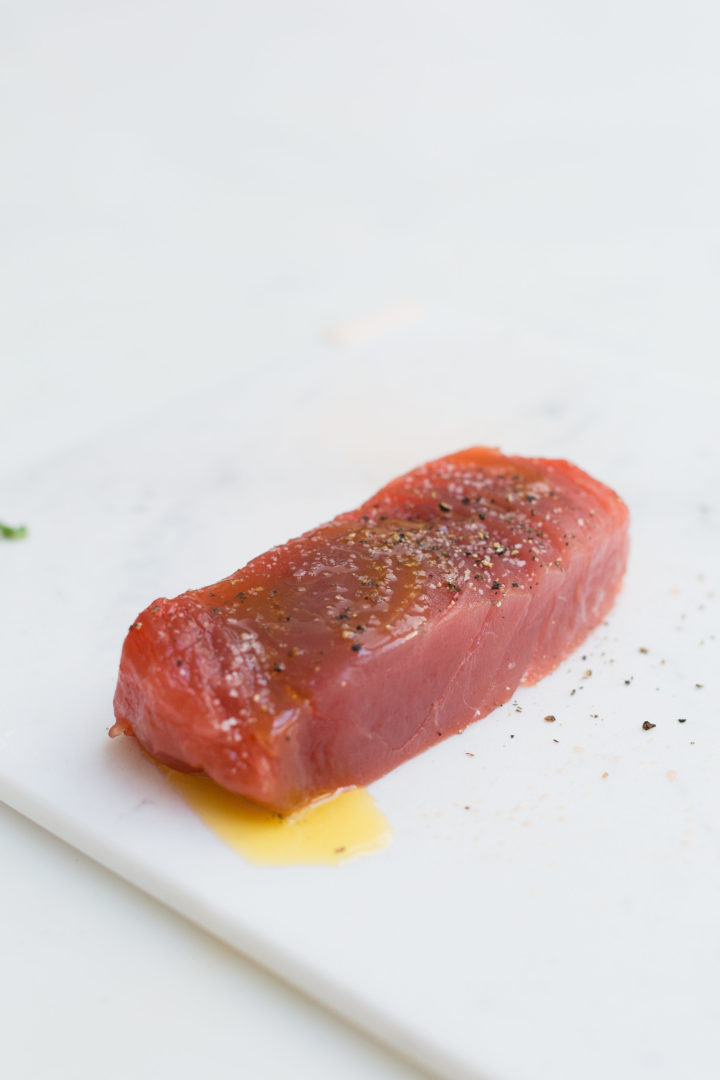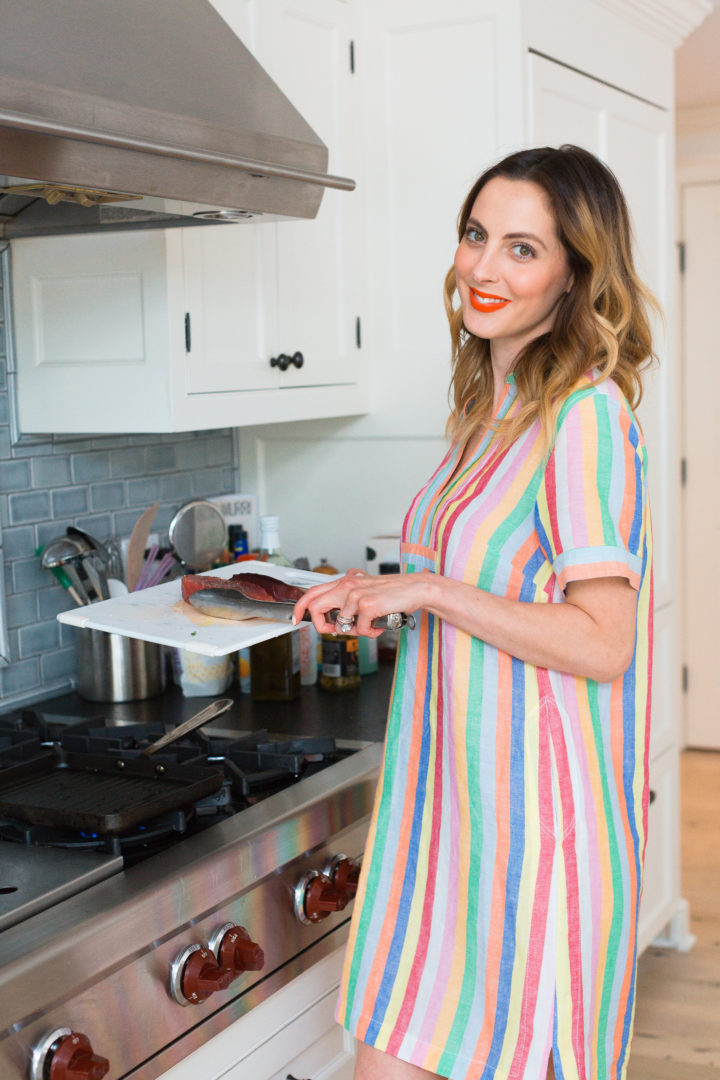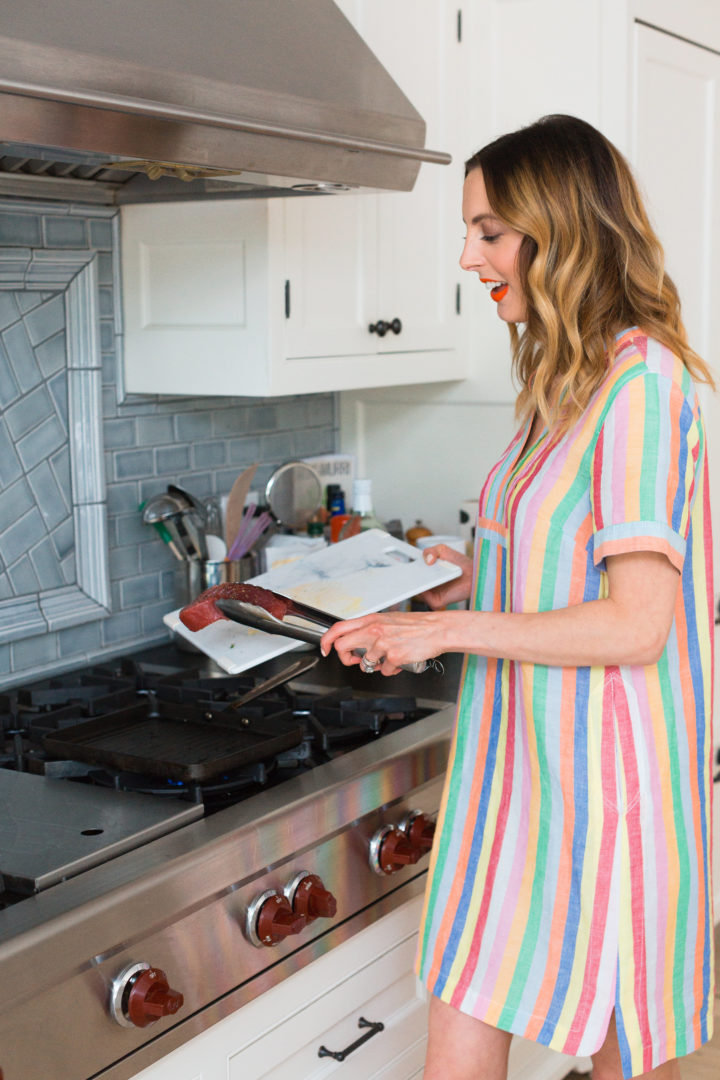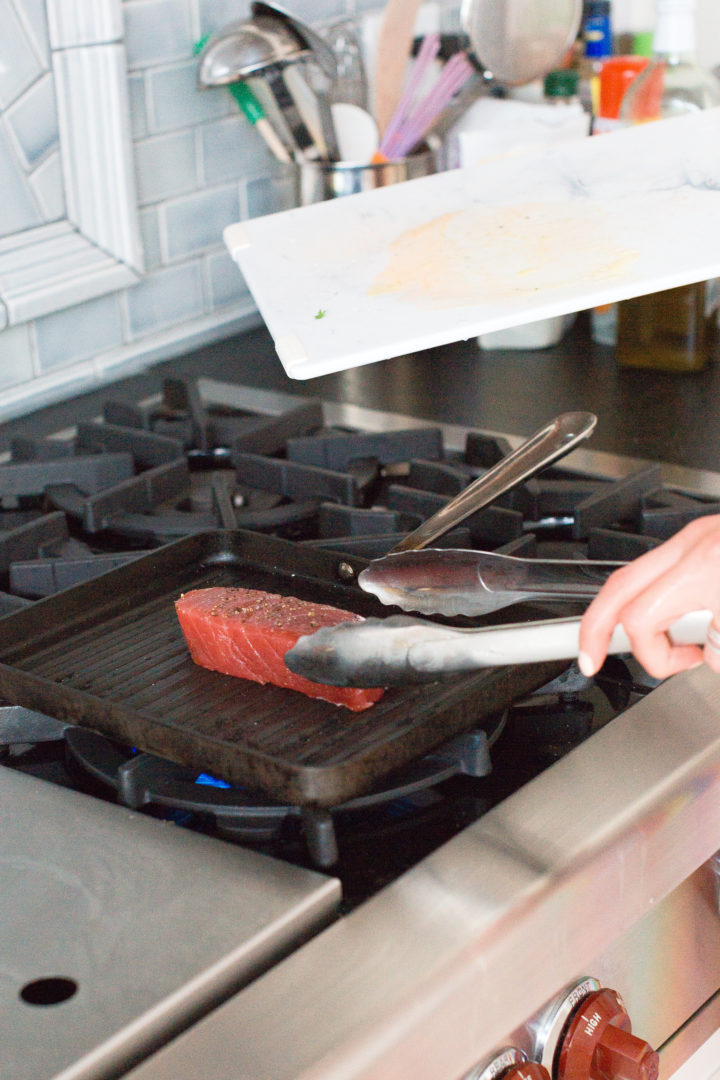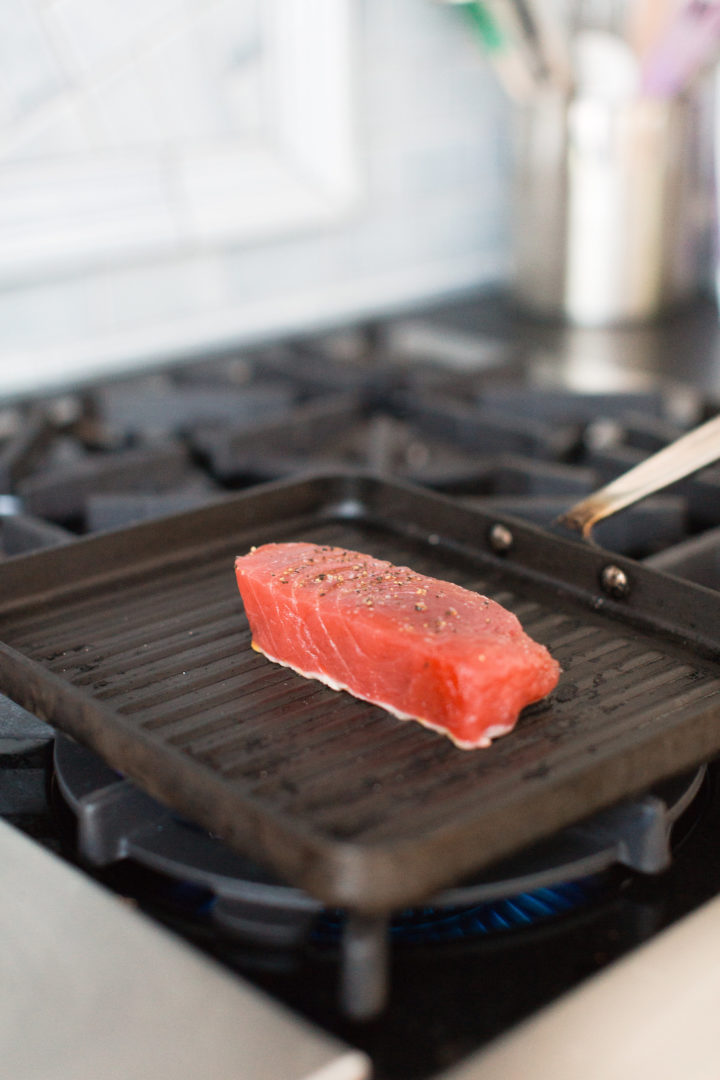 Ingredients…
2 fresh tuna steaks, size of your choice

The flesh of 2 small mangos, diced (about 1 cup)

¼ cup Red Bell Pepper, diced

½ jalapeno pepper, seeded and minced

¼ cup Jicama, Diced

¼ cup cilantro, chopped

Zest of 1 lime

Juice of 1 lime

Salt and Pepper to taste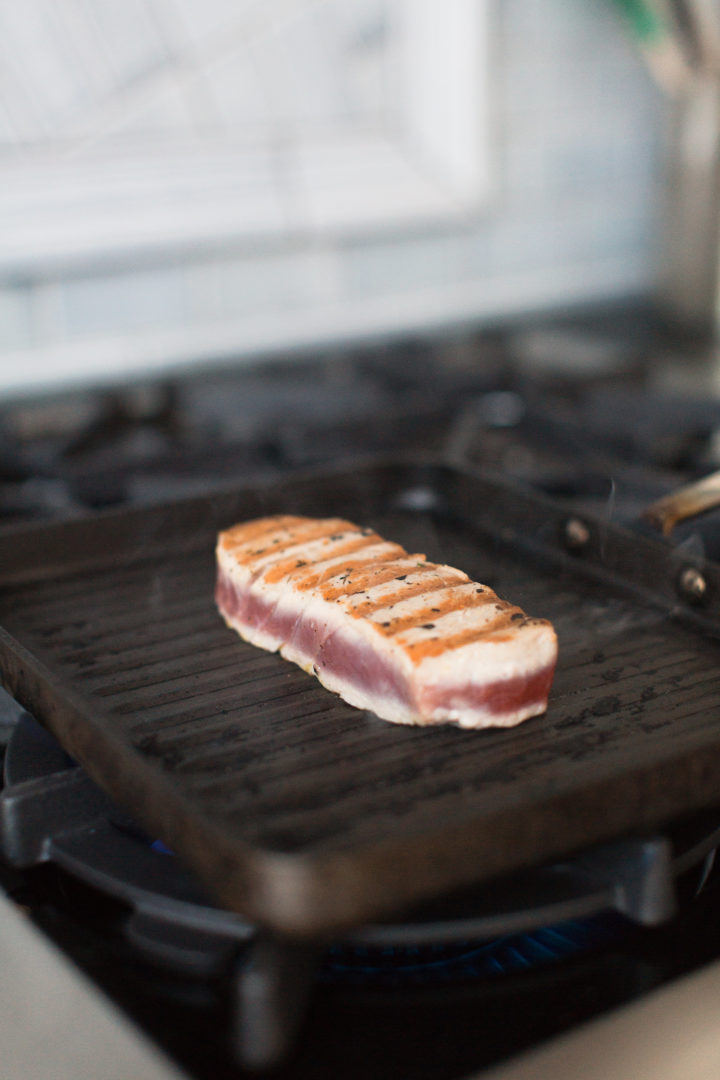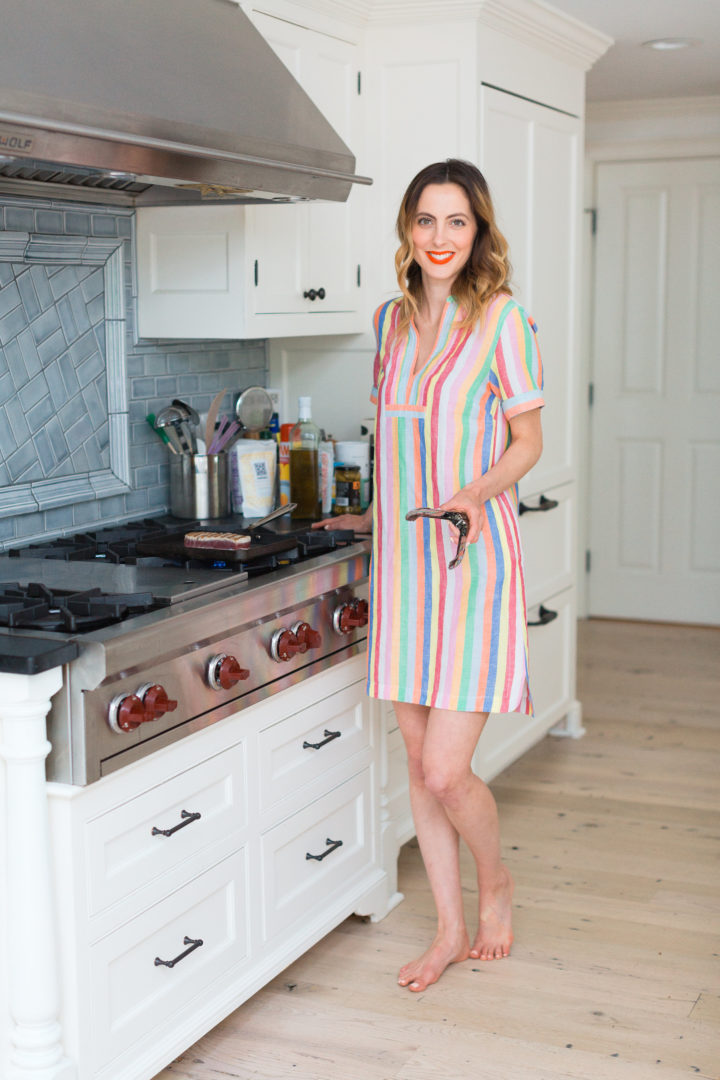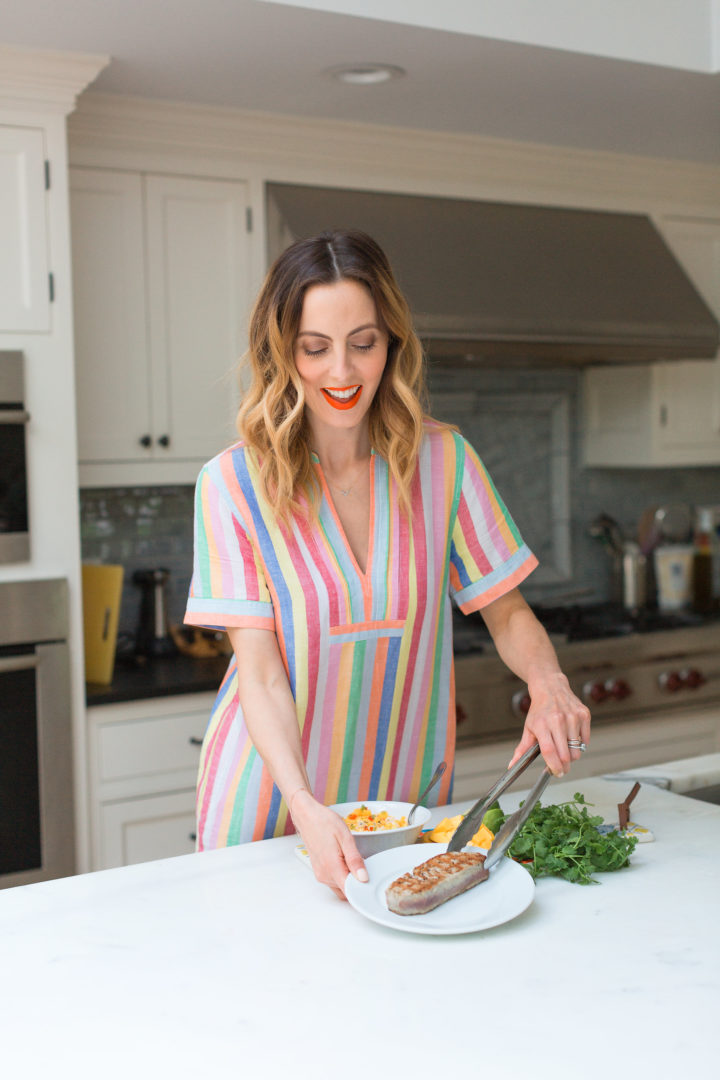 Preheat a grill pan or outdoor grill, then turn down to medium when hot.  Prepare the tuna steaks but coating with Extra Virgin Olive oil, and seasoning to taste with salt and pepper, Place on the grill.  Meanwhile, arrange your salsa.  Combine the mango, bell pepper, jicama, cilantro, lime zest, and lime juice in a bowl, and toss together.  Season to taste with salt and pepper.  Flip the tuna steaks after approximately 4 minutes.  Cook on the other side until both sides have grill marks, and the center of the tuna steak is still pink (about 4 minutes more).  Top the tuna with the mango salsa and enjoy immediately!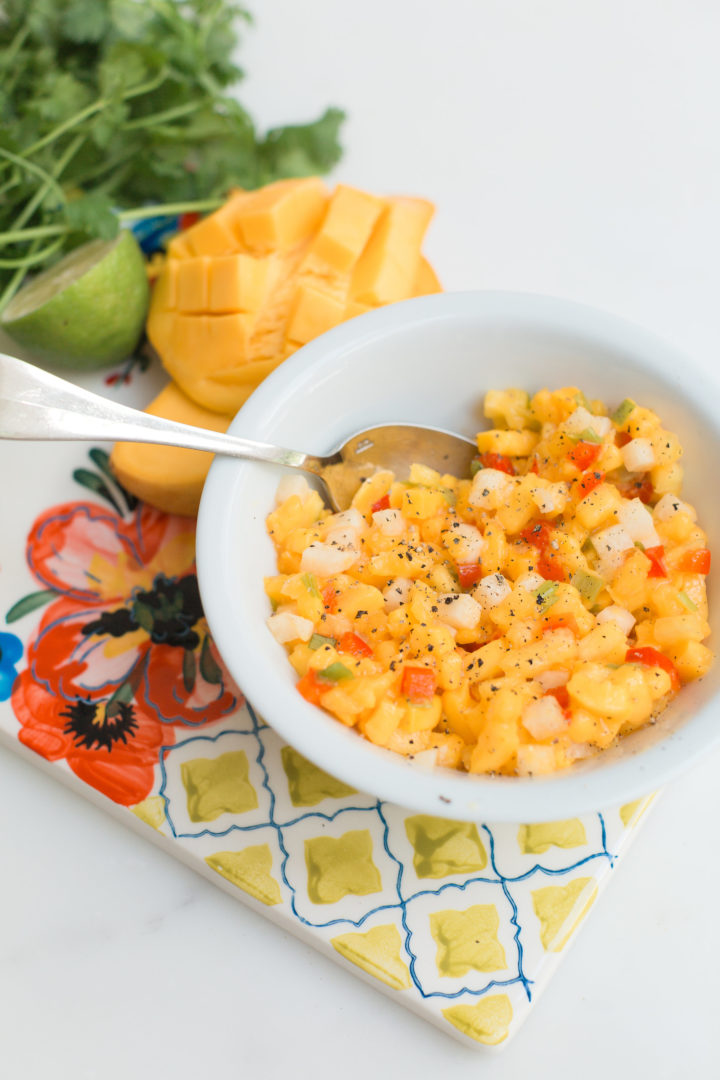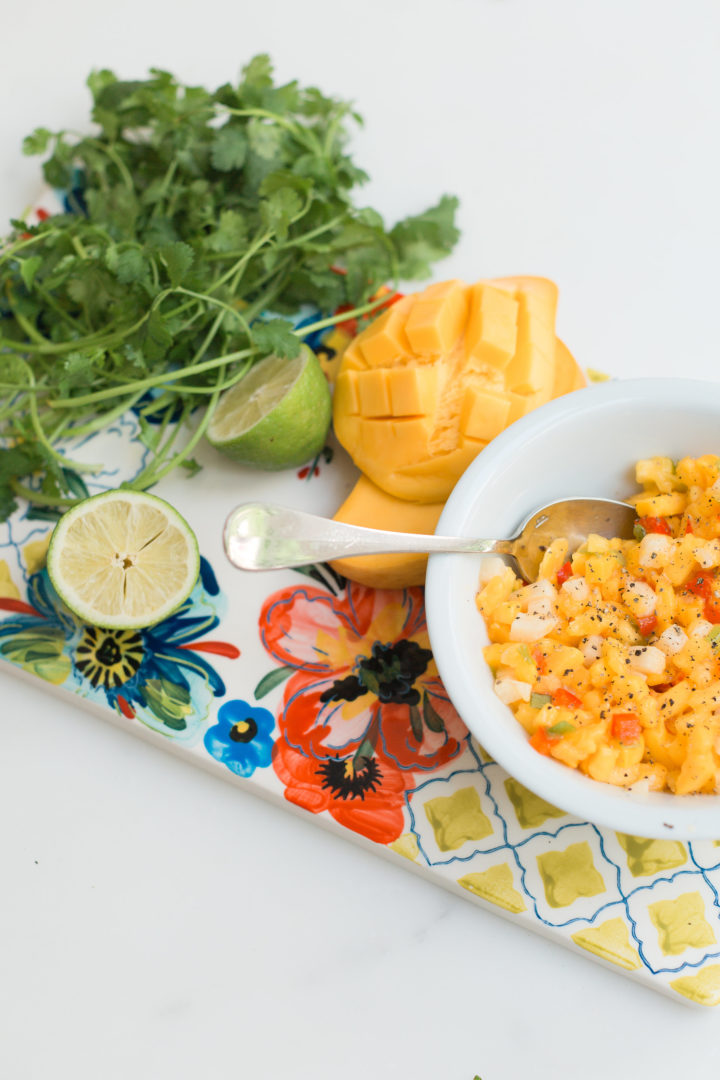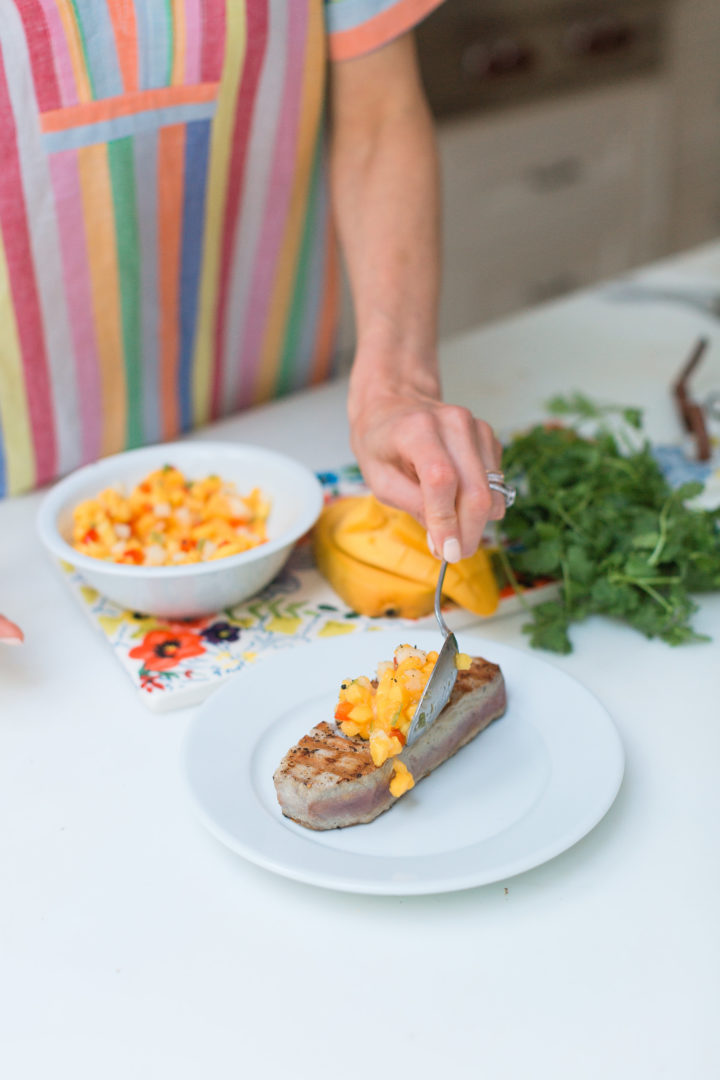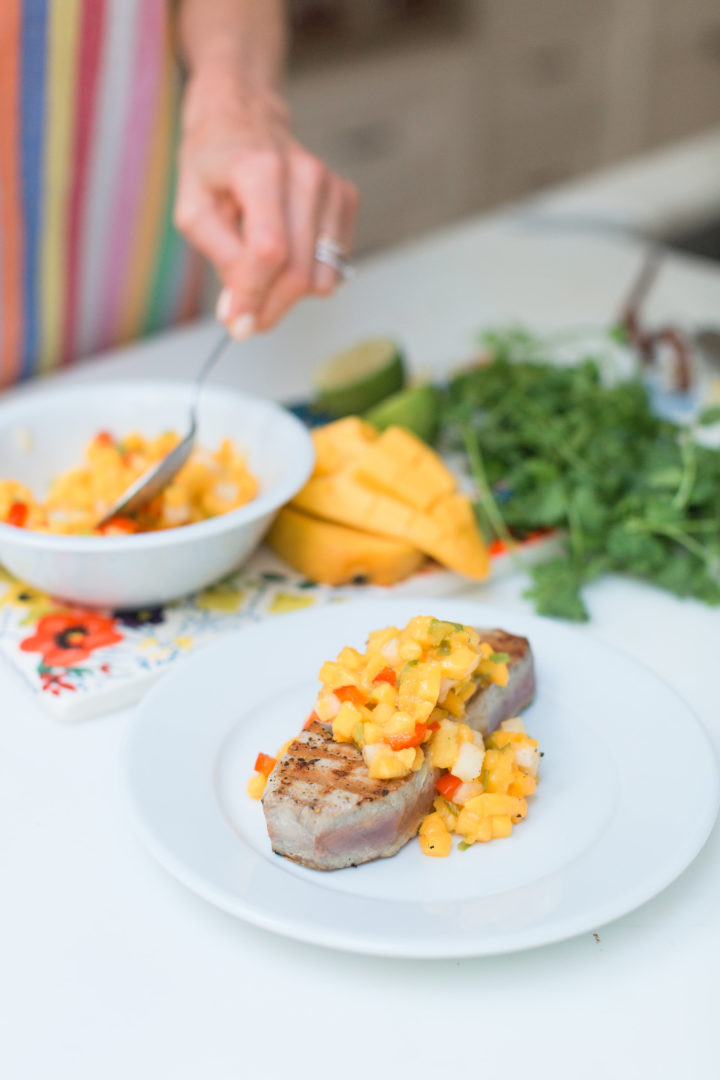 This is a great recipe to serve at a dinner party as well! It's so easy to make the salsa ahead of time, and then you can socialize while you grill.  Serve with grilled corn on the cob, chips, and my frozen strawberry basil margaritas!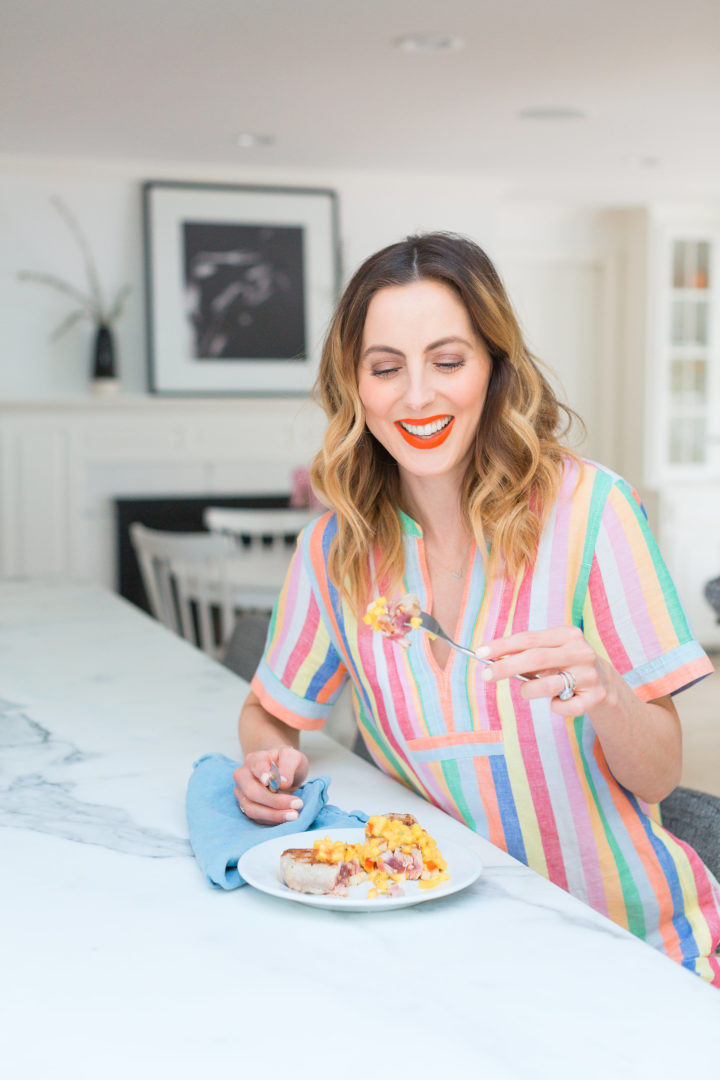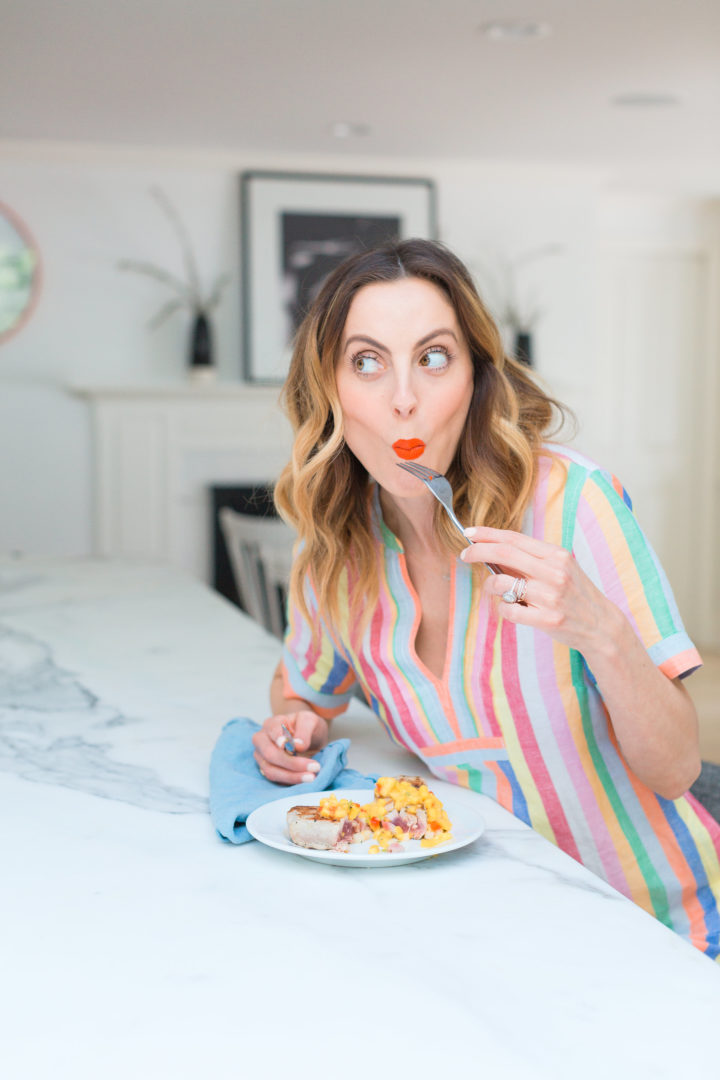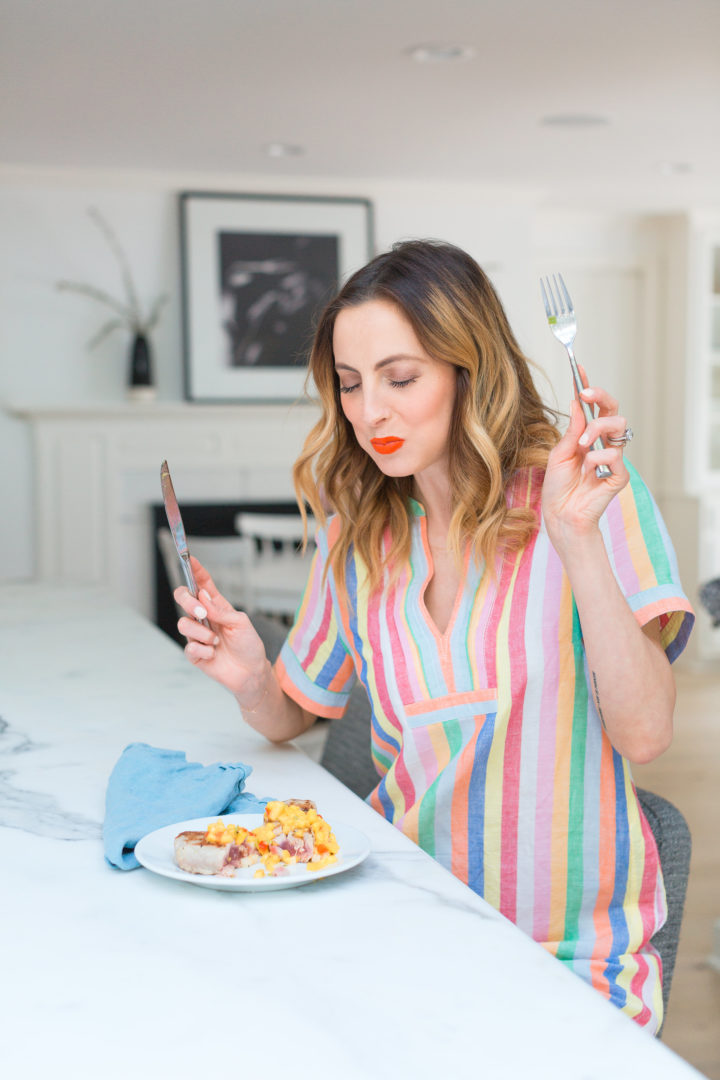 Shop the Post…

Photographs by Julia Dags.