The following content may contain affiliate links. When you click and shop the links, we receive a commission.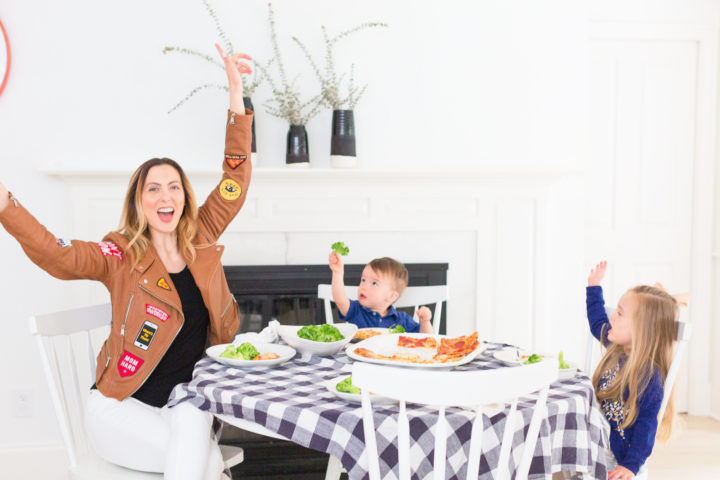 **Many thanks to Red Baron for sponsoring this post! As always, the thoughts and opinions expressed below are entirely my own.
Summer break from school is in full swing! But guess what's not on break? Mama's work schedule. (LOL. But actually.) Transitioning in to Marlowe having more hours at home versus in a school program can get a bit tricky.  She doesn't start camp for another week, and juggling her busy social schedule, my work schedule, and– oh yeah, my other child (!) is always a little hectic.  I wanted to share a personal Mom Fail today to show that these busy times affect me as much as the next Mama: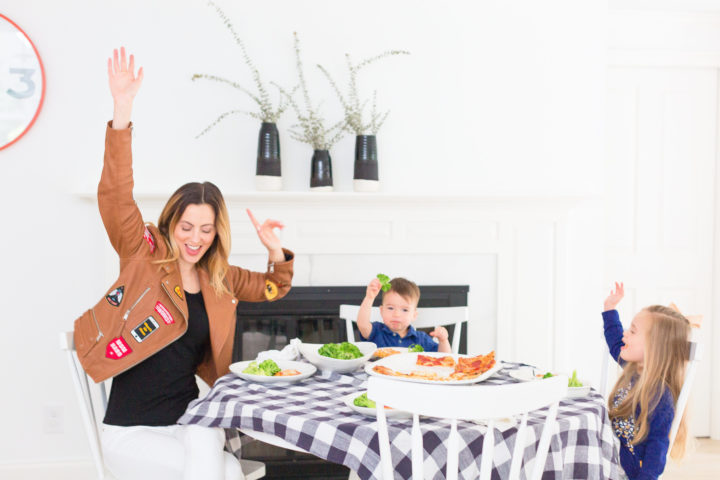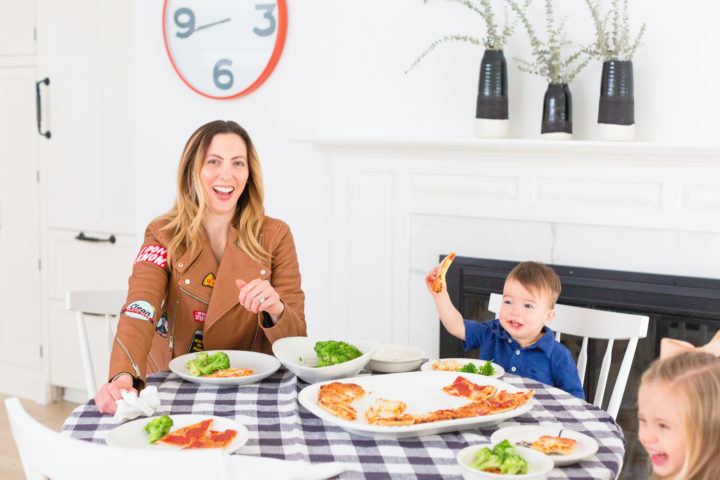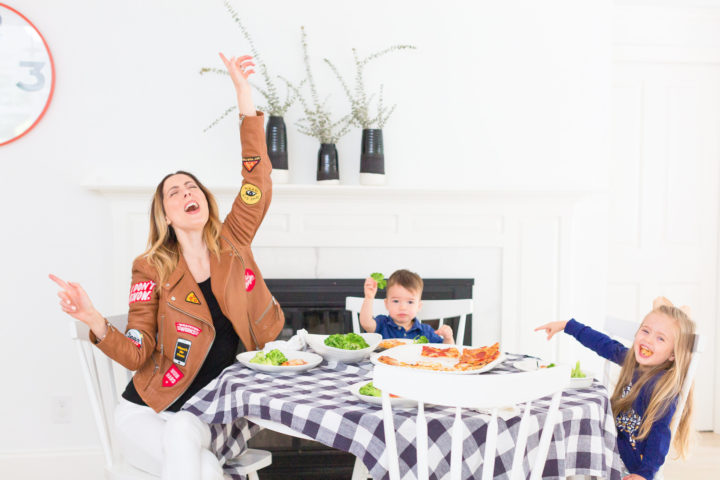 I woke up way before the kids to meal plan their week the other day, and I made a whole grocery list.  I was looking online to see if there were any coupons for the things I was going to buy, and doing a little research on recipes, etc.  Then the kids woke up, we went about our day, I took Lowie to school, Major had gym class, and I had a few work deadlines.  I finally got the kids home at 5pm and I opened the fridge to slap dinner together…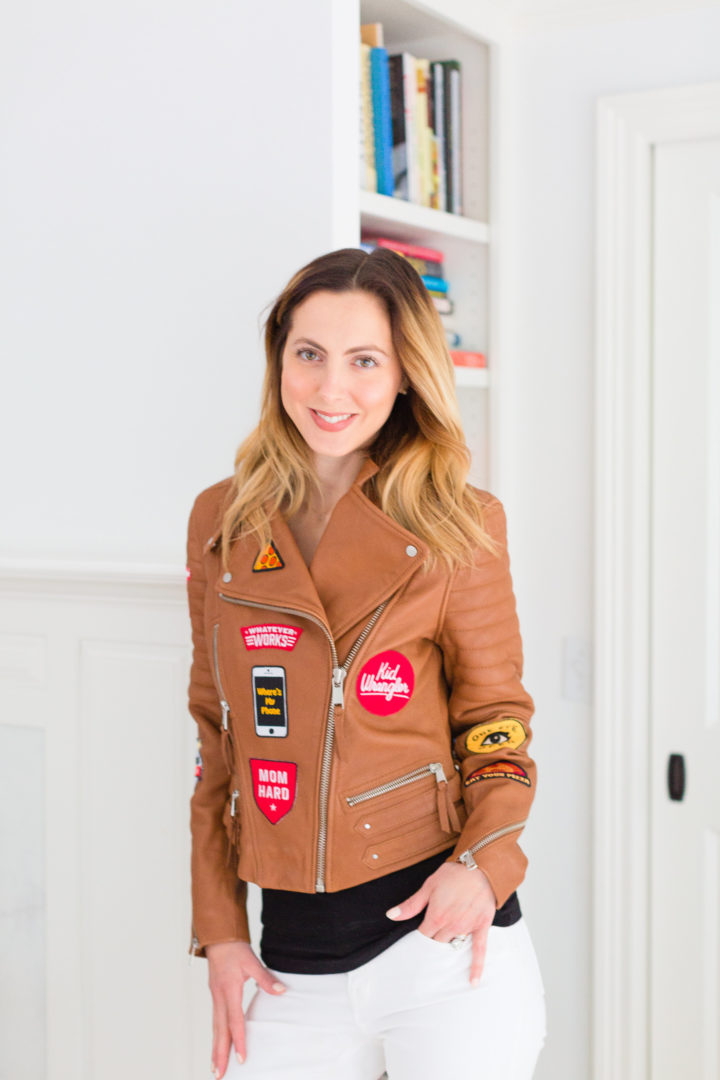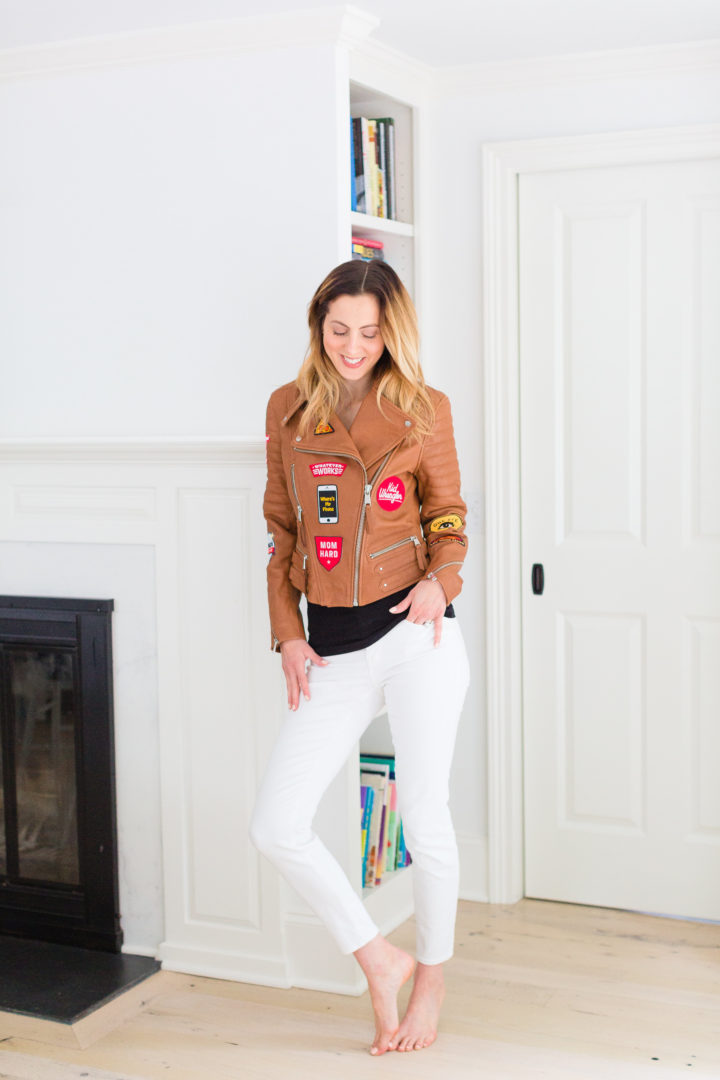 Aaaand I realized that after looking at groceries online for thirty minutes at 6am, I hadn't actually gone to the grocery store and bought any.  FAIL FAIL FAIL.  I felt like the biggest idiot alive for about 37 seconds…and then I remembered I had PIZZA IN THE FREEZER!!!!! YASSSS, Mother Queen! I sashayed over to that freezer like I was planning Pizza Night the whole time, and popped that pizza in the oven.  Twenty minutes later we had dinner on the table, and my kids were happy as little pizza-filled clams.  We love Red Baron Pizza! The kids love their Classic Crust 4 Cheese Pizza and the Pepperoni, too.  Kyle's fave is the Thin & Crispy Supreme! I love that all their flavors are crowd pleasers.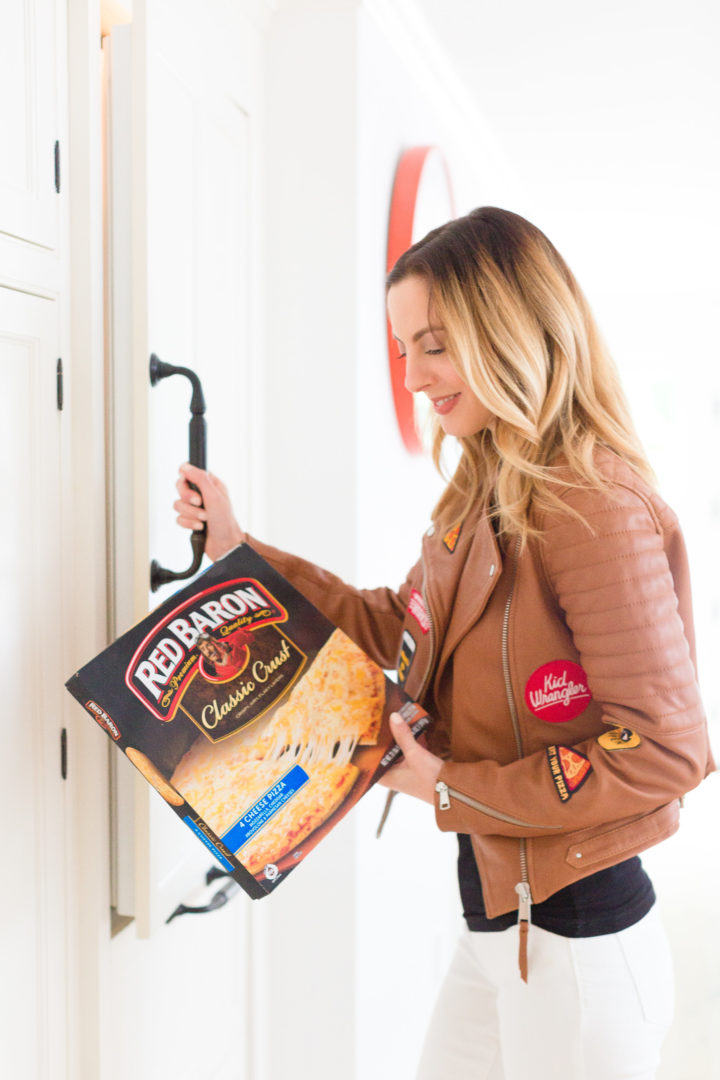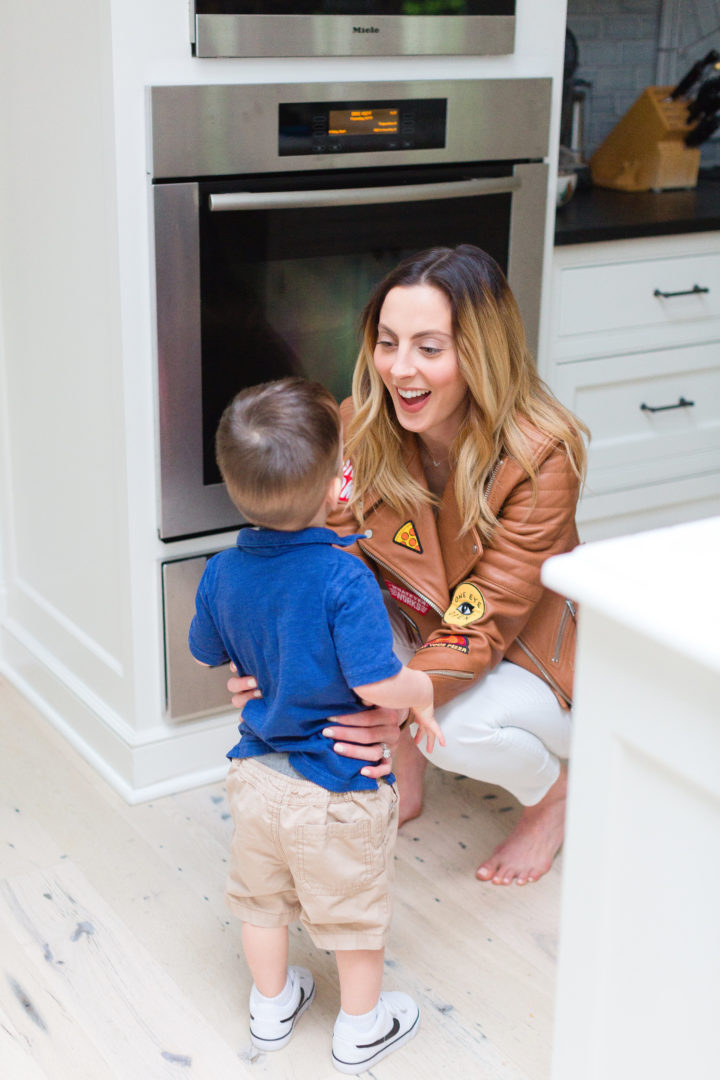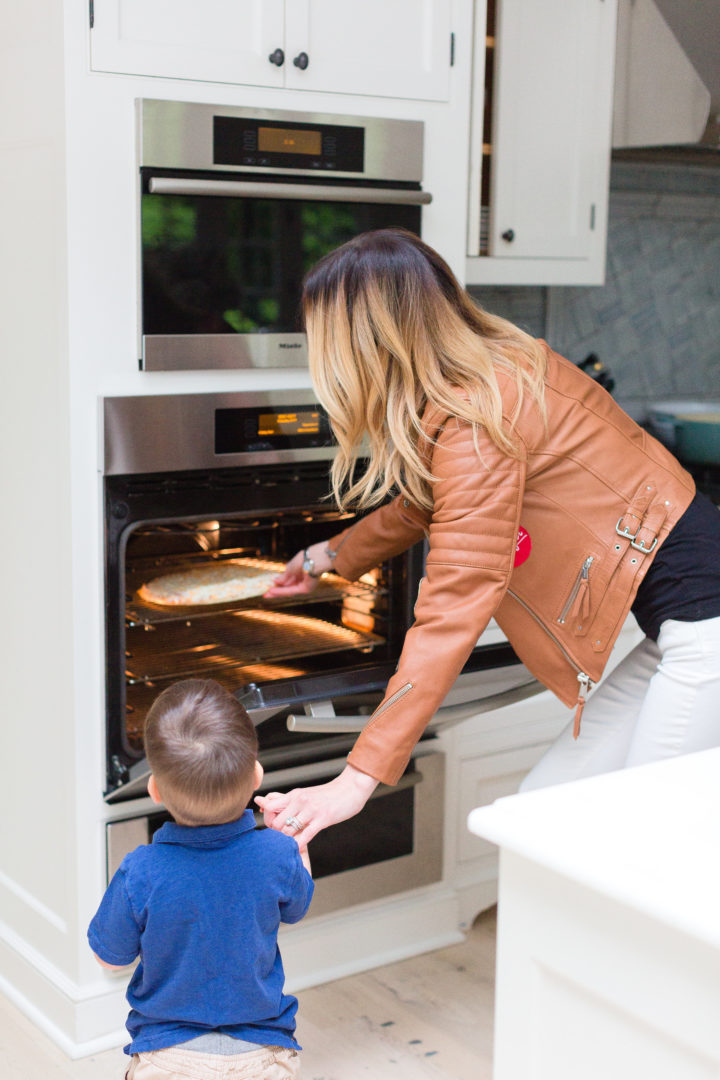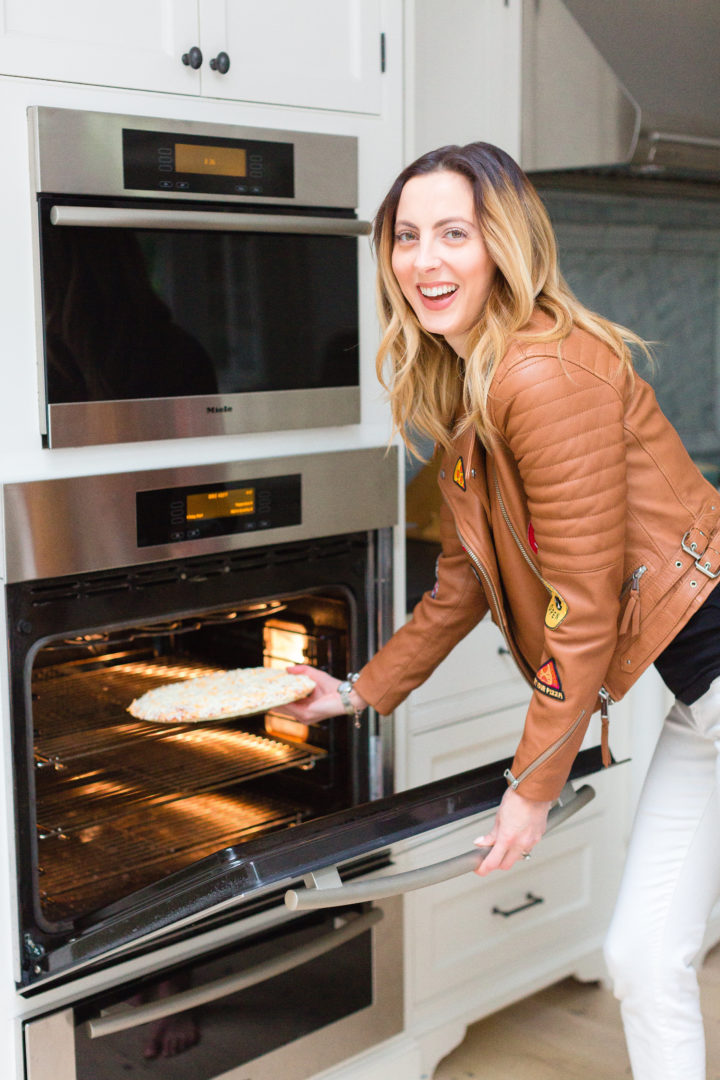 So welcome to my Mom Hack: Pizza Night! It's the greatest reward for a crazy day, it is a kid-approved evening for sure, and adds a little bit of routine to hectic family life.  Especially around those times of year when you need a little more support.  Whenever we have Pizza Night, I like to cut our Red Baron pizza in to squares instead of triangles.  My kids do this weird thing with triangle shaped pizza where they eat the point off, and then want a different slice once the point is gone.  So bizarre. Ha! Do anyone else's kids do that? Once I started cutting it in squares, they started eating the entire slice.  I serve broccoli on the side for a little bit of green.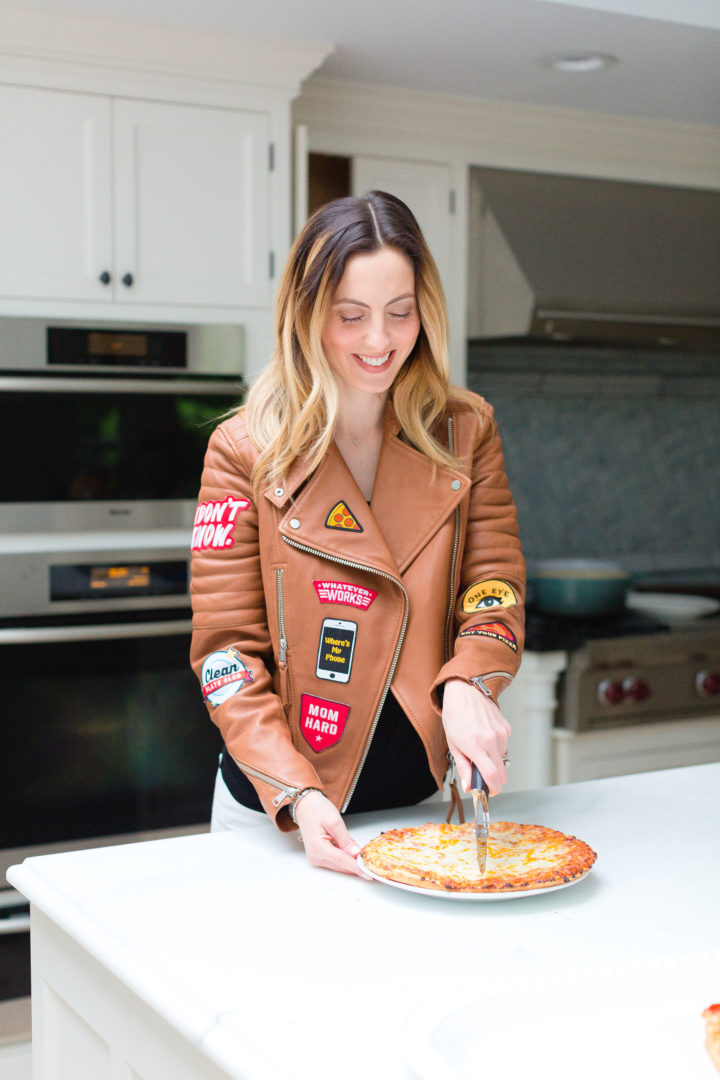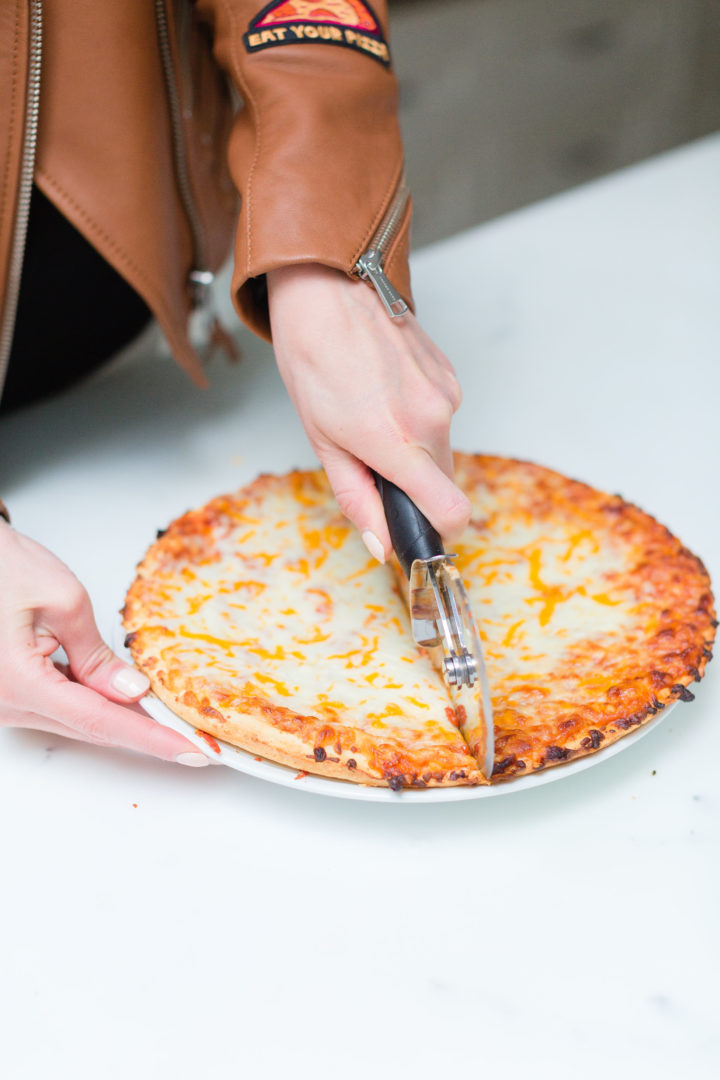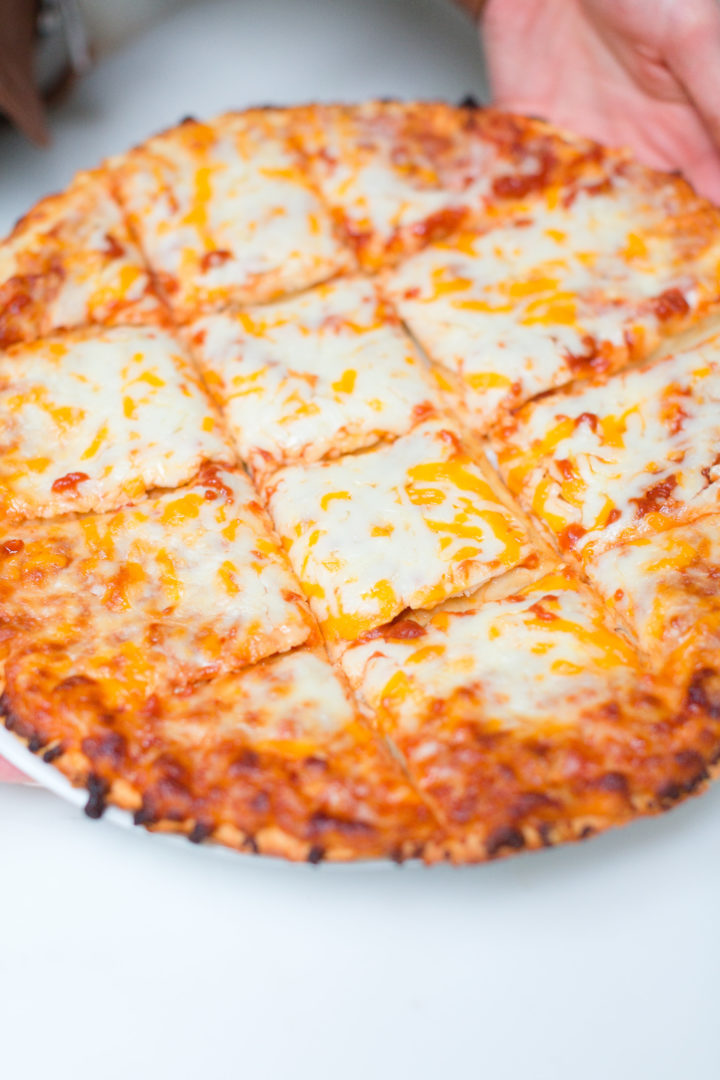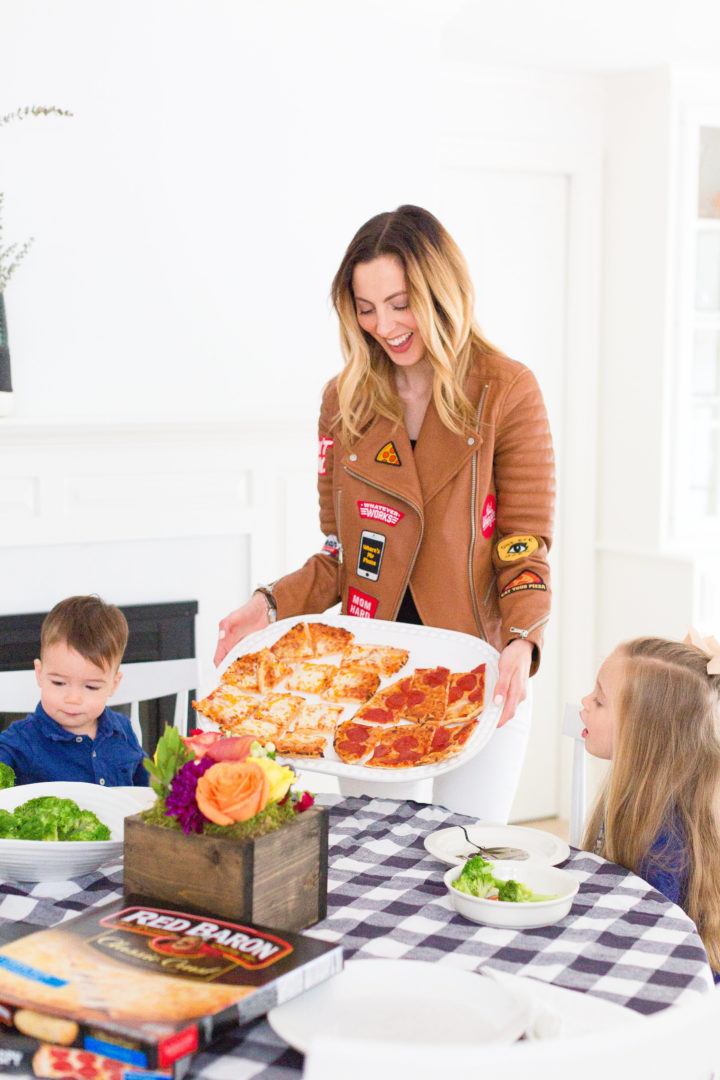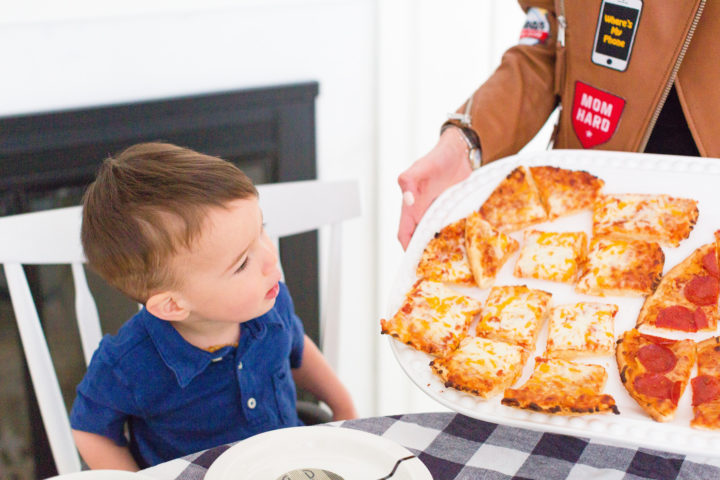 I even have this very cool leather jacket courtesy of Red Baron with the cutest, mom-supportive patches.  It reminds me that being a modern, loving, and BUSY Mama is just fine– and that it's ok to find the humor in getting by.  I love the "Clean Plate Club" patch, the "I Don't Know" patch, and of course the pizza patches.  So fun!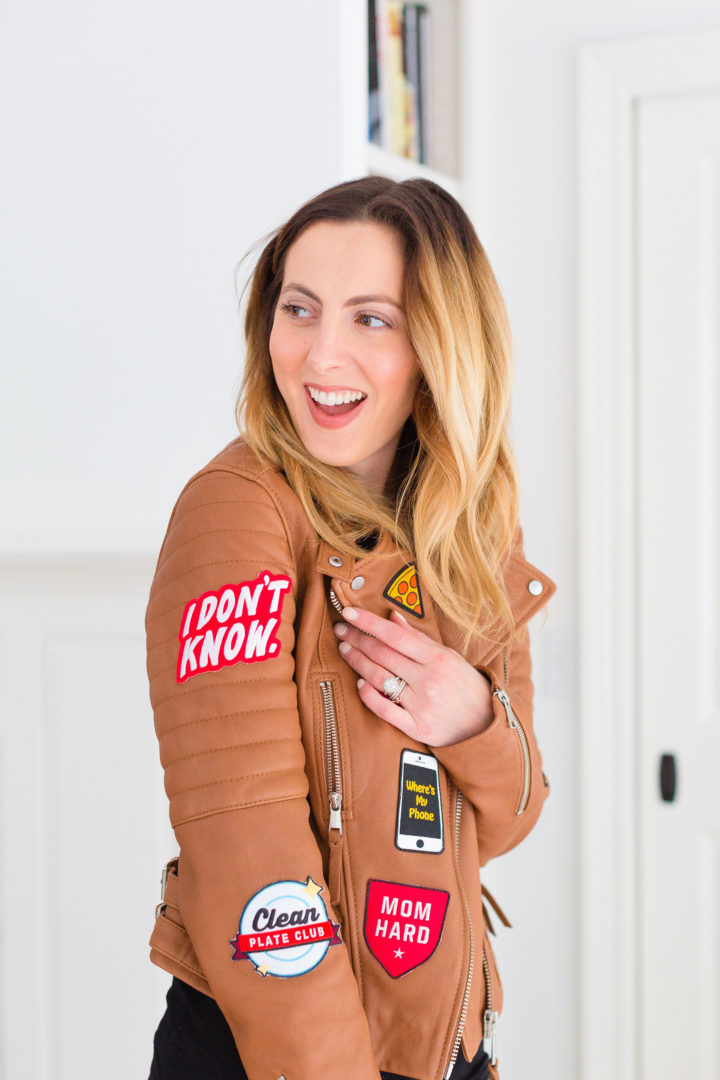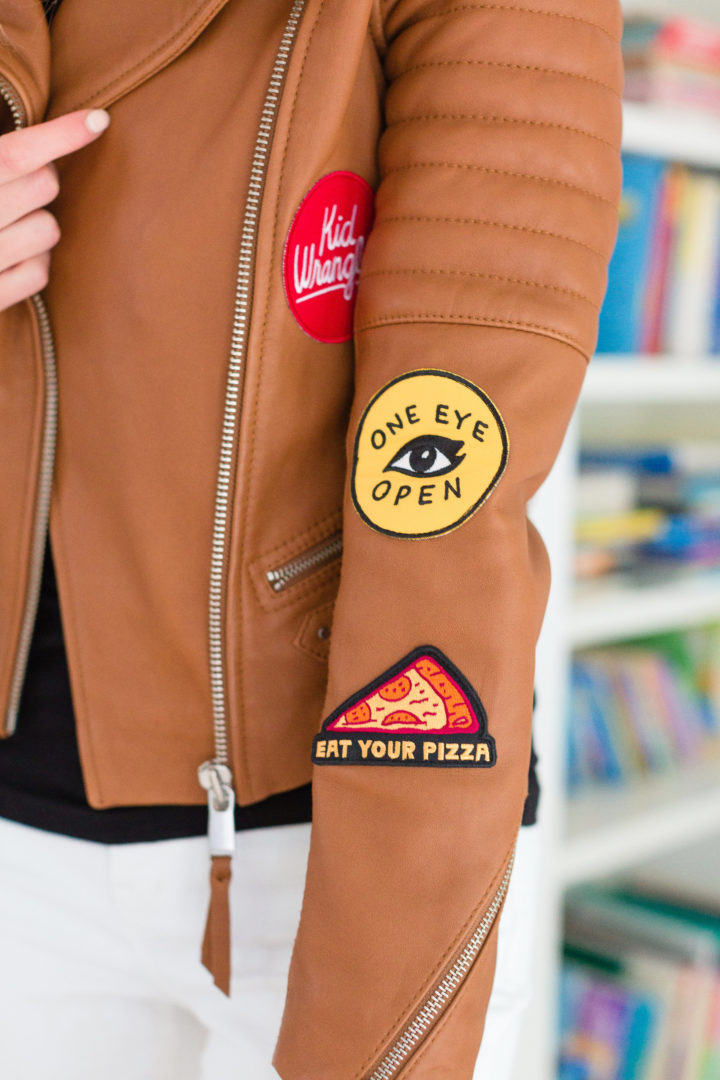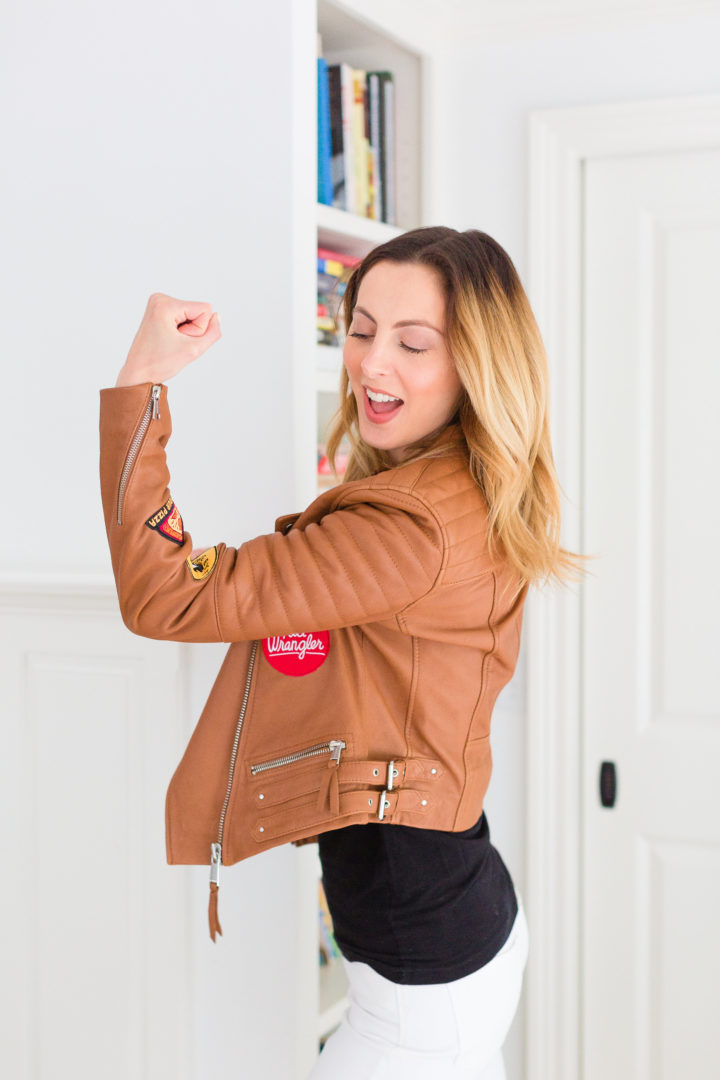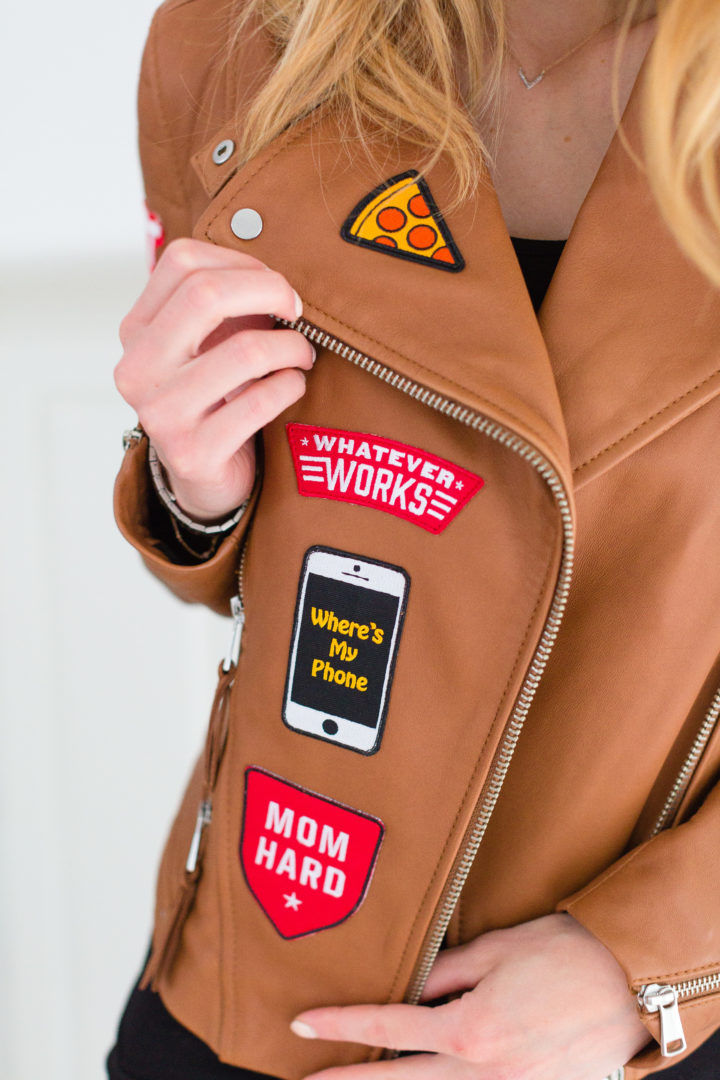 I wanted to share a really great way that Red Baron Pizza is helping Moms:  Today, June 19th, Red Baron is offering 5,000 Moms free groceries and delivery! To participate in the offer, visit Red Baron on Facebook and share your favorite parenting war story to qualify for $25 in groceries on Instacart.com. To qualify for free grocery delivery, click on the "Free Delivery" button on Instacart.com, add $5 of Red Baron pizza to your cart and finish the shopping process. I know that as Moms we all need a helping hand every now and then, even if it's just to share in a laugh about the chaos.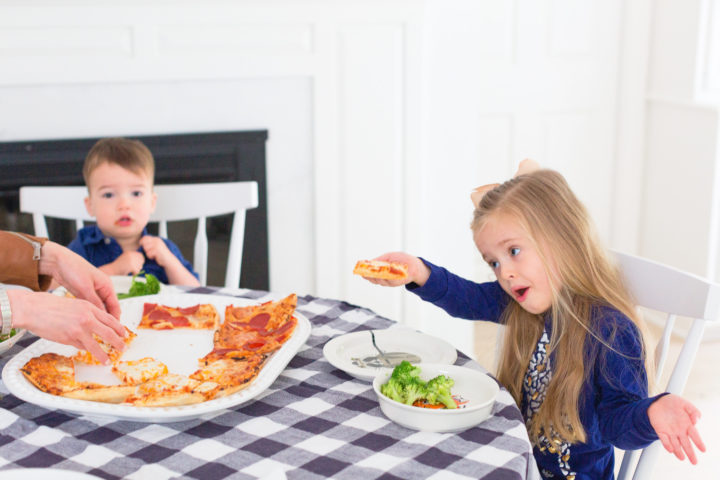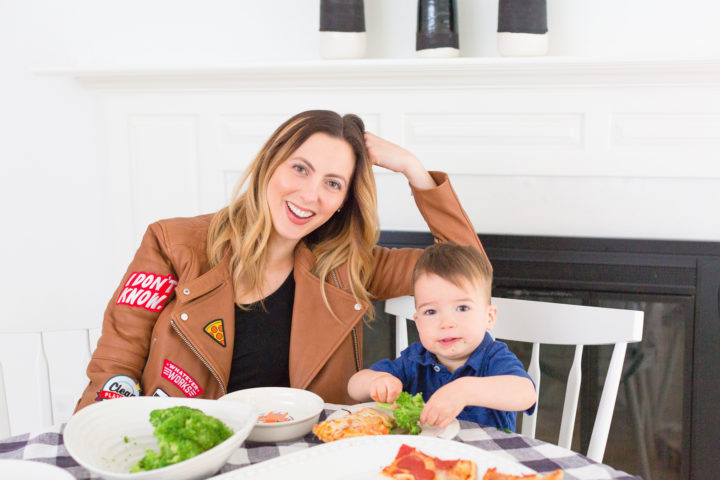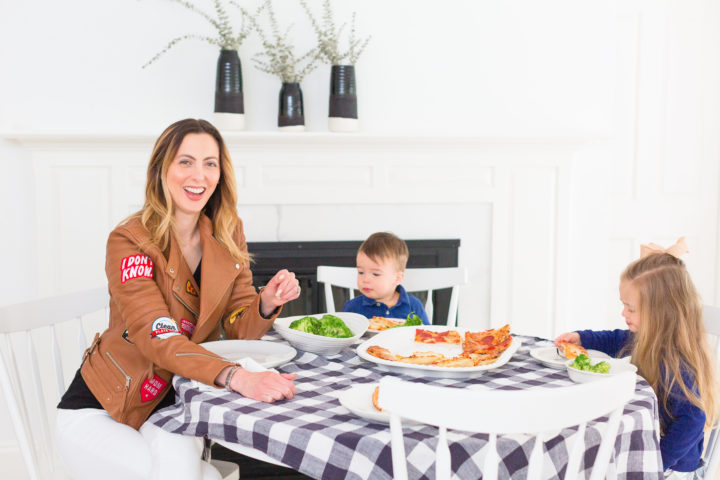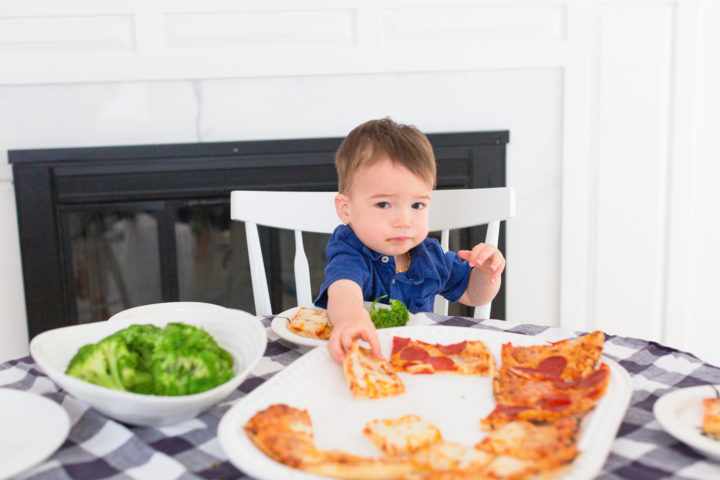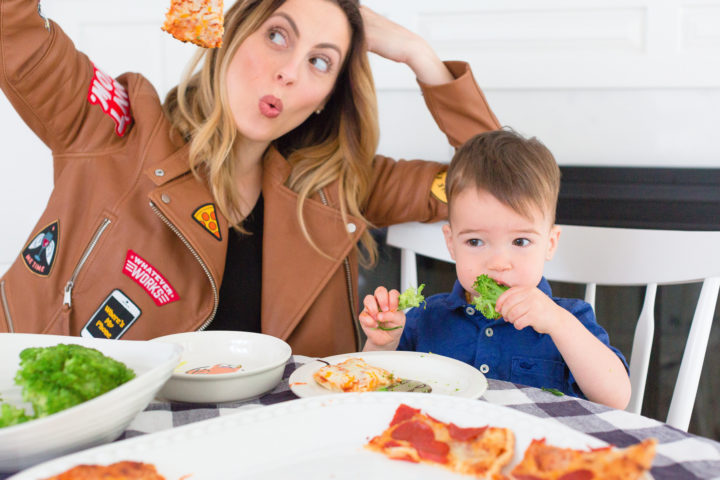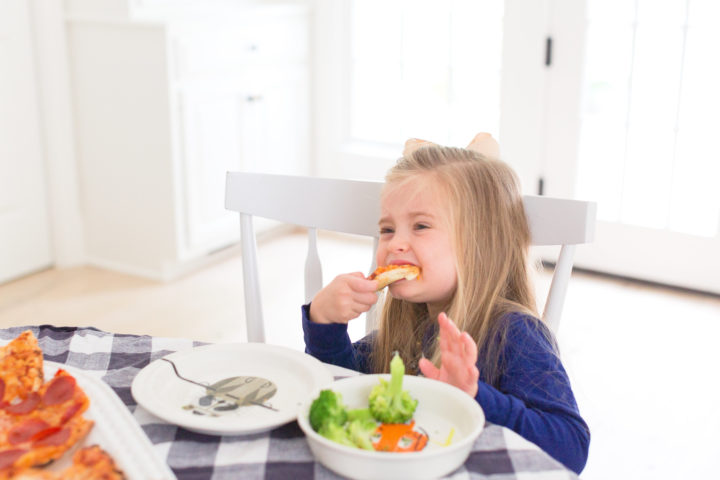 Definitely share your parenting war story on Red Baron's Facebook, but share it here too! I would love to hear it.  Heaven knows I have more than a few of my own. Ha!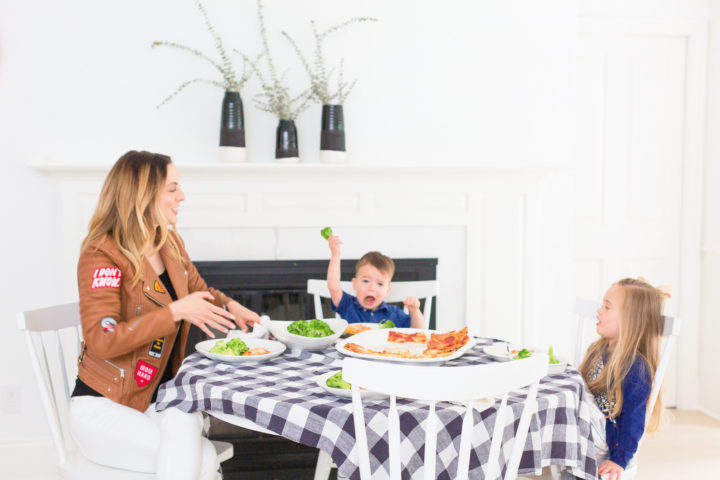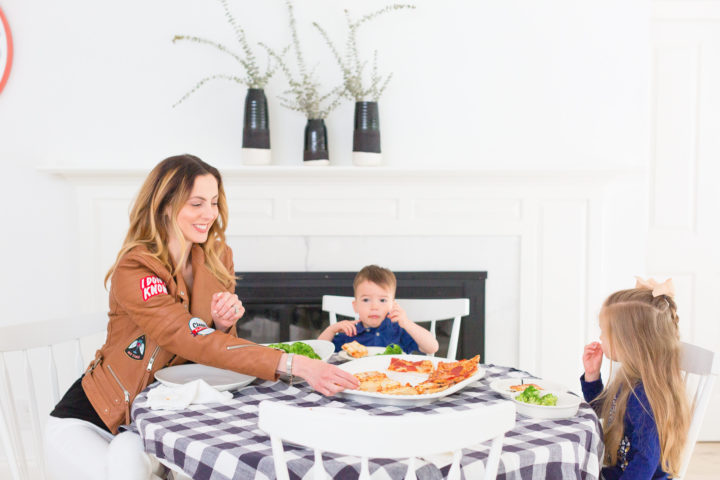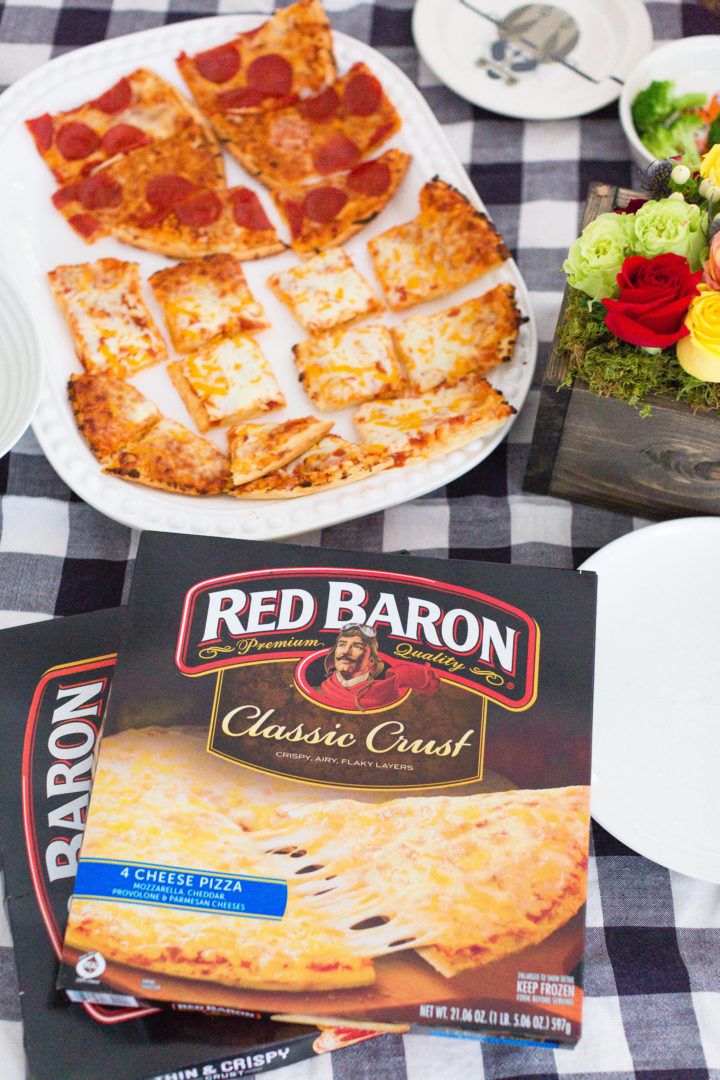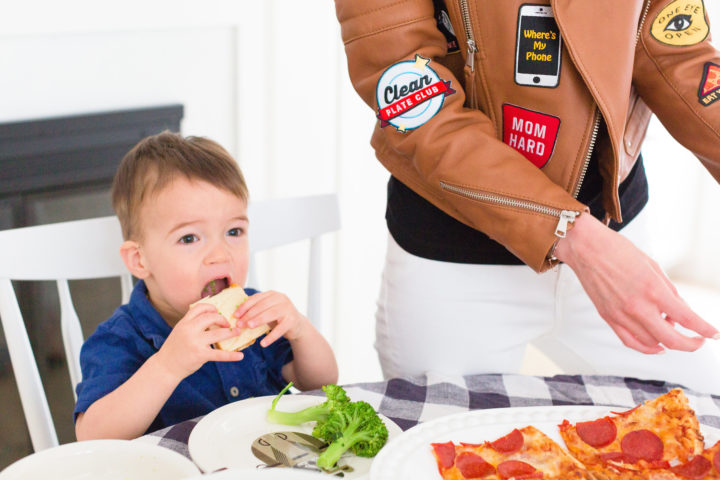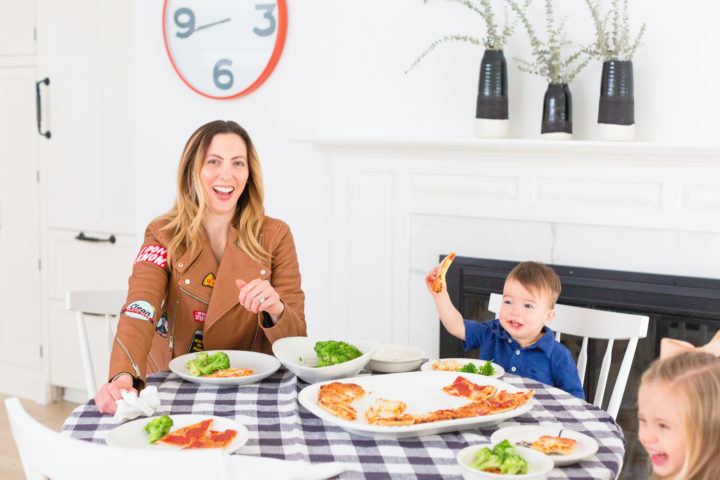 Photographs by Julia Dags.