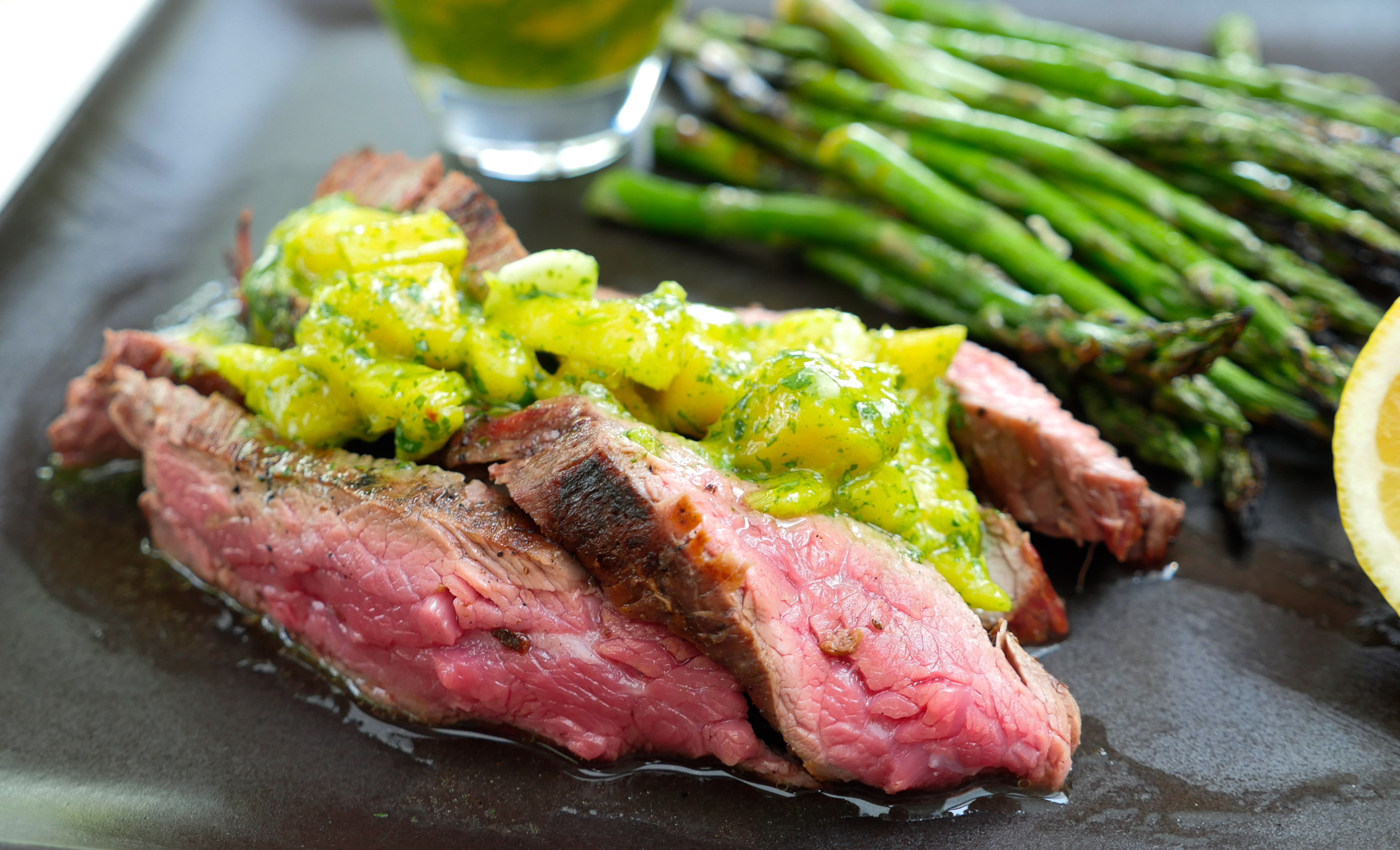 Happy Memorial Day! I hope you all are firing up your grills…or attending a fabulous party with a fired up grill! In honor of this outdoor partay kinda day, I'm sharing one of my favorite, delicious and simple recipes you can make on the grill with minimal prep time.  A recipe with minimal prep time means way more hang time for you! Love that.  This one is a real crowd-pleaser.  I just love using skirt steak because it's a really inexpensive cut of meat that can be dressed up in all different ways if you're feeding friends and family (or a small army).  Serve this Skirt Steak alongside grilled asparagus and potato salad (my personal fave), or even on top of a salad if you want to be extra virtuous!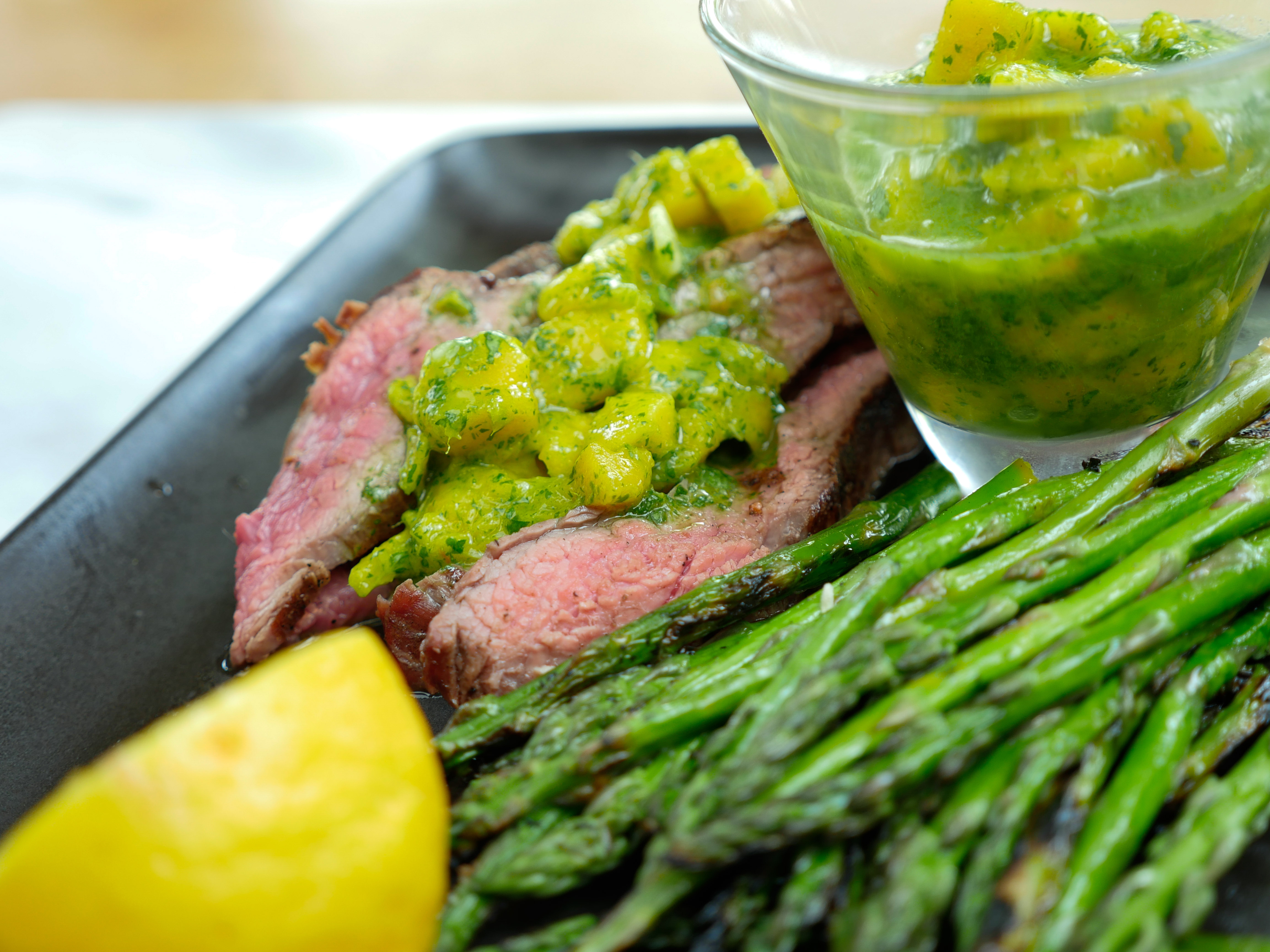 INGREDIENTS (serves 2-4)
2 lbs Skirt Steak
kosher salt
black pepper
1 Mango, diced
1/2 cup flat leaf Parsley, stems removed, tightly packed
1/4 cup Vegetable Oil
1/4 cup White Vinegar
2 cloves Garlic, diced
Set your grill to medium high.  As it heats, take out your skirt steak, rub with a bit of oil and season generously on both sides with salt and pepper.  Allow it to rest on a plate until it comes to room temperature, approximately 10-15 minutes.  (This is an important step, as it makes the meat more tender and juicy!) While the steak is resting, prep your Mango Chimichurri Sauce!  Place the Parsley, Vegetable Oil, Vinegar, and Garlic in a food processor or blender.   Pulse 10-20 times or until well blended.  Add a pinch of salt and a pinch of pepper.  If you need more liquid, add more oil, 1 tablespoon at a time.  Pour this mixture in to a bowl, and add the mango, stirring until combined.  Cover and place in the fridge.  Now, grill your steak! If your skirt steak is very thin, remember that it won't take long to cook, maybe even 2 minutes on each side for medium.  If a bit thicker, cook around 4 minutes each side, or until desired doneness is achieved.  Let the steak rest for a few minutes on a cutting board, and then take a very sharp knife and slice in strips very thinly AGAINST THE GRAIN.  The thinner the slices of steak, the more tender and easy to eat it will be! Spoon some Mango Chimichurri sauce on to each serving, and enjoy!