The following content may contain affiliate links. When you click and shop the links, we receive a commission.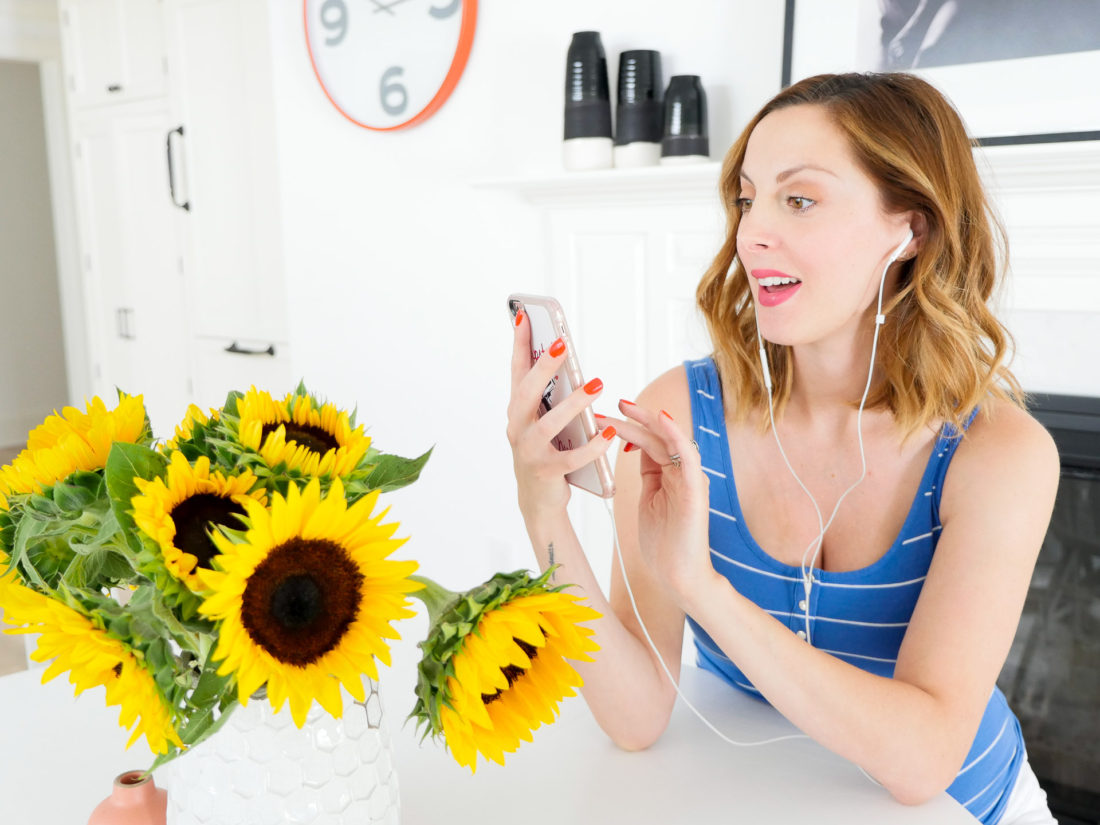 The end of Summer, and this flurry of Back-To-School activity, has me reminiscing about my own school days. It feels like long ago, but I still remember that time so well– the end of August rounding the corner at a feverish clip. September heralded trips to the store to get new school supplies, a survey of the Summer reading list, the planning of the "First Day Of School Outfit", and of course the scoping out of new or returning students in the classes. The smells of the school hallways, fresh paper, industrial disinfectant– newness in all its forms. It was always such an exciting time– the year of possibility spread out in front of you.
I loved school growing up. I've always been total Bookworm, and school really fueled that fire in me. For as long as I've been able to read, I've absolutely loved curling up with a great book– my idea of a real vacation is still having hours of uninterrupted recreational reading time! I was a little bit of a Dreamer and an Observer as a child, and the worlds and characters that I was able to access through books wildly fueled my imagination and still inspire me today. It's incredible how our environments as readers lend so much to how we experience a book's story– how we envision its characters, and how we related to its messages. Connecting with a book can be as much about where you are in life as it is about the story itself! Some of my favorites when I was a young kid were To Kill A Mockingbird, Bridge To Terabithia, Matilda, Great Expectations, Harriet The Spy, and the Boxcar Kids series. Sense an "adventurous spirit" theme?? Ha!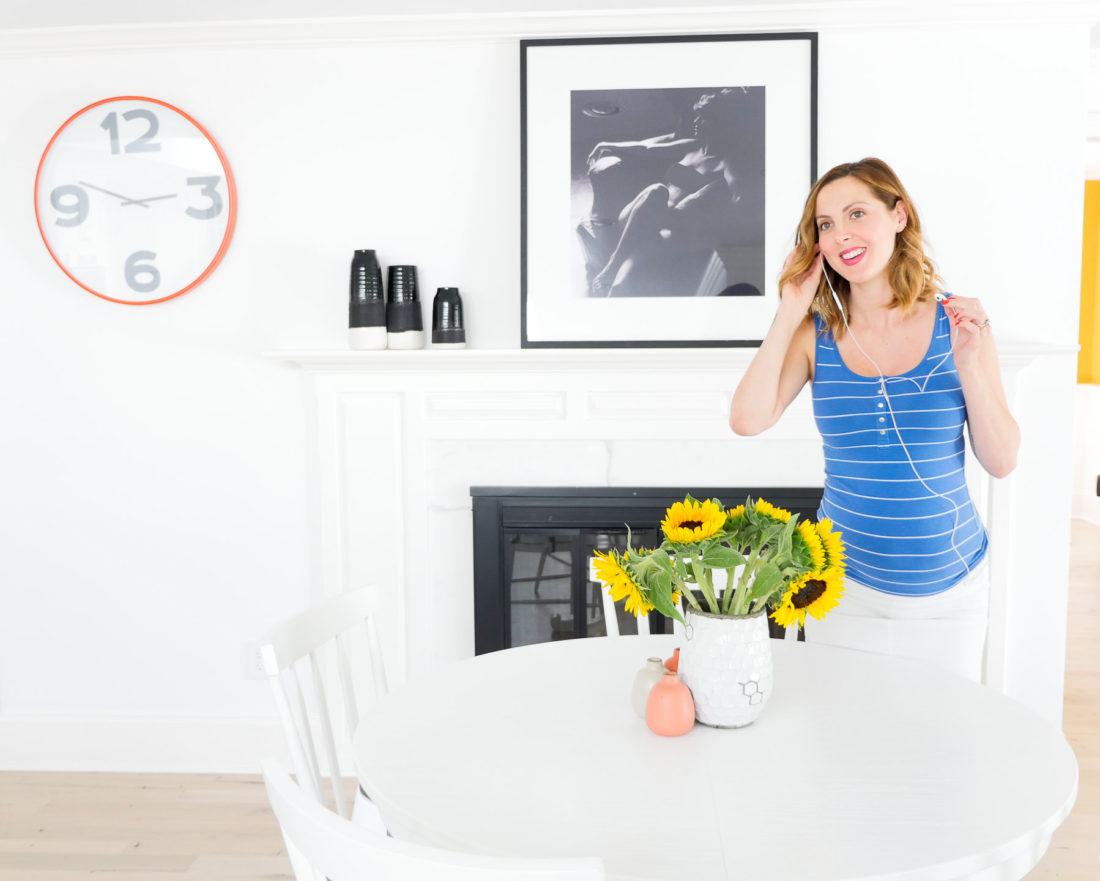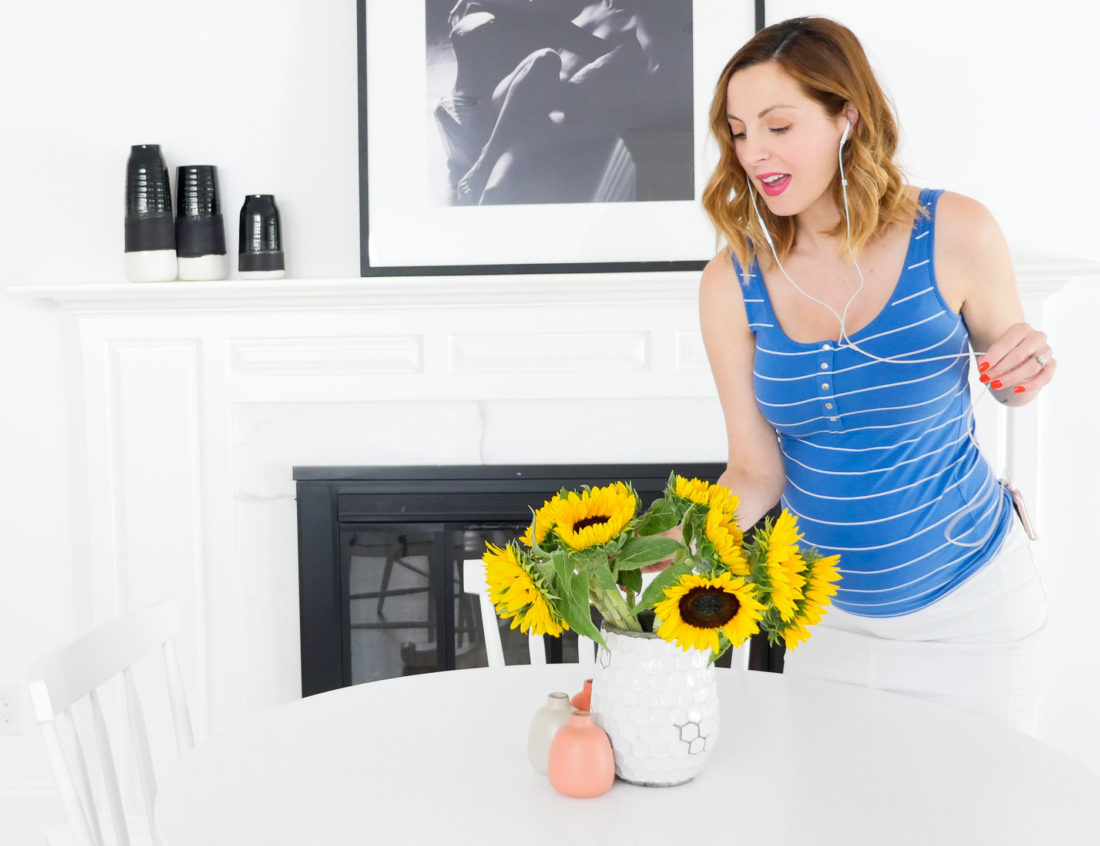 I continued to be a voracious reader through college and after as a young adult– but becoming a Mom has totally changed my reading habits. I enjoy reading books to Marlowe regularly, but I don't get to indulge in any stories that are specifically for me. Unfortunately, between parenting, working, and being a wife and friend, my "Me Time" has seriously dwindled– and my book reading has gone out the window. I just don't have that alone time anymore to curl up with a book, and I've been missing it terribly.
But guess what? I just found THE SOLUTION!!!
Audible is an awesome company– created by Amazon– that provides amazing quality Audiobooks to enjoy. You just download the App, and you can start listening to books you've been dying to read– or ones that you have been aching to rediscover. It's great for all ages, too! They have tons of Audiobooks for super little kids all the way up to brand new titles that everybody seems to be talking about around the water cooler. The best part is that they are totally accessible for anyone and everyone!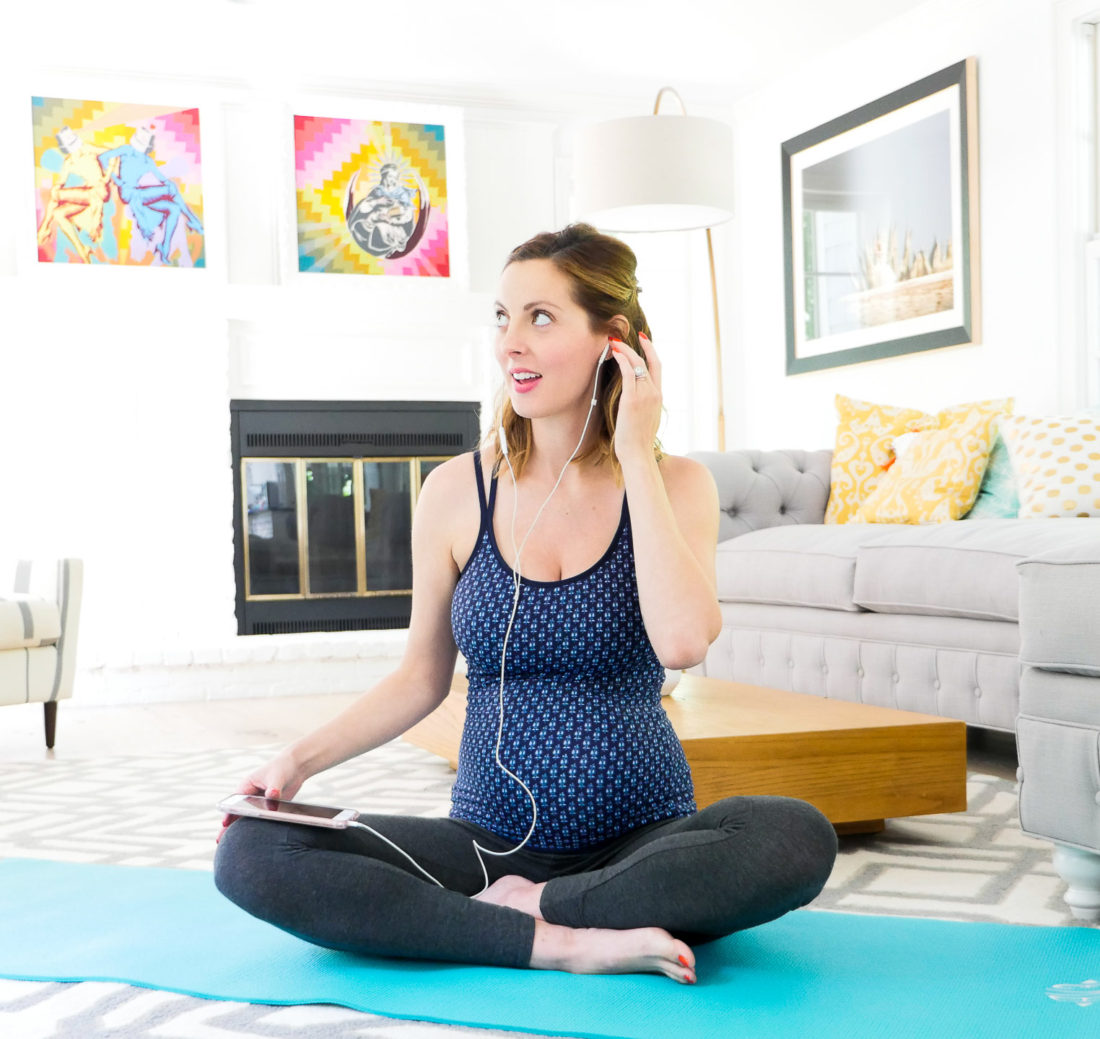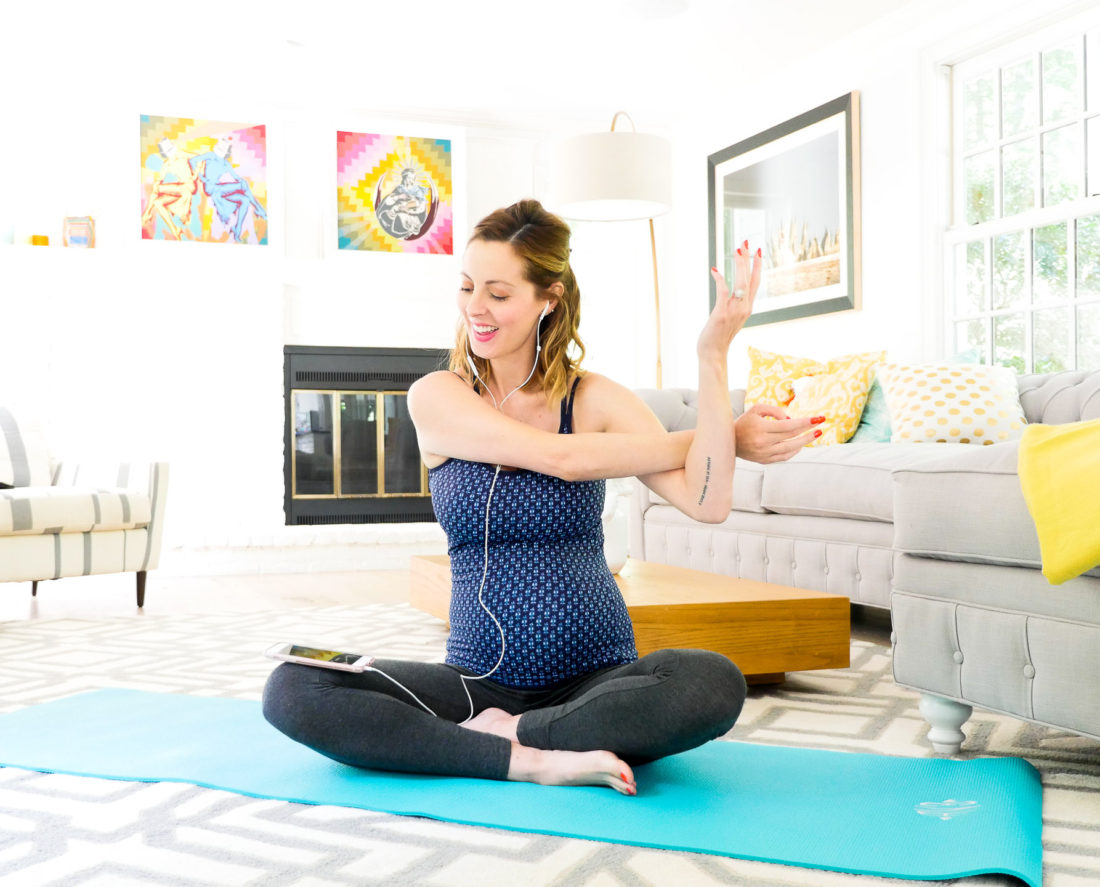 Audible Audiobooks allow me to multitask. They're great for busy Mamas (or busy anybody, really) and encourage me to do certain activities that are productive for me regardless. For example, working out, cleaning the house, organizing my garage, and running errands are all prime activities to do while listening to an amazing Audiobook. They make that time go by so much faster! Audiobooks are perfect for car rides with kids, too! Especially when you're caught in traffic and they start to melt down. As great as radio is these days, wouldn't we all prefer our kids to be listening to a stellar performance of one of our own childhood favorite stories than the latest from Nicki Minaj?
Audible is running a promotion right now where you get a month trial for free! I'm currently using mine, and dying over Amy Schumer's The Girl With The Lower Back Tattoo. It feels so good to be listening to something that all my friends are talking about– and to be getting a laugh in while I work out or straighten up the house. I even downloaded this Dr. Seuss series for Marlowe to listen to in the car. The stories are read by some of my own favorite actors– Dustin Hoffman, John Cleese, John Lithgow, and Billy Crystal! That's a lucky toddler, right there. I can't even compete anymore– ha!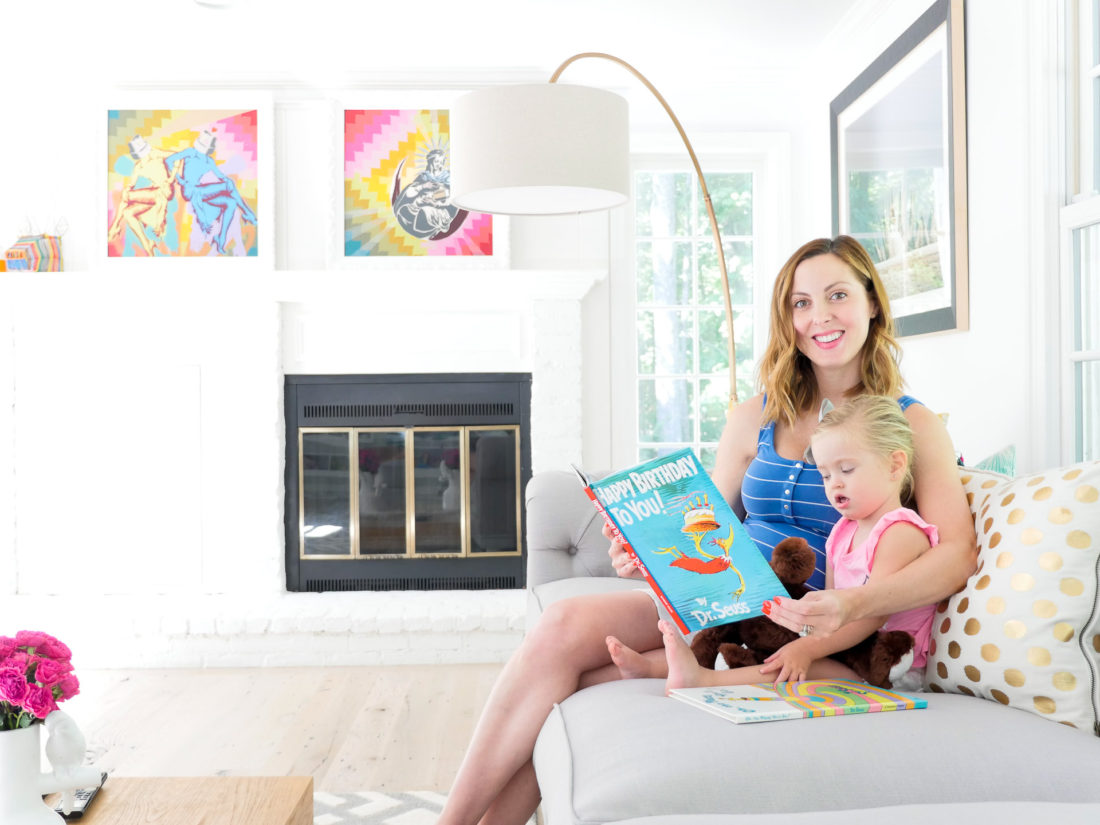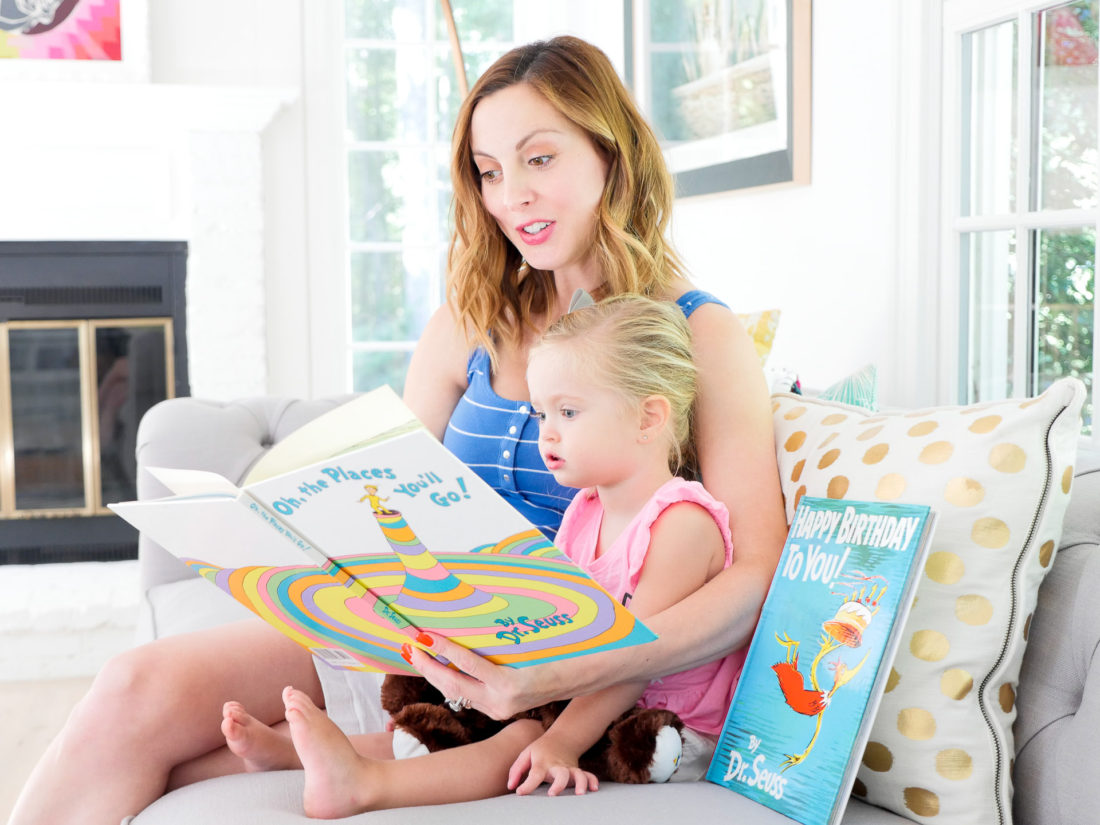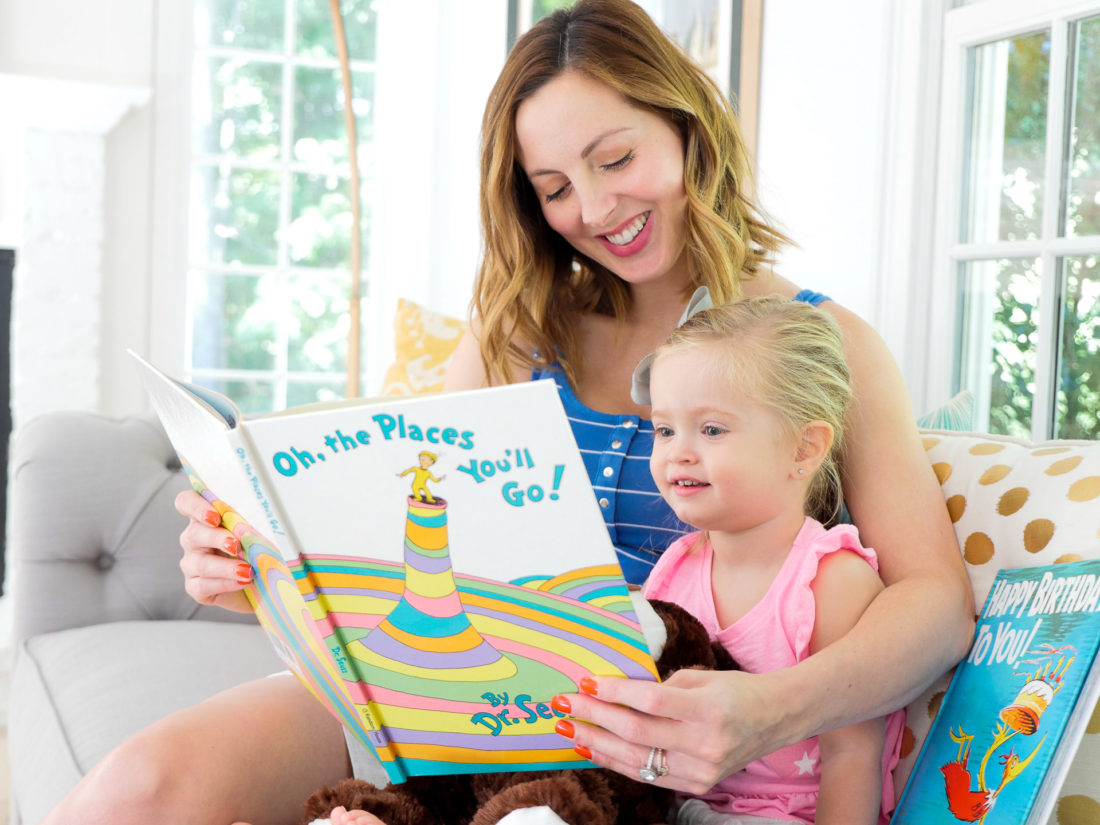 I'm totally new to Audiobooks, but seriously kicking myself that I didn't think of this sooner. I can't wait to download some fresh books to listen to while I'm up nursing and soothing Baby Boy Martino this Fall and Winter!
I hope you love these Audible Audiobooks as much as I do! Let me know what you listen to in your free trial month and if you have any Audiobooks to recommend for my sleepless nights ahead!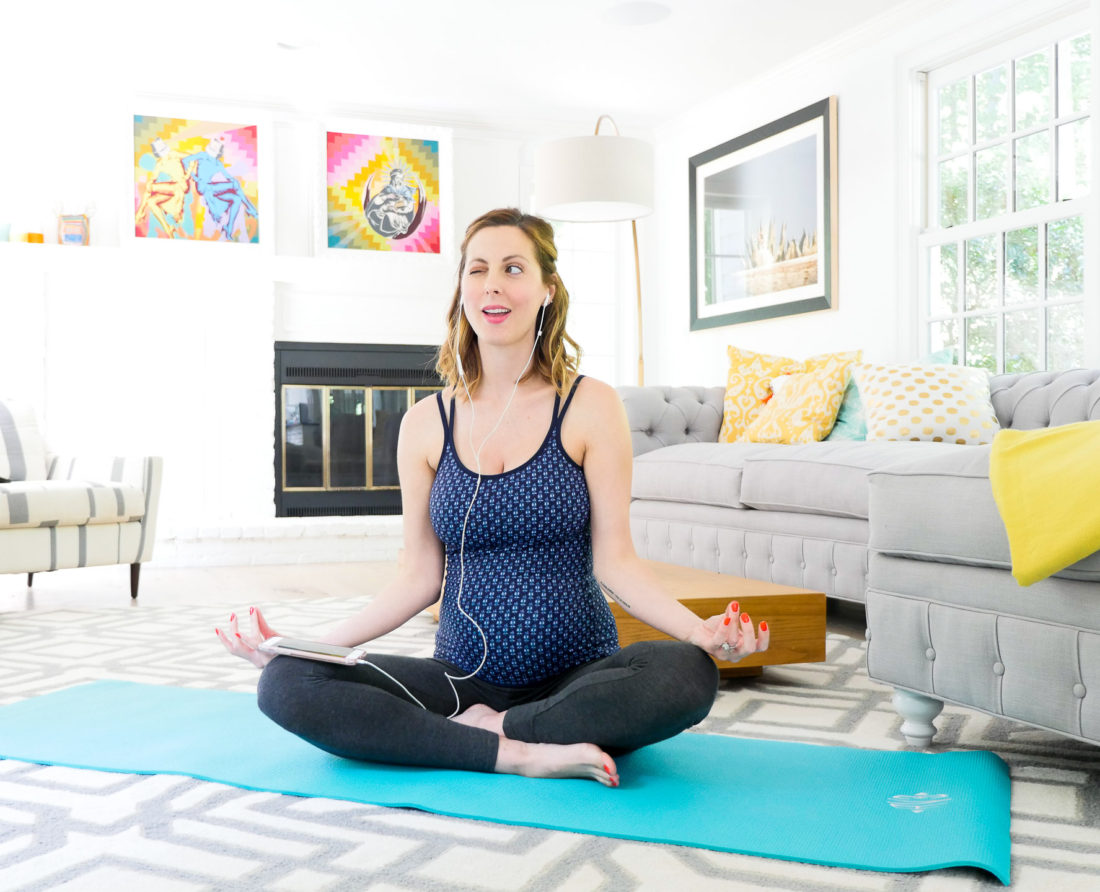 **Many thanks to Audible for sponsoring this post! As always, the thoughts and opinions expressed above are entirely my own.
Save