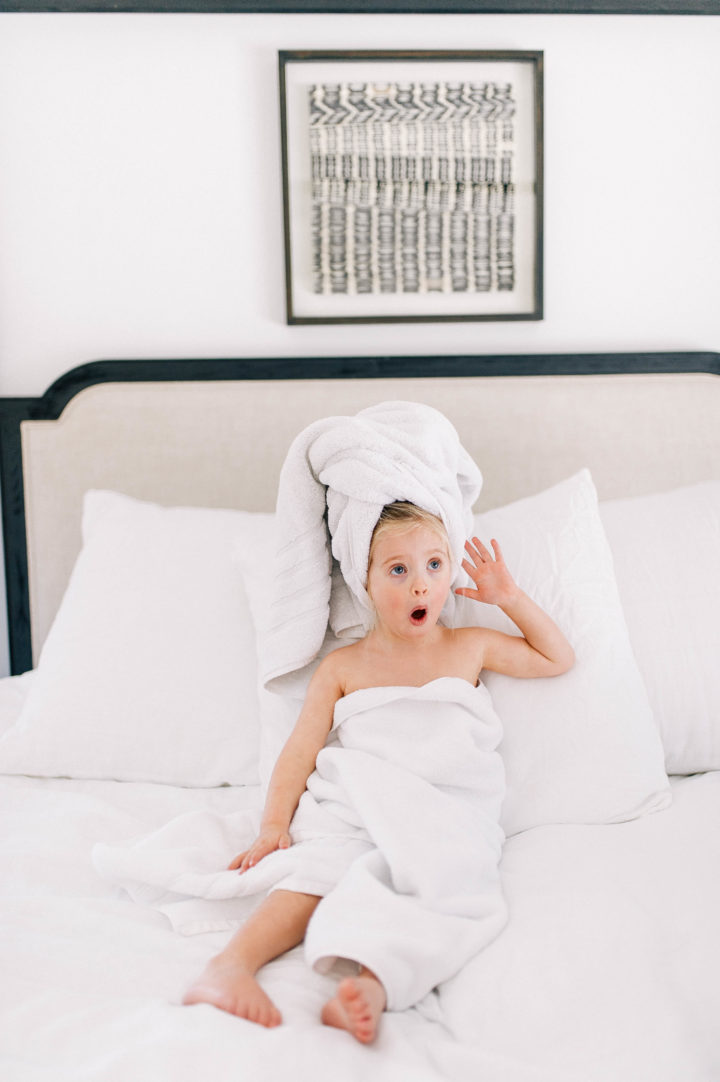 People think cute photos of kids are all fun and games…until they try to take some themselves…and then they're all like "WUTTTT.  Why is this so HARD!"  Yeah.  I feel you.  And as somebody who takes tons of photos of my kids and with my kids for my job – it's been a real learning curve when it comes to capturing my kids and their cute personalities in a photo.  What's typical of little ones is that they are doing all of the sweet, funny things they always do…until the camera comes out.  And then all of a sudden your sweet babies have turned to monsters– or even worse, zombies.  Blank stare, anyone? Pics of kids just cheesing can be a little, well, cheesy– but I think we can all agree that what makes us the happiest is seeing the joy and life in our kids' faces that we enjoy every day immortalized forever in family pics.  We want them to look like their multidimensional selves, right? I've been doing this long enough that I have cultivated a few tricks up my sleeve for getting kids to be animated in photos, and today I thought I would share them with you! Consider this a fun little midweek pick-me-up.  LOL.
To demonstrate, I decided to do a little shoot with Lowie, post shower, not dressed up at all, and just sitting on my bed– so you can really get a sense of how you can hold a kid's attention without Mom or Dad jumping through hoops, juggling, and tossing candy at kids to get a good picture (candy isn't a bad trick though, actually, stay tuned for my thoughts on that)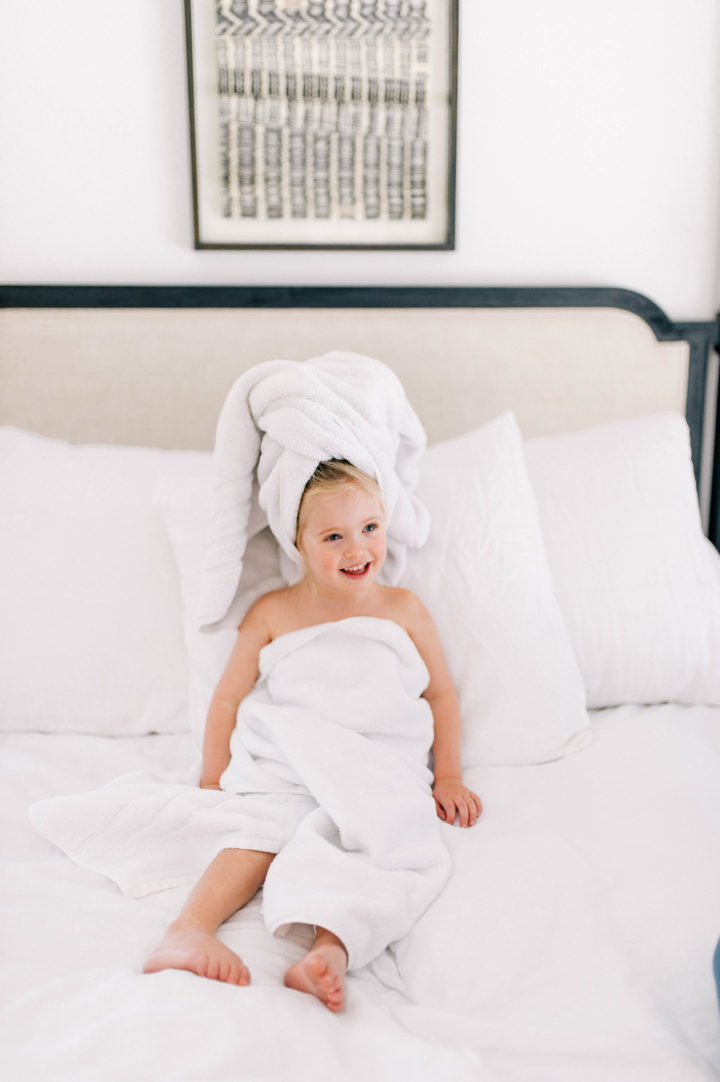 Tell A Story
One of my best tricks is to announce at the beginning of a shoot, "Guys, are you ready? I'm going to tell you a really cool story…" Instant eyes to Mommy.  Then I begin with Once Upon A Time, and add in whichever characters they're in to at the moment.  Right now it's a lot of stories about girls and boys who ride dragons and dinosaurs.  Make sure that there's a crazy exciting reveal around every turn: "And then the dragon swooped down to a field and saw a hundred bunnies made out of chocolate and ATE THEM ALL IN ONE HUGE GULP!" "The girl's name was HARLOWE! Whose name does that sound like?" Just anything to keep them interested in the story and super alert.  I like to add in a few funny bits too, to get some laughs: "They entered the deep, dark cave, and it was super scary.  In the darkest corner, they saw the bad monster– and his name was… JELLYBEAN UNDERPANTS!"  You get the drill.  Kids love surprises, and especially love weird names.  This will keep their attention as you or somebody else with a camera snaps away.
Mermaid In The Camera
An excellent trick I learned from a photographer I work with is to tell the kids that there's a Mermaid living inside the lens of the camera.  Ask if they can see her, what does her hair look like? Does she have legs or a tail? Can they see her best friend who is a crab? What do you think his name is?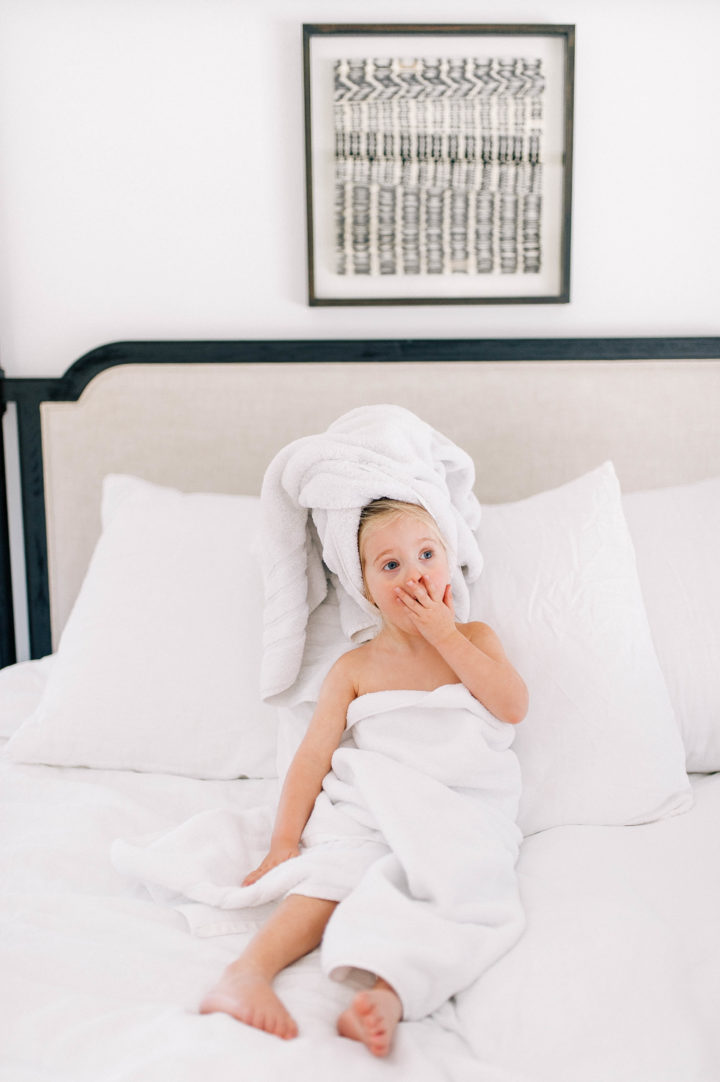 Knock Knock Jokes
Ask your kid to tell you a knock knock joke.  For some reason, kids LOVE telling knock knock jokes and frequently crack themselves up telling them.  Why? I have no idea, but snap away! Lol.
Animal Noises
This trick works great with smaller babies.  I go through my roster of all the different animal noises I can think of: Cat, Dog, Pig, Horse, Sheep, Goat, Dolphin, Bee, Snake, Bear, Dinosaur, Lion, Tiger, Bird.  Endless entertainment, and it keeps their eyes engaged and towards you.
Bizarre Nursery Rhymes
This one gets my kids laughing every time.  I start to sing a song or nursery rhyme that they know really well– for example "twinkle twinkle", "Row Row Your Boat", "The ABC's" and then I change the lyrics on them. 
"Row Row Row your Boat, gently down the CUPCAKE! Merrily Merrily Merrily Merrily, life IS WEARING JEANS." Or "A, B, C, D, E, F, PEANUT BUTTER! H, I J, K, SWIMMING POOL!" They crack up like crazy.  The more bizarre the better.  If it starts getting old, I pretend like I didn't mean to say the weird changes when they come out of my mouth, and clap my hands over my mouth like "oh my gosh!" And boy do they howl.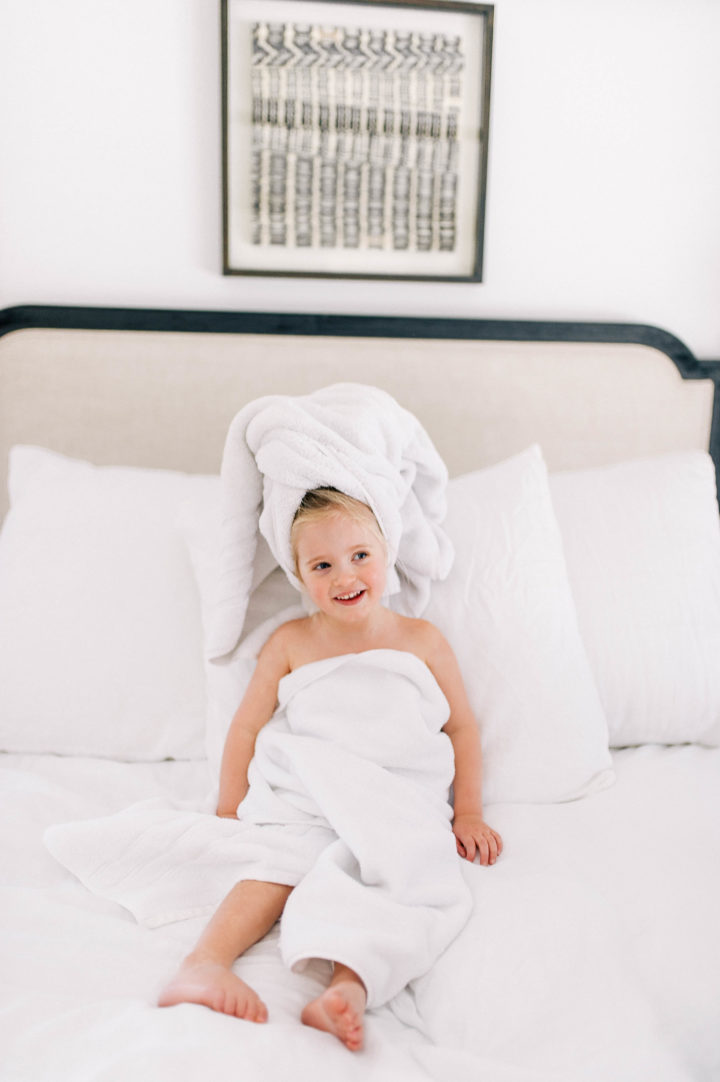 Acting Prompts
This is a great one to get different cute faces.  I'll ask for your standard "Show me your excited face!" Or "Show me your surprised face!" And then move in to "SHow me the face you make when you get a humongous pink cupcake for dessert!", "Show me the face you make when you see your presents from Santa on Christmas!" Or "Show me the face you make when you feel curious about what's inside a wrapped present"
Hide Behind The Camera
This is pretty self explanatory.  LOL.  Hide, pop your head out, and say "Boo!" Then snap away while they crack up. 
Say Cheese!
There are a few words besides "Cheese" that kids love saying (or yelling) and that make a cute face when photographed.  Remember that kids love being loud, and rarely get to– so you'll get an even better response if you say something like "Scream PIZZA as loud as you can!" Here are some words I love to use:  Pizza, Candy, Ice Cream, Jelly Bean, Cream Cheese, Elmo, Sprinkles, Peanuts, Doggy.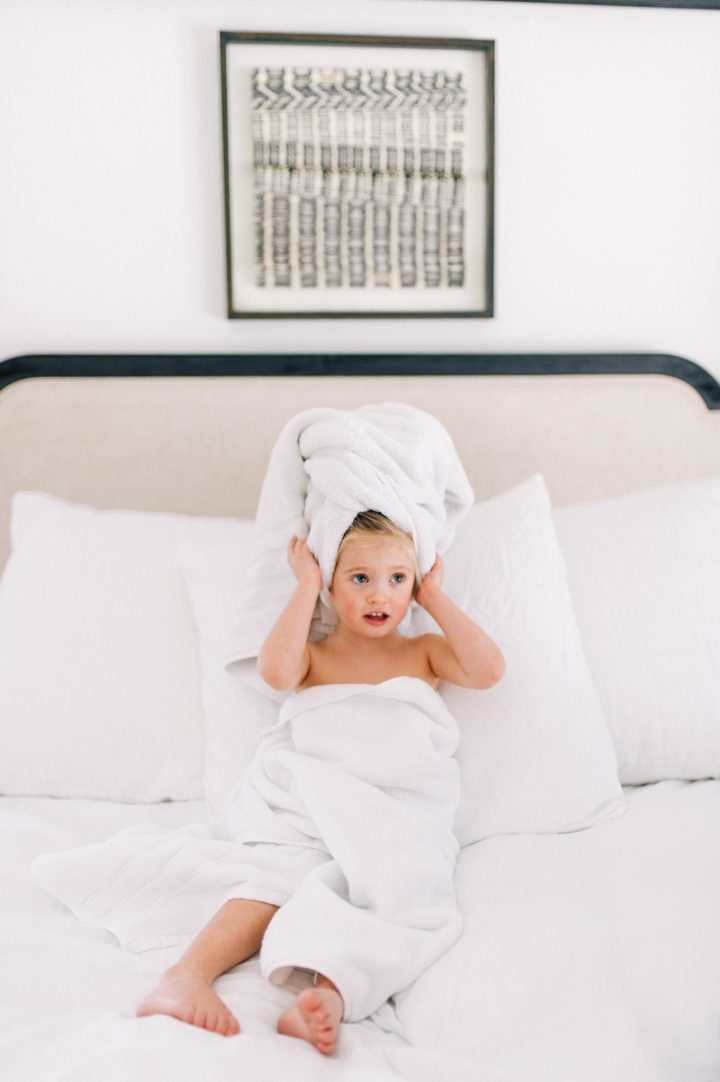 Candy
When all else fails, I promise candy.  But don't stop there, make the kids guess what kid of candy they'll get. (My go-to is two M&M's for each kid) What color do they think it will be? What will it taste like? Will they gobble it up, or make it last? This helps stave off the whines about wanting the candy RIGHT NOW.  At least usually.  And if they're not feeling it, they're not feeling it.  You tried your best– now snap lots of pics of those pouts and save them for the wedding slideshow thirty years from now. LOL.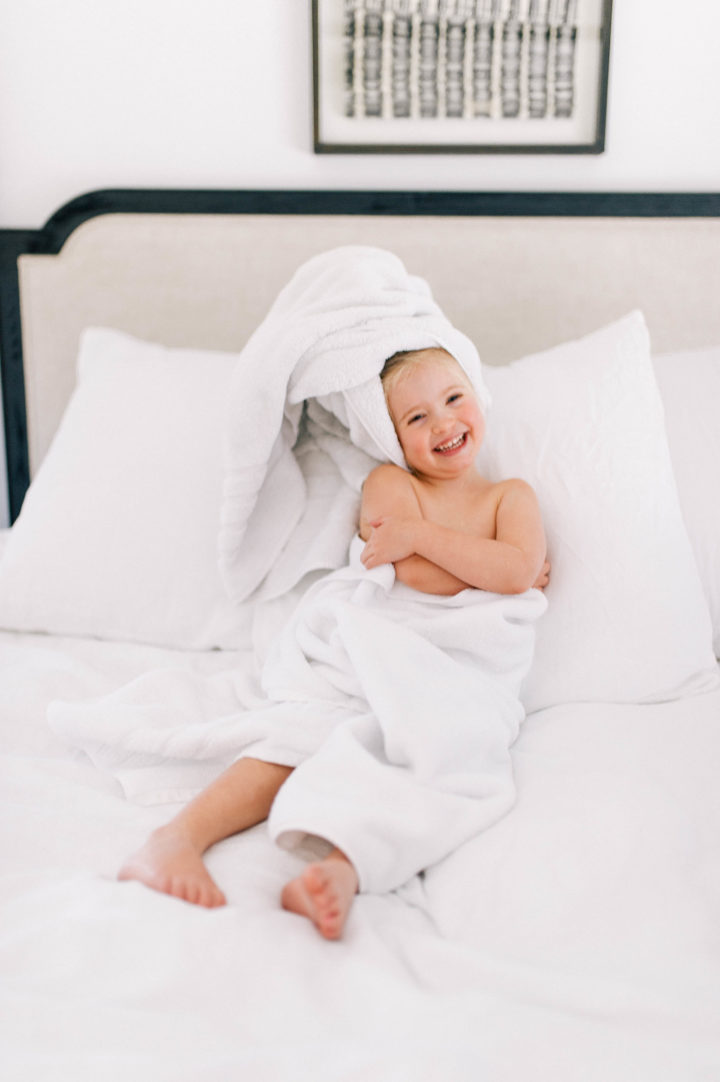 I hope these tricks add to your parenting arsenal, and help you get adorable picks of your own little cuties.  It's so nice to have memories of our kids with the sweet, animated faces that we recognize and love instead of little photo zombies.  Do you have any tried and true tricks for getting your kids to take good pics? Please share in the comments below!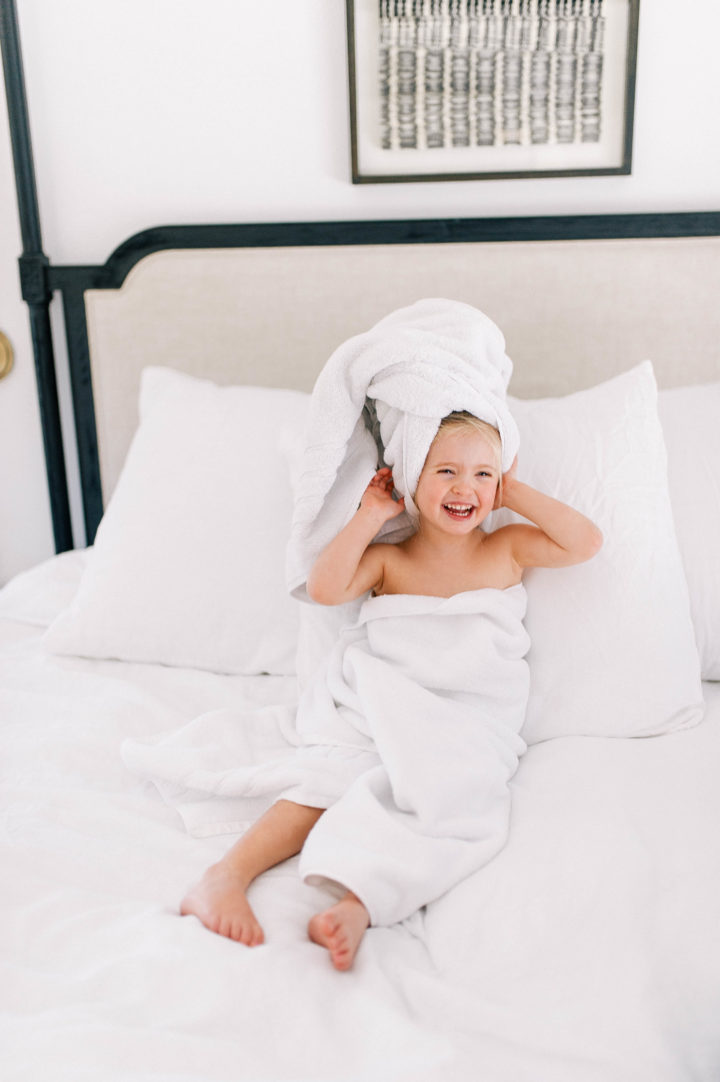 Photographs by Carter Fish