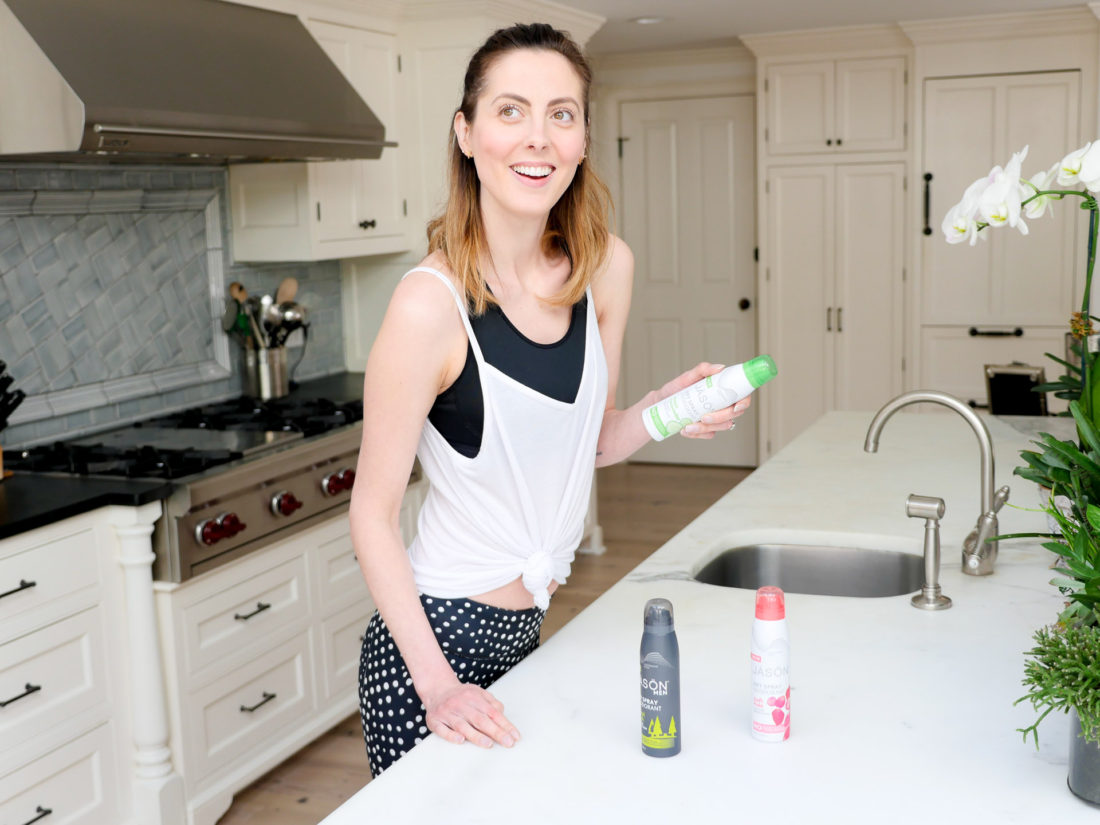 Spring has sprung! And I'm officially getting serious about staying fit and healthy.  I think we all can relate to that Winter time hibernation-mode, but the glorious weather is quickly approaching and I for one am excited to stretch my limbs and get moving! Until now I've been basically surviving on autopilot for the most part­, just getting used to our new routine with two kids, and work, and a husband…my own fitness routine has definitely slipped through the cracks.  It's always the first thing to go for me when things get hectic– and that's not a good thing!  I feel better when I'm moving, sweating, and toning my muscles.  I would venture to say that we all do.  I've just gotten back in to the groove with my exercise, and today I thought I would share some tips– as well as a new awesome product that I'm loving!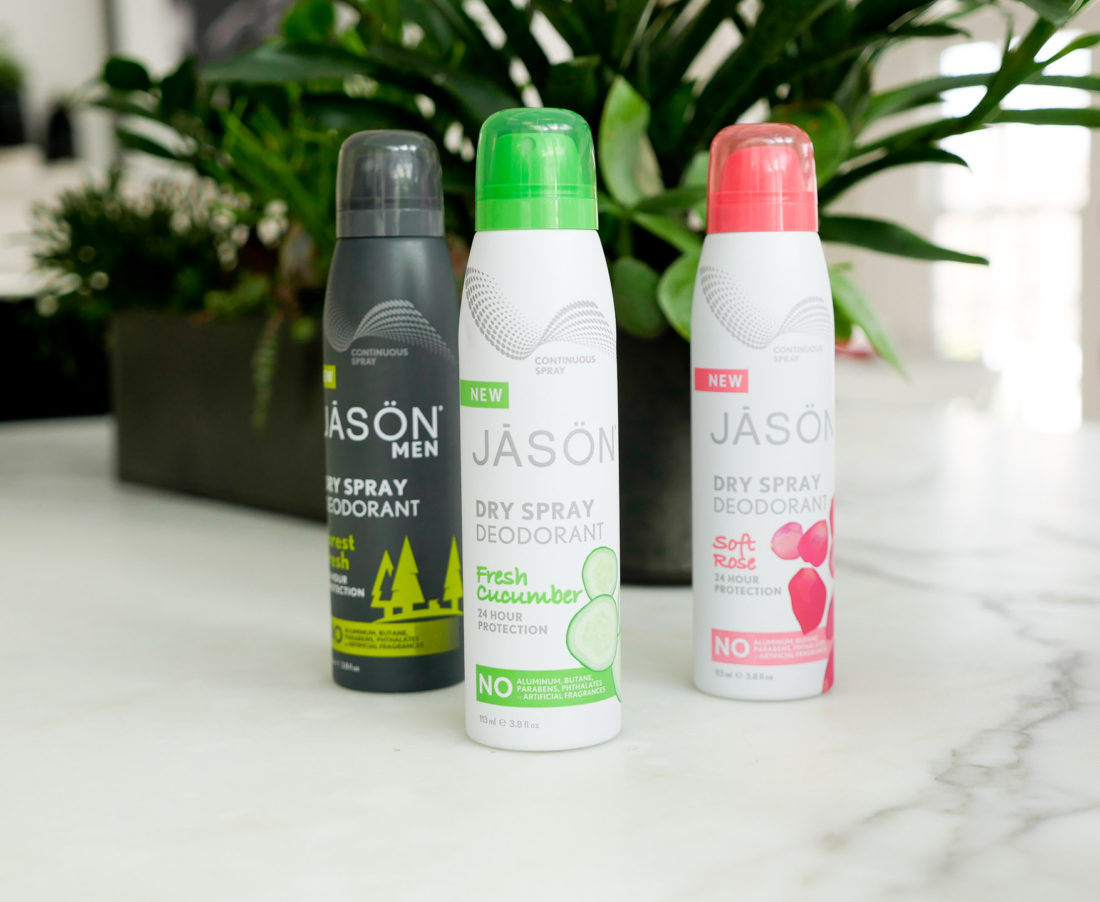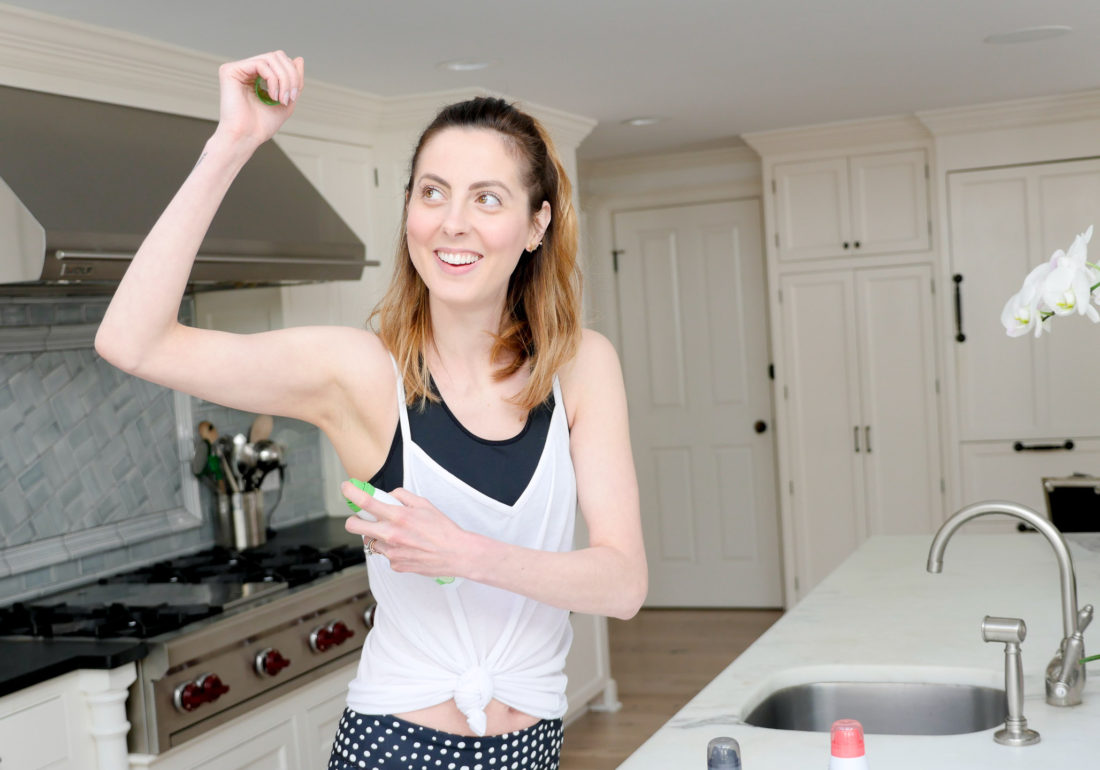 As you already know, I'm a huge fan of safe, botanical-based product lines– and JĀSÖN is one of my faves! I just love that the line is healthy as well as affordable.  They just came out with a new product that I'm already obsessed with: Dry Spray Deodorant! It couldn't have come at a better time, as I'm finally back in my sweating groove.  And since I'm pretty busy these days, I usually try to squeeze in meetings or errands around my workouts– making it even more important to stay fresh.  These spray deodorants are so affordable, convenient, and really easy to use.  Just a quick spray and you get clinically-tested 24-hour odor protection without the sticky residue or any harsh chemicals like aluminum, parabens, phthalates, synthetic fragrances, petrolatum, or sodium laureth sulfate.  Deodorant is such an integral part of my daily routine that I am super strict about making sure the product I'm using is healthy and wholesome. The new JĀSÖN dry spray deodorant can is also environmentally friendly! The canisters are pressurized by air, not flammable or chemical pollutants like a lot of conventional spray deodorants.  With Earth Day right around the corner, this small detail makes it even more special.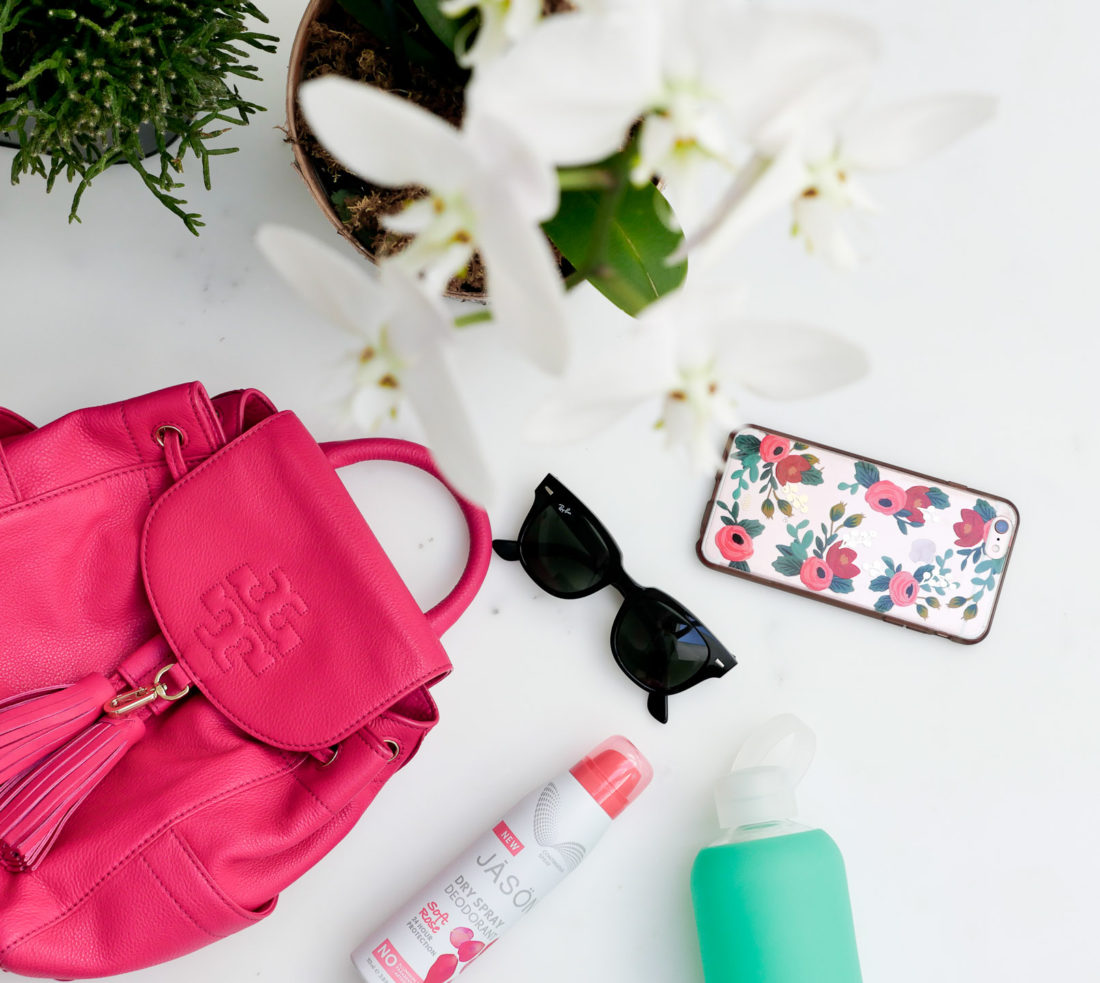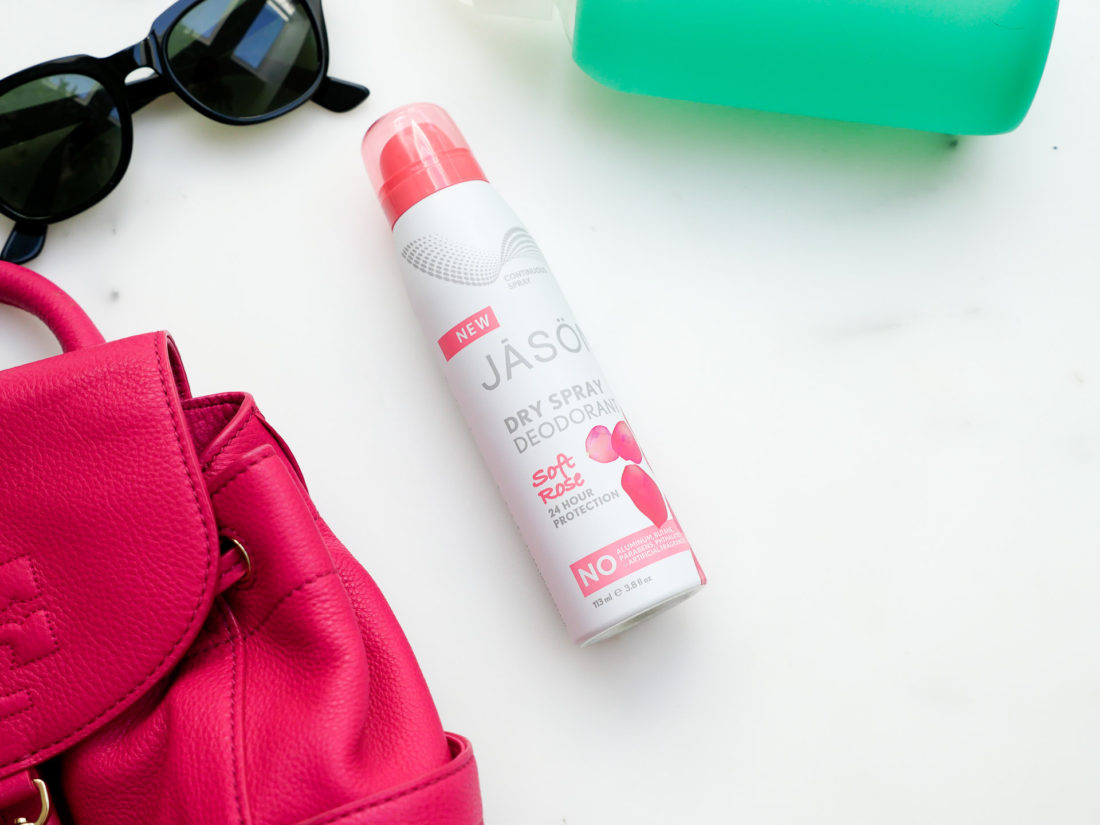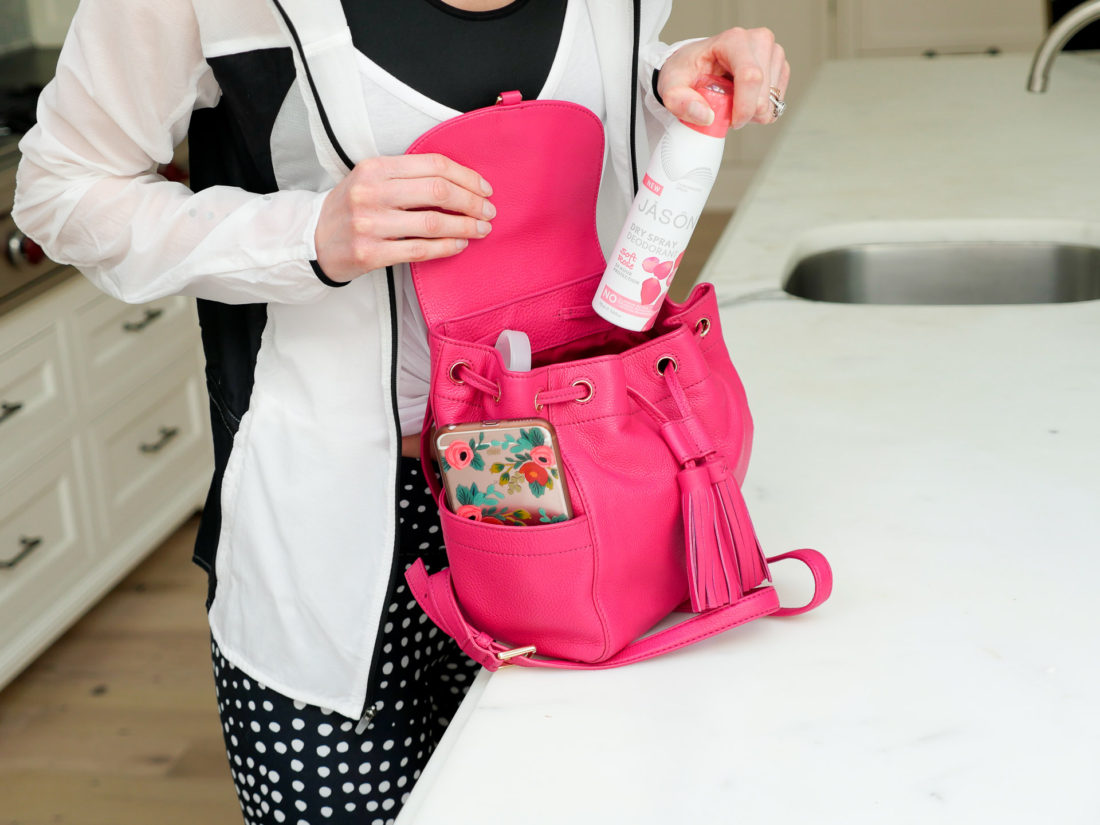 Available at Whole Food Stores, all three scent varieties are just divine: Fresh Cucumber is so crisp and cool (cucumber has always been a favorite scent of mine), the Soft Rose is so pretty and feminine, and the men's Forest Fresh scent is really bold and sporty. Kyle is not normally a natural deodorant fan and I have totally converted him to this!  It makes me happy to know that he is staying healthy and avoiding aluminum based deodorants too.  I use the Cucumber scented JĀSÖN dry spray deodorant at home, and I stash the Rose version in my workout bag for touch ups throughout the day, or after a big sweat session.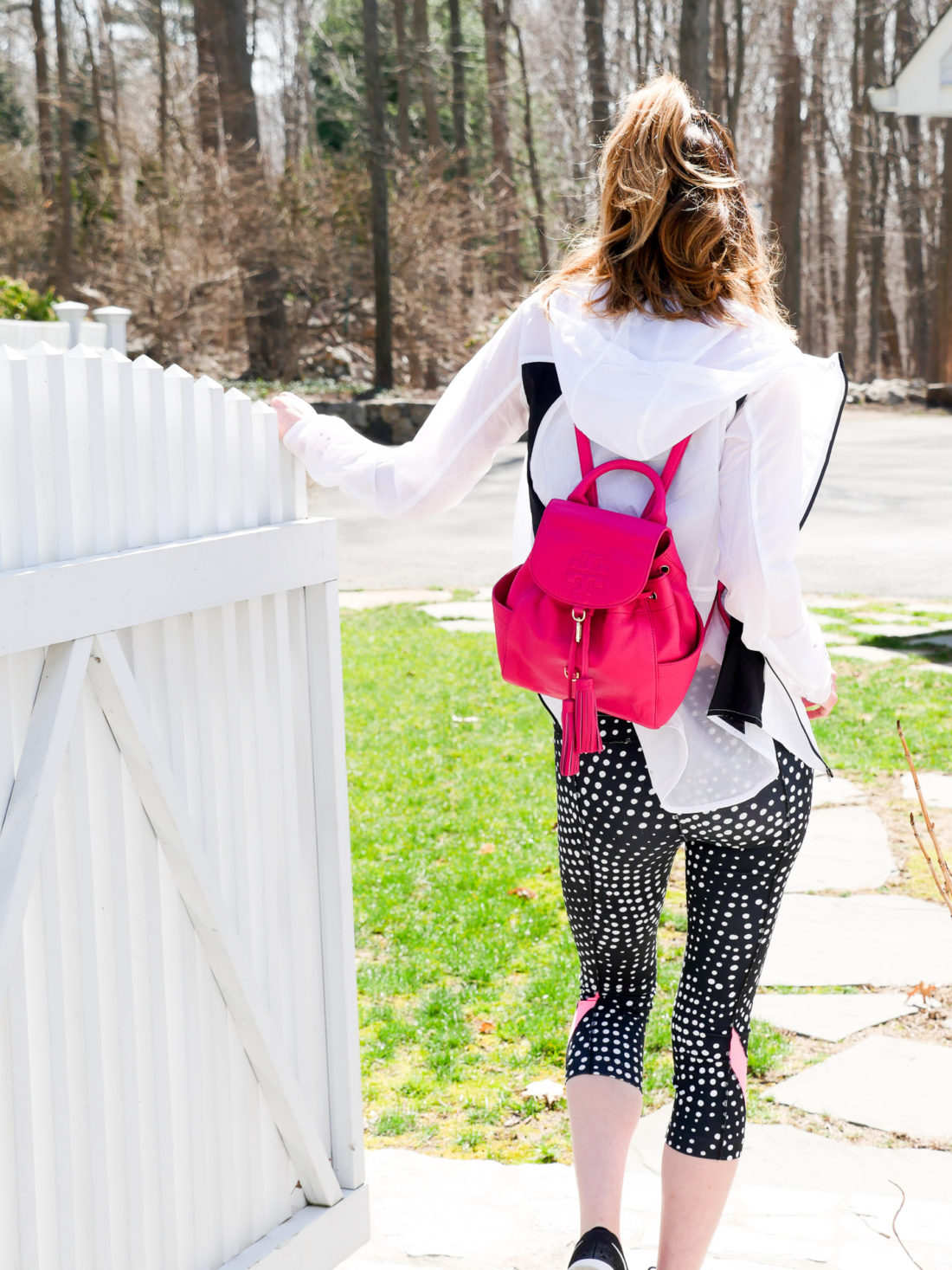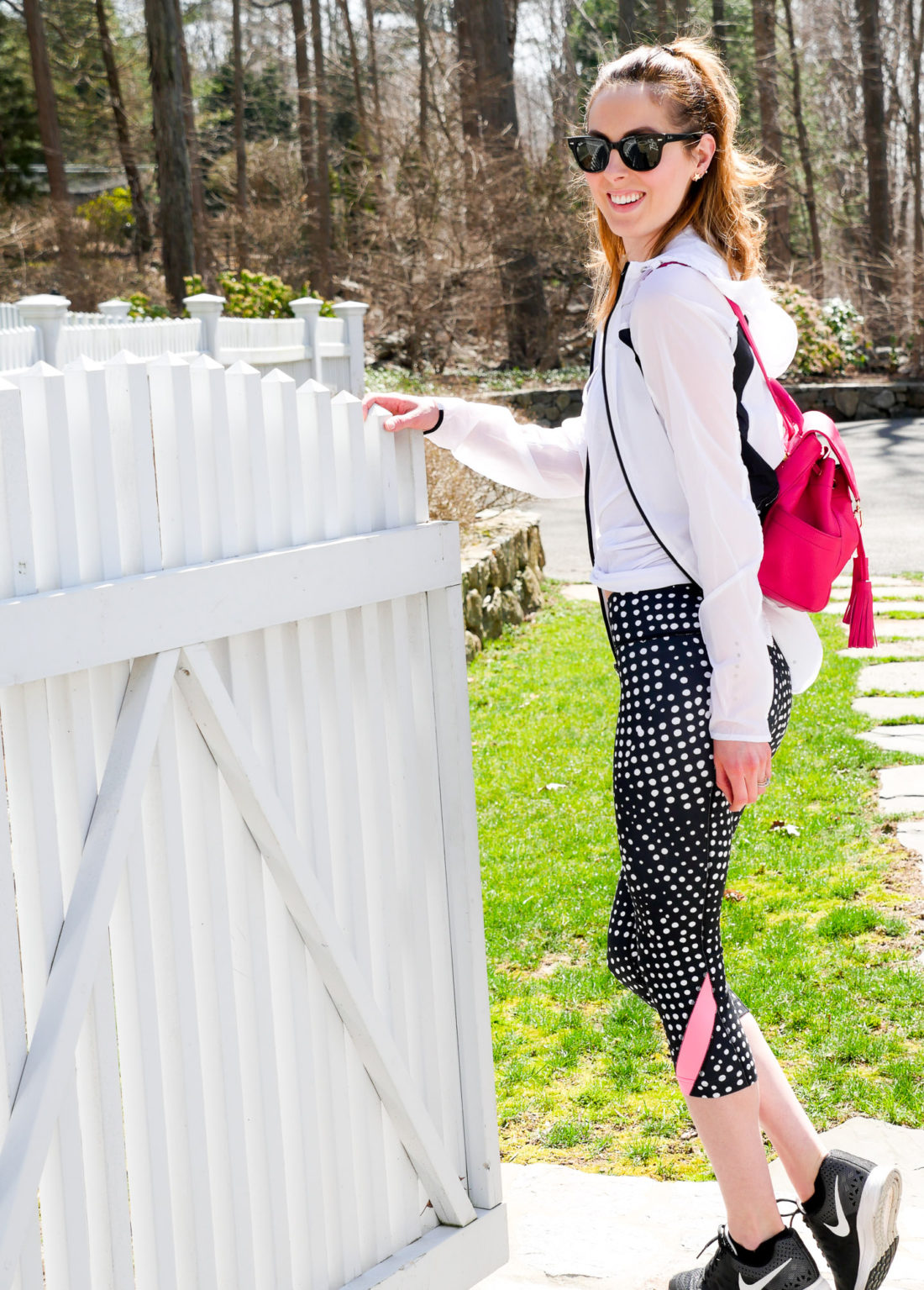 With the weather nicer these days, I've made a commitment to get outdoors for my workouts at least twice a week.  I really like exploring the hiking trails near our home, or even putting Major in the jogging stroller and taking a little spin around the neighborhood.  Running around with Marlowe in the yard with a soccer ball counts, too, as long as my heart rate gets up.  I recommend getting a step tracker so you can monitor how much movement you are actually getting in daily.  I also have started going to fun group workouts once a week.  I love dancing, and I found a local Hip Hop dance studio that is so awesome.  I get out of class and feel energized and so womanly– I love it! Here are my tips for getting your fitness game back on track:

Tips For Staying Inspired…
Mix it up! Make sure you add some diversity to your workouts, try classes, workout buddies and even attempt workouts that are out of your comfort zone (I once took a Pole-Dancing based workout class!) to keep things fresh.
On "off" days, be sure to stretch. Even keeping your muscles warm and elongated will work wonders with how you feel.
Pack the perfect workout bag. I keep Water, a protein bar, lip balm, and my JĀSÖN Dry Spray Deodorant in my bag so I'm always ready for anything.  You can keep a wand of mascara in there too if you need a little pick me up before you run errands!
A cute workout outfit can go a long way. I always feel much more energized and ready to tackle my workout when I'm wearing exercise clothes that I feel great in!
Freshen up your water bottle. I add a couple drops of Lemon Essential Oil, or Peppermint Essential Oil to my water bottle to energize me while I sip.
Focus on how you feel. If there's one thing I've learned about my body, it's that being focused on numbers on the scale does absolutely nothing for my health.  Instead I focus on how I'm feeling about myself, my energy levels, and how my clothes fit me. When I'm feeling strong and energized from my workouts I consider that the greatest "win"!
Save
Save