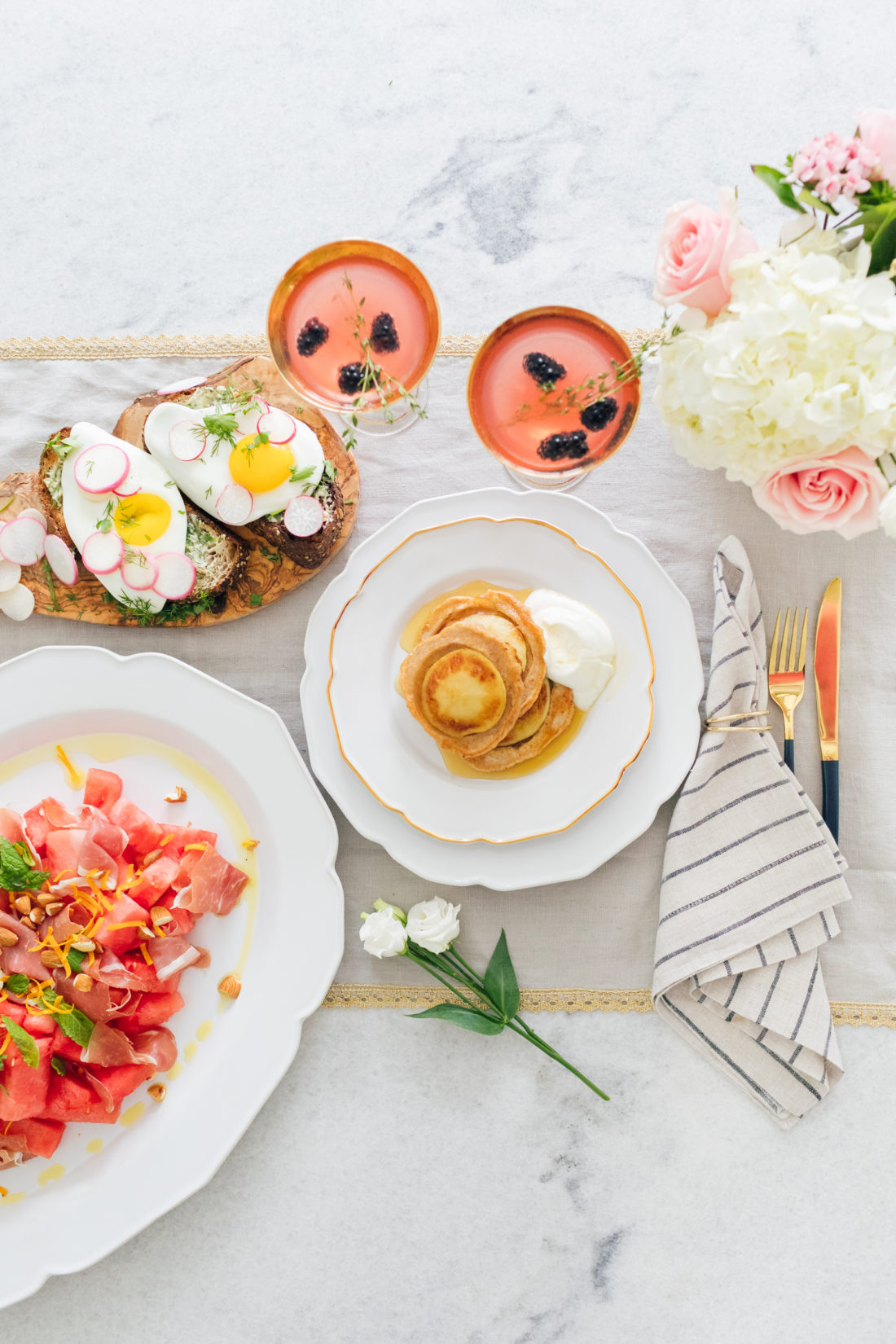 A couple of weeks ago, I shared some recipes for a delicious and special Mother's Day Brunch spread…and the secret behind the scenes was that I had an awesome Food Stylist in the house helping me out! I have always been in awe of food styling– when I first started my blog I realized how much harder it is to make food look gorgeous in photos than I had originally imagined. I thought it would be a fun little behind-the-scenes insight in to online content publishing to share a little feature with Food Stylist extraordinaire, new Mama, and new friend of mine: Allison Hawes!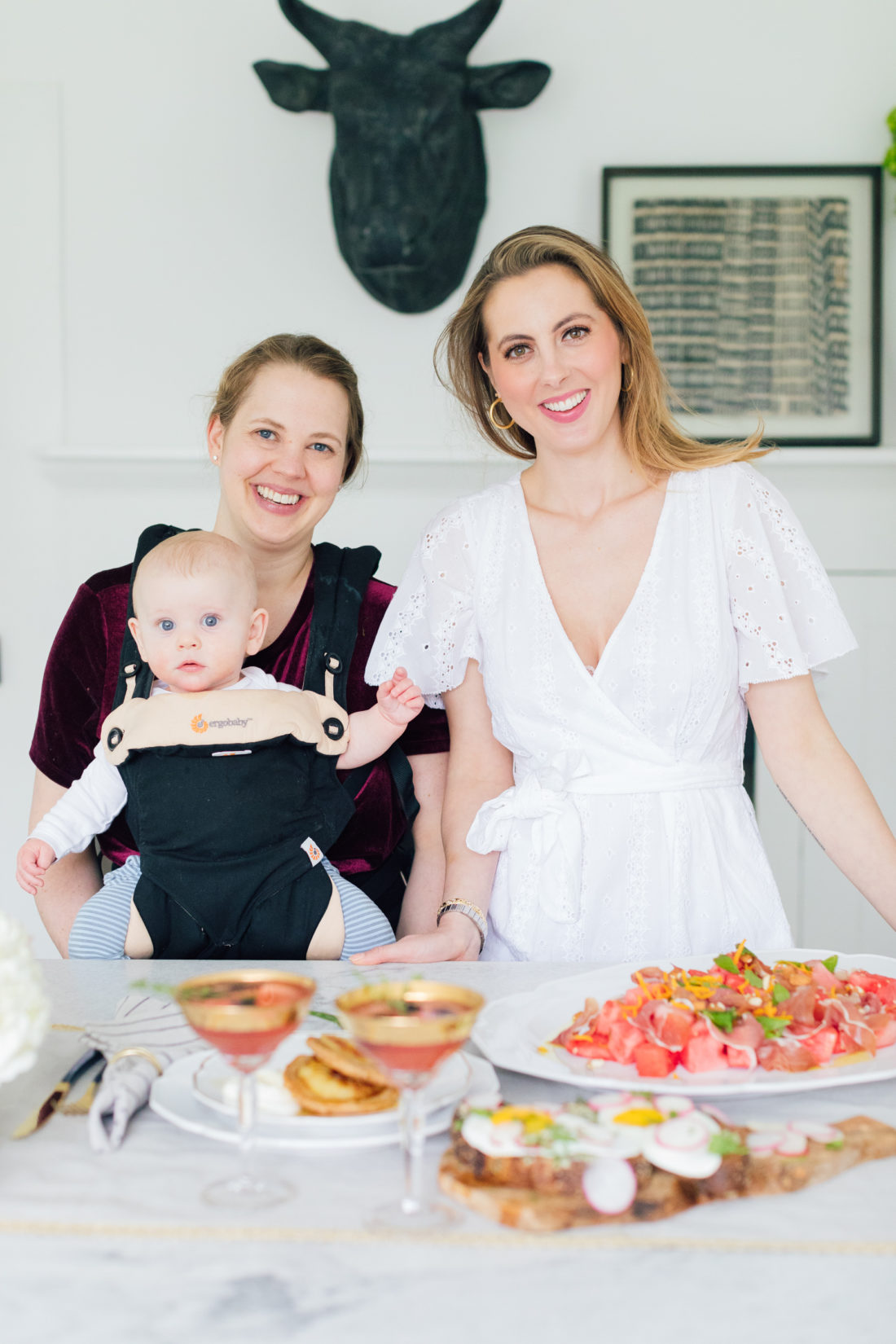 Allison Hawes is a Food Stylist, Baker and Recipe Developer and Tester. After receiving a BA in Studio Art and a culinary degree in Baking and Pastry, she started her career in top restaurants, including Eleven Madison Park in NYC. Allison has styled food for TV for many years and worked with the top talent at The TODAY Show, Lidia's Italy, Rachel Maddow, Dr. Oz, Fox and Friends. She styled Joy Bauer's cookbook "From Junk Food To Joy Food" She was most recently the Senior Food Stylist at the TODAY Show.
Allison lives, cooks and bakes in Greenwich, CT with her husband and their baby boy.
I've definitely had the experience of cooking something that tasted delicious and would be perfect to share with others– but the way it looked on the plate didn't represent how amazing the dish truly was! Does that sound familiar? I was especially curious to ask Allison a few questions about how the everyday cook can make their dishes more appealing to the eye– as well as insider questions about how to get started in the industry, and some best kept secrets.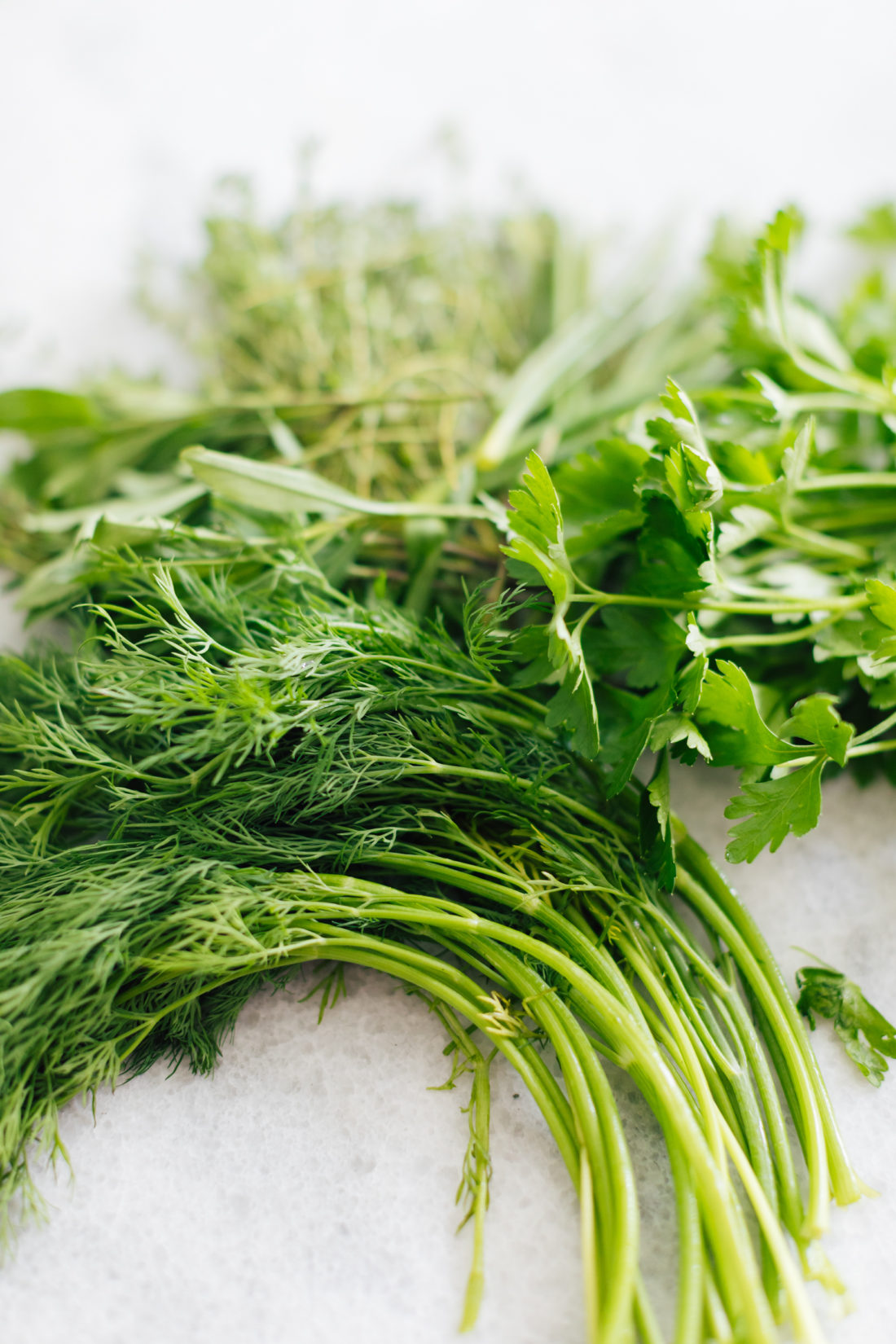 Thanks so much for bringing your food styling expertise to our Mother's Day Brunch shoot! I am obsessed with Food styling, but admittedly don't know much about it. How did you get in to food styling?
I graduated college with a degree in studio art and a desire to continue to create art and work with my hands. I actually hadn't heard of food styling at the time, but during an informational interview, it was suggested that I combine my love of baking and art and pursue food styling. I went to culinary school at night and graduated with a degree in baking and pastry. I worked for several years in my hometown of Minneapolis as a pastry cook in top restaurants. I eventually moved to New York with a job in the pastry department at Eleven Madison Park restaurant. Once in NYC, I reached out to food stylists in order to assist and learn the trade. I was humbled by how kind and helpful the stylists were in response to my emails. I met with several stylists and started freelancing and eleven years later, here we are!
What do you think is the best kept secret about food styling?
It is all about the lighting. I find that with the right lighting, food shines and looks great. Without great lighting, the most beautifully styled food suffers. I often see foodies photographing their food on windowsills or outside to capture the best lighting.
What is the most diva plate of food you have ever had to style? How did you overcome the obstacles?
Ha, ha – the most diva food task that I can think of was not very glamorous. I was asked to make a giant-sized bacon-wrapped burger similar to one that went viral. It was a greasy, gross task of forming an enormous patty wrapped in a bacon lattice to be baked. The huge bun and the cheese slices were also wrapped in bacon lattices and baked and the final result just looked like a heap of woven bacon. I used toothpicks to keep the bacon in place and I cooked off extra bacon to add to any gaps. Many styling tasks require problem solving along the way and my preference is to have extra key ingredients to be safe.
What are a few things regular people can do to make their food presentation more appealing for parties etc?
1. Adding simple garnishes can make a big difference in plating by adding pops of color. I like to add fruit, herbs, edible flowers, nuts and/or flaky sea salt. For example, decorating a cake or cupcakes with a cluster of edible flowers and berries can elevate the look. Fresh herb bunches and sliced citrus look great under and around a roast. Clusters of fresh and dried fruit look great on cheese boards. 2. I always like to put out plates of fresh fruit and trays of veggies with dip when having people over. I will put wet paper towels over the platters before the guests arrive to keep them fresh. If necessary, spritzing with water from a spray bottle can also help refresh the platters. 3. When plating food on platters, I generally like to create orderly rows and often in color order. 4.A trick for neatly cutting cake or chocolate desserts is to heat the knife in hot water (and dry before slicing). Clean it off between slices and heat again.
You are a Mama to the most adorable baby boy! What does your work/life balance look like right now?
Aw, he is my world in the absolute best way. My time is mostly spent with and for Beau. My current goal is to be present as much as I can be and soak up this precious time together. I am gaining confidence as a mother and I am in the midst of figuring out how to find some balance and a bit more me-time. I love and appreciate the honesty and insight on parenting on Happily Eva After.
What are 5 baby products you can't live without?
Sophie, the giraffe; iHome Zenergy white noise machine; Frida baby nail file; Baby Einstein doorway jumper; infant optics baby monitor.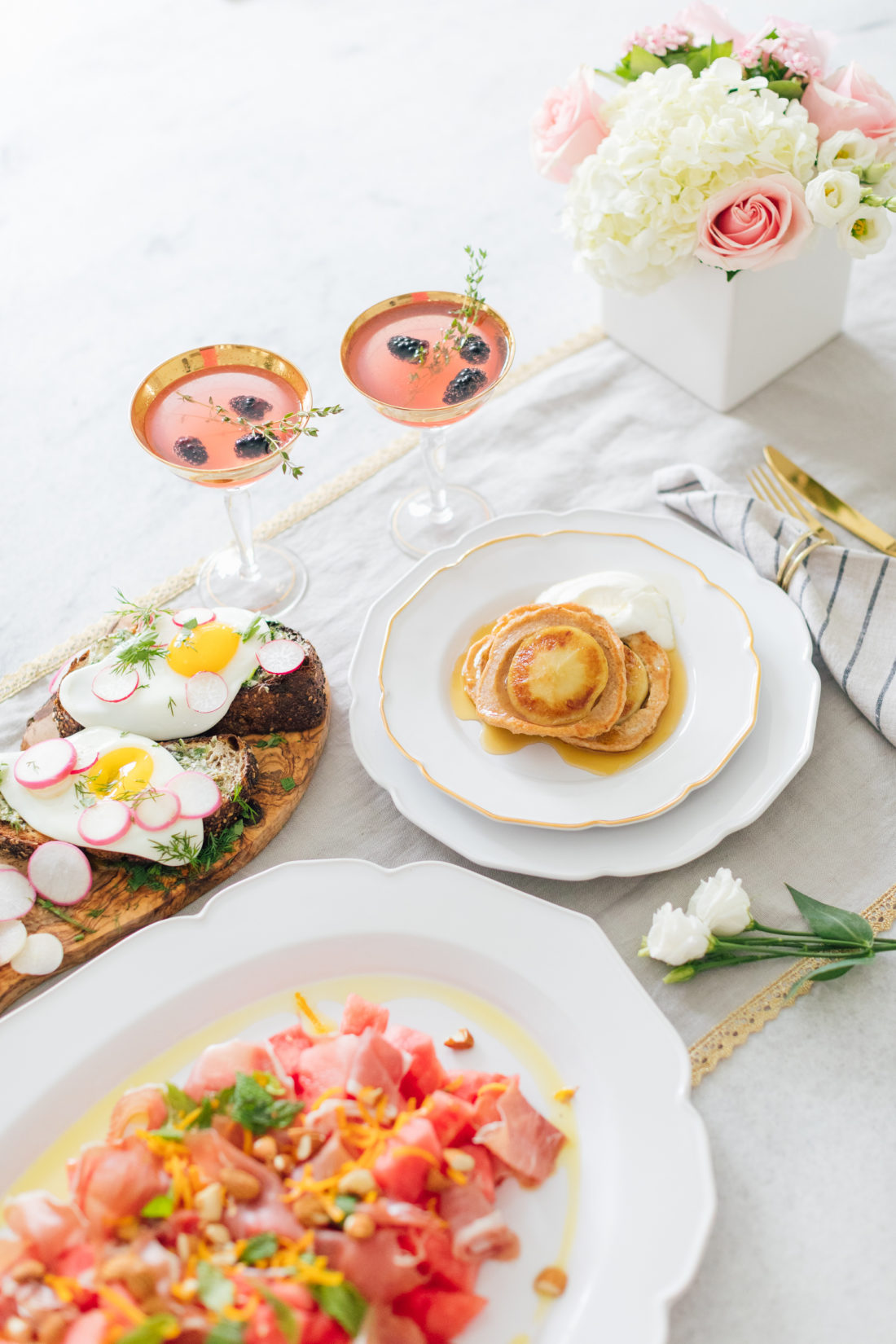 Shop the post…

Photographs by Julia Dags