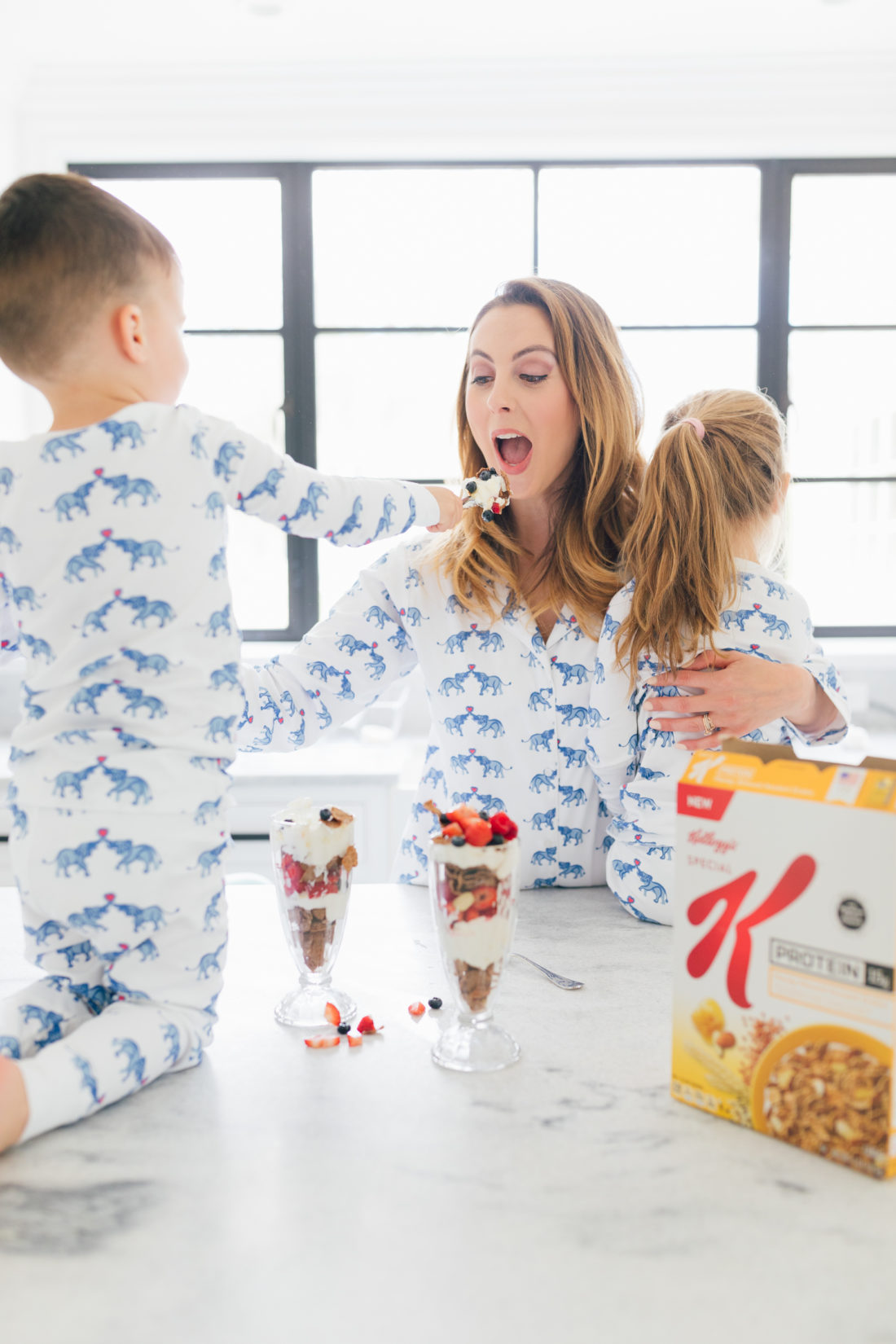 *Many thanks to Kellogg's Special K for sponsoring this post! As always, the thoughts and opinions expressed below are entirely my own.
Now that we are finally settling into our routine in our new house as a family, it's been nice to use our kitchen a lot more. It's funny, but enjoying food as a family in our kitchen was something I always looked forward to from the moment we bought our new home – and the fact that it's now a reality is just so dreamy! We've been celebrating by trying our best to have breakfast and dinners together as a family. And I'm still loving my Special K Protein Honey Almond Ancient Grains Cereal routine!
I love that Special K Protein Honey Almond Ancient Grains has more with 15 grams of protein per serving. Serving with yogurt, as in this parfait, takes that added protein to the next level. The fiber in this cereal also packs a punch! Most breakfast options containing protein don't also boast such a great fiber count. To mix it up a bit, we've been creating really yummy Berry Parfaits using the cereal, layered with greek yogurt, mixed berries, and a drizzle of honey. It's nice to have a different texture with my cereal sometimes, and adding the berries layered in to our delicious parfaits adds a nice burst of color– and lots of antioxidants.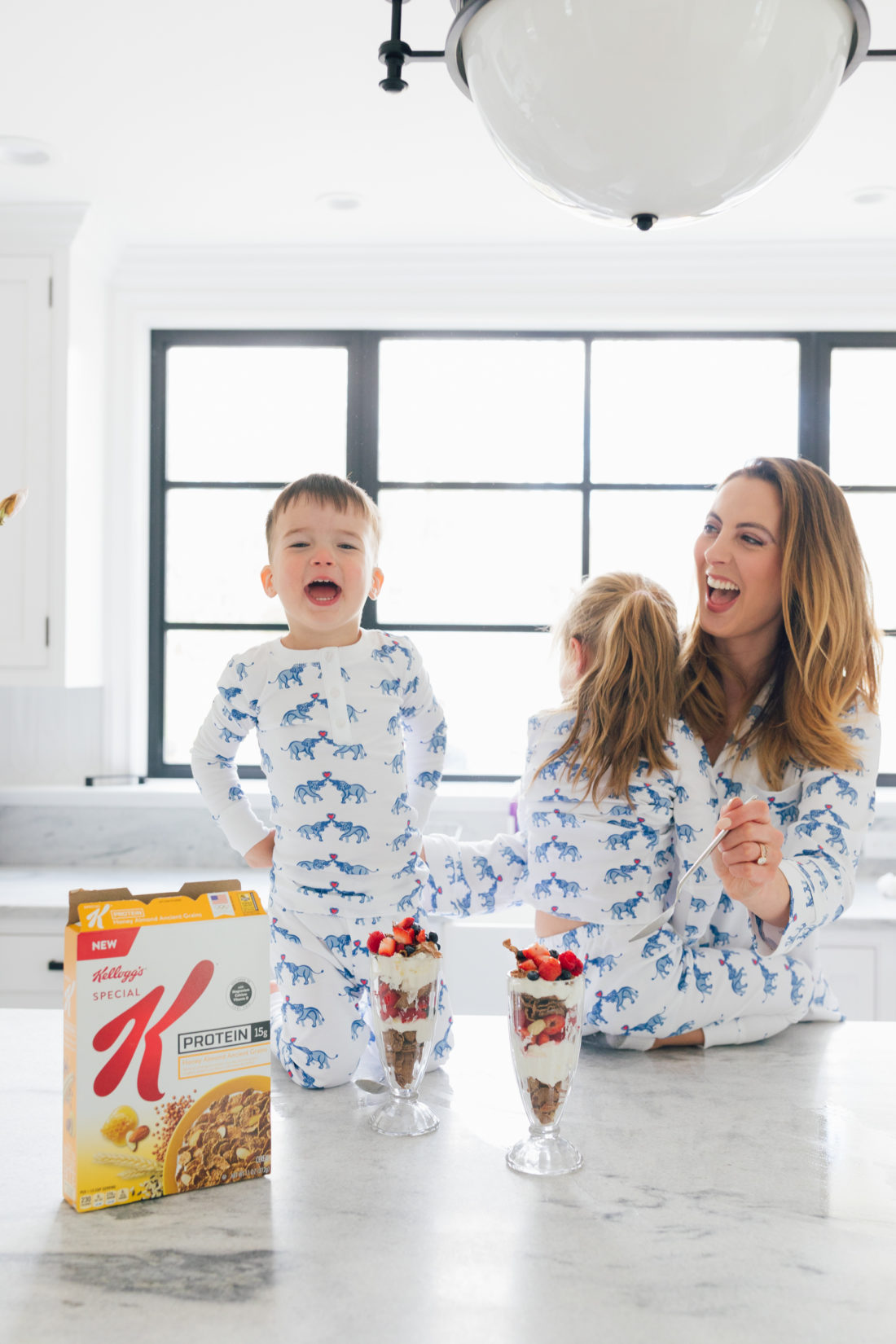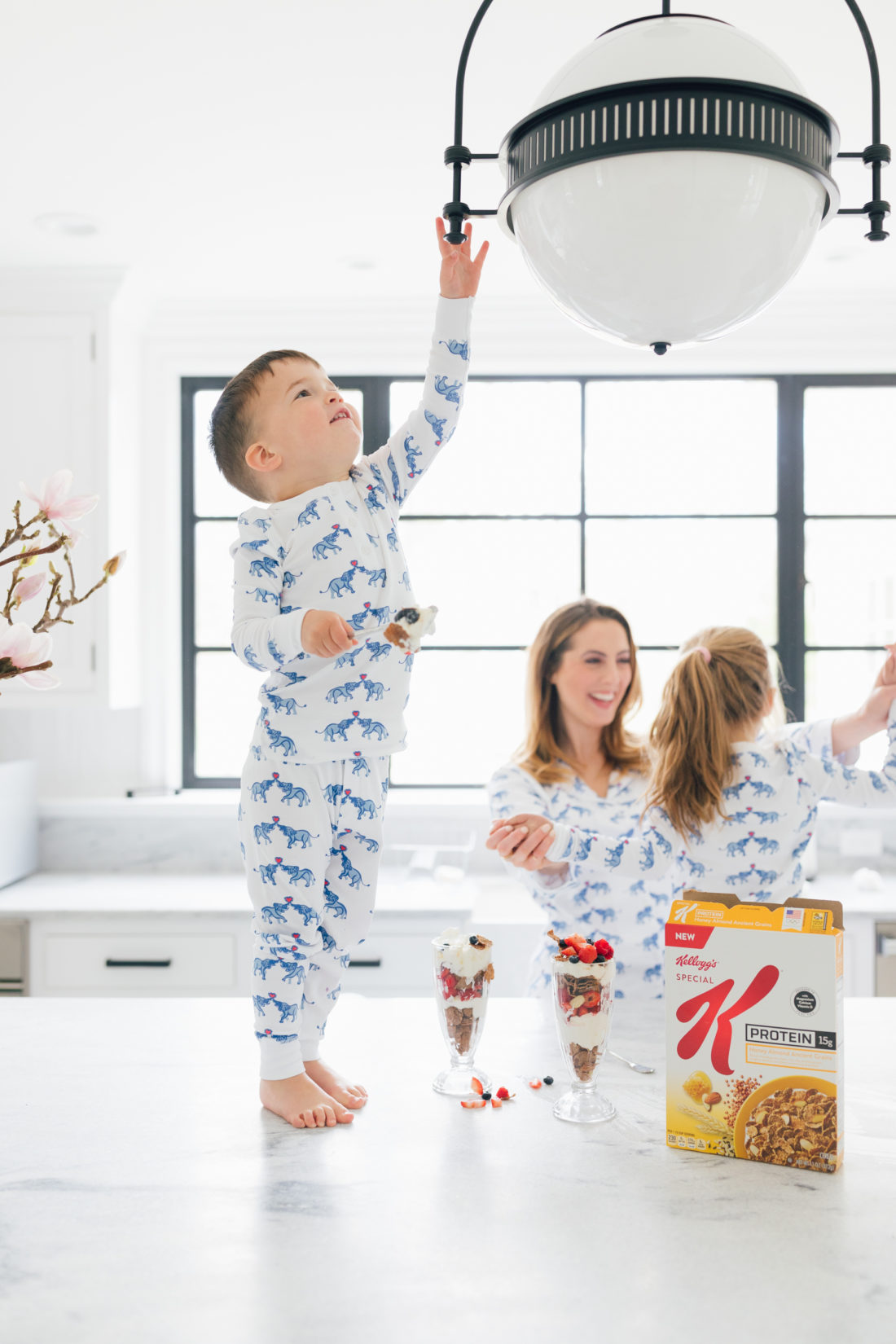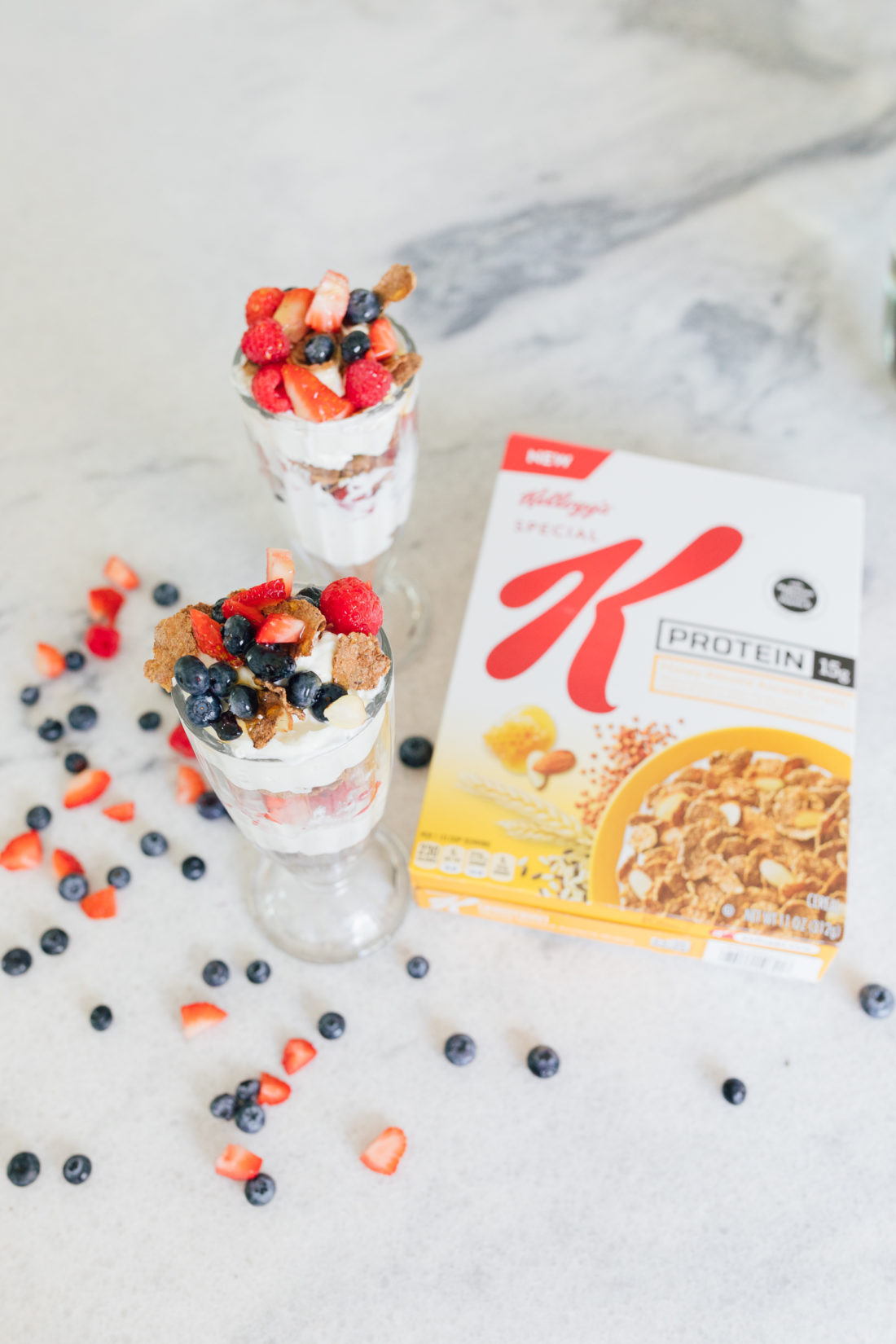 Recipe…
1 cup Special K Protein Honey Almond Ancient Grains Cereal
1.5 cups Greek Yogurt
1 cup Mixed Raspberries, Strawberries, and Blueberries
1 tablespoon Honey
Use a tall glass to hold your parfait. Begin with a layer of cereal, and stack with a layer of yogurt, a layer of berries, and a small drizzle of honey. Repeat until you reach the top! Eat immediately.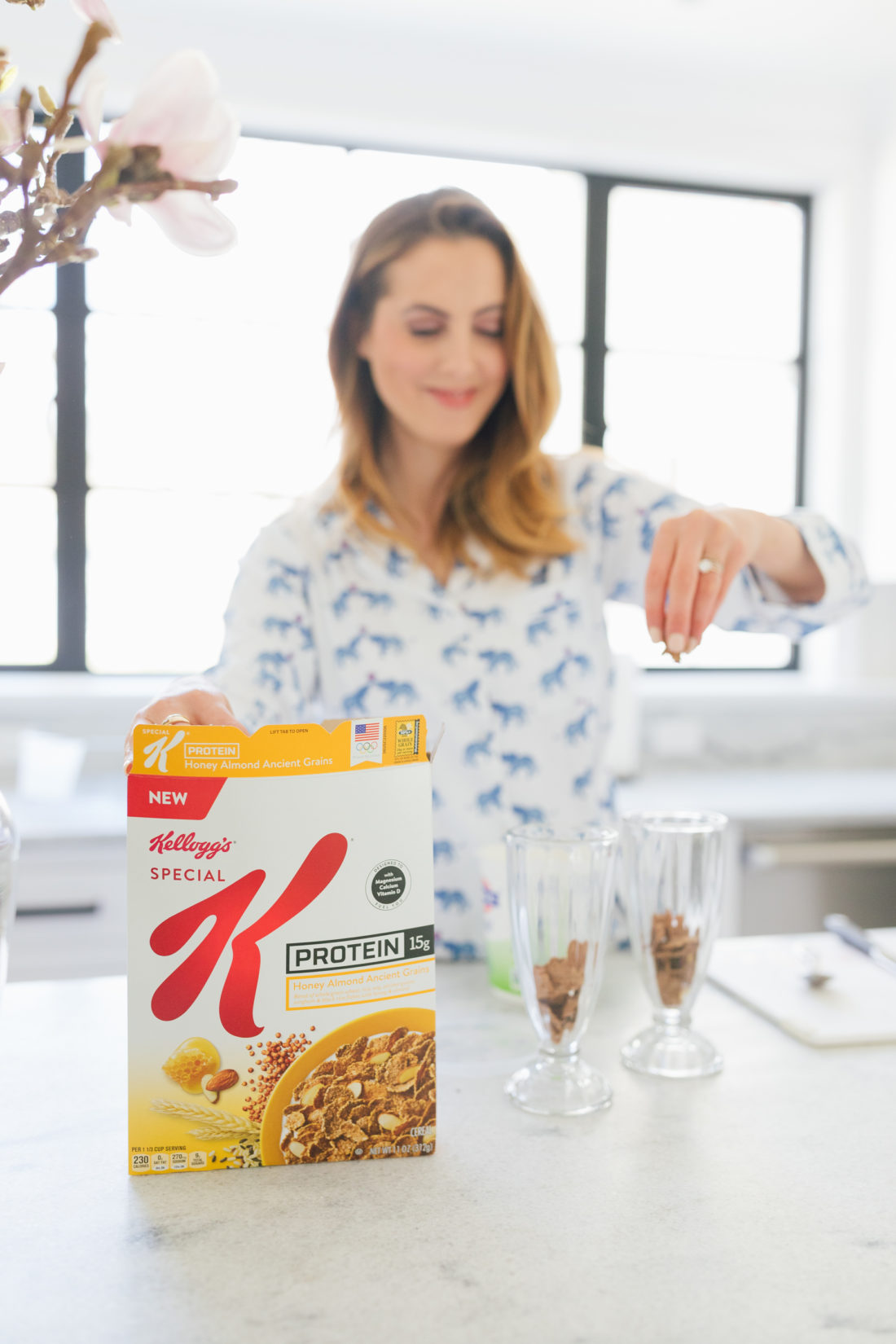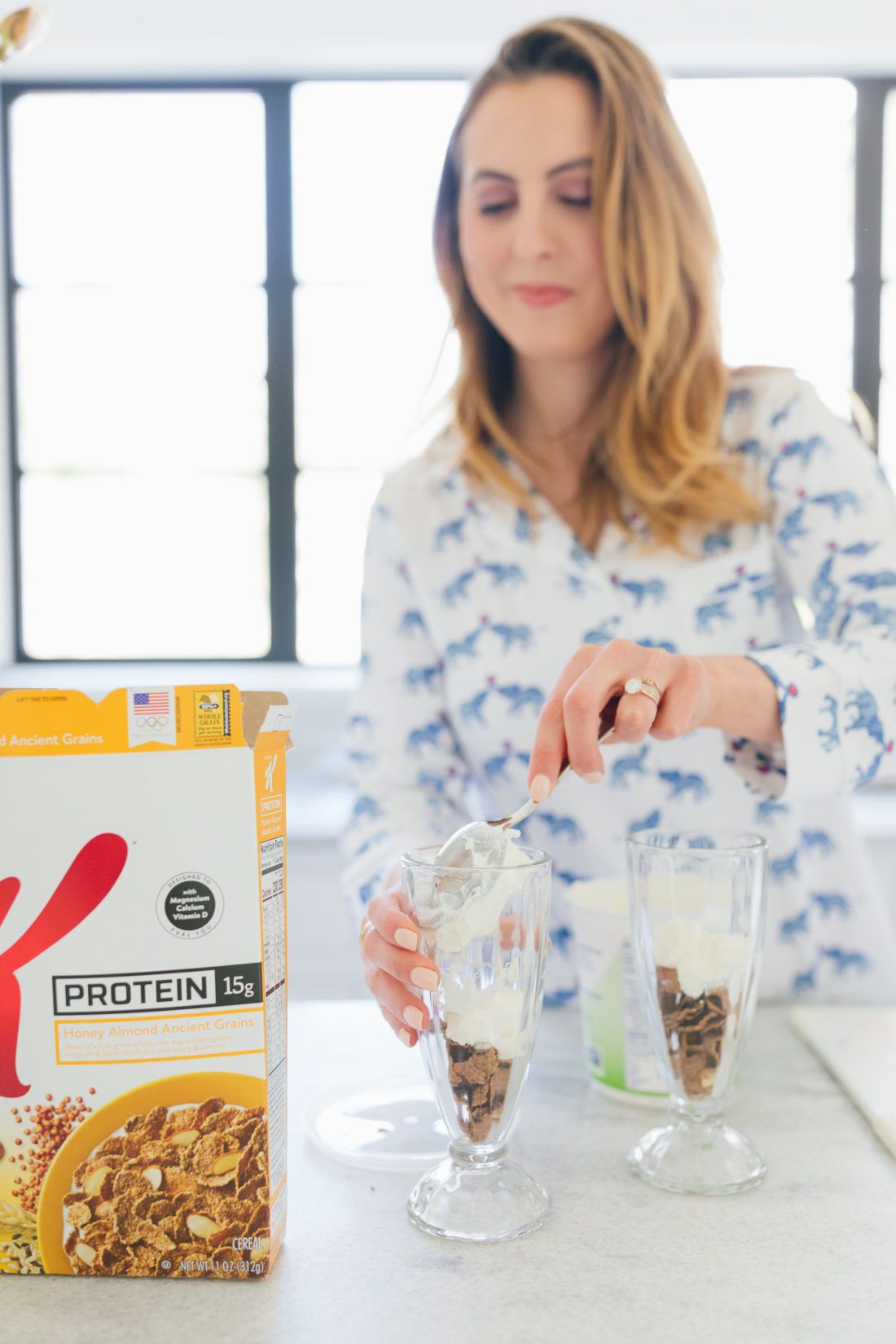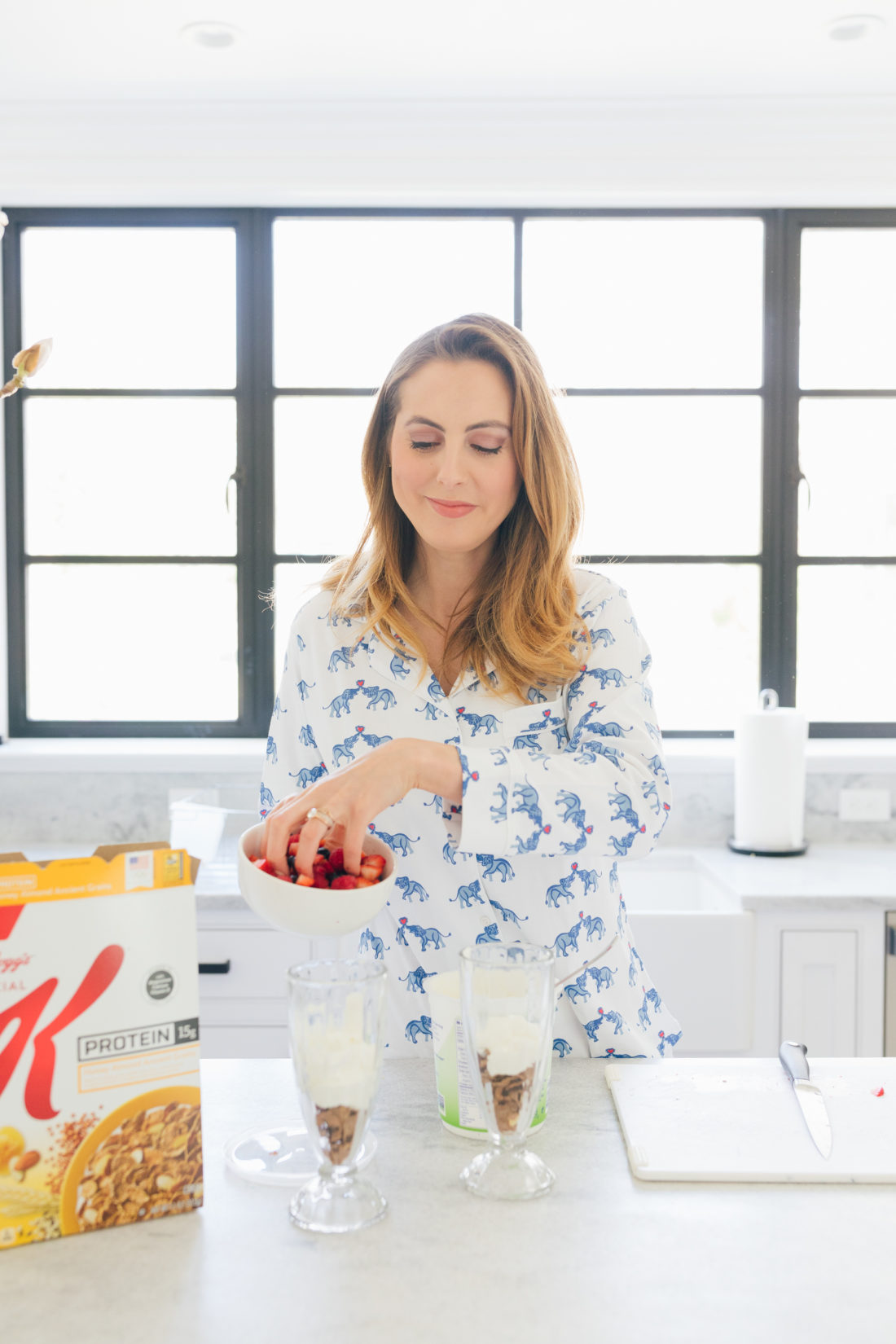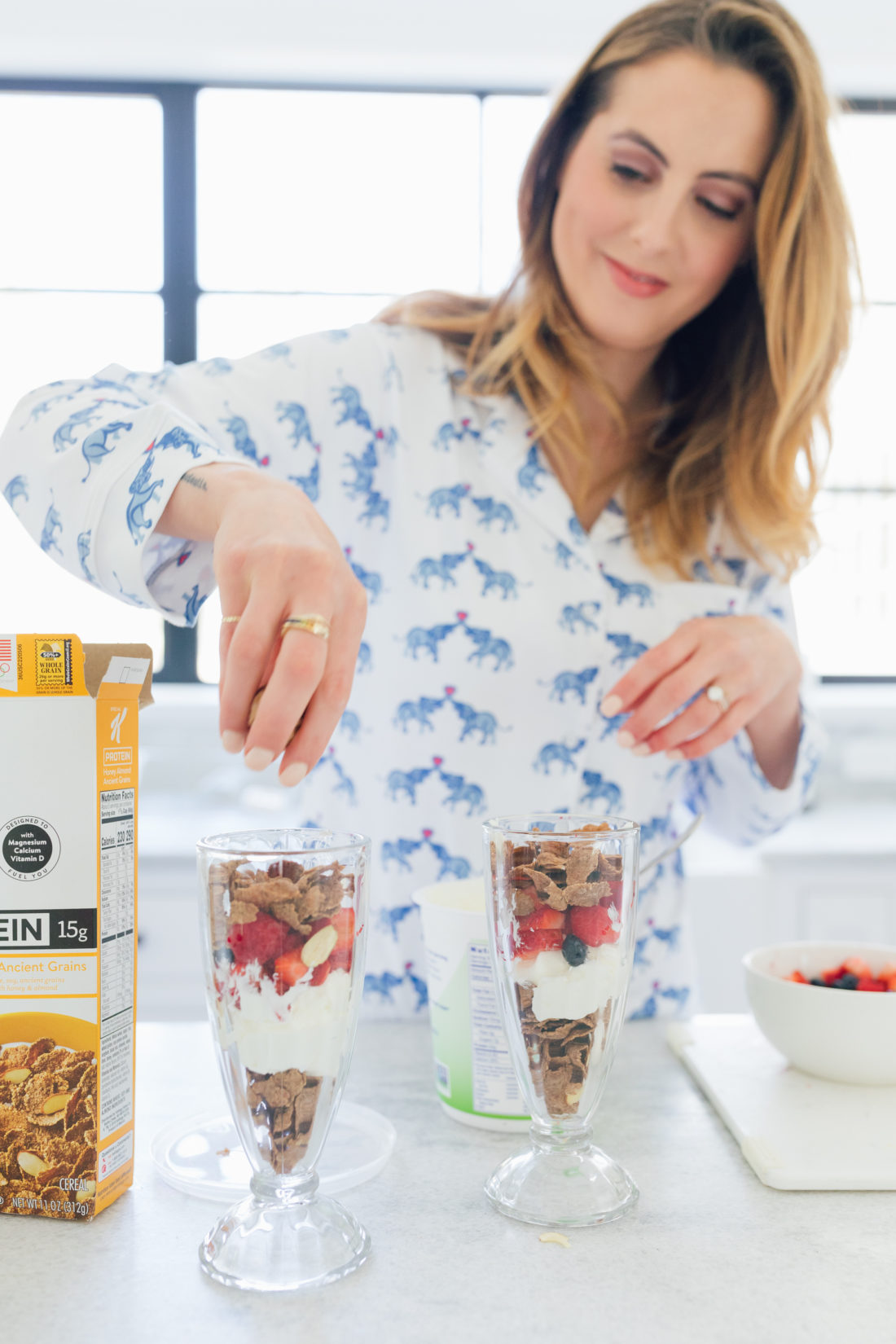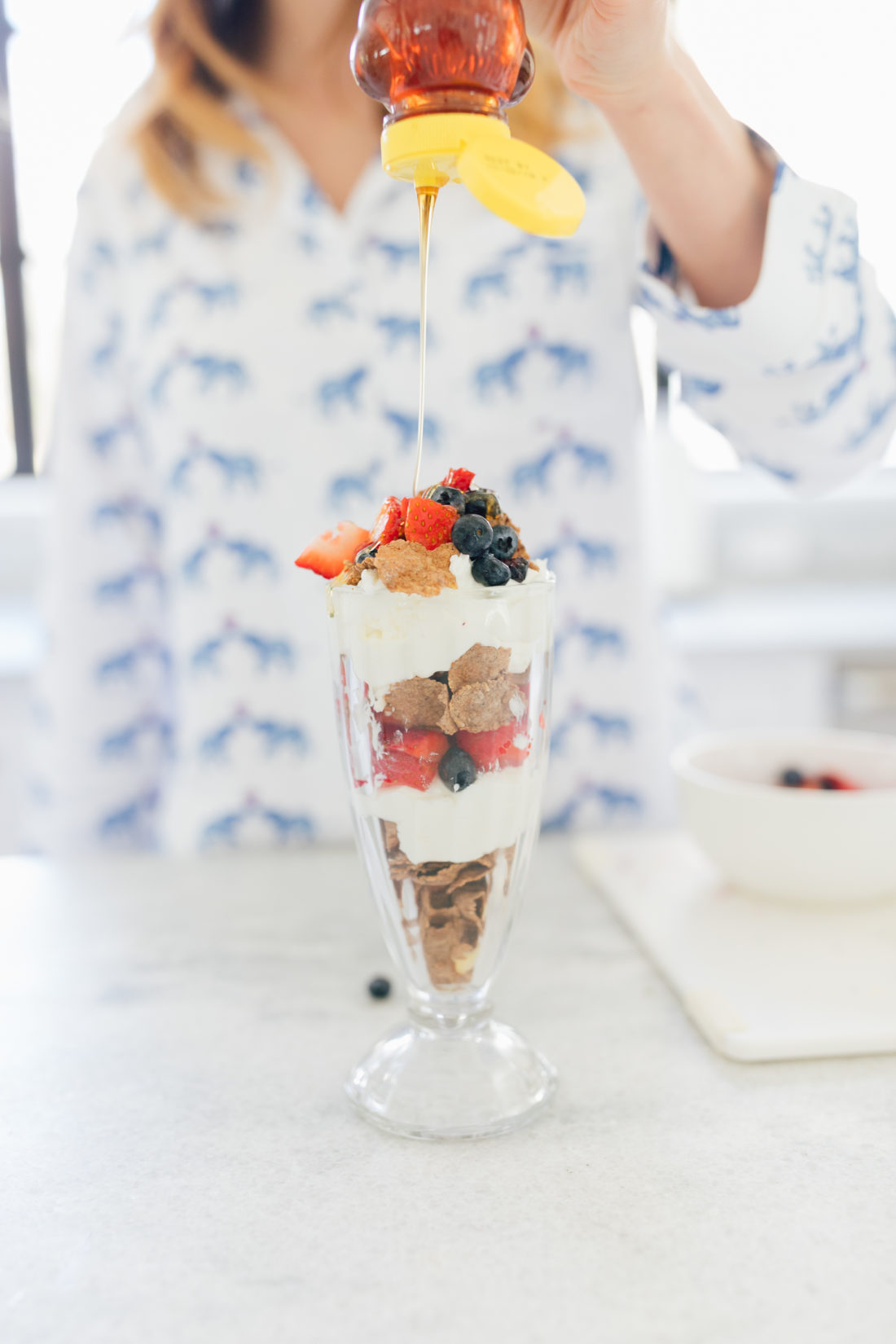 It's been so nice to start my day with a meal that provides protein, and I find that it helps me stay focused and make the most of my mornings – especially when my mornings can be filled with chaos getting the kids to school and out of the house! I'm never my best self when I'm hungry, and being proactive about fueling my body in a health-focused way has really become an act of self-care for myself that my whole family benefits from. And when you use the Special K Protein cereals in your parfait, you also get a nutrient bundle including magnesium, calcium and vitamin D that help the protein do its job. Plus, they all love a berry parfait! Ha! Don't forget you can make these parfaits as a snack also…Are you a cereal-in-the-morning person? I'm curious if you've tried Special K Protein Honey Almond Ancient Grains Cereal! Let me know in the comments below!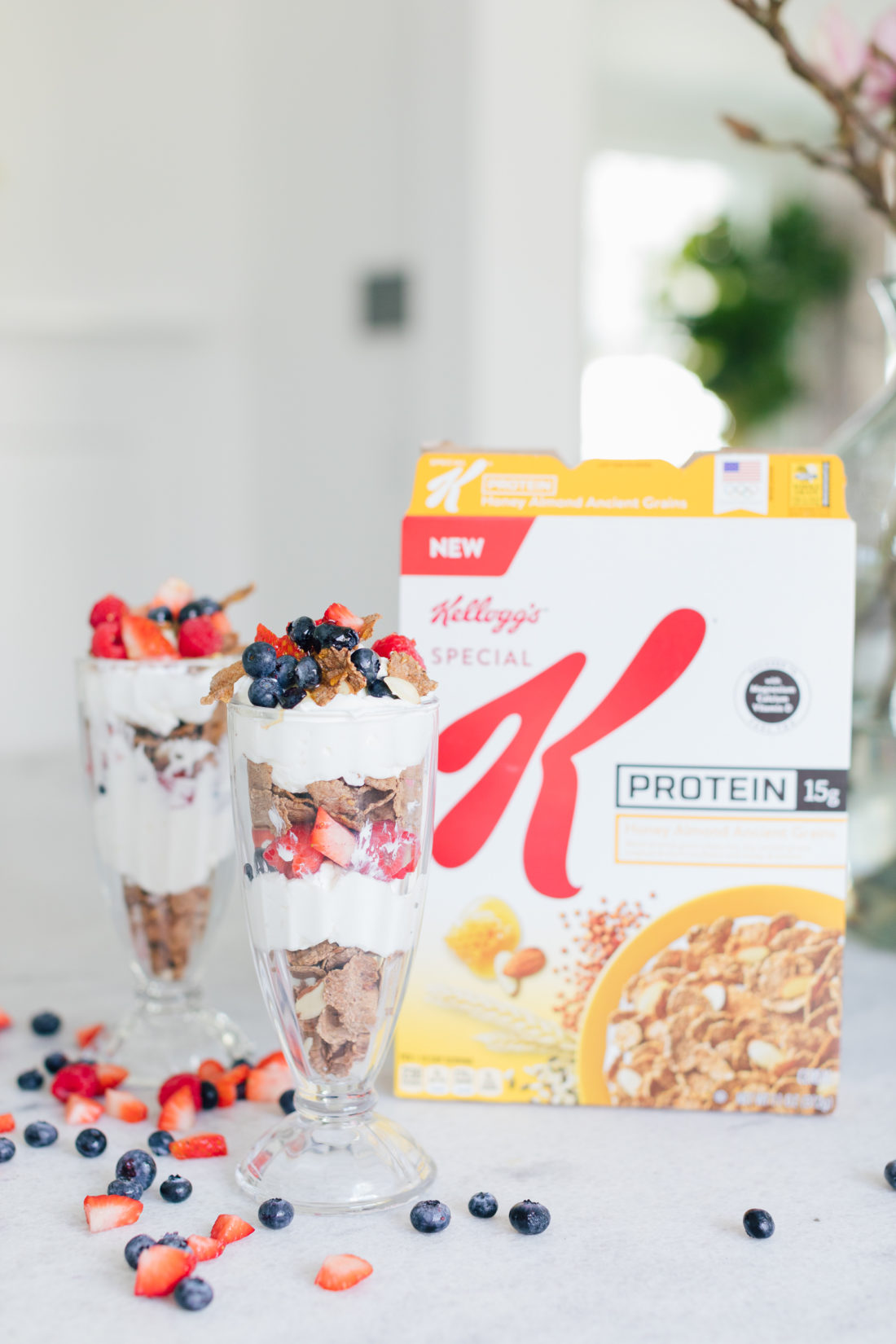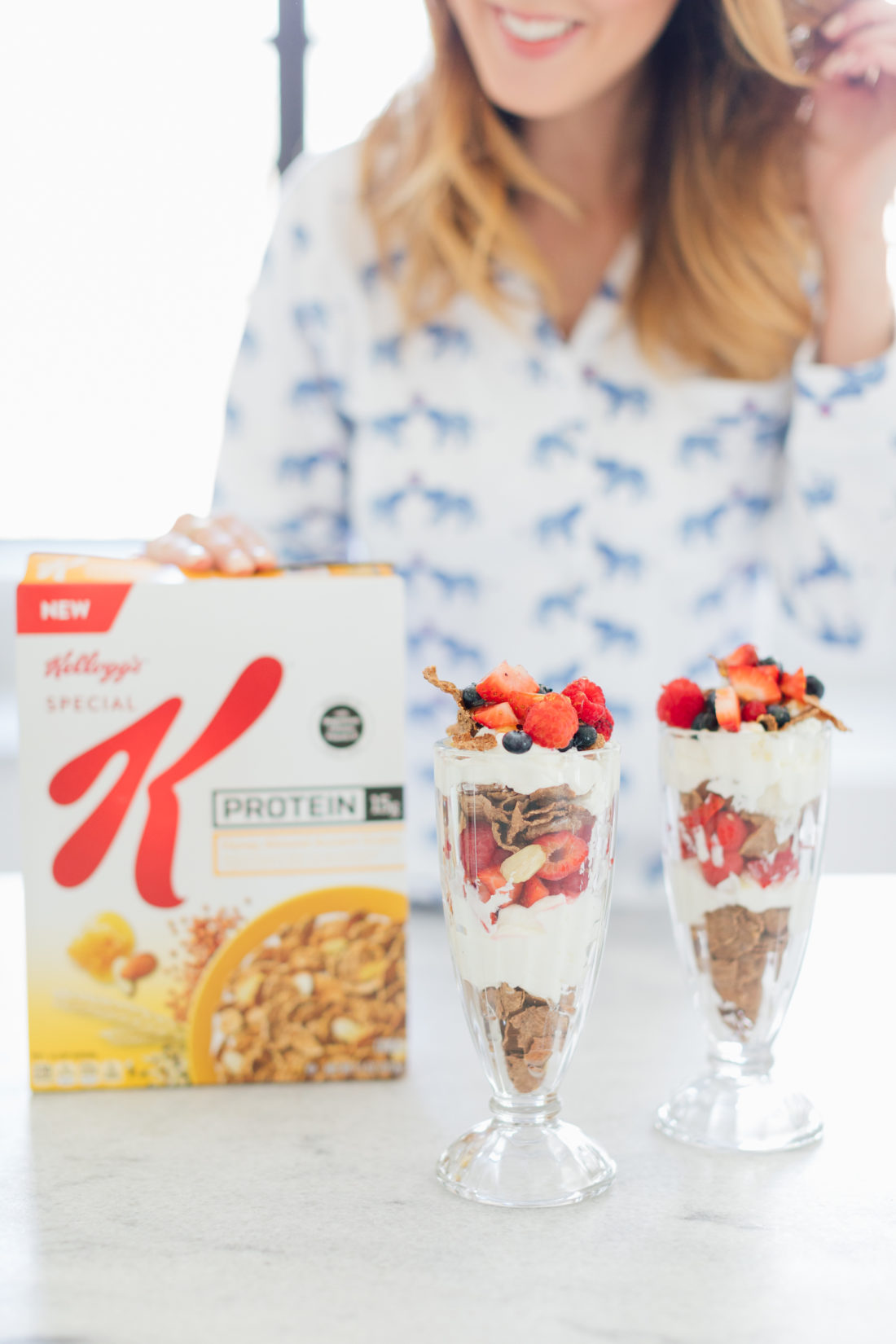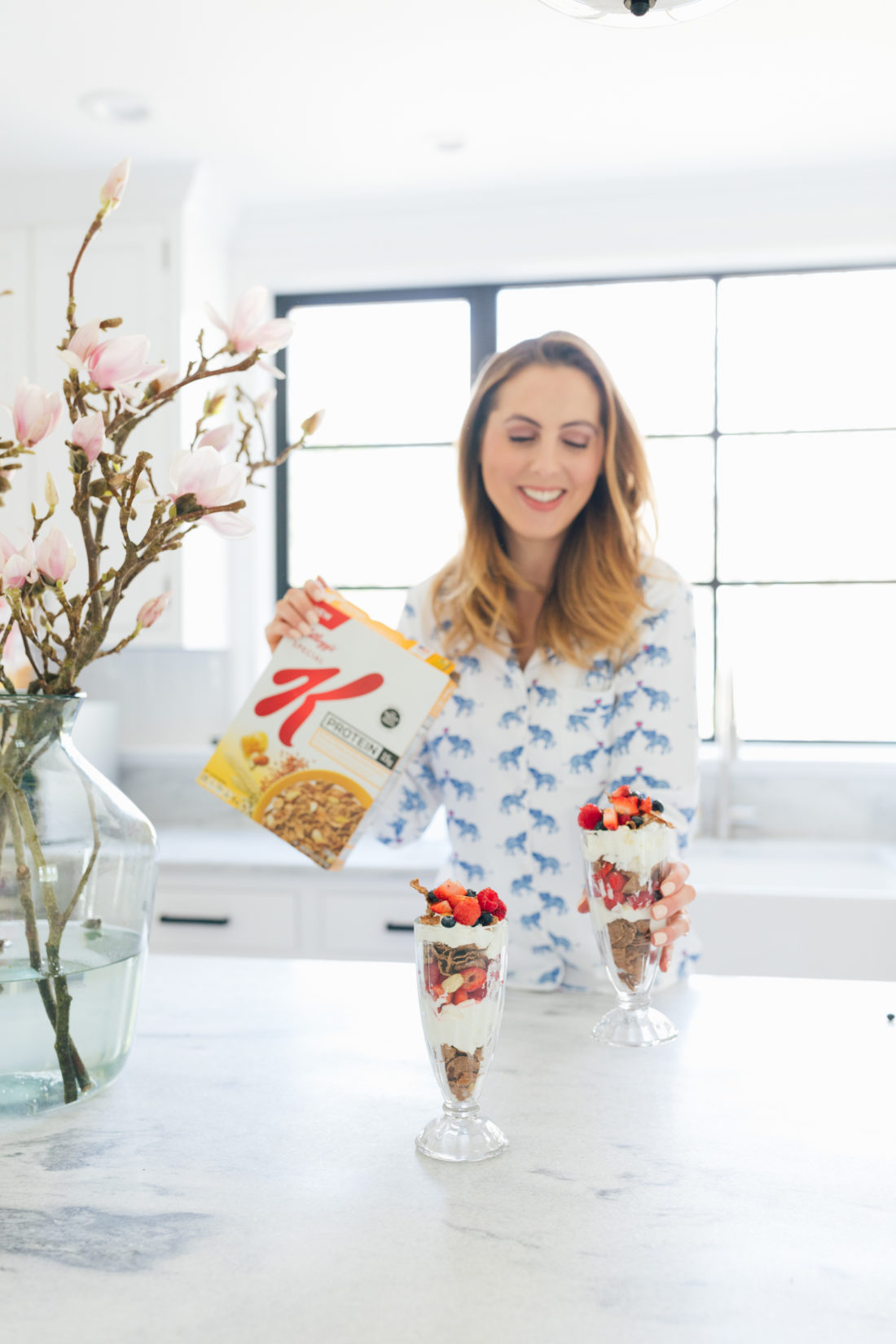 Shop the look…

Photographs by Julia Dags