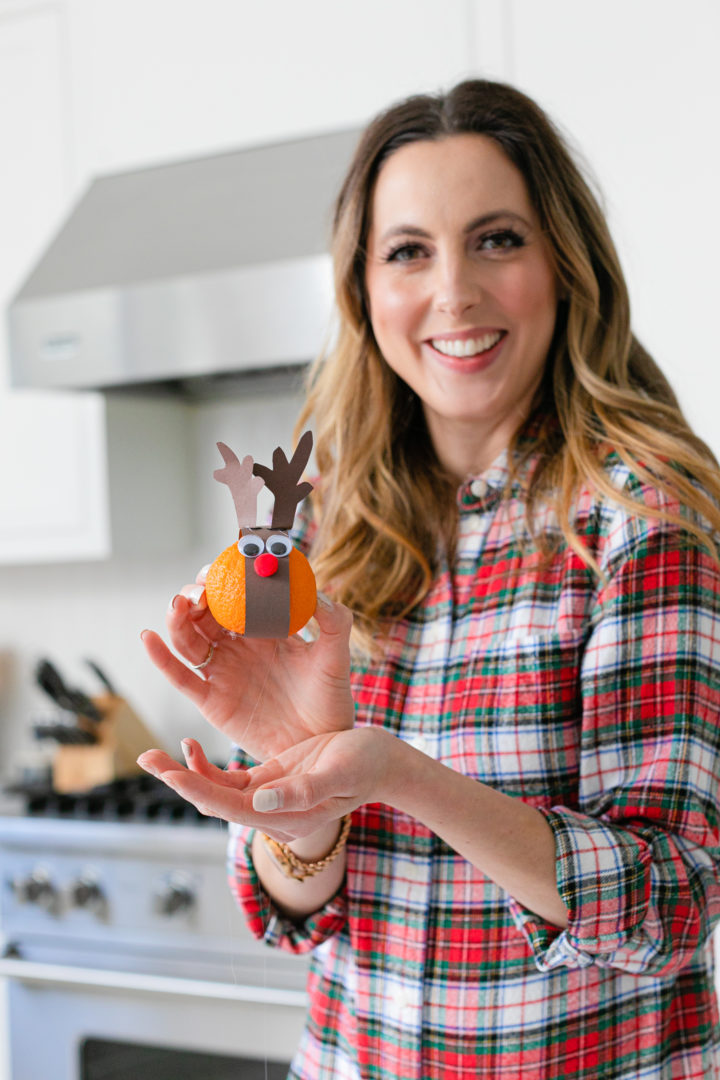 My kids love a festive snack around the holidays…and I love brightening their holiday experience in little ways that hopefully will leave a lasting impression.
In the lead up to Christmas break, I think it's fun to slip festive little snacks in to their lunchboxes to surprise them. These festive reindeer snacks are an awesome way to get your kiddos in the holiday spirit! Plus, they're beyond easy to make.
Even if your child isn't attending school at the moment, these little festive reindeer snacks would be a great way to brighten up the day. You could even make a bunch and leave them out in a bowl or on a platter for a family gathering. I just think these little reindeer are SO adorable.
I also wanted to note that you can make them with little clementines, or a bigger orange. The concept is the same. You want to put 2-3 bands around the bigger sized fruit to make sure the reindeer doesn't slip off!
Instructions…
Begin by cutting out your reindeer strips and antlers. You want 1-2 strips for each piece of fruit, with each strip being about 3/4 inch thick. Cut out a set of antlers for each piece of fruit as well.
Take your clementine, and wrap a strip of brown construction paper around the fruit, and secure with a little hot glue.
Glue the eyes and nose on to the reindeer, and then affix the antlers to the top of the clementine.
Shop the post…

Photographs by Julia Dags | Happily Eva After, Inc. © 2020 All Rights Reserved