The following content may contain affiliate links. When you click and shop the links, we receive a commission.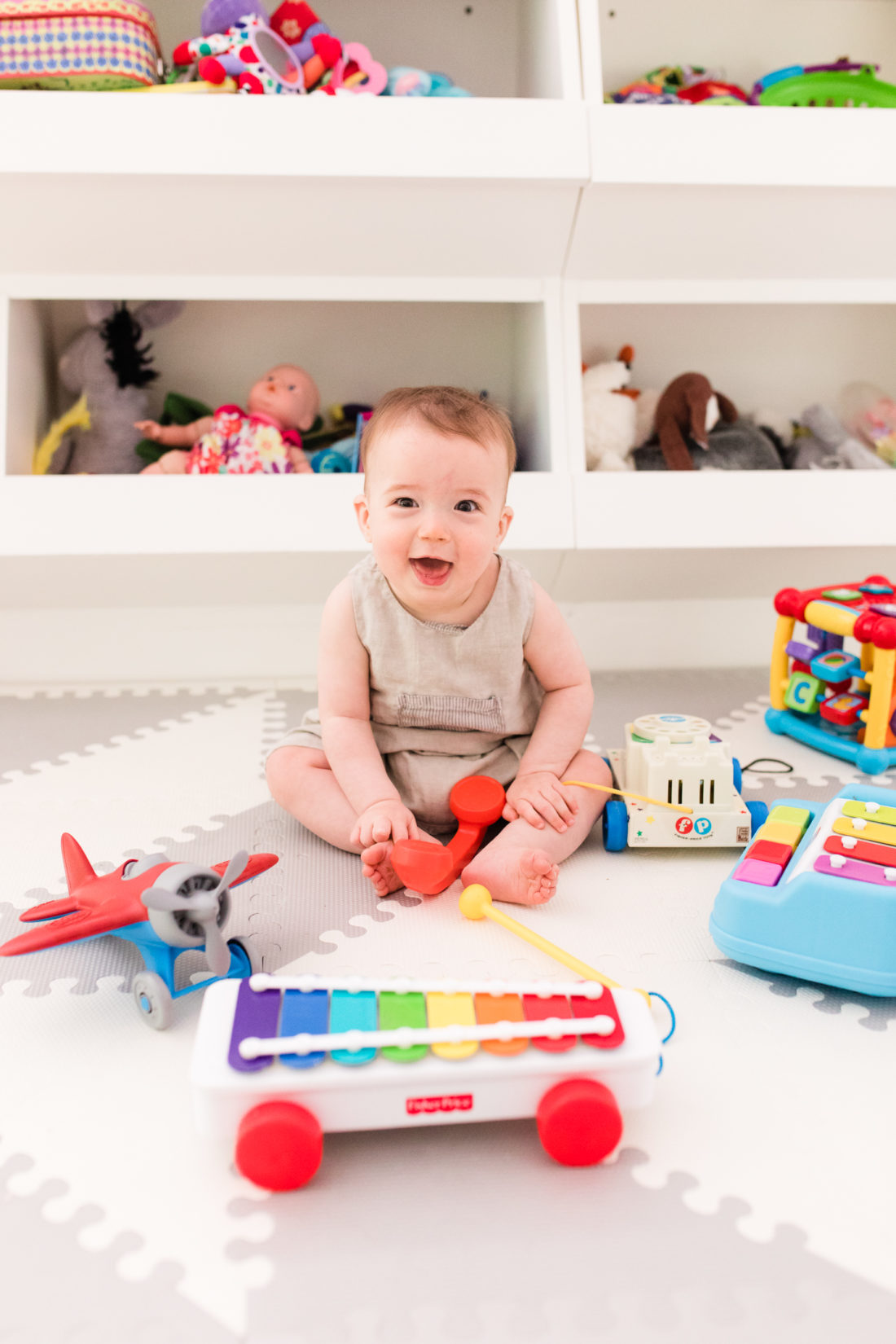 Baby Toys! There are thousands upon thousands of options to choose from! How do we pick the best? One of the most asked questions I've been getting since Major was born is what my favorite baby toys are for babies under a year old.  I have to say that a lot of toys have come through our doors, but between our move across the country last year, and the reorganizing and giving away that happens when a new child joins the family, only a select group have made the cut and stuck around.  This Winter, our family got the stomach bug– twice! As I was on my hands and knees sorting through mountains of toys to wash and disinfect I decided that it was time for a serious toy purge.  After going through all the toys and giving away about half (and we STILL have loads!) I realized that now is probably the best time to share my love for the toys that I've kept around through it all.  I'm sure you've already noticed most of these selections in my blog posts and on social media (after all, kids do play with toys all day!) but here is my official roundup of favorite toys for babies!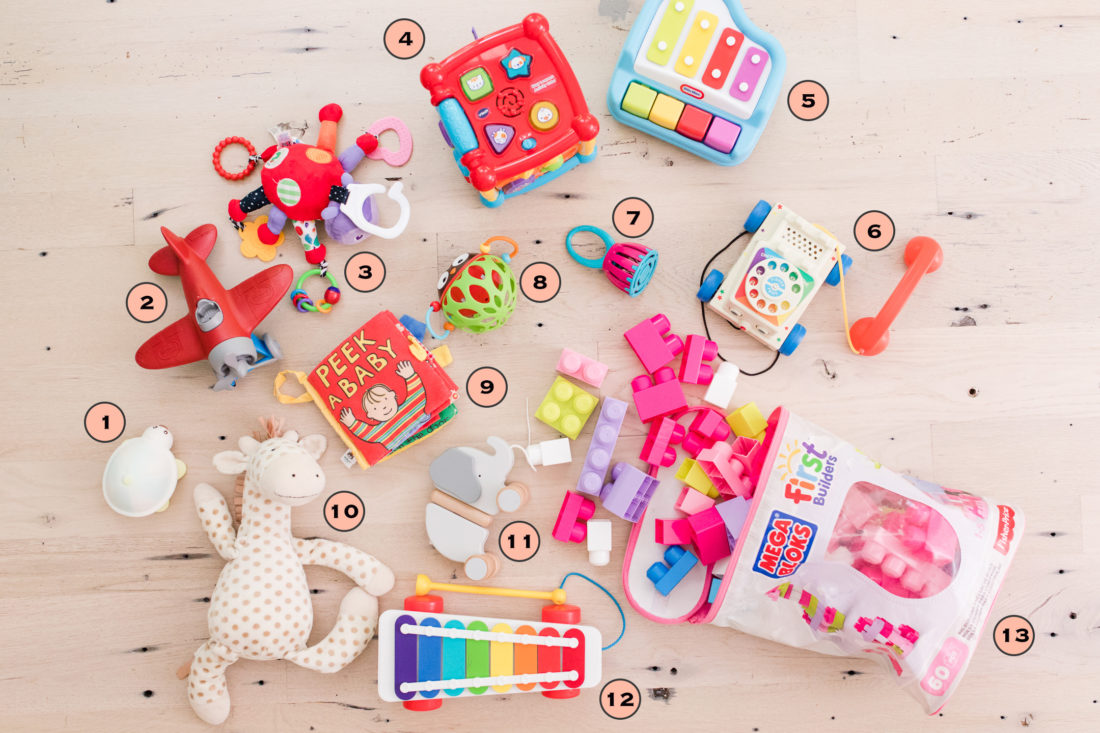 This is one of the toys in the "Sophie The Giraffe" collection.  It's a non-toxic, squeaky teething toy.  I love the turtle more than the Sophie because it's round and easier for the baby to hold (I've found), and they love gnawing on it when those little teeth start popping up.  When cleaning this toy, I recommend spraying with nontoxic cleaning spray and wiping off instead of submerging in water– since if water gets trapped inside it can develop mold!
I really love the Green Toys company because the toys are made from recycled materials, are totally nontoxic, extremely simple, and SO durable.  I have had this toy through three moves, a toddler, and a baby, and it has held up perfectly.  Marlowe still loves playing with it, and Major loves spinning the propeller and pushing it around.  It's so easy to clean, too! Their pink convertible car toy is adorable as well.
This is my favorite stroller/car seat toy.  It's fun to play with, and has tons of textures, colors, and little activities attached.  It's not as big and bulky as other stroller toys I've used, though, which I really appreciate.  I attach this to Major's stroller straps to occupy him, and even bring it on the plane.
This toy is the bomb.  It was recommended to me by the instructor of a baby class in LA when Marlowe was just a few months old, and it's been one of my favorite toys ever! Marlowe absolutely hated Tummy Time as a baby and this helped tremendously.  The little animals on the side light up and sing songs– Kyle and I know them by heart now.  Ha! Now Major is just as obsessed with this toy.  It's so cute to me that this toy has seen both my kids through babyhood!
I've used this toy with both kids, and it has held up beautifully.  Major in particular absolutely loves this little piano.  He bangs out songs all day! It's been a great way to occupy him both when he was on his tummy, as well as now that he is sitting up.
Holy Throwback! I had this toy when I was a baby and I bet you did too! Talk about a classic.  I flipped when I saw that they still made this, and bought it when I was pregnant with Marlowe.  Both my kids love it, and we have fun pretending to call different family members and talk to them.  I was surprised my kids even recognized that it was a phone, since phones are normally flat and rectangular these days– LOL.
This musical toy is so simple and great.  It's beyond easy to clean, and my kids both loved ringing the bell.  I usually toss this in the diaper bag for Major when we are traveling, since it will occupy him for a good chunk of time.
This is another toy I've owned for over three years.  It's a cute version of a rattle, and it's shape makes it easy for babies to grab on to.  Both my kids have loved this from when they were itty bitty babies!
Soft books with flaps, squeaks, and rattles are always a total home run with babies under a year old.  This one is so cute, and occupies Major time and time again.  To wash it is super simple– just toss in the washing machine!
I'm obsessed with Jelly Cat Stuffed Animals.  They're so well made, and the most soft and snuggly.  There are so many different animals, sizes, styles– you name it.  Major is obsessed with giraffes, and this stuffed giraffe happens to be his fave.  It's such a nice size and weight, and a pretty neutral color.  To be honest, I've pretty much tossed the non-Jelly Cat stuffed animals that we've accumulated over the years– the Jelly Cat ones are just much more nicely made.  I find that when you have kids, stuffed animals are like the opposite version of lost socks in the laundry conundrum:  I'm always looking around and being like "Where did these stuffed animals even COME FROM?!" LOL.
These toys are so classic! I know there are some people who are fully committed to wooden toys ONLY, and I can definitely appreciate that– even though it's not the personal choice I made.  There is something so lovely and charming about wooden toys, and this one is as interactive as it is beautiful.  We gave Major this elephant for his First Christmas, and he loves it! We used a similar one to encourage Marlowe to crawl for the first time when she was just a little babe.
What can I say, my kids LOVE musical toys.  I also may or may not have taught myself a few complete nursery rhymes on this thing back when I was a bored first time Mom with a sleepy newborn and a husband who traveled all the time.  Oh WHAT I WOULD GIVE to feel bored again some time! LOL.  Maybe one day I'll perform a concert of all my baby xylophone songs.  Madison Square Garden, prepare yourself!
I own like four sets of these, they're amazing.  Marlowe and I love building fortresses, barns, garages, and mermaid lairs with these blocks.  Major loves it when I build tall towers and let him knock them down! What a boy, huh? The best part is I just throw the lot of them in the dishwasher whenever they need a good cleaning and it's done in a jiffy!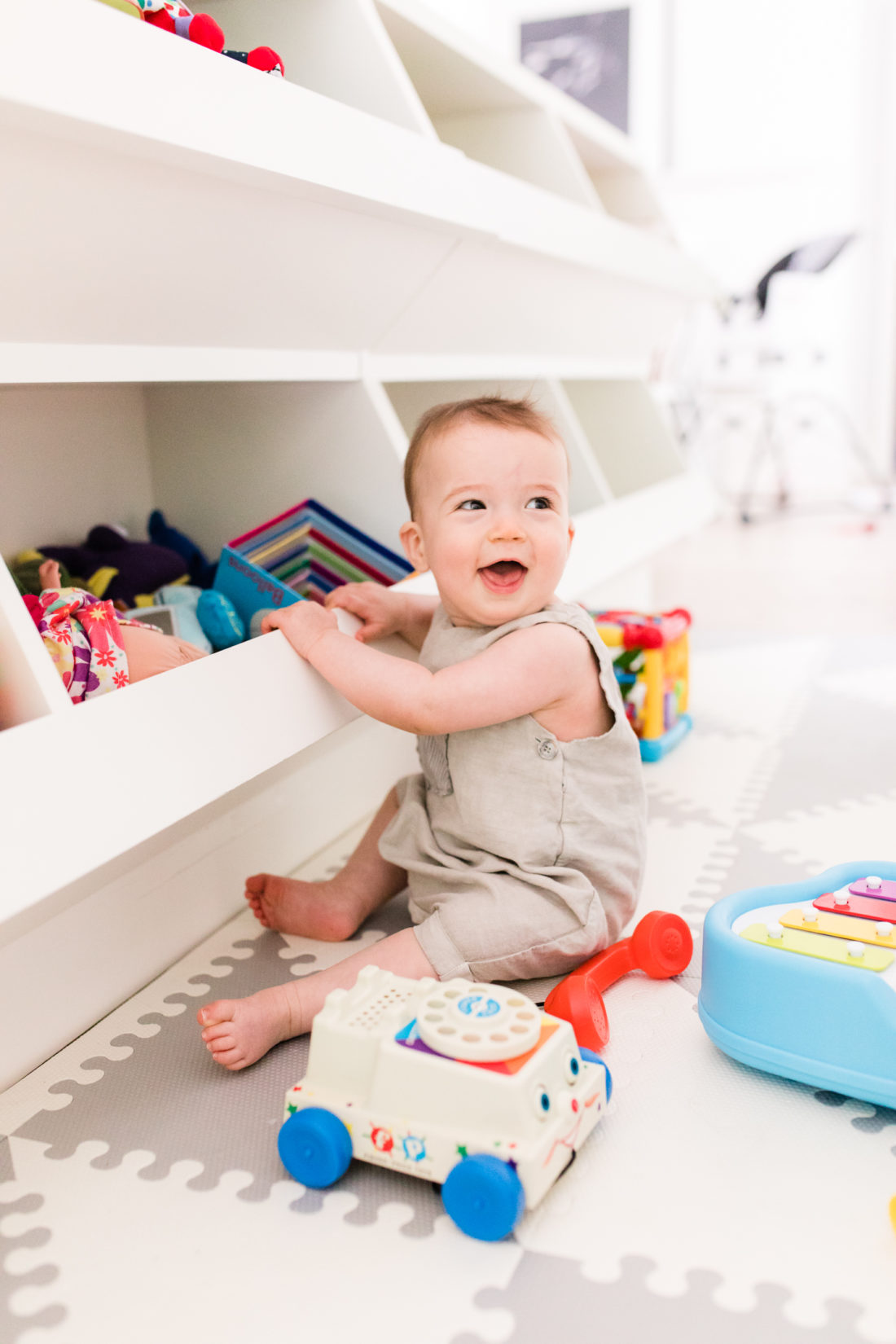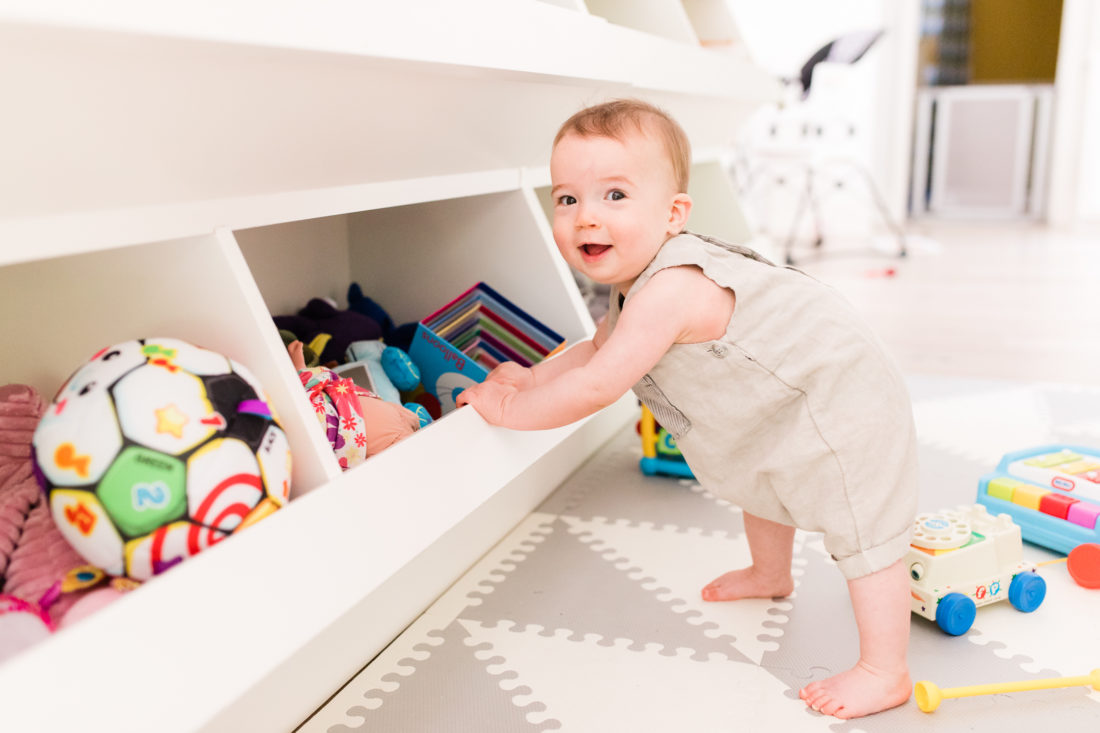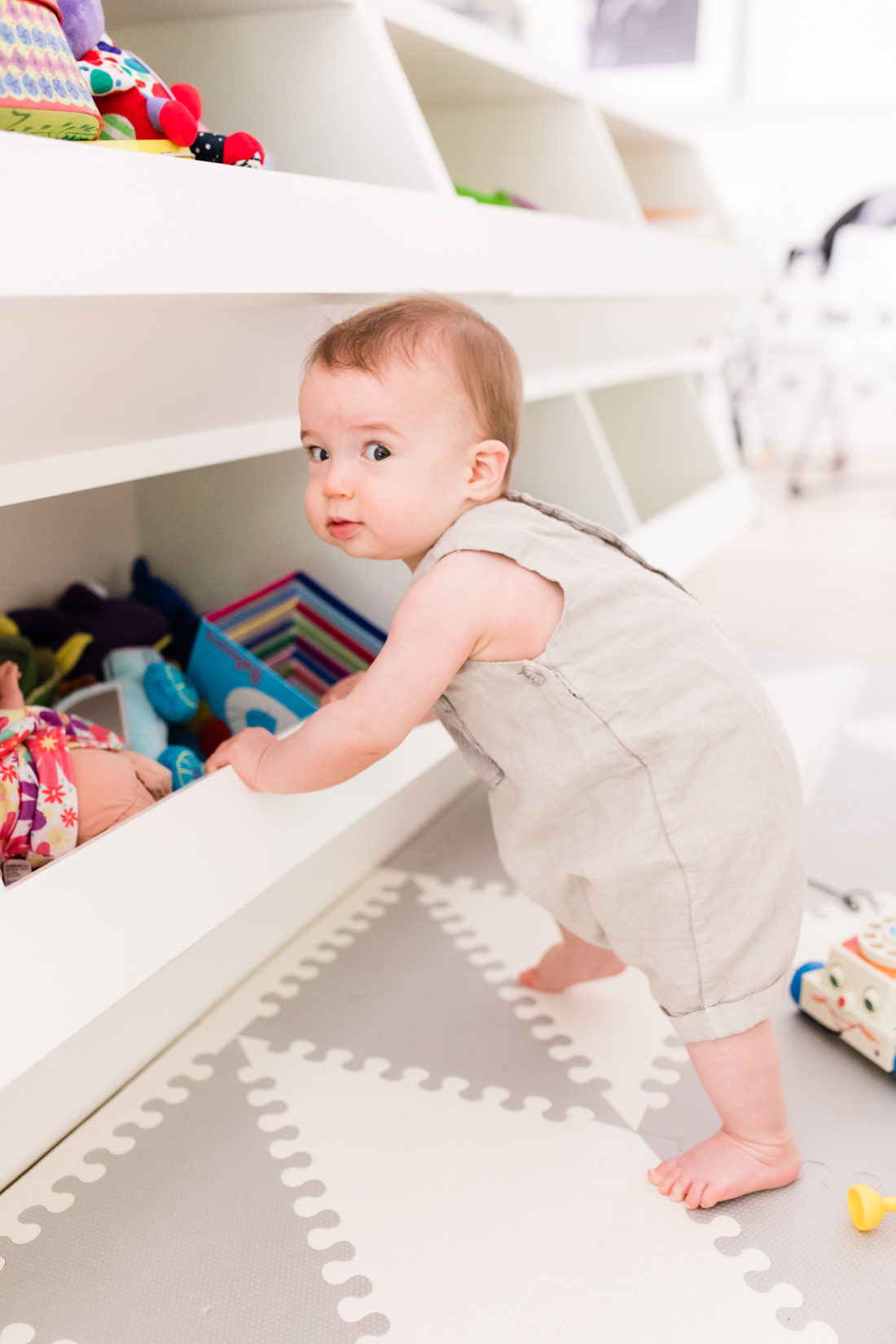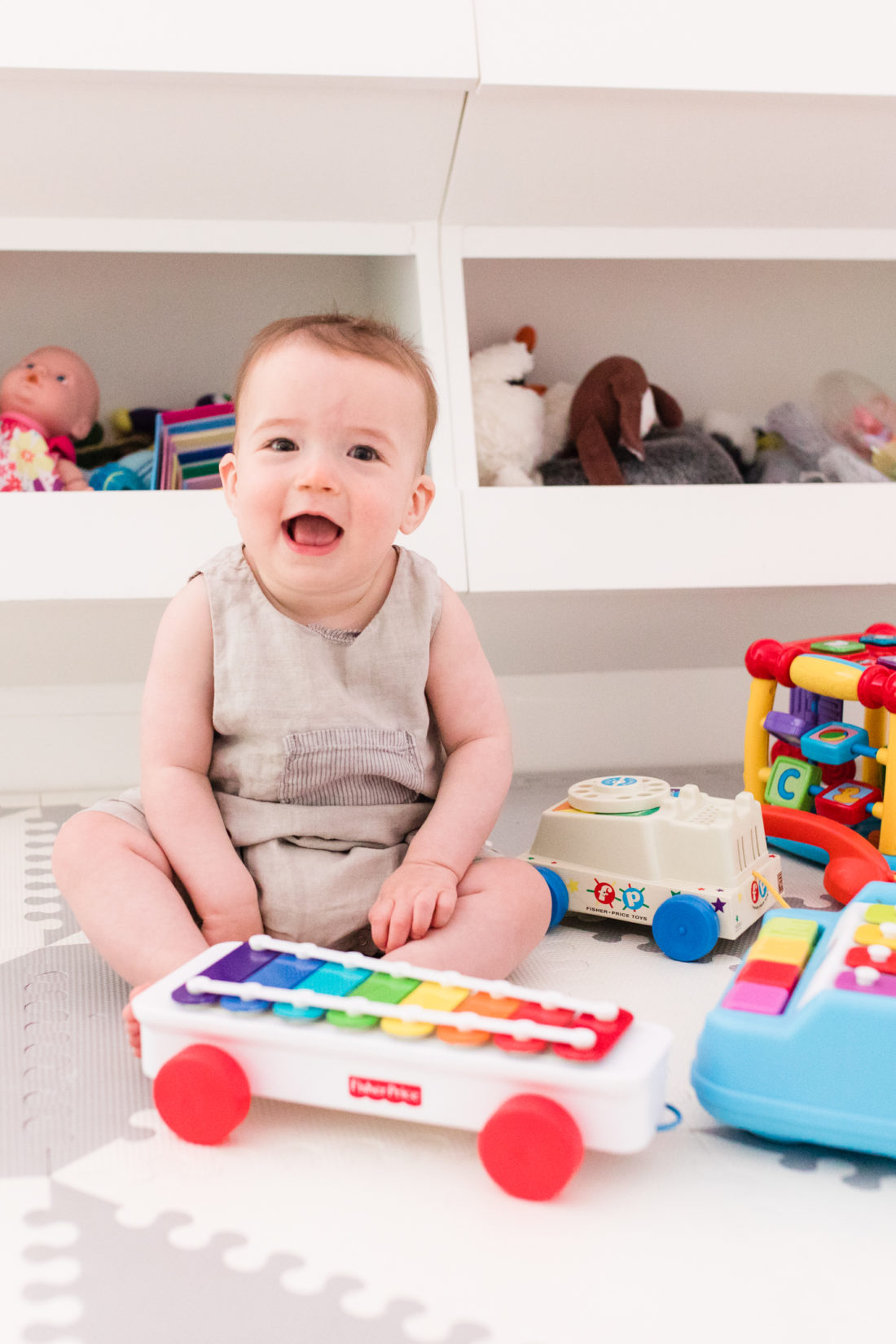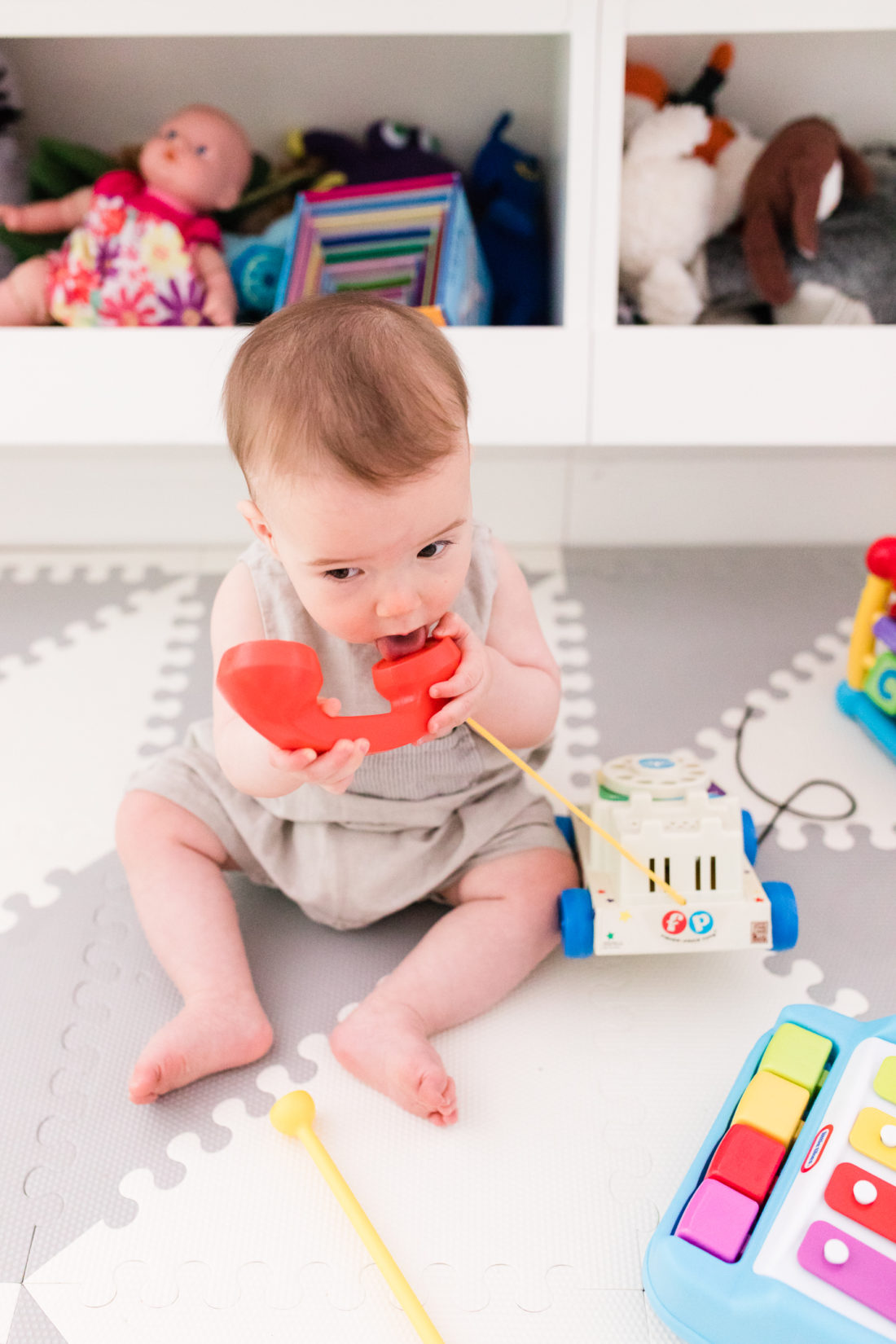 Do you have any baby toys for babies under a year that you absolutely swear by? Please share with the community in the Comments below!
Photographs by Courtney Ann Photography
Save
Save
Save