The following content may contain affiliate links. When you click and shop the links, we receive a commission.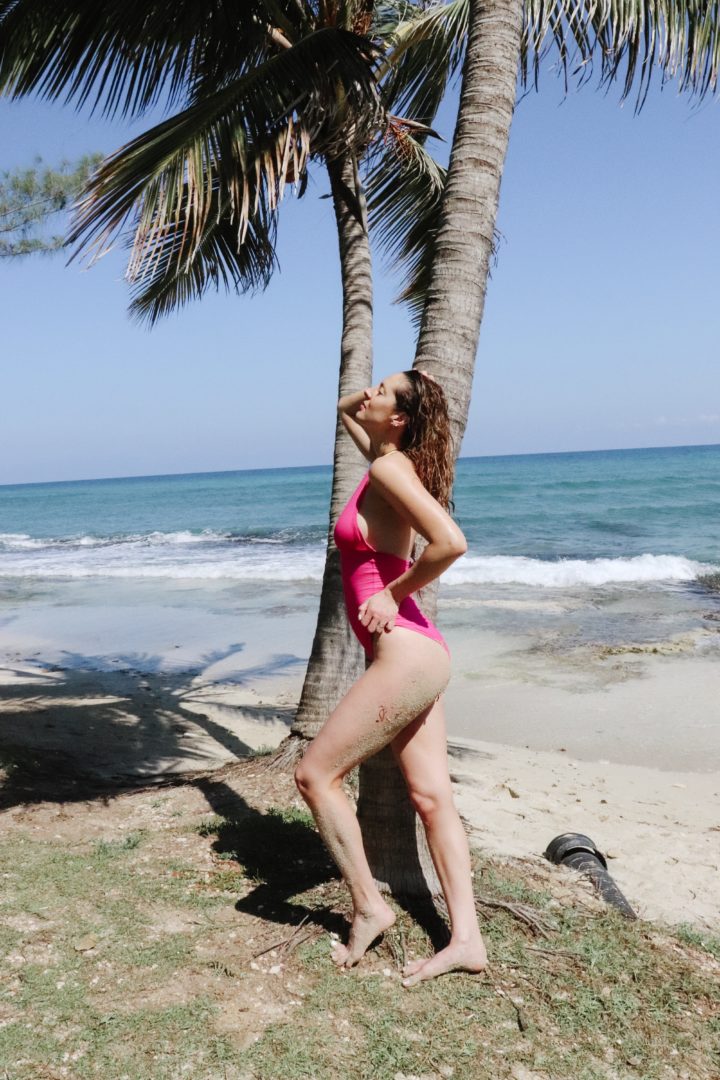 As you guys know, we recently went away on a fab little beach vacation to Jamaica! And whenever I'm in the sun, I make sure I'm WAY on top of the sun protection.  Not only because it's the safe thing to do in order to protect against skin cancer, but sun protection is an extremely great tool for combatting the signs of aging.  Plus, after my experience with Melasma last year I don't play around with prevention anymore! But just because you're practicing Safe Sun doesn't mean you can't enjoy a golden glow on vacation– or any other time of year for that matter.  In fact, getting a faux tan isn't as tricky or as high maintenance as one might assume.  I got a lot of questions when we were away about my favorite ways to self-tan, and today I thought I would share some of my tips, tricks, and go-to products.
I'll start by saying that my hands-down favorite way to get a faux glow is with a custom spray tan.  It is the priciest option, but by far the best if you have a great esthetician and can swing the cost for a special event or trip.  I always feel like a million bucks after a spray tan! My go-to spray tan in my area is Zen Bronze.  I always make sure to do an organic spray tan, since I don't want my body covered head to toe in harsh chemicals, and some spray tans are chock-full of them.  Zen Bronze does really natural-looking spray tans, you are in and out in fifteen minutes, AND they have a "rapid" option that allows you to shower in 2-4 hours.  When I lived in LA my favorite spray tanning place was Chocolate Sun– also organic! Make sure if you decide to spray tan that you follow the directions they give you to a T.  So important.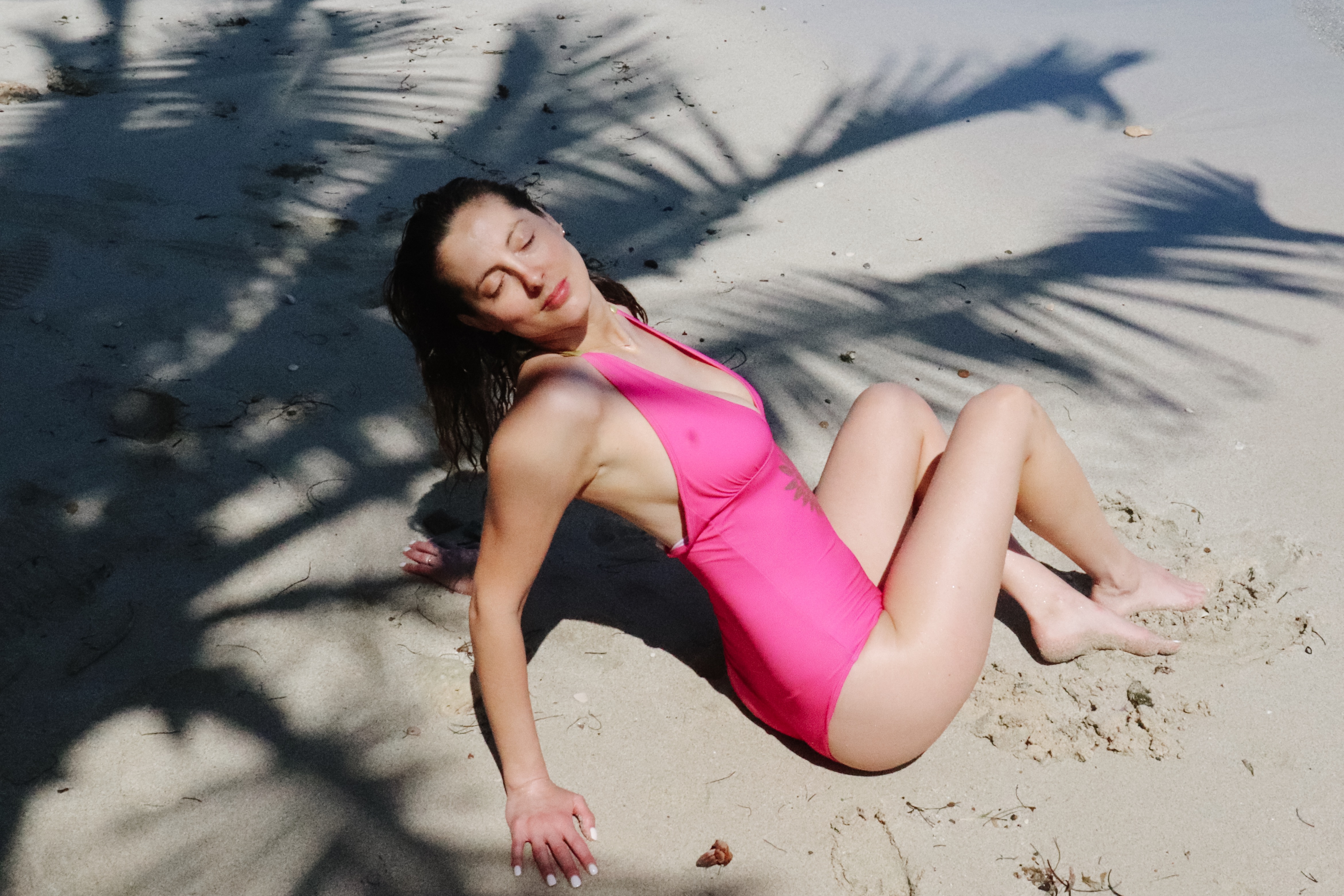 Before Jamaica, I went and got a spray tan, but I also brought along some of my favorite faux tanning products to assure that my tan stayed in tip-top shape the whole trip.  Chlorine and saltwater, as well as certain sunblock, can fade a faux tan, so bringing along something to top up on a beach vacation is key. Below are my favorite products with a little description. As always, you can ask me more questions about these products in the comments section if you want additional info!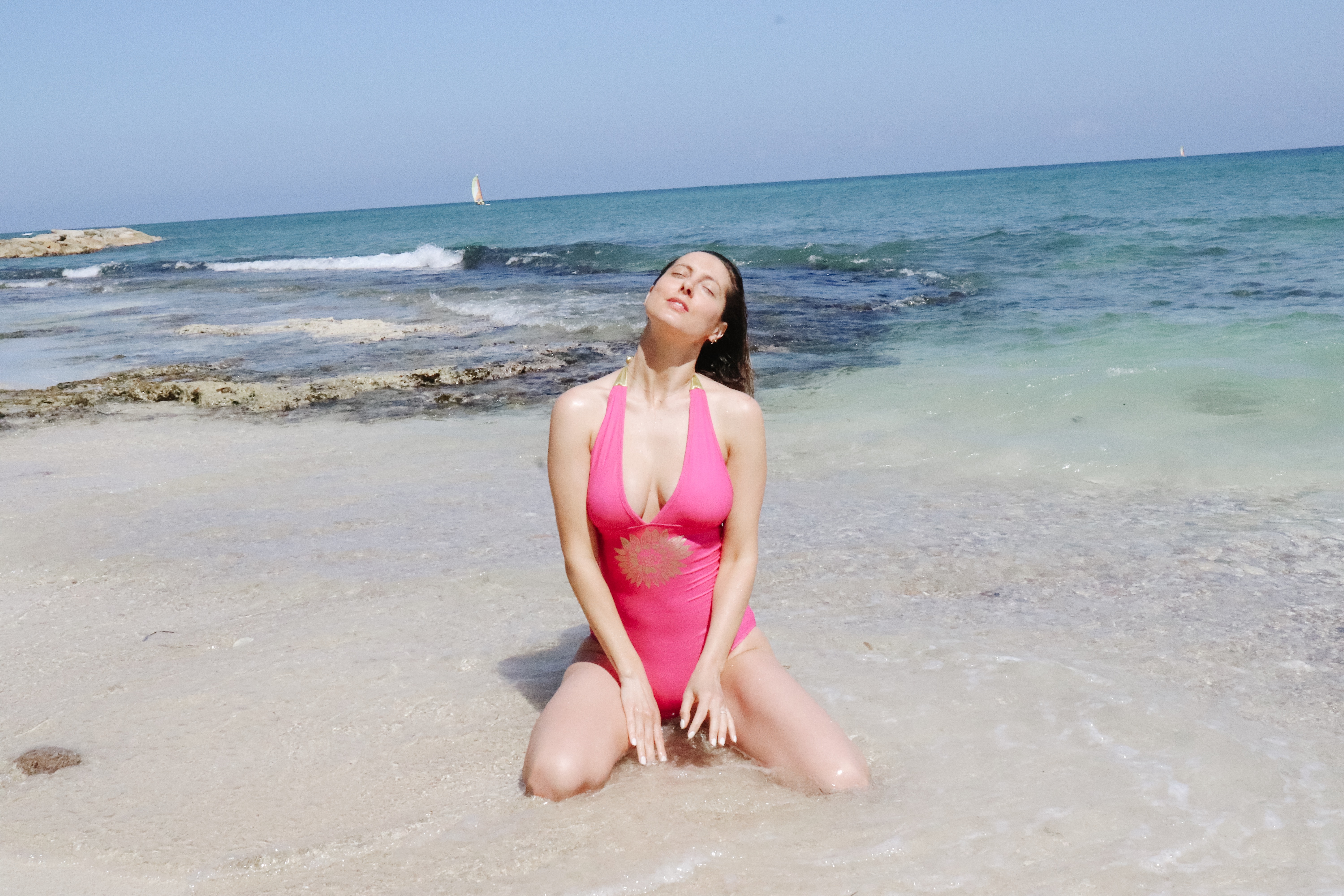 My Favorite Faux Tan Products...
St. Tropez Self Tan Purity Bronzing Water Face Mist
$30
I've written about this product before, but it's so fab! This light, refreshing mist can spray on as a last step in your beauty routine, or spritzed over makeup for a little bronzing boost.
COOLA Organic Sunless Tanning Lotion
$46
This organic self-tanner is my go-to for topping up a spray tan, or for use on its own on the body.  The scent is more tropical than cloying like most tanners, and it's really foolproof.  Make sure to follow the directions on the bottle! I use this two days back to back for a golden glow.
Tan Towel Towelette
$30
These towelettes give a great, natural glow and have skincare benefits! When we were in Jamaica I used one of these every other night before bed to top up my glow.  Plus they're super simple to pack!
St. Tropez Tan Enhancing Body Polish
$18
If you're faux-tanning, it's important to get a good scrub in before a tan, as well as every week or so during your tan.  Patches of dead skin cells can make your tan splotchy or uneven. You also want the tan to fade naturally and not in patches! I love this scrub.
Jergens Natural Glow +FIRMING In-shower Sunless Tanning Lotion
$10.40
If you love a glow year-round, this in-shower moisturizer is the easiest way to achieve it, at a great price point!  I've written about this before because I truly couldn't believe it worked…but it does.  Beautifully!  This is especially good for people with more fair skin tones.
Microfiber Applicator Self Tanning Mitt Set
$6.99
If you plan to self-tan as a novice, an applicator mitt is a must! It helps you buff out that product to achieve the perfect tan, and helps protect hands and nails from the product.
My Tips for Faux-Tanning…
Exfoliate first! I like to dry brush, and then use a sugar scrub in the shower.
Shave or wax the night before or two days before a spray tan, depending on how fast your hair grows.  If you shave or wax after your tan it will diminish your tan!
Always wash your hands after applying self-tanner, but make sure not to get the water above your wrist mark or else you will get a weird tan line.
If you find that certain areas of your body absorb more tanner than others, and get oddly darker, try rubbing in a pea-sized amount of body moisturizer to those spots before tanning.  I usually do this with my heels, my hands, my knees, and my elbows.
FOLLOW DIRECTIONS. Nobody knows their product like the brand who made it.  And different tanners need different approaches!
Moisturize day and night to maintain your tan, but make sure not to use anything oil-based as it will strip your tan.
Do not use exfoliating face wash or facial treatments when you're rocking a faux glow or it will fade your tan fast.
Don't forget that self-tanner is not sunblock! Apply sunblock often, and after swimming or showering in order to protect your skin from harmful rays.
If you get a "bad tan" and want to fade it, or to fade spots that are too dark, apply lemon juice directly to skin, and/or body oil.
Allow your faux tan to dry completely before dressing, and if you're going to get a spray tan, make sure to wear loose clothing and no bra!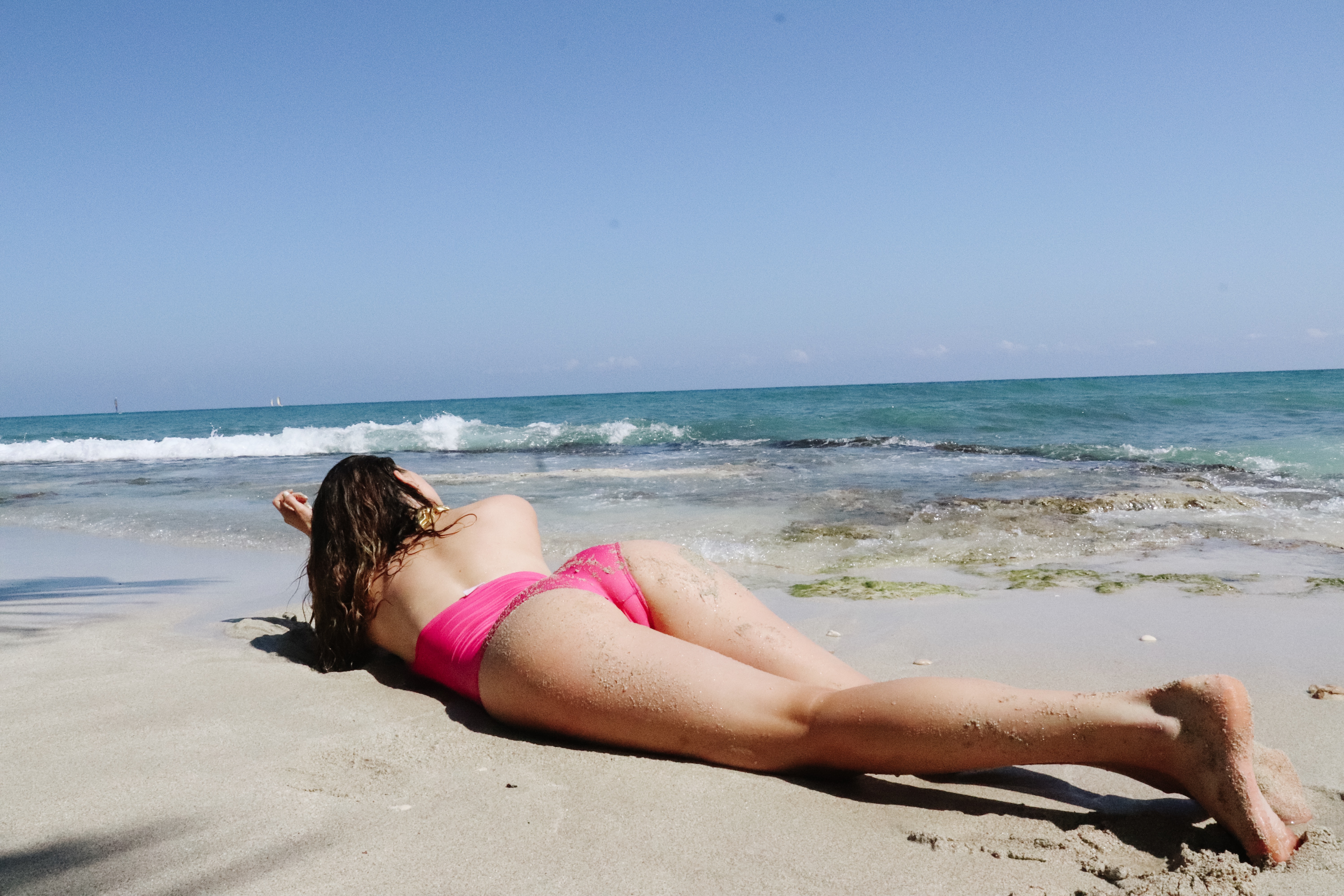 Happily Eva After, Inc. © 2019 All Rights Reserved