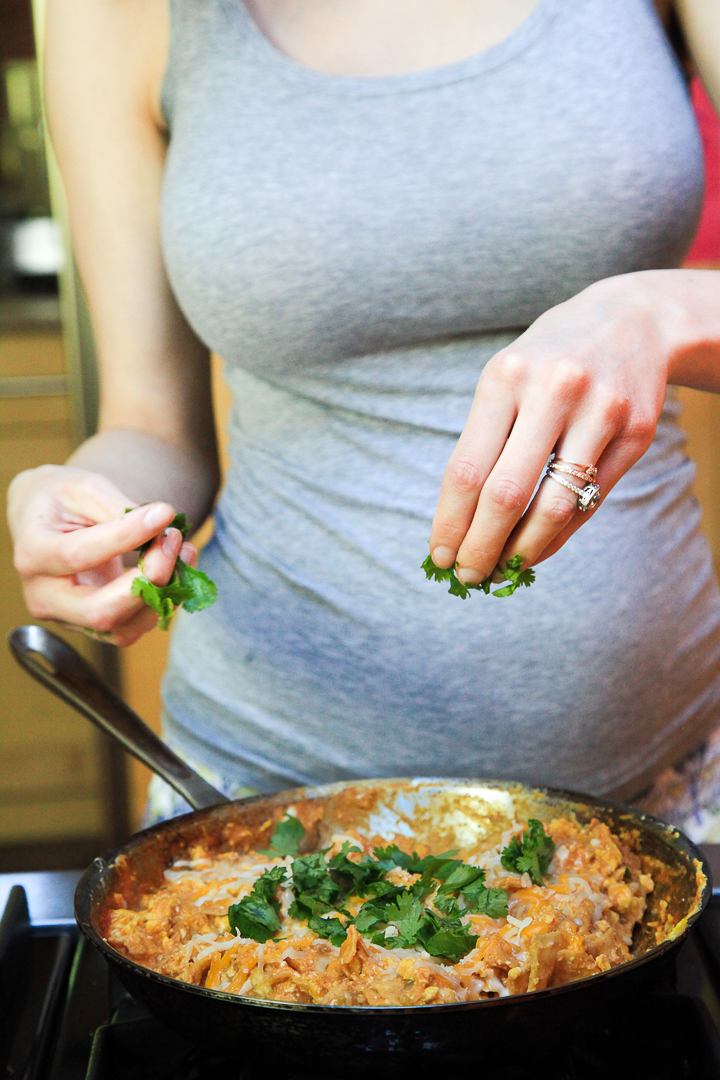 Father's Day is almost here!  I'm all about pampering Dad on his special day– the wonderful Fathers in our children's lives contribute so much to who they are and who they will become, and it's great to have a reason to celebrate that! This Father's Day, I'm cooking up something super simple and MEGA delicious for Kyle: Chilaquiles!
Chilaquiles is a Mexican breakfast specialty, which is known for curing hangovers and bringing a smile to almost any guy's face.  It's inexpensive, easy, and a totally yummy comfort food that is completely addictive once you start chowing down! So push the stack of pancakes aside this year (I find pancakes so stressful to cook on that griddle anyway) and cook up this one-pan dish that the whole family can enjoy.  Marlowe took one look at this and said "Marlowe eat it that yummy thing!"  I can guarantee we'll be going in for round two…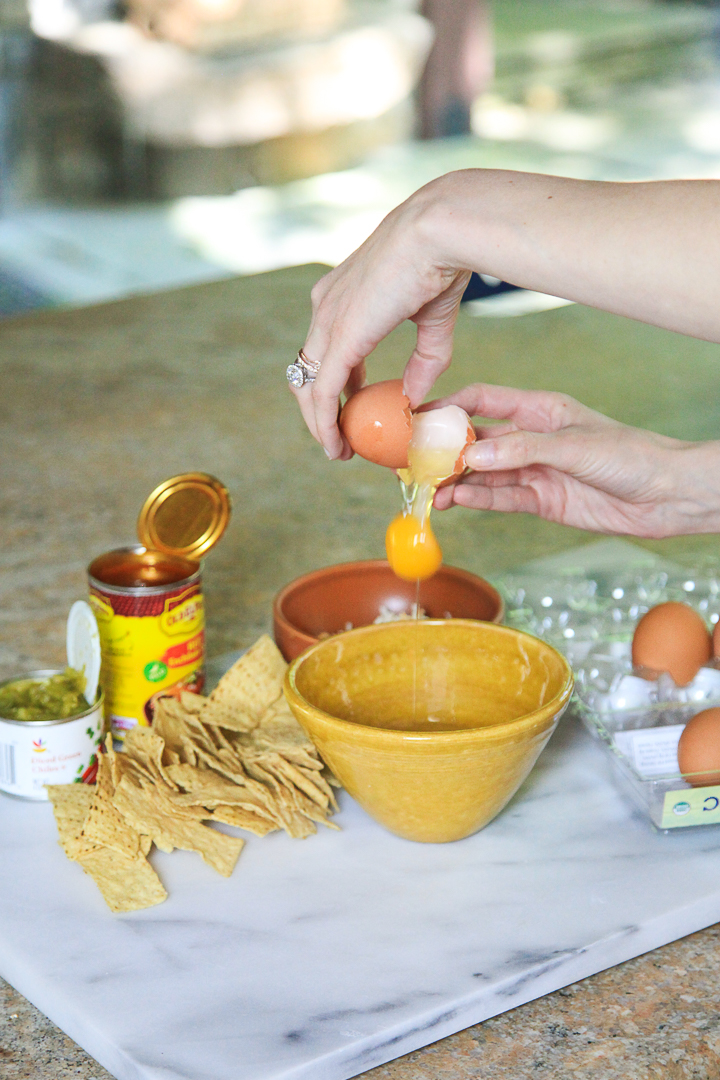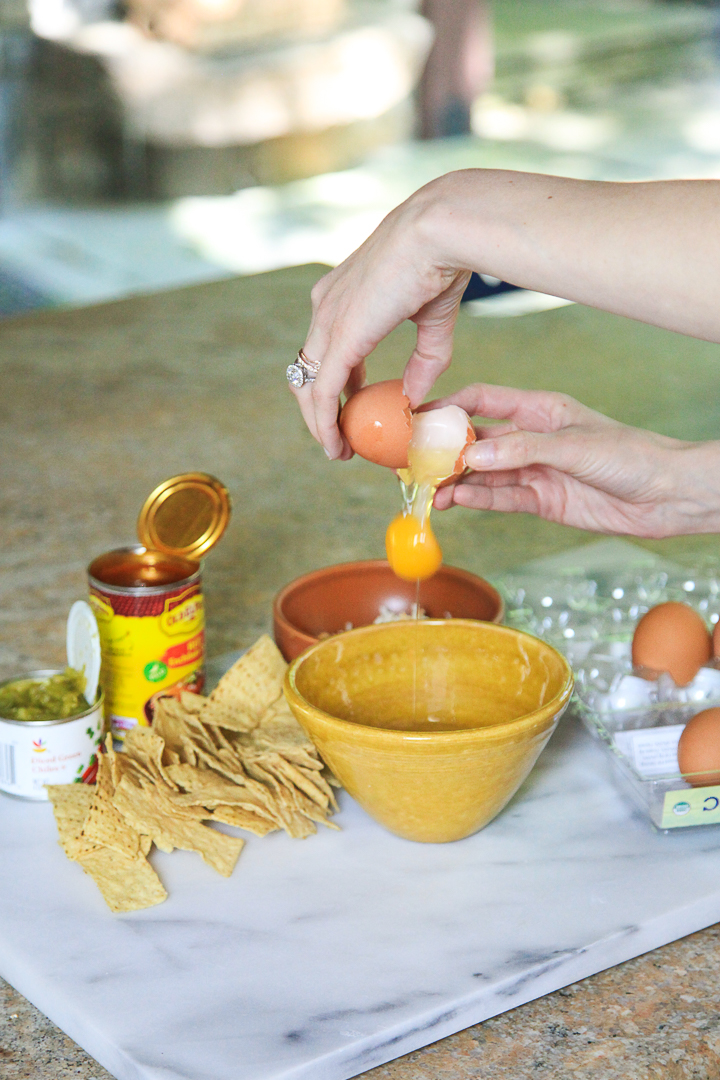 Fabulous Father's Day Chilaquiles (serves 2)
6 eggs, lightly beaten
2 cups salted Tortilla Strips
1/2 Onion, diced
4 Tbs Vegetable Oil
1 Small can mild Enchilada Sauce
2 Tbs canned Green Chilis
1/4 cup Water
3/4 cup shredded Mexican cheese
Handful of fresh cilantro (for garnish, optional)
In a large frying pan, heat the Vegetable oil over medium heat.  Saute the onion until golden, approximately five minutes.  Add the eggs and the tortilla strips to the pan and stir continuously until eggs are firm, approximately 5 minutes.  Add the can of enchilada sauce and the water to the pan and turn the heat up to medium high.  Add the green chilis.  Simmer until the sauce thickens, approximately 5-7 minutes.  Top with the cheese, and turn the heat down a bit, folding the cheese in to the eggs until melted.  Top with cilantro and serve hot!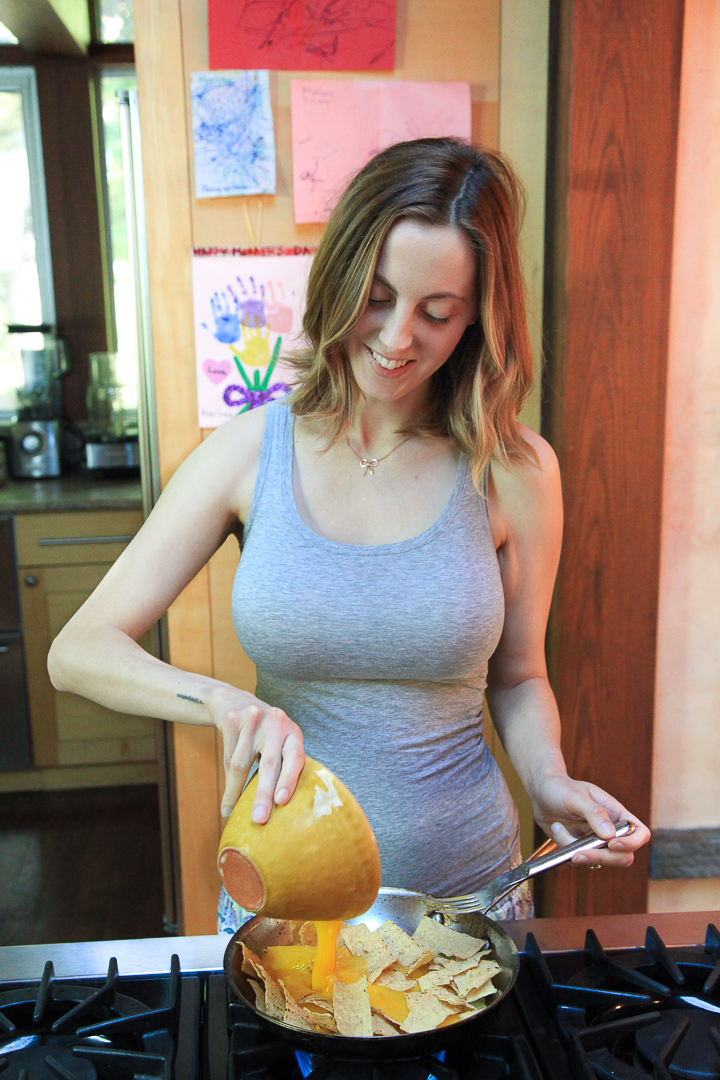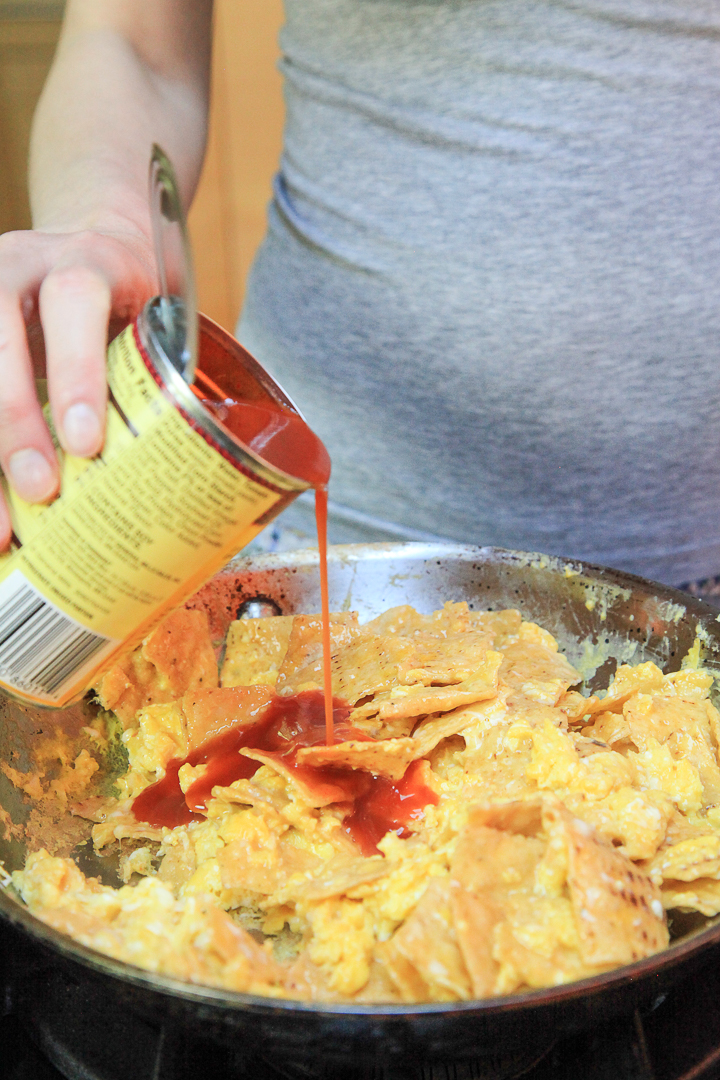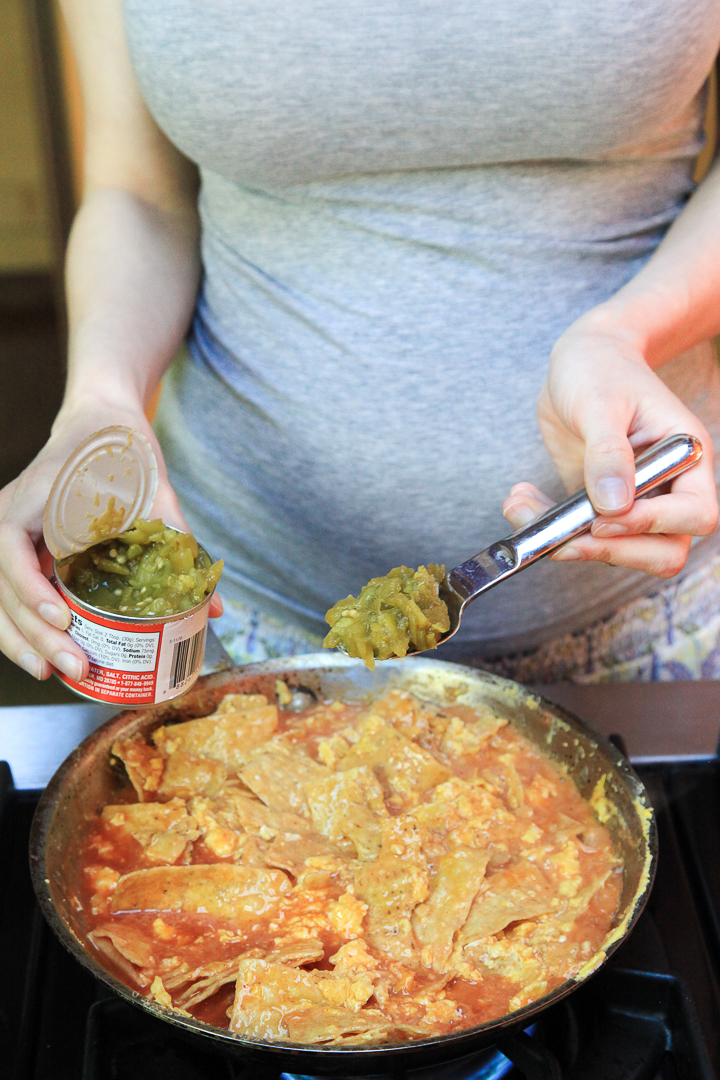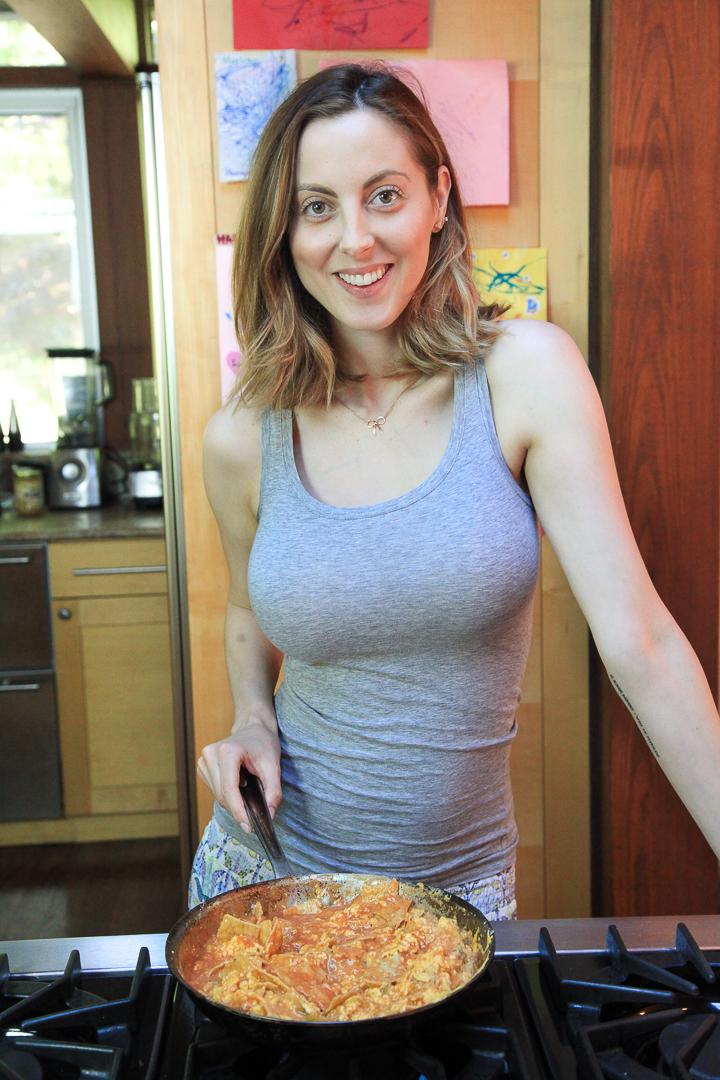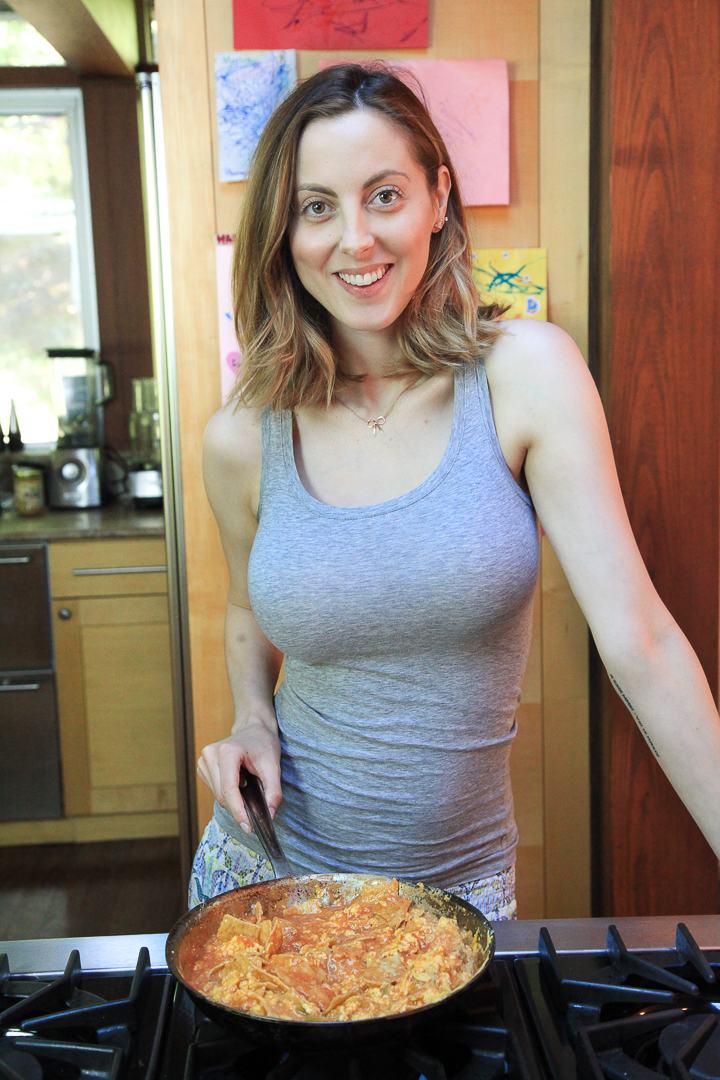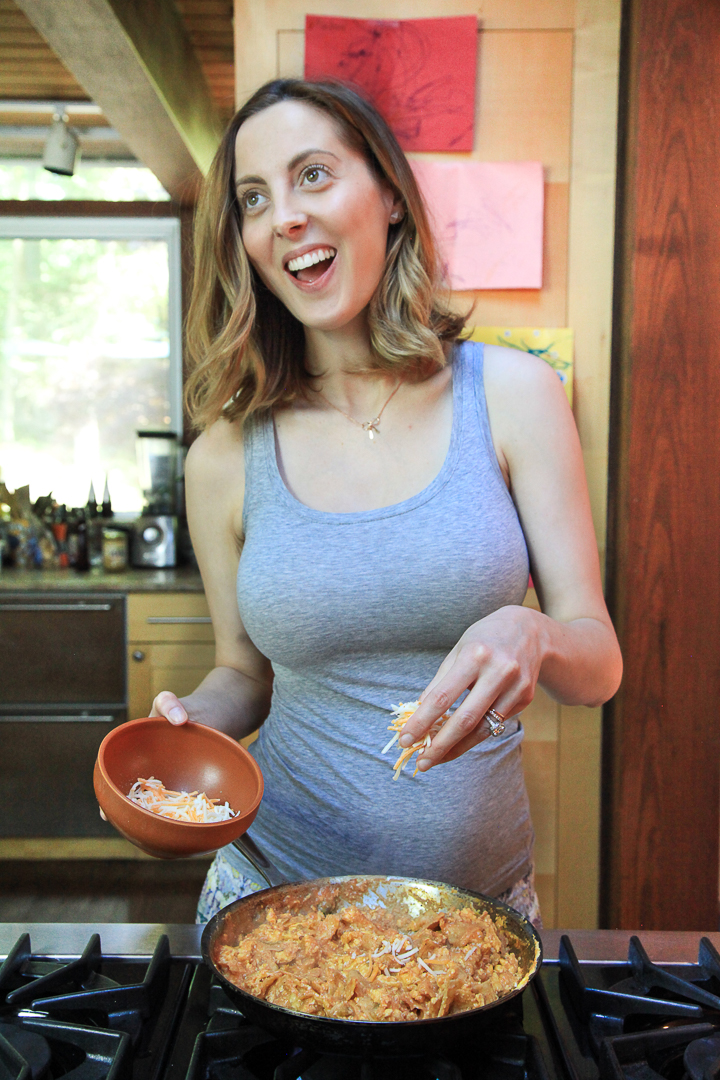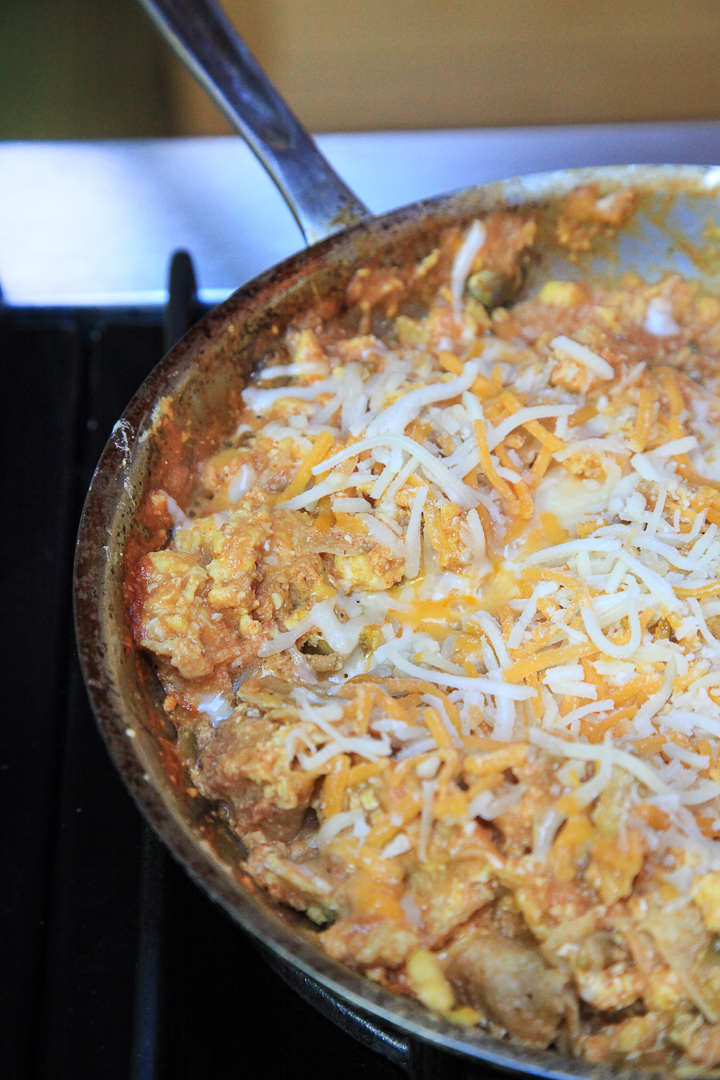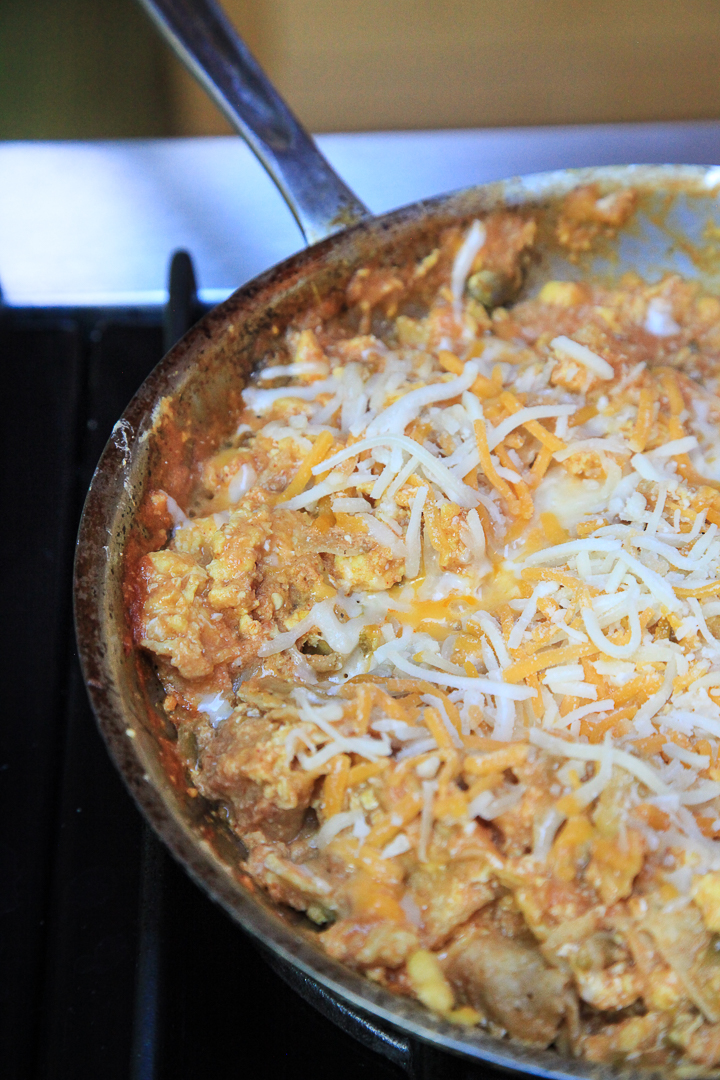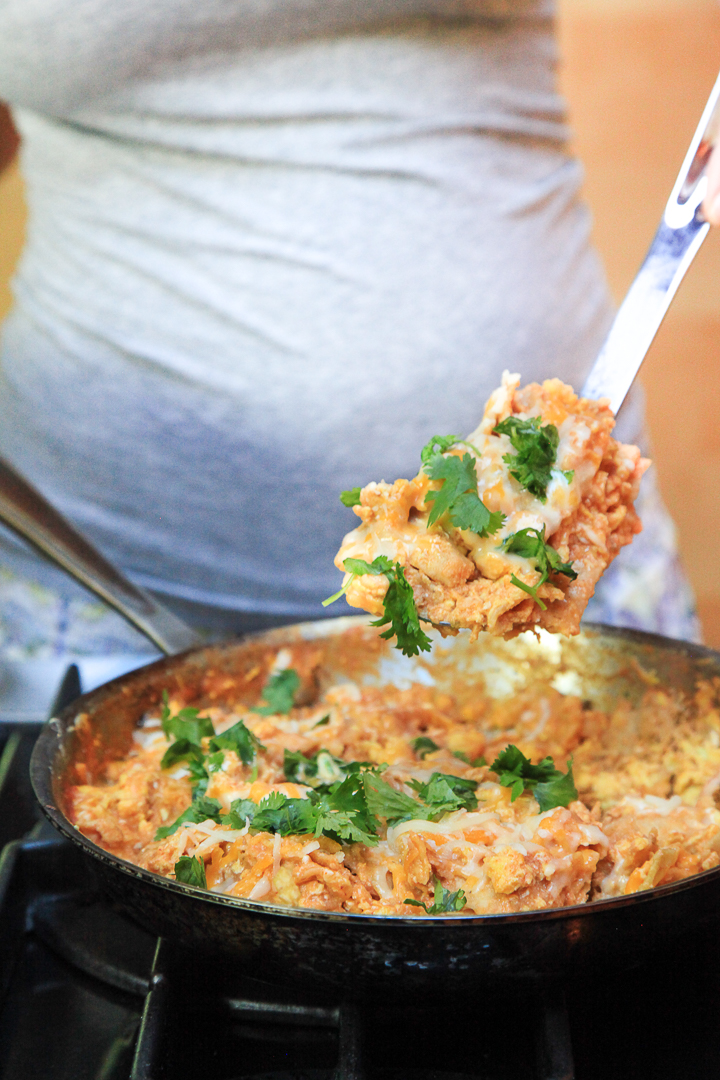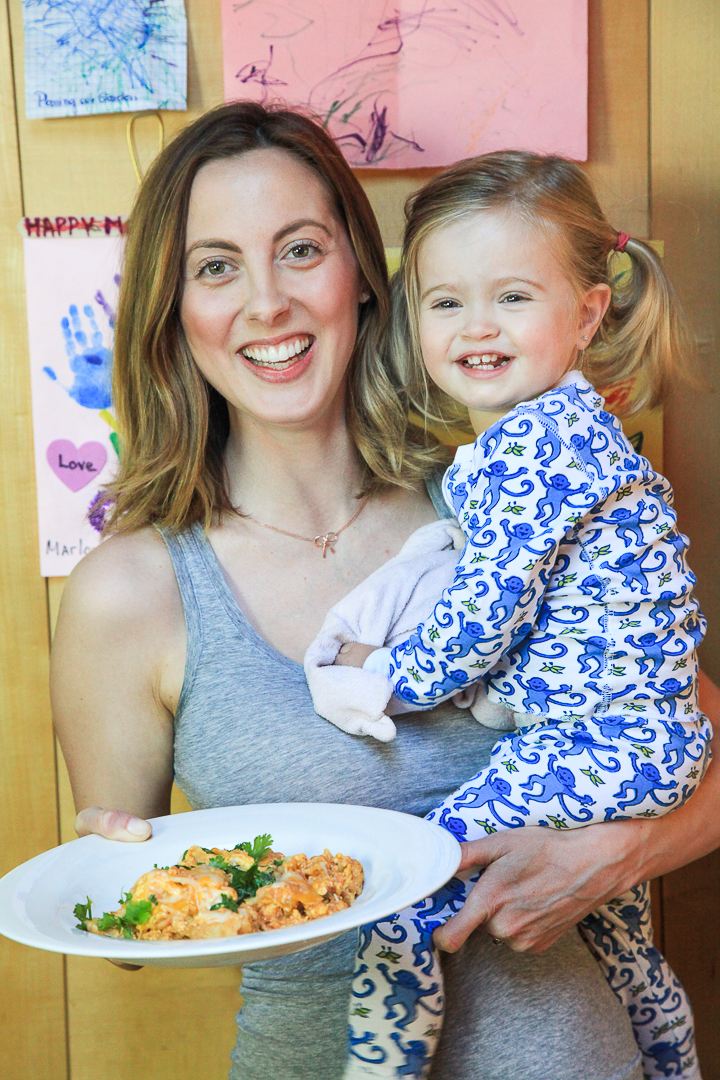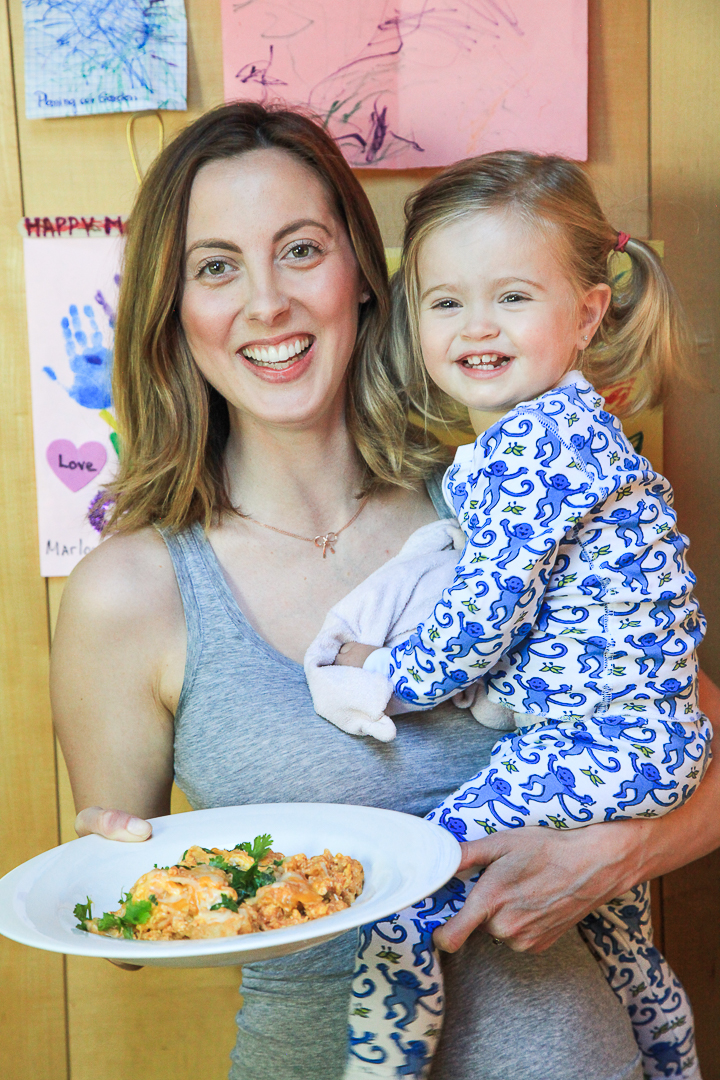 Have you ever had Chilaquiles? Do you love them as much as I do??!
Photographs by Anel Dzafic