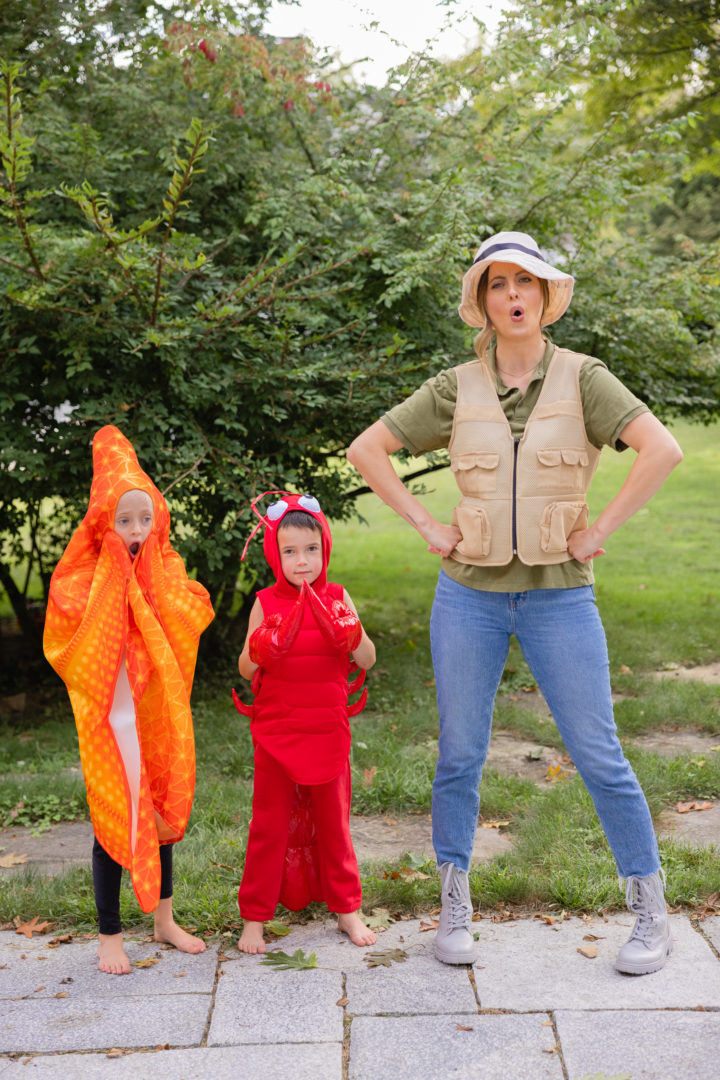 For our second family Halloween costume this year, we had to pay homage to our favorite place: Maine! This costume idea actually has kind of a funny story behind it. This year during our trip to Maine, Major got unexpectedly obsessed with Lobsters. Not eating them, but just the creature itself. He would sit and watch them in the tanks everywhere we went. Anything he saw with a lobster on it, he wanted. Which, if you've ever vacationed in Maine, you know lobster paraphernalia is EVERYWHERE. When we asked him why he loves lobsters so much, all he would say is that they're "just so cute!". LOL. I mean, I agree, but it just seems a little out of the blue for a four year old.
Late August is also when we start talking about Halloween costumes with the kids and getting the ball rolling on what they'd like to be. Major's immediate response: "A LOBSTAH!" Even though he eventually settled on some other ideas weeks later, it got me thinking how cute it would be to do a Maine themed set of costumes! We all sat down and thought of some wildlife that would be cute to recreate. Marlowe found so many beautiful starfish in the tide pools while we were there, so she chose a starfish. Mateo loved watching the little minnows by the edge of the lake there, so he said "Fish!". And we all know what Major chose. I decided to be a fisherman and outdoor enthusiast. I'll add that it's the most comfortable costume I've worn for this series. Ha! I think this costume turned out so cute, and it's perfect for any family that loves the Lake Life or the great outdoors! Let me know your thoughts below.
---
Photographs by 

Julia Dags

 | Copyright © 2021 Happily Eva After, Inc. All Rights Reserved.