The following content may contain affiliate links. When you click and shop the links, we receive a commission.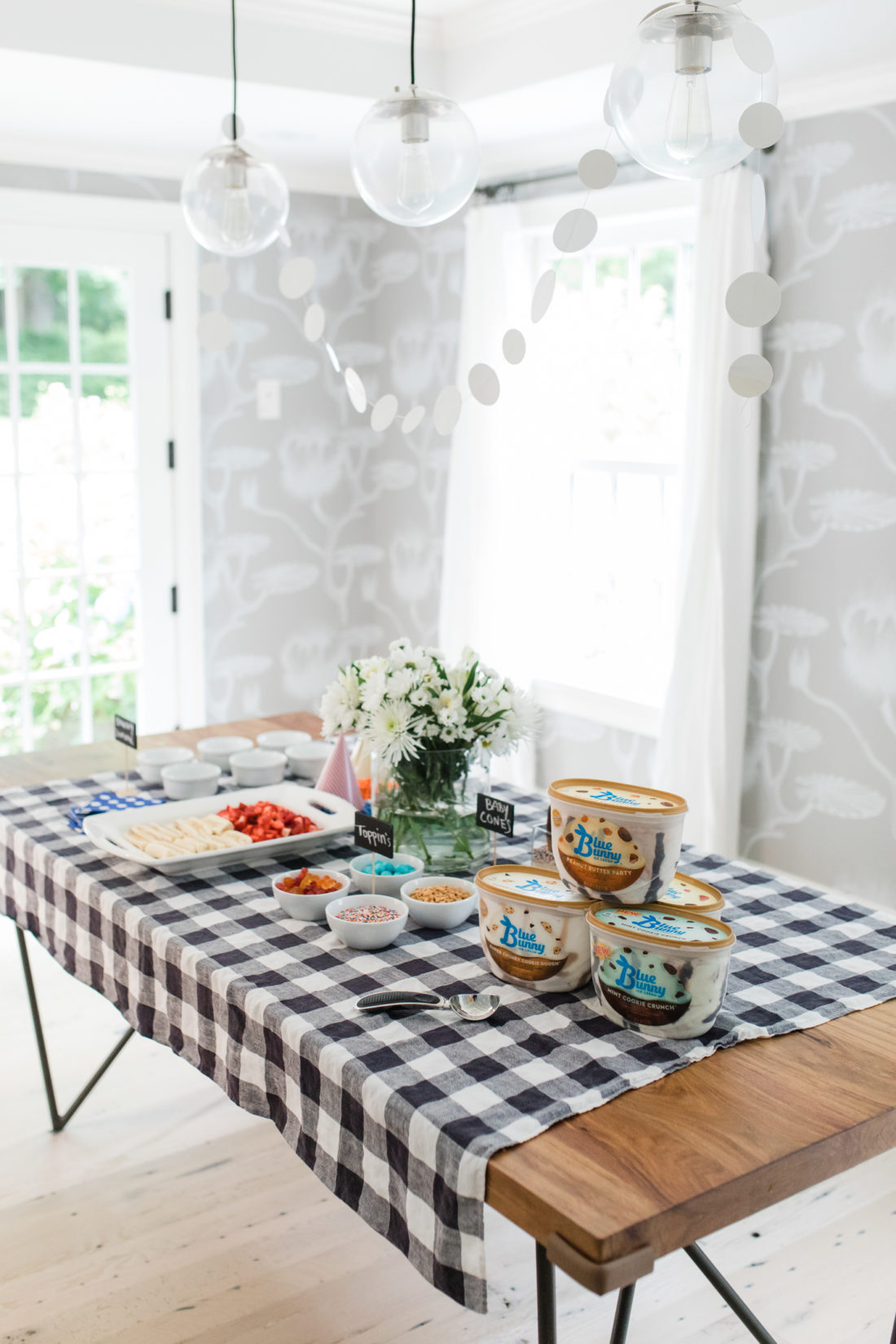 Many thanks to Blue Bunny for sponsoring this post! As always, the thoughts and opinions expressed below are entirely my own.
July is National Ice Cream Month (really!), and there is no better way to celebrate than with a family-friendly, good 'ole fashioned ice cream social! I absolutely love throwing ice cream socials because they are beyond adorable, so fun for everyone, and ridiculously easy to throw together.  Let's be honest: we all scream for ice cream.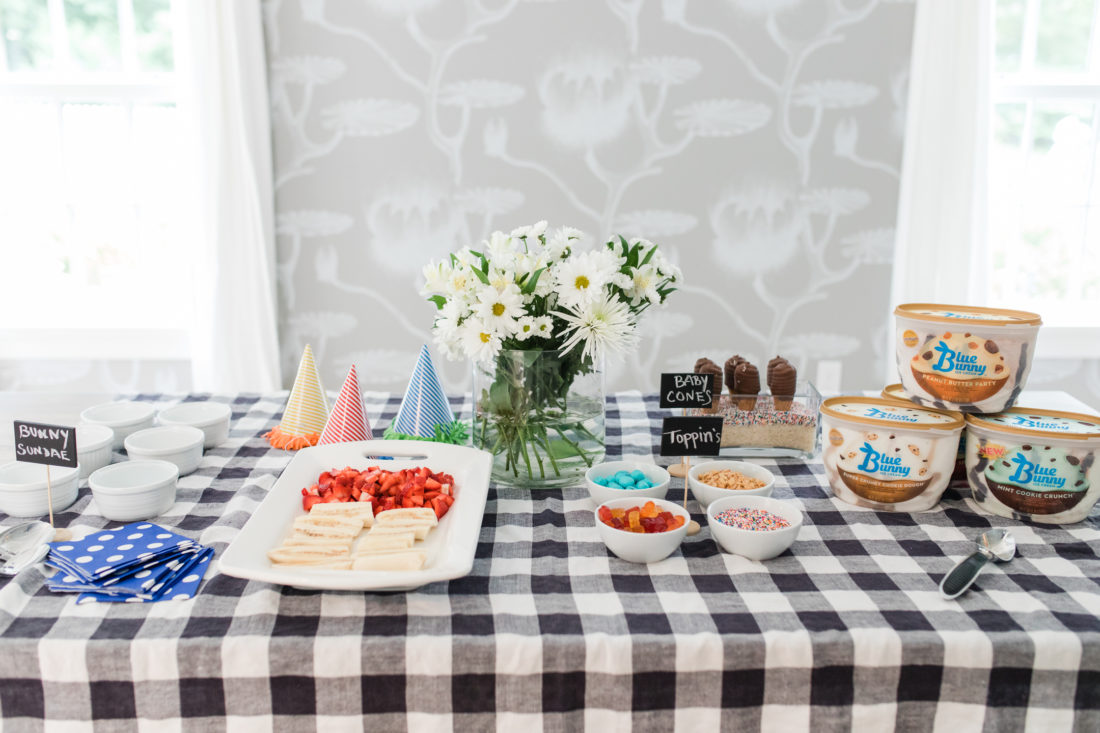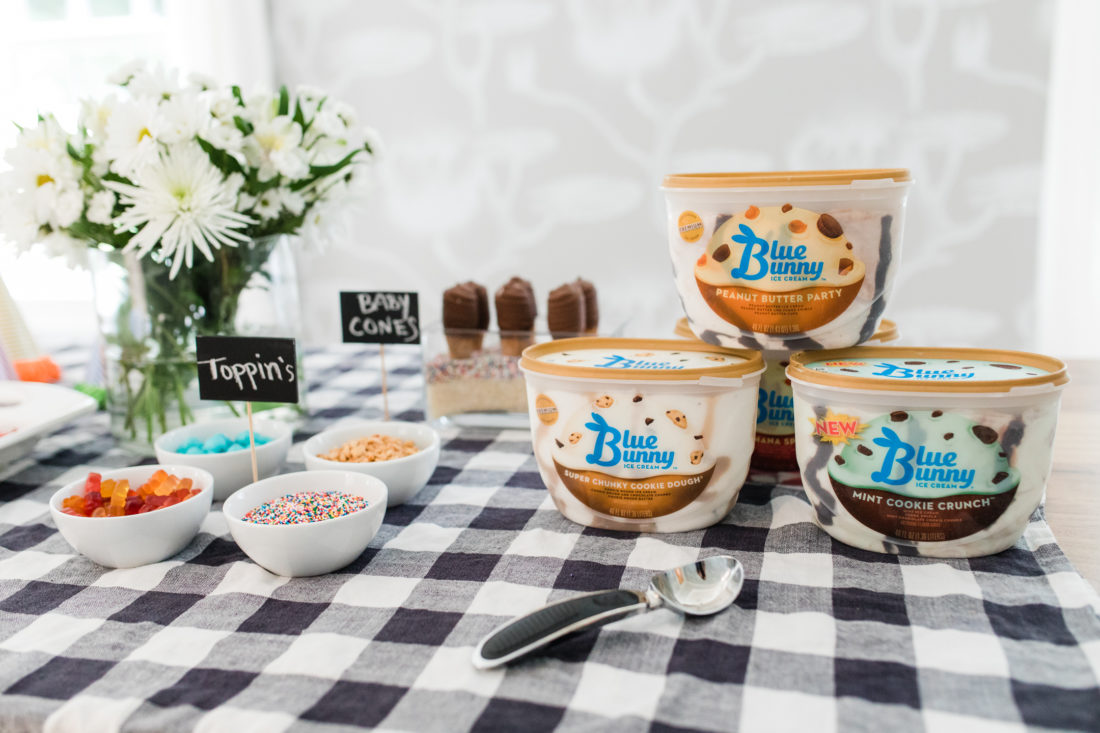 And my family screams the loudest for Blue Bunny ice cream! Blue Bunny has been bringing delicious ice cream with fun, fresh ingredients to families for over 80 years.  They are the perfect combination of yummy and exciting flavors– mixed with that classic, undeniable nostalgia.  I personally love when I open up a tub of Blue Bunny ice cream and you can see the flavors all mixed in, with that untouched beautiful creamy surface.  It's summer in a tub! We had some friends in town recently and figured it would be the perfect time to throw an ice cream social– to welcome them, let the kids play, and introduce new friends to old.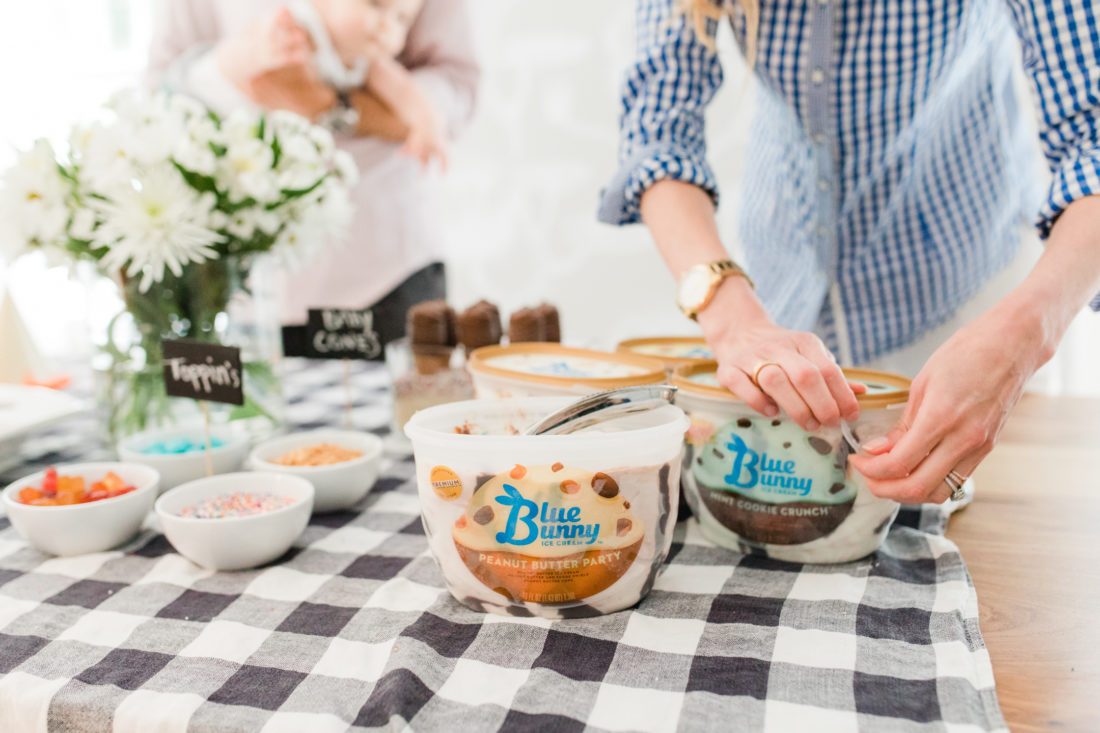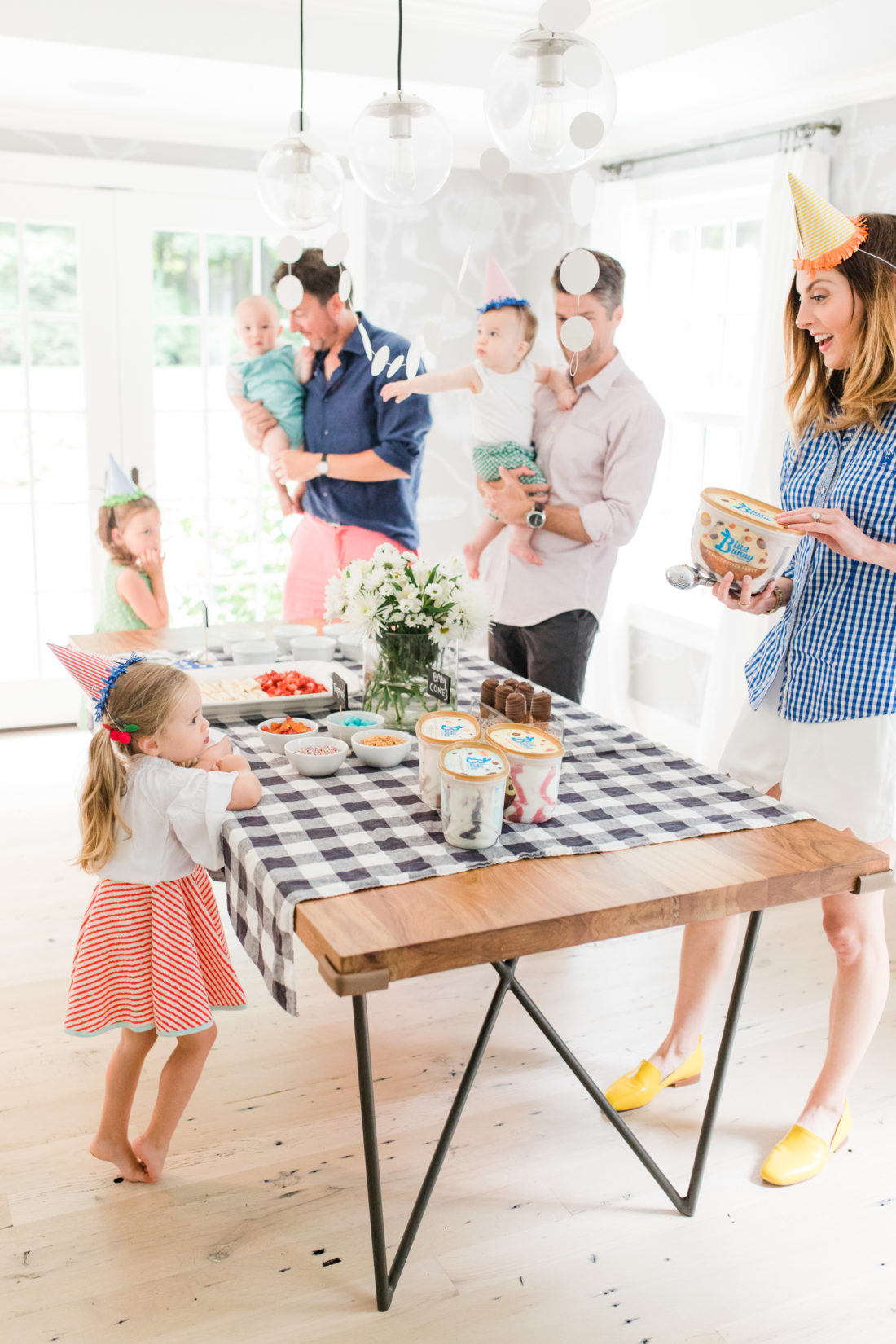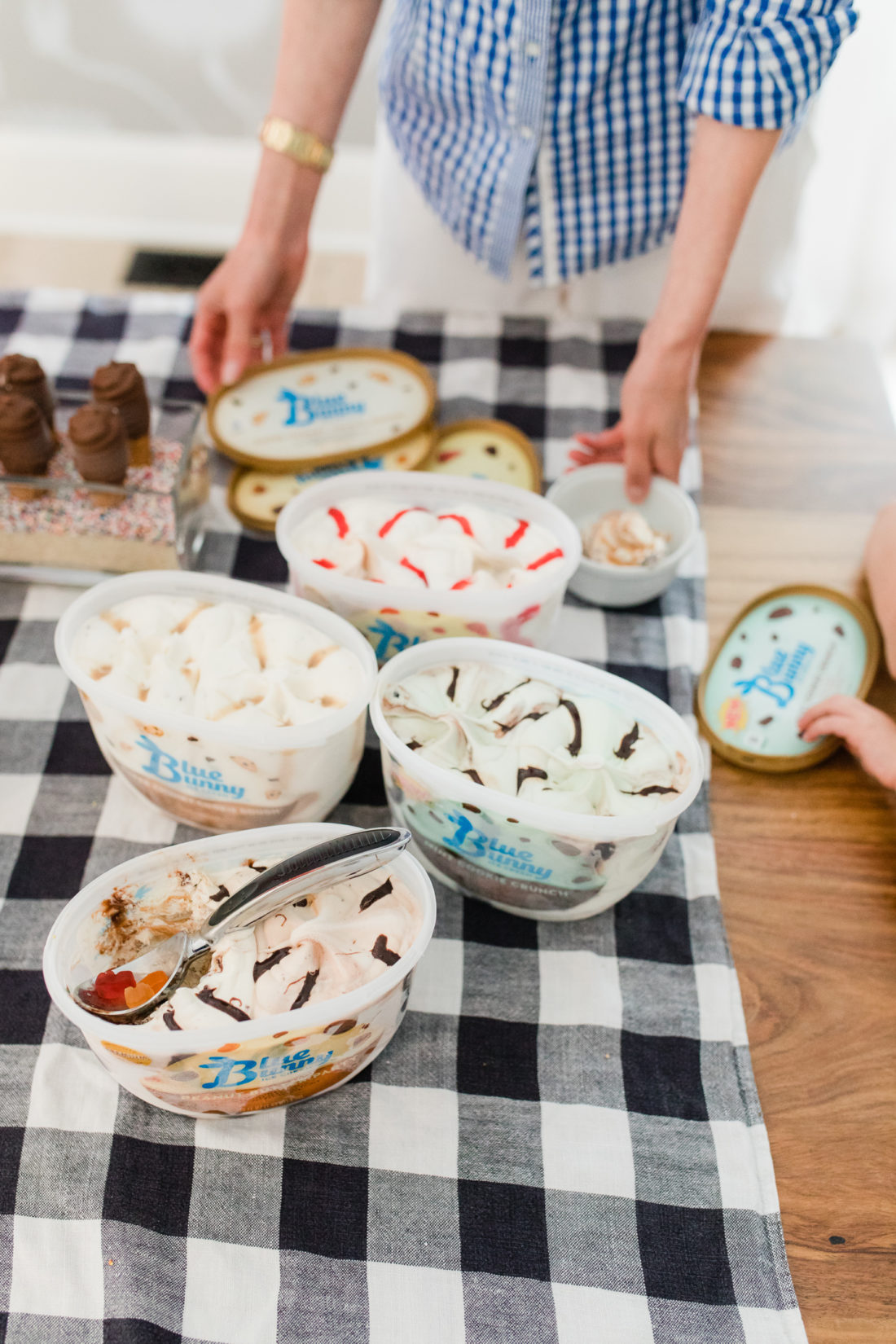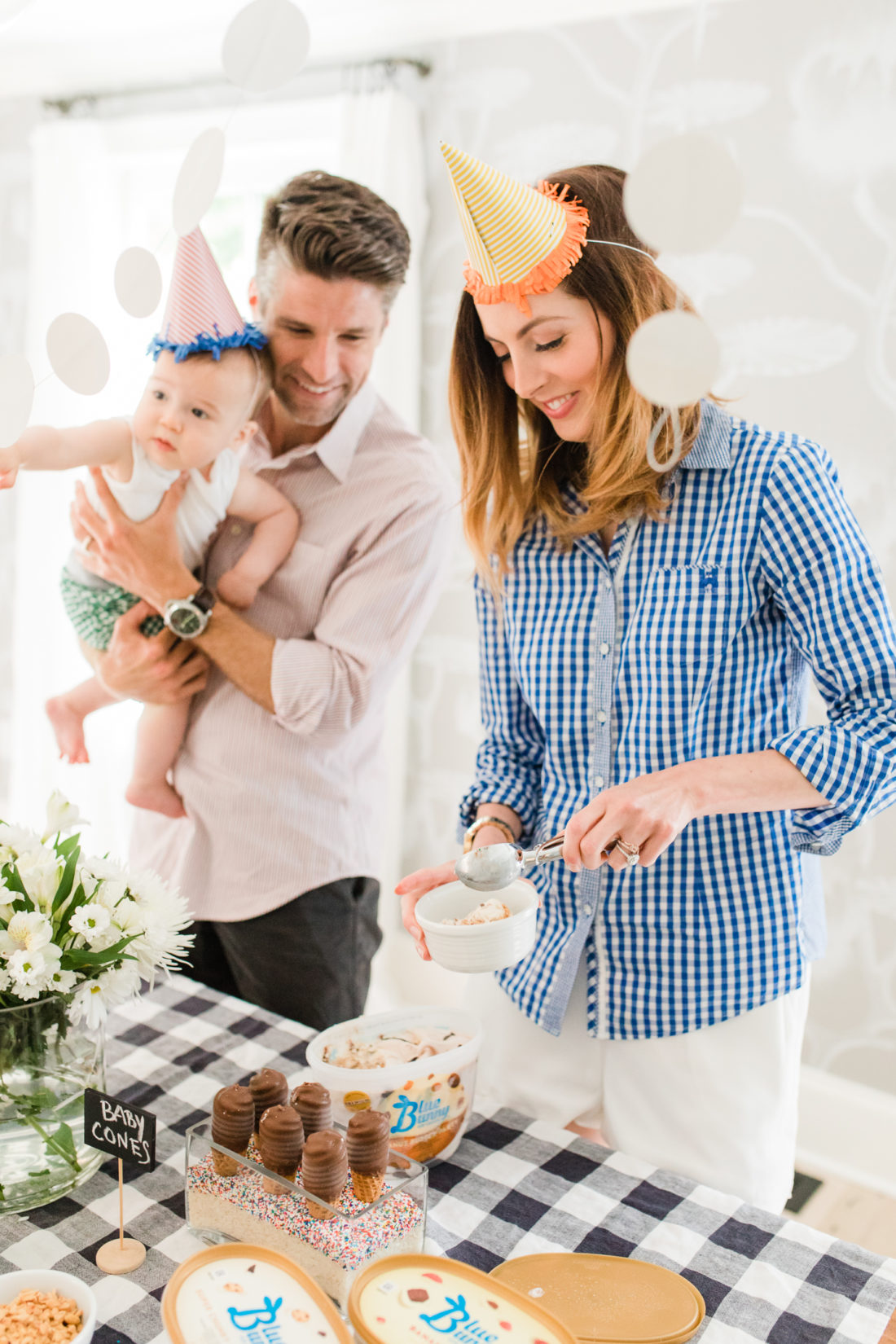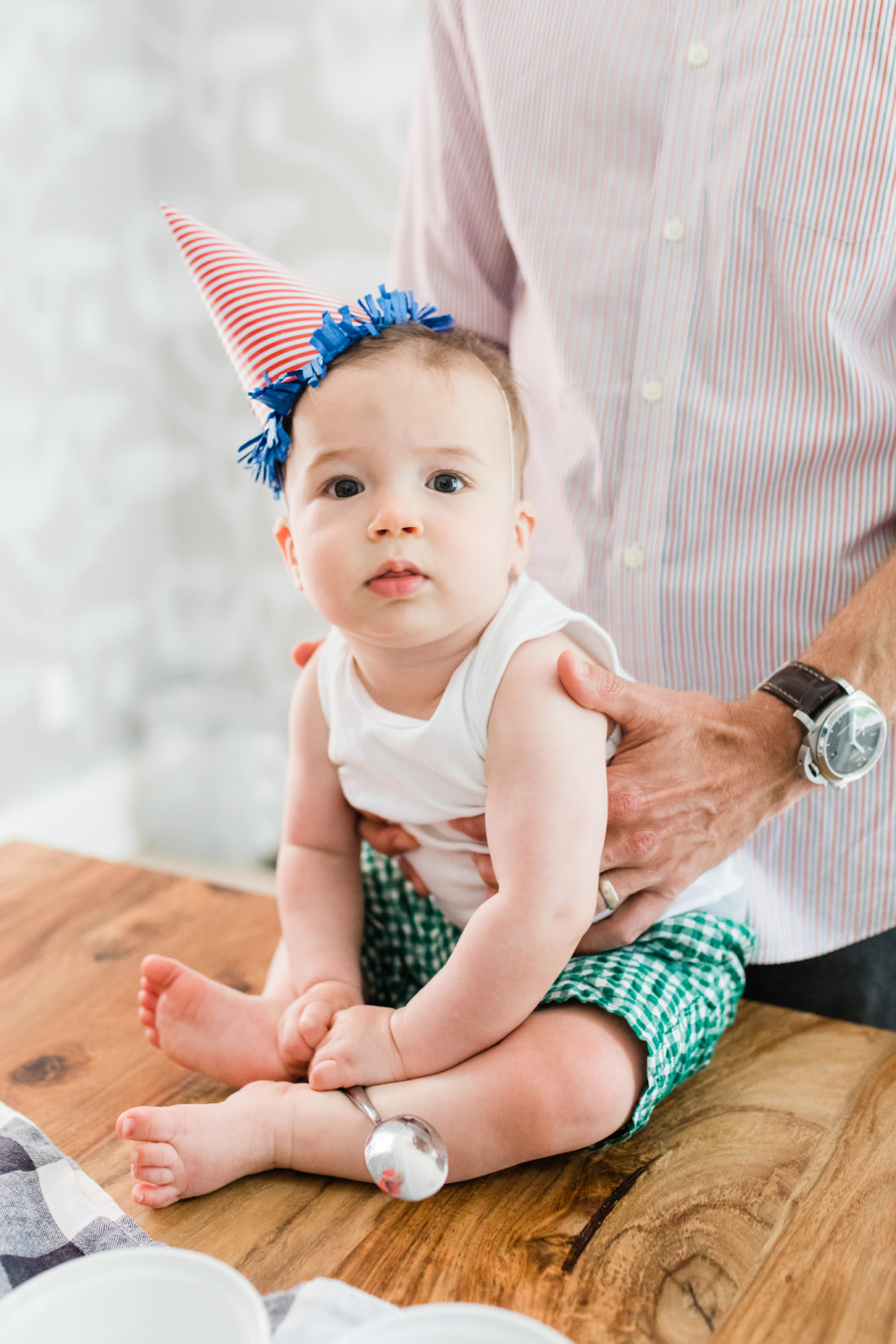 For our party, decided to offer sundaes– with all the fixings! I picked up Blue Bunny ice cream in Super Chunky Cookie Dough, Mint Cookie Crunch, Peanut Butter Party, and Banana Split.  I also grabbed some Blue Bunny Mini Swirls cones for the younger kids who might not be in to sundaes.  My favorite part about an ice cream social is offering a fully loaded toppings bar! I put together a tray with fresh bananas (Marlowe loves banana splits!) and strawberries– and then an assortment of toppings with everything from gummy bears and sprinkles, to chocolate sauce and freshly whipped cream.  Not to mention good old fashioned cherries on top.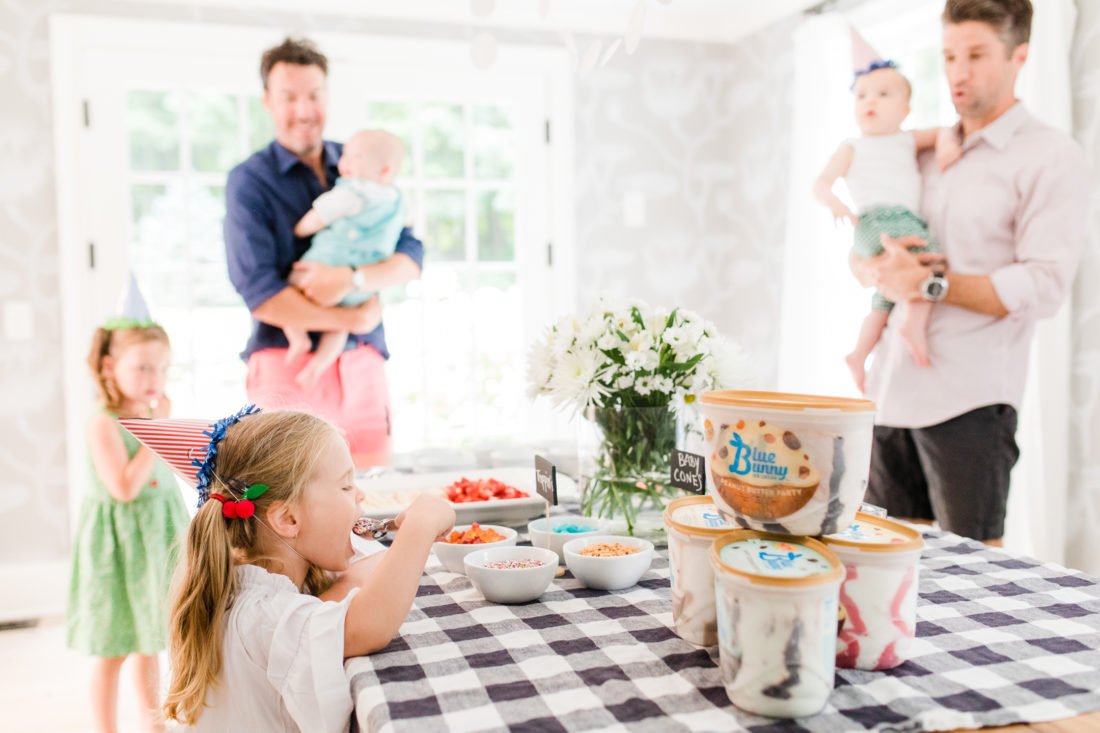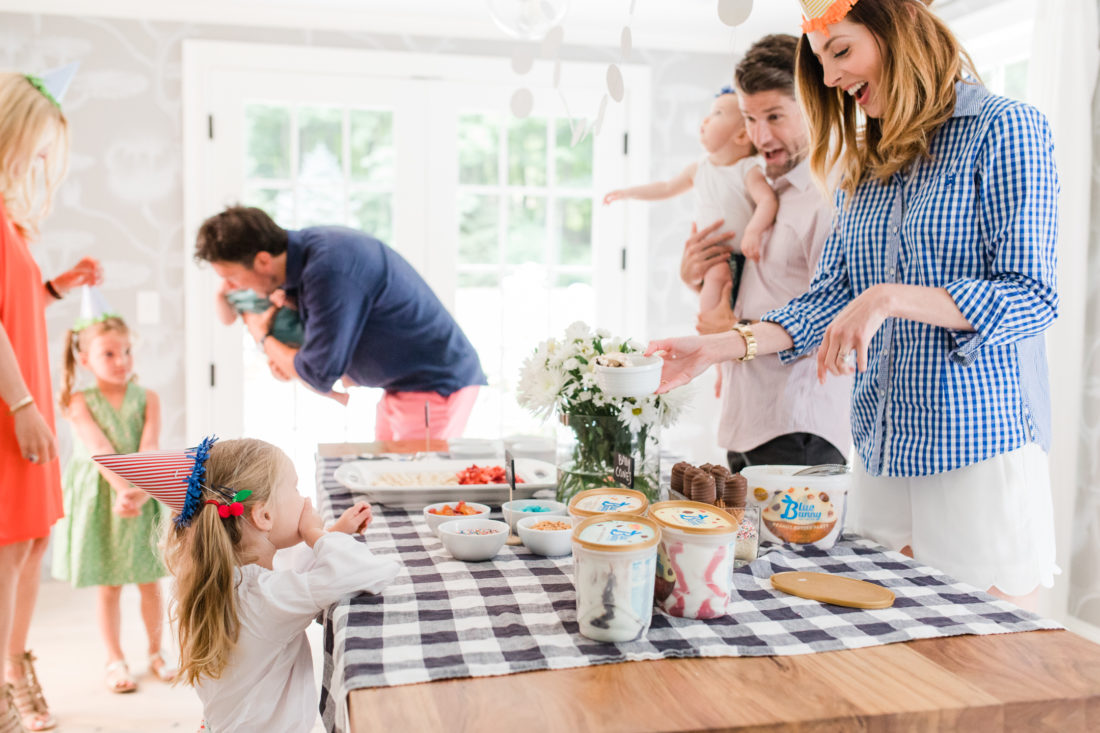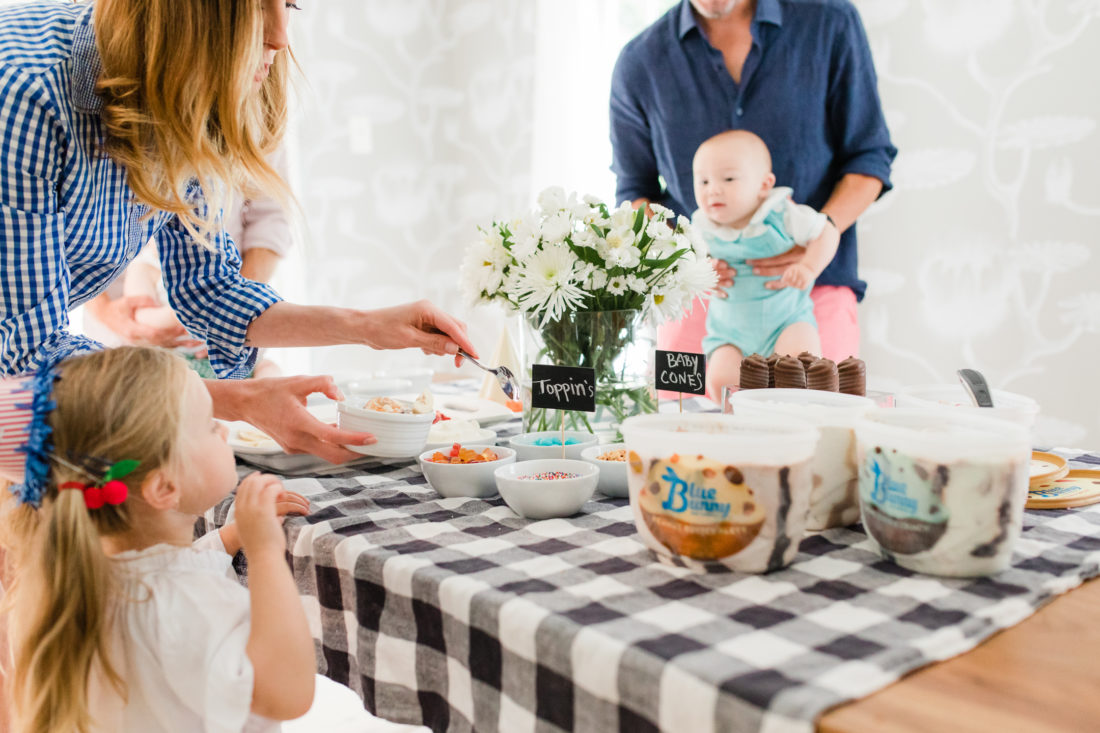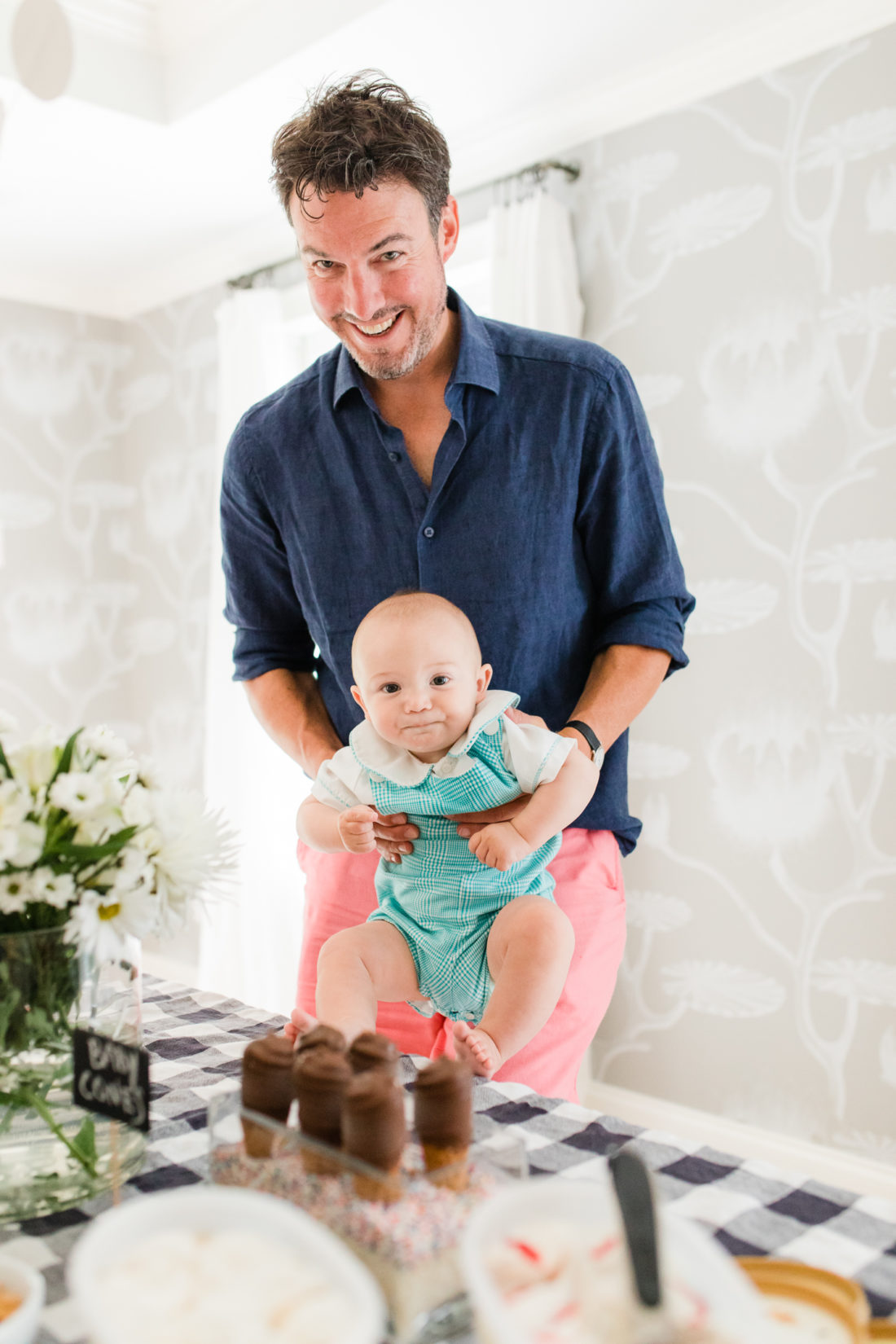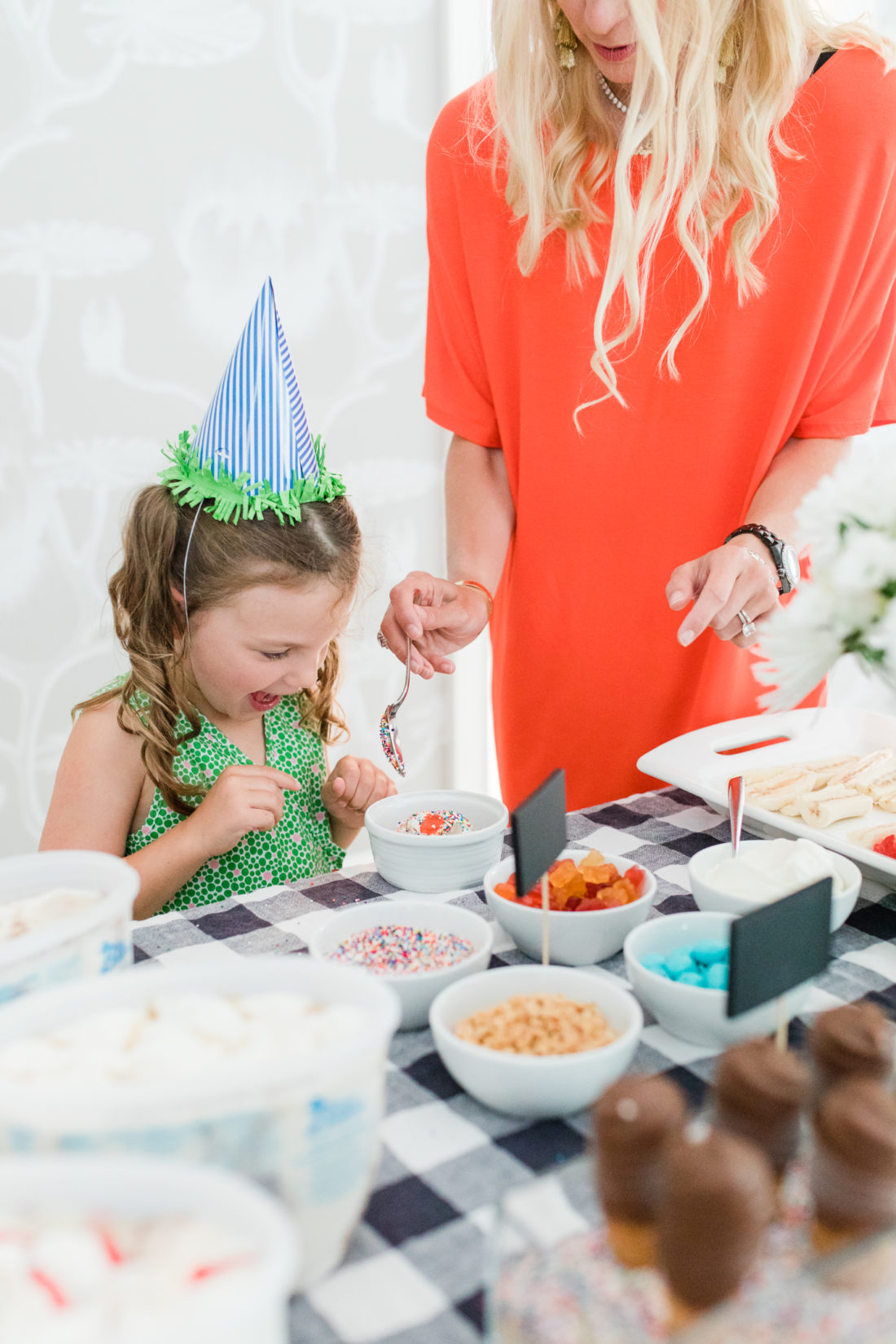 It was so fun to watch the sundaes that everyone put together– ice cream tastes are so subjective and so linked to our personal histories! Kyle has been a peanut butter lover pretty much since birth and of course he went right for the Peanut Butter Party ice cream with chocolate sauce and extra crushed peanuts! Marlowe made herself a rainbow sundae with a bit of everything, and a pairing of chunky cookie dough and banana split ice cream.  Major even got a little lick of her sundae and I think I've probably created a monster.  His eyes went as wide as the bowl.  Ha! It's going to be so fun to see which flavors my kids gravitate towards as they get older.  I personally always love to try new ice cream flavors, while people like– cough– my husband– cough– pretty much stick to the classics time and time again!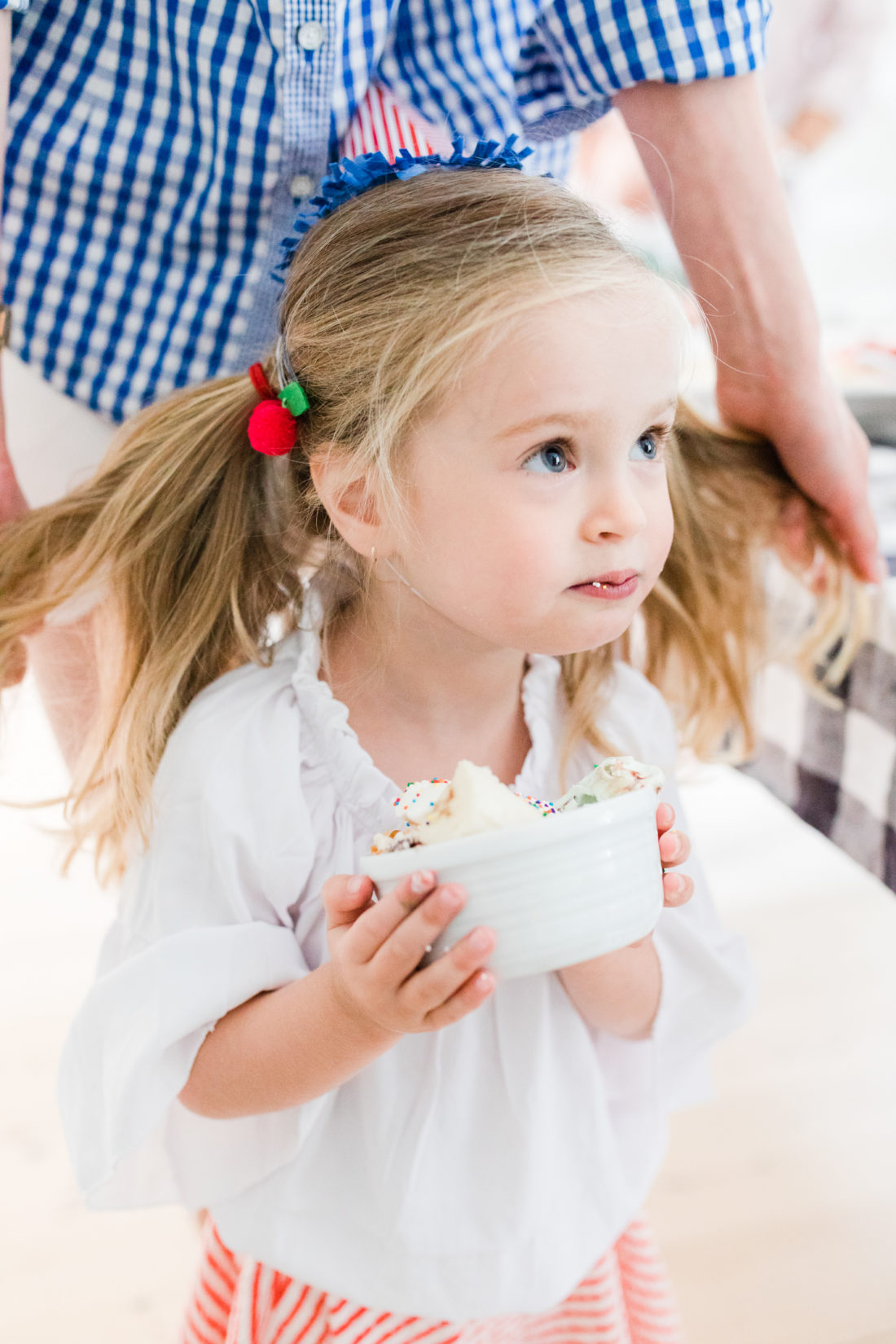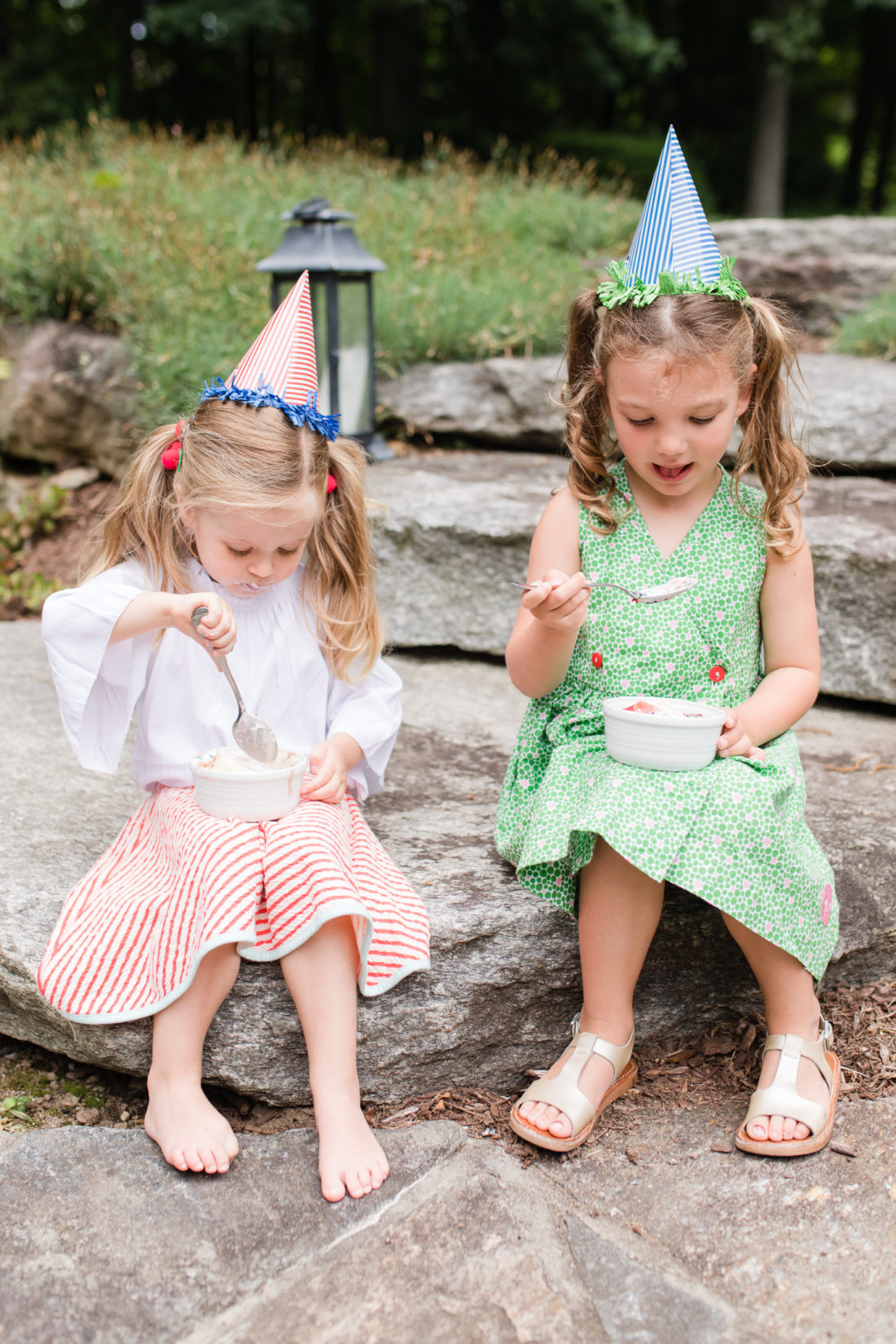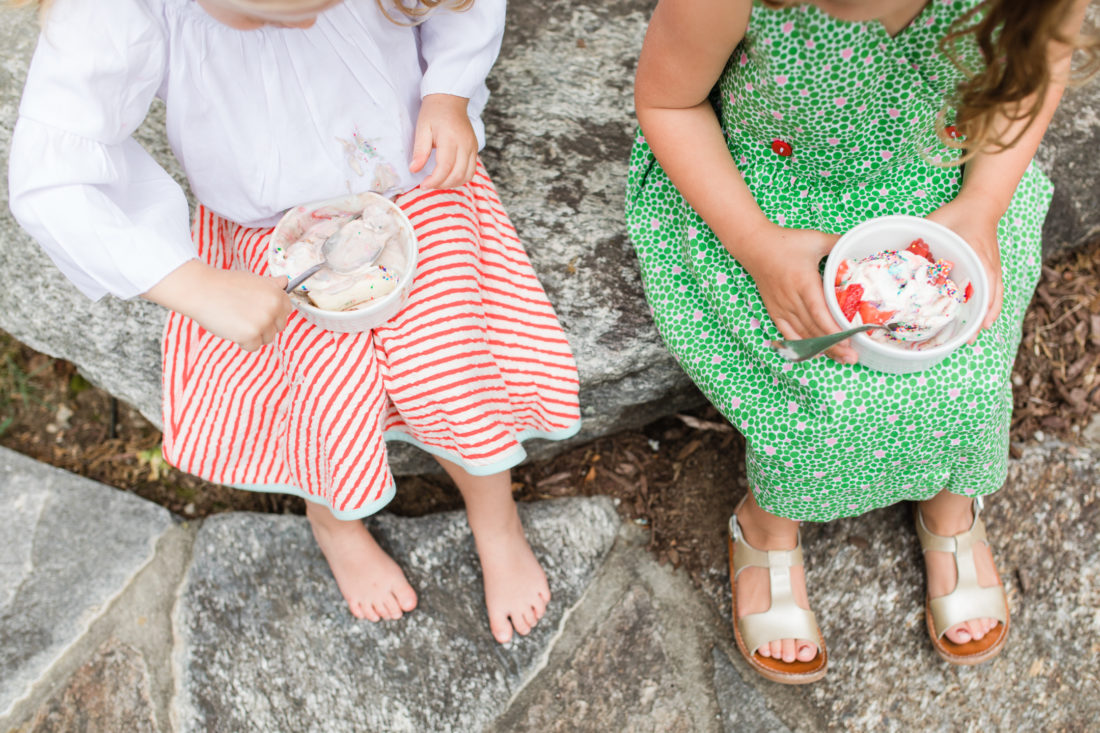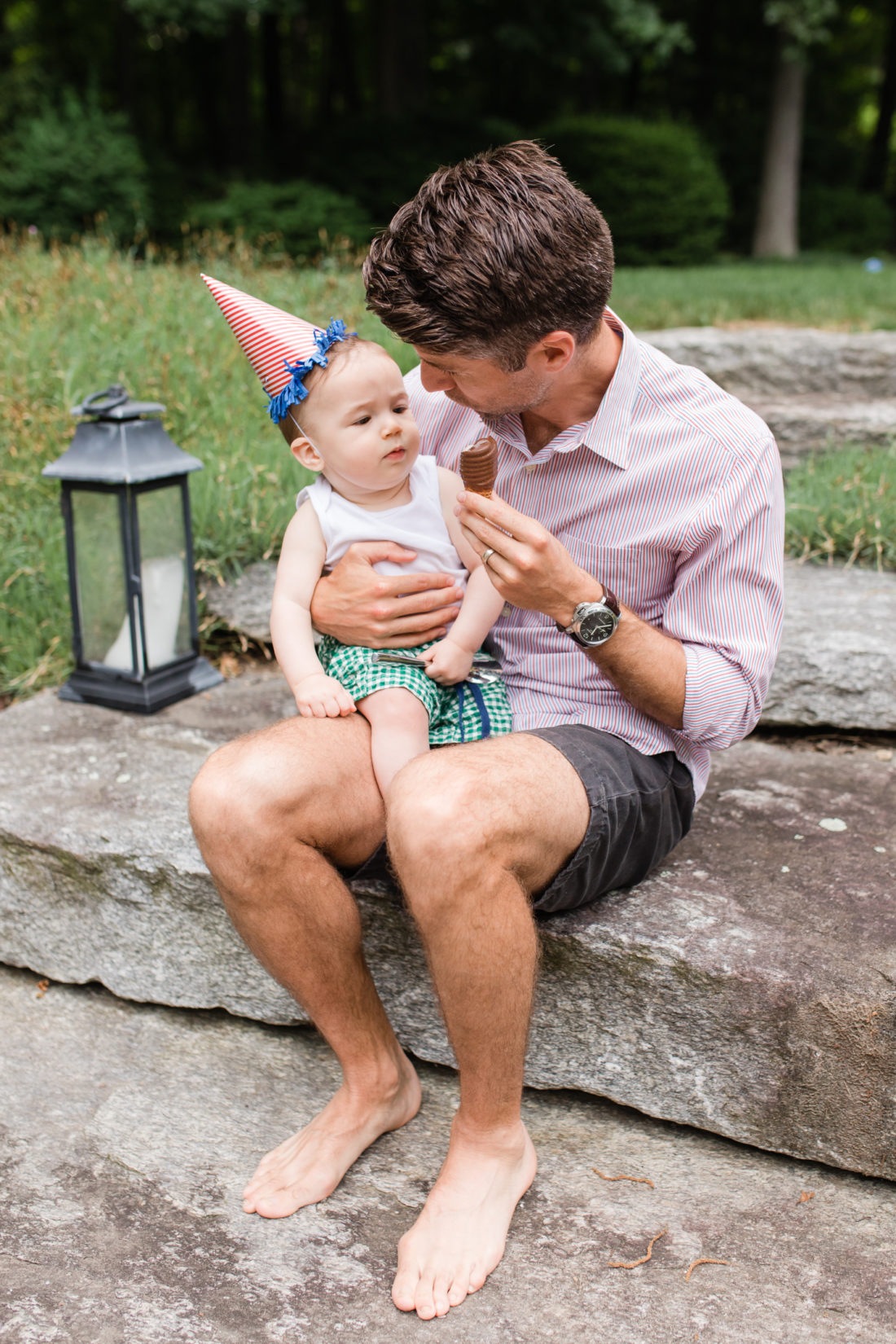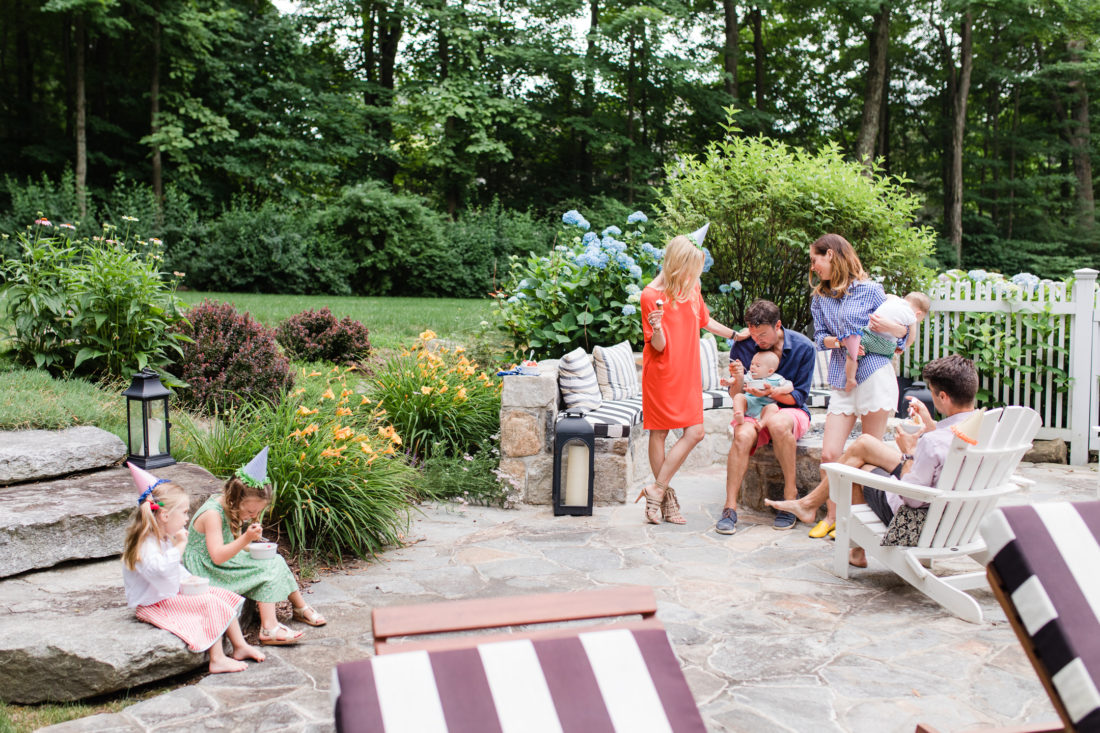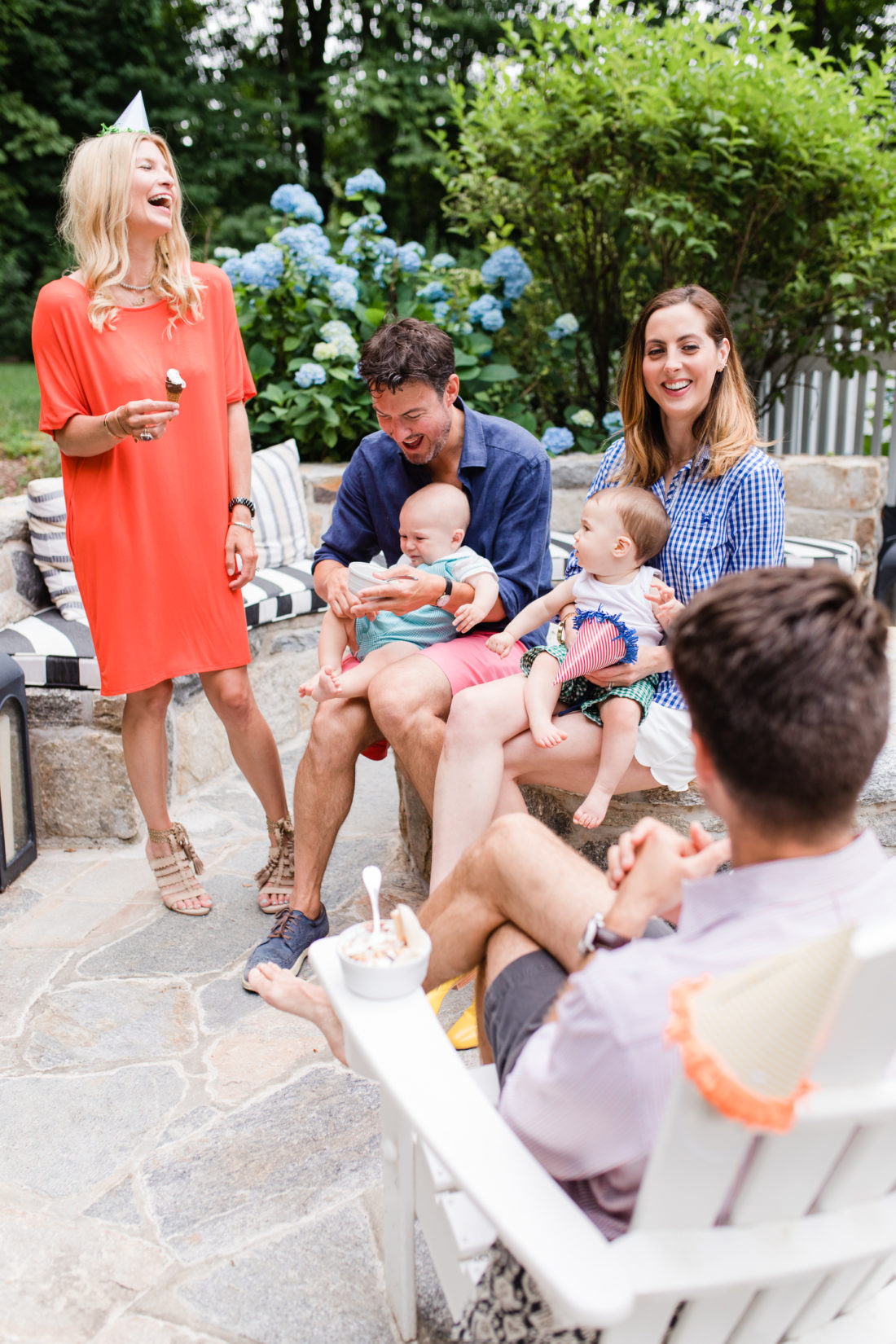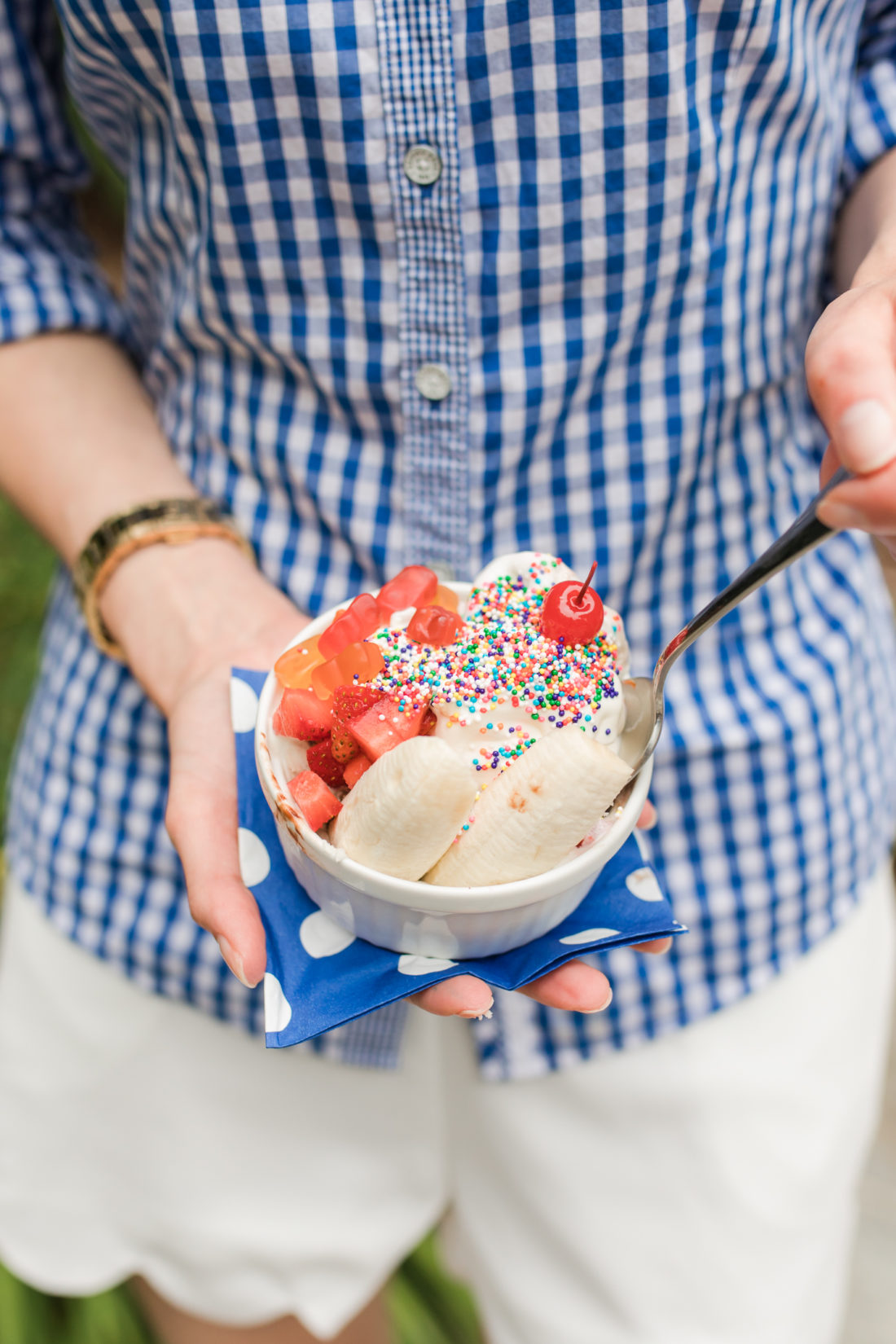 We all had such a fun time eating and catching up– and it was the most gorgeous day to be outside.  I hope to make our ice cream social a monthly tradition in the summer months! Have you tried Blue Bunny ice cream? I'm so curious about what your favorite flavors and products are!
Photographs by Courtney Ann Photography
Save
Save