The following content may contain affiliate links. When you click and shop the links, we receive a commission.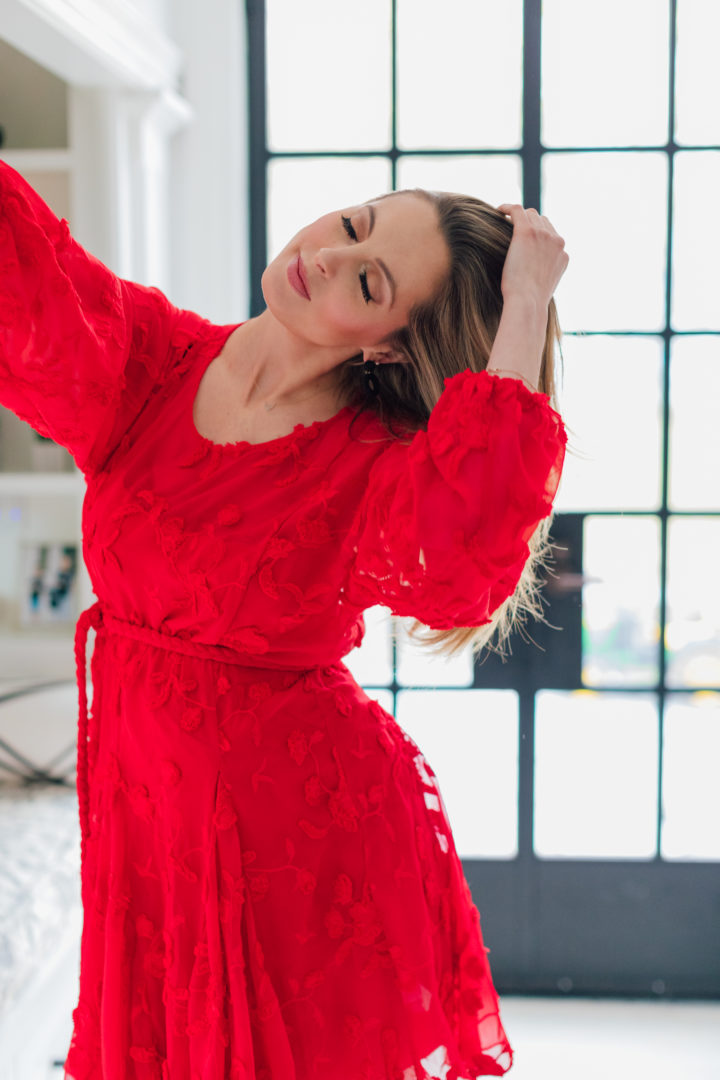 Anyone who regularly reads my blog, or watches my beauty tutorials, is aware of my love for a faux eyelash strip! I just love how they make my makeup look, and especially when it comes to special occasions or photoshoots it's a simple method of ensuring that my glam is on point! I think that false lashes can really kick your beauty look up a notch and take it to the next level. It's such a simple but powerful beauty tool! Some people can be intimidated by false lashes because they feel they're too complicated to apply– but I couldn't disagree more.  Not only are they really simple to learn and get the hang of– but they're way cheaper and less damaging than the ever-popular eyelash extensions! Plus they won't make your real eyelashes fall out!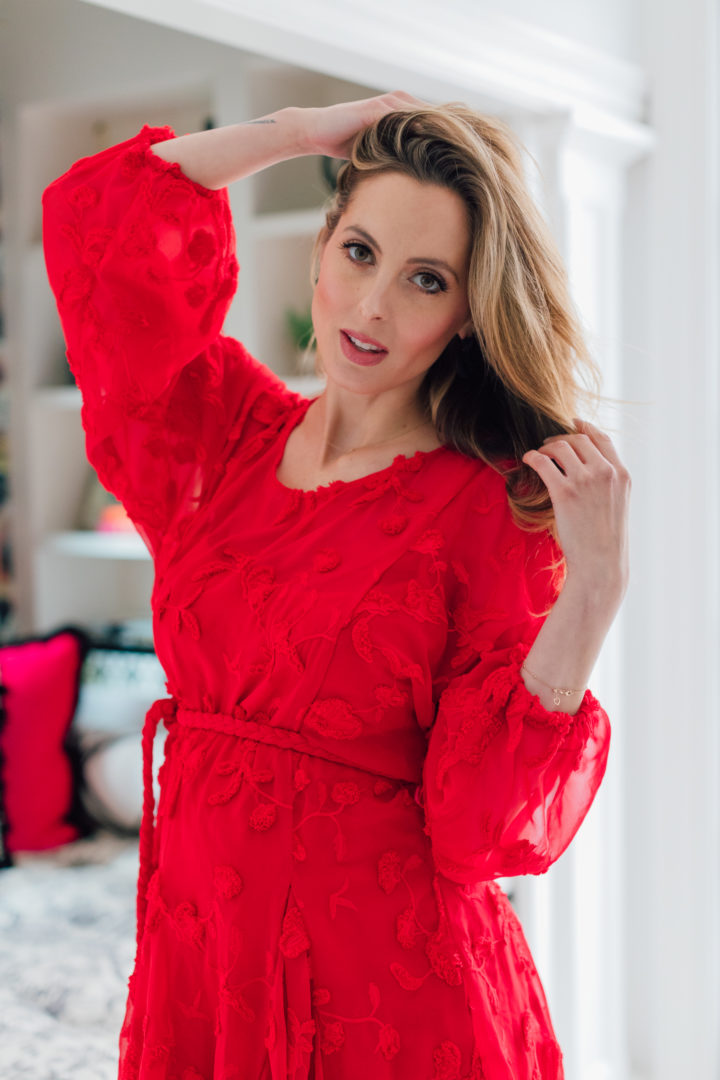 I've gotten a lot of requests to do a tutorial on the easiest way to apply false lashes, and I filmed a video recently to show you exactly how I do it.  I've also linked some of my favorite lash products below to give you an idea of my tried and true product faves.  My best advice is to apply fake lashes a few days in a row to really get the hang of it and to practice.  Practice makes perfect when it comes to this technique!
Step 1
First, take your eyelash glue and put a small amount on the back of a compact.
Step 2
Scrape the glue off your compact with the back of your tweezers.
Step 3
Taking one strip of lashes, apply the glue carefully along the strip using the back of your tweezers.
Step 4
Once the glue is applied, take the slanted part of your tweezers and hold your lash strip by the end of the lashes, and blow on the glue to make it tacky; this will make it adhere to your lash line better.
Step 5
Once the glue is almost dry, adjust the tweezers hold to the outer half of the lash strip so you can see where you're applying it.
Step 6
Looking down at your compact, gently place the lash strip along your lash line, making sure the entire strip of glue is touching, and adjusting as needed with either your fingers or your tweezers — whichever you feel most comfortable with.
Step 7
Repeat steps 1-6 with the other lash strip, and allow both eyelash strips to dry a good 3-5 minutes before touching them.

My favorite Lash Products…
"Best of" Natural Variety Pack
Ardell
These are a great option if you're not sure which style of lashes will look best on you.
"So Hollywood" Lashes
Anastasia Beverly Hills
These are a great price point for really solid lashes that you can you re-use up to 20 times!
Samantha #7 Classic False Lashes
Huda Beauty
These are amazing for those of you who are more seasoned when it comes to eyelash application.
Double Flare Individual Lashes
Ardell
If you prefer to not use strip lashes, these are a great, buildable alternative.
Lash Adhesive: White/Clear
Duo
This glue gets the job done for me every time, but I've read that it does not dry down to clear on darker skin, so I'm linking an alternative for those with more melanin below.
False Lashes Applicator Tool
EIAKE
This is a great beginner's tool if you're afraid of poking yourself in the eye with tweezers.