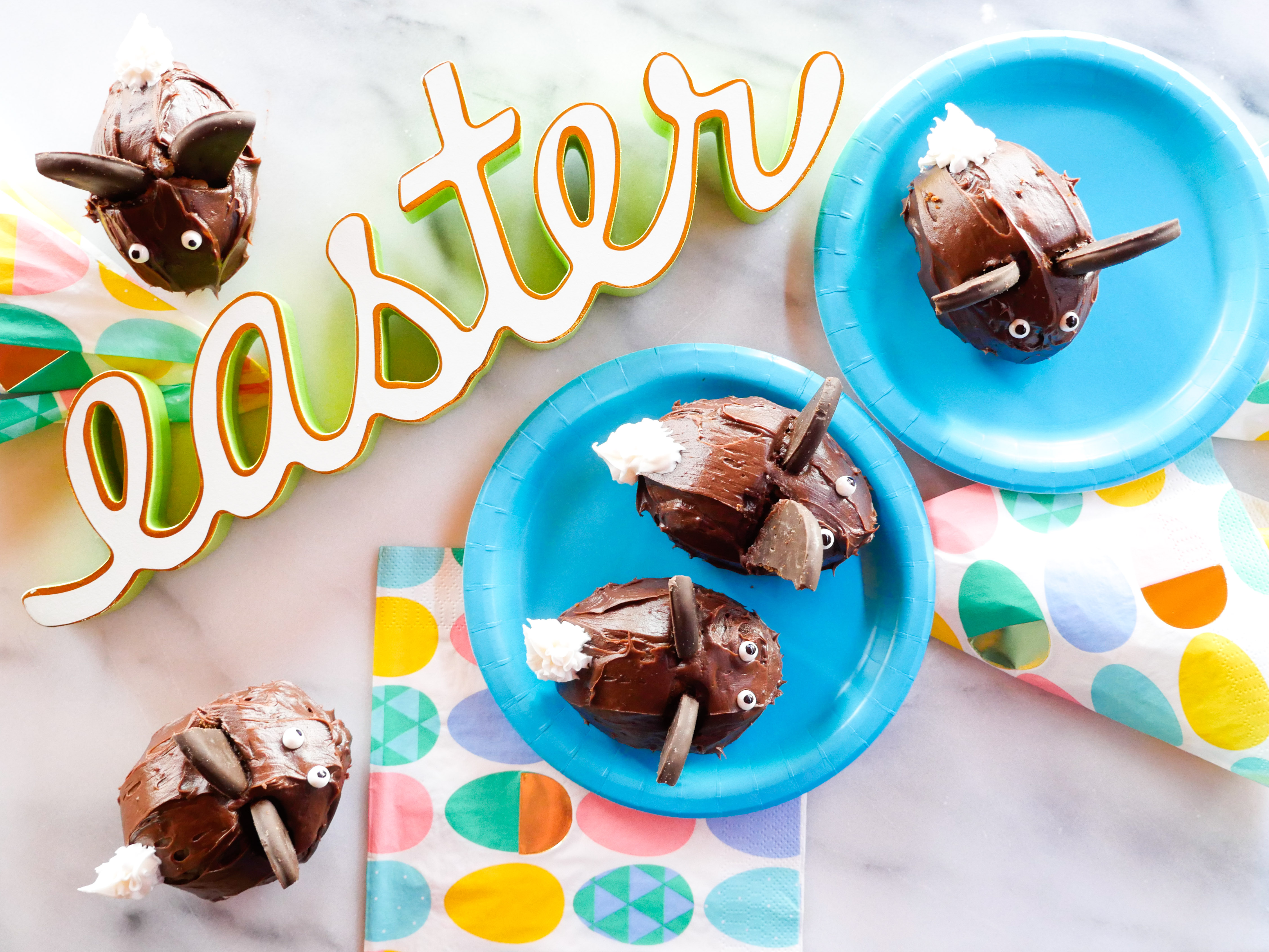 What's a Holiday without a thematic treat?!  This Easter, I decided I wanted to do something slightly more flashy to go alongside the traditional sugar cookies I always make for the occasion.  Something that the kids in the fam would really be wowed by….something with…a FACE!  These scrumptious and super easy Bunny Rabbit Cupcakes are exactly what the doctor ordered, and when Lowie saw them they also got an immediate "Mama! One! Mine, eat it, PEAS!!!"  Now if that ain't success…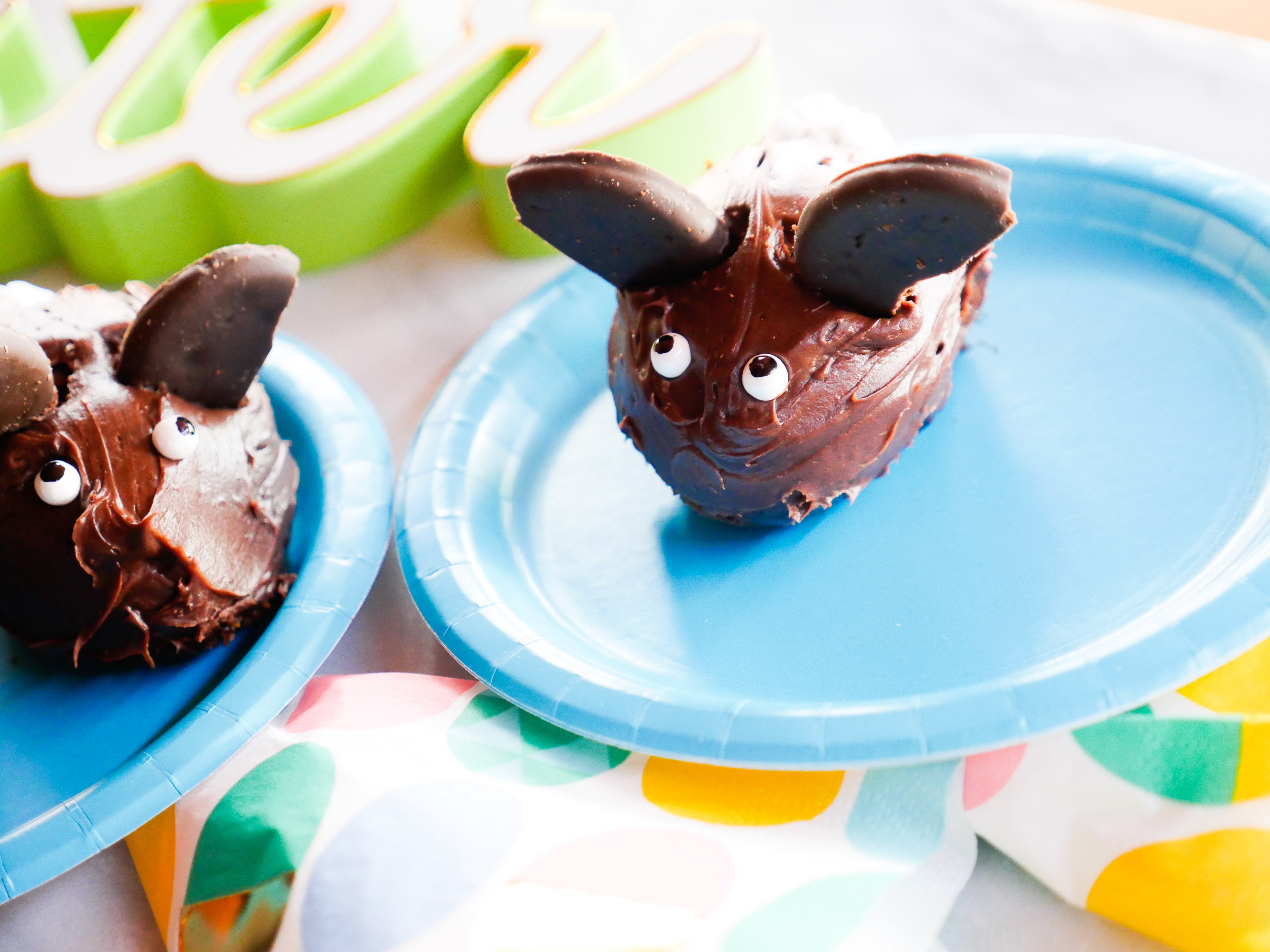 To create the Bunny bodies, use an egg shaped cupcake/muffin pan.  You could also make mini versions of these with a Madeleine pan! Next, move on to the yummy part.
My absolute favorite cake combination is simple (and moist!) white cake with chocolate icing.  So classic, so timeless, so good. I like this recipe from Add A Pinch.
To decorate, I added Bunny ears made out of Girl Scout Cookie Thin Mints.  I buy about three thousand boxes (Actual number: twelve boxes) of these cookies every season and stash them in my freezer.   I loved using these cookies for the ears and eating them first by dipping them in the bunny frosting! Also, did you know that Thin Mints are dairy free?? You're welcome.  Create a little tail with white icing in a piping bag, and finish with some candy eyeballs.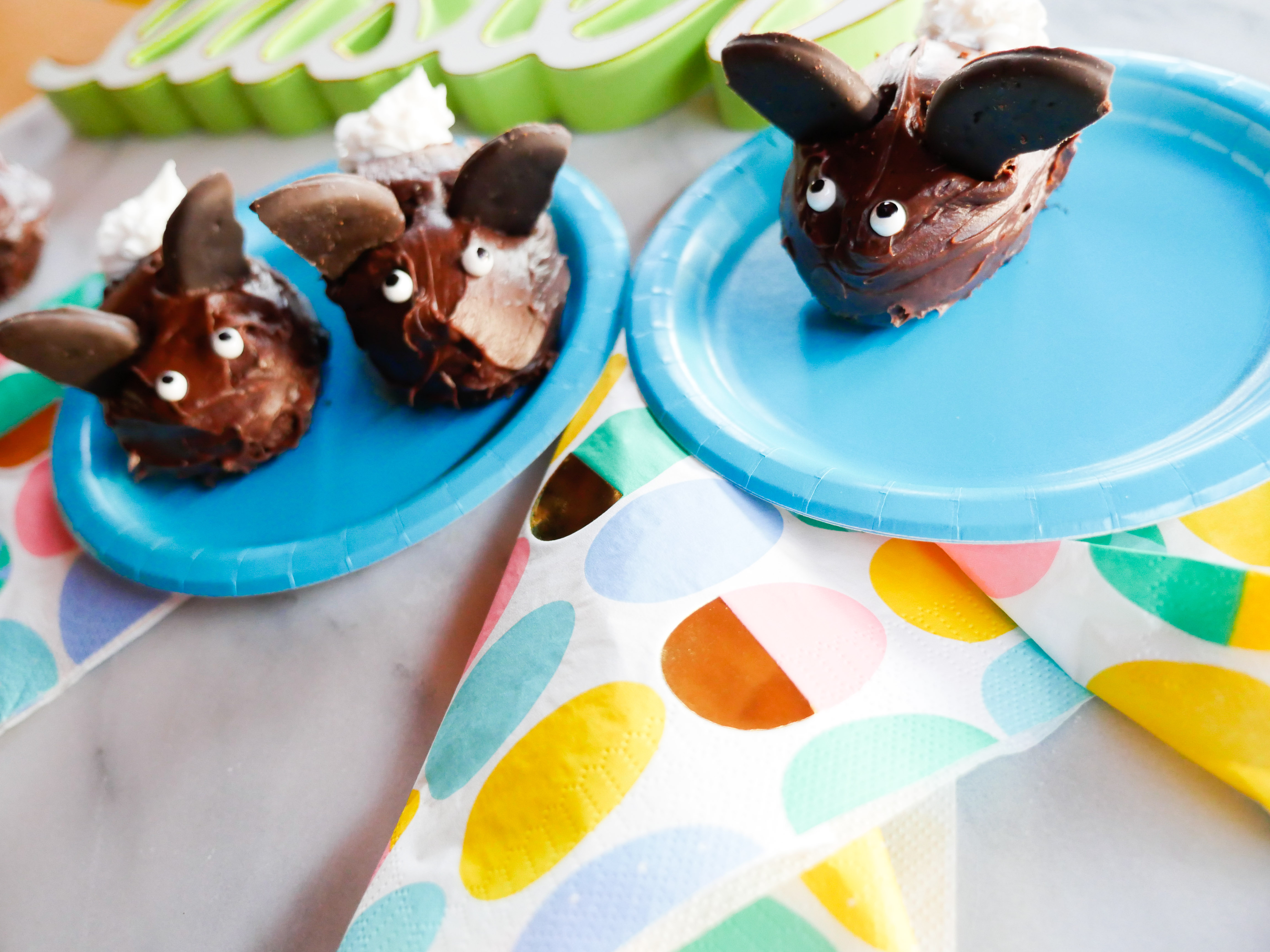 Nothing screams Easter like some Spring color.  Dress up your Easter Bunnies with some plates, napkins, and accessories to match the season!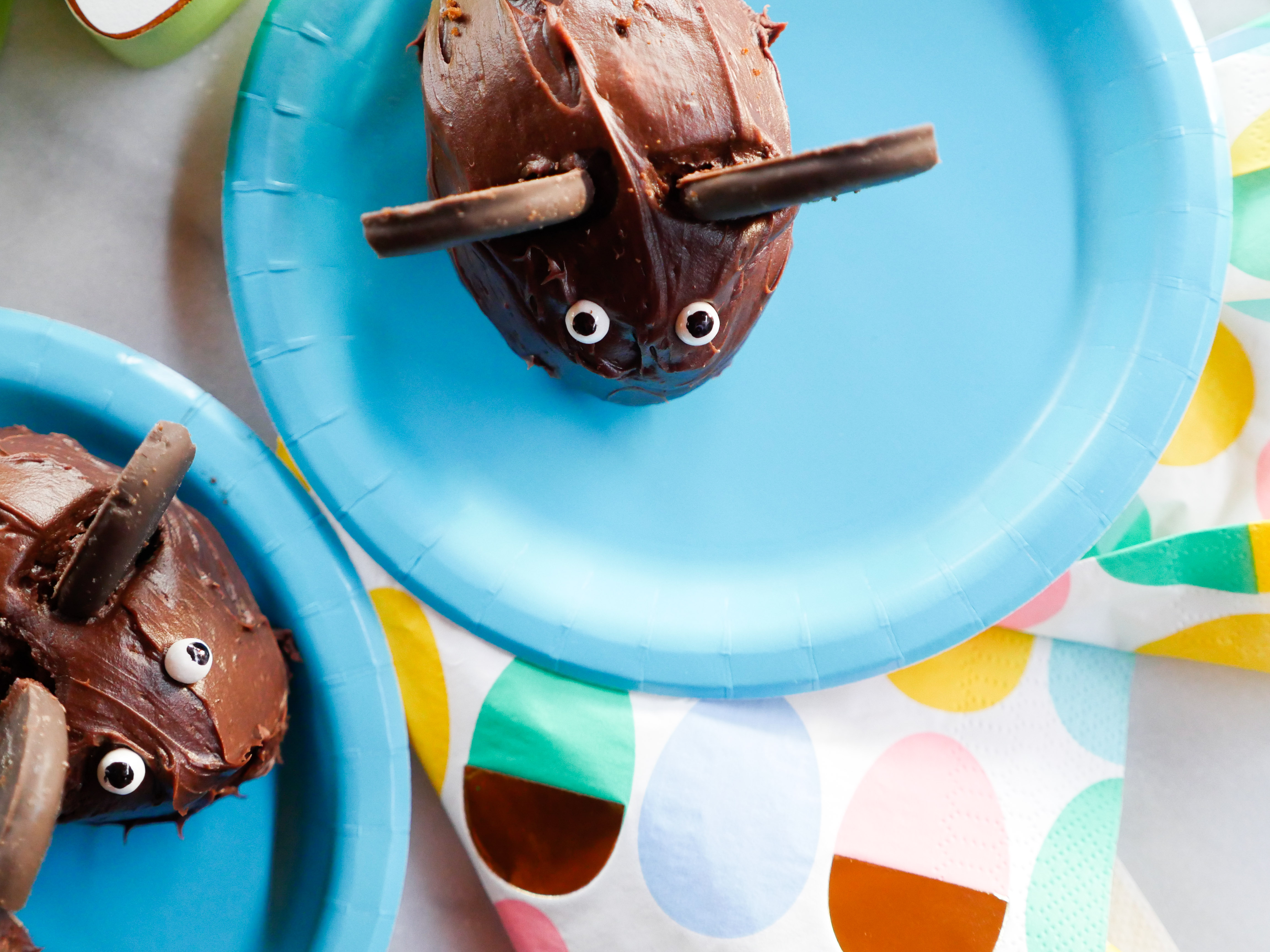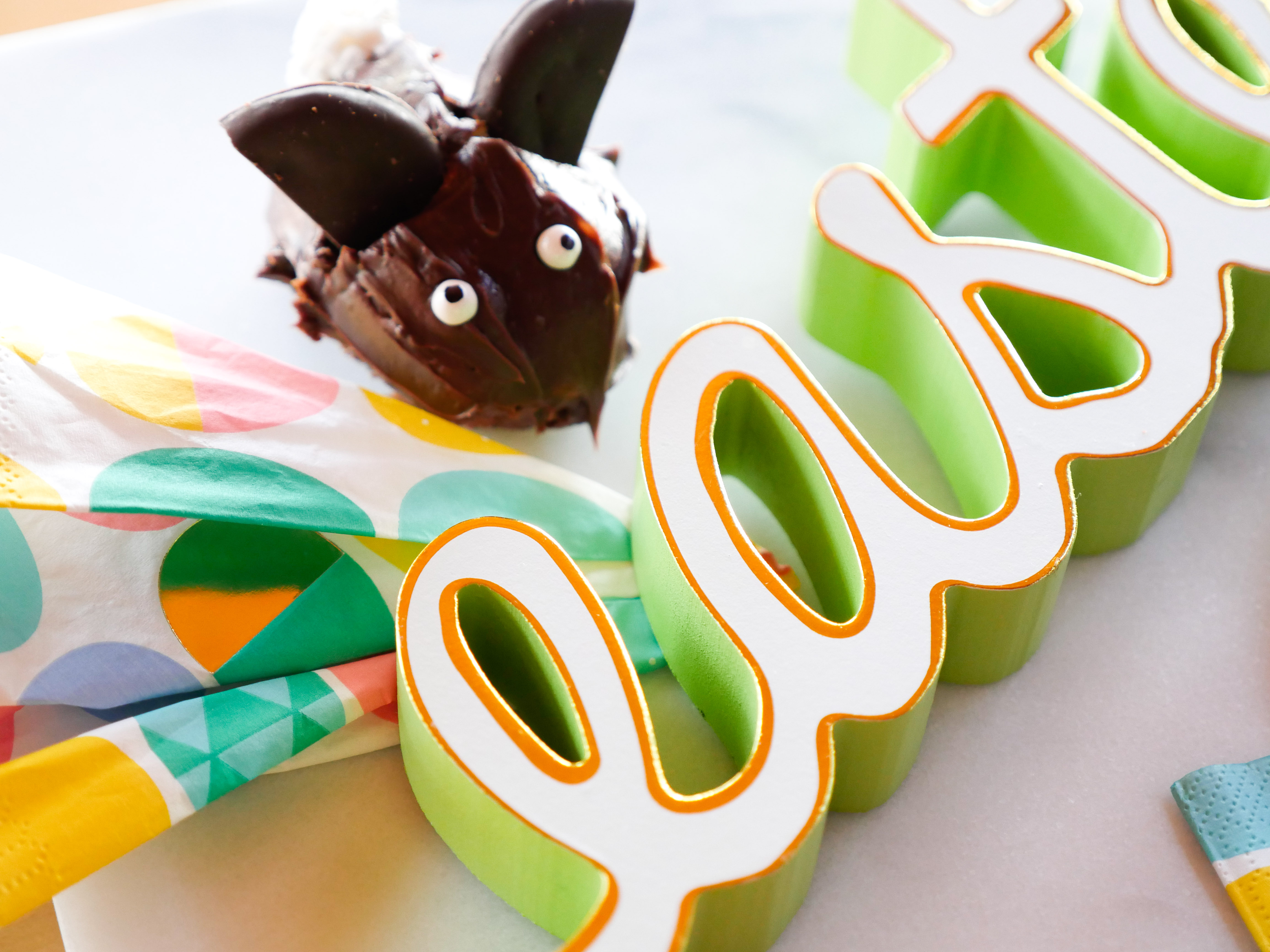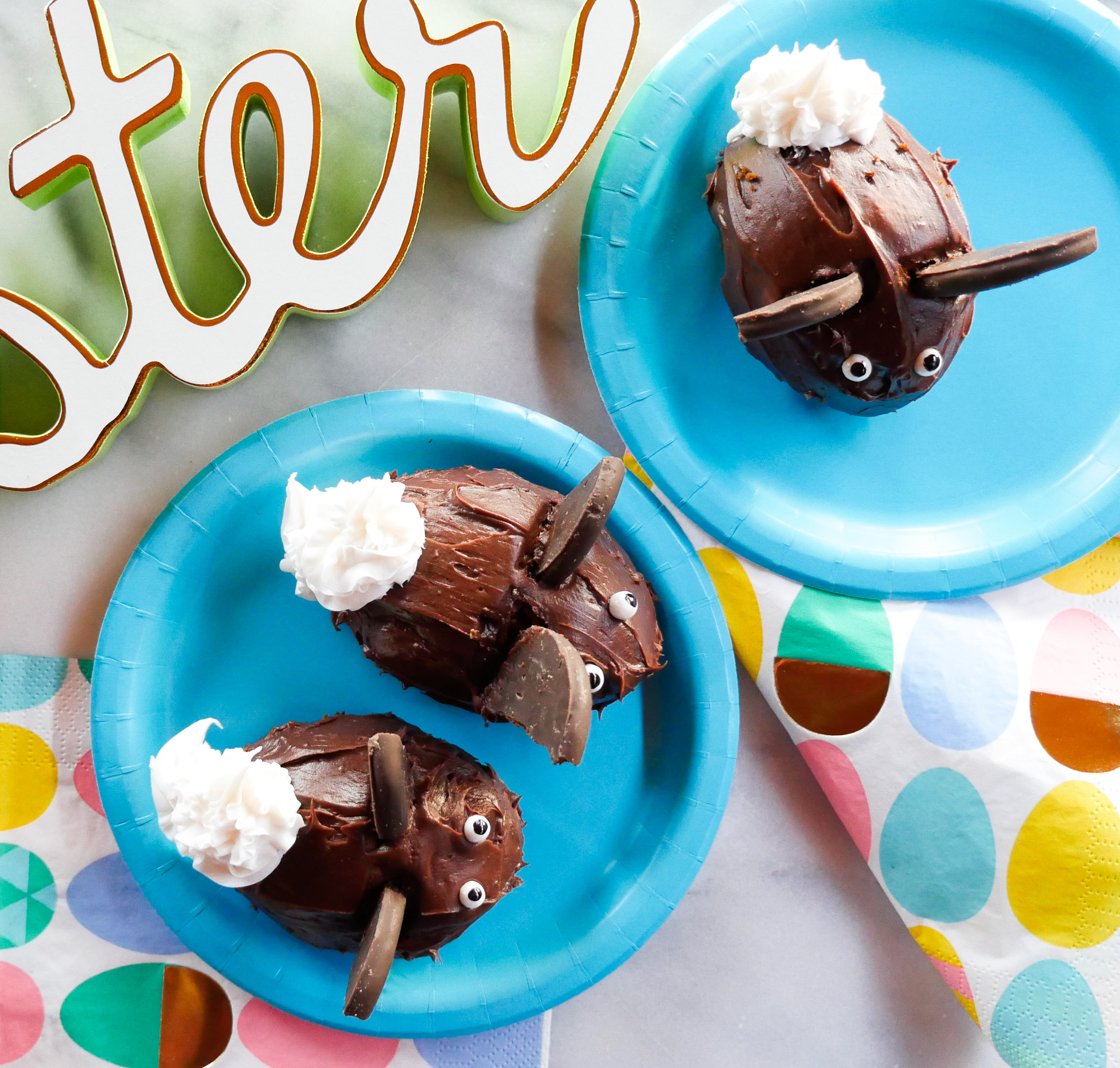 SHOP THE POST