The following content may contain affiliate links. When you click and shop the links, we receive a commission.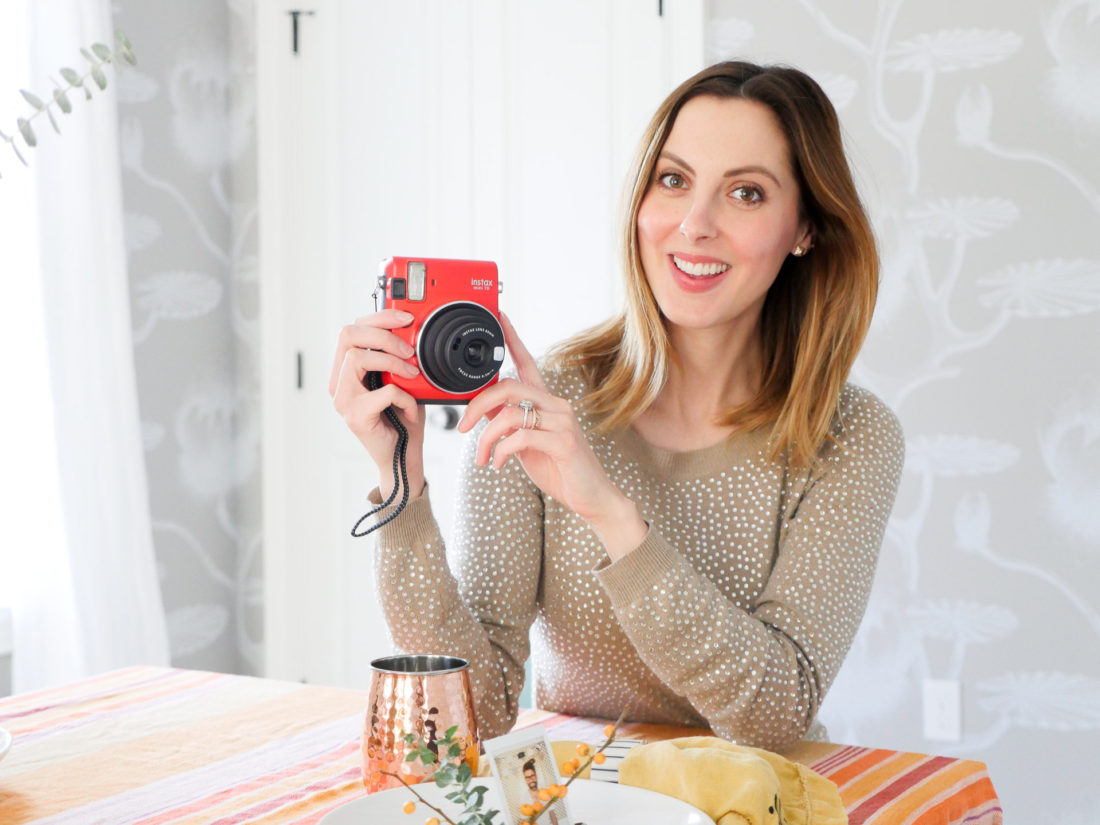 The perfect "Holiday Table" is on everybody's mind these days, mine included!  We all want to do something different than last year– something fun, exciting, and quintessentially "Holiday".  But most of us end up hosting several times over the Holiday Season, and it's easy to run out of ideas. Today I'm sharing a really fun and fresh idea for a festive take on holiday Place Cards (they double as a party favor!) using my new favorite accessory– the Instax Mini 70!
Like everyone else I know, I'm OBSESSED with this little camera.  I had spotted it all over the Who's Who of the social media scene, and coveted it right away– but it's even better in person!  I feel like everyone from Preschool Moms to Supermodels love these fab little instant mini photos.  There are SO many uses for them.  The Instax Mini 70 is the King of Instant Gratification (click, flash, and watch the pic develop in seconds!), is ultra-portable, and perhaps best of all, everyone looks AMAZING in the pictures.  I have no idea why.  Is it the flash? Is it the film? WHO CARES.  Can I please carry one around in my purse forever and document everything with it all day long? Yeahokfine. It even has settings for everything you'd need (a Selfie setting! A Portrait setting! A Timer Setting…so Moms can actually BE IN the family pictures! Moms out there, you feel me…)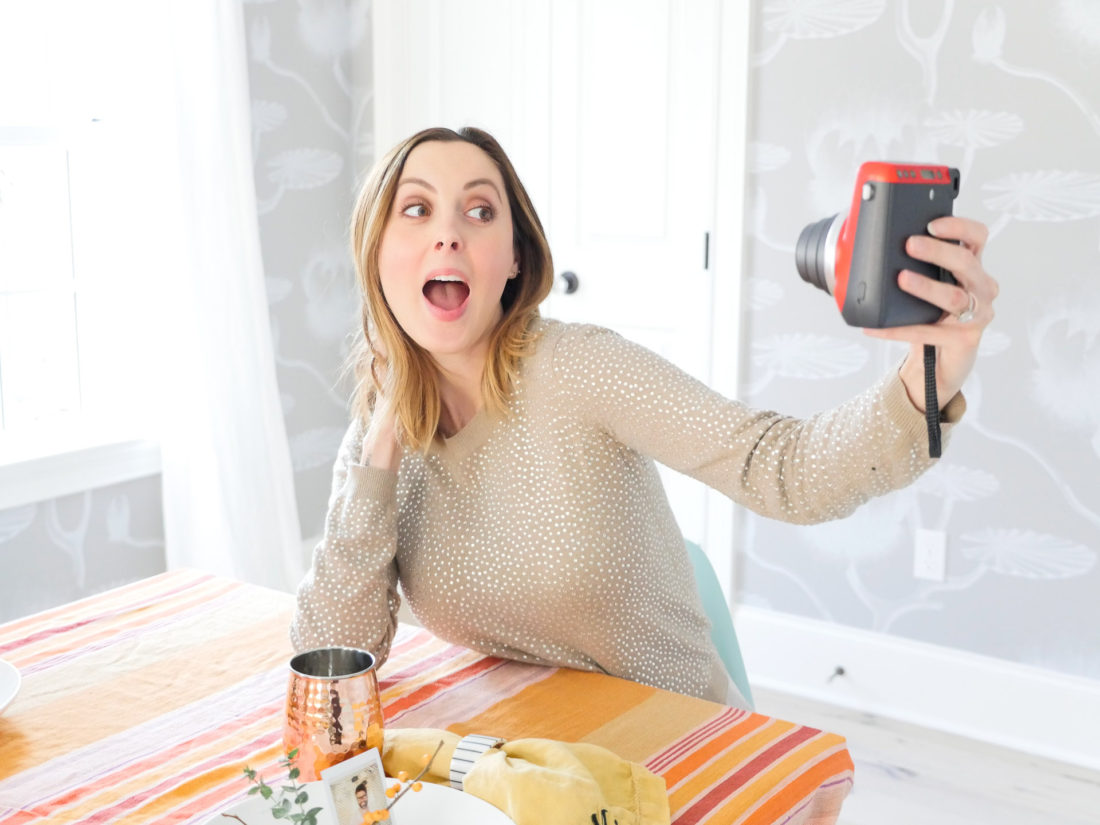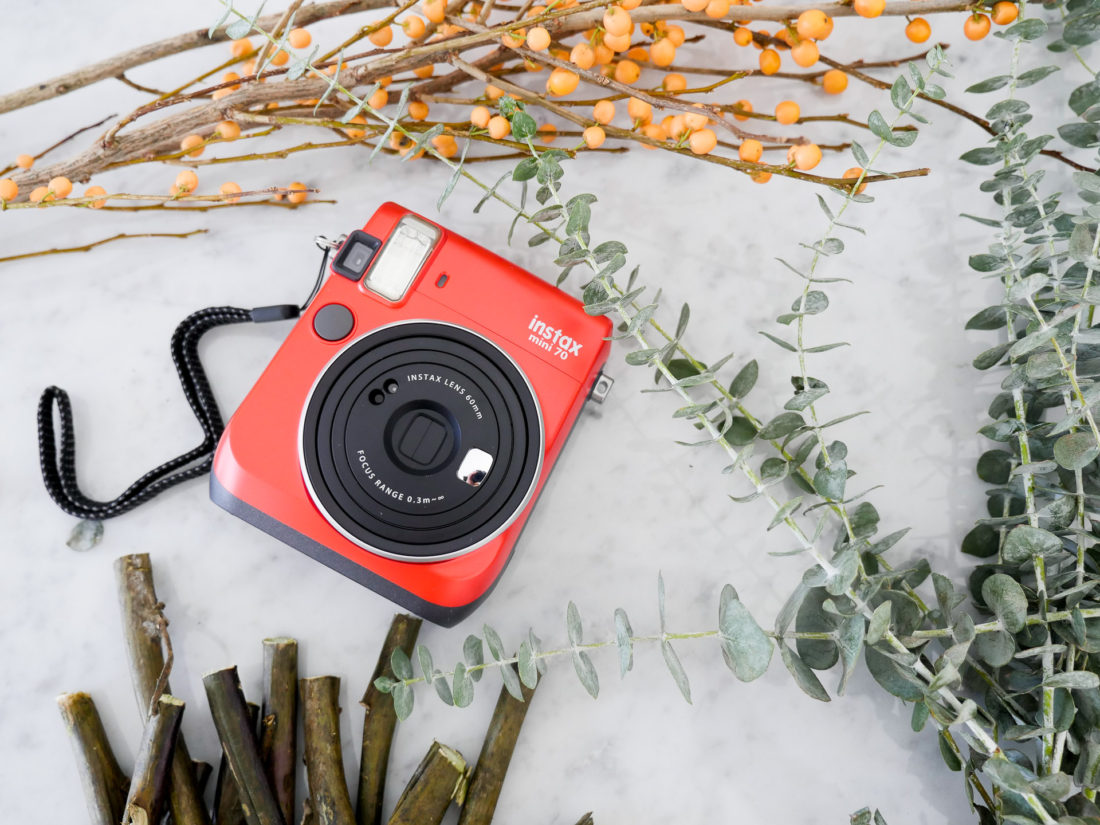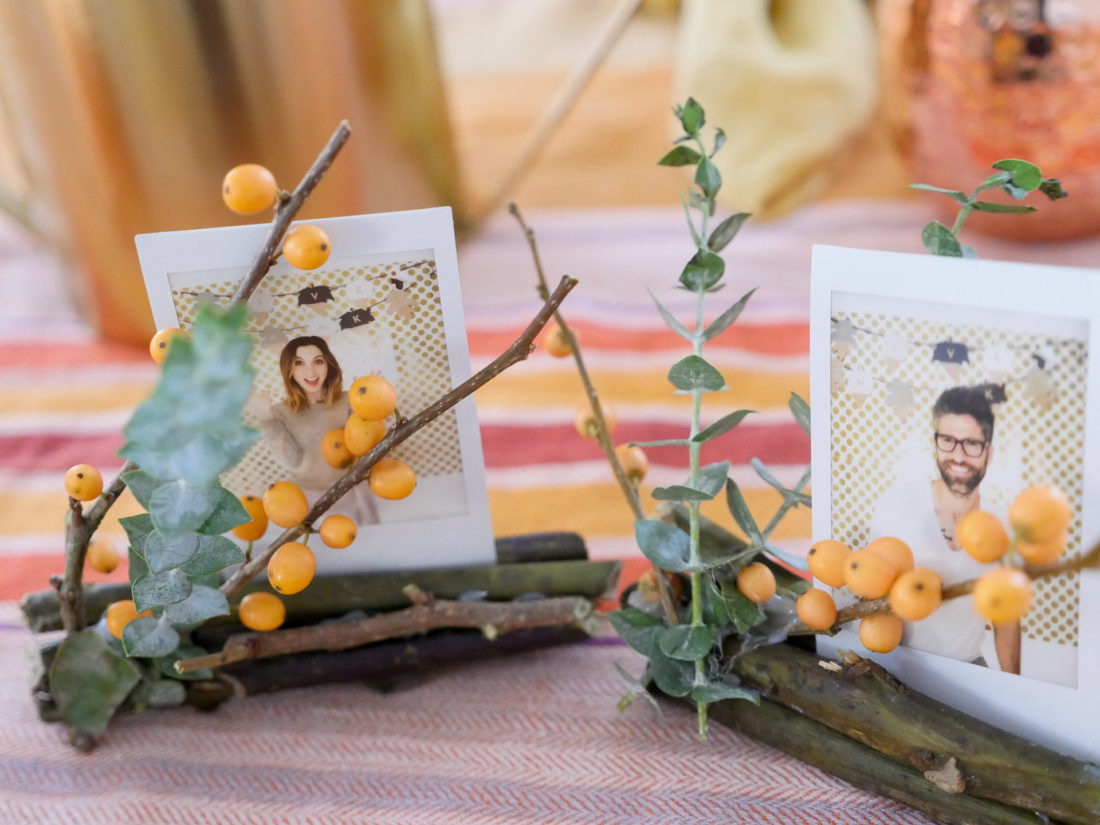 Naturally, I had to find a way to incorporate this ingenious camera into my Holiday table! Enter, today's DIY.  I'm showing you how to create these Holiday Photo Frame Place Cards! The idea is to show everyone where they're sitting at the table with a cute, personalized, and festive picture! These frames are so charming, and your guests can even take them home at the end of the night and keep them on their mantle or desk to remind them of how fun your party was.  First, you have to start with a backdrop that your guests can pose against when they arrive.  I created one using beautiful, gold polka-dotted paper and a Thanksgiving banner.  Snap individual portraits with the Instax Mini 70, and then slip the pic into the top of the festive "frame" and set out around the table!  Prep the frames in advance with the following instructions…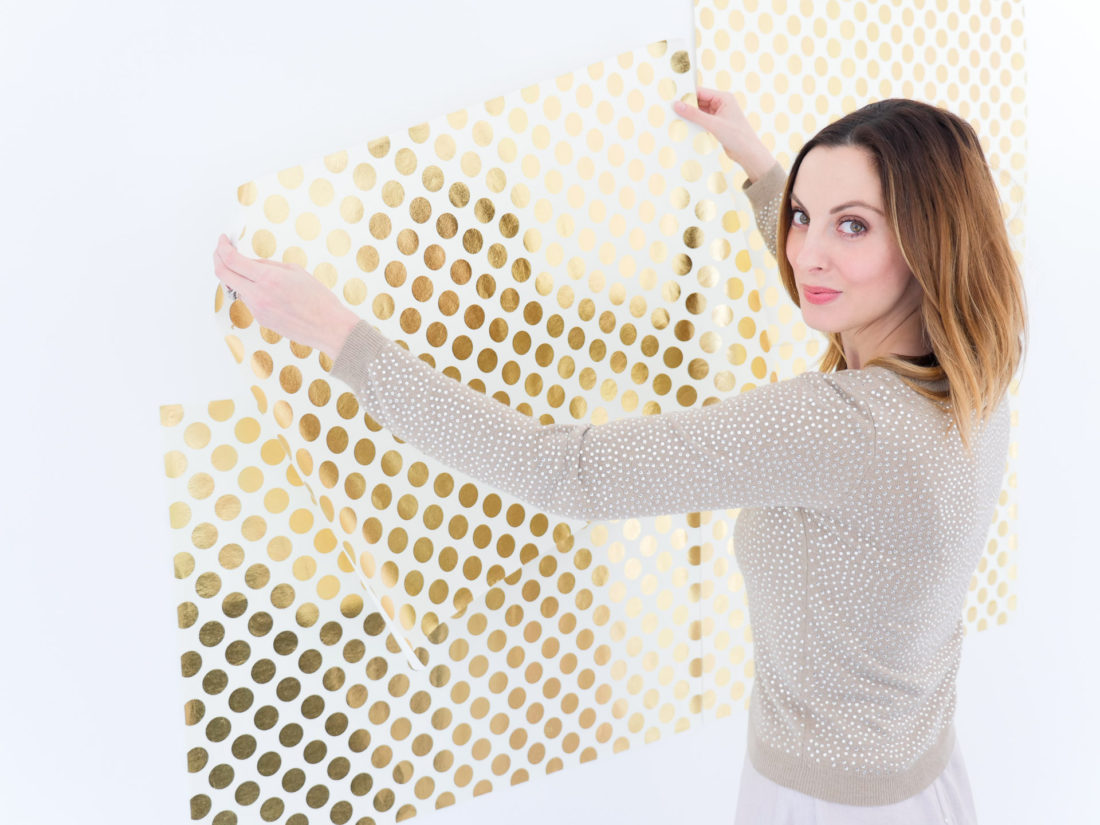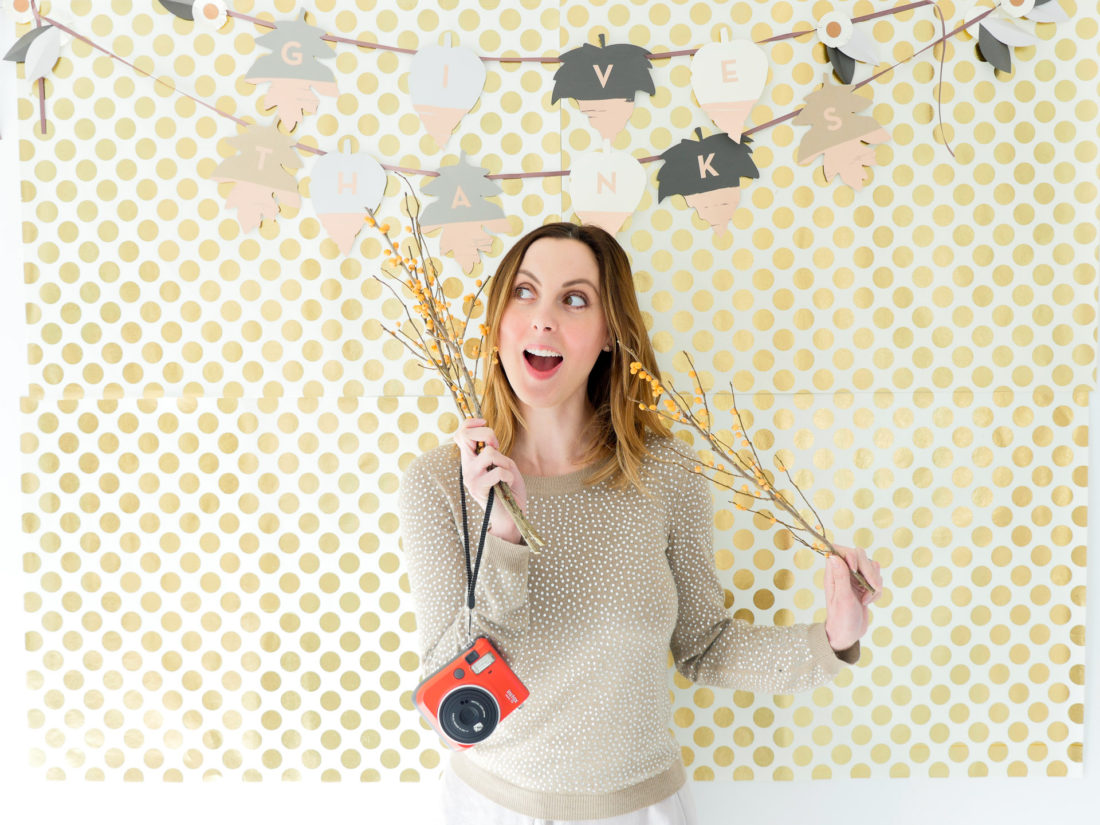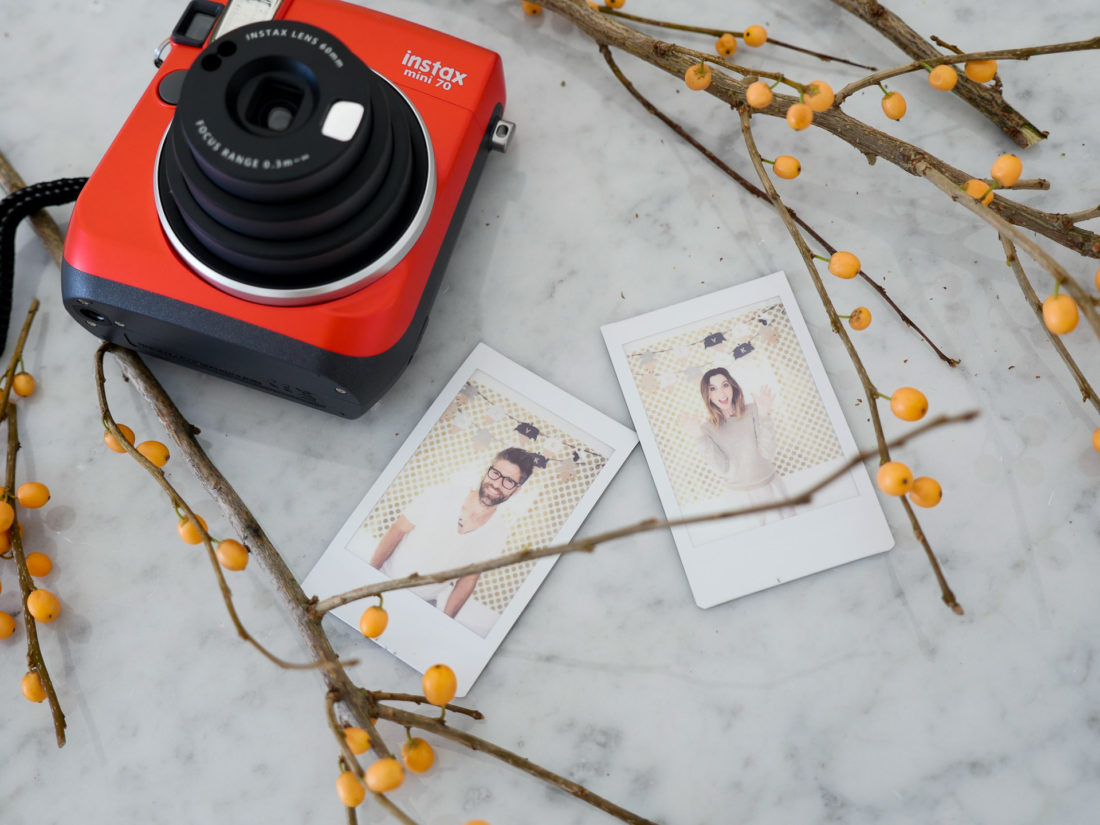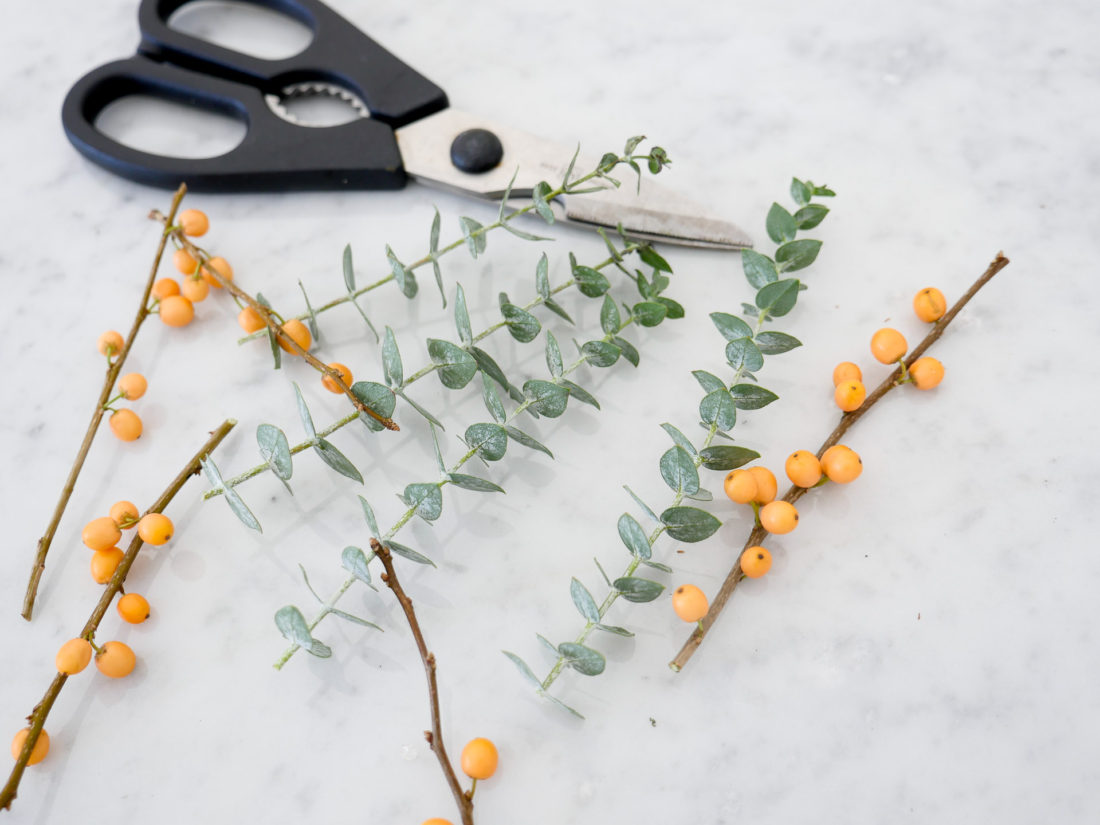 MATERIALS (Makes 1 Frame)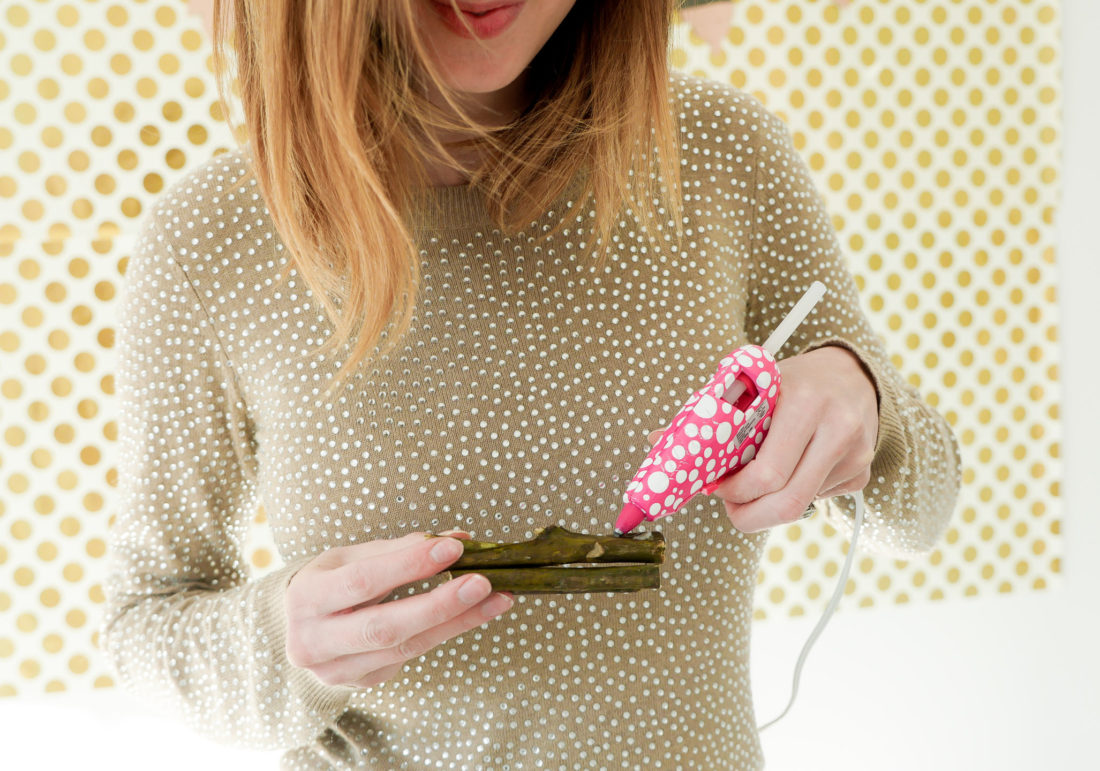 DIRECTIONS
Begin by gluing together two of the twigs, side by side.  Repeat with the remaining two twigs.  Now glue one set on top of the other to form a long rectangular shape.  Next, take a few sprigs of the festive foliage, and glue to one side of the "frame".  Insert your Instax picture in the slit between the twigs at the top of your frame!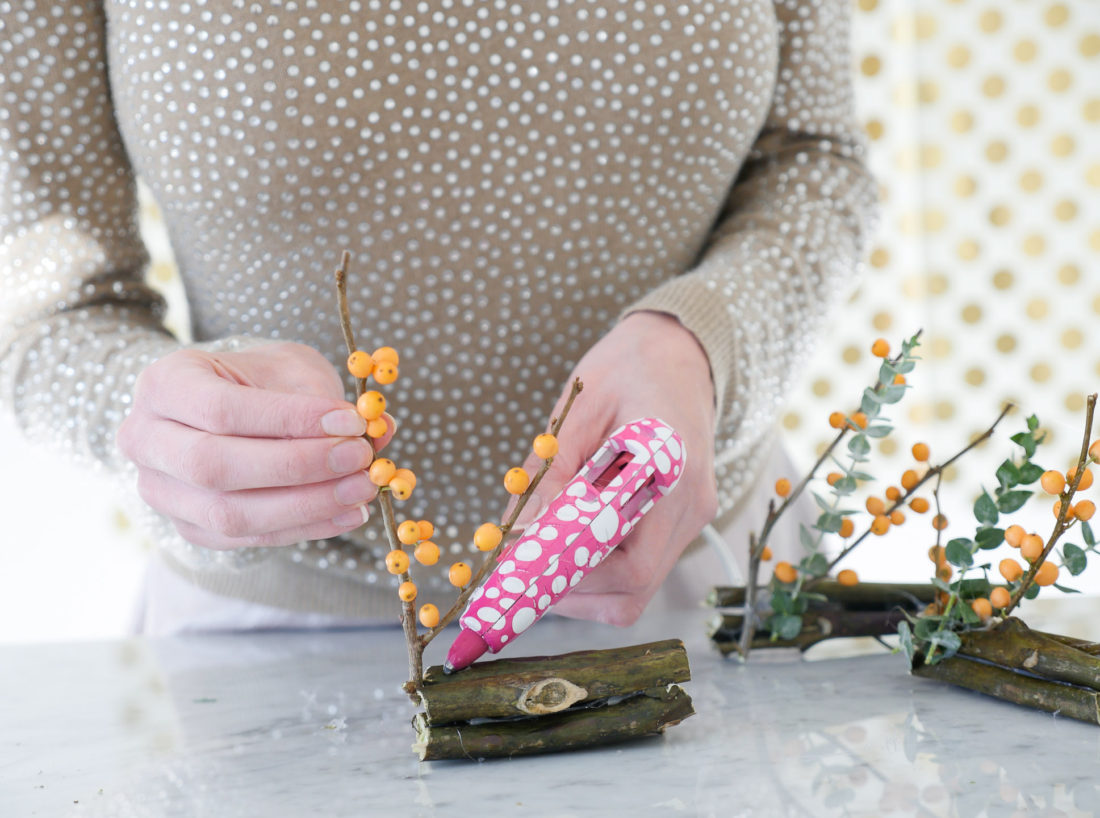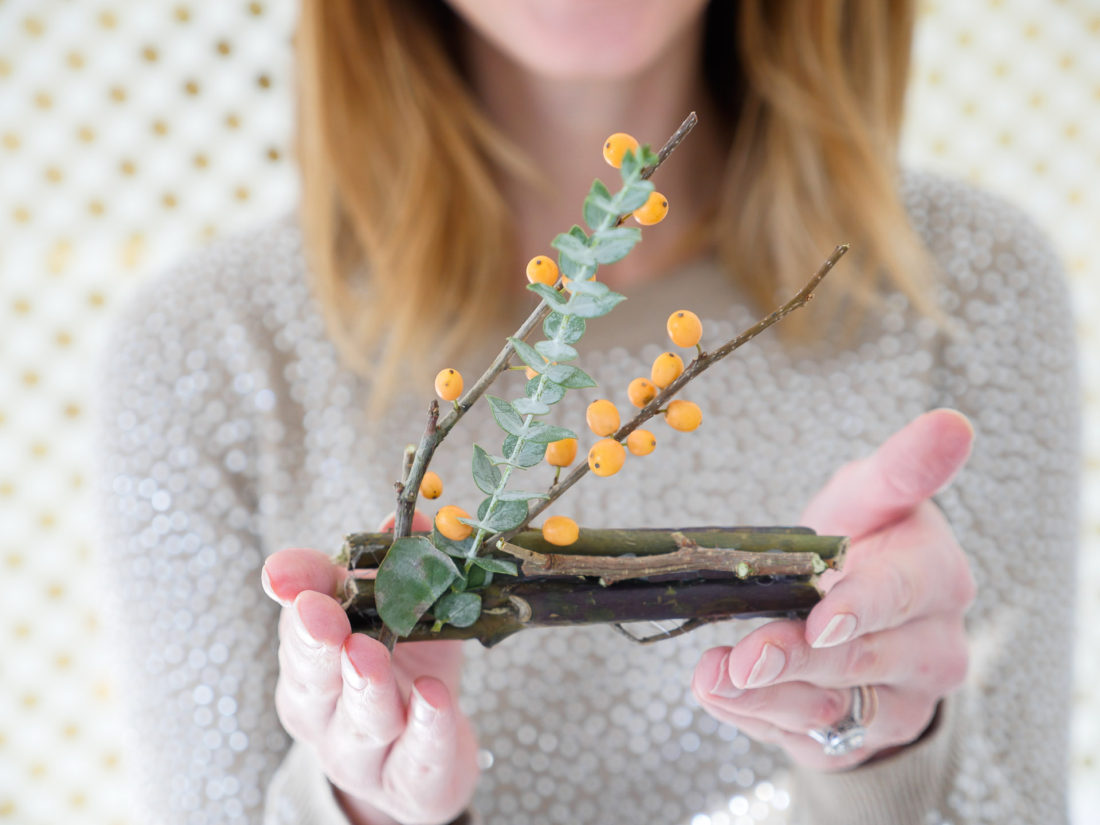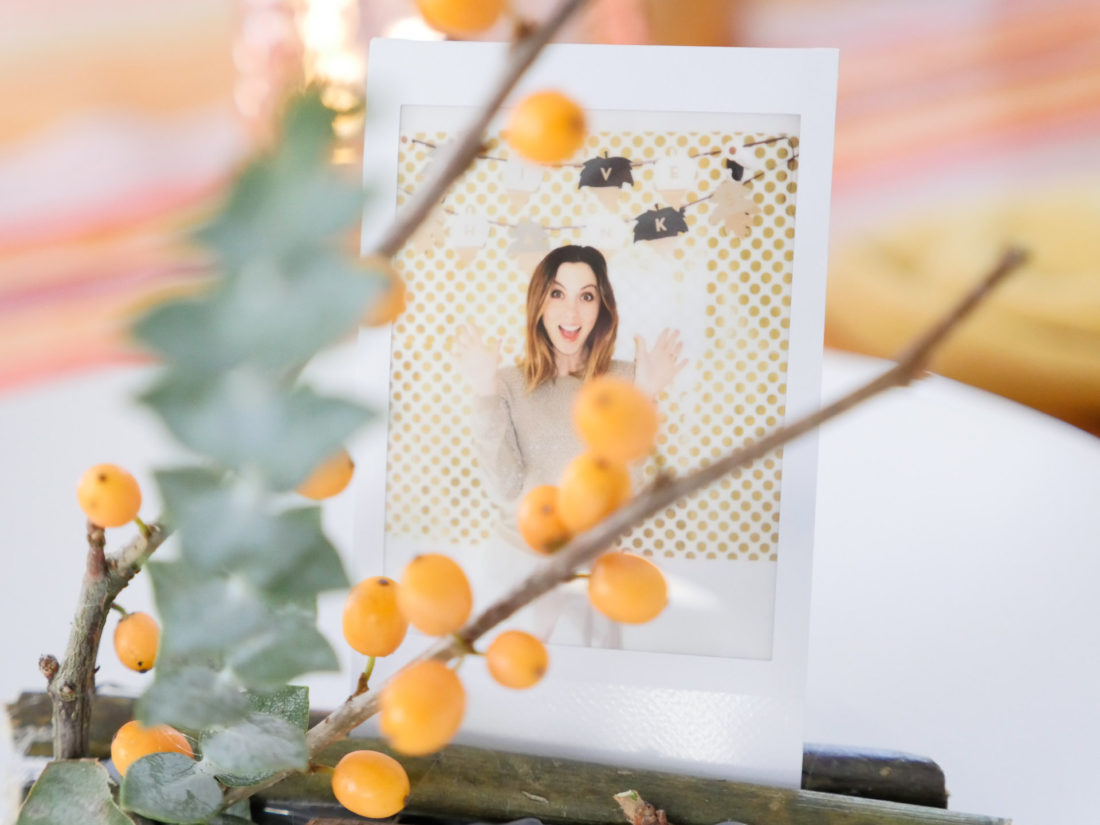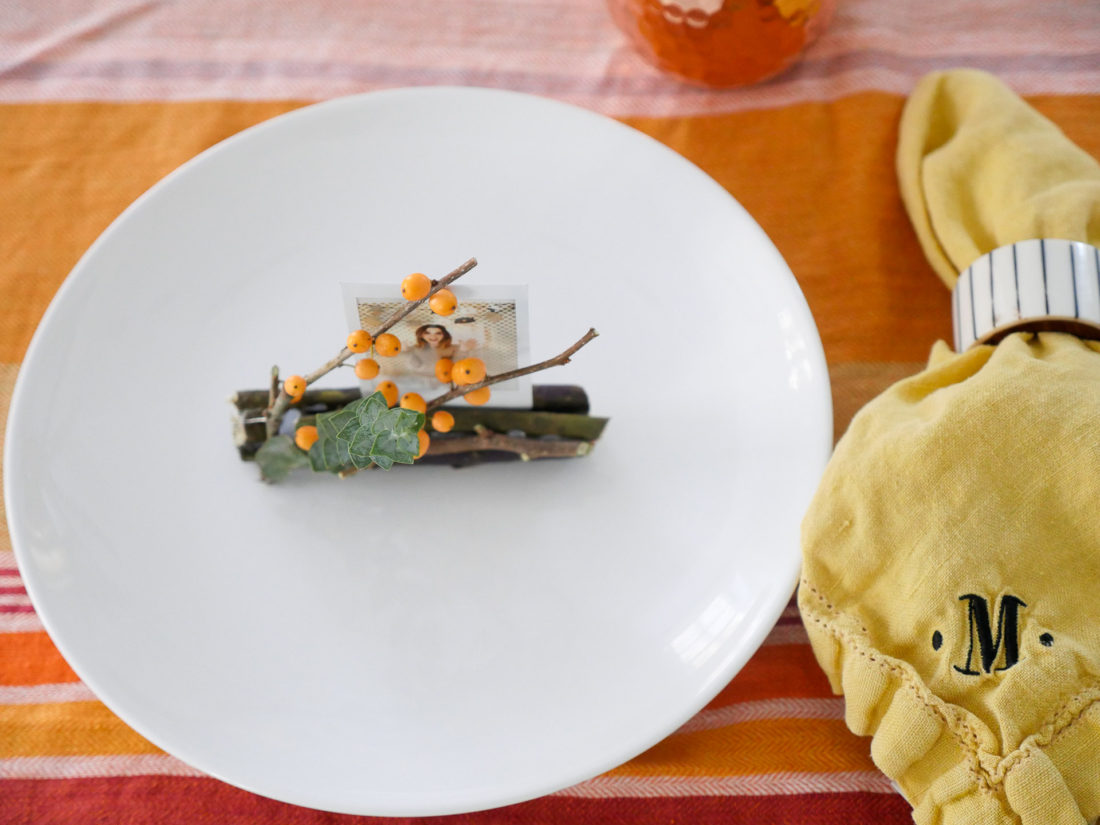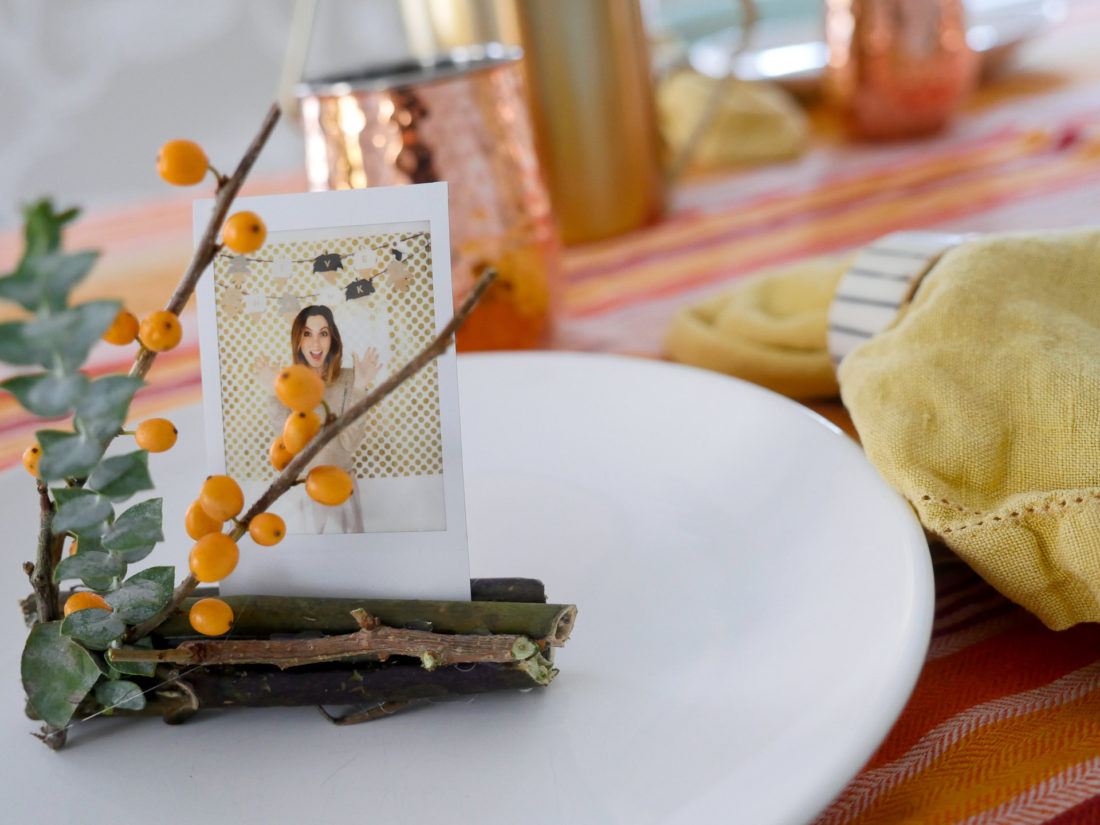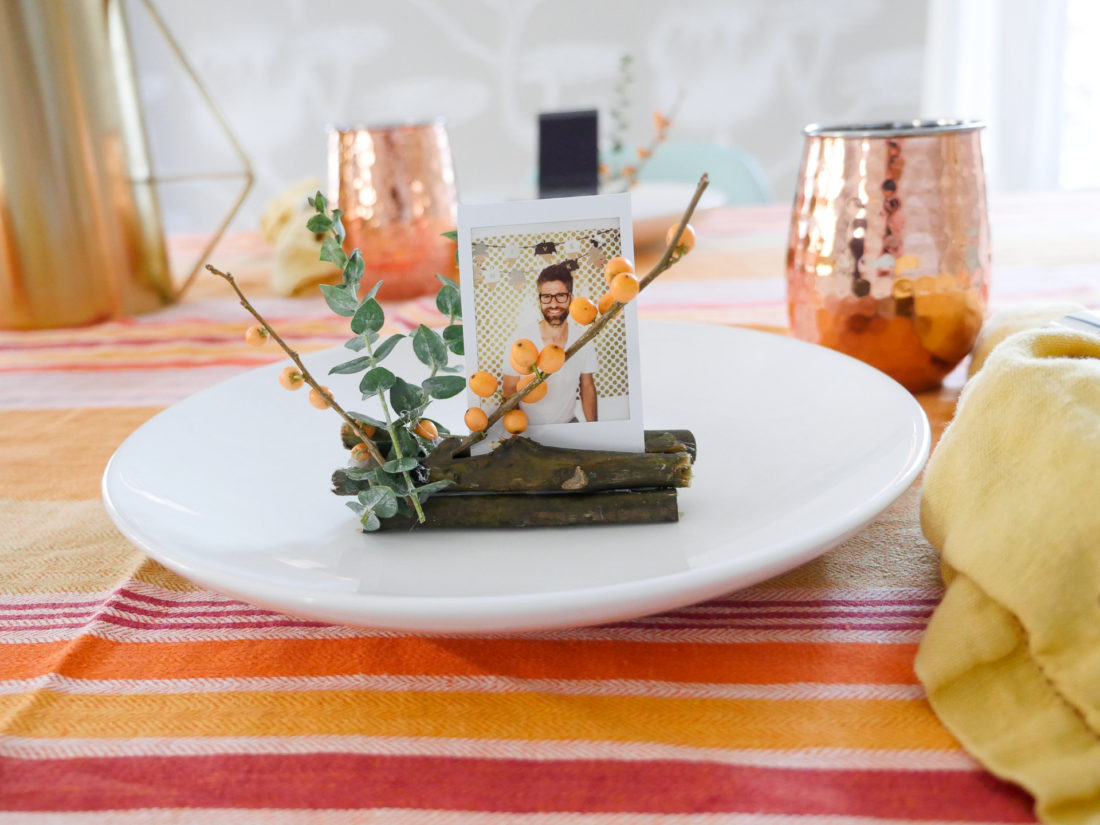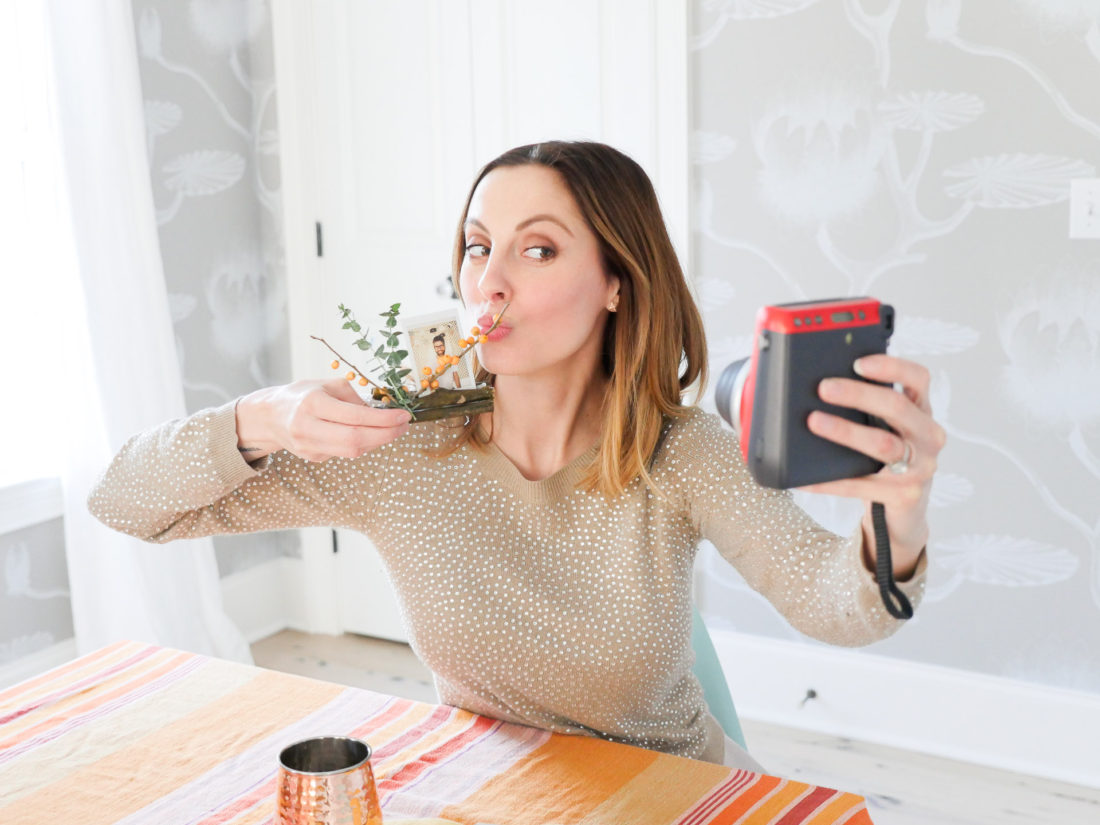 I hope you try this fresh take-on place card setting during the Holiday season!  I can't wait to get snap-happy with my Instax Mini 70…feeling so inspired.  If you try this DIY, don't forget to tag me @TheHappilyEva in your social media pics so I can see your handy work!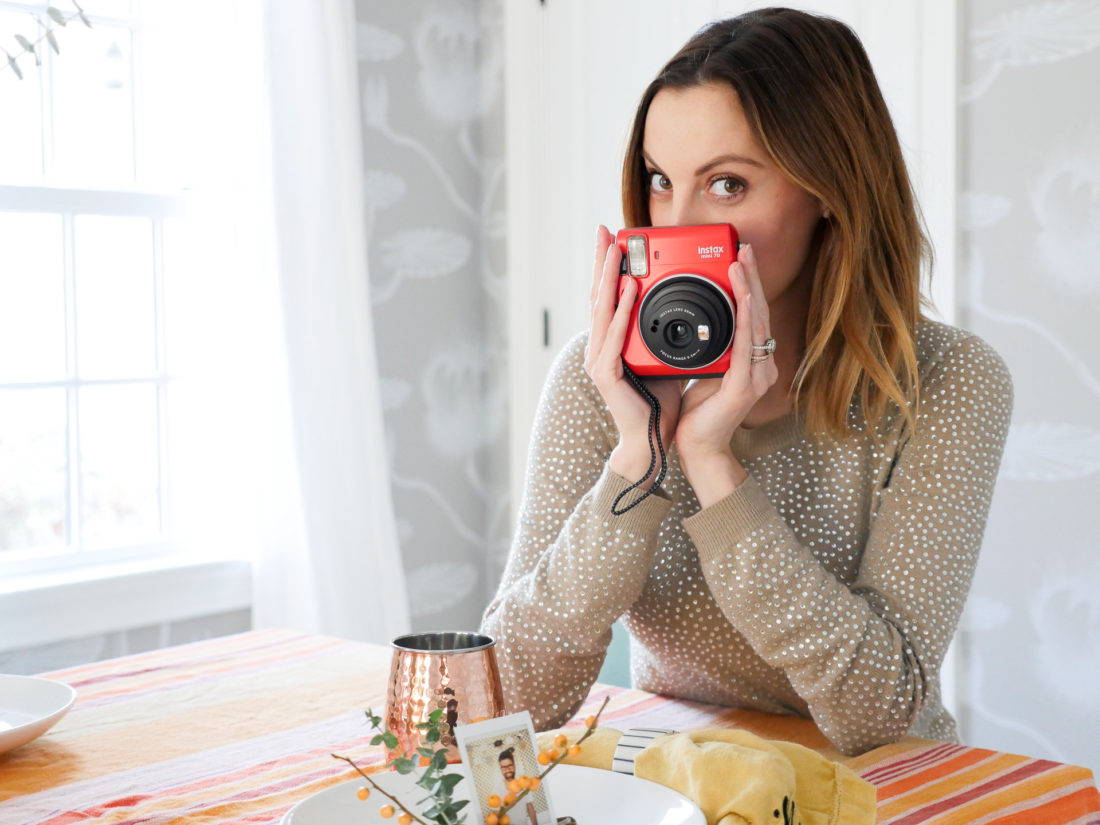 **Many thanks to Instax for sponsoring this post!  As always, the thoughts and opinions expressed above are entirely my own.
Save