The following content may contain affiliate links. When you click and shop the links, we receive a commission.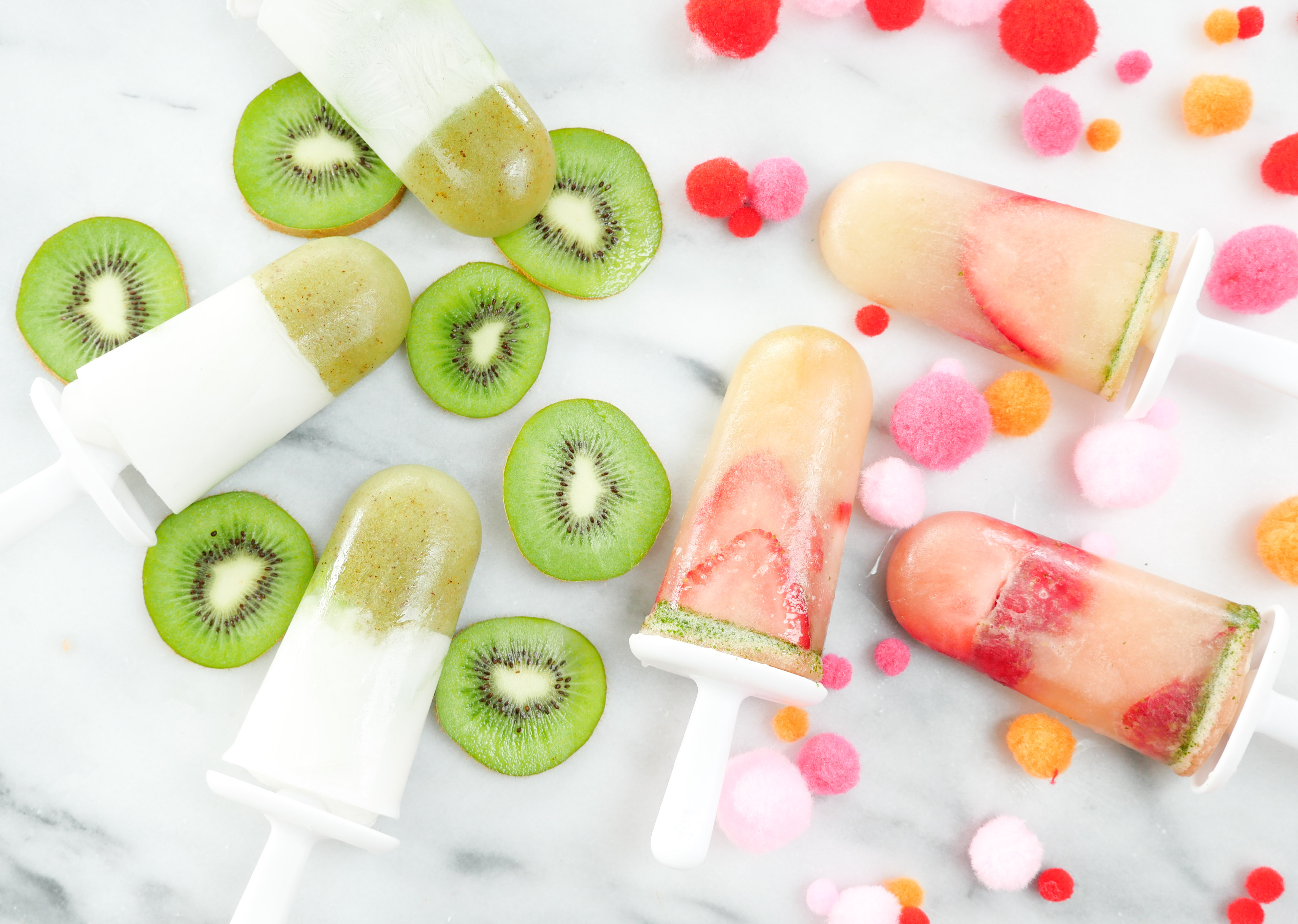 My Toddler was recently introduced to Ice Cream, and let's just say it was a Love-Love relationship.  Now she begs for ice cream almost every day.  Great.  In general, I'm pretty good at making her believe things that aren't true about her food (I think in some places they call this lying).  I've had excellent success by pushing the boundaries of truthfulness and explaining that something that may taste vaguely like a sweet treat is actually that sweet treat.  For example, the other day I got her to eat handfuls of roasted sweet potatoes by telling her it was cake. If you're judging me, she totally bought it (which I feel like may be more her problem than mine), and ice cream has been met with a similar solution: POPSICLES! And not just any popsicles, but gourmet, yummy, colorful popsicles made with fresh organic fruit so they are basically like eating a salad! Team Mommy wins again! You can, of course, make popsicles out of nearly anything that can be frozen– so let your imagination run wild! I used these popsicle molds. 
These flavors are a couple of Lowie's recent faves and are super easy to make.  I hope these put as many smiles on faces at your house as they do at mine!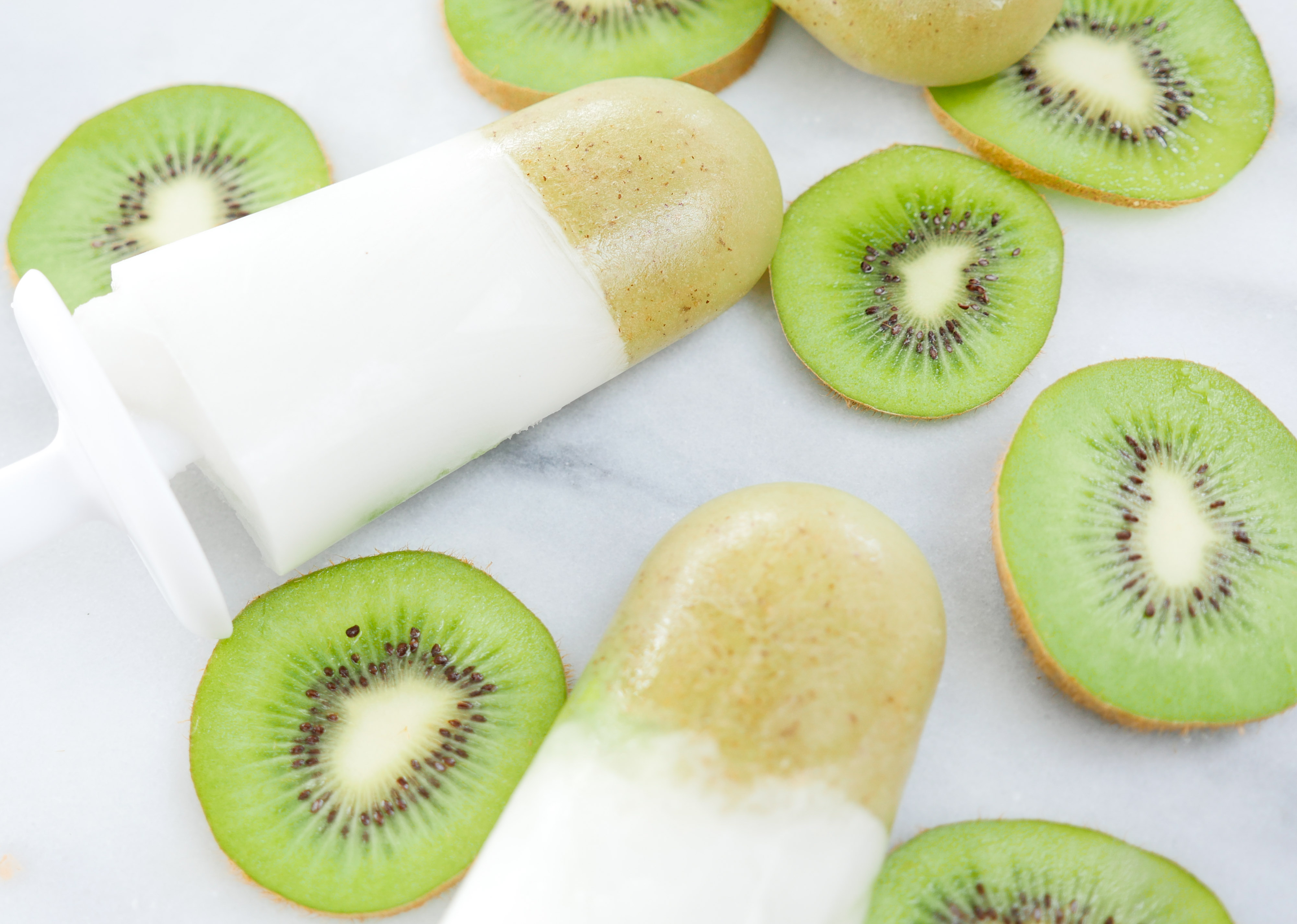 Kiwi & Coconut Coolers (makes 6)
1 Can coconut milk
7 fresh, ripe Kiwi fruit
1 cup Water
Blend 5 peeled kiwi with the cup of water in a blender or food processor.  Pour in to the tip of your popsicle molds, and freeze for 1.5 hours.  When they are frozen, take two peeled kiwi and slice them in to thin rounds.  Pop a few in the body of each popsicle mold, and fill the rest of the way with coconut milk.  Freeze at least five hours or preferably overnight.  Enjoy!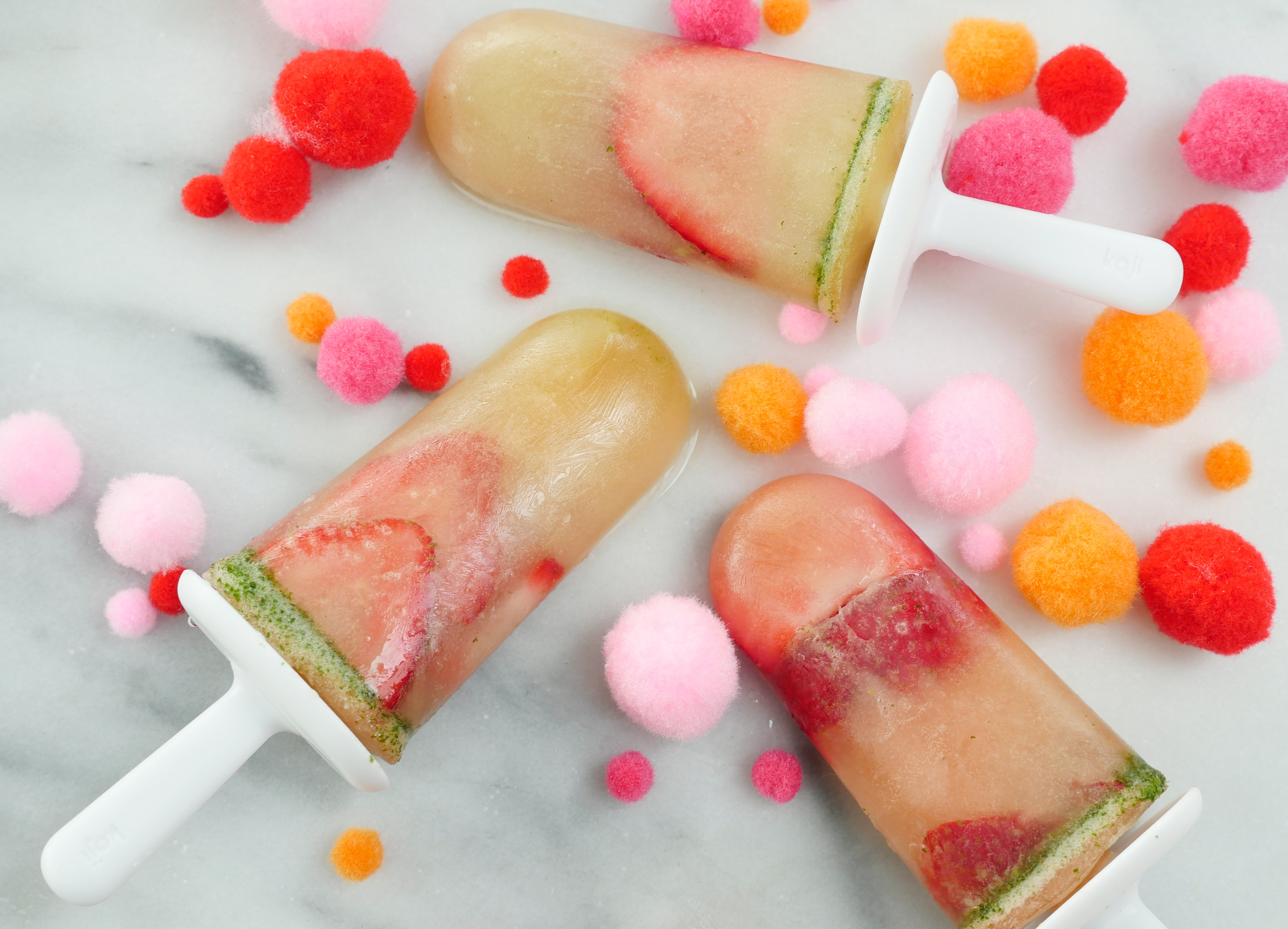 Strawberry Mint Lemonade Lollies (makes 6 )
2 cups Lemonade
1/4 cup fresh Strawberries, plus 4-6 more for slicing
handful fresh Mint leaves
Blend the lemonade, 1/4 cup of strawberries, and mint leaves in a blender or food processor until mint specks are teeny tiny.  Pour in to your popsicle molds, leaving a bit of room at the top.  Now, add a few sliced strawberries to each mold, and top with lemonade if there is any room still at the top.  Freeze for at least 5 hours, or preferably overnight.  Enjoy!