The following content may contain affiliate links. When you click and shop the links, we receive a commission.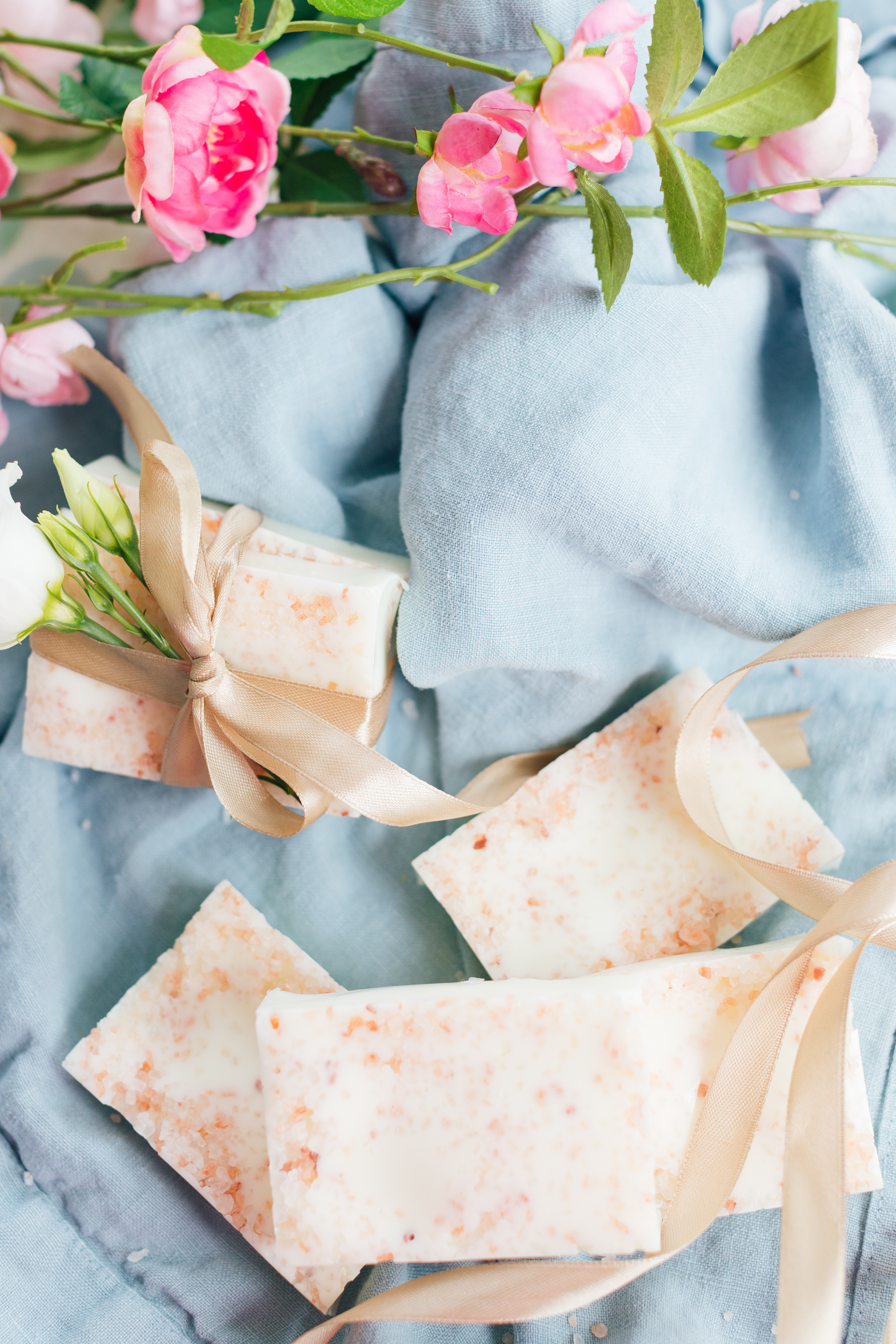 I love crafts that are really simple but create something beautiful, practical, and giftable! This Spring, I wanted to find something cute to make for Mother's Day gifts, party favors, and a baby shower I was involved with.  I'd never made soap before, but I started doing research and realized how easy it is– and totally customizable! Once you get the hang of the process, there are so many sweet ways to personalize soap bars and really experiment with textures and scents.  I love bath products with a goat milk base, since I find that it is so nourishing and moisturizing for the skin.
Next, I decided that I wanted my soap bars to be exfoliating! I love getting a good scrub in during the summer months when there is so much sand, dead skin buildup, and sunscreen residue to contend with! I already make DIY body scrub, and thought I would take a page from that book and marry the two.  I decided to add one of my favorite essential oil blends, Citrus Bliss, because I love the mix of sweet and citrus! A note on essential oils: I love utilizing essential oils for a range of benefits, but I always make sure I'm using the purest ones! I love DoTerra oils because they're so pure that they are food grade! You also want to make sure you do your research before using any essential oils on a baby under two years old – and always dilute with a carrier oil when applying topically.
Materials…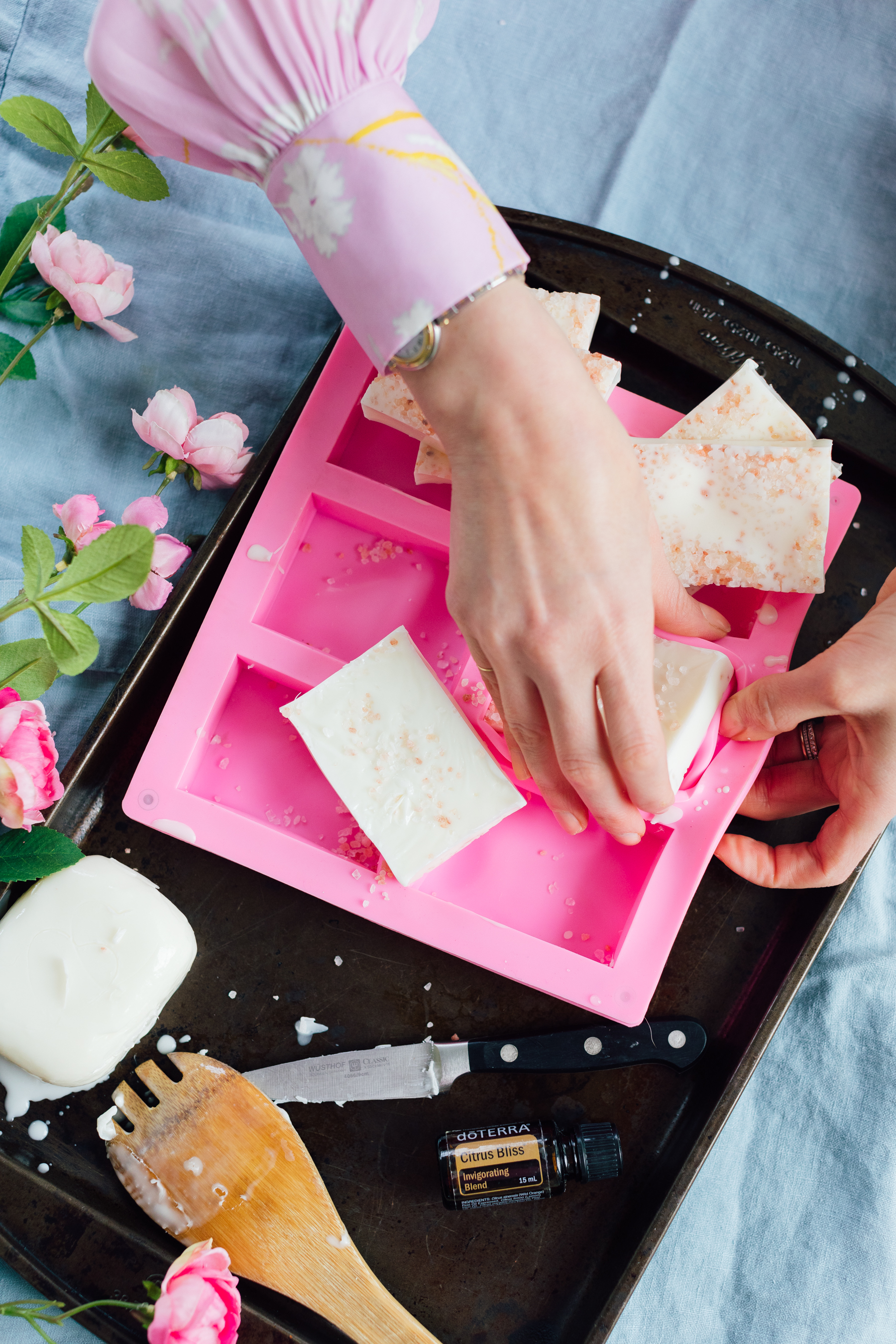 Directions…
Step 1
Melt Soap Base
Begin by melting your goat milk soap base.  I like using a double boiler, because it's easiest! Set the burner to medium, and melt it slowly, stirring often.
Step 2
Add Salt
While the soap base is melting, add a layer of salt crystals to the bottom of each soap mold.
Step 3
Add Essential Oils
Once the goat milk base is melted, add 10-20 drops of essential oil.
Step 5
Add More Salt
While the soap is still liquid, but has become more viscous (about three minutes), sprinkle a bit more salt in to each soap bar.
Step 6
Harden
Allow the soap bars to harden for two hours before gently removing from the molds.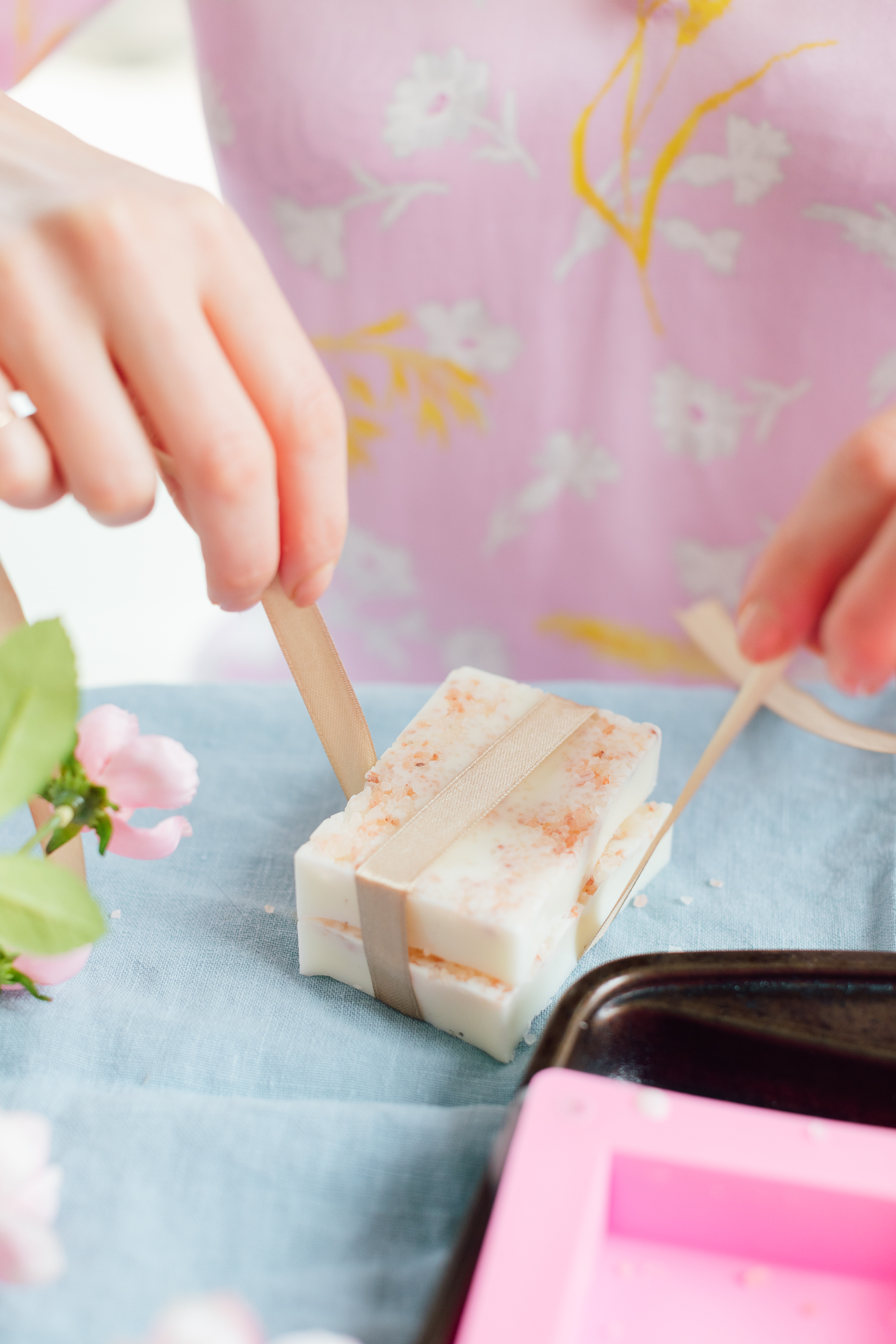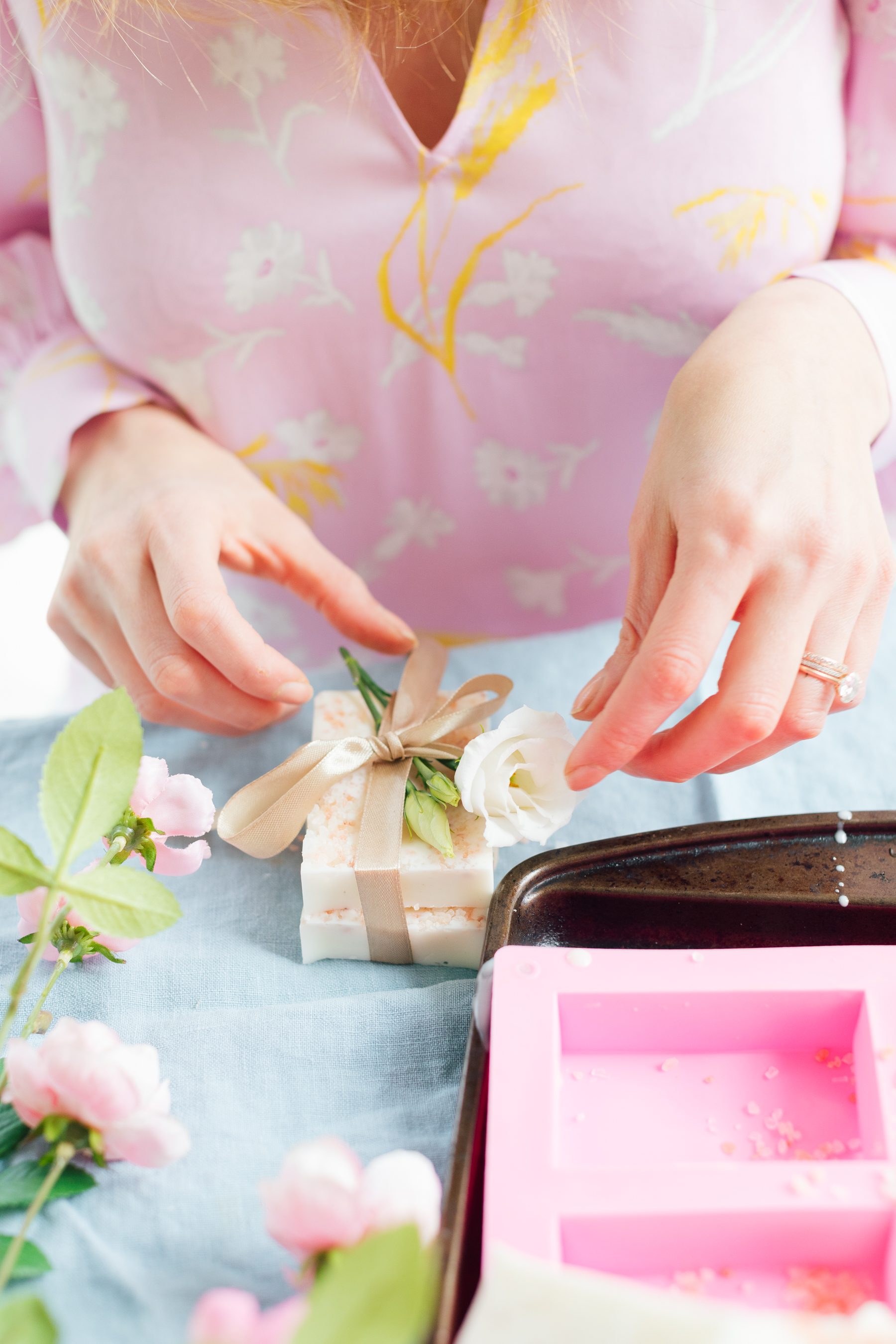 Photographs by Julia Dags