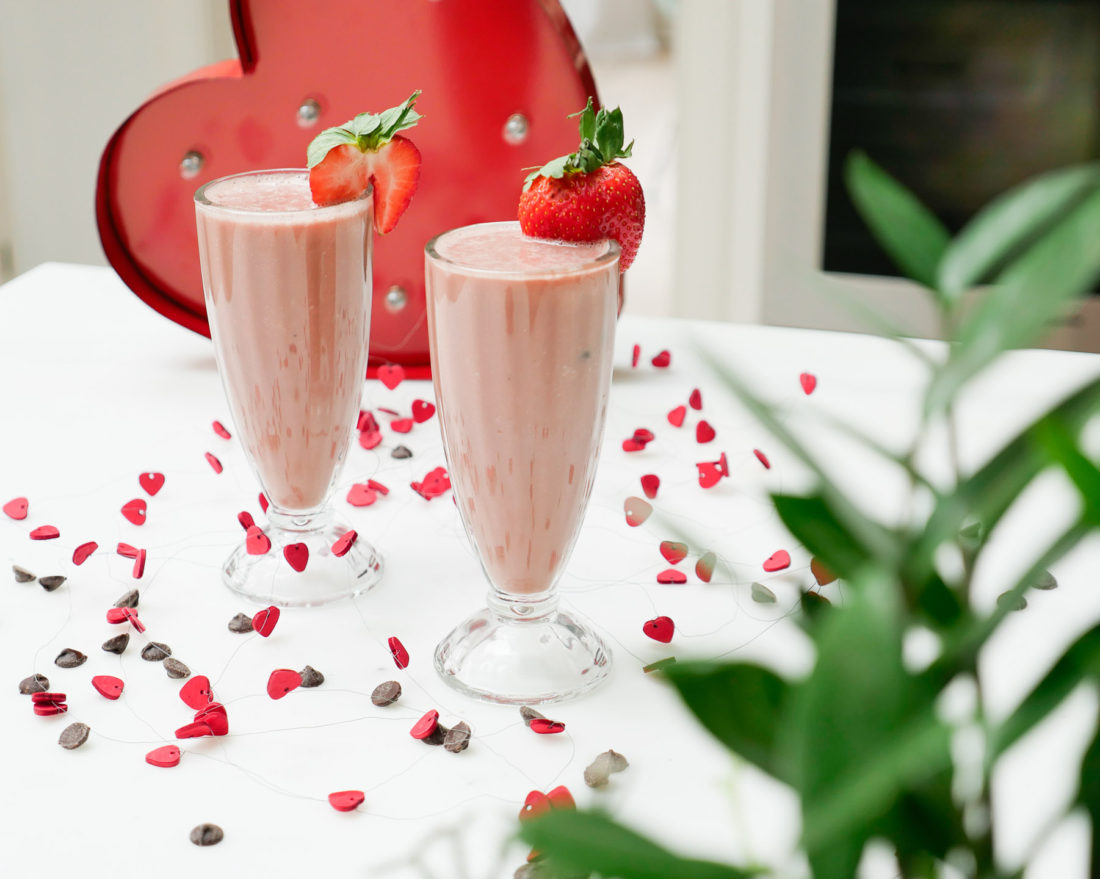 Valentine's Day is right around the corner! I love thinking up cute little ideas to brighten up our day on this sweet holiday, and this year I have just the ticket. I've been really in to smoothie's recently– they're such an easy way to pack a ton of nutrients and tasty flavors in to one glass. I've been trying to up my own smoothie intake recently, as well as introduce Marlowe to the joys of smoothie-drinking. So far, I've been introducing them as "Milkshakes"…. the absolute truth? Maybe not. A term that gets her to drink an entire glass of one in a few gulps? Totallyyyyy. Moms can lie sometimes, right? Just ask Santa and the Tooth Fairy. I absolutely adore chocolate-covered strawberries, especially with a glass of champagne! (YUM). Since champagne before noon is a tiny bit aggressive for this Mama on a weekday, I decided to recreate the flavors in this Chocolate-Covered Strawberry smoothie! It's packed with yummy flavors and nutrients to keep us healthy. Cocoa powder is a great antioxidant, by the way. The best part is how much Lowie loves it– I plan on serving this up nice and frosty on Valentine's Day morning!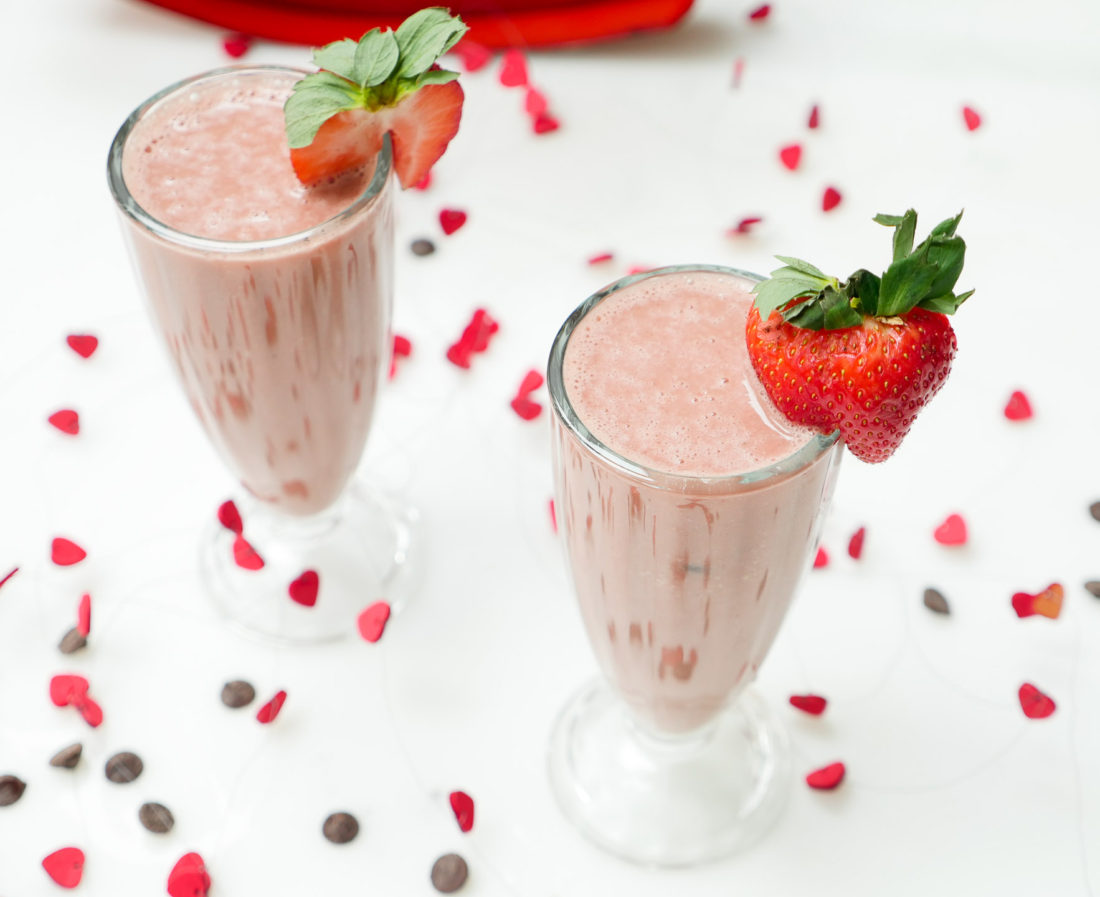 Chocolate-Covered Strawberry Smoothie
1 Cup Chocolate Almond Milk
1/2 Cup Frozen Strawberries
1/2 frozen Banana
1 Tbsp Cocoa Powder
1 Tbsp Organic cold-pressed Coconut Oil
1 Tsp Chia Seeds
Chocolate Chips for garnish (optional)
Toss all ingredients in to a blender, and blend on high until smooth, approximately 2 minutes. If not "frosty" enough for you, add a few ice cubes and blend again until desired consistency is reached. Top with chocolate chips, or even a spray of whipped cream!