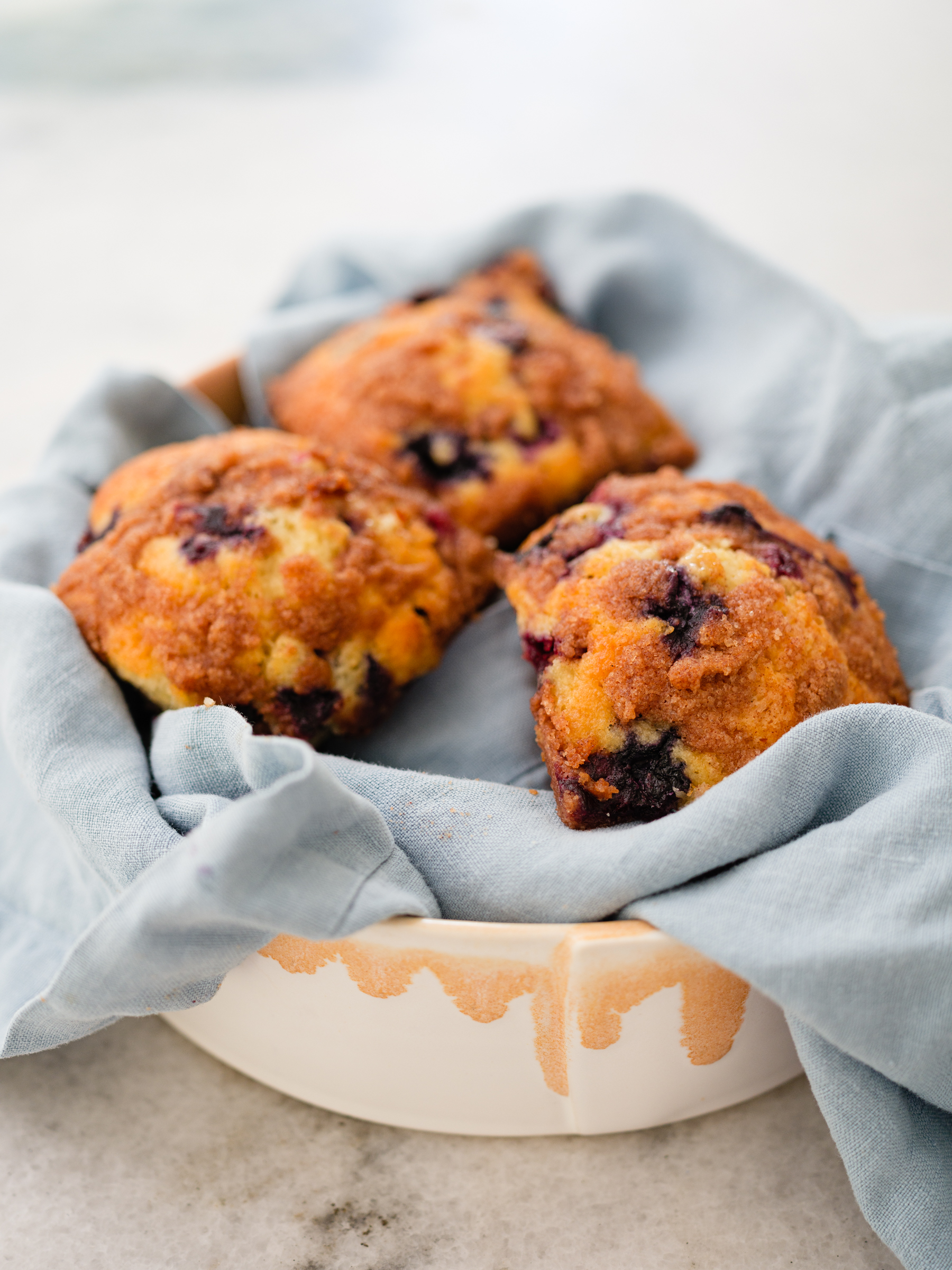 We went blueberry picking a couple of weeks ago and got SO MANY blueberries that I didn't even know what to do with them all! I made blueberry jam with my new favorite jam recipe, I made two pies, and then I experimented a bit with some other recipes. Major was requesting blueberry muffins, so I made a blueberry crumble version that turned out SO delicious that I knew I had to post it to HEA. I hope you love these Blueberry Crumble Muffins as much as we did!
Ingredients…
For the Muffins…
1½ cups all purpose flour
¾ cup white sugar
½ tsp salt
2 tsp baking powder
⅔ cup vegetable oil
1 egg
1 cup blueberries
⅓ cup + 2 tbsp goat milk (or whatever your milk preference)
For the Topping…
½ cup light brown sugar
⅓ cup all purpose flour
¼ cup butter
1½ tsp cinnamon
Directions…
Preheat oven to 400º F and grease muffin tins or line with muffin liners. Combine 1½ cups flour, ¾ cup white sugar, salt and baking powder in a mixing bowl and set aside. Combine the egg, milk and vegetable oil in another mixing bowl. Slowly combine the dry mixture into the wet mixture. The batter will be quite thick so try not to over-mix. Fold in the blueberries and let the batter rest for 5 minutes. Meanwhile, make your topping by mixing together ½ cup brown sugar, ⅓ cup flour, ¼ cup butter, and 1½ tsp of cinnamon with fork. DON'T MIX WITH YOUR HANDS! The residual heat will melt the butter and the crumb topping might burn or run off the muffins. Next, fill the muffin cups ¾ of the way to the top with the batter, and then sprinkle with crumb topping mixture before baking. Bake for 20 to 25 minutes and enjoy!