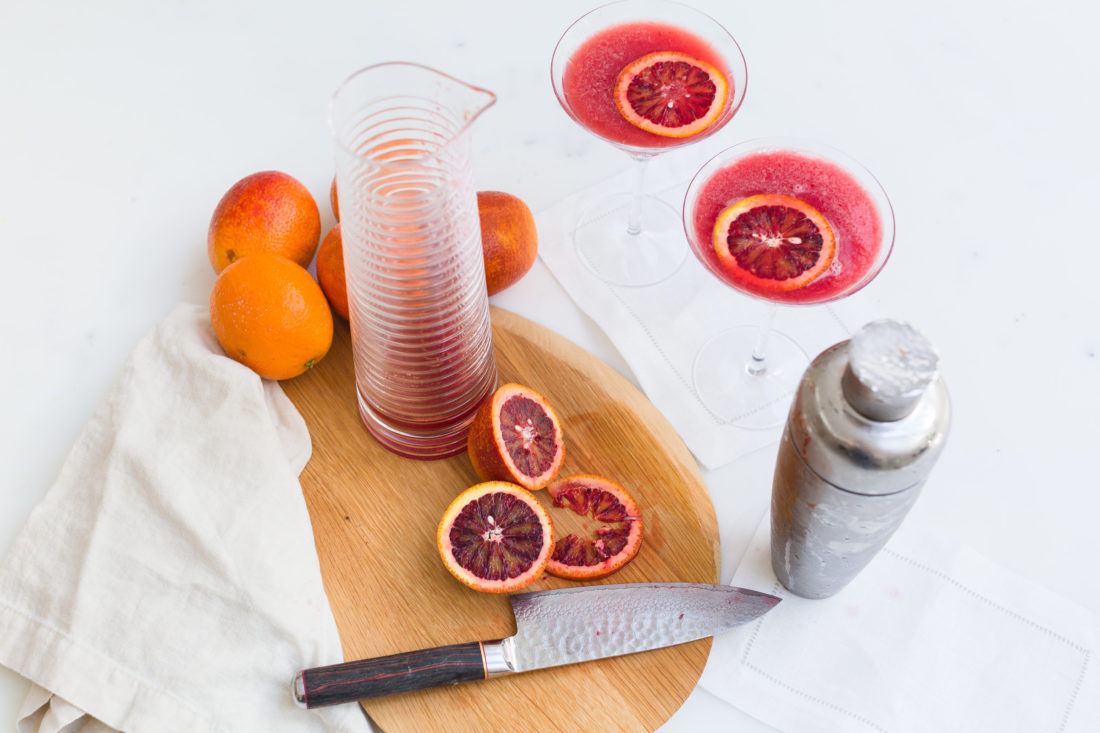 I first made this Blood Orange and Ginger Martini for a dinner party were were having at our home.  I had noticed a huge mound of blood oranges at the grocery store when I was picking up the tuna steaks I was grilling for dinner, and I decided to bring some home to use for something! I had envisioned maybe putting them in a salad.  Then, once home, I remembered that I had a brand new bottle of ginger vodka in the freezer, and I dreamed up a little signature cocktail! I'm a martini girl for sure, and I love cocktails with fresh fruit in them.  As it turned out, the sweetness of the blood oranges was the perfect counterpart to the zing of the ginger vodka.  They were a smash hit! Today I thought I would share the recipe so you can recreate it for your next get together.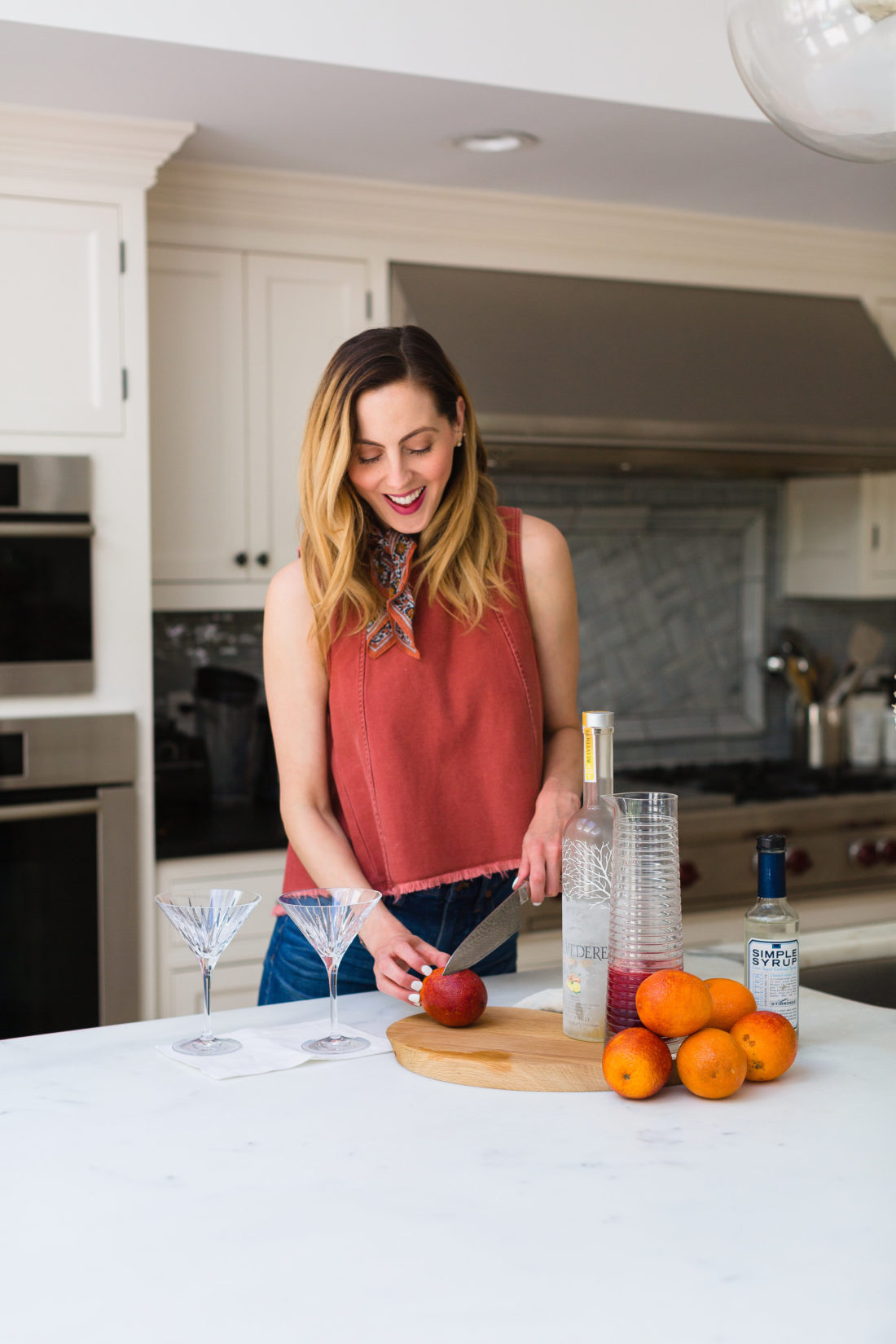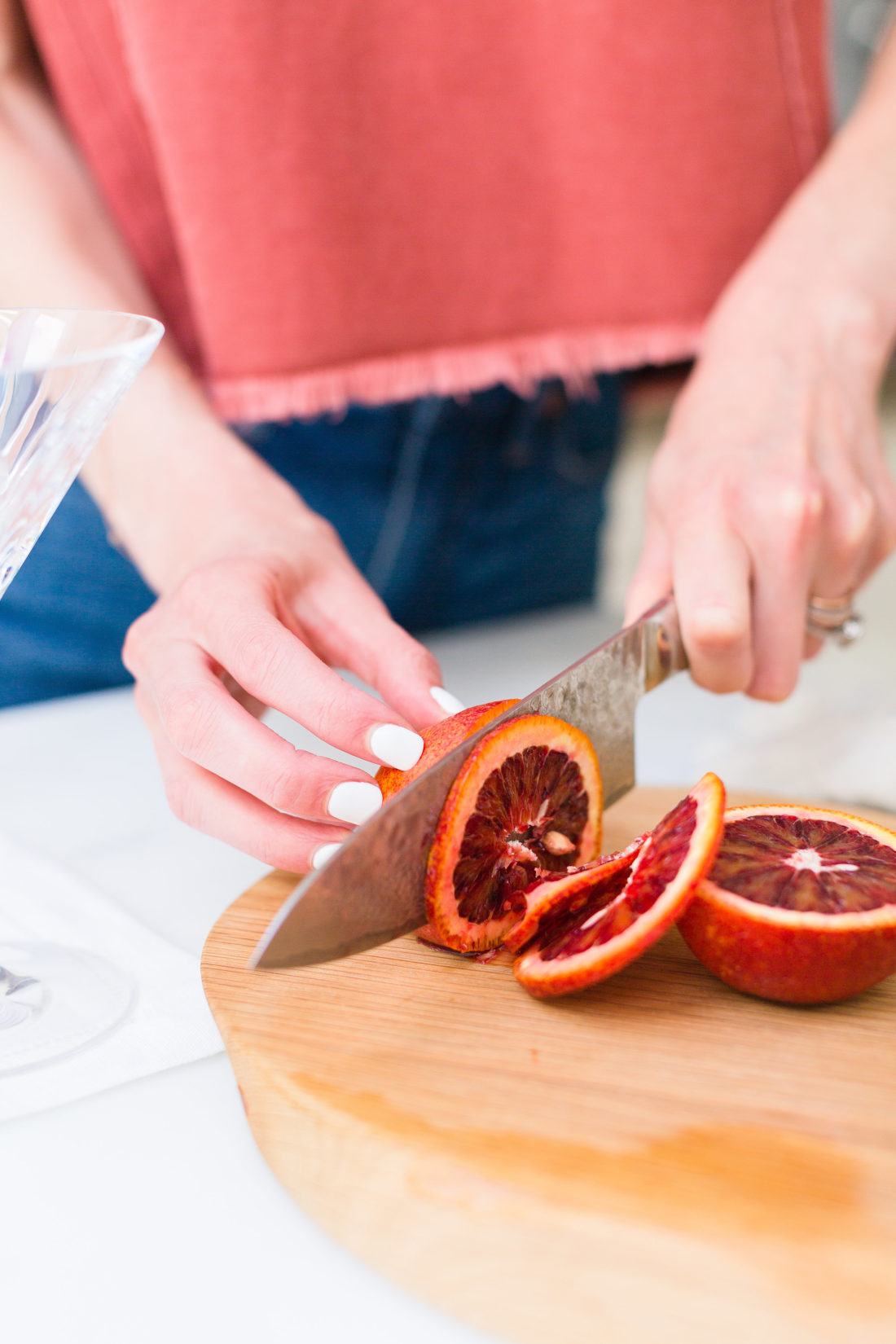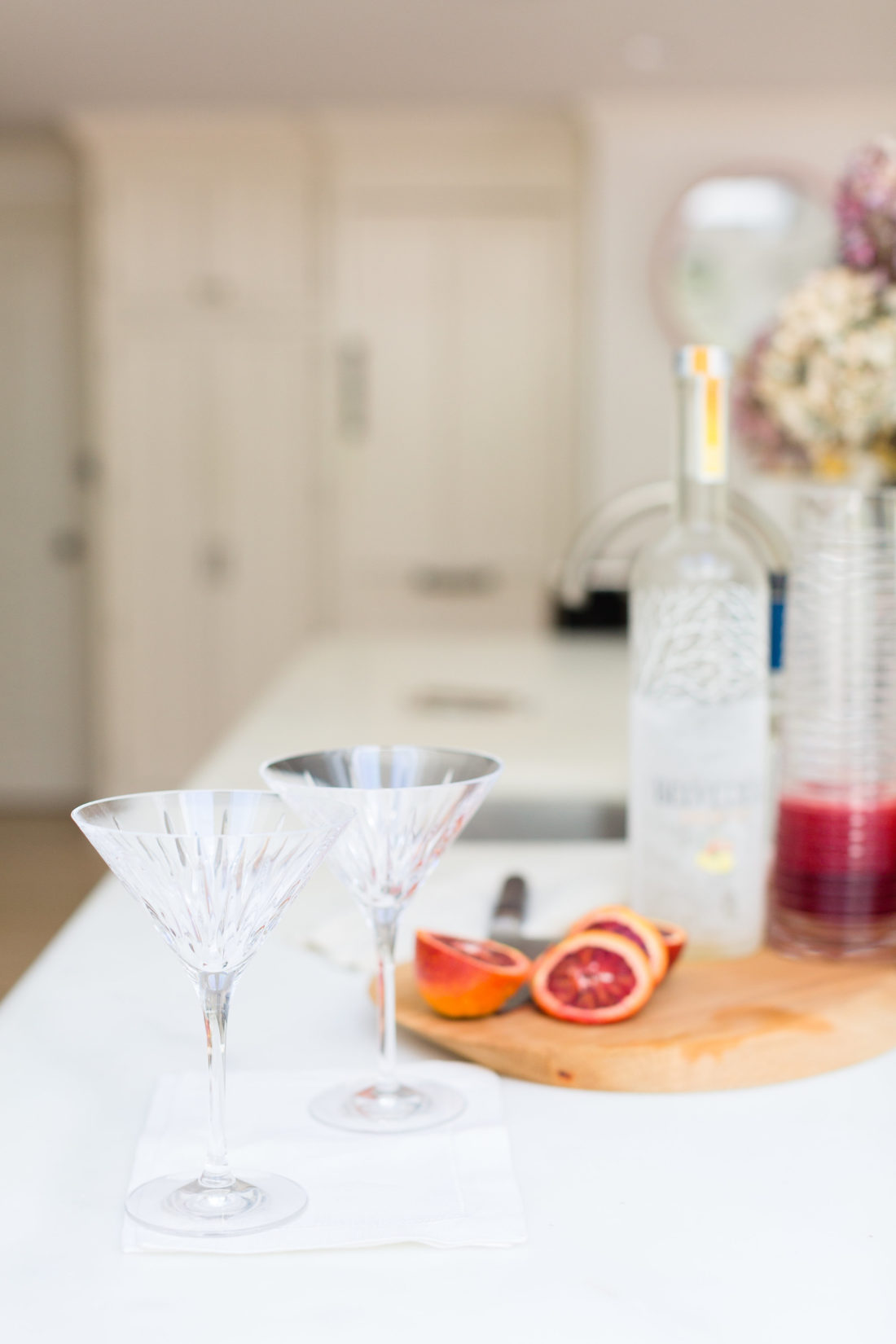 Ingredients…
Makes 2 Martinis
4 oz. Belvedere Ginger Vodka (I also use this to make the perfect Moscow Mule!)
6 oz. freshly squeezed blood orange juice
1 Tablespoon Simple Syrup
3 cups of Ice
1 blood orange, sliced in to very thin rounds (for garnish)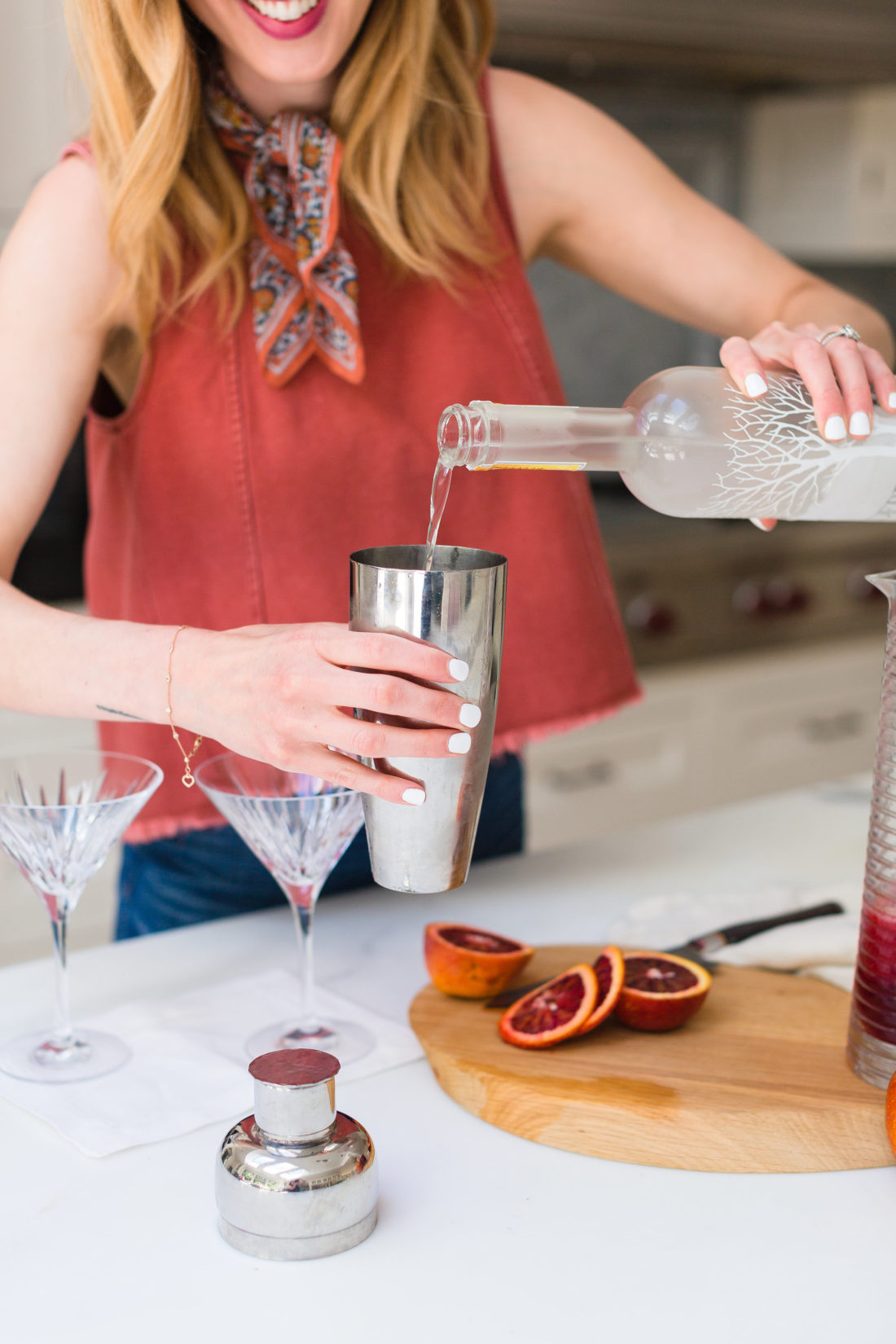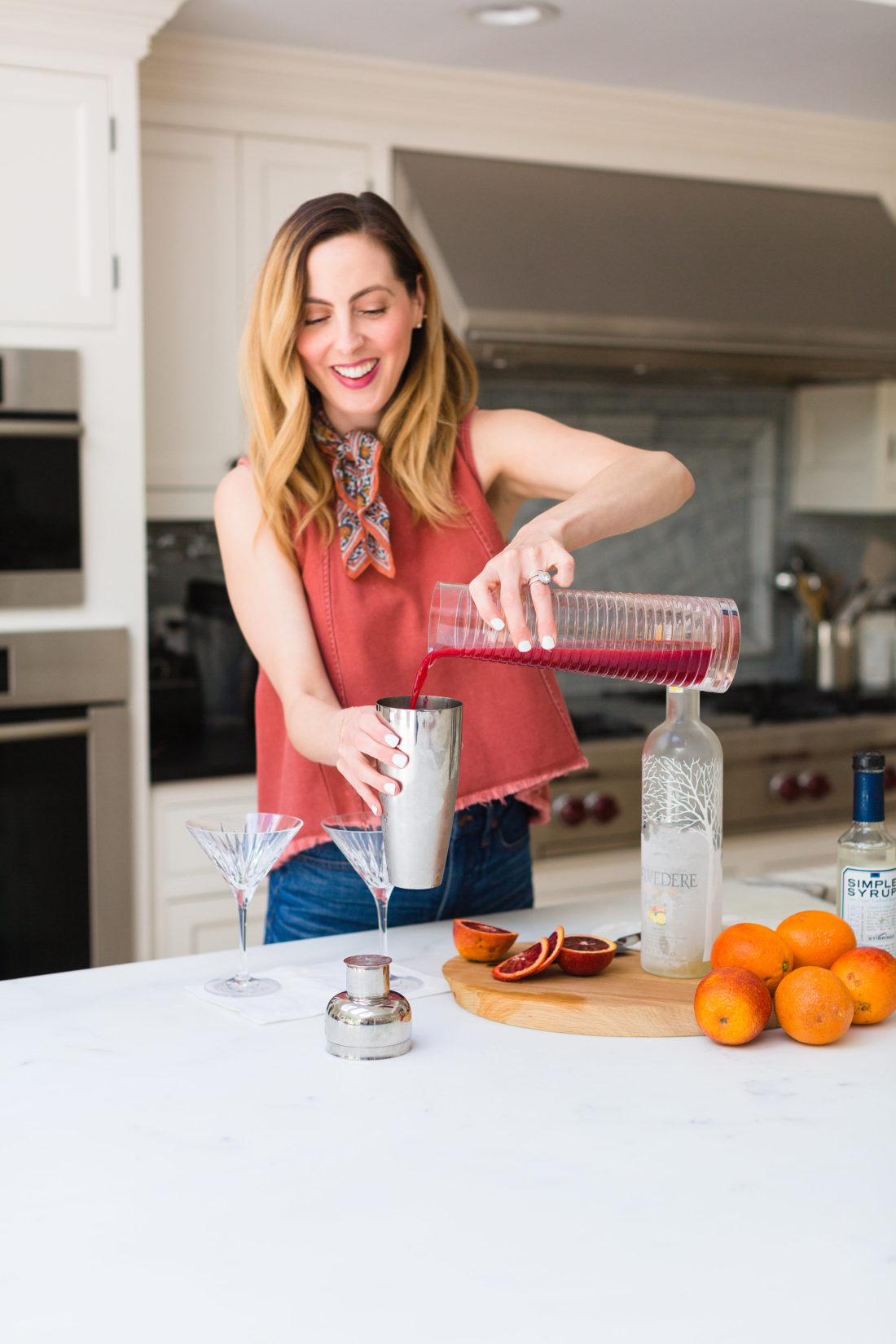 I begin by making freshly squeezed blood orange juice! If you don't have a citrus juicer, I highly recommend owning one.  You can also use it to juice lemons and limes! I like to make a big batch of this juice so that I have lots of extras if my guests would like more martinis! Next, I prep my glasses and cocktail shaker.  Put two cups of ice in your cocktail shaker and one cup divided between two martini glasses.  This is to help the martini glasses to chill before you pour in your cocktail!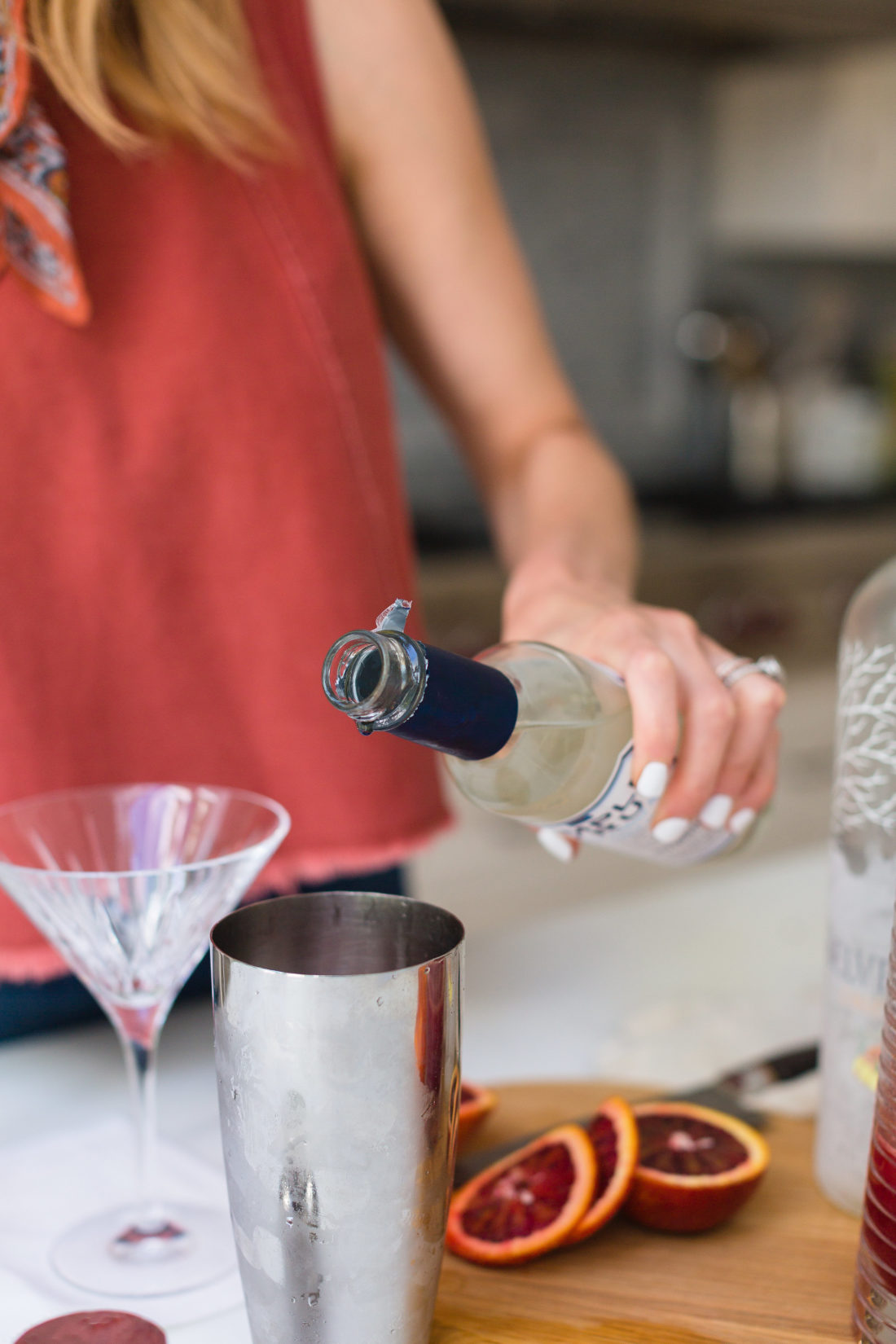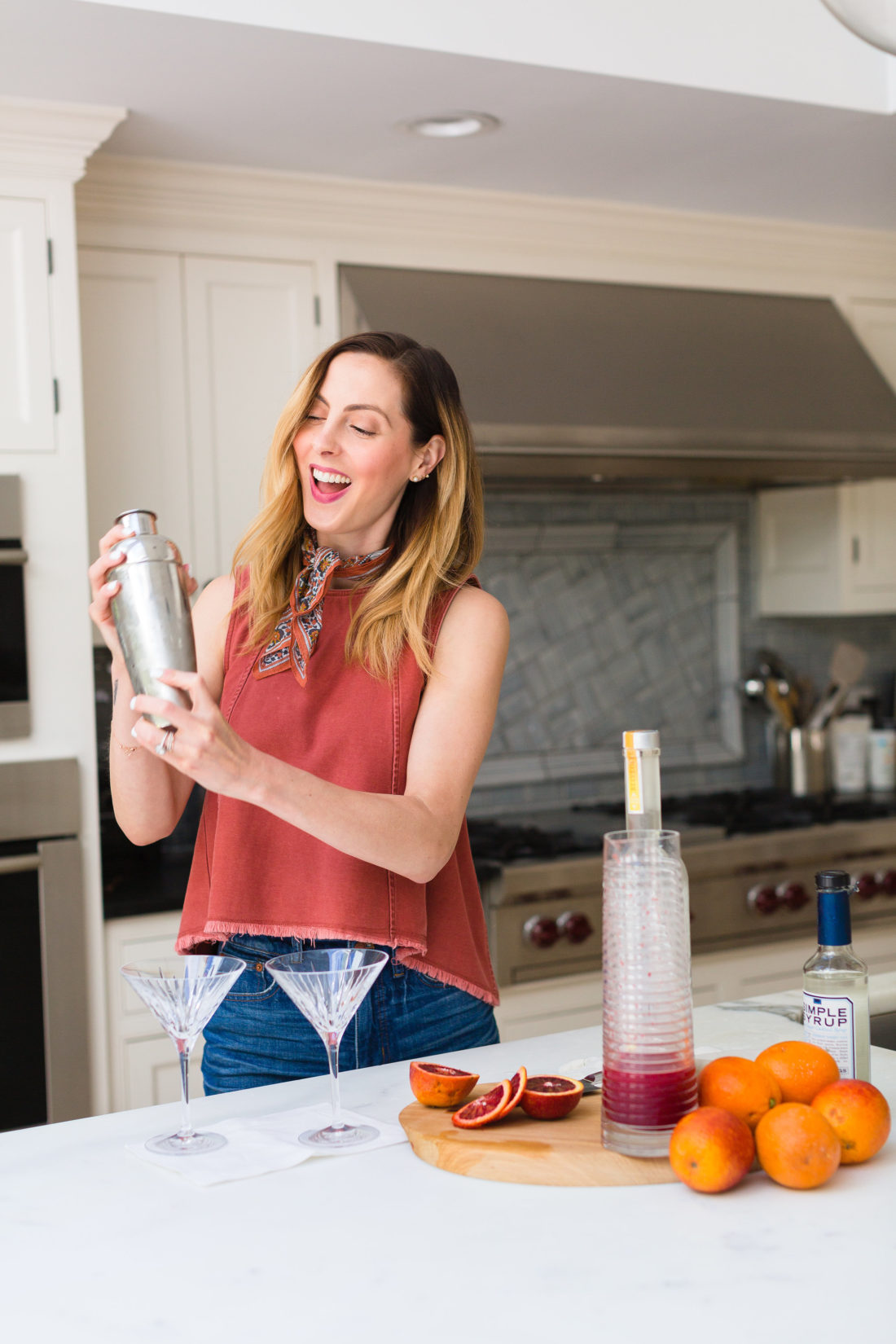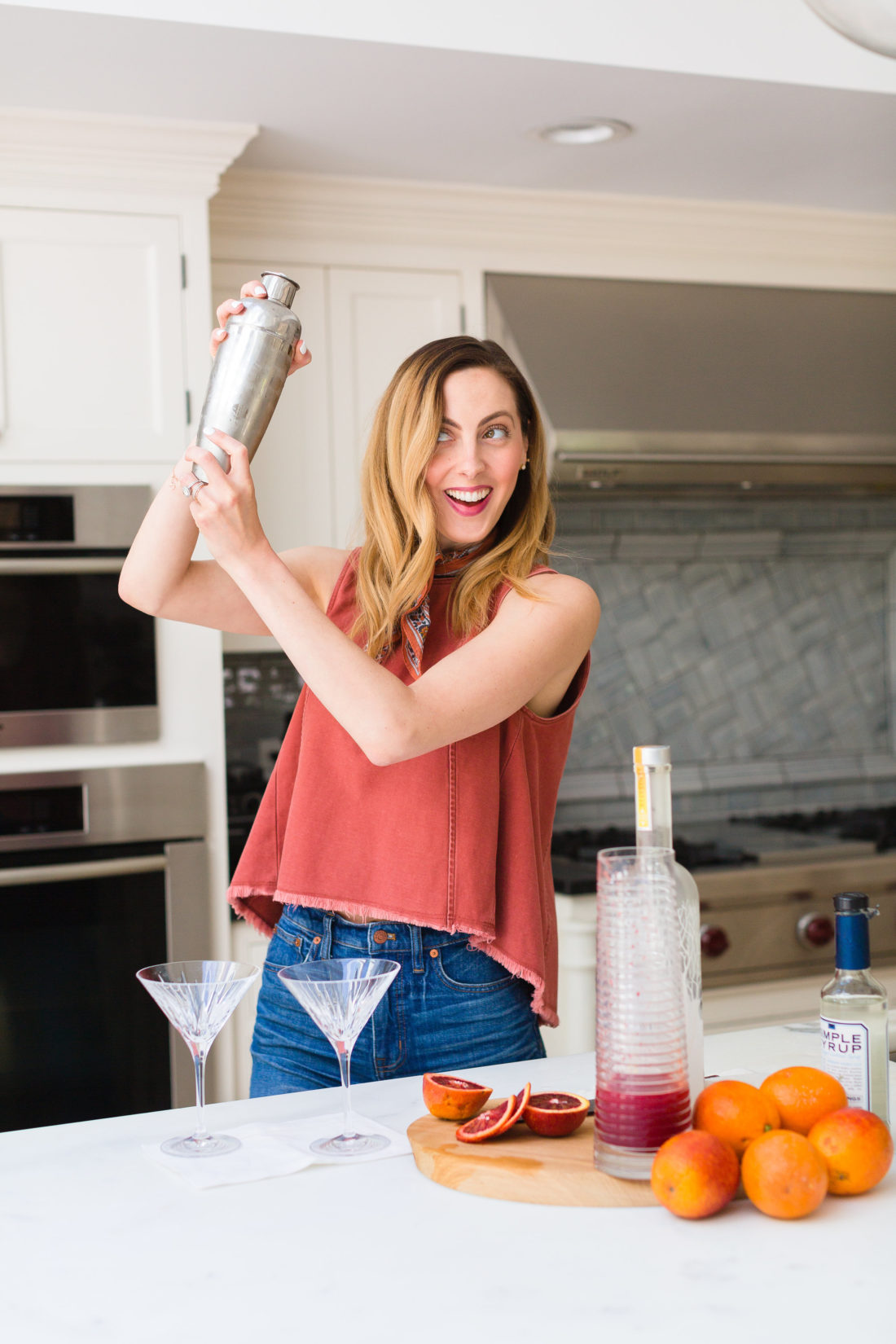 Next, start adding all your ingredients to your cocktail shaker! Pour in the Ginger Vodka, Blood Orange juice, and simple syrup.  Shake vigorously for about 30 seconds.  Dump the ice out of your martini glasses, and strain your cocktails in to the glasses.  Garnish with thin slicers of blood orange, and serve!  This would also make a killer big batch cocktail if you are serving a large group.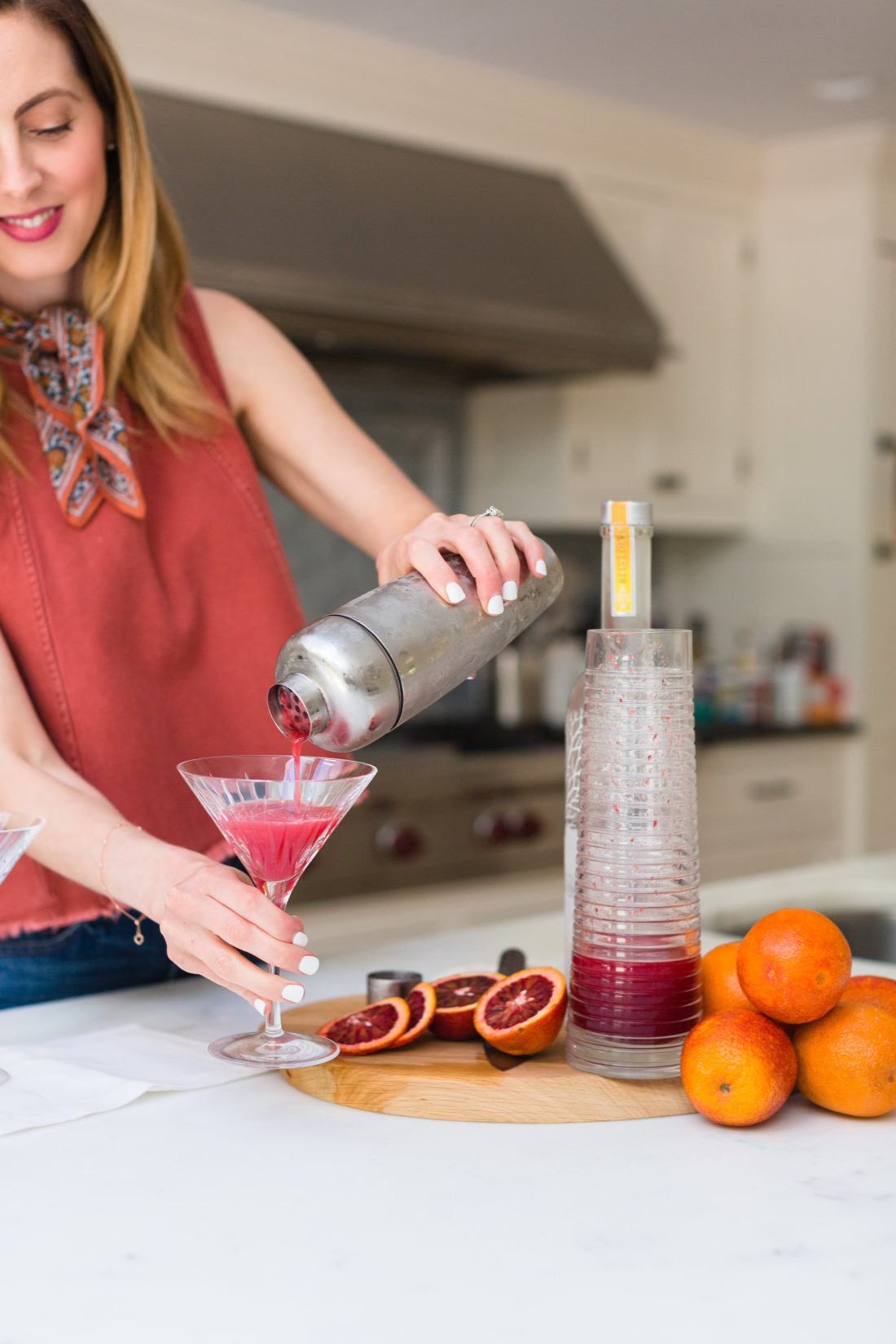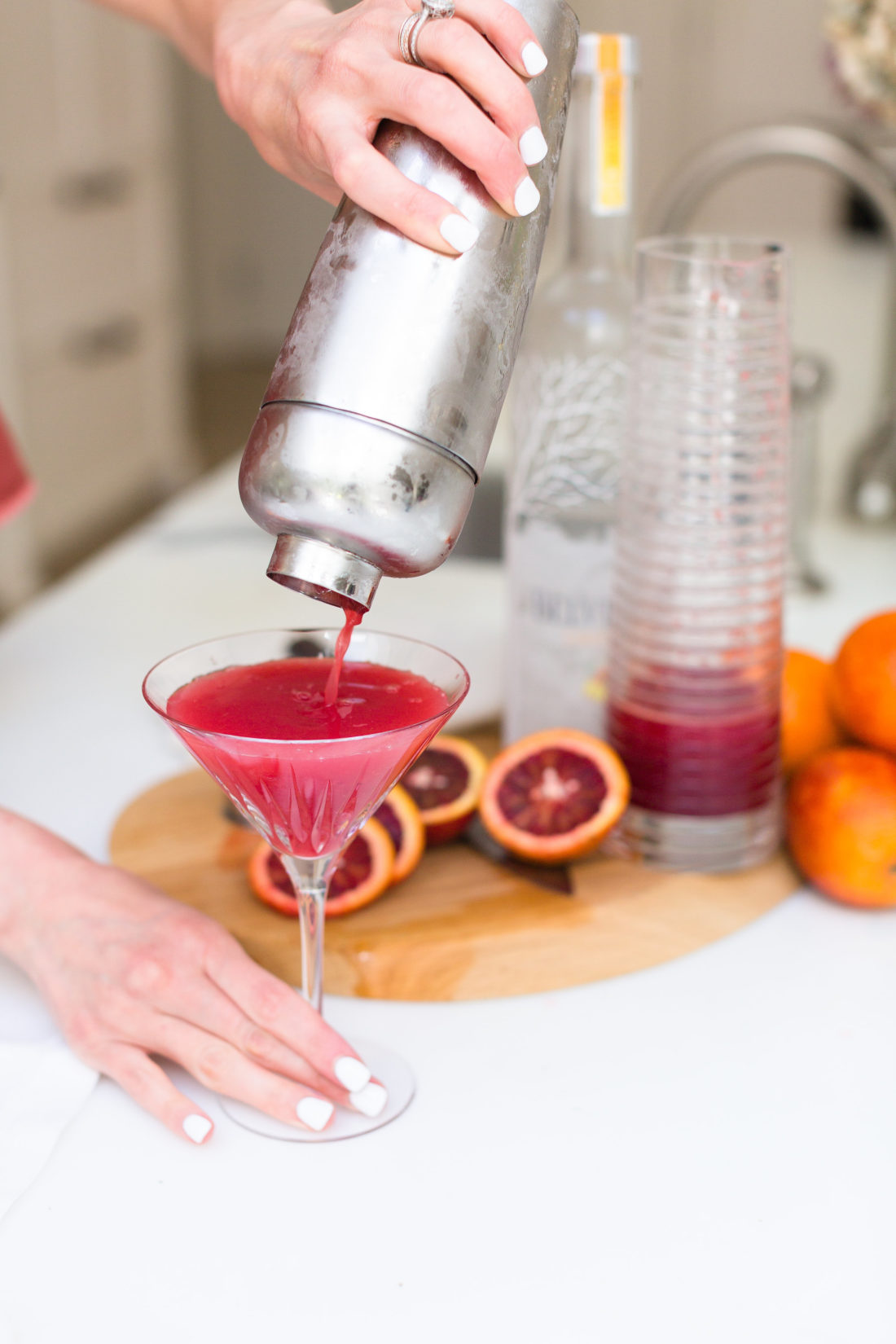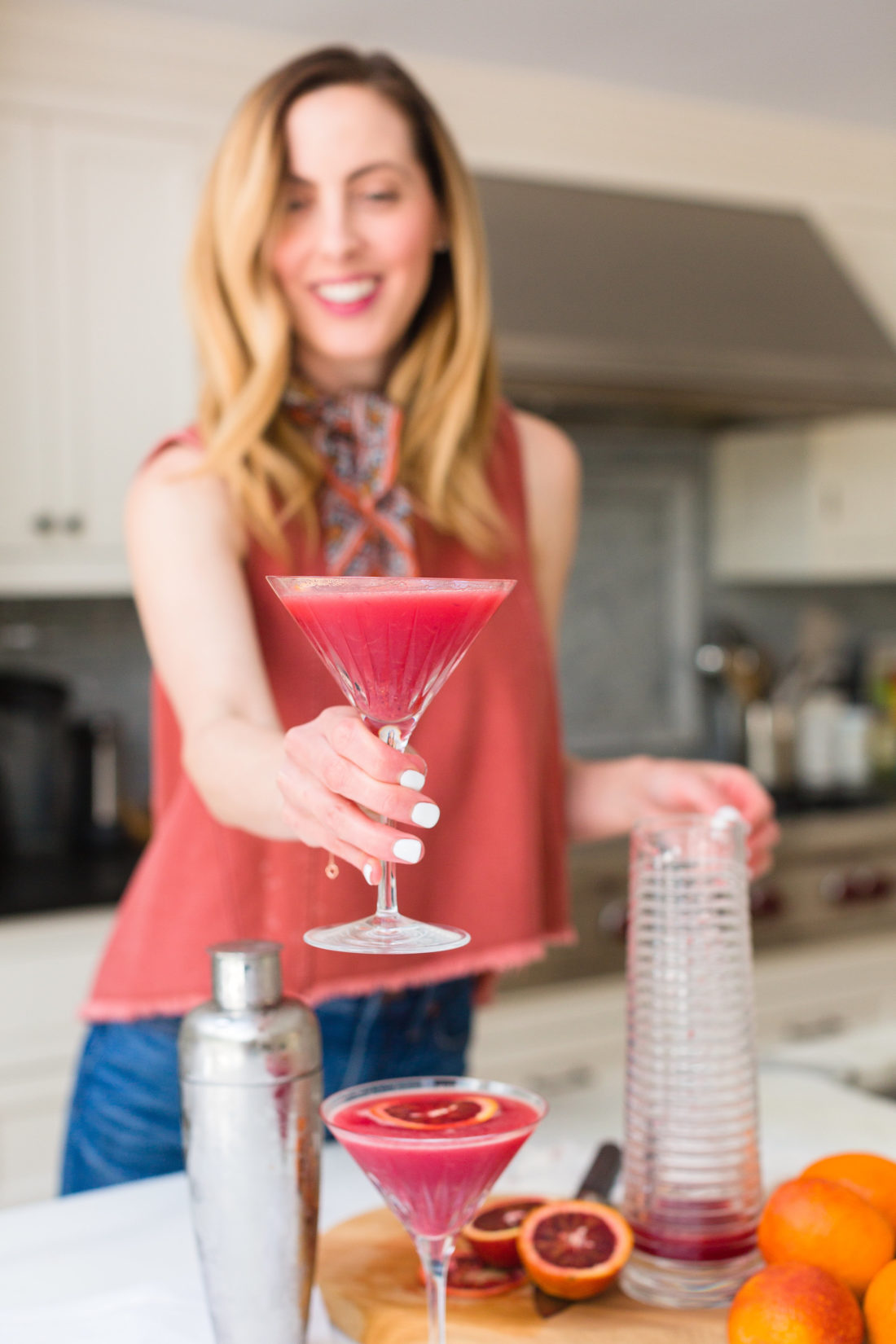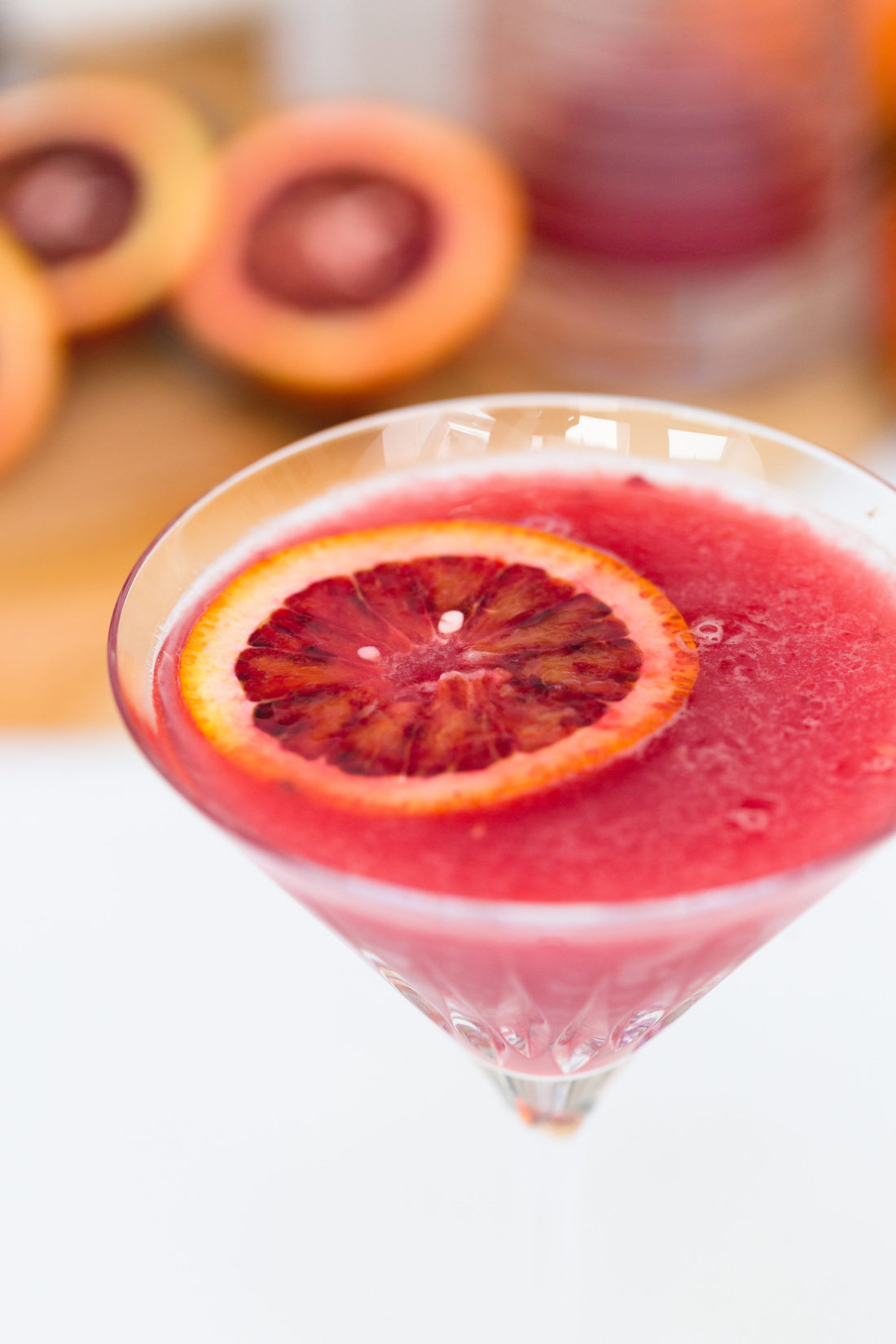 I really love coming up with new, exciting cocktail options to try.  The ritual of coming up with it, and mixing it like a chemist, then relaxing while sipping– it's just so meditative for me.  It's also a really fun activity for Kyle and I to do together.  I love coming home with fresh ingredients and then figuring out how we're going to make it in to a cocktail together.  Ha!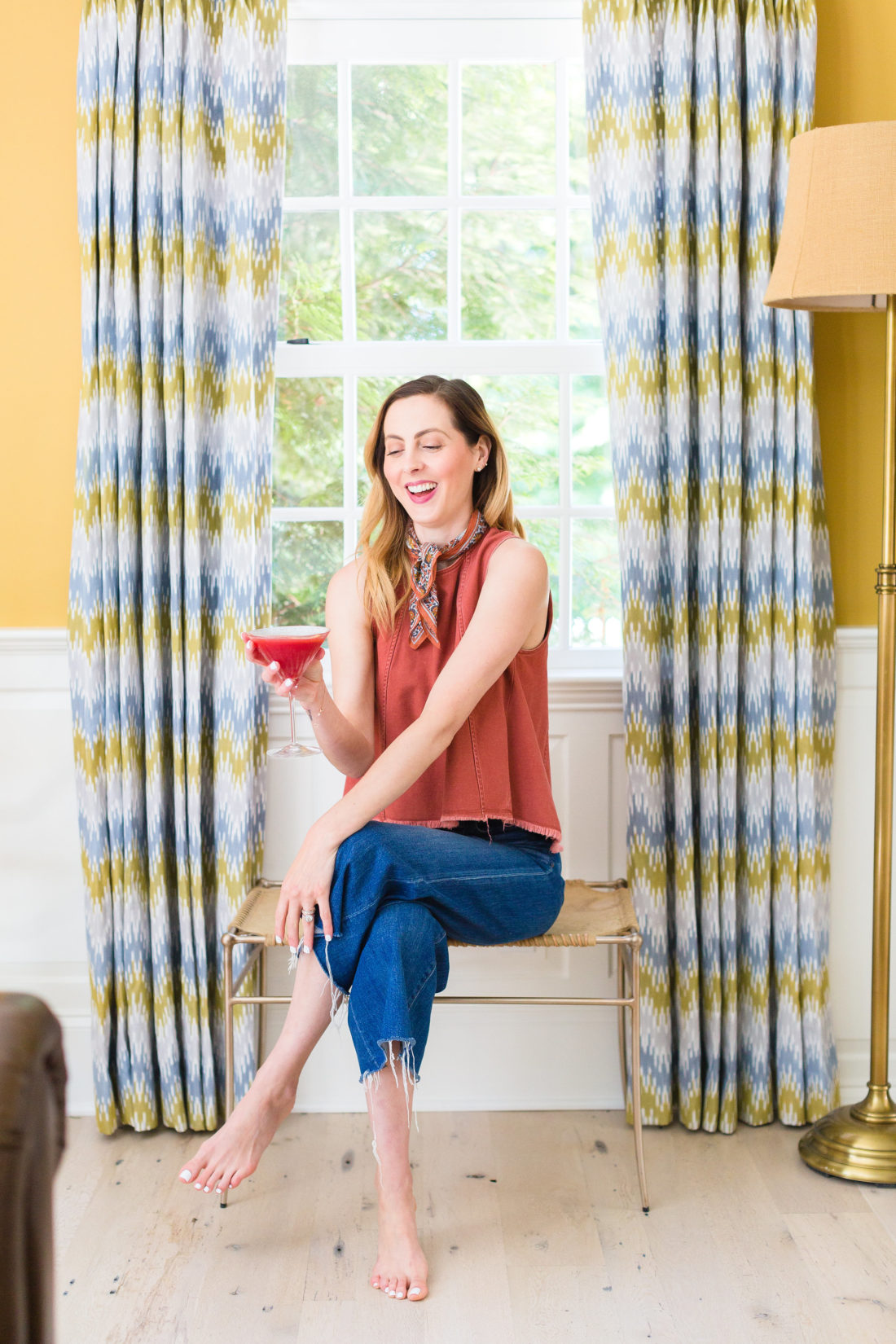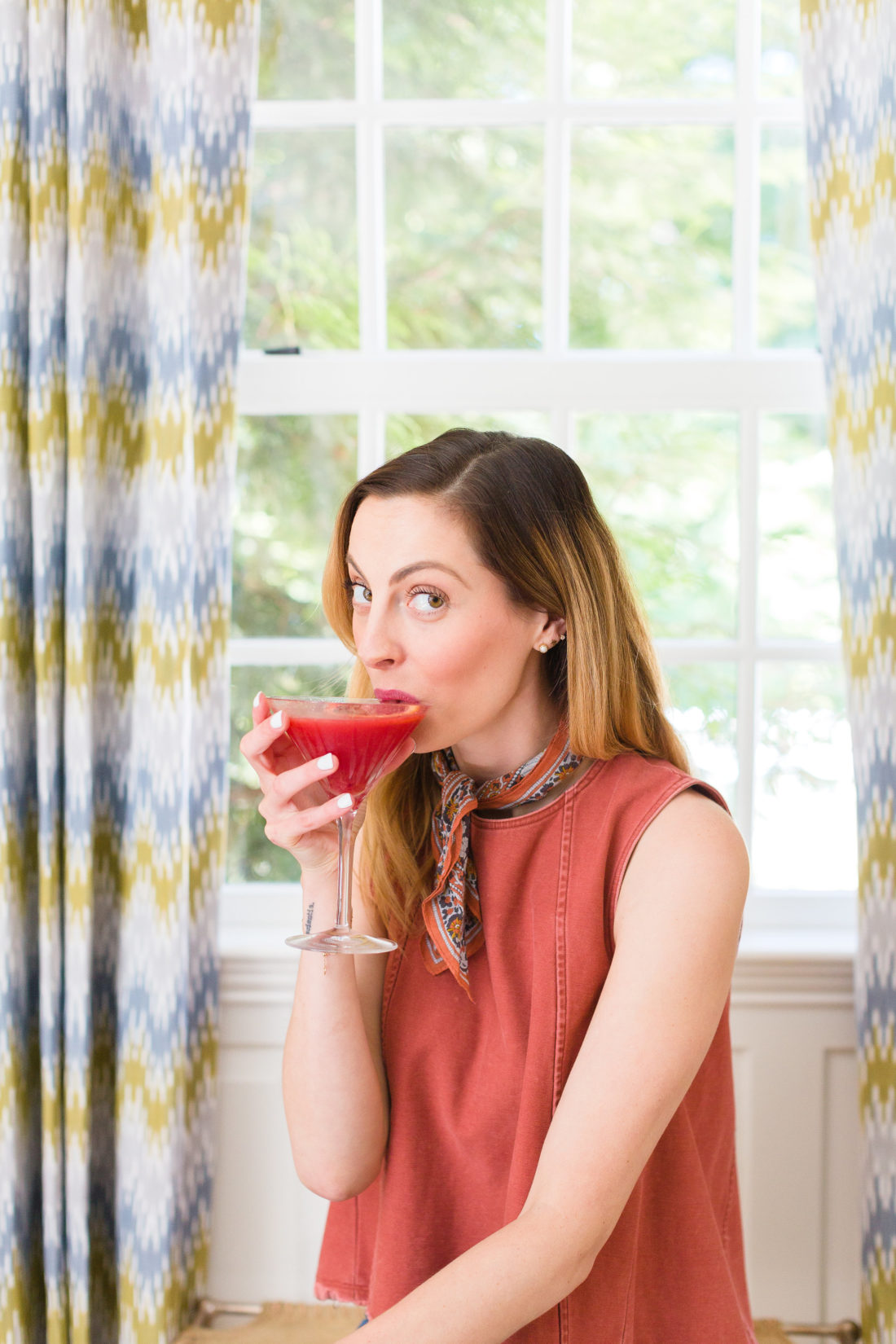 Shop the post…

Photographs by Julia Dags