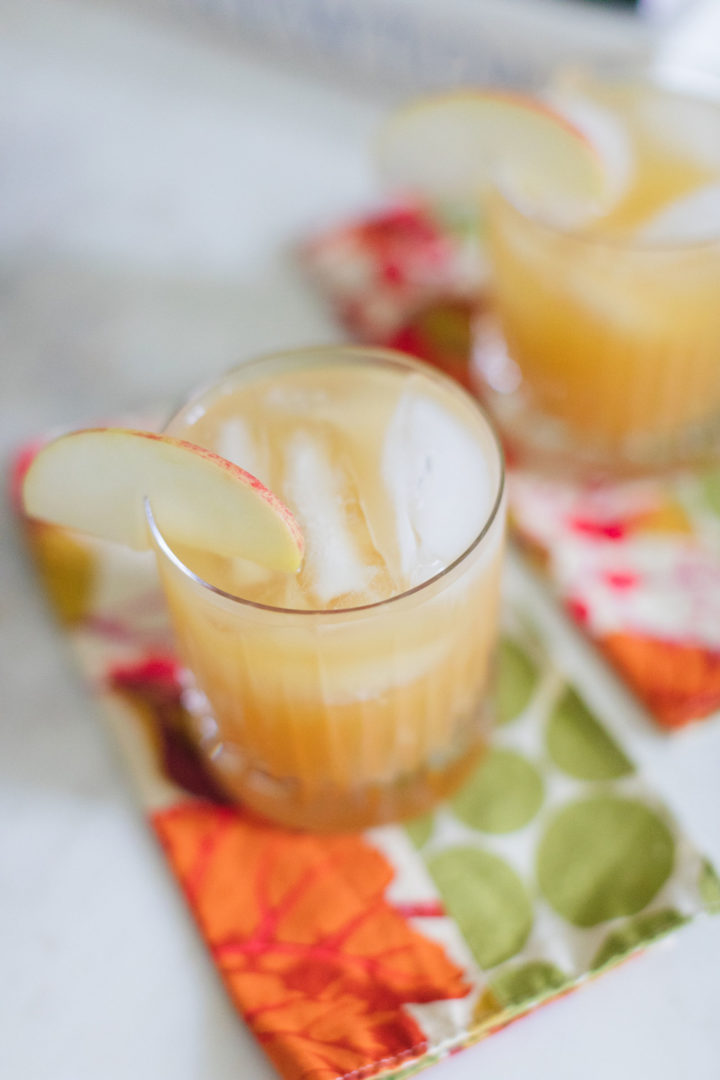 Kyle and I had several signature cocktails at our wedding reception, and each was crafted to reflect a certain time in our love story.  One of the cocktails was an apple-forward, whiskey based cocktail called the "Big Apple Bromance" because when I met Kyle he was living in NYC and had a really amazing, tight-knit group of guy friends that I quickly learned to love as my own.  The cocktail was insanely delicious, and with Fall in full swing I thought I would recreate it here for you all!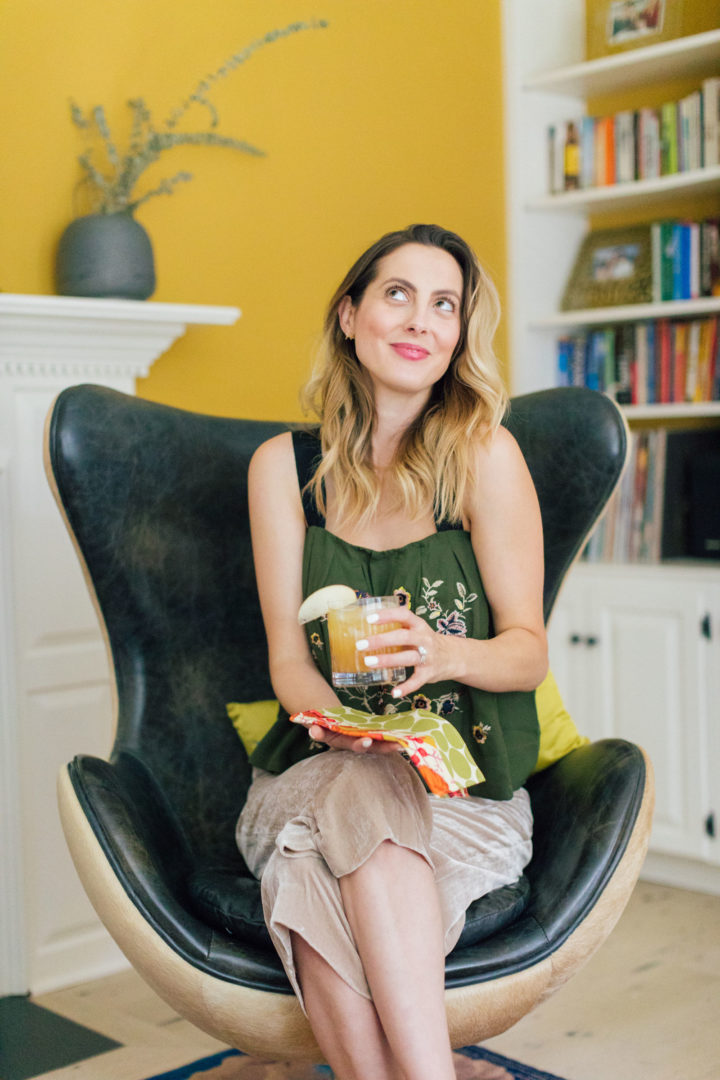 This recipe makes 1 cocktail – you could even heat it up in a thermos for a Hot Toddy version while apple picking or hay riding! I mean, for people who would want to have a cocktail while taking their kids to a fun Fall activity…letting you know for a friend…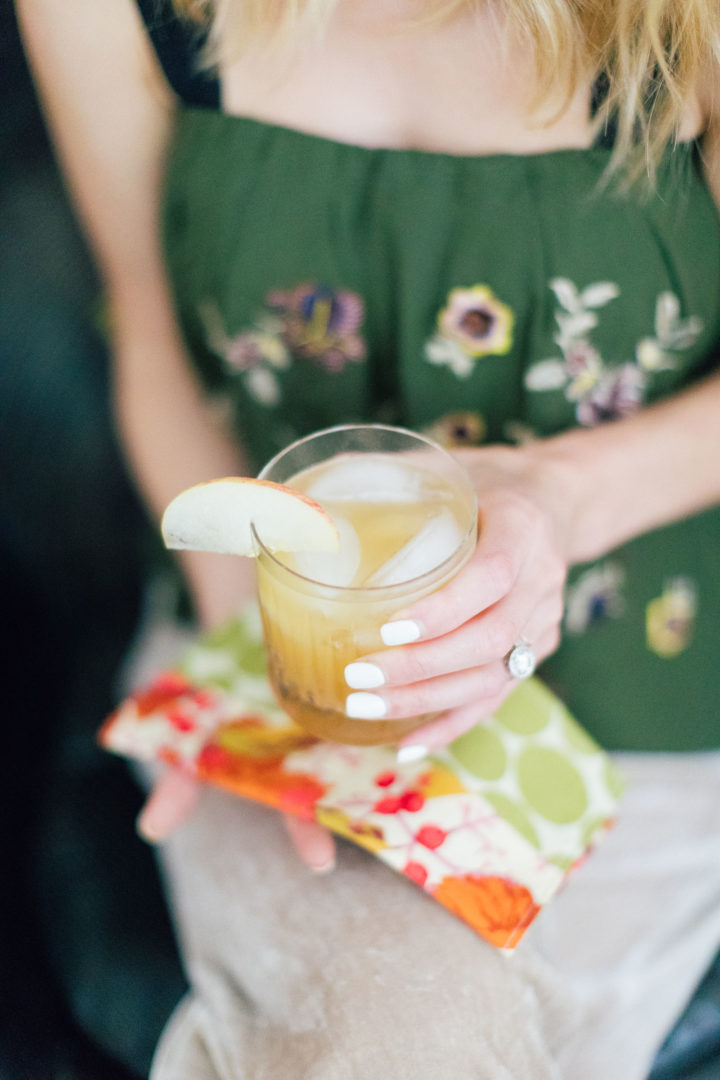 Ingredients…
3 oz. unfiltered Apple Juice or Apple Cider

3 oz. Whiskey

1 oz. Apple Brandy

Juice of 1/2 lemon

1 sprinkle of Cinnamon

Thinly sliced apple, for garnish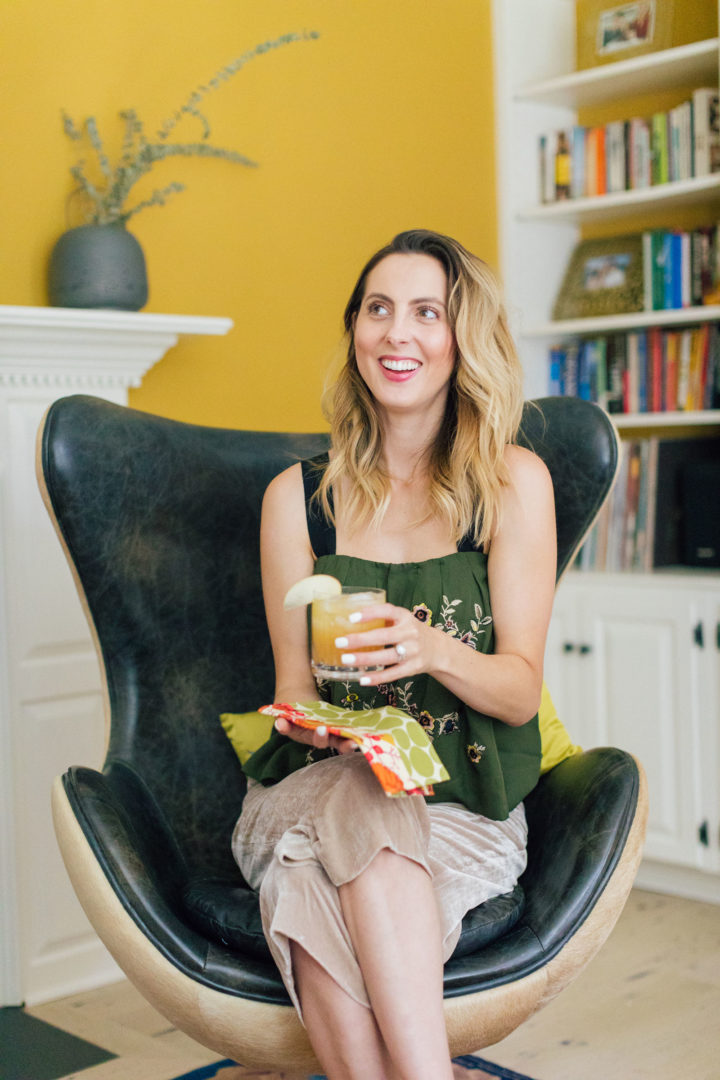 Put all ingredients in to a cocktail shaker with 1 cup of ice, and shake vigorously.  Pour in to an ice-filled glass, garnish with apple slices! Enjoy responsibly!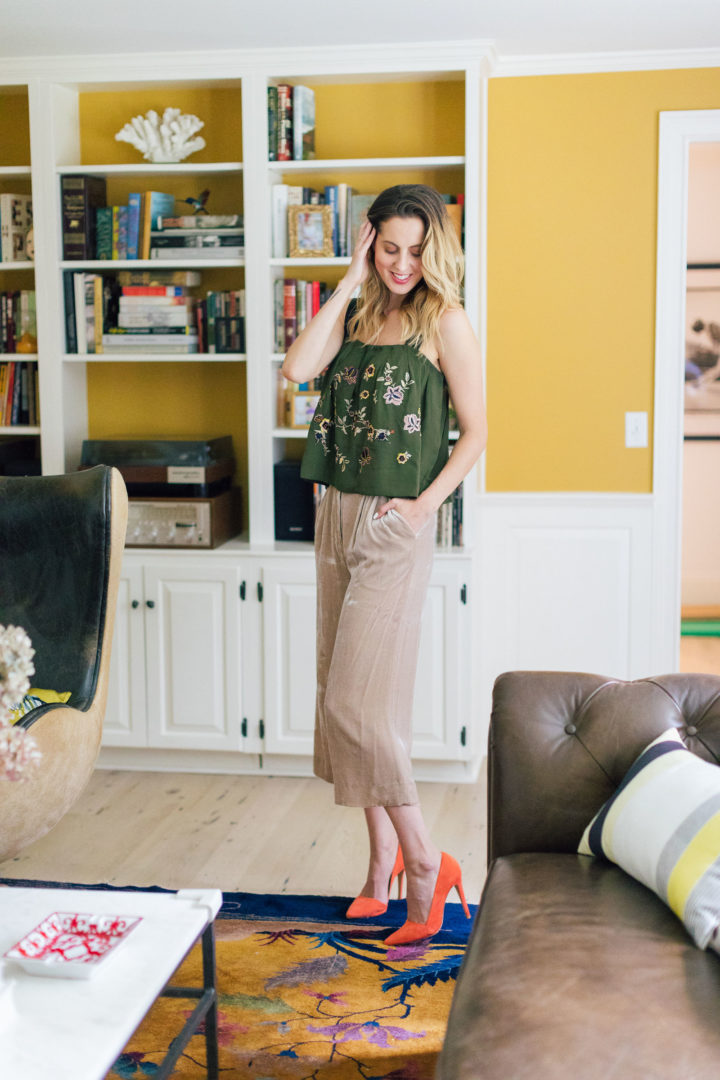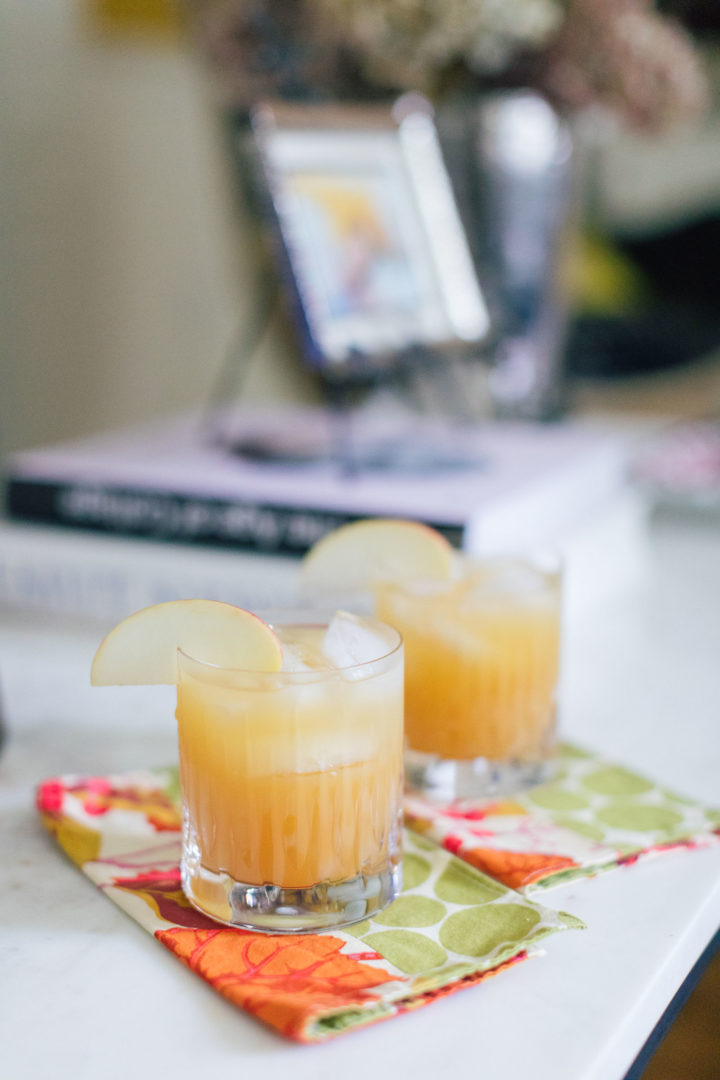 Shop the Look…

Photographs by Julia Dags.