The following content may contain affiliate links. When you click and shop the links, we receive a commission.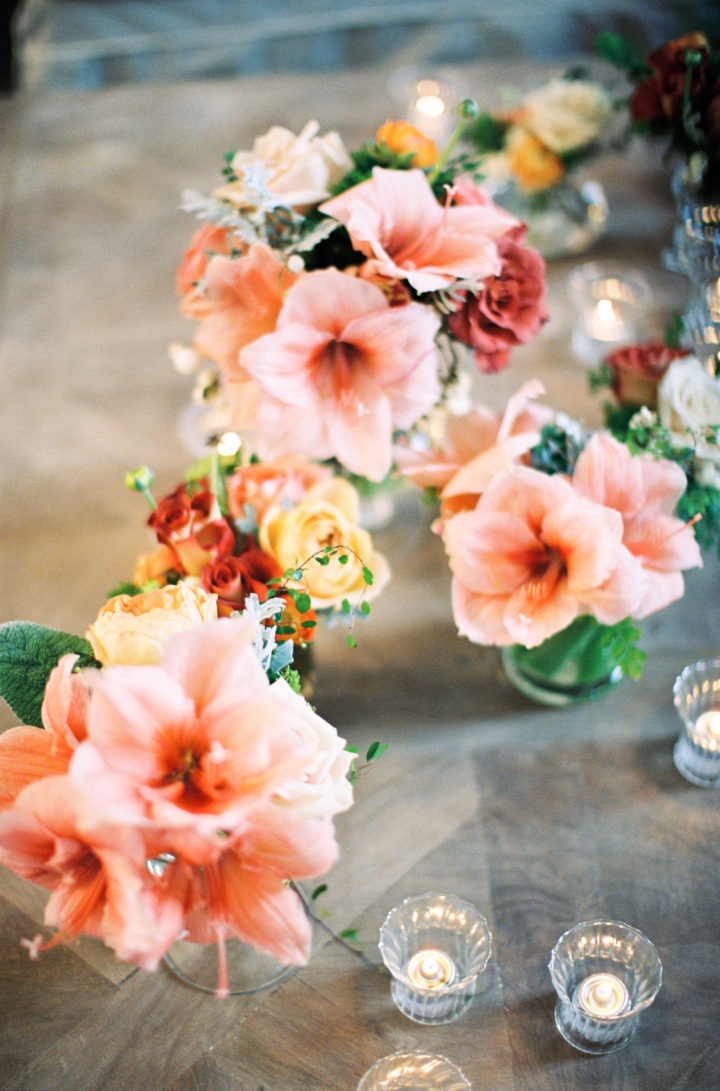 Besides creating the design concept for our wedding, the other wedding elements I was most excited for were choosing our food and our flowers! I absolutely love good food and fresh flowers, and I think that these are the elements of a wedding that can make your event the most personal and memorable.  I'm so excited to share the details of what we chose for our wedding,  and some of my inspiration for both.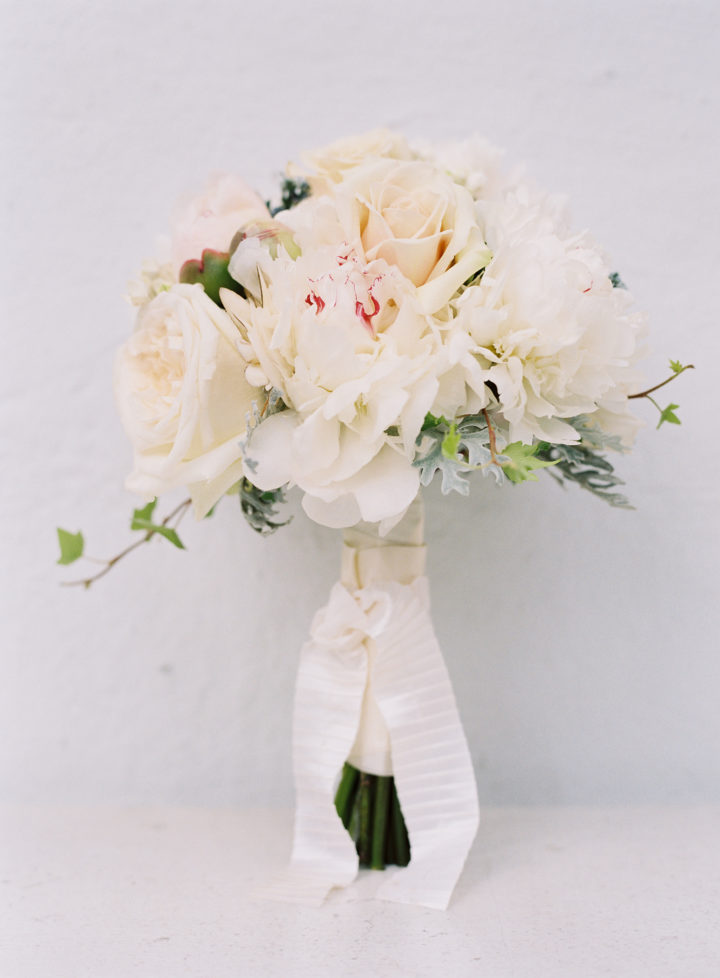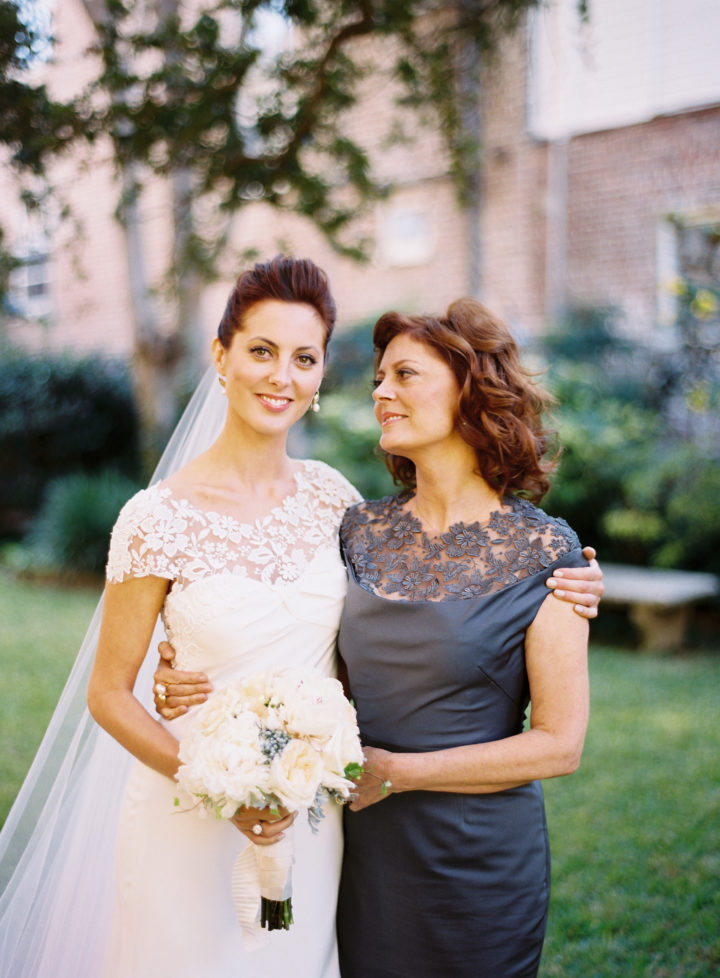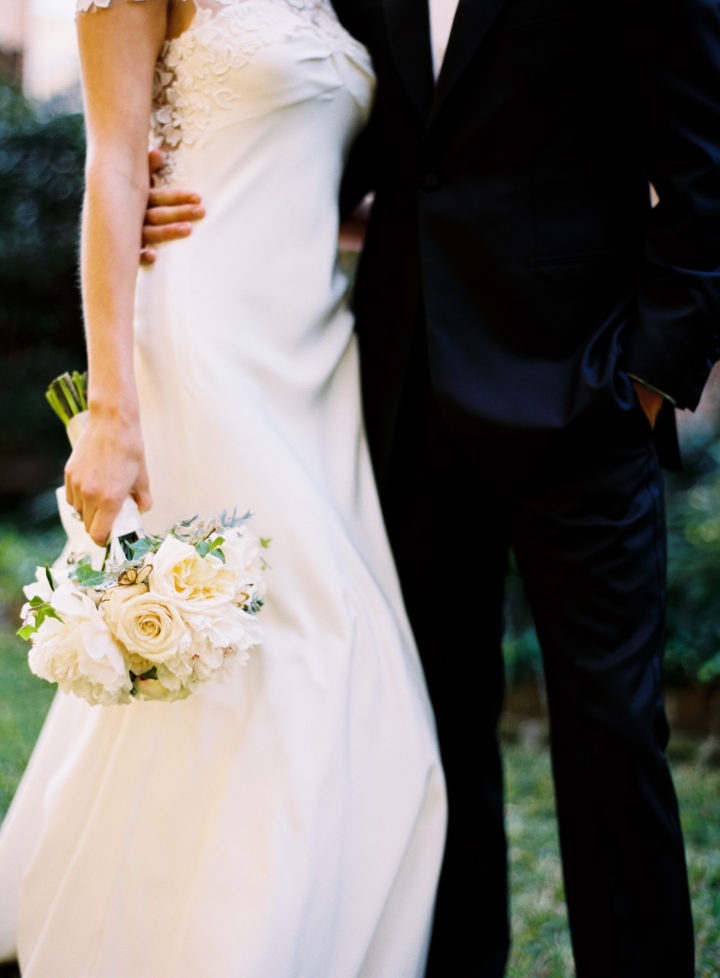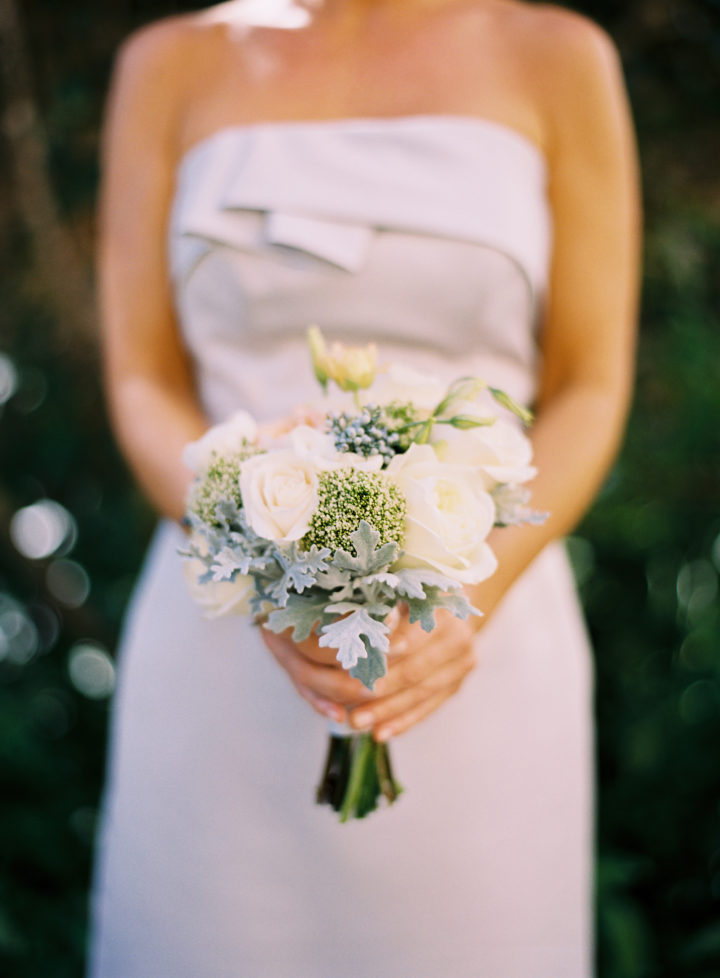 I decided early on that I wanted to allocate a big part of our budget to gorgeous flowers to decorate our whole reception space, and for the ceremony flowers as well.  I wanted a mix of organic-looking arrangement (nothing too perfect) with beautiful, luxurious color combos and elegant accents.  We got married in a beautiful garden, and I wanted the ceremony flowers to reflect that serene mood.  My bouquet a mix of white and lightest blush flowers with wild ivy as an accent, and was wrapped in crinkled silk.  My bridal party had similar bouquets, and the boutonnieres featured sweet pea.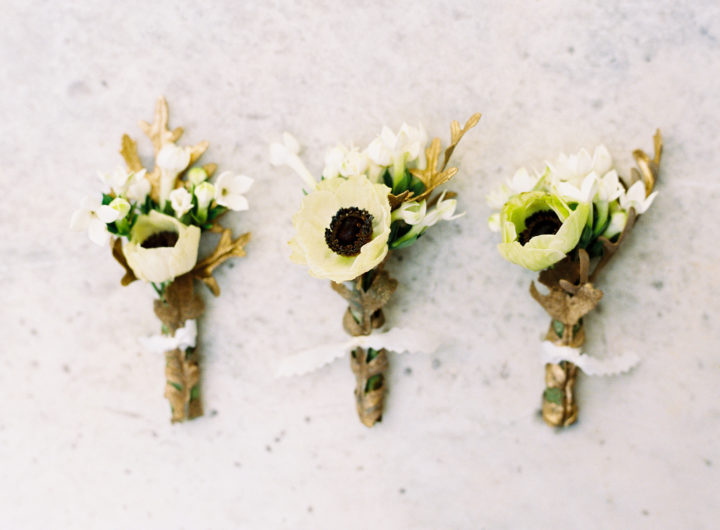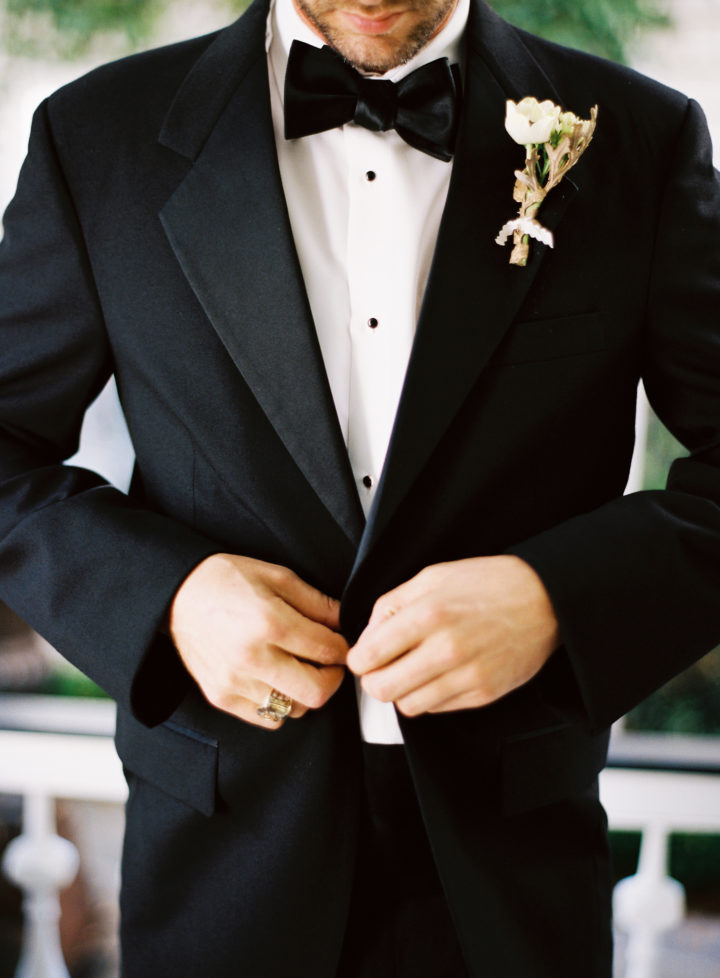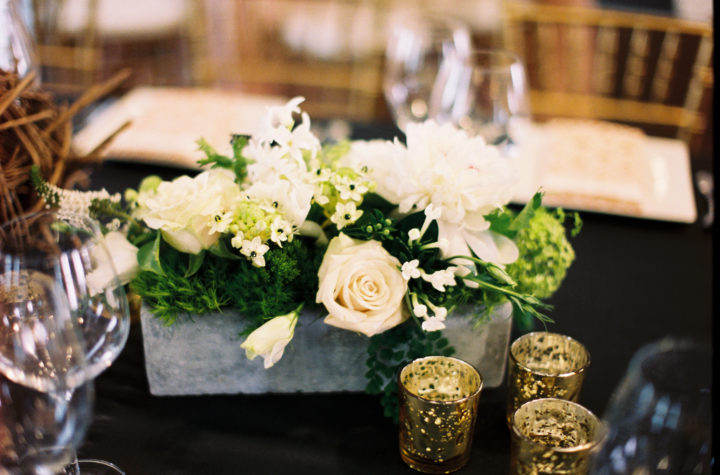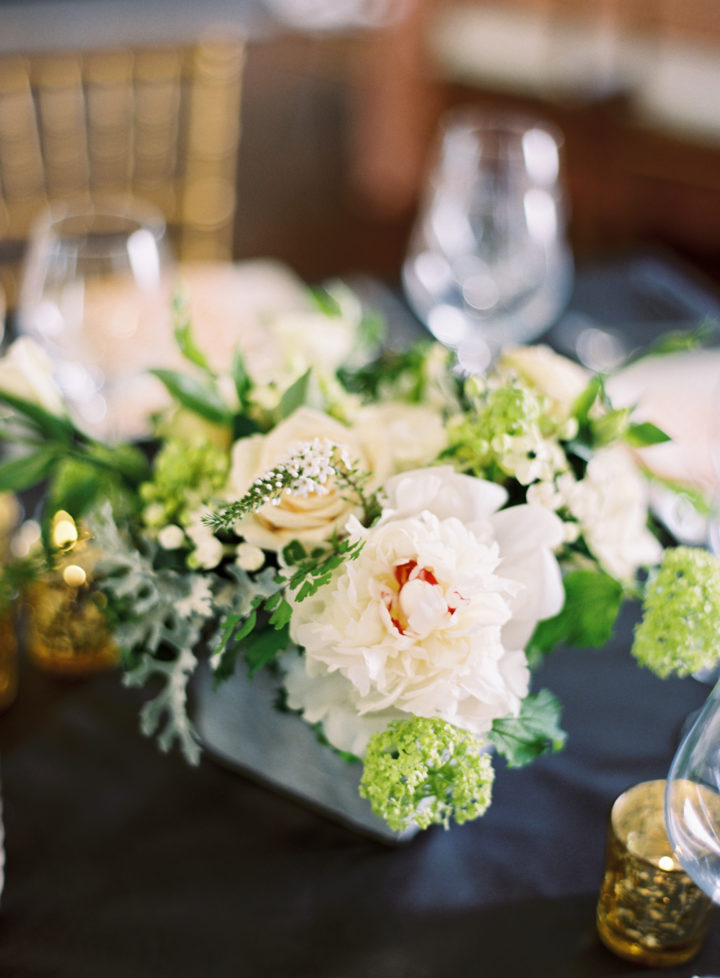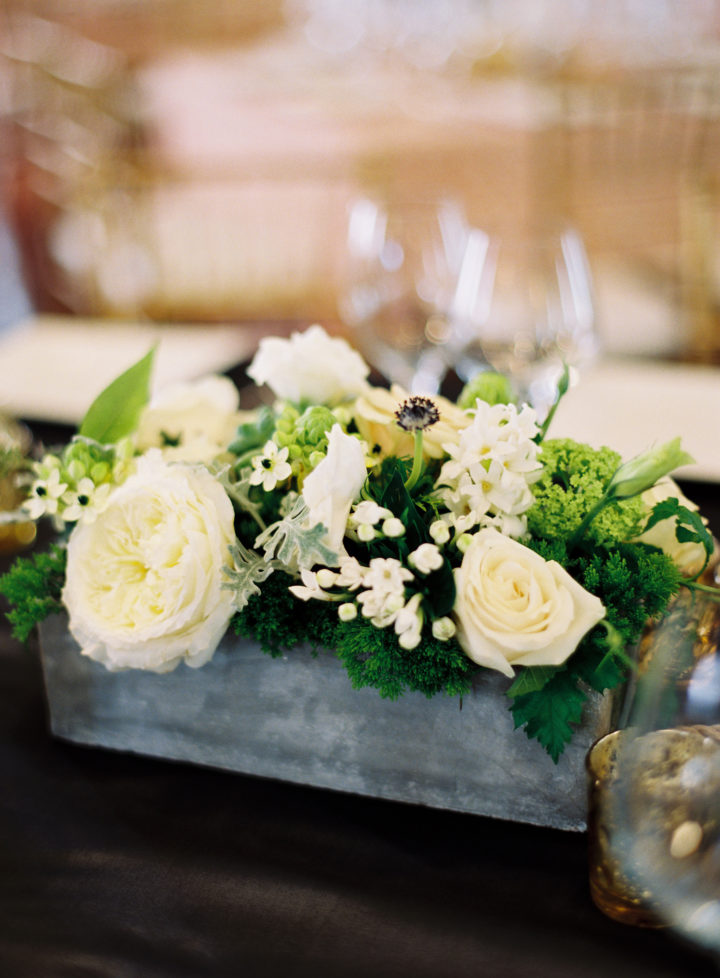 Once inside the reception, we introduced more flowers with coral tones, and beautiful centerpieces in concrete containers to evoke the mixed materials theme of the decor.  My absolutely favorite floral piece of the whole wedding was the gorgeous, over the top arrangement that greeted guests in the entry to our reception.  Our seating cards were presented at the base of the arrangement, in vintage springs.  I just loved the juxtaposition of the beautiful, delicate abundance of flowers with the cool edge of industrial accents.  I was so happy with how all the flowers turned out!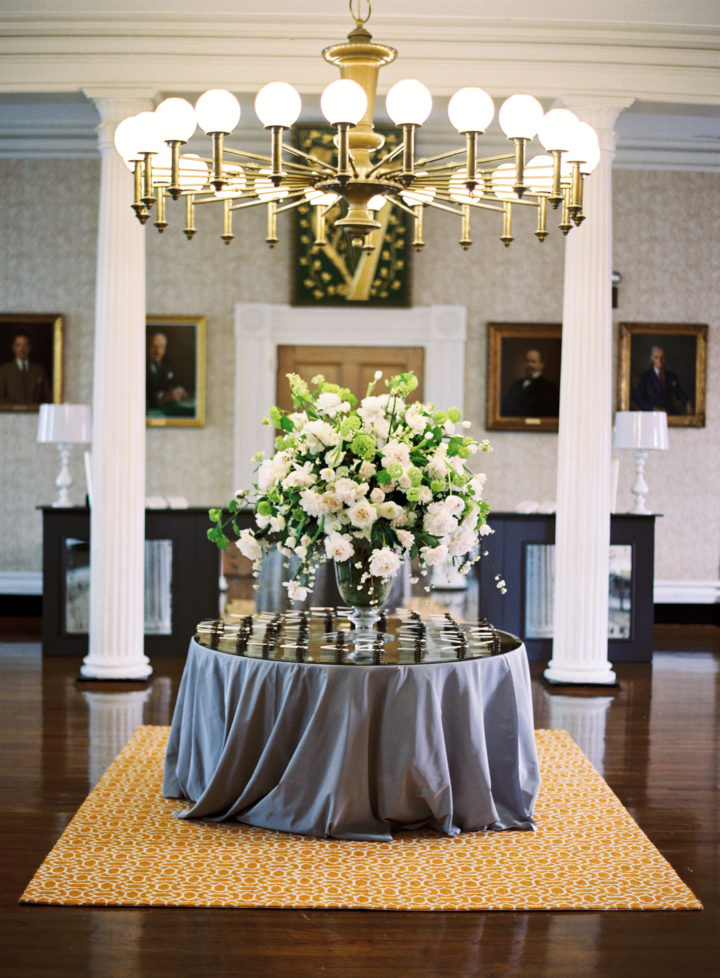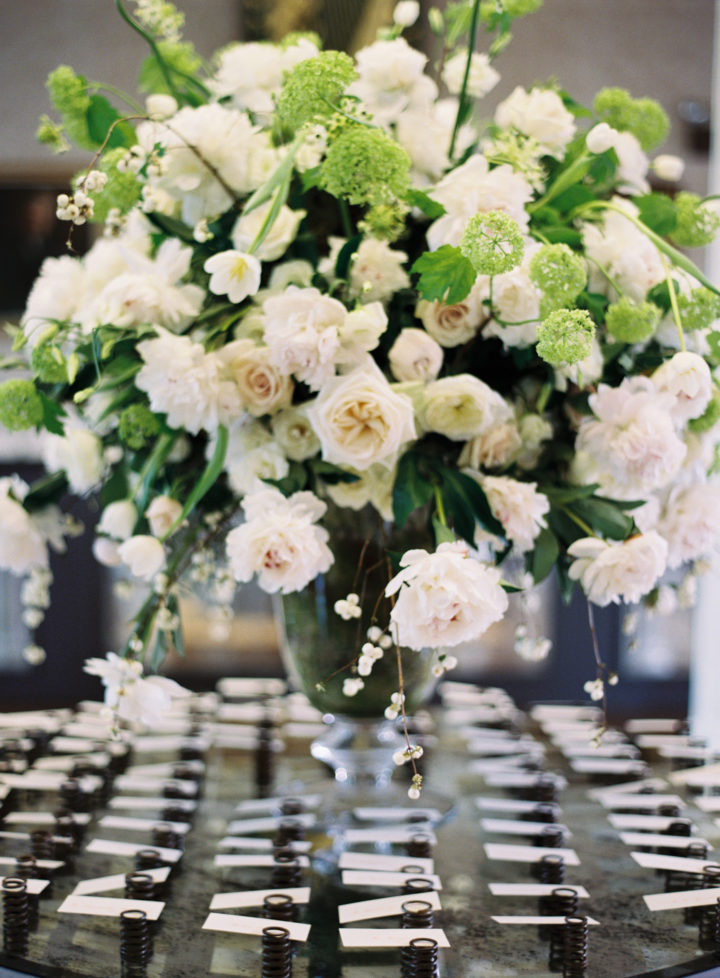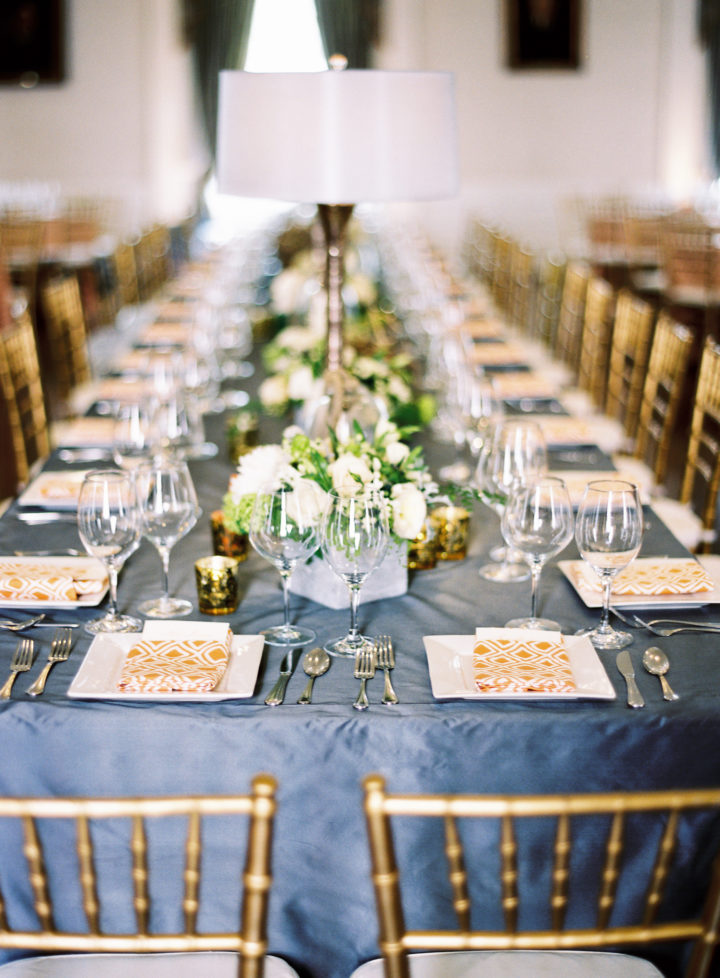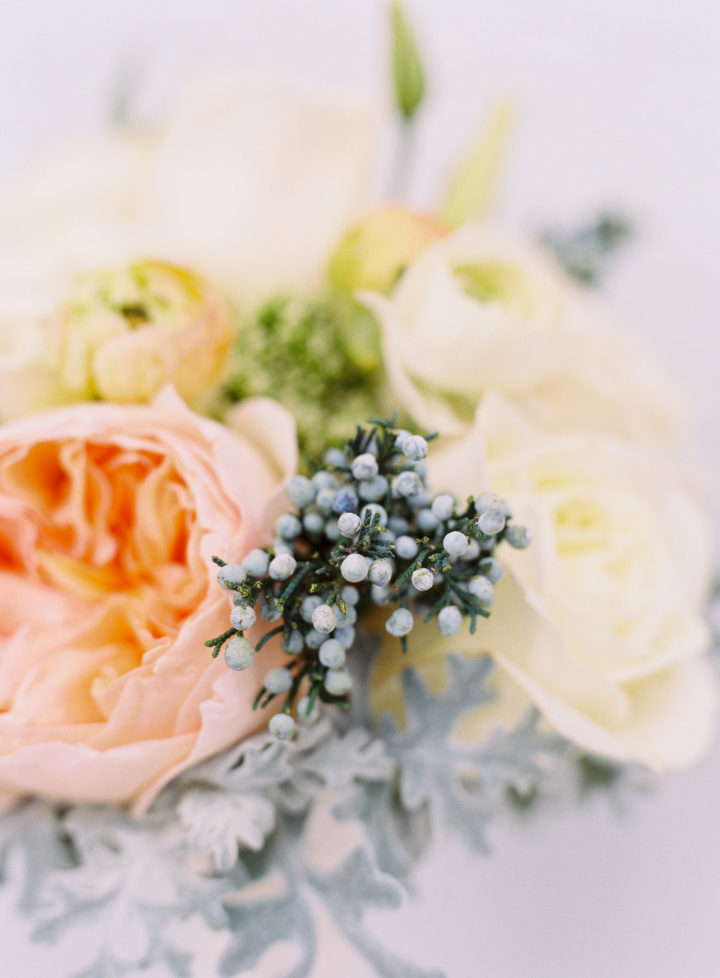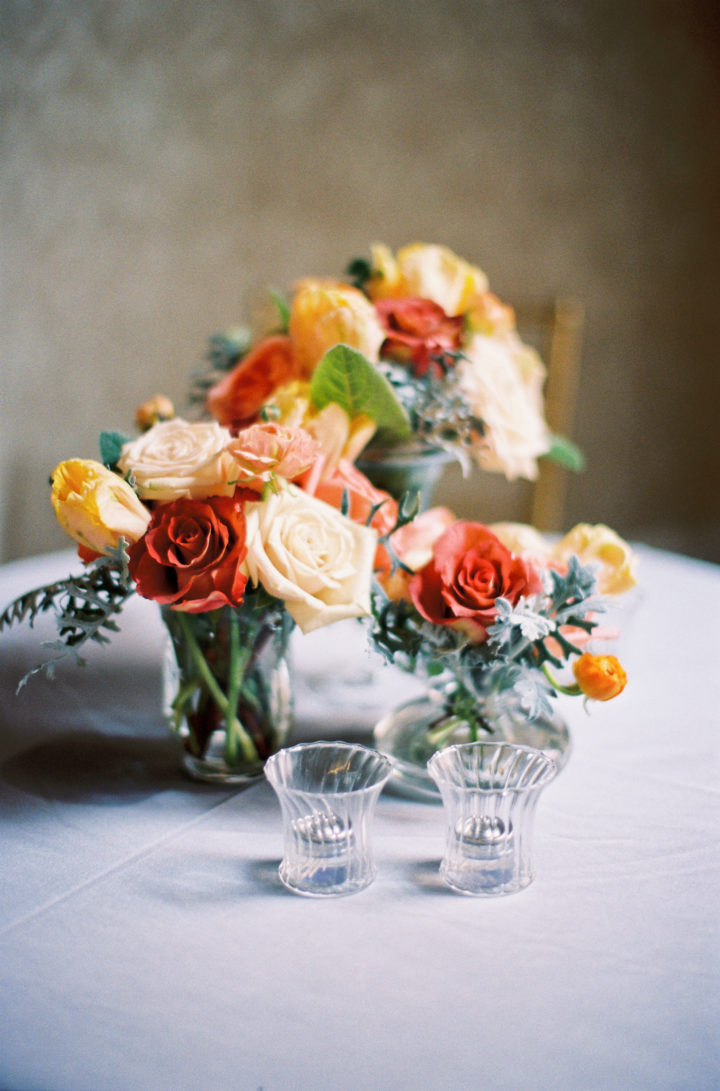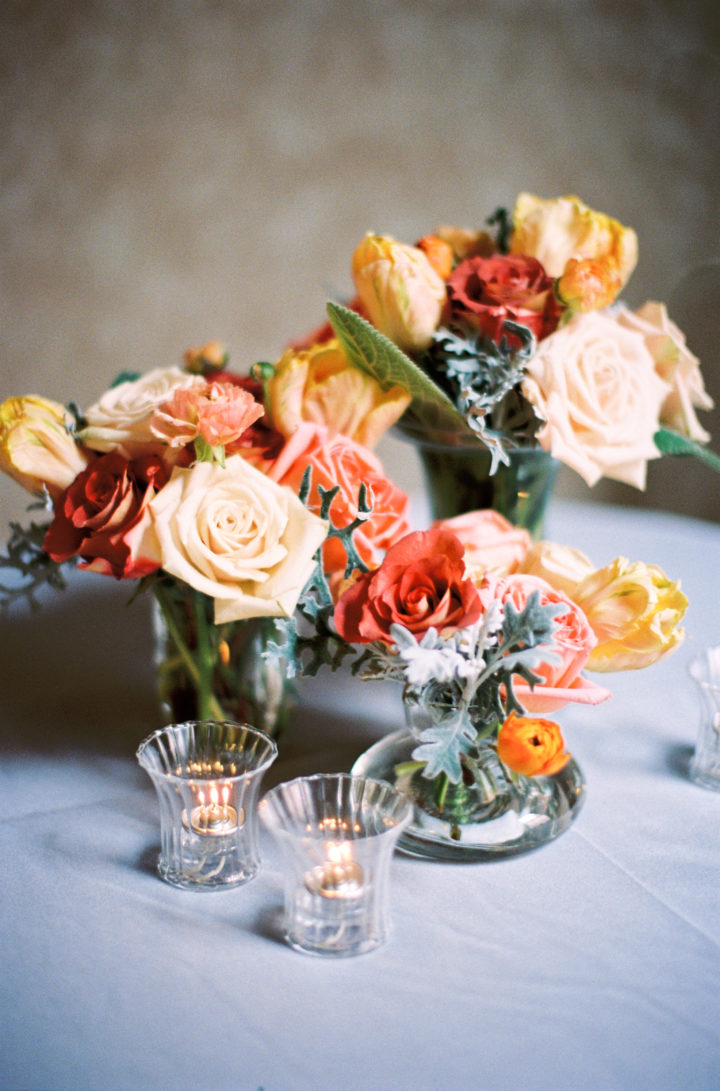 As for the food: Kyle and I had the best time selecting our menu.  We are both of Italian descent, so we knew we wanted to menu to reflect that– but we also wanted to honor Kyle's southern roots and the Charleston location! We decided to begin the party with heavy passed hors d'oeuvres ranging from crab cakes to spring rolls, southern shrimp, and about 6 other things in between. Then, for dinner we chose a first course of pasta: a duo of fusilli all'amatriciana and a fancy Mac and cheese.  For the main course, we served local sea bass with local vegetables, over a bed of sweet potato mash.  It was all SO yummy! For dessert, we were super non-traditional.  Neither Kyle nor I are big cake people, and so we didn't want to spend a chunk of our budget on wedding cake.  What we decided to do instead was put a selection of 5 mini desserts and cookies on each table for guests to nibble on as they danced the night away.  I was happy that we didn't have to interrupt the festivities to "cut the cake", and that we stayed true to our own tastes and used that budget elsewhere!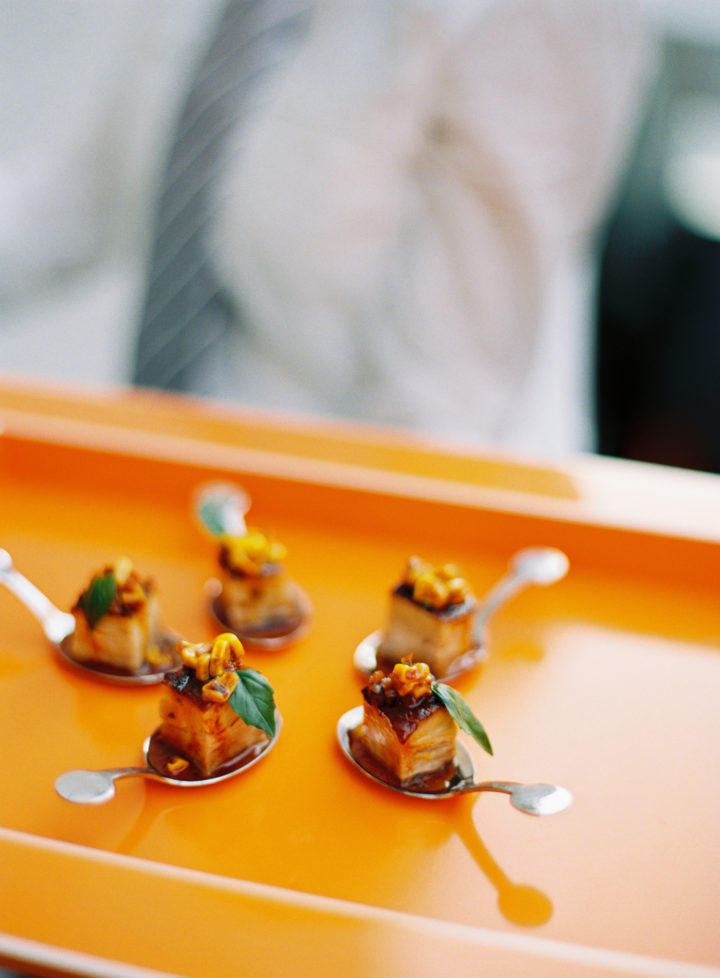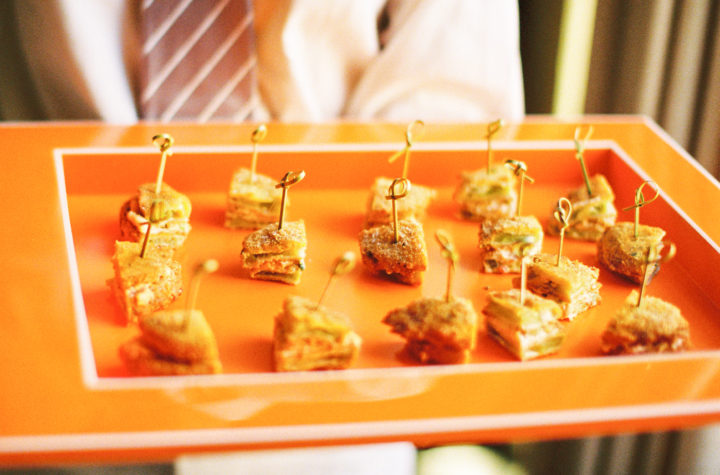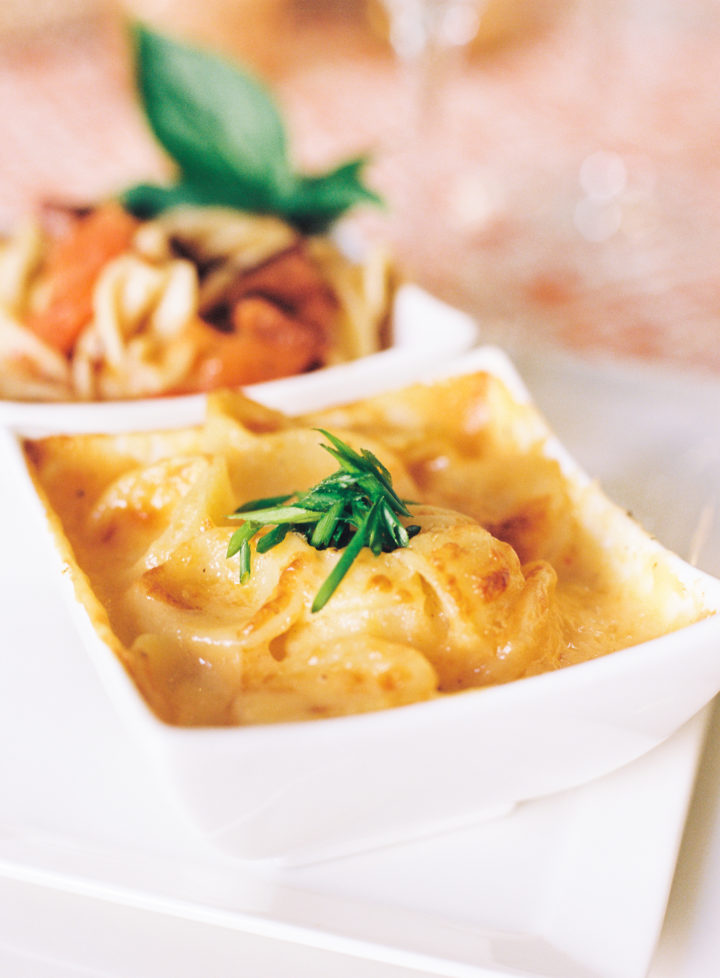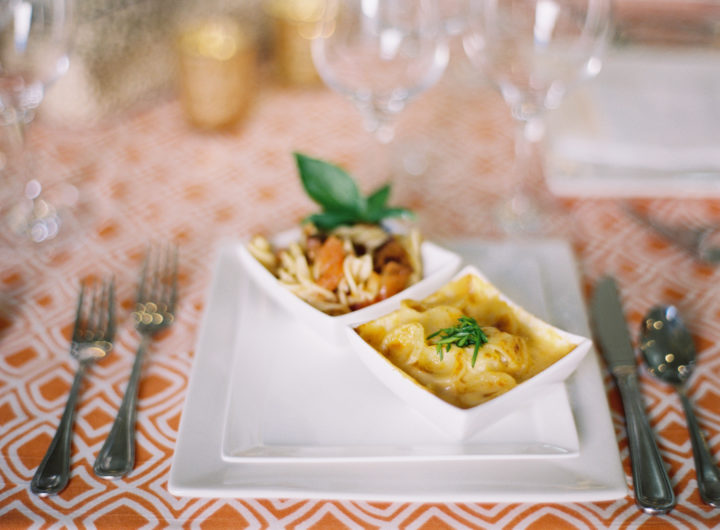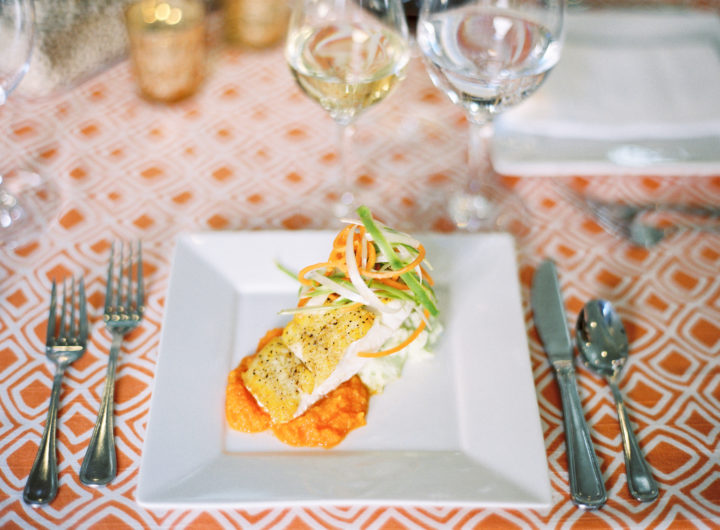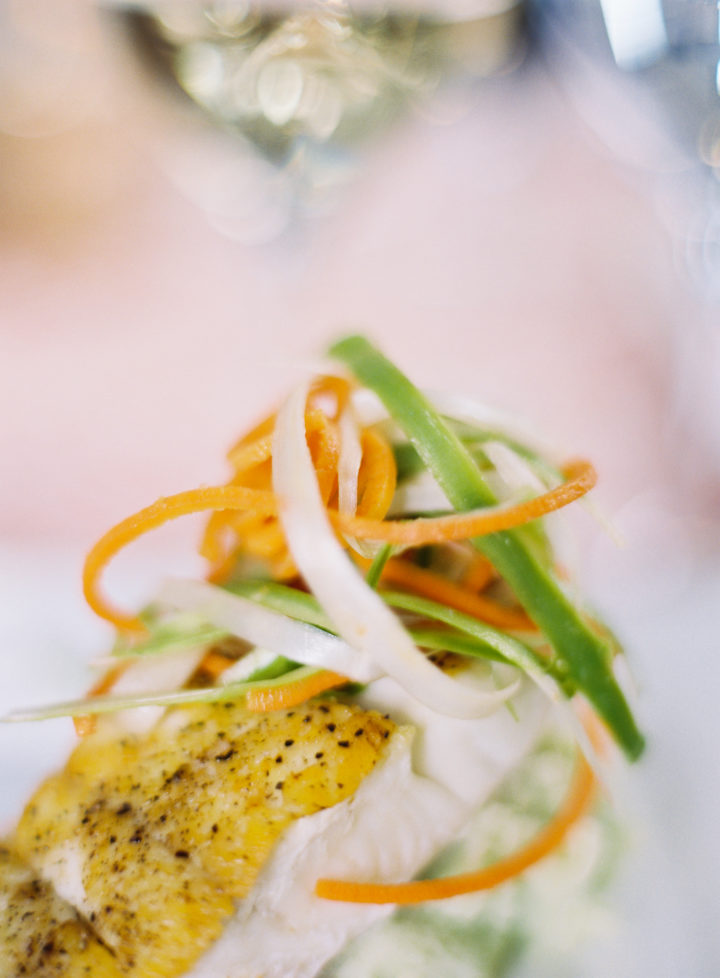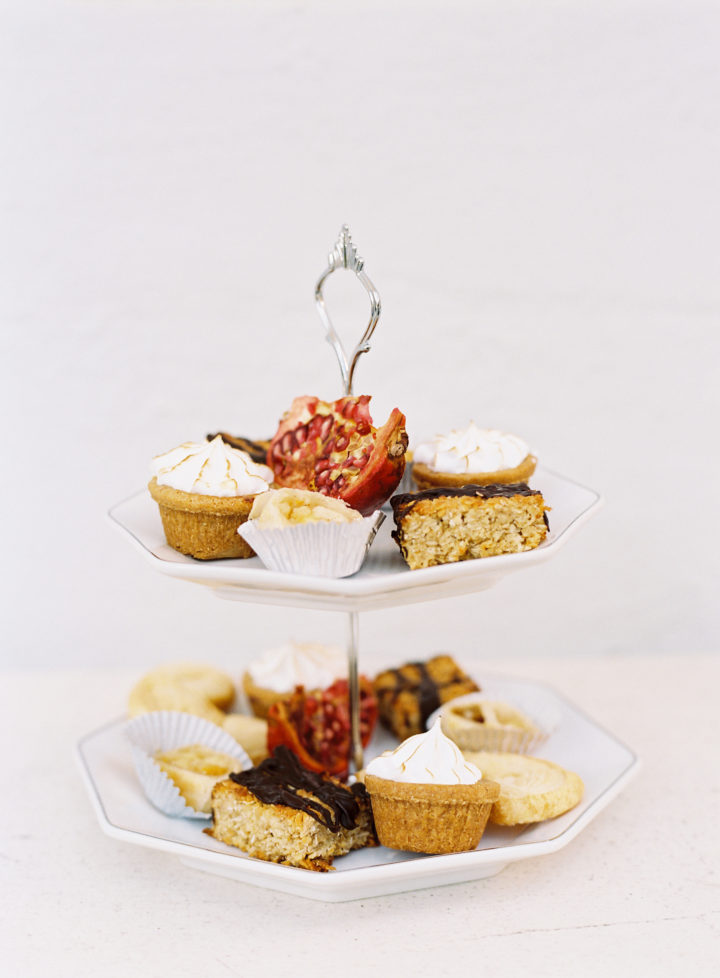 I can't wait to go to Charleston next month and taste all those yummy southern flavors again! I'm curious if any of you decided to go a less traditional route with your wedding food or flowers? Let me know in the comments below!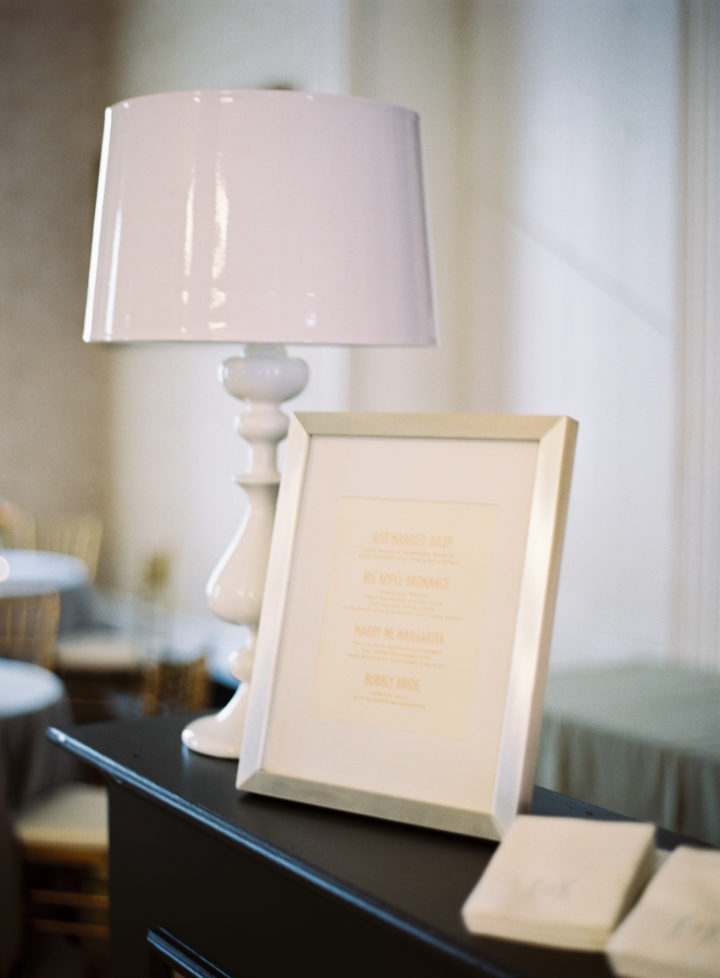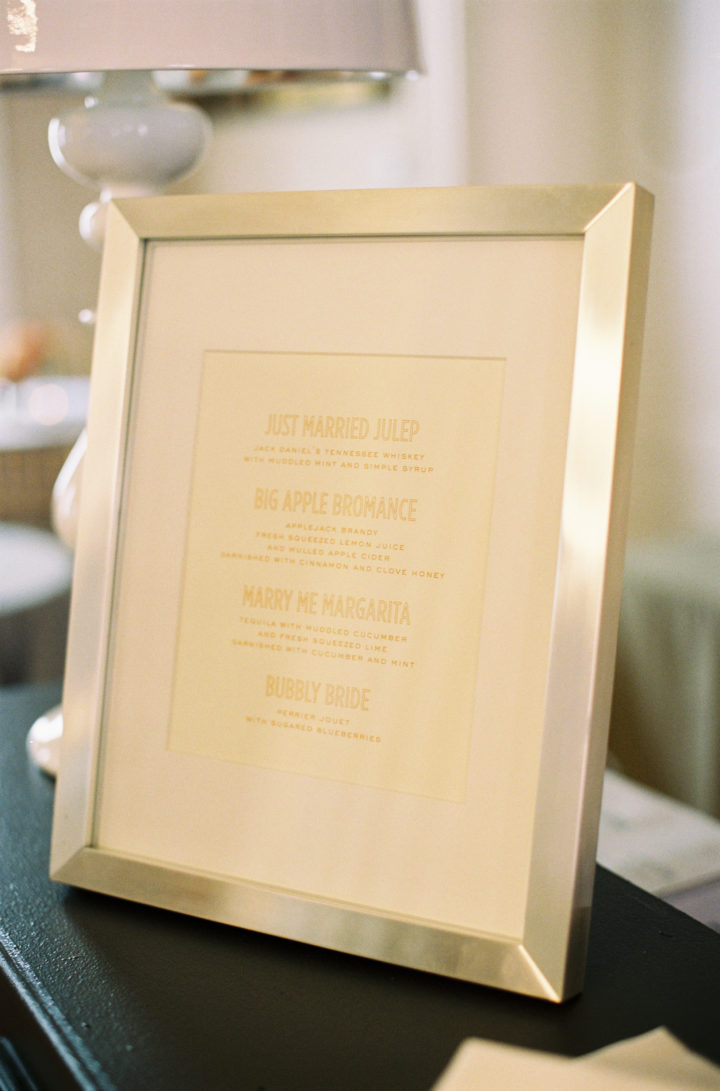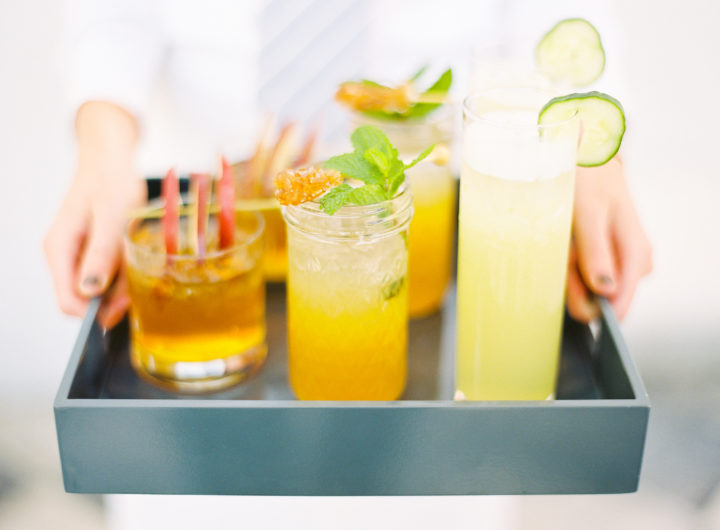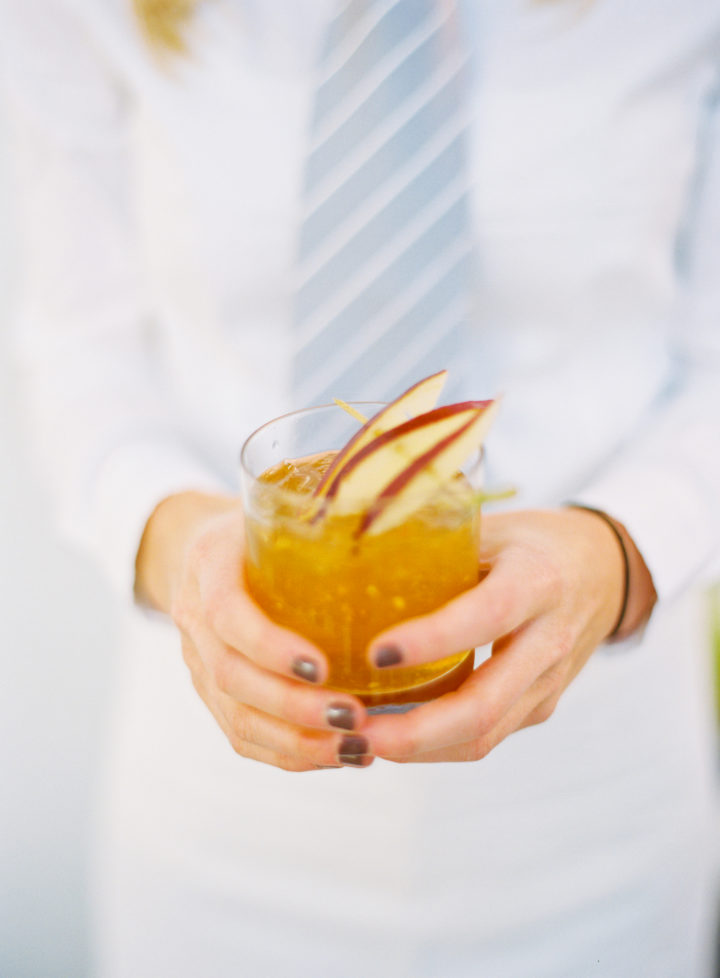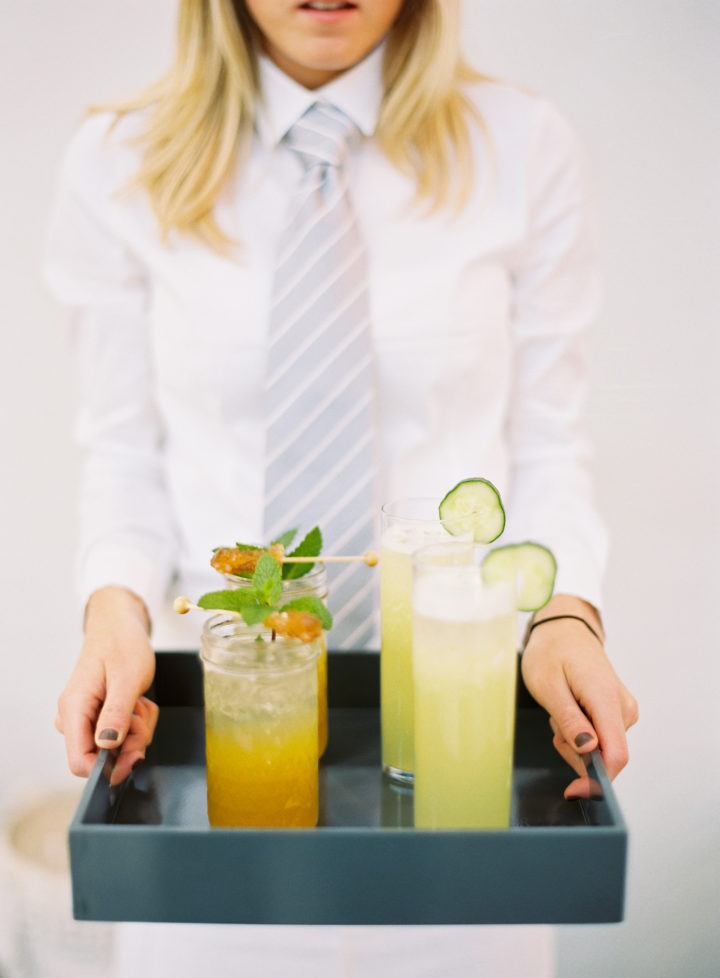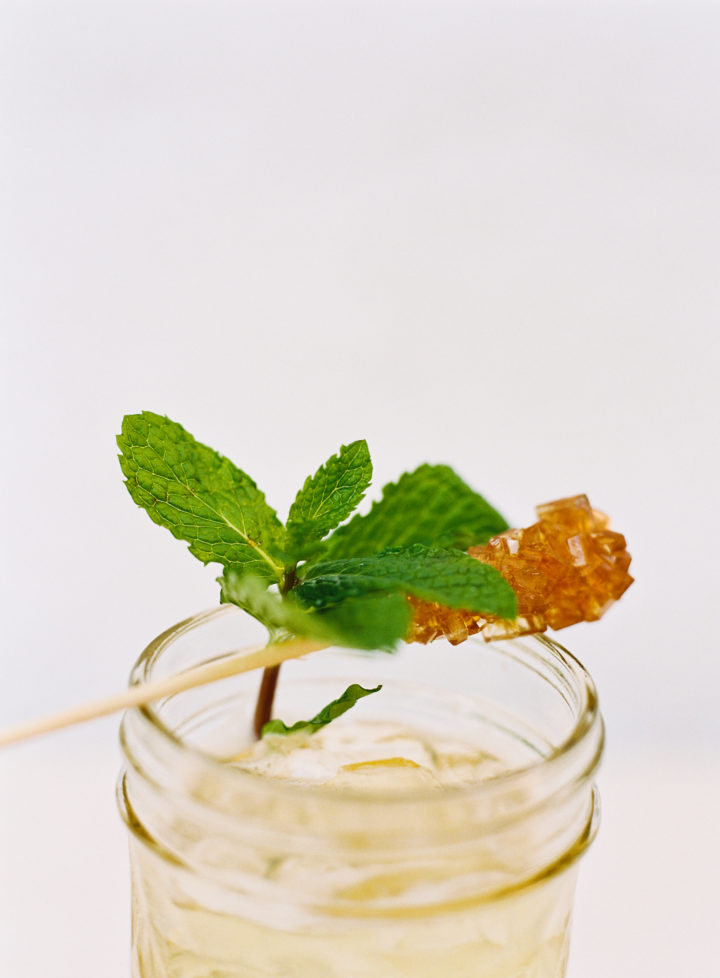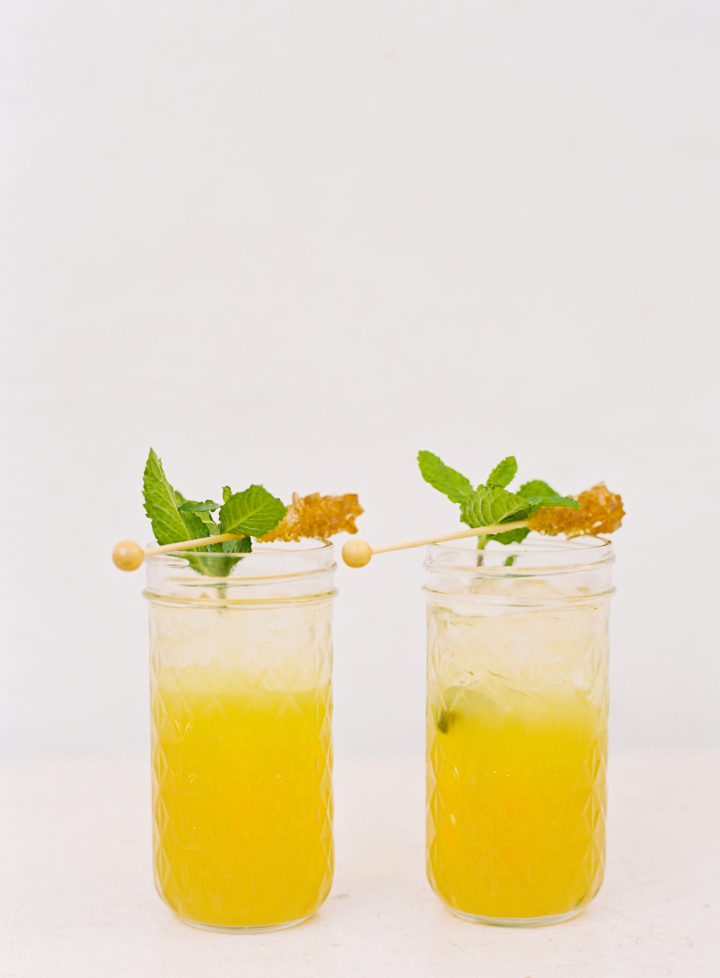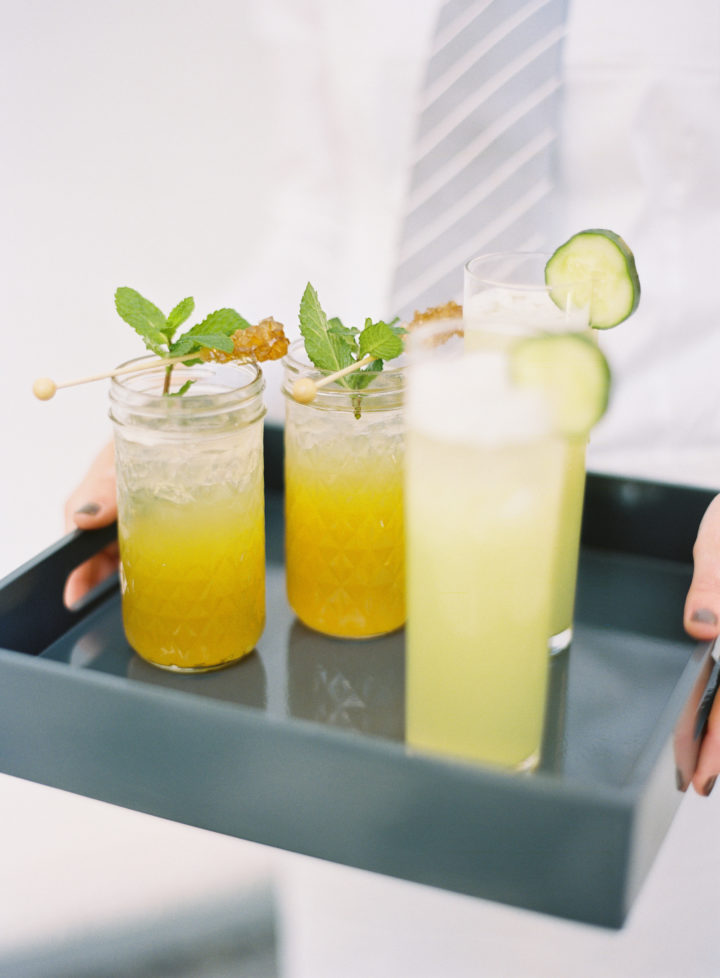 Photographs by Tec Petaja.