The following content may contain affiliate links. When you click and shop the links, we receive a commission.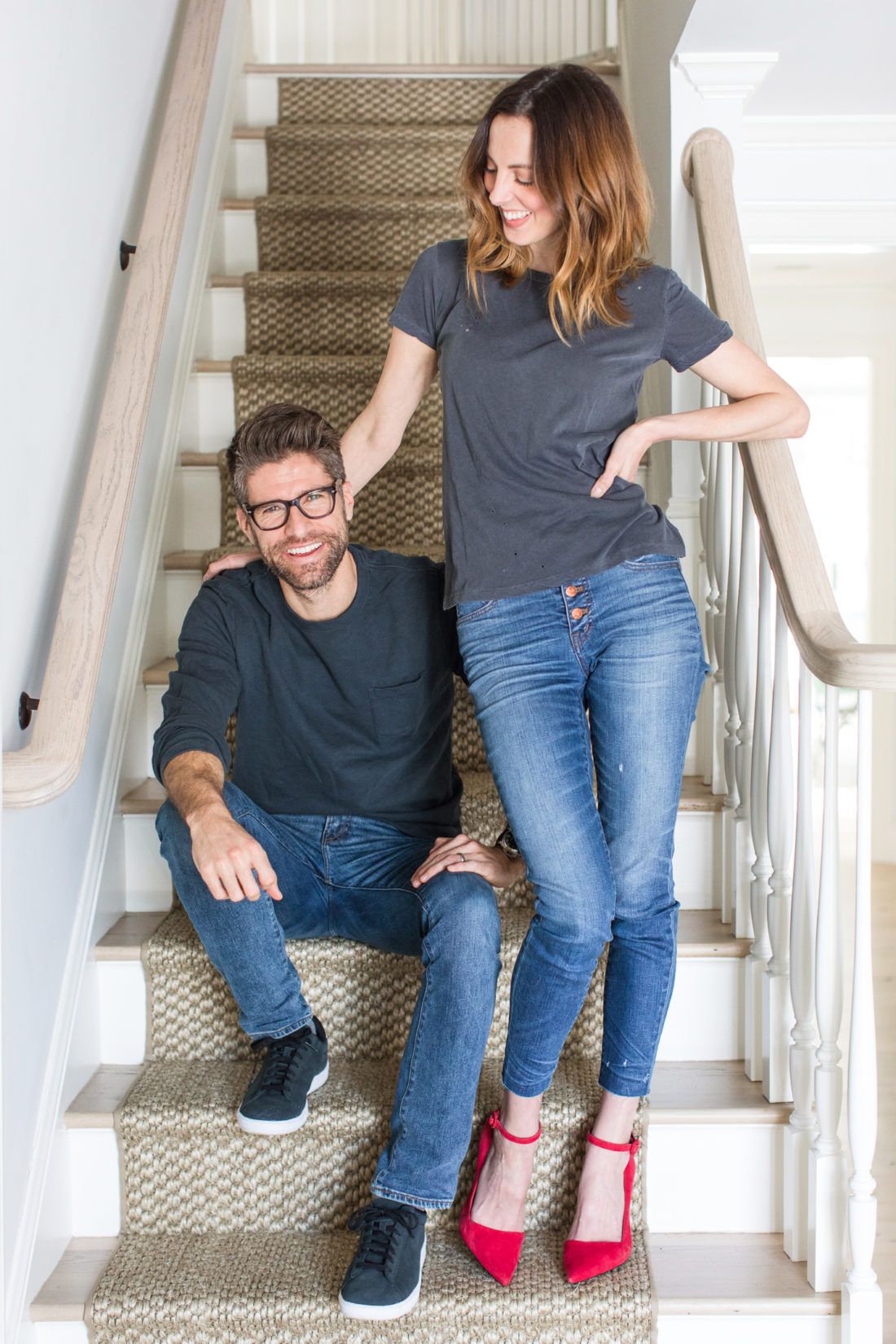 Kyle and I have a very good "Meet-Cute", aka that scene in a Rom Com when the protagonists meet in the weirdest/cutest way that changes both of their lives forever. The story of how we met is so good, in fact, that we used to tell it to crowds for a lot of years as a kind of party trick. Ha! Somebody in the group would have heard it, and would demand we tell it to the rest of the dinner party so relentlessly until we were embarrassed enough (or flattered enough) to comply. Usually Kyle would start, and I would have to finish, since he is (admittedly) the absolute WORST at remembering details and would skip like all of the good parts and get to the punchline too quickly. Does anybody else's husband do this? Like, the story about your engagement (for him) goes "So basically I gave her the ring, and she said Yes!" Wonh Wonh!! I, on the other hand, am far too good at remembering detail and reciting the nuances of every little thing (Hello, anxiety! Hello, Type A personality!) so I have kept the exact encounter so crisp in my mind. I truly do remember it like it was yesterday. In honor of Kyle's birthday being yesterday, and reminding me how very lucky I am that he was born and that the stars aligned for us to meet each other one night in March in Los Angeles, I thought I would share the story here today. This is how it went, all those years ago…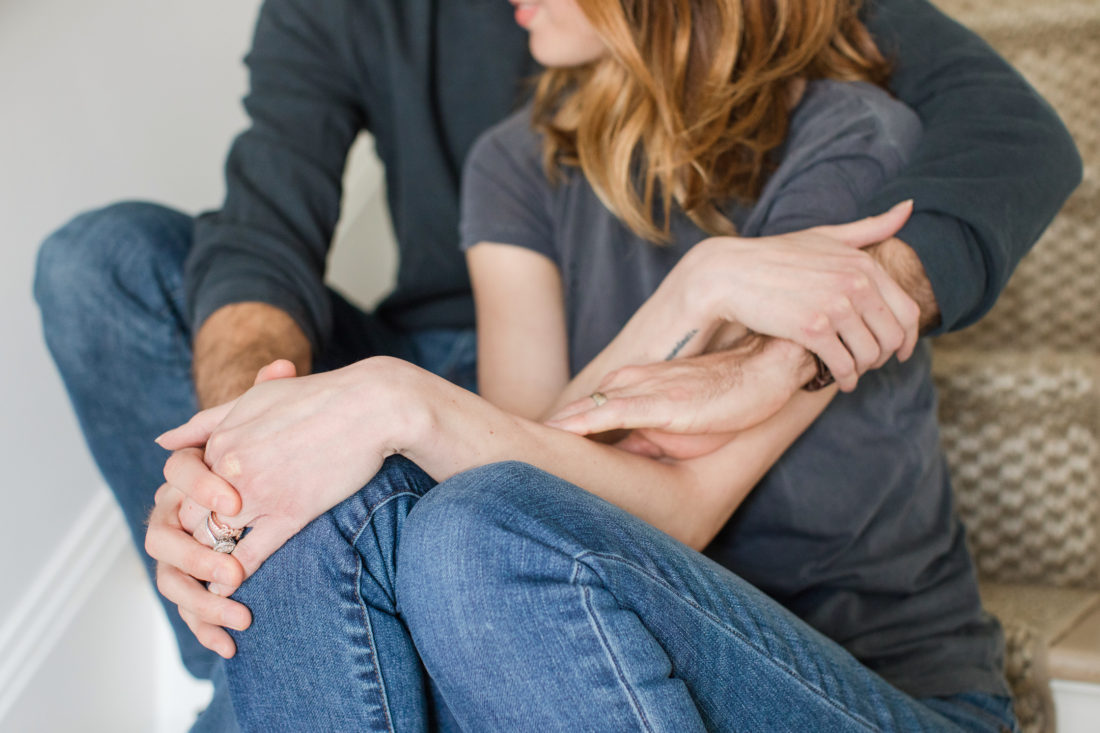 Our Meet-Cute starts off with a really lame, really self-involved guy. I had just met him at work, and was (relatively) newly single. He asked me to go have a drink with him on a Saturday night and I said yes. For the record, I didn't know yet that he was really lame, I just noticed that he was cute and figured why not. I got all dolled up, and when he showed up at my front door to pick me up, he was standing there with another guy. UMMMMM. He had brought his friend/roommate along to pick me up. I found this (very) weird, but I figured hey maybe it's an LA thing and his roommate is just driving with us to drop us off at the bar so we didn't have to deal with a car and cocktails. This was pre-Uber, obviously. Dinosaurs still roamed the Earth. Well, we parked the car, and both guys got out to walk with me to the bar where there was a ping pong party going on. I suddenly realized I was on a date with two Men! This (adult) man was doing what boys usually grow out of by Freshman year of college, aka, the Best-Friend-Vetting-Process. On a FIRST DATE. My eye roll could have been seen from outer space. By this point, I really needed that drink. As the three of us sat in the corner of Sky Bar in Los Angeles (is this story making you nauseous yet?) the two guys were just yukkin' it up. They were having the best time ever! So many fist bumps! So many inside jokes! So many internal eye rolls (me)! I had one of those moments of realization when I got very, very scared to be dating in Los Angeles. I needed that drink ASAP, and here is the funny part– NEITHER OF THEM HAD OFFERED YET TO GET ME A DRINK. HAHAHAHHA! On a first date with two men, I then stood up and made my way over to the crowded bar to buy myself my own drink. This is basically as low as it gets, in my opinion. I mean what was even the point? As I stood in my heels, trying to find a space between bodies to call a bartender over and convince him to give me a bottle of wine with a straw in it, Kyle appeared next to me.
That's right, people. Contrary to what anyone and everyone will try to convince you of, YOU CAN meet your husband in a bar!! You can EVEN meet your husband in a bar when you are technically on a date with two other guys! Note to self: even when you think something is going very, very badly– something amazing might be just a moment away.
Back to the story. So Kyle asked if he could buy me a drink. Actually he said, "Hi, I noticed you over there earlier and I was wondering if I could buy you a drink tonight?" I said No. Yes, that's right: NO. No way. First of all, here was a stranger (he was staying at the adjacent hotel on business, apparently) and no matter how poor of a time I was having with Bozo #1 and Bozo#2, I was technically out in their company. How rude would it be to just start talking and hanging out with another random guy up at the bar? I just thought to myself how mortified I would be if the tables were turned and the guy I had taken to a bar on a Saturday night sidled up and started sharing cocktails with some random chick. RUDE. So I turned to this very handsome, young stranger and decline his offer based on the company I was currently keeping. I pointed out my date and told him I was actually on a date with that guy over there. He took it like a champ, said no problem, have a great night, and started backing away. I took another look at him, saw my "dates" high fiving (literally) out of the corner of my eye, and came to my senses. "Wait!" I called after him, "You can buy me a Coke. A Coke isn't technically… a drink. So, I think that would be fine." Cool. How embarrassed are you for me on a scale from one to ten? LOL. So he ordered me a Coke. As we waited for it, we chatted a little bit. I found out that he lived in NYC and was just in town for one more day, that he was American but had an Italian last name (I actually thought his last name was Martini for the first few weeks we were dating. Bars are loud.), that he used to play professional soccer, and that he could have a charming and witty conversation (hopefully indicating that he wasn't a total psychopath or serial killer). I was a little wary of the Ex-Pro Athlete angle, but decided to let it slide. I figured I probably was never going to see this guy again, anyway. My Coke came, and he asked for my number. He wanted to hang out tomorrow, on his last day in LA. Again, I said No. "What do you mean no?" he asked me. He seemed totally incredulous, but in a gut-punched way more than an entitled way. "Well," I told him, "I'm not going to spend my day tomorrow sitting by my phone wondering if you're going to call me or not. Give me your number. If I want to hang out, I'll call you." That's right, ladies! (By the way, men are obsessed with this. It's so funny how true that cliché is about men wanting what they can't have) "Damn!" He said, with a laugh. "Ok, take my number then." I put it in my phone and was just saving it (under "Martini"…lol) when I looked up again to say goodbye and thank you…and he had disappeared. I then looked over to my "date" and saw that Kyle had walked right over to him and was TALKING TO HIM.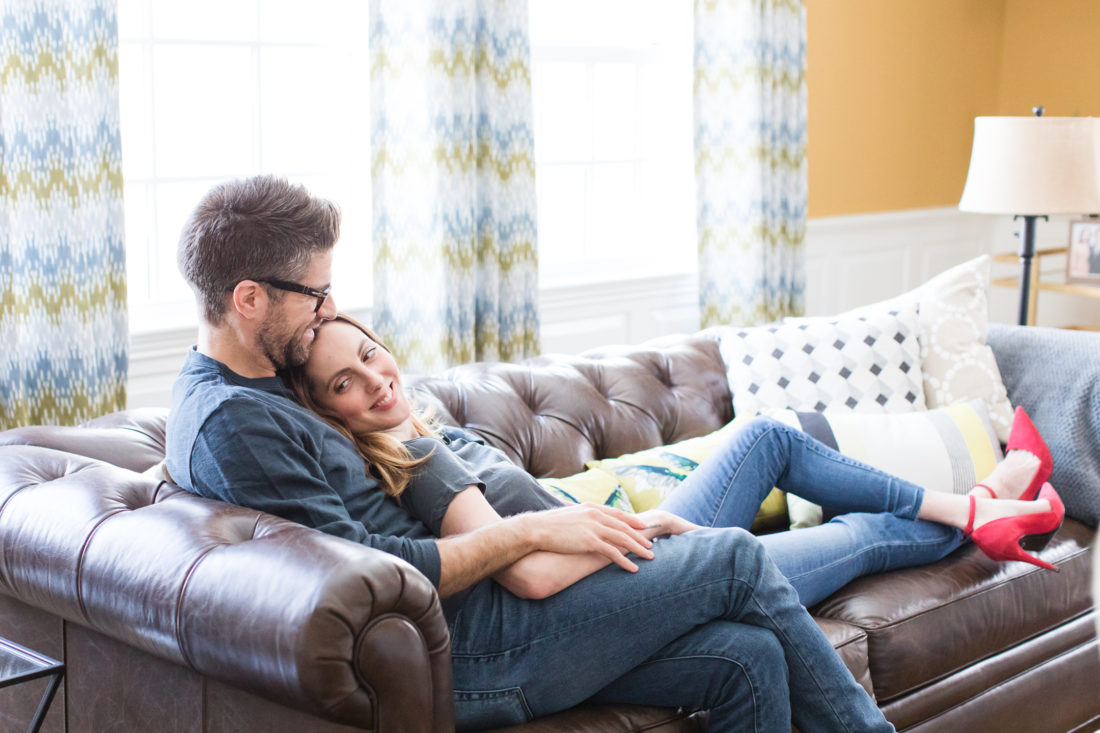 Shit. No! I was frozen in my heels. What was this guy doing?! My cover was officially blown! Did he know him? Were they talking about me? I was so panicked. Suddenly, I saw Kyle shake my date's hand, and then walk out of the bar. My date did NOT seem pleased. He got my coat and my purse from the banquet and walked over to me. What happened next with that guy is totally boring, basically it was like "ummm like we're going to go to this girl;'s party and do you want to come you totally don't have to come but can if you want to but yeah this date is basically over ok bye" Ha! Just to torture them, I did end up forcing my way to the other bar with them where I (thank God, people!) found an open bar, had a free cocktail, and made my way home to play Wii Tennis. The next morning, I texted Kyle.
"Looks like you didn't mind getting me in to trouble last night." He responded right away. He was at the Santa Monica Pier (Welcome to my husband: ten year old inside a thirty year old body. Like the movie "Big") and did I want to come hang out with him and his friends? I will let you in on one of my dating secrets right here and let you know that I NEVER think that a "casual" first date is a good idea. Ever. If a guy wants to date you, he can make a reservation, take you to dinner, and show a little respect. This can be at a nice restaurant, or at a Wendy's, but the point is that there has to be planning involved, BY HIM. Period. No casual first dates! Obviously, I said No. Then I made up a fictitious party I had to be at by 10pm and told him if he wanted to hang out, he could have me from 7-9. His text back: "I'll pick you up at 7 for dinner".
That night, I got dressed up and pulled out the big guns. A very tight, very sexy dress. I still didn't know if I even liked this guy– we had only spoken for less than five minutes at a crowded bar– but I wanted to make sure that whatever happened, he would be a little bit tortured. I think these guys (especially ex-pro athletes, for goodness sake) can stand to be a little tortured by a woman. It builds character. When he arrived to pick me up, it was pouring with rain. I ran out to his rental car, and jumped in to the passenger seat, slamming the door beside me. I turned to him, and suddenly like a ton of bricks, I was hit with a feeling I had never had before in my life. Inexplicably, I felt that comfort and peace that you feel when you're finally home after a long day, with your person. I was so shocked to be feeling that way, in this strange car with this strange guy, that I was rendered speechless. I had goosebumps. Kyle was nervous, I could tell, and was talking a mile a minute– easily making up for my speechlessness. We got to the restaurant, and sat down at a table. The next five hours went by in a flash. To make a long story short, we ended up closing down the restaurant. The waiter had to come back to our table five or six times to take our order– we hadn't even cracked a menu. We found out a lot about each other that night, but something bigger than that was happening. I remember sitting in my chair, fork in hand, and looking across the table from me– barely hearing what Kyle was saying. I just looked at him, this funny young man in a horrendous (far too large) button down shirt, super weird side burns, slick talking personality, drinking about eleven Jack-And-Cokes (nervous much, Kyle?) and all I could think of was: "Remember this moment. Remember it with all you've got– because you're going to tell your grandchildren about this." Tears spring to my eyes even thinking about it now. What I realized that night at dinner was that Kyle and I would have a long road ahead of us, that we had so much to learn about each other, so many compromises to make, so many imperfections between us– but I knew, like I knew my own face in the mirror, that this would be the person I did life with. At a certain point I got up to go to the bathroom, and texted my Mom: "I'm having dinner with the guy I'm going to Marry."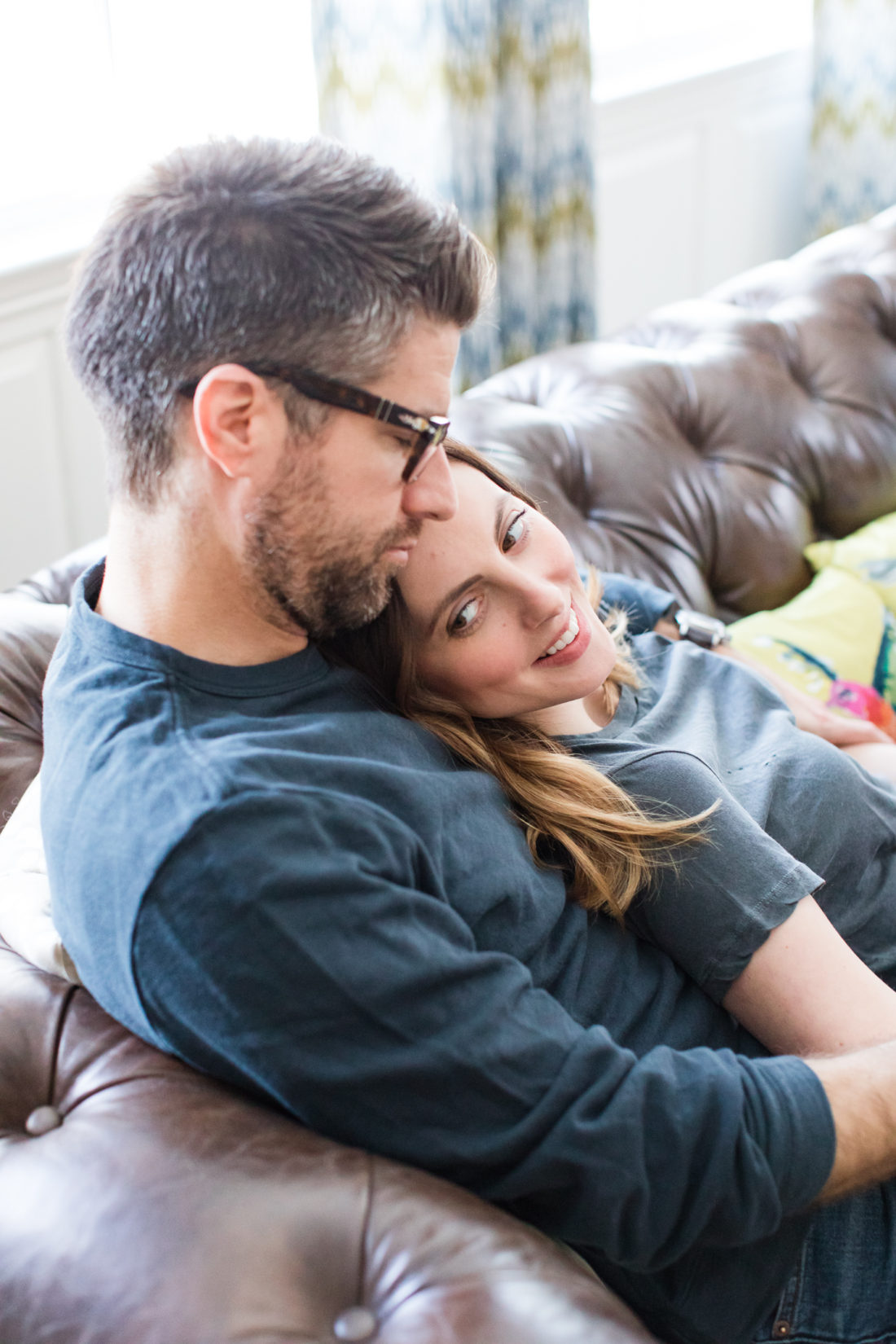 By this point in the story, somebody always chimes in impatiently to ask: "But what did Kyle say to that GUY?!" I'm getting to that. By the time dessert came (and I had declared my future with this guy to my Mother) I thought it was probably a fine time to bring up his little convo with Mr. Bromance. "Not to beat a dead horse," I told him, "But what did you say to that guy last night when you went up to him after we talked at the bar?" Kyle go that twinkle in his eyes that is still one of my favorite things about my husband, and said "Oh, that guy. Well, I walked up to him and said 'You're here with Eva right?' He said 'Uh, yeah.' So I said, 'She's pretty great, right?' And he kind of looked at me like I was a weirdo and said 'Yeah…'"
At this point Kyle paused for effect. "So I told him, 'Well, she took my number, do you think she's going to call me? Put in a good word!' Then I shook his hand and walked out of the bar."
I literally gasped. "What?! Oh my god Kyle, that's crazy!"
He was already laughing. "Well, I had to ruin your date! What if you had ended up having a good time? You never would have called me." My husband, ladies and gentlemen. My husband. Never afraid to go after what he wants, even when it's a challenge– especially when it's a challenge. Also no wonder our children are part-Rascal. LOL.
And then, after five months of long distance dating, many revelations, bad fights, good conversations, so many laughs, ups and downs galore– we lived Happily Eva After. The End!
Photographs by Courtney Ann Photography
I litSave
Save
Save
Save
Save