The following content may contain affiliate links. When you click and shop the links, we receive a commission.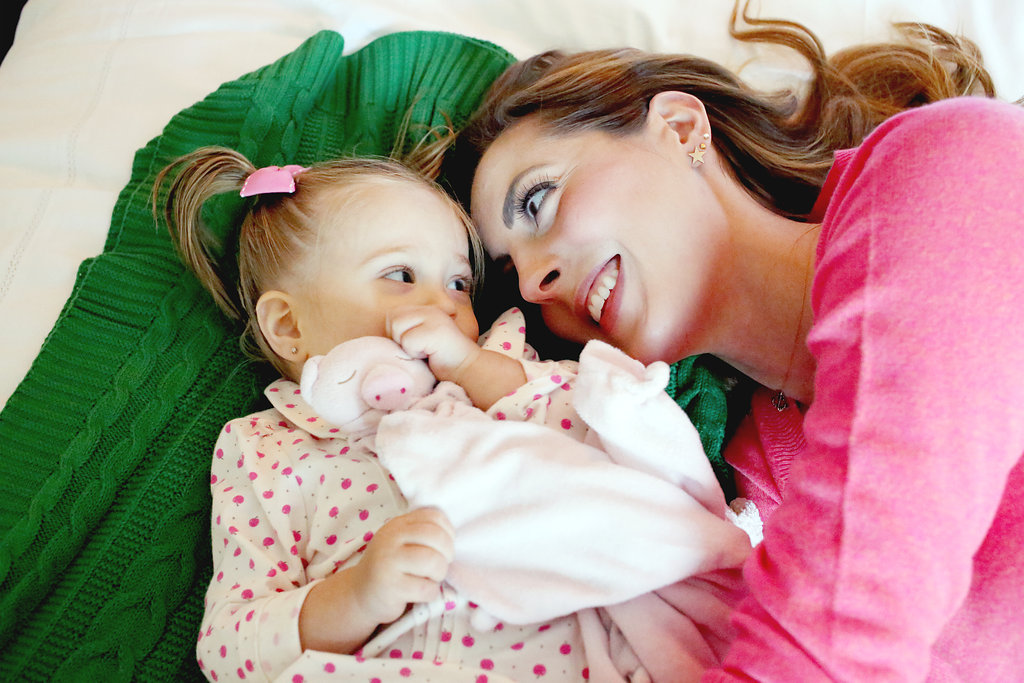 Since moving in to our home four years ago, our main guest bedroom has stayed pretty much the same. Then, a few months ago I decided to add a caviar-colored accent wall (a color and feature I had been dying to use in my home!) and a modern industrial "chandelier" over the bed to give it a little intrigue. While I loved the changes, I couldn't help but feeling that the room just felt so dark and lackluster somehow.
When Boll & Branch approached me about revamping the room using only their fabulous linens, I jumped at the cool idea! Just change out a few linens and instantly get a room facelift?! Does that work for real faces? (…what I really mean is does it work for postpartum boobs?) But I digress. Back to my awesome Bedroom Makeover.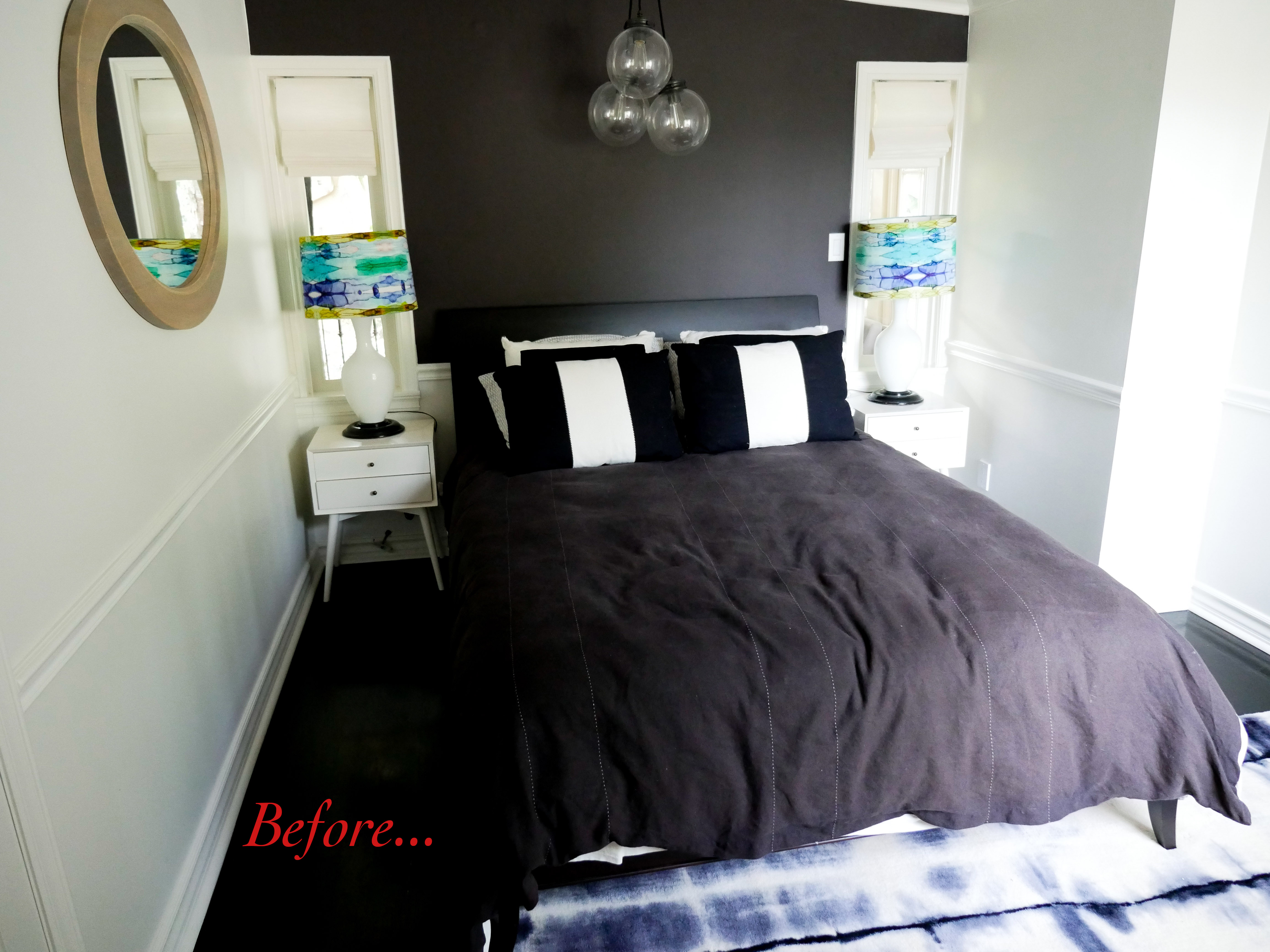 Boll & Branch is a truly cool company. Their simple and chic line of linens is entirely organic and fair trade. In fact, it's the first linen brand to ever be certified by Fair Trade USA! The husband and wife team who founded the company wanted to create a brand of textiles that were certified organic, ethically sourced, good for the planet, and at an excellent price point (I love that part myself). There is a lot of good intention put in to the bedding at Boll & Branch and it really comes through in the materials. When my bedding arrived, it was enclosed in the most beautiful high-quality boxes– perfectly nestled in pristine white paper and tied with a ribbon. It was almost too pretty to open! (Marlowe did the honors, of course).
When I put the clean white sheets, soft duvet cover, and navy blue banded shams on the bed, the whole room seemed to breath a sigh of relief. It felt so welcoming, light, airy, and best of all showed off my décor even better than before! I just love how my accent wall looks with the new bed.
And just because I'm me, I had to top it all off with a Kelly Green cable knit throw to add that little pop of color that I love so much. Now excuse me while I tackle an extremely snuggly looking toddler….
Xoxo
EAM
*Many thanks to Boll & Branch for sponsoring this post! As always, the writing and opinions expressed above are 100% my own.  All brand partnerships and affiliates for this site will always reflect things or experiences that I genuinely like, and that I believe to be a good fit for my aesthetic and brand.
PS- Here are the clothing links:
My Jeans (similar)
Marlowe's Dress is last season from Gap Kids.