The following content may contain affiliate links. When you click and shop the links, we receive a commission.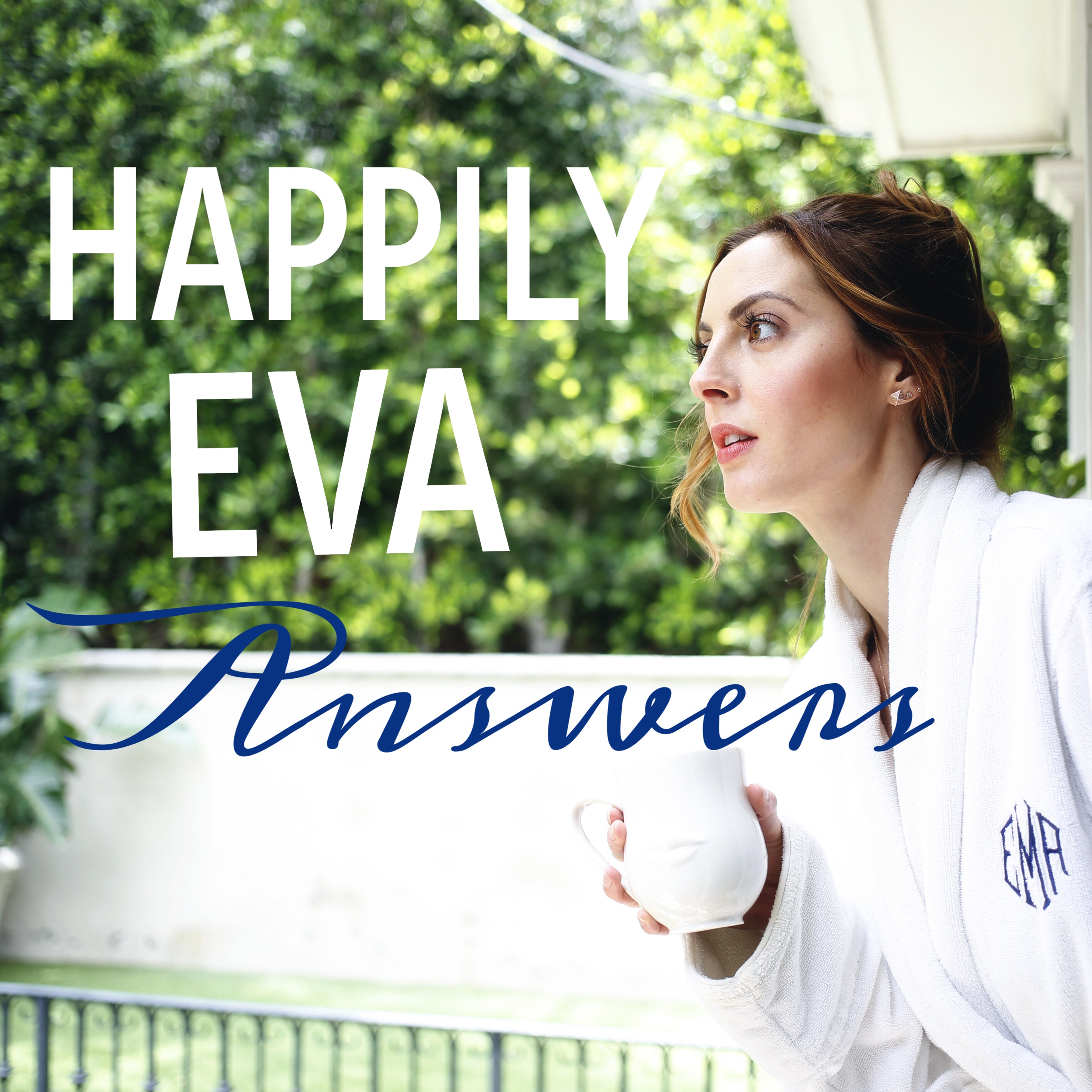 Dear Eva,
I have 22 year old daughter that will soon be graduating from college. As she starts this new phase of life, how do I help her look at the question of having it all? I have the perspective of her 57 year old mother and I will share that with her, but I think it's a different perspective than someone her age has. I'm interested in the balance between the two.
I do believe you can have it all, just not 100% of it all 100% of the time! It's that tricky balancing act that I'd like to help her understand. It's so important for her to listen to her own heart, mind and spirit. It's all about choices and figuring out the choices that are important to her in creating a happy, successful, blissful life.
Thanks,
Ms. Wishing For Balance
Dear Ms. Wishing For Balance,
Your question just made my mind flash forward 21 years, imagining Marlowe at a similar phase in her life– and it freaked me out! I can only imagine how it must feel to watch your little girl all grown up, out in the world, and embarking on her own life's adventure.  What a thrilling and terrifying view it must be for you!  Your daughter is lucky to have a Mom that wishes the best for her, and is interested in supporting her while she tries to have the happiest life possible.  You're doing a great job!
I agree, the balancing act is tricky.  In fact, I would argue that it is quite possibly the trickiest thing there is: how do we focus and spend energy on all of the areas that are important to us– all while keeping our mind on our future happiness?  These are questions that I believe every intelligent human on the face of the planet is asking him or herself daily.  While I don't think there is ever a truly "perfect" balance, I do believe that it's possible to find true happiness, and a sense of everything in your life being as it should.  And I think this all begins with truly knowing oneself.
Your daughter is about to enter one of the biggest periods of growth in a woman's life.  She is leaving the structure and familiarity of the "school existence" for the first time in 18 years, and is about to decide how she would like to live her life.  When I look back on my year as a twenty-two year old, I remember…a Mess.  Yep, a Mess.  That year was such a learning experience for me– figuring out how to live on my own, support myself emotionally, financially, and physically.  I made a lot of (pretty benign) mistakes, celebrated small but meaningful victories, weeded out unsavory personalities, and made some wonderful new friends.  In all, I would say that from 22 to 24, my life was all about figuring out my own voice and my own path.  And if you have been reading this blog, you know that my life "path" just switched again considerably! Had I not gone through this period of self-discovery, I probably never would have accumulated the tools to decide for myself what exactly my priorities and values were in life.  I'm so thankful that I allowed myself these years to grow and learn.
My point is that right now your daughter will be doing the legwork for what will determine what her own balance will look like as the years go on.  She can figure out what's important to her, and what she will fiercely fight for when the time comes to balance a family, a job, friends, and her own individual interests as a woman.  I agree with you that there is only so much information and advice you as her Mom can offer.  But don't underestimate how comforting and encouraging it is that you are simply there for her– that you are confident enough in her abilities to want the best for her future.  I'm sure that speaks volumes to her, and it will only give her wings.
I'll leave you with one of my favorite quotes by Kahlil Gibran:
"Your children are not your children.
They are sons and daughters of Life's longing for itself.
They come through you but not from you.
And though they are with you yet they belong not to you.
You may give them your love but not your thoughts,
For they have their own thoughts.
You may house their bodies but not their souls,
For their souls dwell in the house of tomorrow, which you cannot visit, not even in your dreams.
You may strive to be like them, but seek not to make them like you.
For life goes not backward nor tarries with yesterday.
You are the bows from which your children as living arrows are sent forth.
The archer sees the make upon the path of the infinite, and He bends you with His might that His arrows may go swift and far.
Let your bending in the archer's hand be for gladness.
For even as He loves the arrow that flies, so He also loves the bow that is stable."
I wish you all the best!!
xoxo
EAM