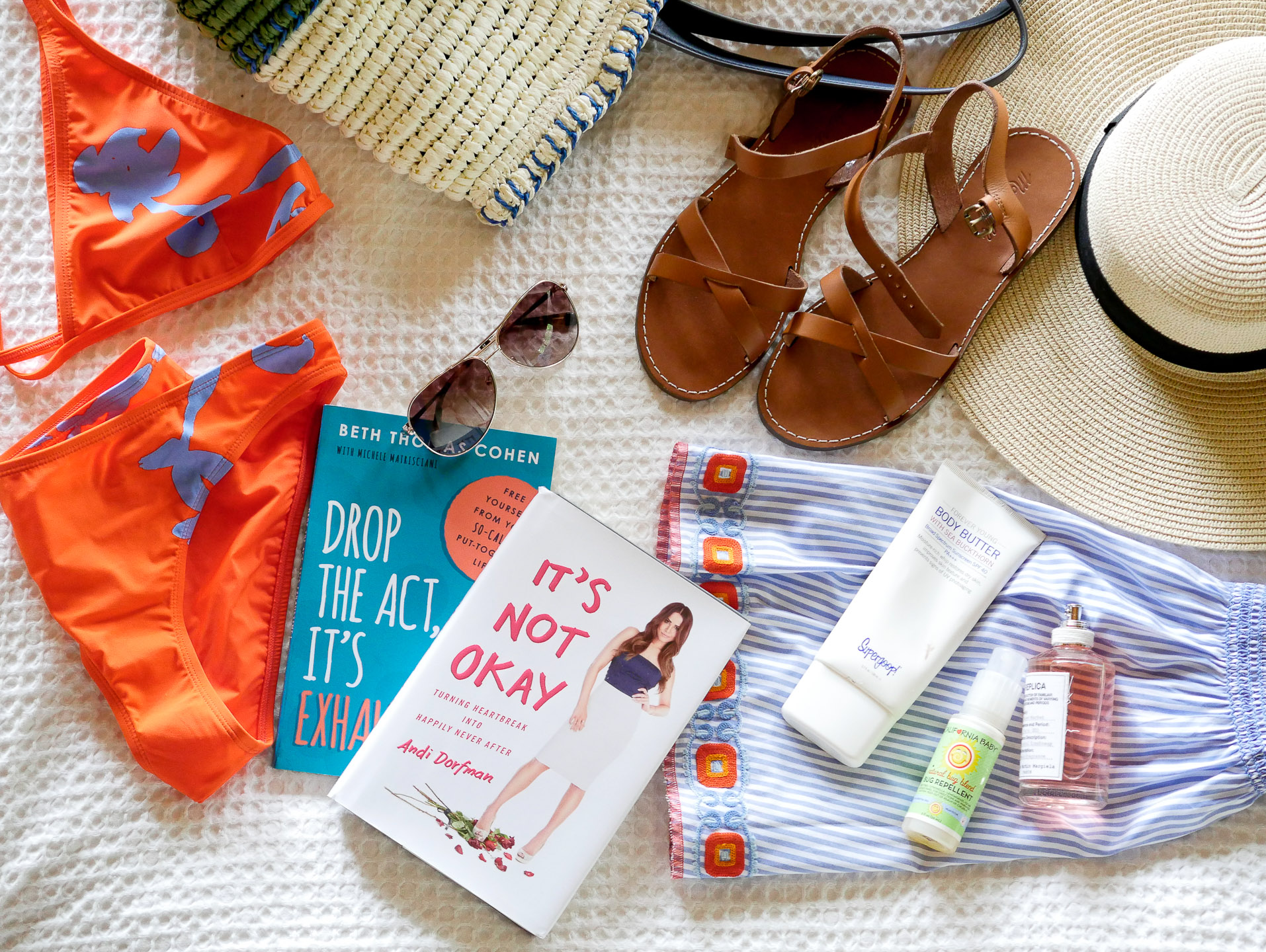 It's happening, People!! It's happening.  Kyle and I are taking our first trip alone together in…a very long time.  Want an idea of how long? The last time we went someplace by ourselves (ie, no kids, no friends, no family) I was carrying a little extra weight in my uterus by the name of Marlowe Martino.  Yes, we are long overdue for alone time.  For our Babymoon last time, we went to Monarch Beach in Southern California.  This time, we're packing our bags and heading to Bermuda!!!!
And I've got to say, this time around I'm a lot more excited for the Babymoon.  When I was pregnant with Marlowe, Kyle and I already enjoyed a lot of time together– we had been married for almost two years already and we did pretty much whatever we wanted whenever we wanted.  And although we had such an amazing trip, I don't think I really appreciated how special that romantic time alone together truly was.  Now, I get it.  And believe me, I've been counting down the days! A part of me is a little freaked out and sad to leave Marlowe (thanks, Pregnancy Hormones) but I know that Kyle and I really need this time to just unwind and reconnect…and SLEEP IN.  Don't forget sleeping in! I haven't "slept in" in two years. I also think it's super important to get romantic on the BabyMoon! Intimacy is so much harder once you have a toddler in the house, and being pregnant and exhausted on top of that can make it even more of a challenge.  I'm not going to ignore the fact that the Sexy Times have been put on hold a lot recently in our marriage, and that's not fair to either of us.  Here's to coming back from this BabyMoon feeling refreshed, relaxed, sexy, and connected! I've been packing all week in anticipation of our trip, and so I thought I'd share some of my BabyMoon Essentials for making the experience as chic as it is restful:
Easy, Breezy (and Flattering) Fashion
It's so important to feel great during your special time away! I always bring a cute array of dresses, kaftans, and skirts on my BabyMoons because they make me feel great and Summery.  A perfect pair of shorts and a few cute tops are a must also!

Stylish Sandals
I don't even mess around with heels on my BabyMoons.  I don't want one more thing to think about or make me uncomfortable, especially since flats and sandals are so chic and stylish these days!  Plus, they're so easy to pack– I'm down with any kind of shoe I can get away with packing six pairs of in my suitcase.

Sun Accessories
When you feel huge and are surviving in a few great pieces of bump-friendly clothing, accessories can totally transform your look and make you feel great.  For the beach, I focus on fabulous Sunglasses, fun tote bags, and the occasional statement necklace.

Beachy Beauty Products
When going to the beach, I definitely keep my beauty routine simple, but make sure I'm packing items that will enhance my golden glow and make me feel sexy and pretty at night! Sunscreen and Bug Spray (see ya, Zika!) are a must also.  Don't forget to bring along a little something special (I'm talking about lube, ladies) to make the Sexy Times a lot easier and more enjoyable during your more pregnant months!

Bump-Friendly Bikinis & Intimates
Speaking of Sexy Times…get in to the spirit of the BabyMoon with a flirty little number that makes you feel feminine and great! I found a few styles that are super cute with a bump (doesn't it seem now like the flowy part of those camisoles was just made to hide a baby? Ha!) as well as some Bikinis that will celebrate your growing body.  I have actually found that the less amount of fabric in your bathing suit, the more flattering it is to a body– which is why I favor bikinis instead of more full coverage looks.  It's also all about supporting those new…assets.  I don't know about you, but my chest has grown three full cup sizes! Eeeek! I know some women like to hide the belly more though, so I found some super cute Maternity one-piece styles as well.  Click through below to check them all out!

Chick Lit
I LOVE reading, and I almost never get to sit down and do it these days.  For me, this BabyMoon is going to be all about diving in to an easy and girly read.  Of course, I'm tempted to read a more heavy-hitting novel or piece of nonfiction in this one respite away from all of my responsibilities, but I'm resisting that and just taking books that will really help my brain go on vacation and have fun.  Here are a few books I'd be dying to sink my teeth in to on the beach in Bermuda!

I can't wait to get away for a few days and enjoy my husband!  Did you take a BabyMoon? Any great tips for a relaxing and rejuvenating time that you can share?  Put them in the Comments below!!