The following content may contain affiliate links. When you click and shop the links, we receive a commission.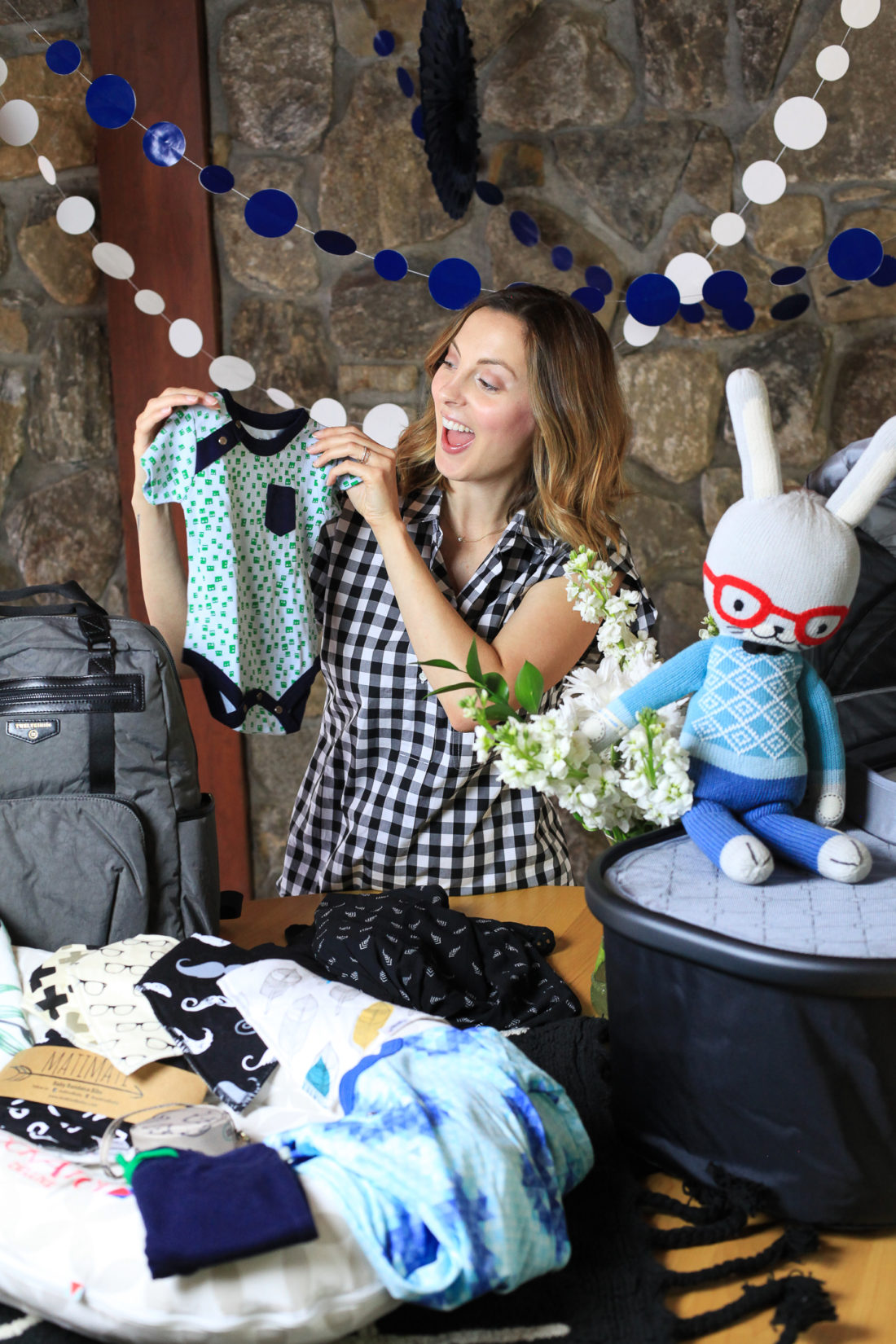 So, it's officially that time in my pregnancy to really start thinking about the logistics of welcoming this new Baby Boy– and more specifically, about all the STUFF.  Ah, baby stuff.  I remember I more or less had a nervous breakdown while compiling my registry when I was pregnant with Marlowe– there were just so many choices…TOO many choices…and I had no idea what I'd really need or not! Standing in that store with the scanner in my hand like a deer in headlights just added to my anxiety that I had zero idea what I was doing as a new Mom-To-Be.  This time around, I know a lot more– and the main thing I've learned is to ask for help! That's why I'm letting Gugu Guru do the registry work for me.  Yep, that sounds a lot more fun!
Gugu Guru is a new baby registry website that makes unbiased and highly personalized product recommendations based not only on your unique lifestyle but also your personal style. You take a fun little style/personality quiz when you sign up, and Gugu Guru delivers "perfect match" product recommendations so you can create your personalized baby registry.  I really like the site because the products recommended range from the classic brands to new and undiscovered favorites. This is great for New Moms because it seriously pares down the choices when selecting gear etc for the first time (no overwhelmed nervous breakdowns) and Not-So-New Moms (me) love it because it introduces us to products we may not have known about.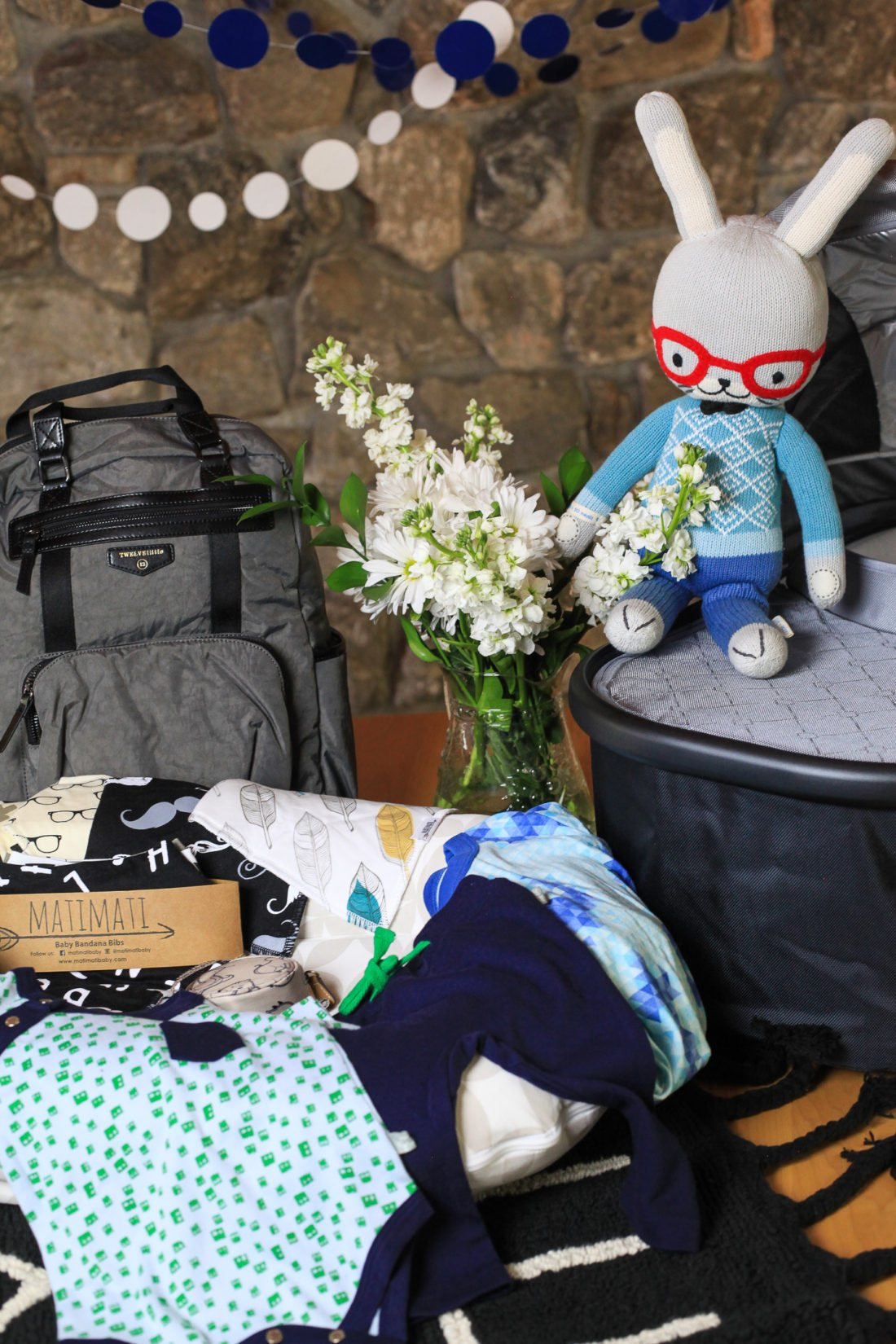 I already have a ton of great gear from when Marlowe was a baby so I really wasn't looking for an overhaul or new set of stuff.  I've learned, though, that people are so sweet and really want to get you a little gift for a new baby anyway– so why not create a registry so you get exactly what you want?!  This time around I really wanted to focus on products that are cause-driven and have some kind of association with charities or non-profits looking to make a difference in the Motherhood space.  Gugu Guru was all over it! They helped me discover tons of new brands making great strides to do good, as well as opened my eyes to the fact that some of my old fave brands were doing this already!  It makes me feel good to know that all the products I receive for Baby Boy Martino will contribute to making somebody else's life better too. Here's a link to my registry with Gugu Guru so you can get an idea of what I mean.
So, let me walk you through what I got! This is the fun part! All of the following are cause-driven brands worth checking out: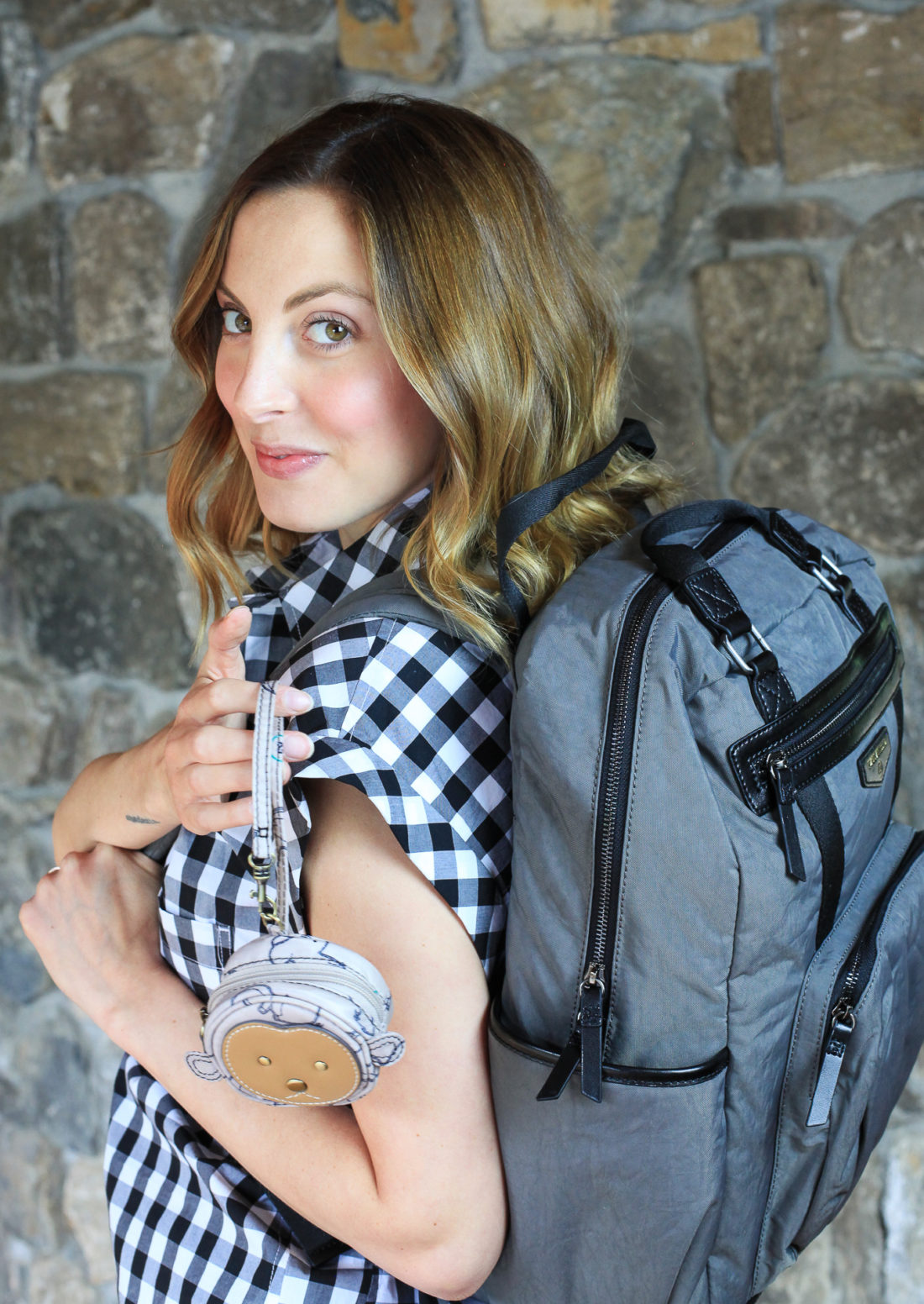 TWELVElittle creates fashionable and functional diaper bags for the moms and dads who do it all. TWELVElittle dedicated one of their bestsellers, "Carry Love Tote" to Every Mother Counts, and for every bag sold, are donating 5%. For special occasions and Holidays, they dedicate a month to a specific non profit organization for every product sold– and donate 5% to the organization.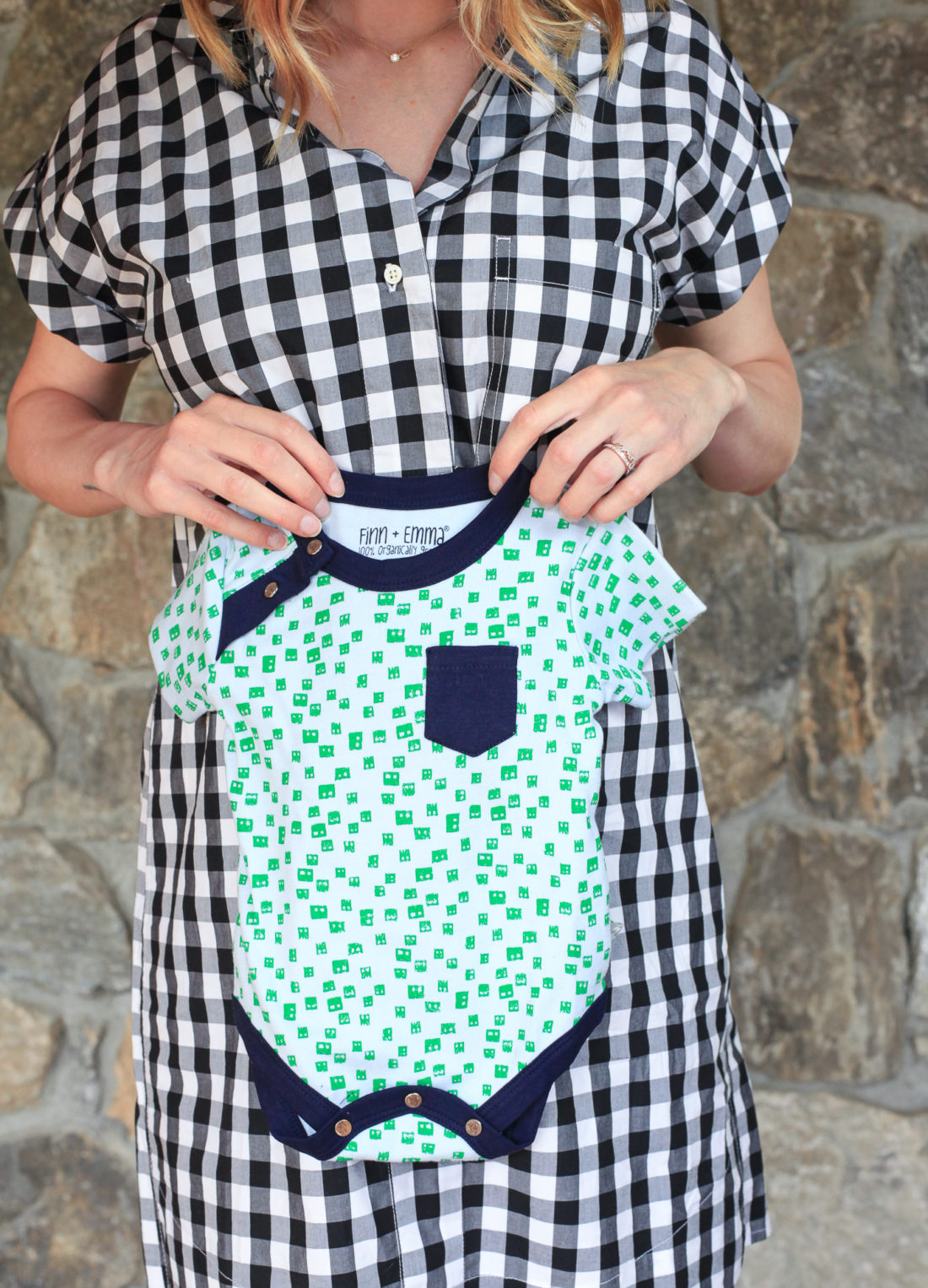 Creates baby clothes, toys and gifts made from organic cotton and wood with modern, stylish prints and colors. "Do-goodies" are loveys made from upcycled scraps of Finn + Emma products that are soft, hand-sewn in the U.S.A, and best of all — a portion of the purchase will be donated directly to KaBOOM!, a National non-profit dedicated to giving all kids the childhood they deserve, filled with balanced and active play.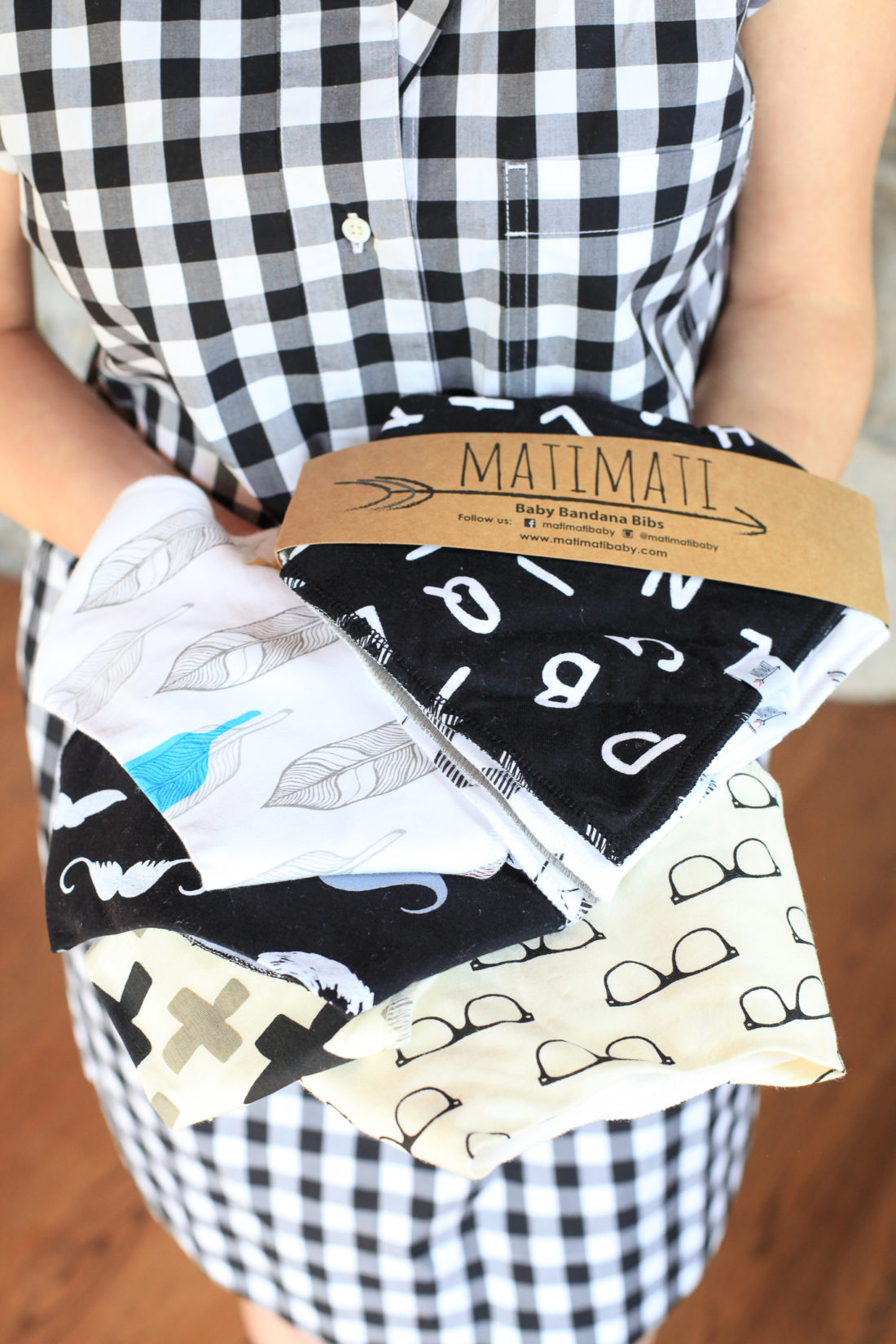 Matimati Baby designs and makes stylish & functional baby bandana bibs for all little ones. Through Matimati Baby's "drooling for a purpose" campaign, the brand donates a percentage of all sales to Chain Reaction, a non-profit organization that fights human trafficking in Asia.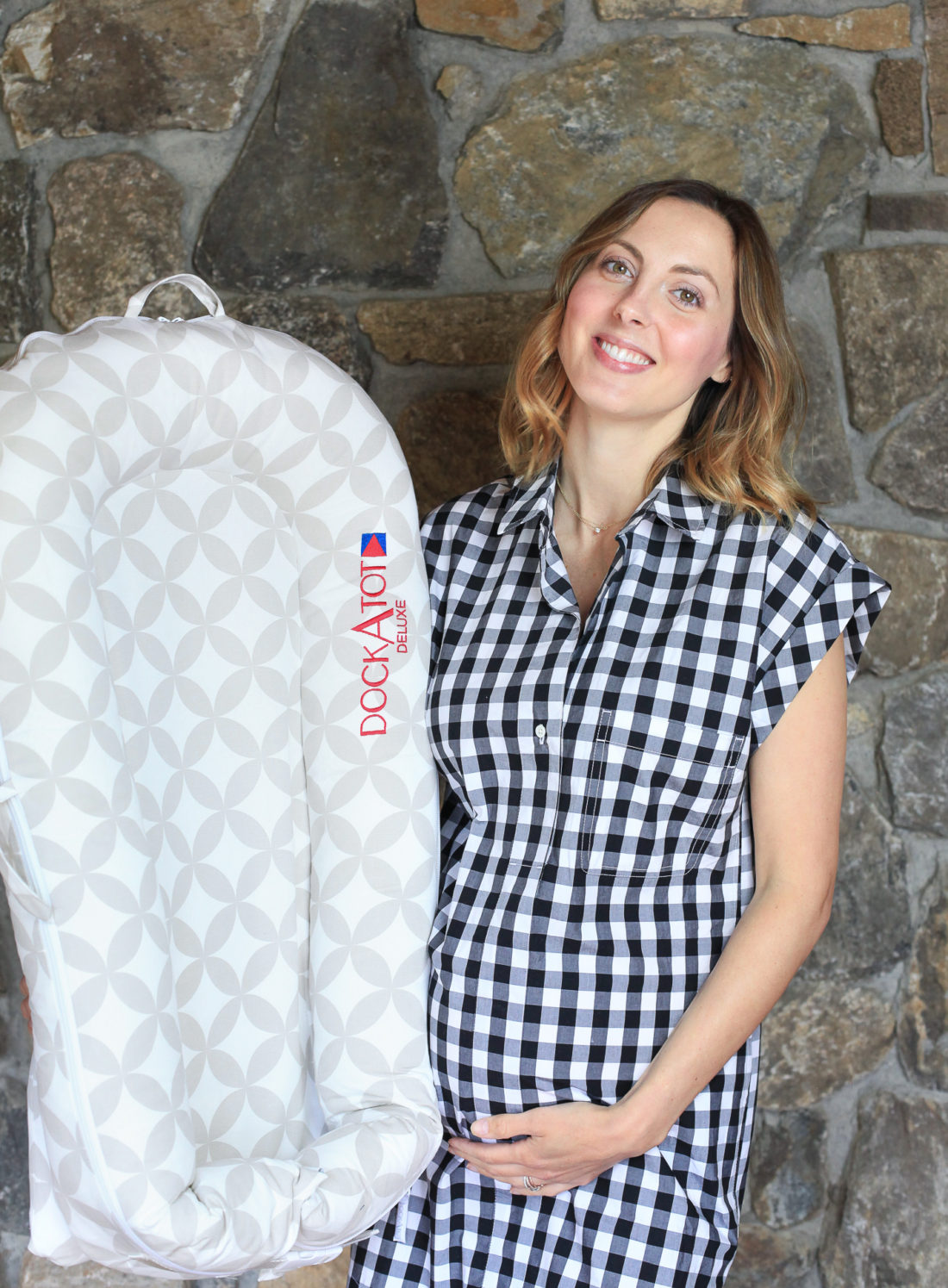 DockATot is a multi-functional lounging, playing, and resting dock for baby and tots 0-36 months old, created in Sweden. DockATot will be donating $1 for each DockATot sold on their site this month to Project Night Night, an organization that helps homeless children (ages 0-12).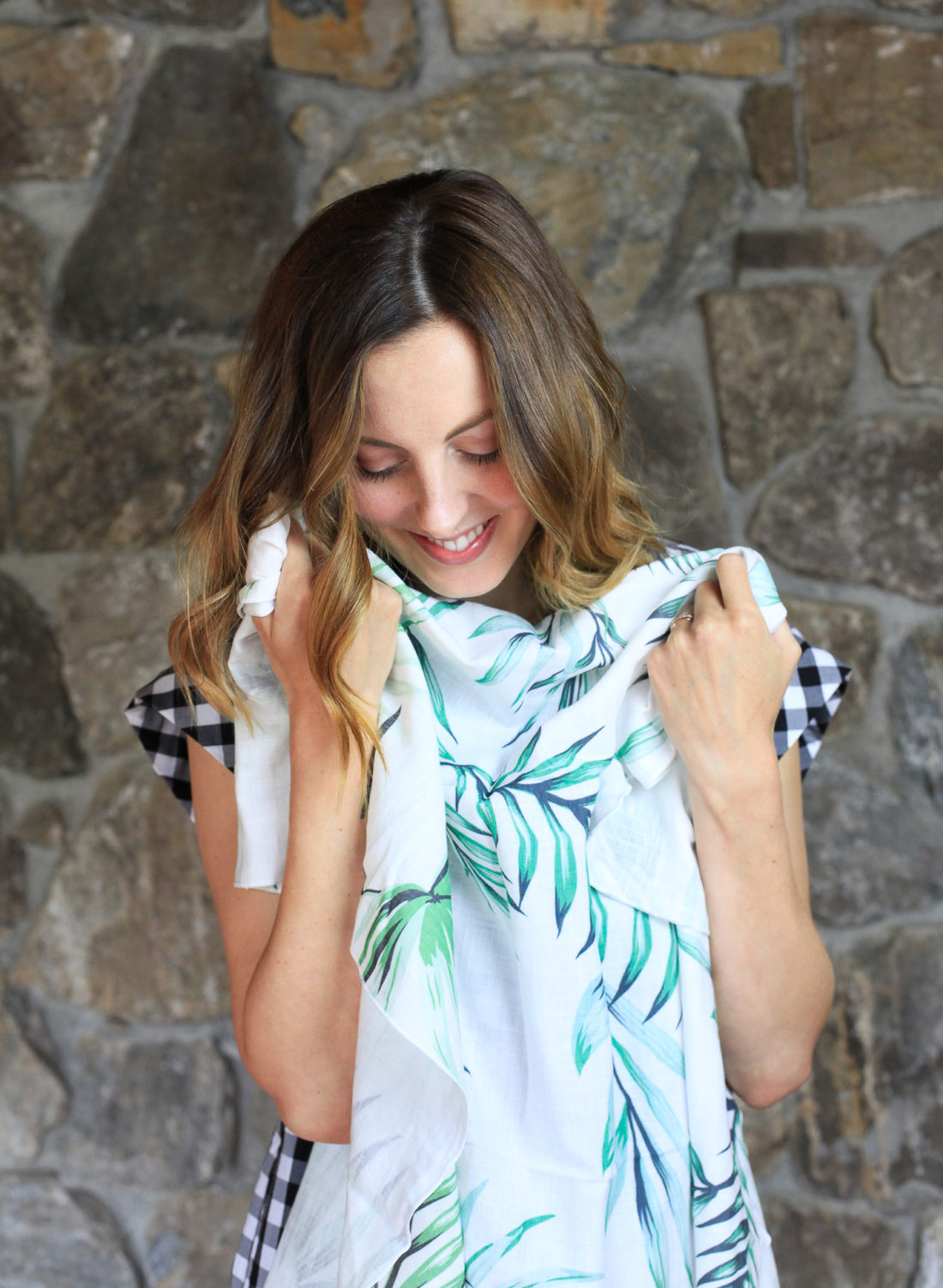 Babies4Babies creates swaddle blankets with fashion forward prints and colors, that are all made in America. Babies4Babies works with Saving Mothers to help prevent infant deaths in developing countries.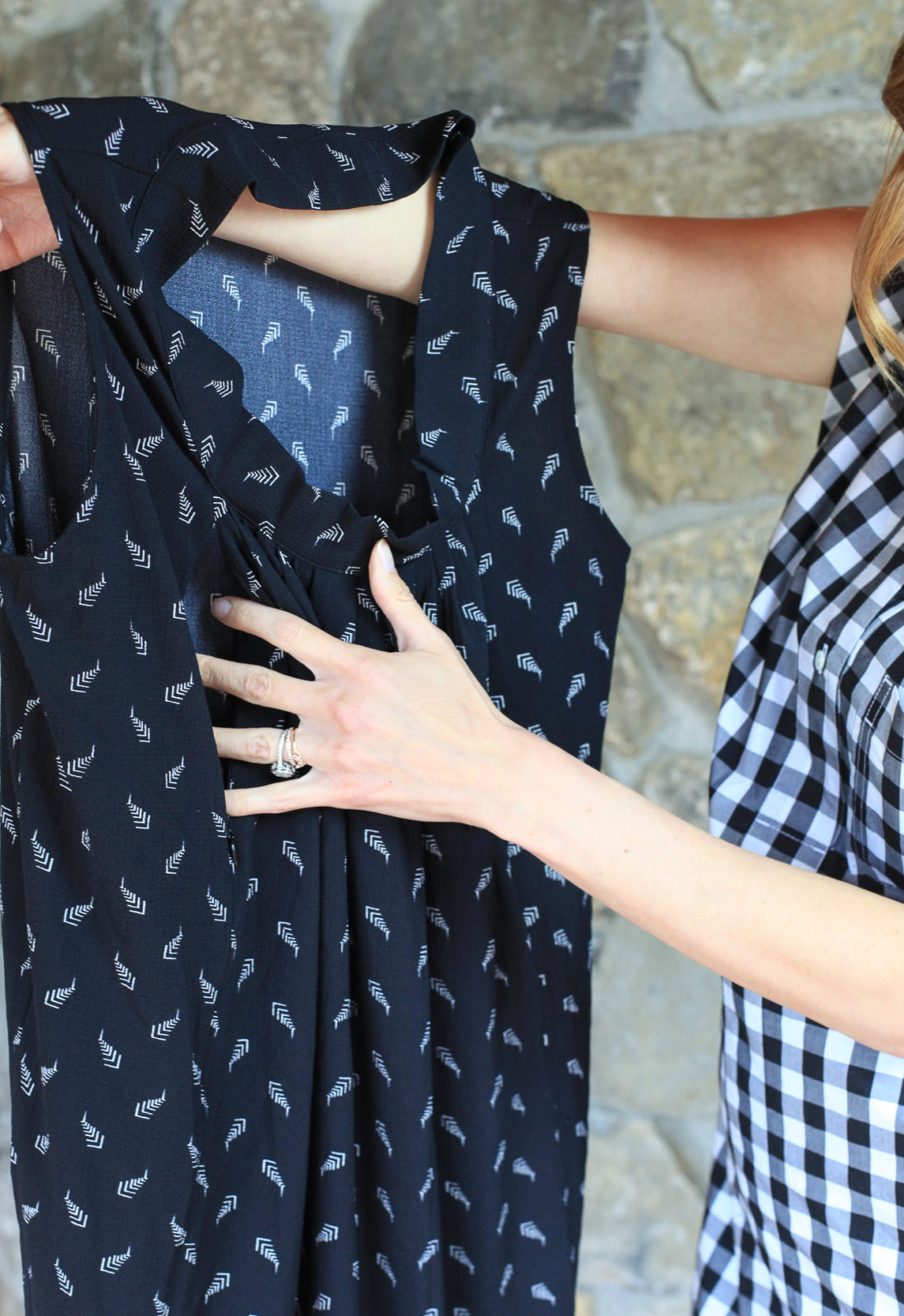 Loyal Hana is a collection of stylish & comfortable garments that enable the modern woman to transition from the bump, to the boob and beyond with conveniently hidden zippers in their pieces! Loyal Hana works with Baby2baby, which helps over 67,000 children a year in the greater Los Angeles area by distributing new and gently used items to over 50 organizations including homeless and domestic violence shelters, Head Start programs, and hospitals.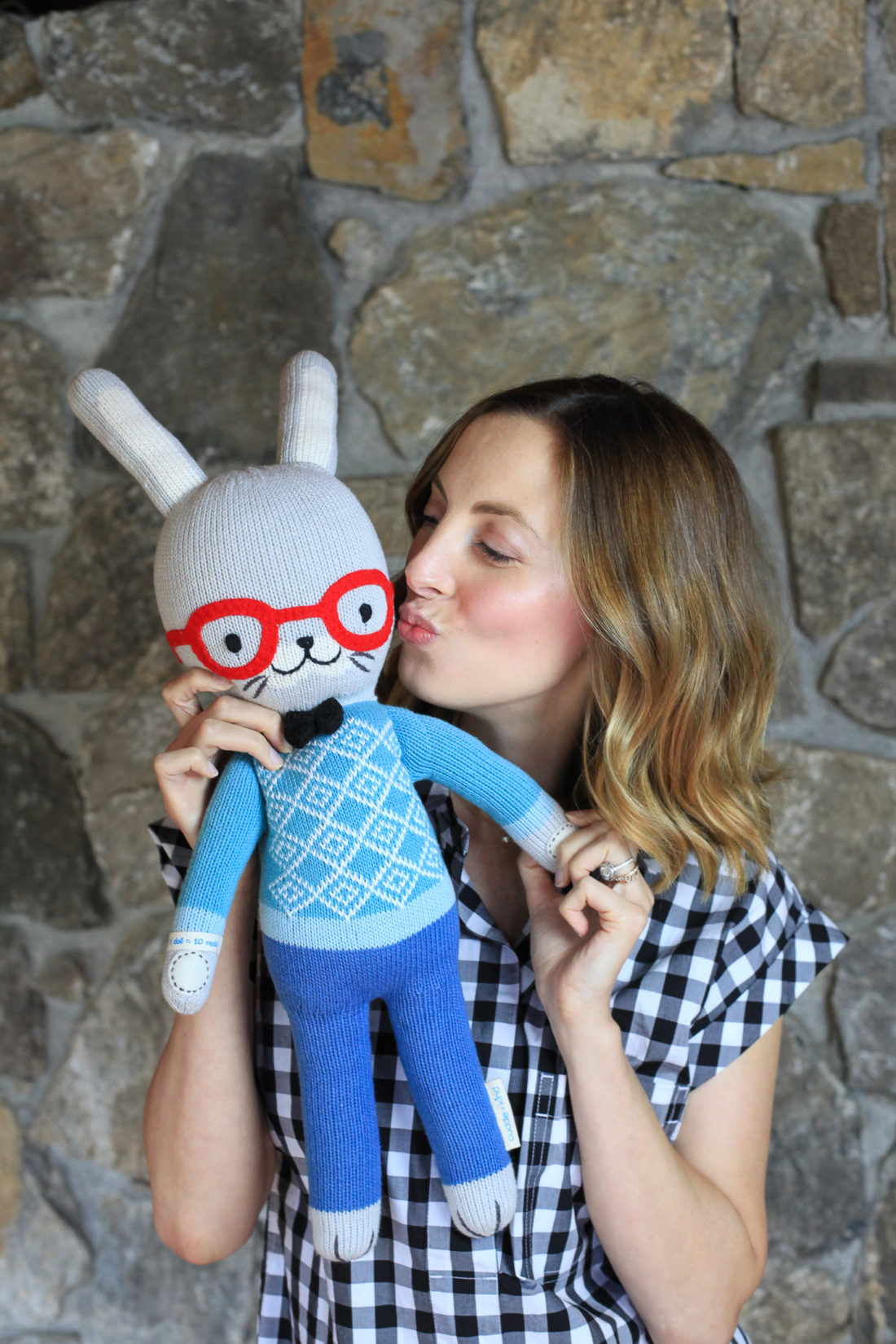 This company creates adorable, ethically produced and hand-knit dolls that help feed children in need. With the purchase of just one doll, 10 meals are provided to children who need them most.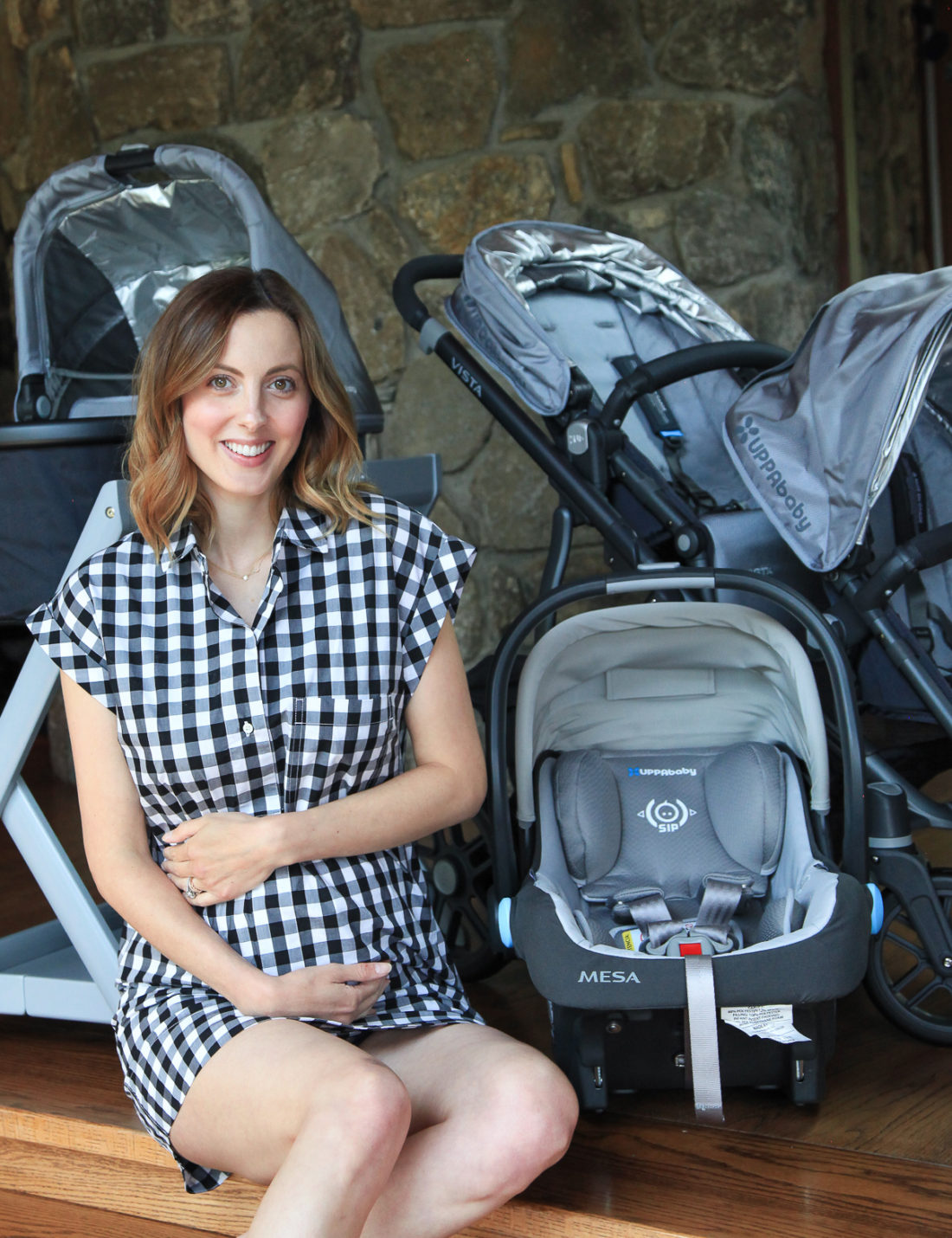 UPPAbaby makes high-quality baby products that fit the needs of your new life as a parent, while appealing to the sense of style you've always had. Marlowe already had an UPPAbaby stroller that we love, but we needed an extra seat and car seat (GULP!!!) UPPAbaby is committed to giving back and supporting worthy causes and organizations that align with their mission and company ethos.
Other cause-driven brands I adore…
Lorena Canals creates handmade machine-washable rugs that are so chic and practical. I have my eye on a black and white one for Baby Boy's nursery! With the purchase of a Lorena Canals rug, a customer helps a child attend school in Nothern India through the company's Sakula project.
Naturepedic handcrafts certified organic mattresses without questionable chemicals, providing a healthier night's sleep for the whole family. I have a Naturepedic mattress in Marlowe's crib and have already ordered one for Baby Boy Martino! Naturepedic supports dozens of organizations like the Environmental Working Group and One Percent for the Planet, promoting environmental stewardship and healthful well-being.
4Moms makes better baby gear by leveraging robotics, technology, and innovative design to solve parents' problems. I love their Pack & Play and infant tub! 4Moms Cares is the charitable arm of 4Moms.  Their mission is to dramatically impact the lives of children and families in need through meaningful product donations, hospital discounts, and by supporting local communities.
Save