The following content may contain affiliate links. When you click and shop the links, we receive a commission.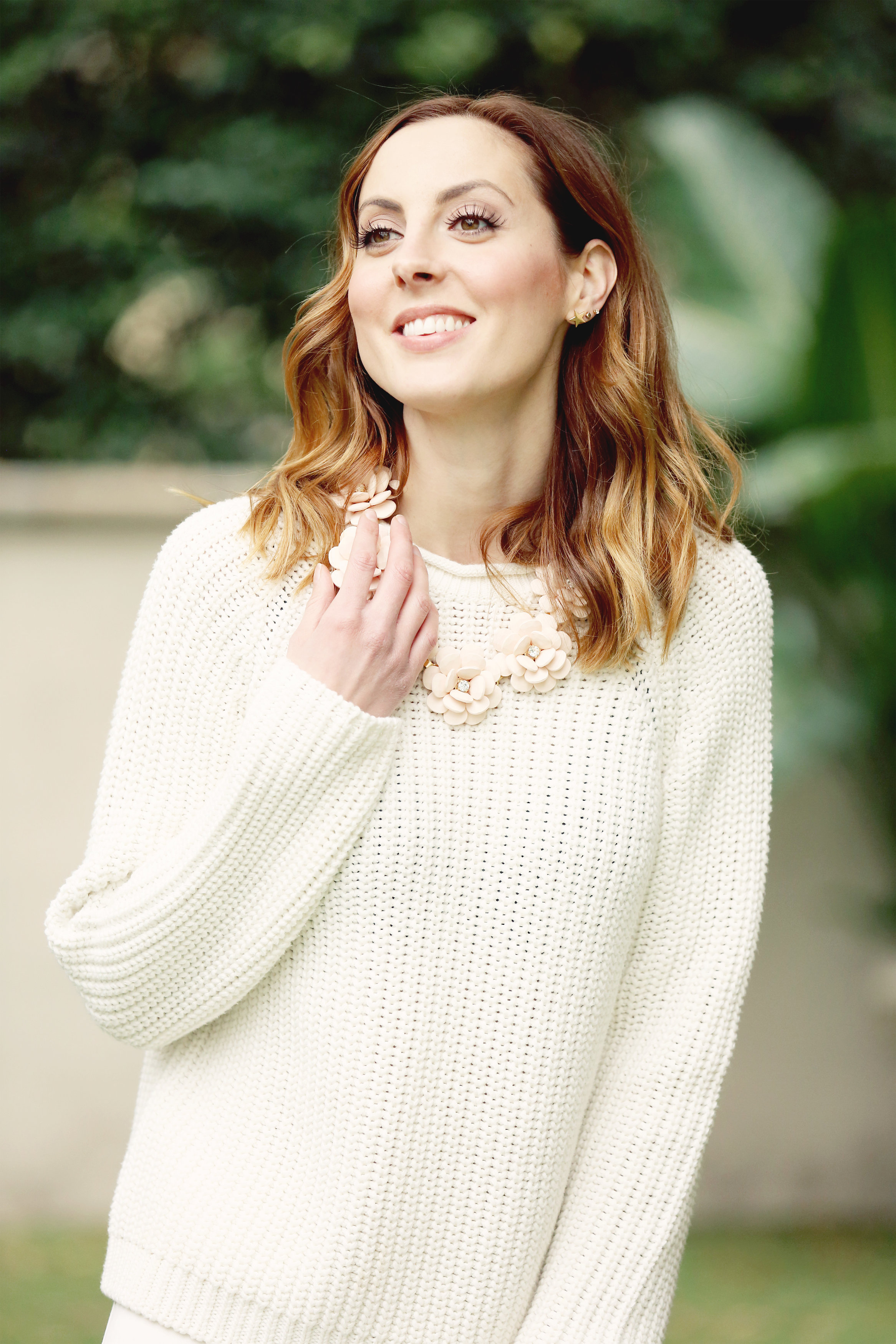 This month's Three Ways features a necklace that I totally fell in love with the second I saw it.  I adore the color and style of this J. Crew Floral Statement necklace so much, and I could instantly think of tons of ways I wanted to style it!  Statement necklaces can be tricky sometimes, but the color of this one is so neutral that it flows seamlessly from look to look.  I felt good investing in it knowing it could take me from my Mom wardrobe to a fancy night out, and even something in between…
MORNING SCHOOL RUN
I'm just obsessed with Winter White this season.  I think monochrome dressing with the right color can look super chic, and off white is my current fave! This flower necklace adds just the right amount of girlyness to this look, and the gold Vans make it comfy for the whole day.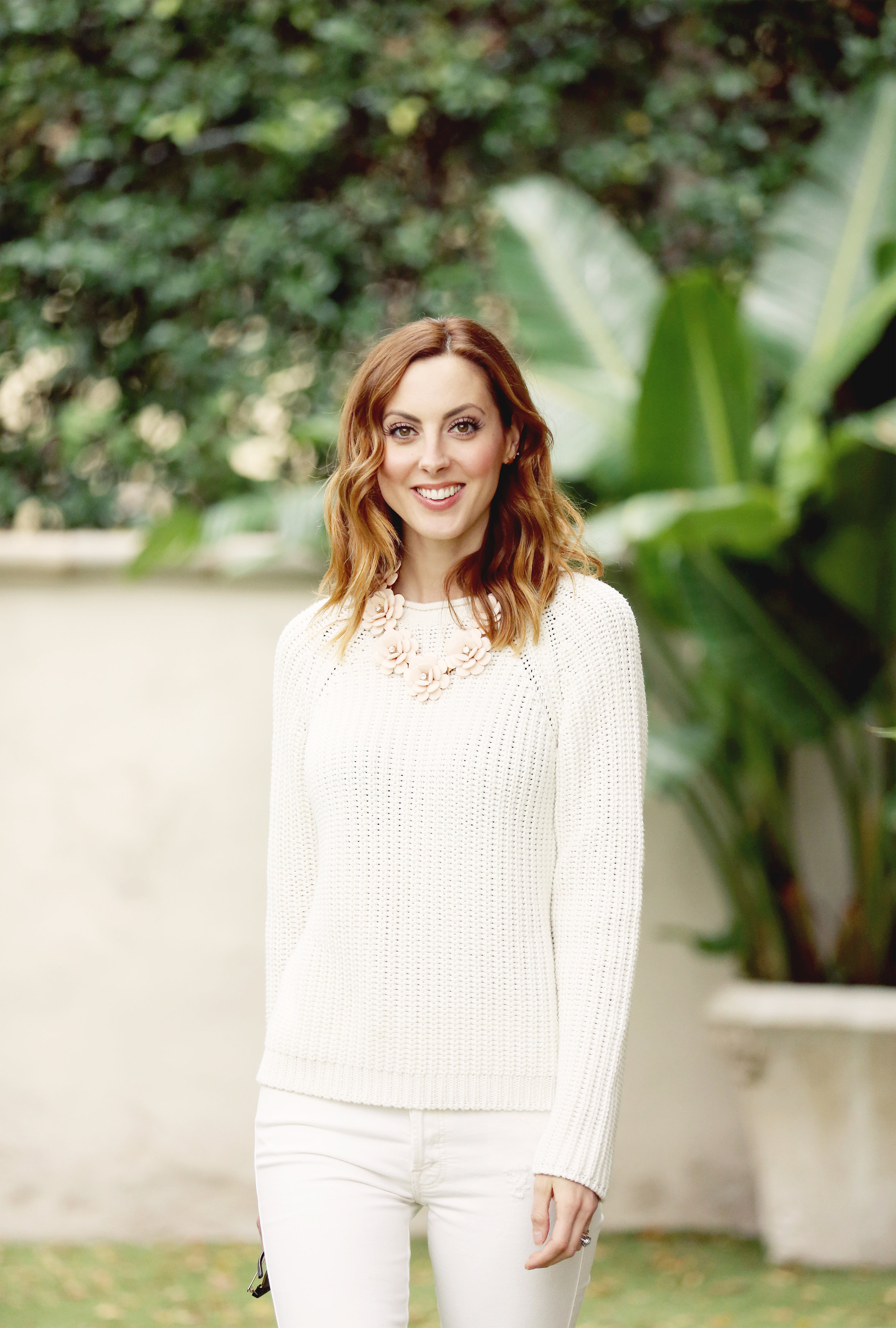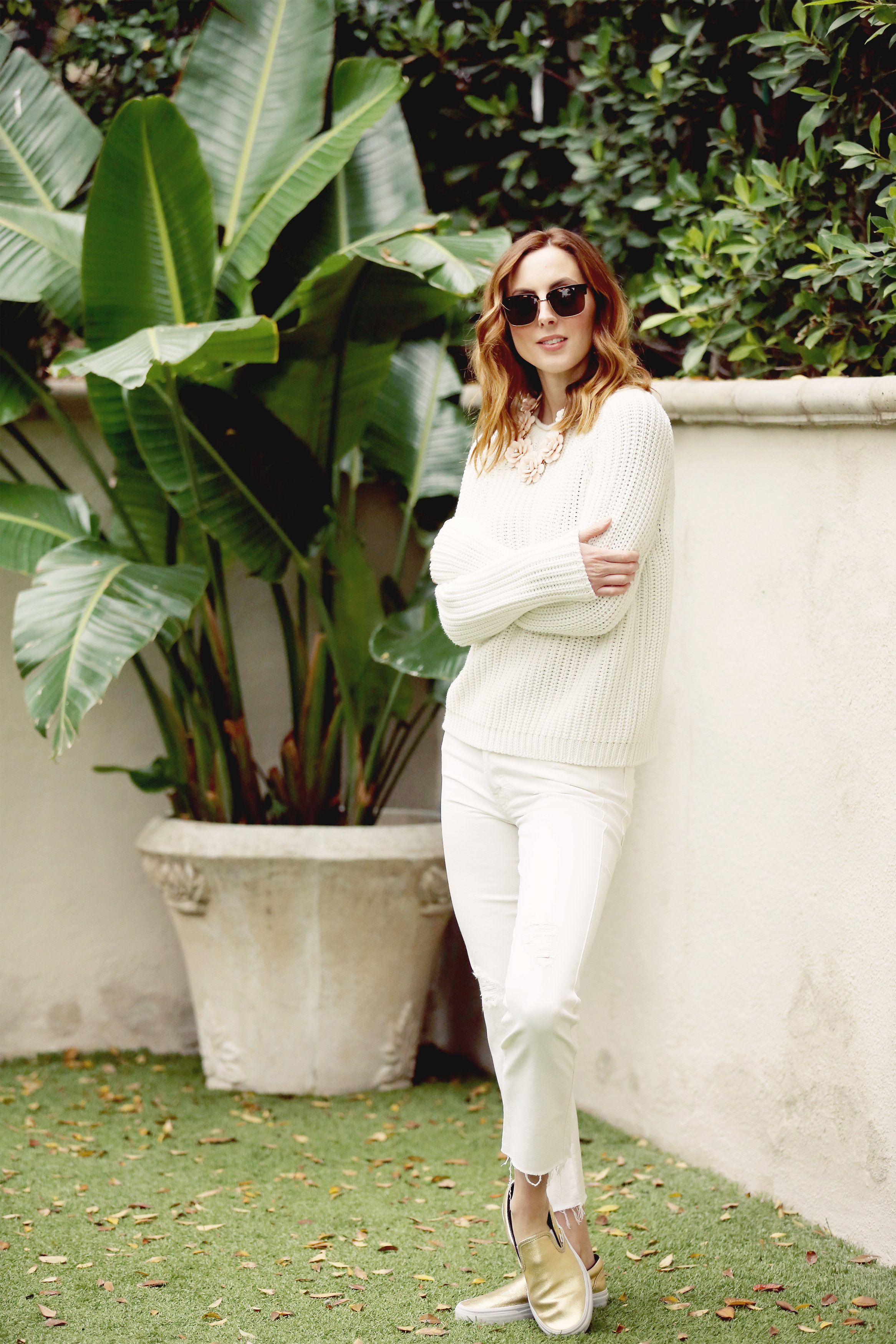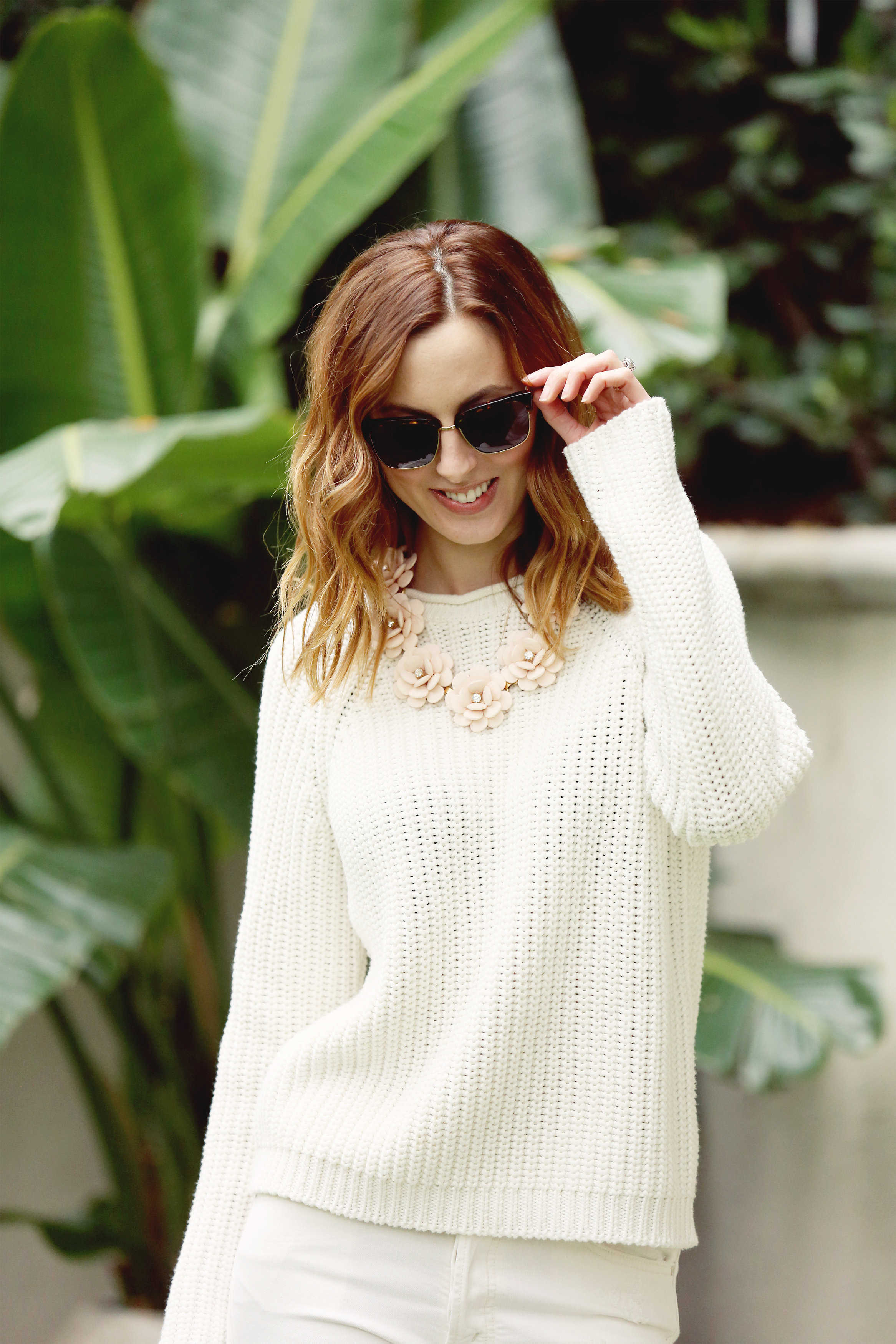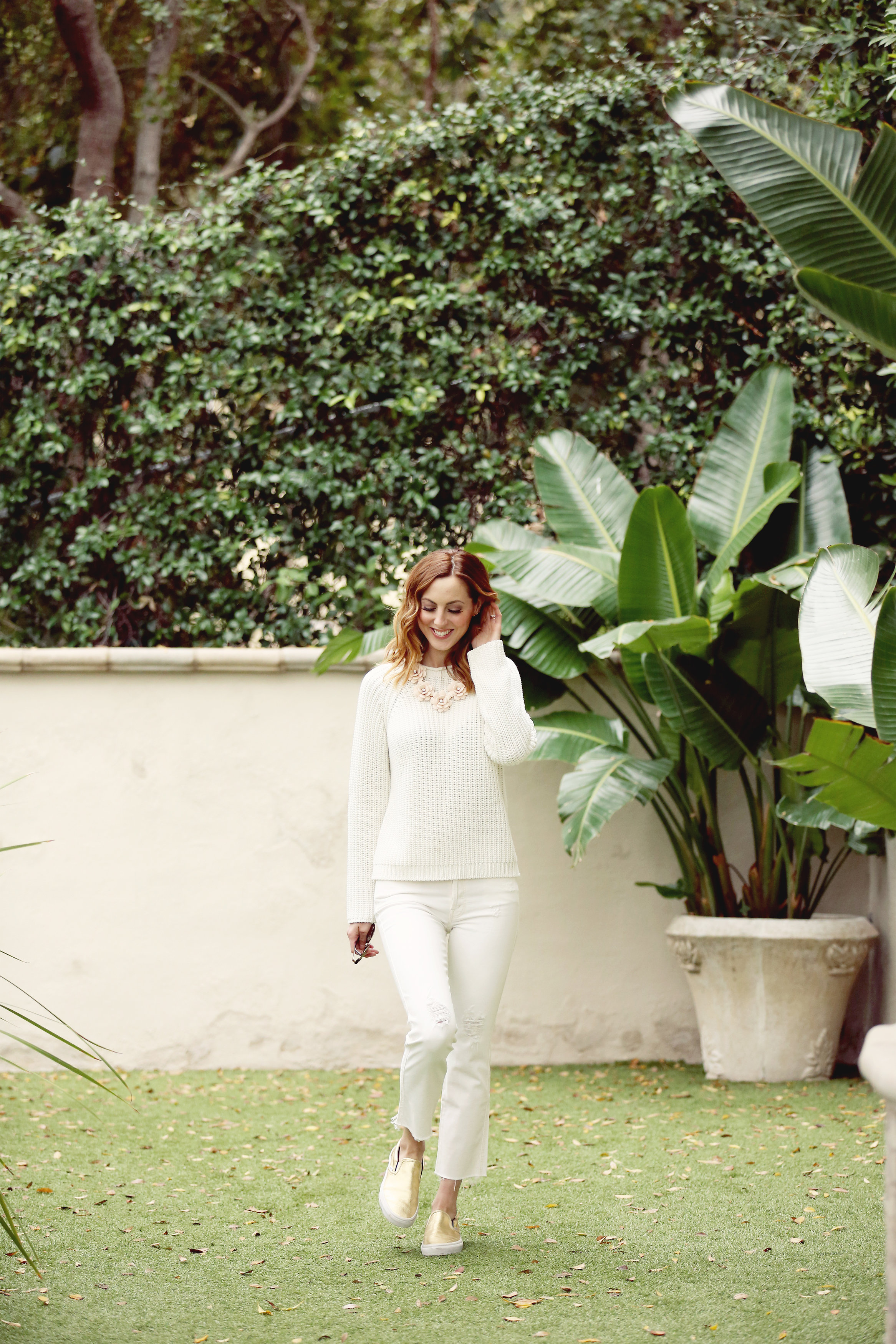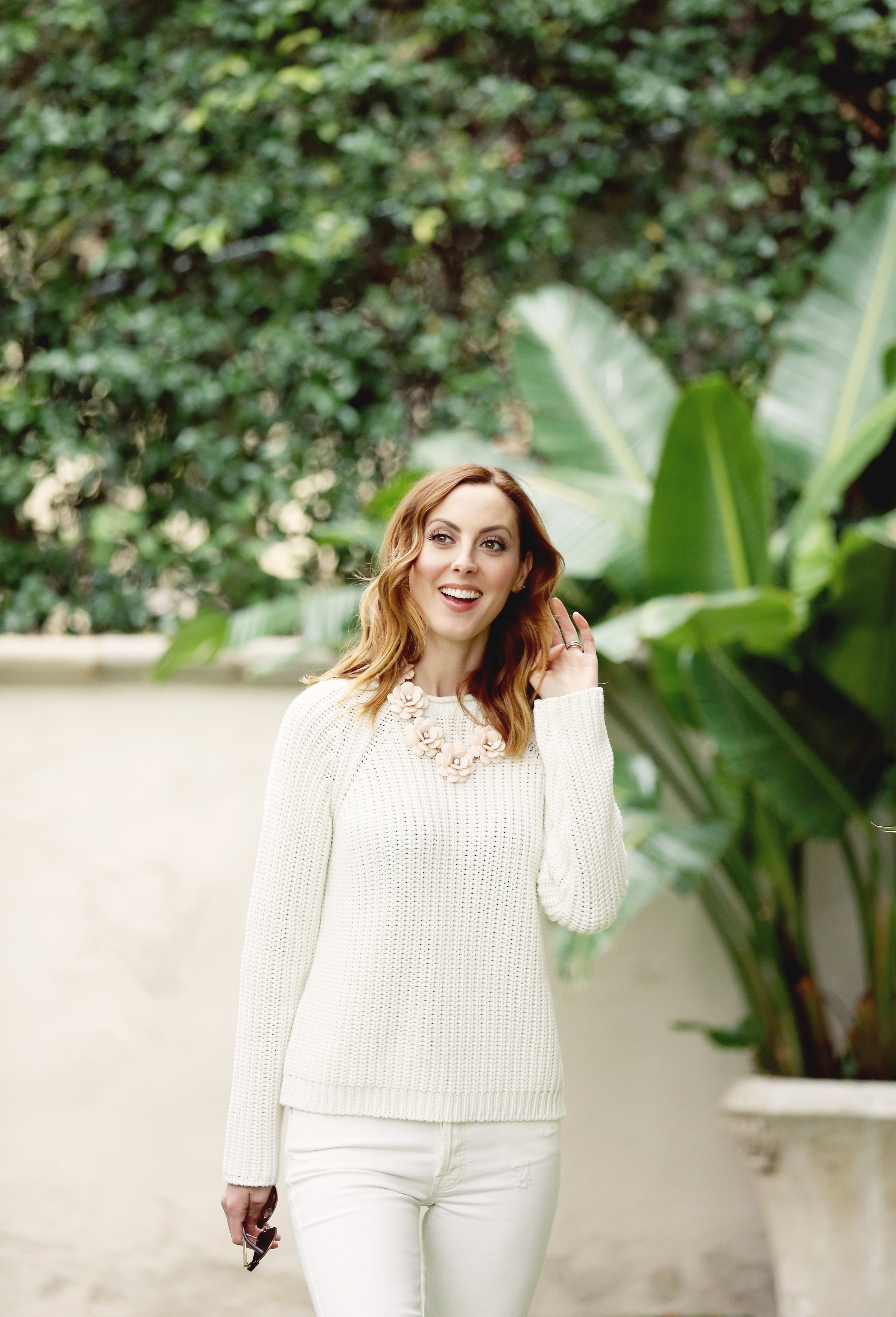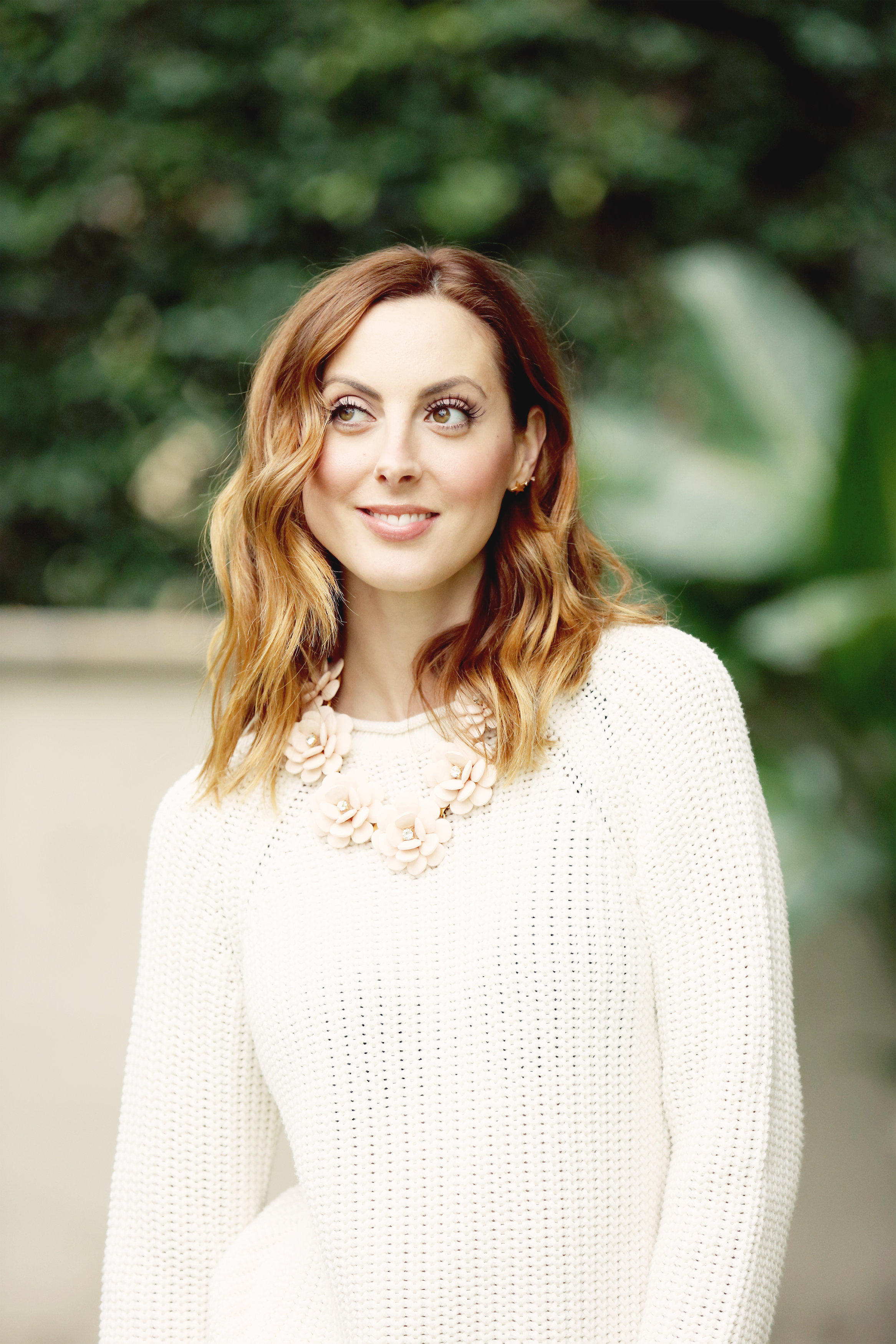 WEEKEND GETAWAY
This outfit is perfect for when you know you'll be exploring somewhere new– and taking pictures! Sporty vibes with bright and energetic pops of color! It's so comfy but also looks like you tried way harder than you did.  The macaroni and cheese on my elbow might prove otherwise…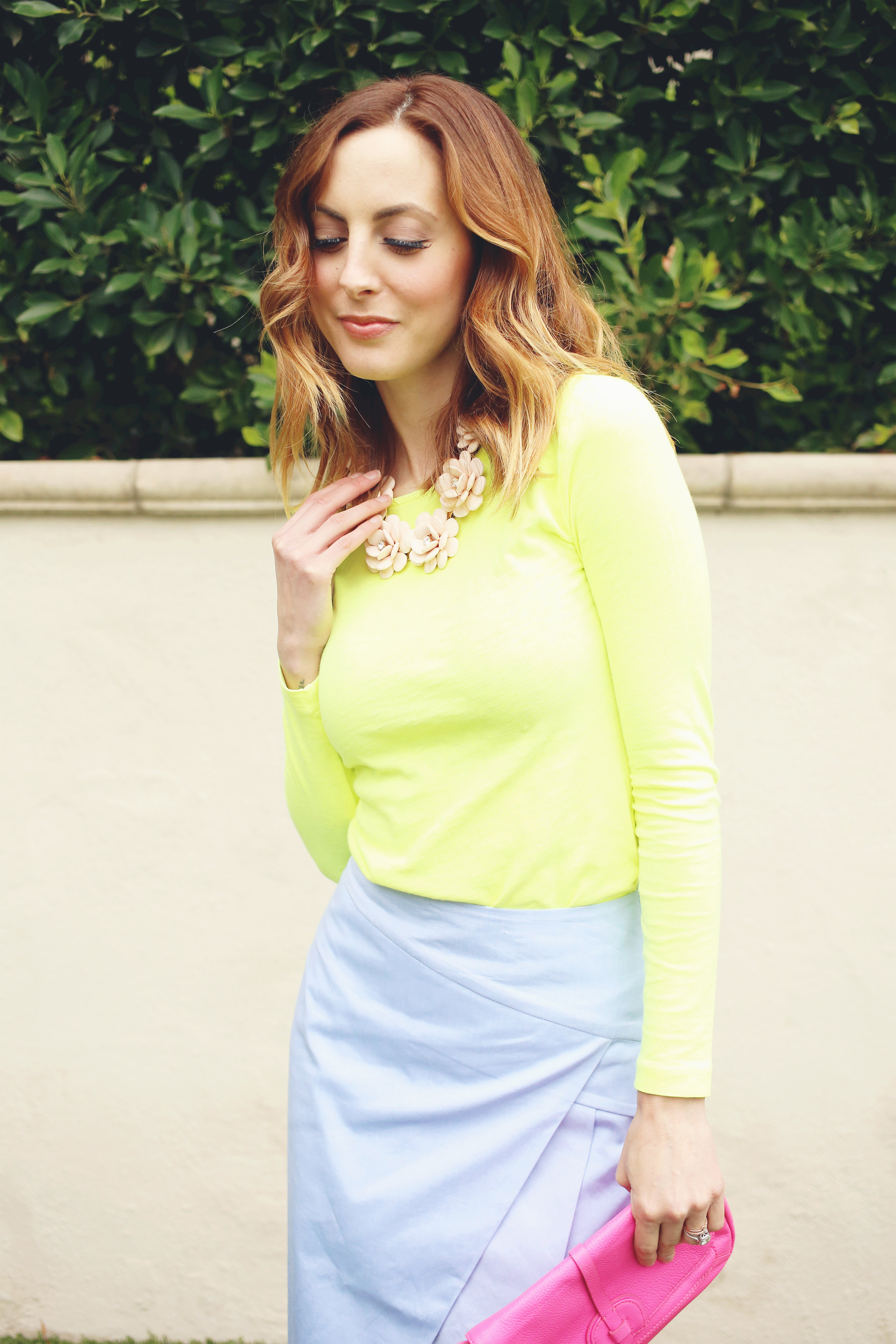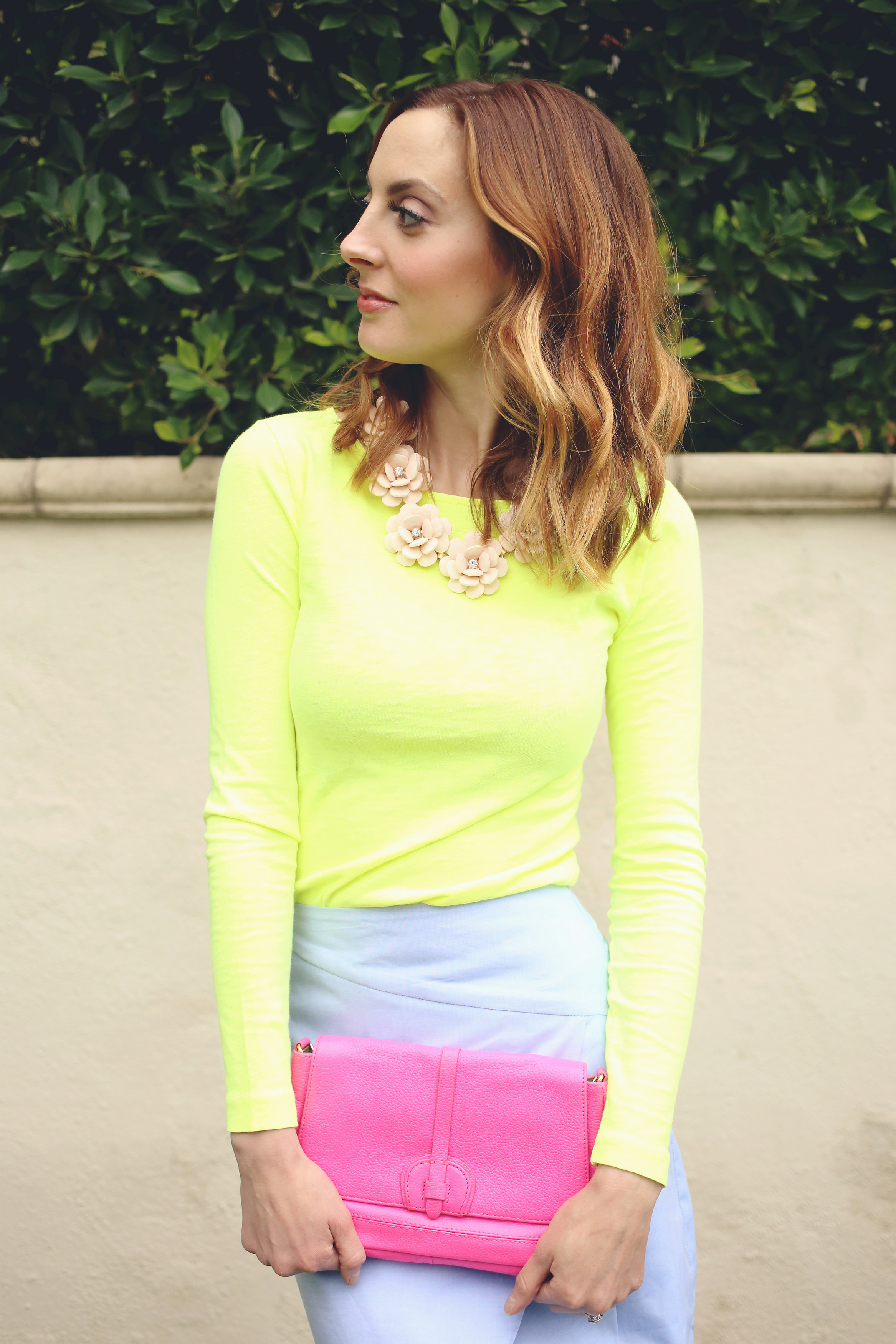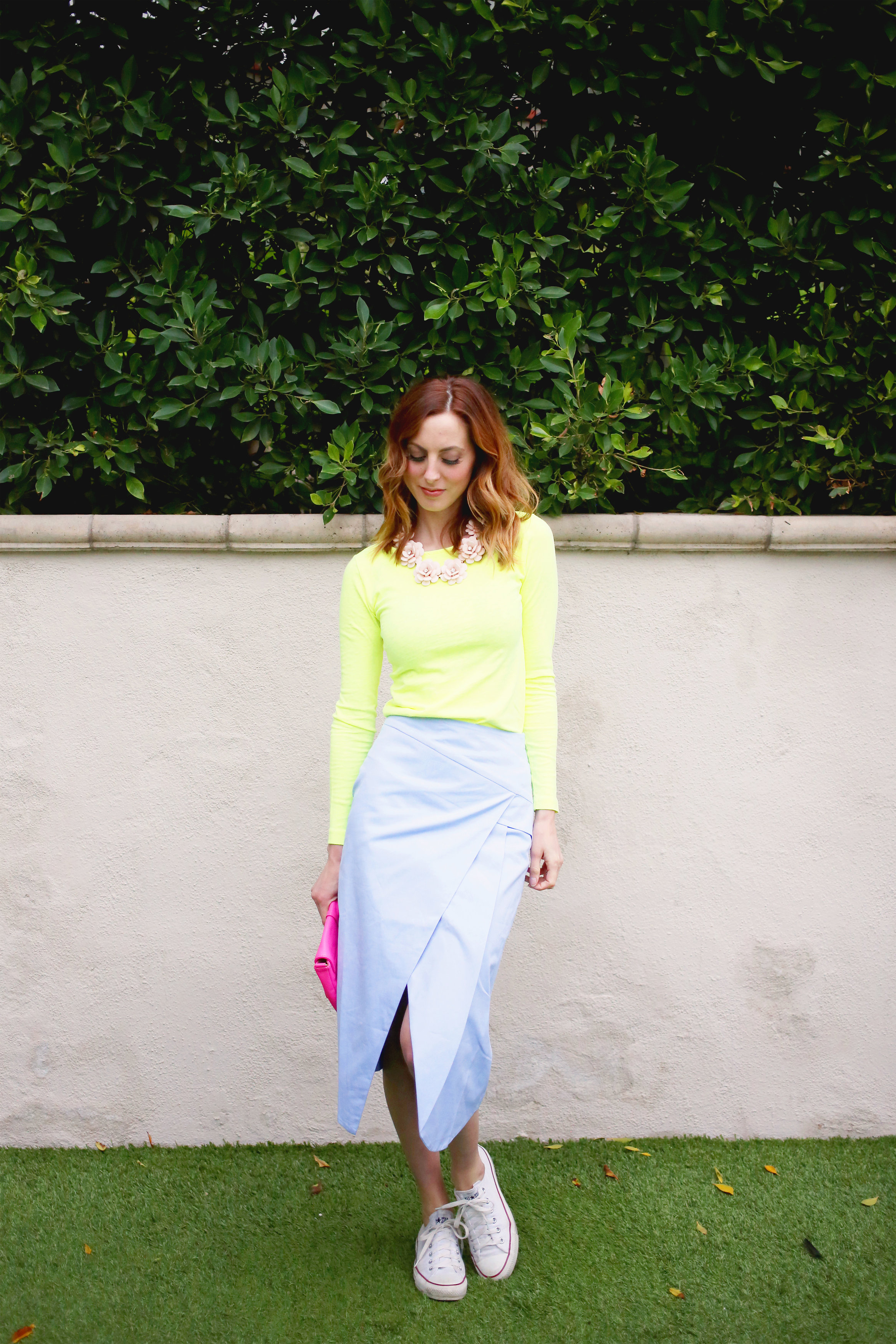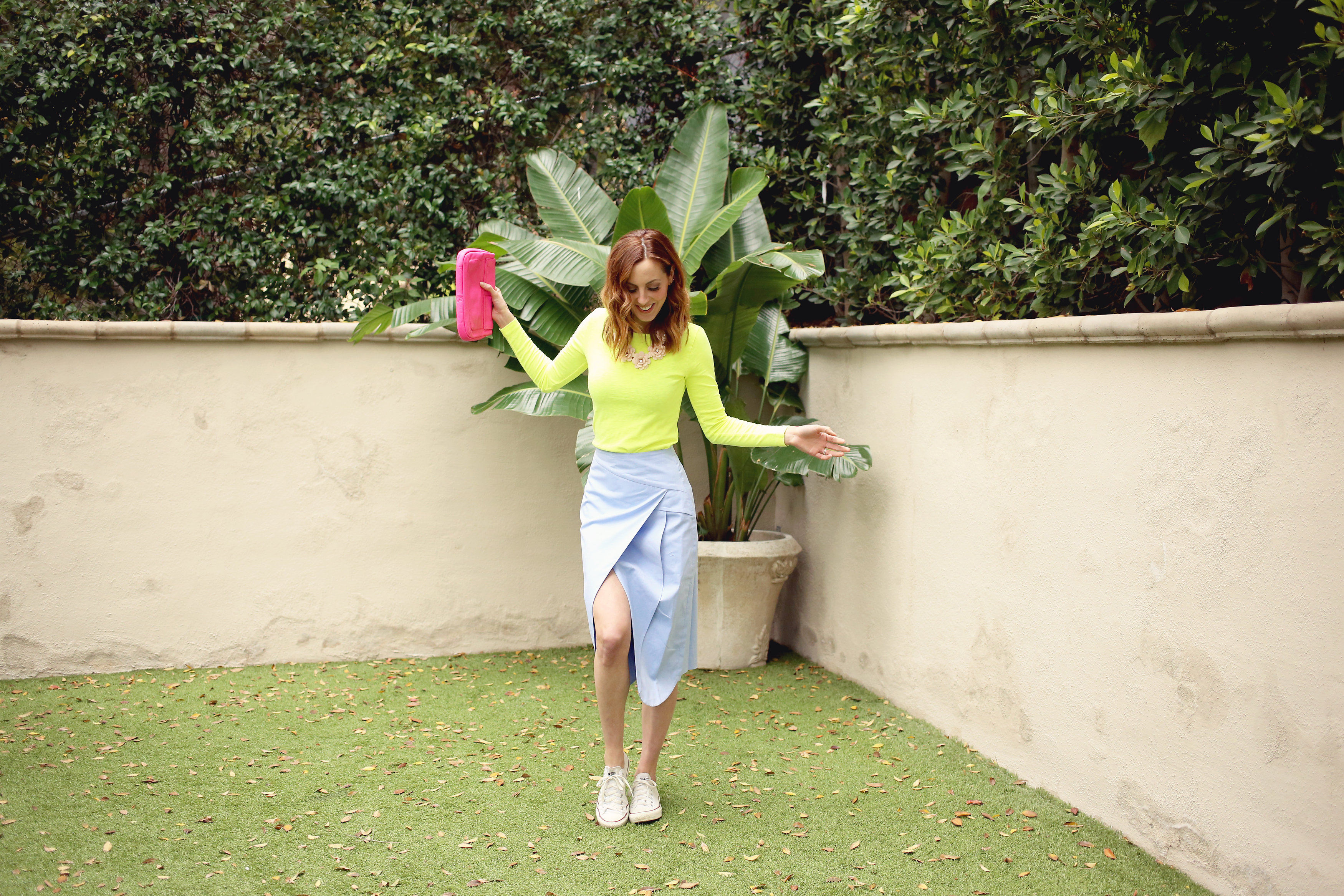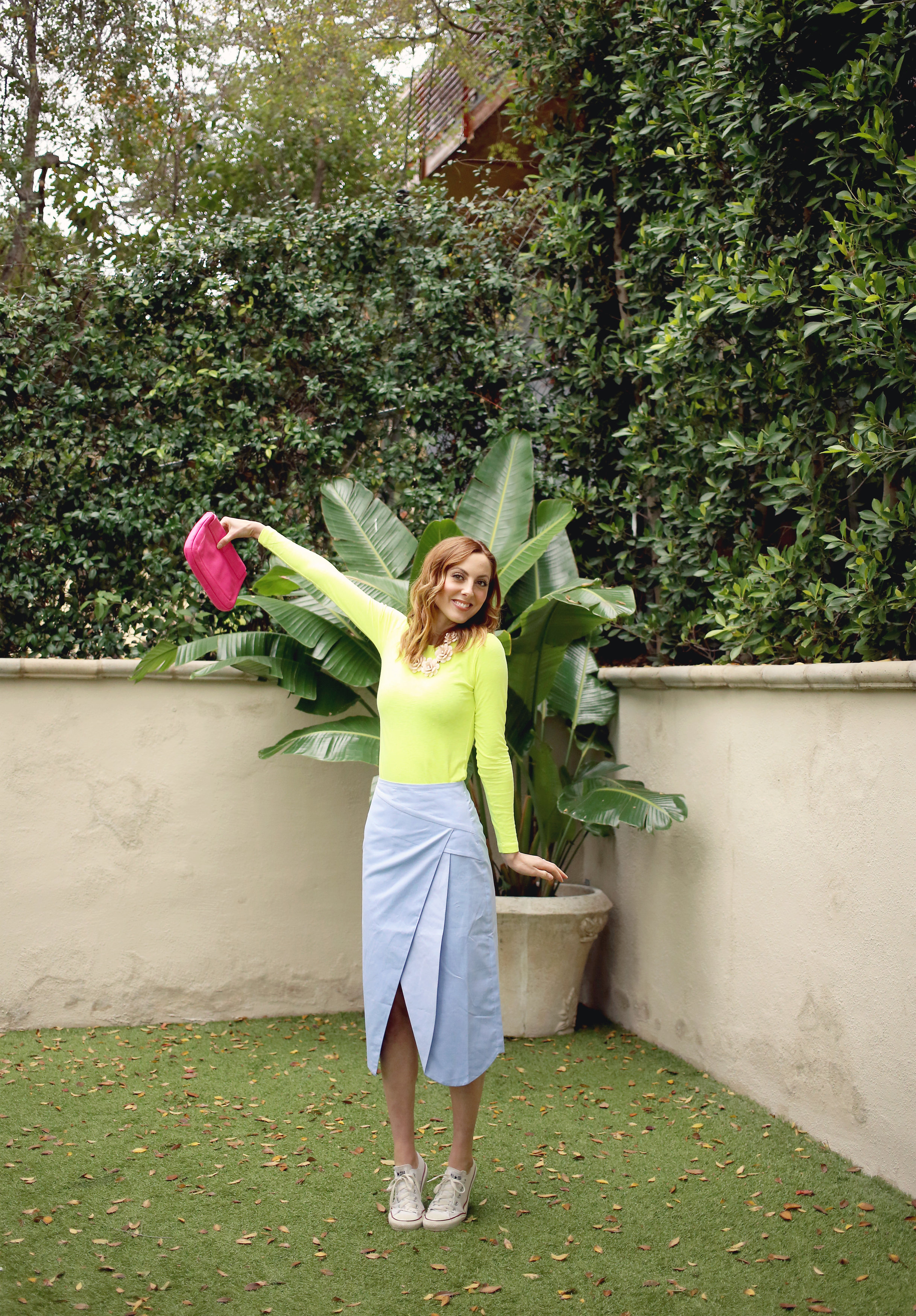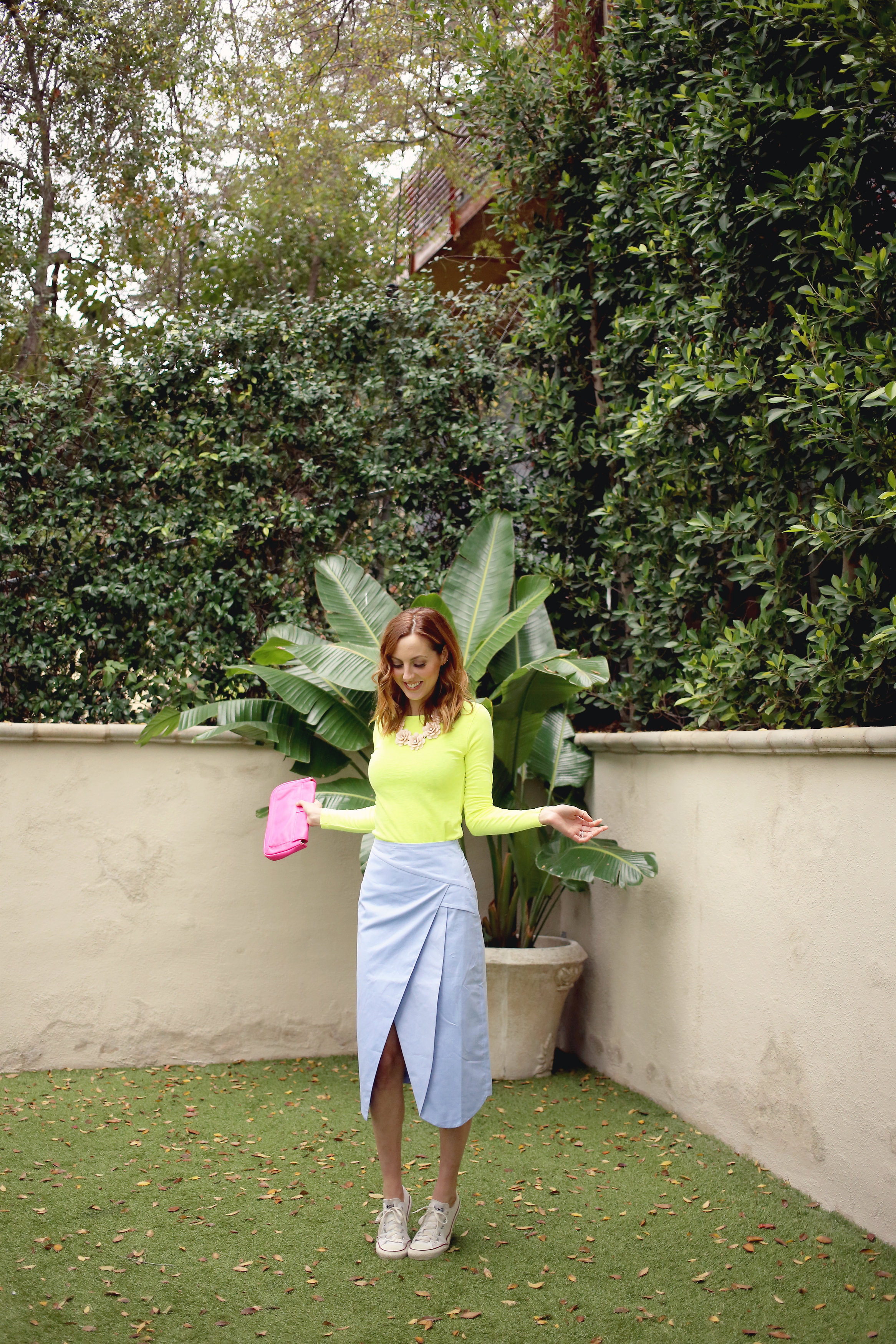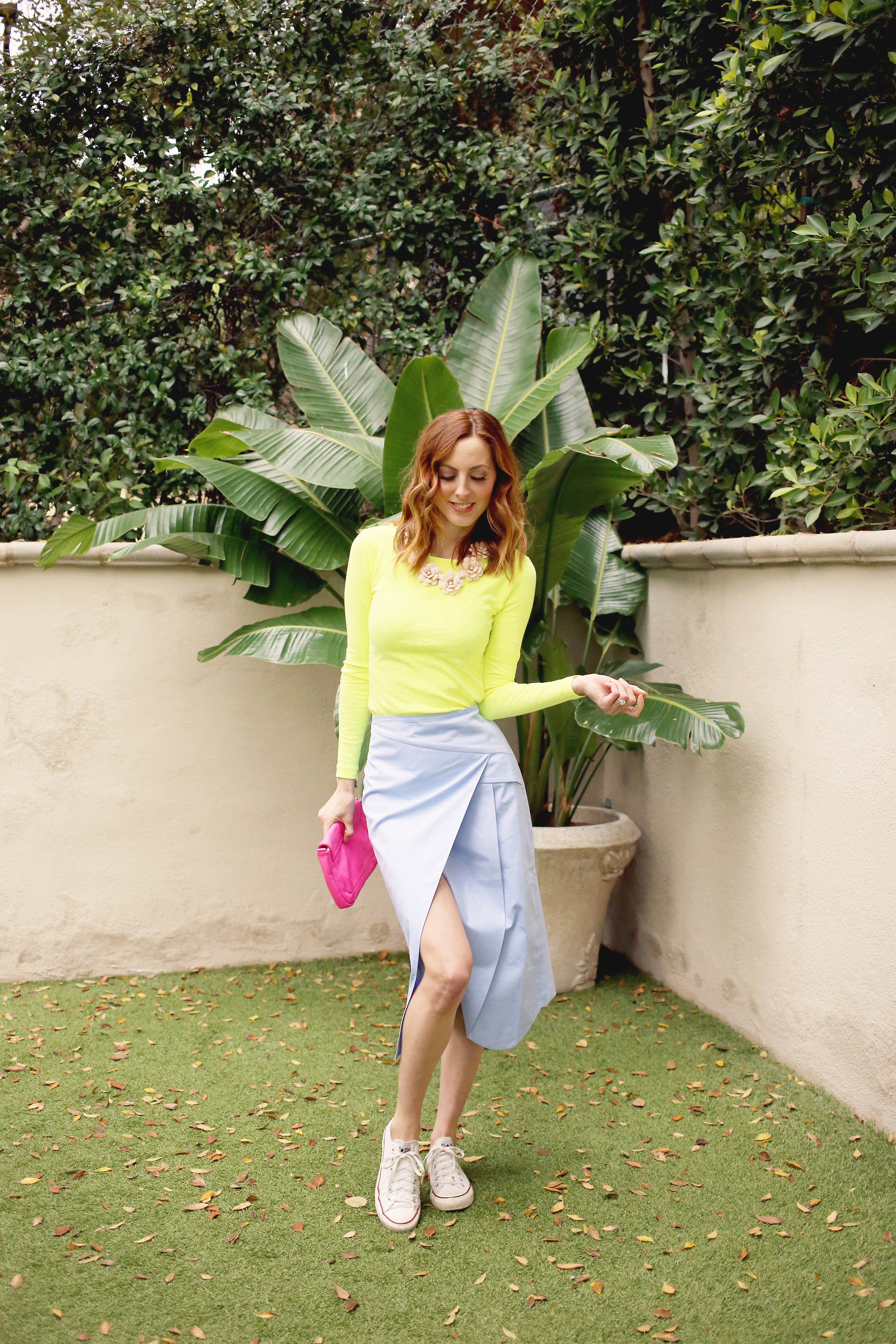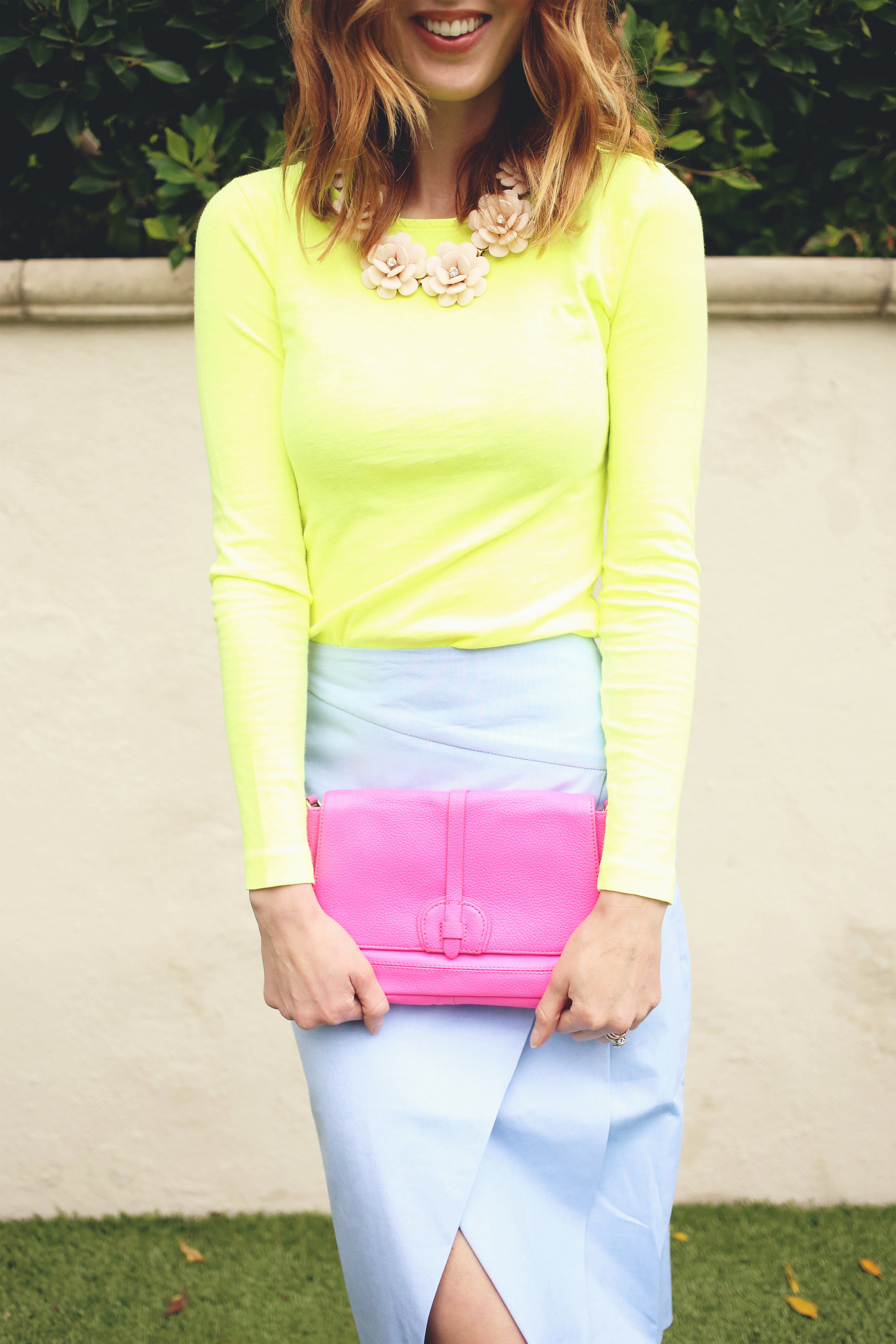 Work Cocktail Event
I love dressing up, and it's been so fun to explore the new menswear trend!  My husband's shirts have definitely been coming in handy. This look walks the line between the suited up and bold menswear trend and the femininity of floral.  There's something so unexpectedly sexy about looking like a boss...