The following content may contain affiliate links. When you click and shop the links, we receive a commission.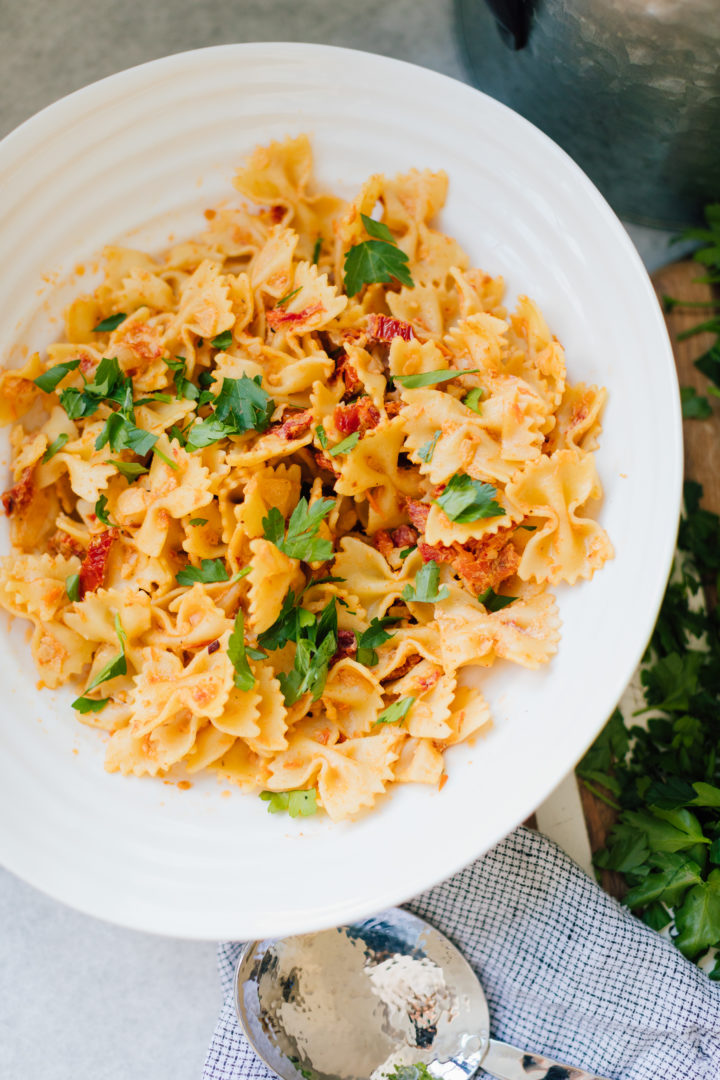 by Eden Cale
The Coronavirus pandemic is a terrifying new reality, and families around the world are being told to practice Social-Distancing, which means staying away from large crowds of people, and minimizing your contact with the public-at-large. One of the worst places to be during this time is the grocery store since the panic has left most markets with empty shelves. While some are worried about potential food shortages, rest assured that the United States has plenty of food. We just all need to give the markets the time and opportunity to restock. However, until they do, many people are trying to survive off of the items that they already have in their pantries.
In light of this, we've put together a list of 10 Pantry Recipe Ideas that include some from the HEA archives, as well as a few others from around the web.
1.
PASTA + GARLIC + ONION + JAR OF SUN-DRIED TOMATOES + GOAT CHEESE (OR CREAM CHEESE) =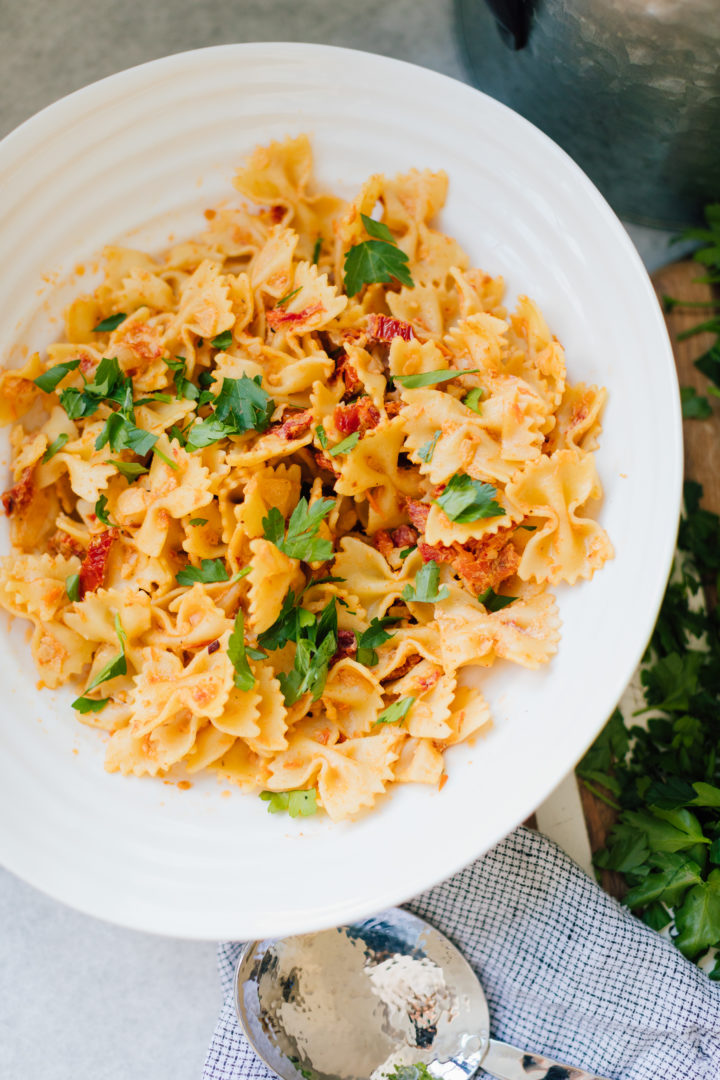 This is Eva's tried and true Pantry Sauce from all the way back in 2015. You can substitute goat cheese for cream cheese, and add-in grilled chicken for an extra boost of protein!
Get the Sun-Dried Tomatoes + Goat Cheese Pantry Sauce Recipe from Happily Eva After here.
2.
LINGUINI + SHALLOTS + LEMON + KALE (OR SPINACH) + COCONUT MILK (OR HEAVY CREAM) + BURRATA (OR GOAT CHEESE) + BASIL PESTO + JAR OF ARTICHOKES + CAN OF WHITE BEANS + ROASTED PINE NUTS =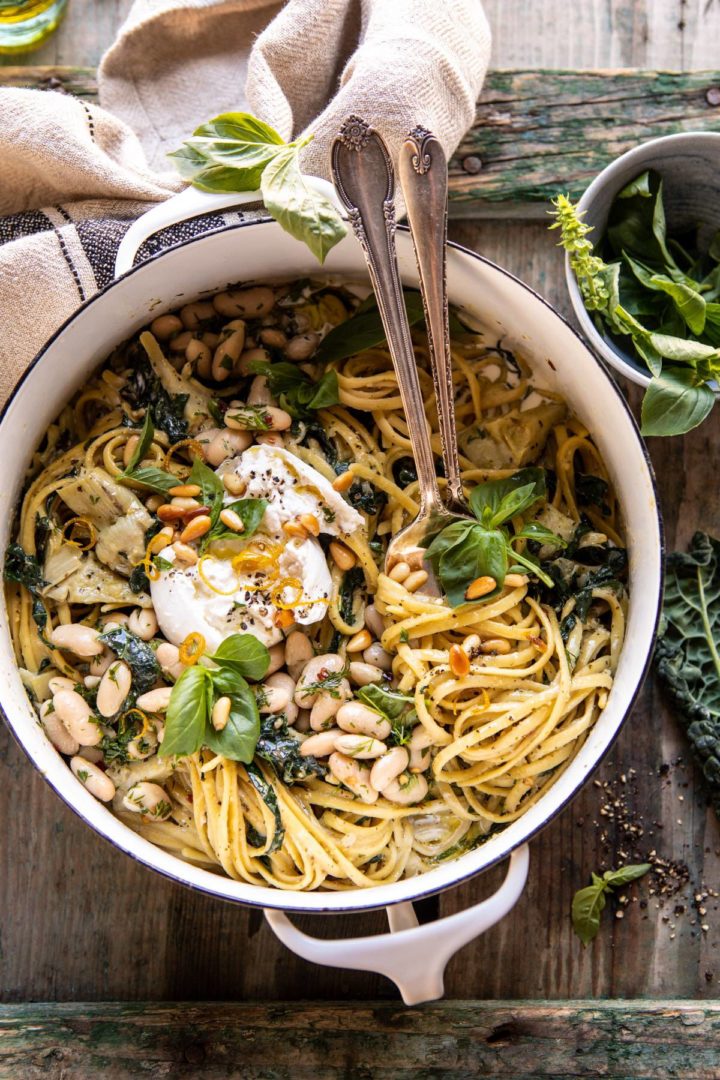 Tieghan Gerard is one of my favorite recipe creators and her blog Half Baked Harvest is one of my go-to's for pretty much any type of recipe. I tried this One Pot Creamy Tuscan Pesto and Artichoke Pasta Recipe last month and it was in-cred-i-ble. When I made it, I used Burrata and substituted the kale for baby spinach, and it turned out great. If you don't have Goat Cheese or Burrata, you could probably get away with leaving both out, but it will be less creamy and decadent.
Get the One Pot Creamy Tuscan Pesto and Artichoke Pasta Recipe from Half Baked Harvest here.
3.
ACTIVE DRY YEAST + ALL-PURPOSE FLOUR + KOSHER SALT + WATER =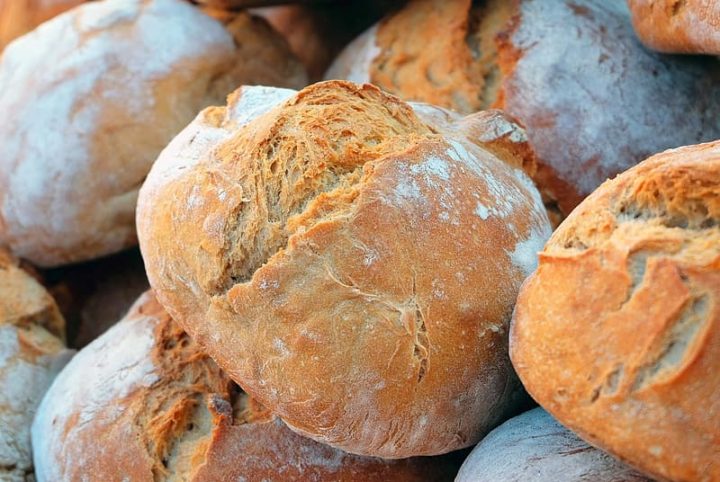 A great thing to stock up on is active dry yeast because if you run out of bread, you can use it to make some! This recipe from Tasty.co is the easiest bread recipe ever. All you need is a good 7oz ceramic dutch oven and a few hours of downtime while you wait for the dough to rise and pop into the oven. There is nothing better than freshly made bread. Nothing!
Get the Homemade Dutch Oven Bread Recipe from Tasty.co here.
4.
CARROTS + CELERY + ONION + CHICKEN BROTH + GARLIC + EGG NOODLES + CHICKEN =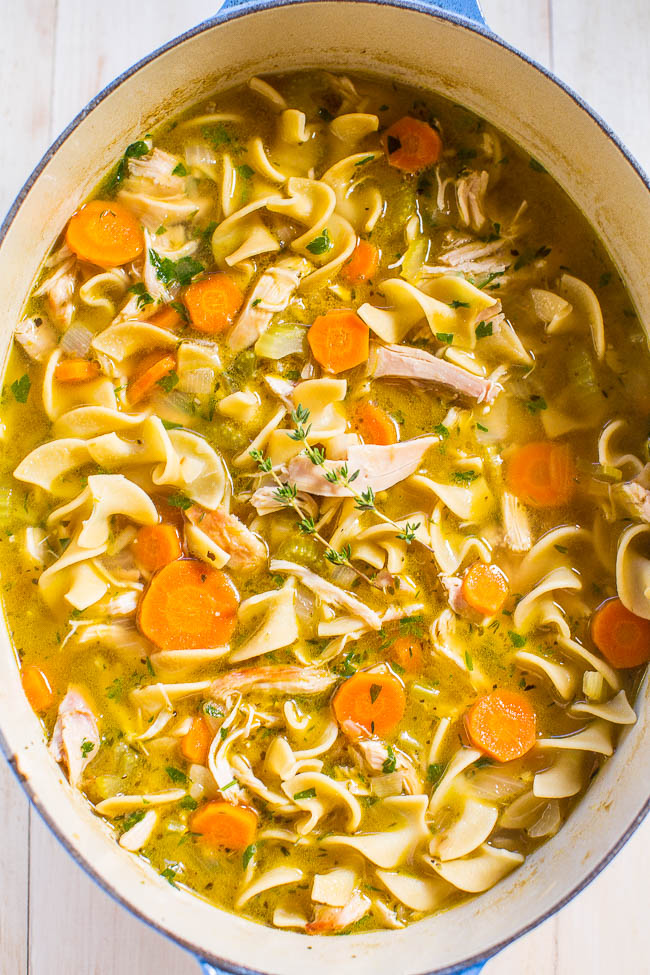 I love making chicken soup from scratch, but I don't love that most recipes take 2 days to make. Then I found this great recipe from Averie Cooks that's the best of both worlds! Instead of making the chicken stock, you use chicken broth instead…cutting 24hrs off your cooking time!
Get this Easy 30 Minute Homemade Chicken Soup Recipe from Averie Cooks here.
5.
CANNED TOMATOES + BUTTER + ONION =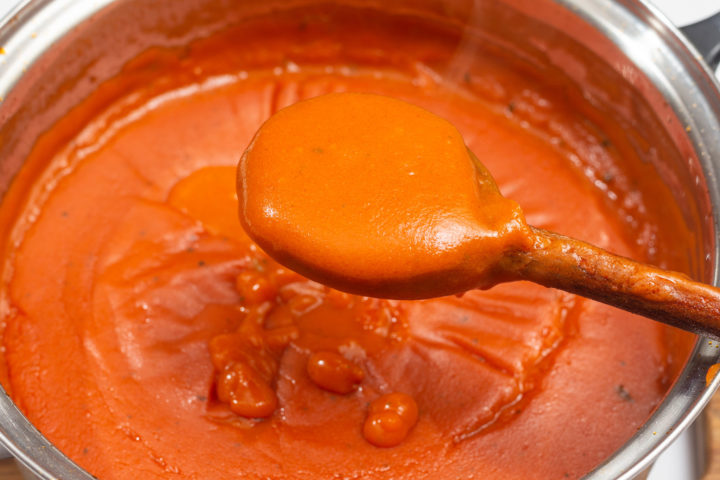 This is one of the most famous (and simple!) tomato sauce recipes in the world. It's from Marcella Hazan's Essentials of Classic Italian Cooking, and it utilizes only three ingredients. I like to take the finished sauce (onion included) and run it through my blender so that the onion really gets blended into the sauce.
Get Marcella Hazan's Tomato Sauce Recipe from Food52 here.
6.
BUTTER + ONIONS + GARLIC + ASPARAGUS + ZUCCHINI + FARRO + VEGETABLE BOUILLION (OR BROTH) + PARMESAN =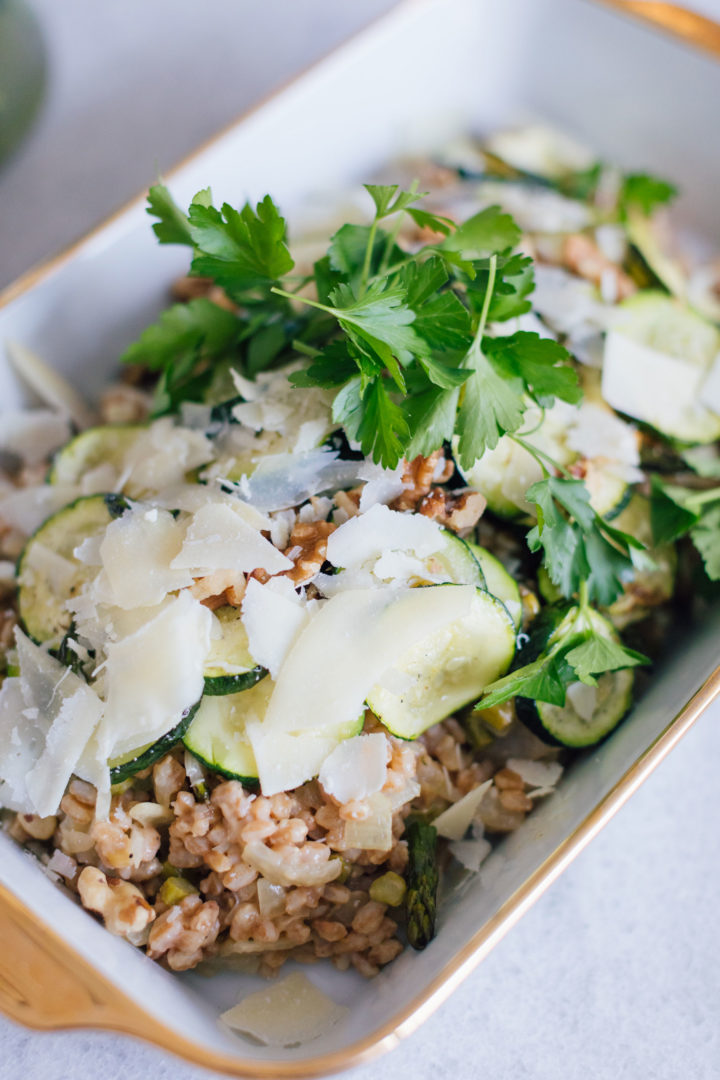 This is a staple in my household. It's delicious and healthy and can be made with pretty much any type of vegetable on top — not just zucchini and asparagus. If you've stocked up on frozen vegetables, you can swap them out for frozen peas.
Get this Healthy Veggie Risotto from Happily Eva After here.
7.
PASTA + CAN OF DICED TOMATOES + CHICKEN BROTH + ONION + GARLIC + FRESH BASIL + BABY SPINACH + PARMESAN =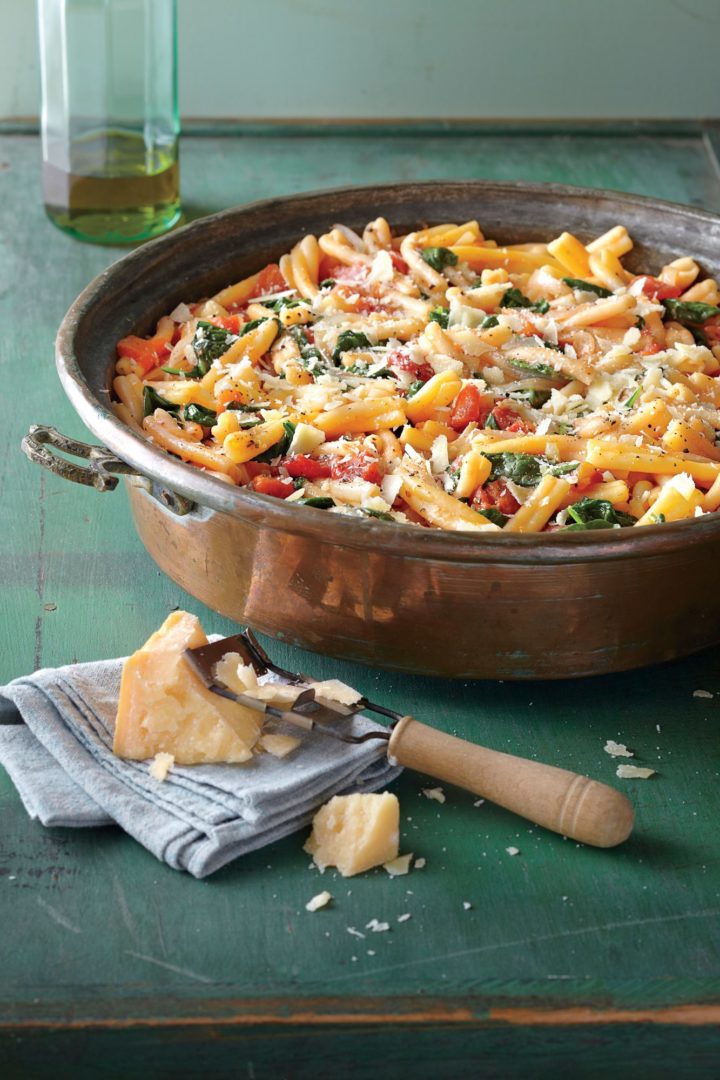 This was the first one-pot pasta recipe that made me a believer. It's so easy to make and there's only one pot to clean up afterward, which is probably my favorite part.
Get this One-Pot Pasta with Tomato Basil Sauce Recipe from Southern Living here.
8.
GROUND BEEF + CANNED TOMATOES + TOMATO SAUCE + ONION + GARLIC + CUMIN + CHILI POWDER + JALAPENOS =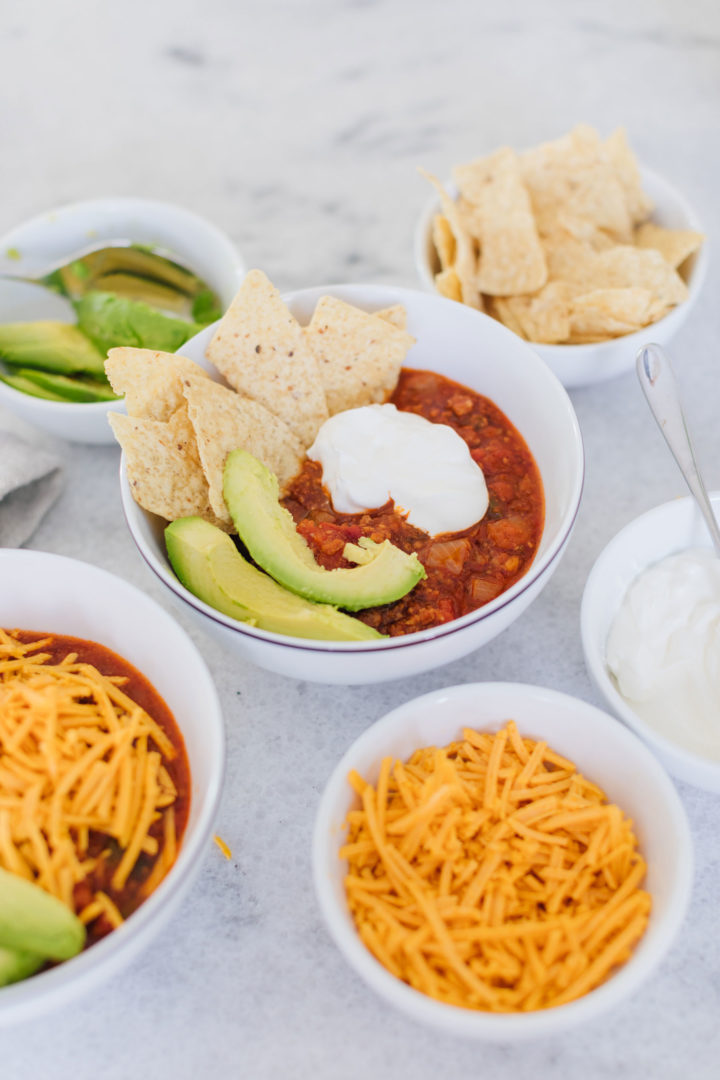 This is the yummiest bean-free chili recipe! It's also pretty much a 'dump-meal' since once you chop up all the veggies, you basically just dump all of the ingredients into the pot and let it simmer for an hour and a half.
Get My Go-To Chili Recipe from Happily Eva After here.
9.
SALMON FILET (OR CHICKEN BREAST) + RICE + BLACK BEANS + CHERRY TOMATOES + AVOCADO + CABBAGE + LIME + RICE VINEGAR + SEASONING =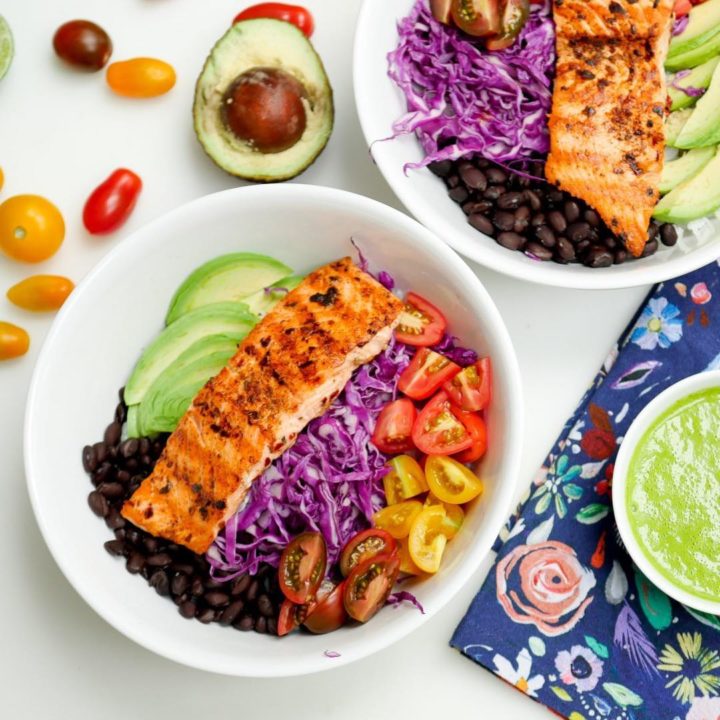 Here's another one from the HEA archives: A Spice-Rubbed Salmon Bowl! If you've got some salmon (or chicken breast) in the freezer, you can mix this recipe up with your choice of protein.
Get the Spice-Rubbed Salmon Bowl Recipe from Happily Eva After here.
10.
PASTA (OR RAVIOLI) + BUTTER + COCONUT CREAM (OR HEAVY CREAM) + PARMESAN + FROZEN PEAS =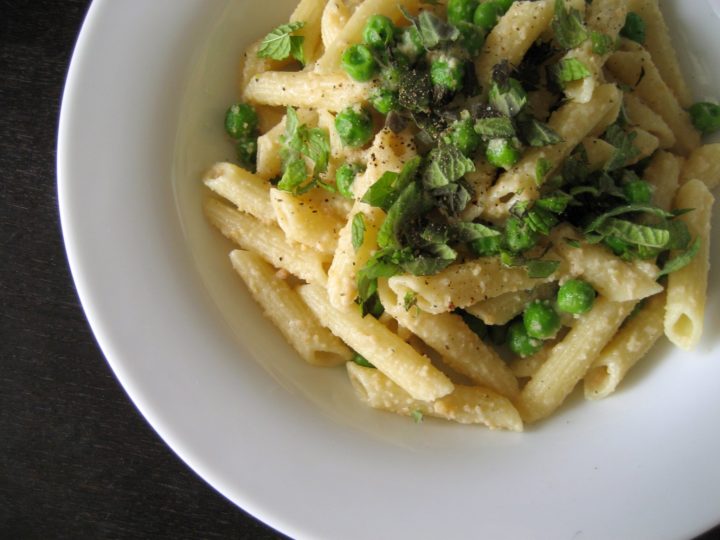 Speaking of frozen peas…if you have some, this is a great recipe to use them in! You can use either ravioli or pasta, and don't forget some extra parmesan on top!
Get the Ravioli Alfredo with Peas Recipe from Food Network here.