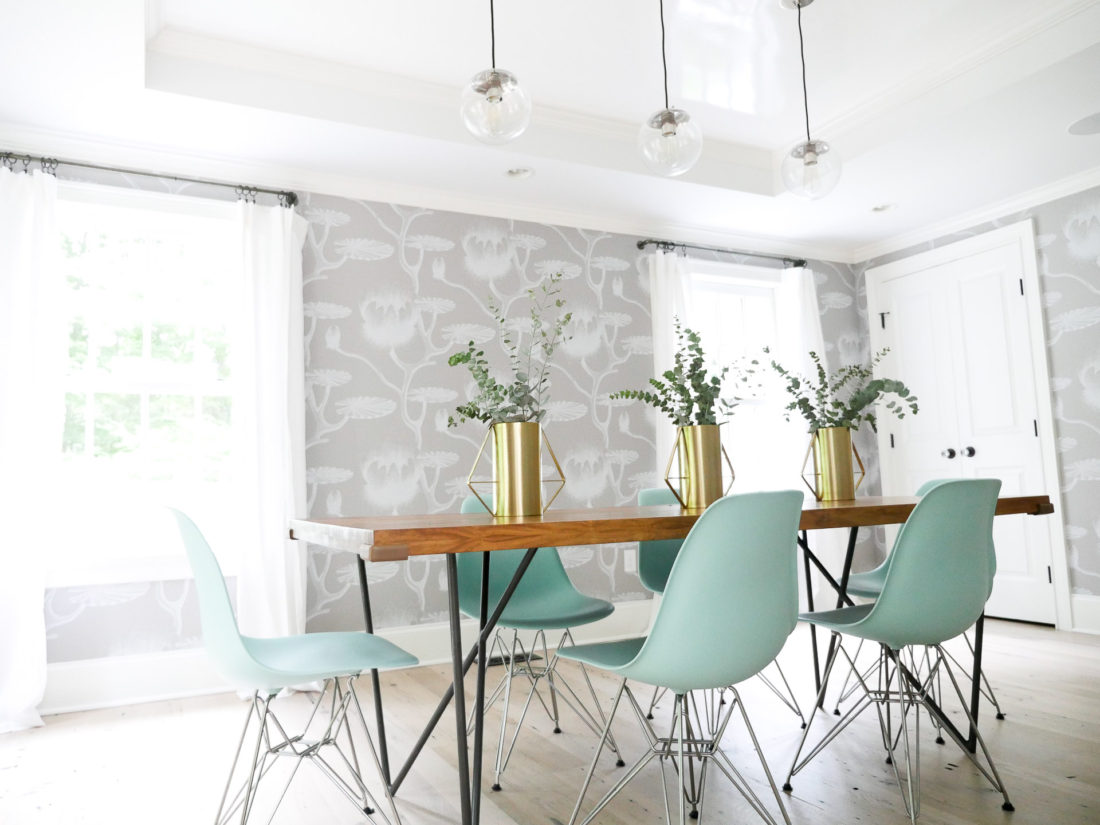 Pull up a seat at my dining room table, friends! I'm so happy to share our California-inspired Dining Room with you today!  I call it California-inspired because not only was I going for that light and airy vibe that we enjoyed in our last home together, but I actually installed the exact same wallpaper from our last house!! Sometimes you can take the gal outta California….
These midcentury modern molded Eames chairs were Kyle and my first major furniture purchase as a couple, believe it or not.  There are tons of knockoffs available online, but I recommend saving up for the real deal since they are perfectly crafted and come with certificates in case you ever want to sell them! I've always been an Eames girl myself, and the light minty, Robin's Egg color of these chairs mixed with the design had me swooning.  They've always been paired with this fabulous industrial table that has been so sturdy and dependable over the years.  For authenticity's sake, I've left our little baby-proofed corner protectors on the table for the pictures since that is definitely the "phase" we are in right now.  Honeymoon's over, people! Ha!
When we moved in to our new home, I struggled with what to do with the dining room that would excite me as much as our Los Angeles one did.  After a lot of contemplation, I decided that old habits die hard and that I wanted our dining room to be my little LA transplant! I re-ordered the same wallpaper from our old home, and stuck with the furniture as well.  Little industrial updates, like the globe pendant lighting and curtain rods added a breath of fresh air.  I'm looking forward to selecting the perfect piece of art for between the windows as well! Stay tuned…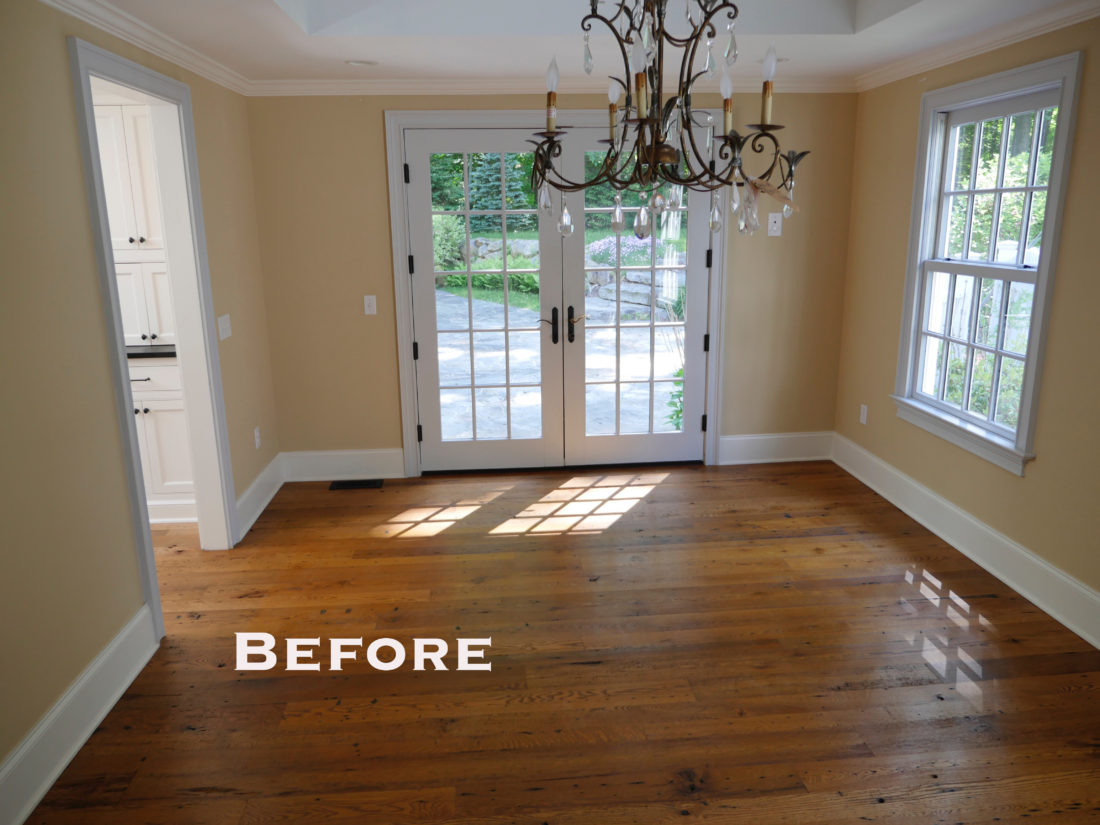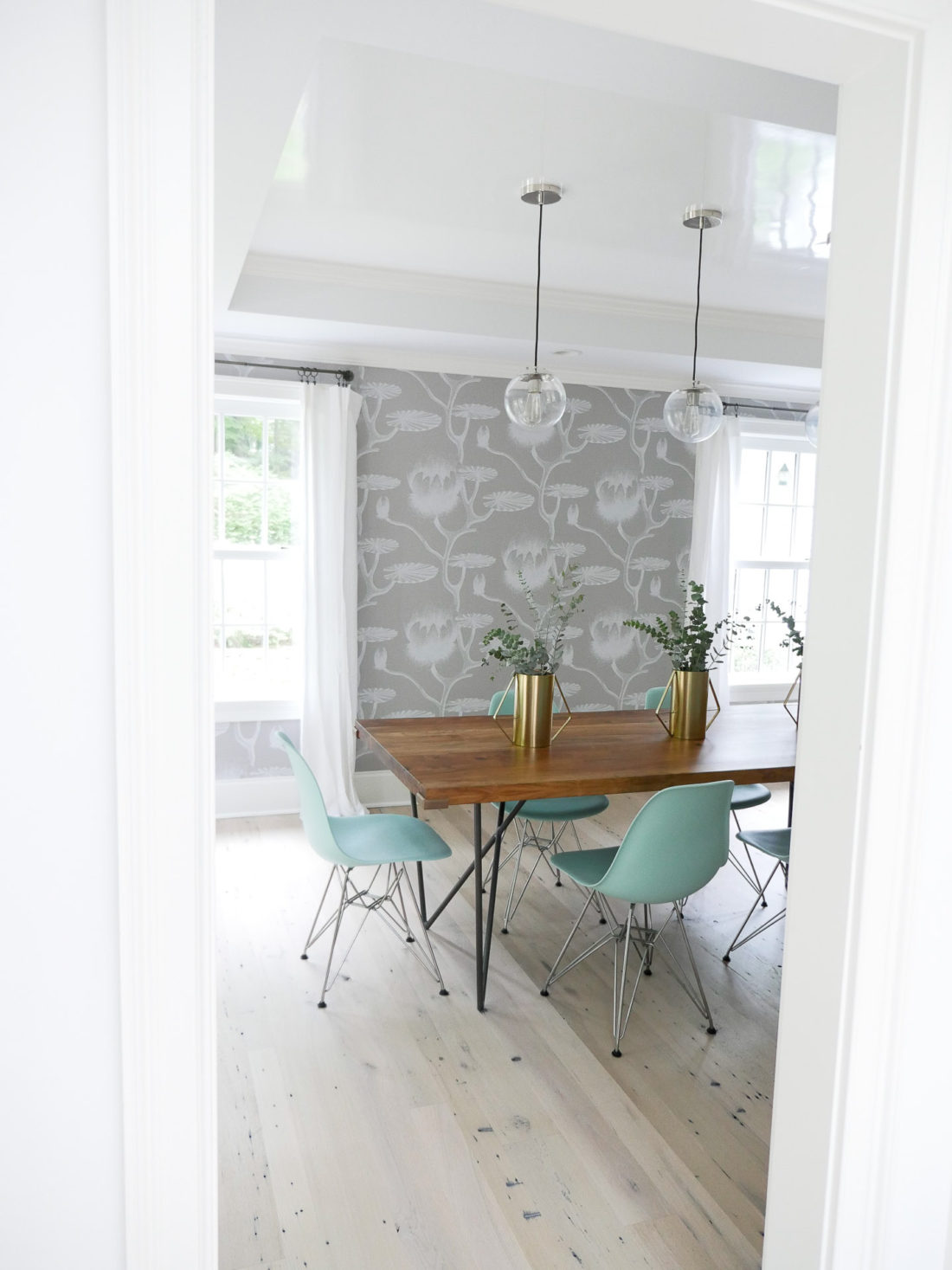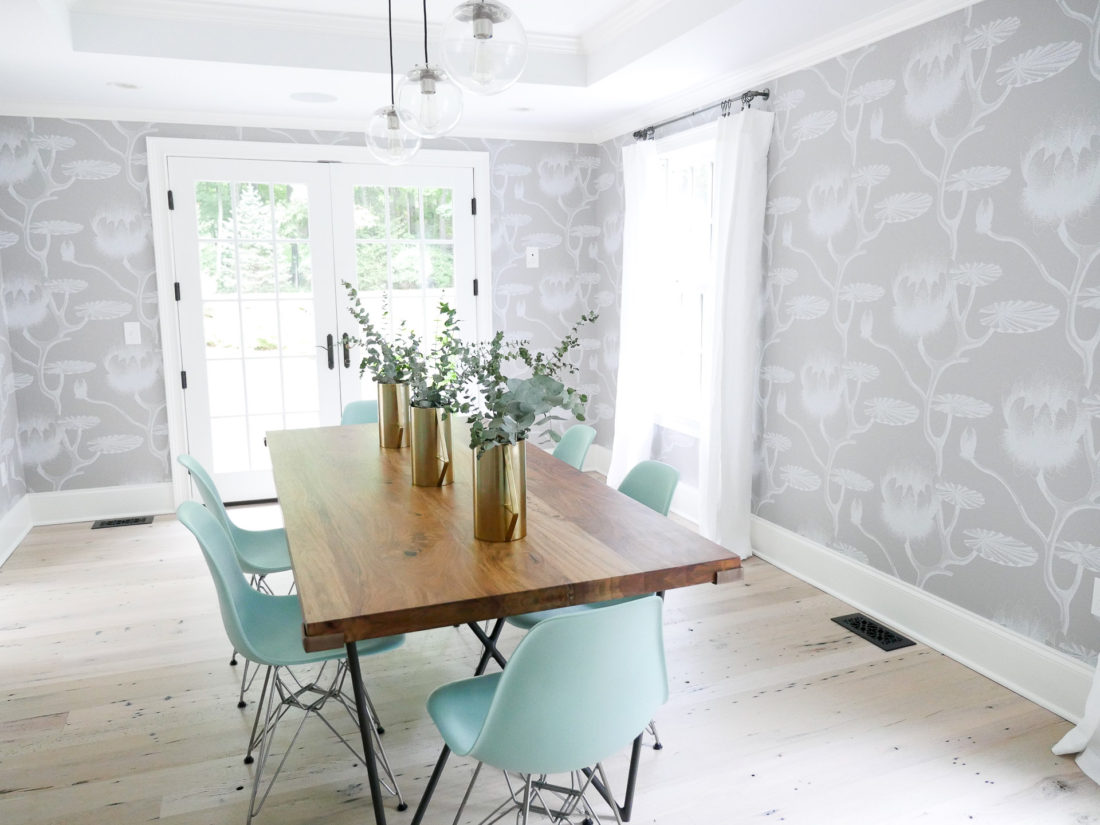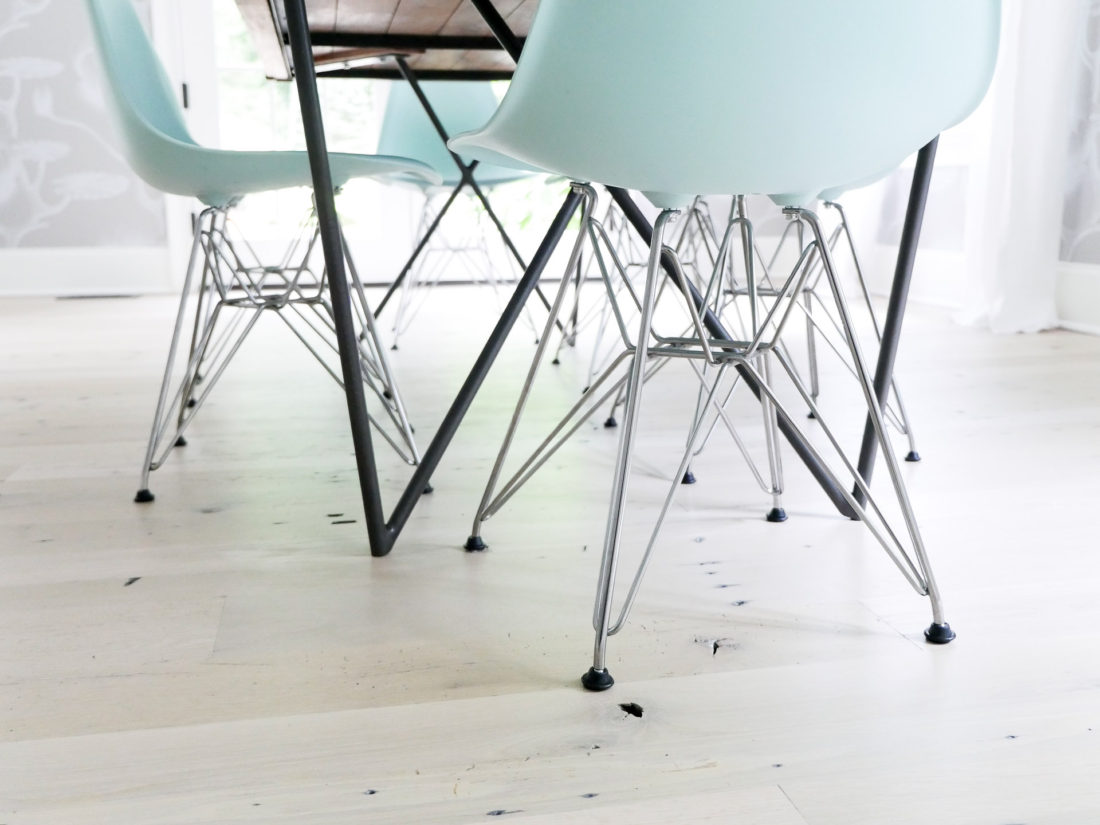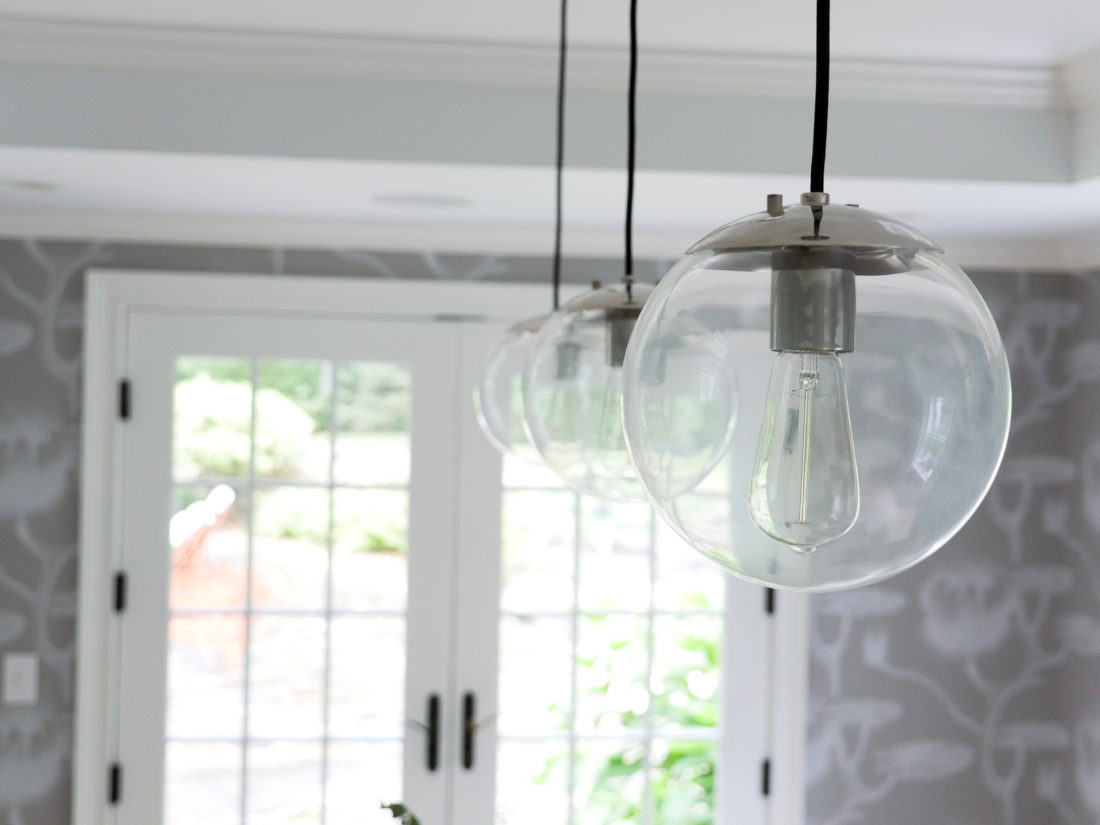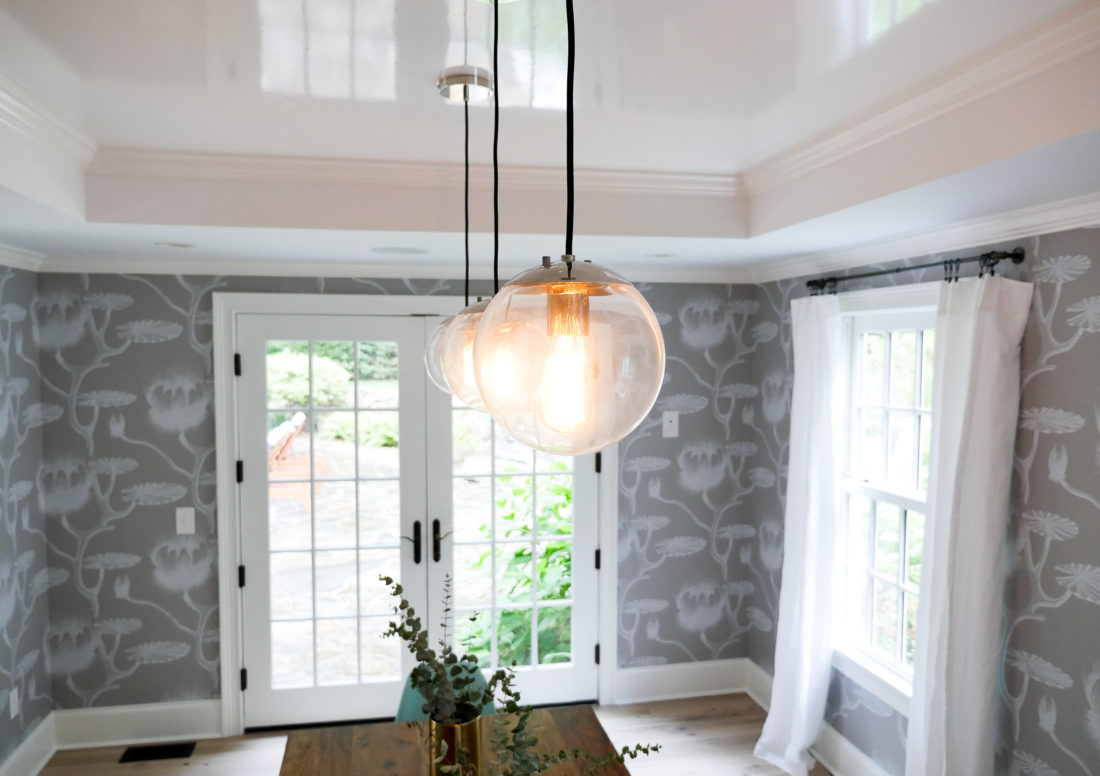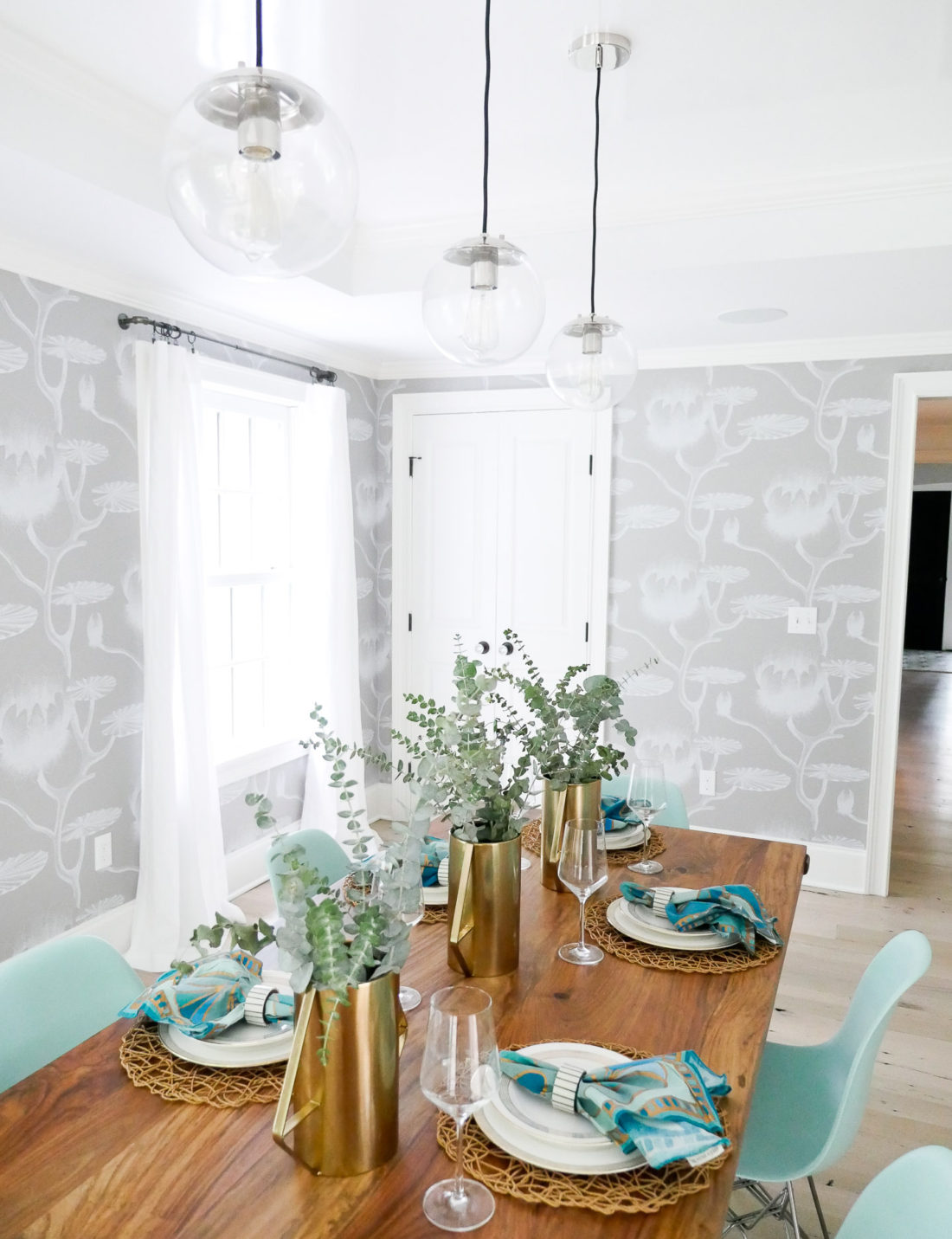 I also thought this was a great opportunity to show how I like to set my table!  I get a lot of questions about what kind of pieces I like to use when we entertain for dinner, and whether I registered for China when we got married.  The answer is yes! I think having some beautiful china pieces is so wonderful for a young couple– and there are lots of more affordable china options that make this a much more realistic process for your wedding guests.  I find in particular that older couples love gifting China to newlyweds!  For our wedding, I selected pieces from the Vera Wang Wedgewood Collection, and I'm still obsessed with them to this day! In fact, we eat on them a lot, especially when we have company.  I think it's nice to be able to actually pull out your wedding china and use it instead of it collecting dust in a cabinet! Because of that, I made sure to register for something that was really versatile– and as cool as it was pretty.  For an average night, I "casz" it up with these earthy placemats, and some fun & bold Serena & Lily linens.  Super Californian, and not at all fussy!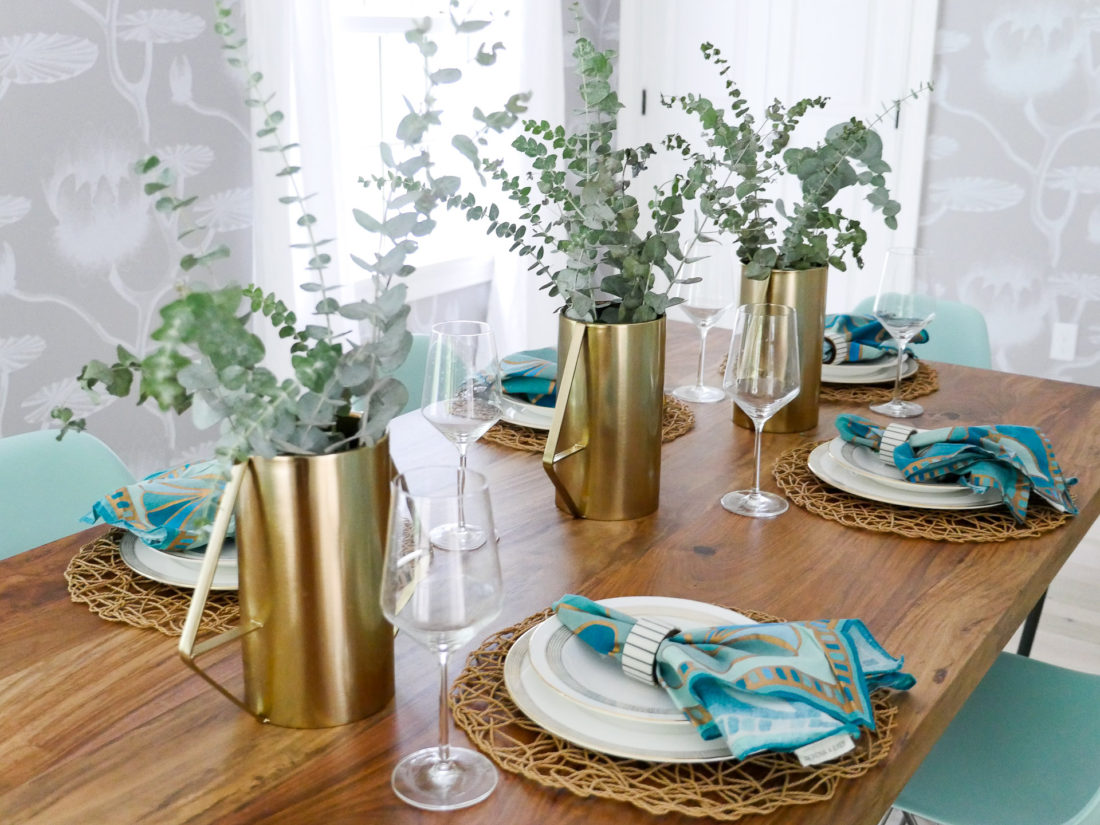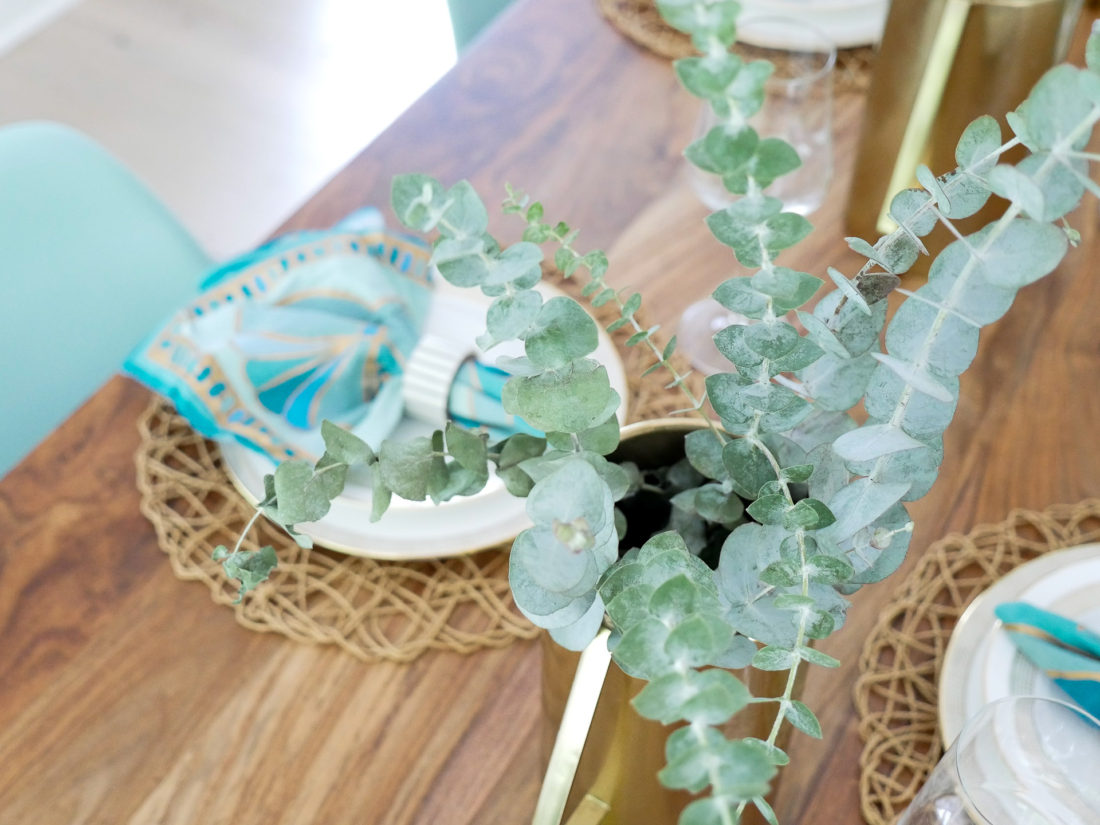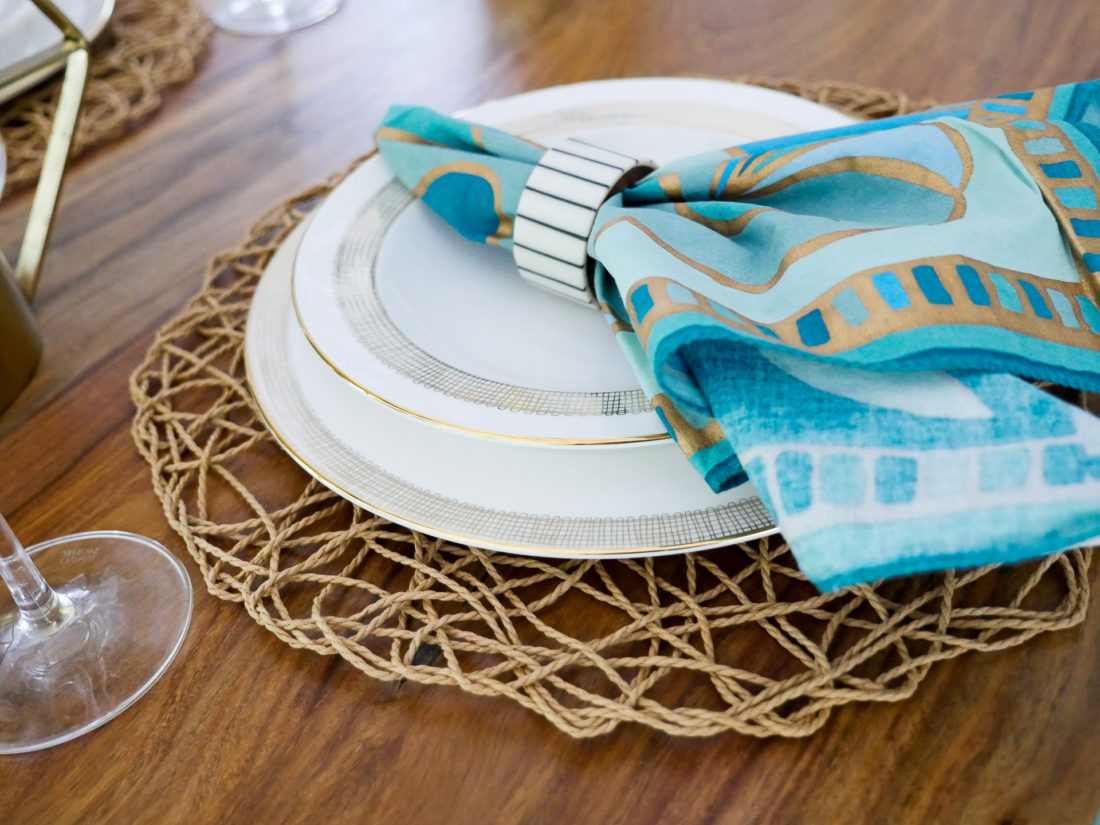 Shop The Look
Design Sources
Dining Table: CB2
Chairs: Design Within Reach
Wallpaper: Walnut Wallpaper
Curtain Rods: Pottery Barn
Curtains: West Elm
Pendant Lights: West Elm
Brass Vases:  Target
Placemats: Juliska
China Set:  Vera Wang for Wedgewood
Napkins: Serena & Lily (similar)
Save
Save
Save