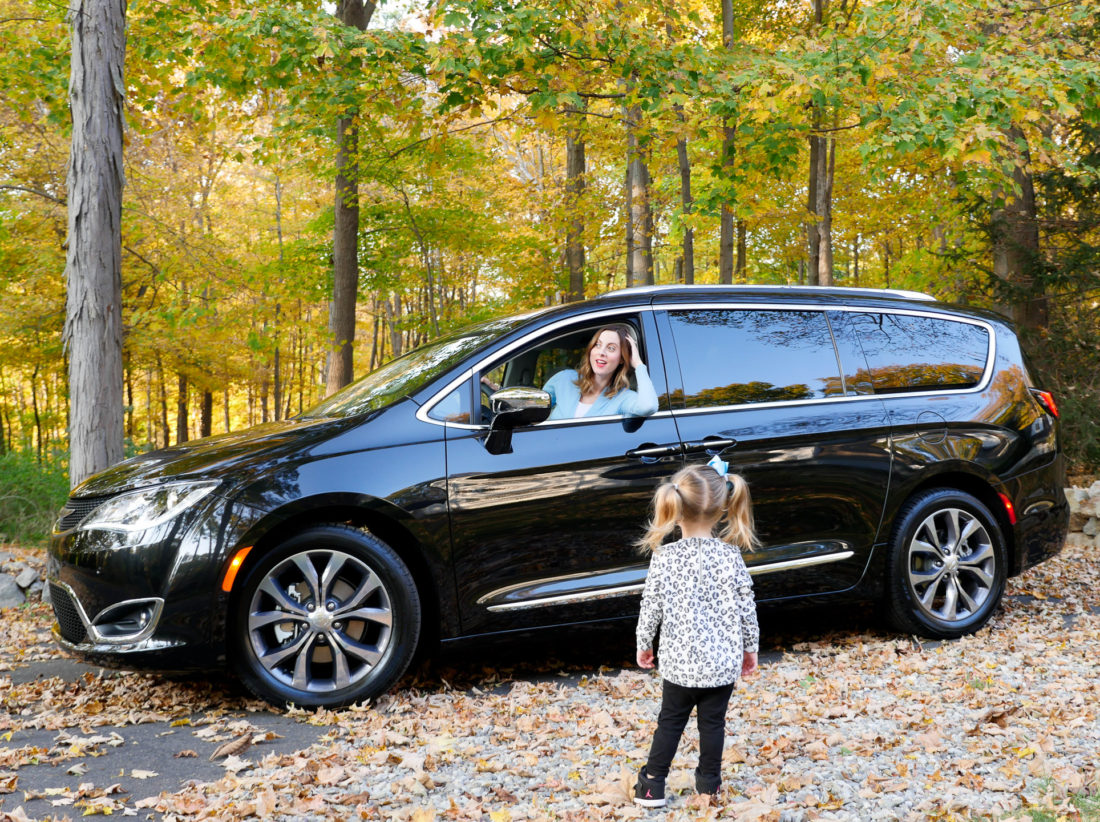 The time has come!  The time to get serious about owning a car that's absolutely perfect for our growing family.  And what could be more perfect than the Pacifikids-approved Chrysler Pacifica?! I must admit, I'd been salivating at the ads for the Pacifica for a while.  The Pacifikids are beyond adorable of course, but Kyle and I would watch the Pacifica ads and be amazed by all the incredible features (Hello, Self Park! Hello, Bucket Seats! Hello, Dual Touchscreens! Hello, attached Vacuum Cleaner for Toddler messes!), not to mention the super sleek and luxurious design.  But I am shocked and giddy to report that the car is actually better in person.  When does that ever happen?!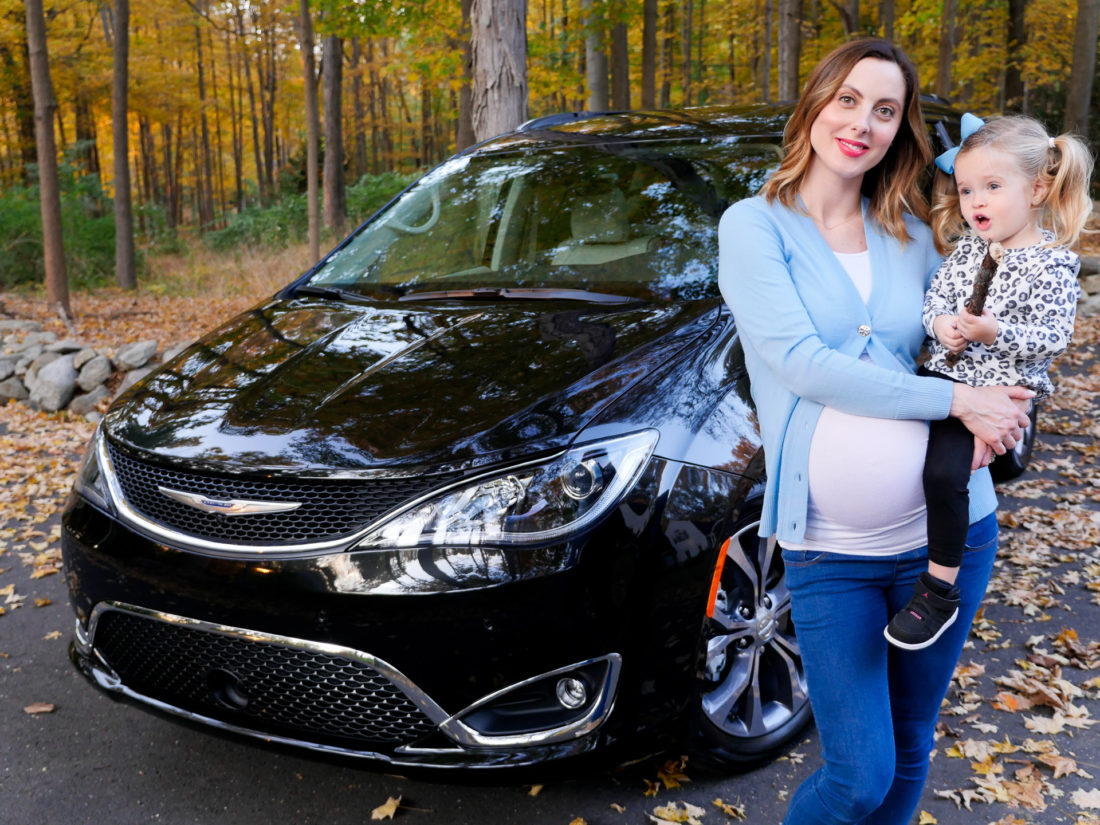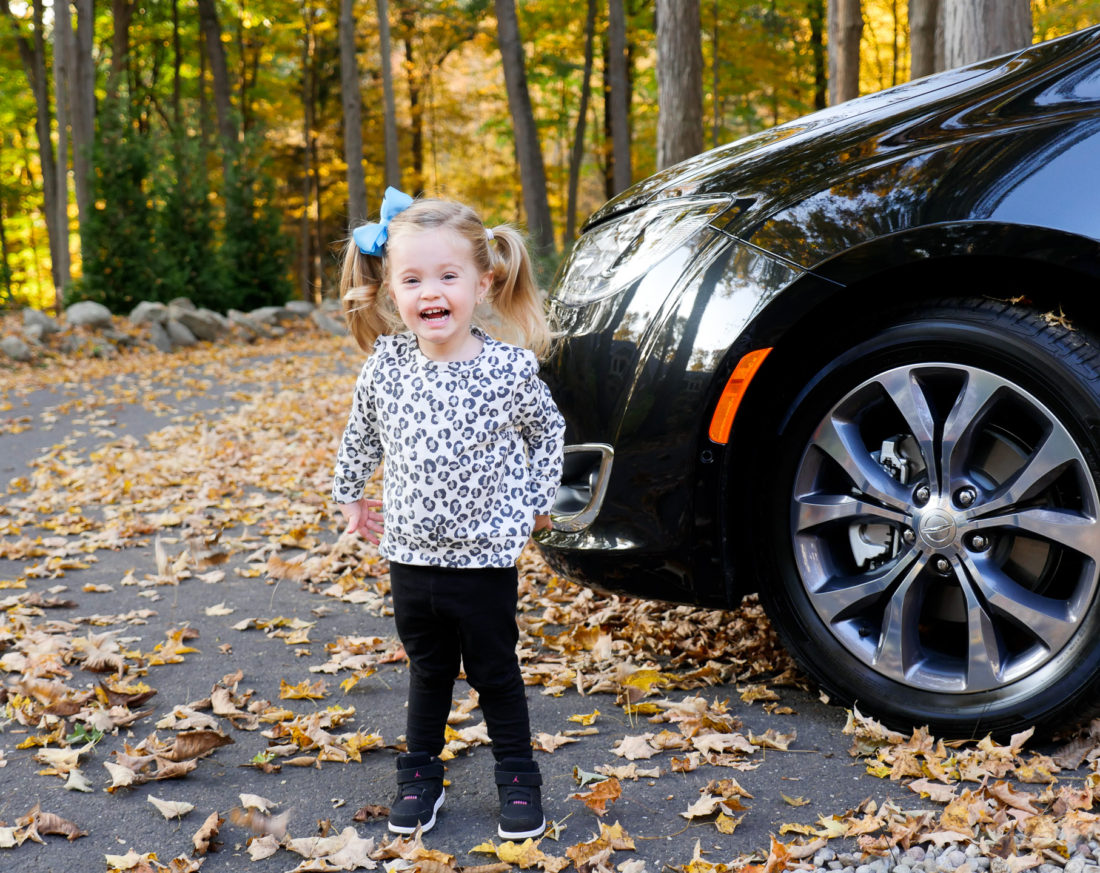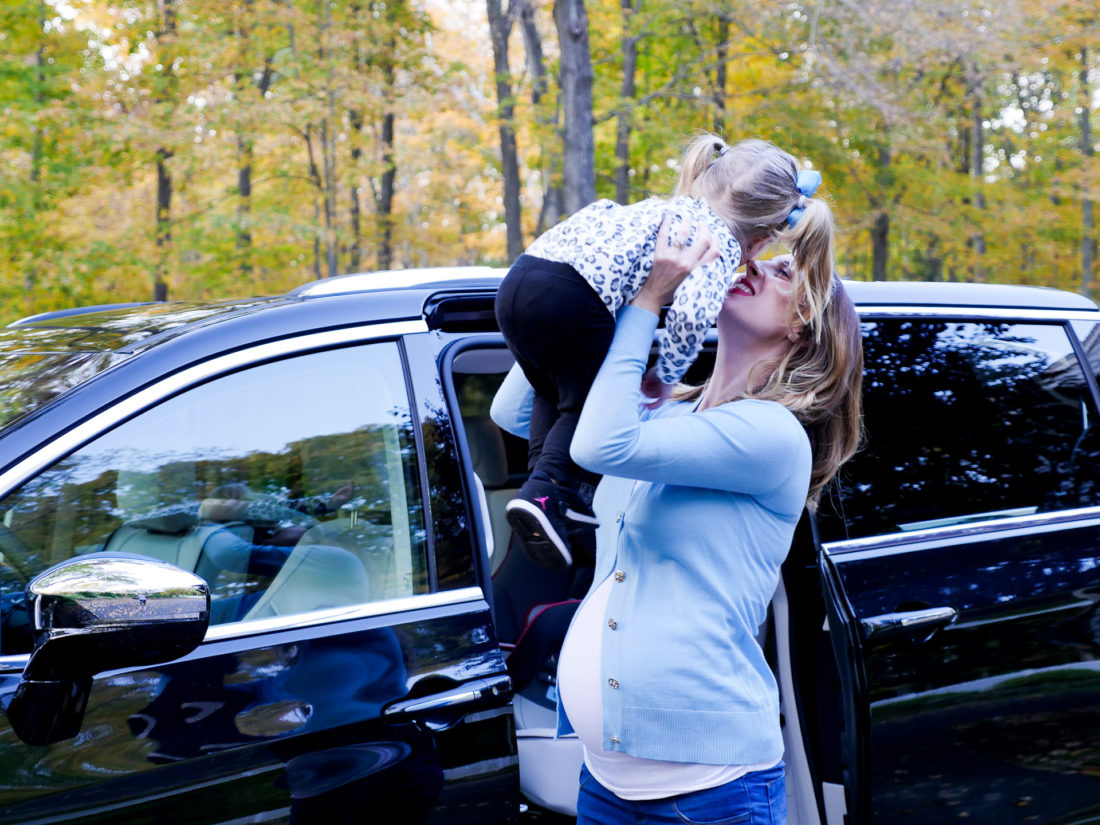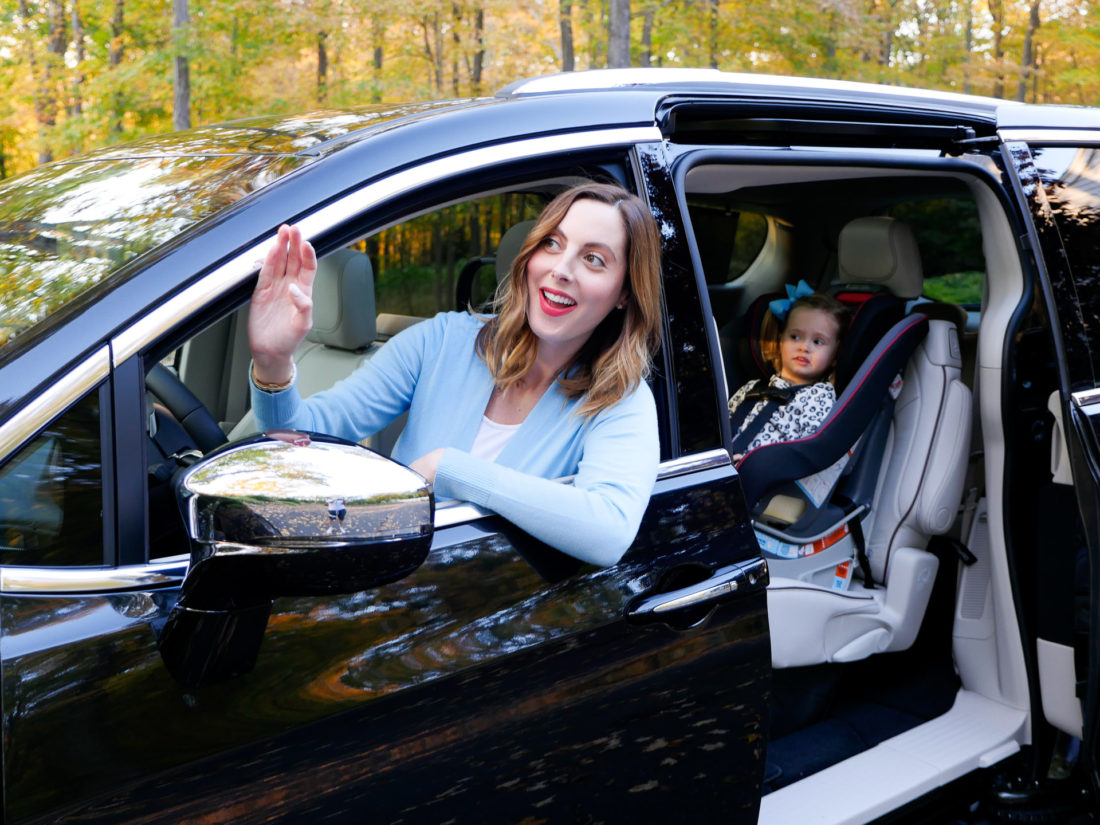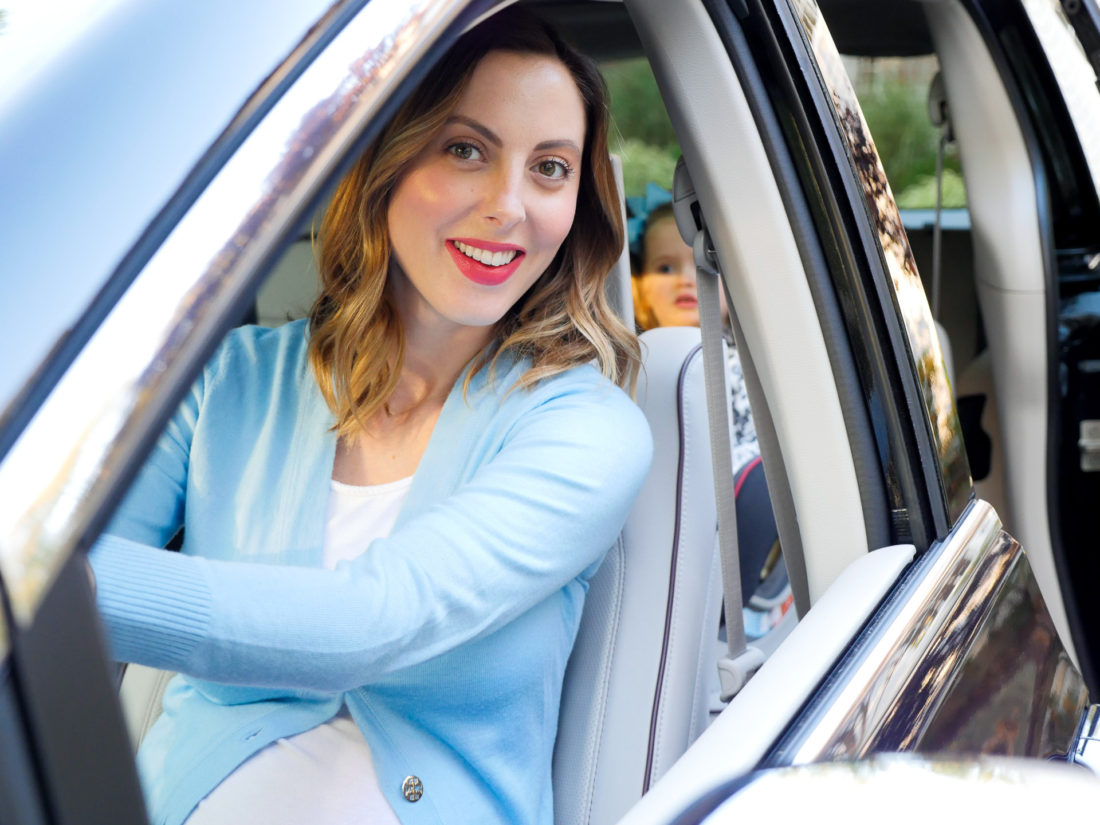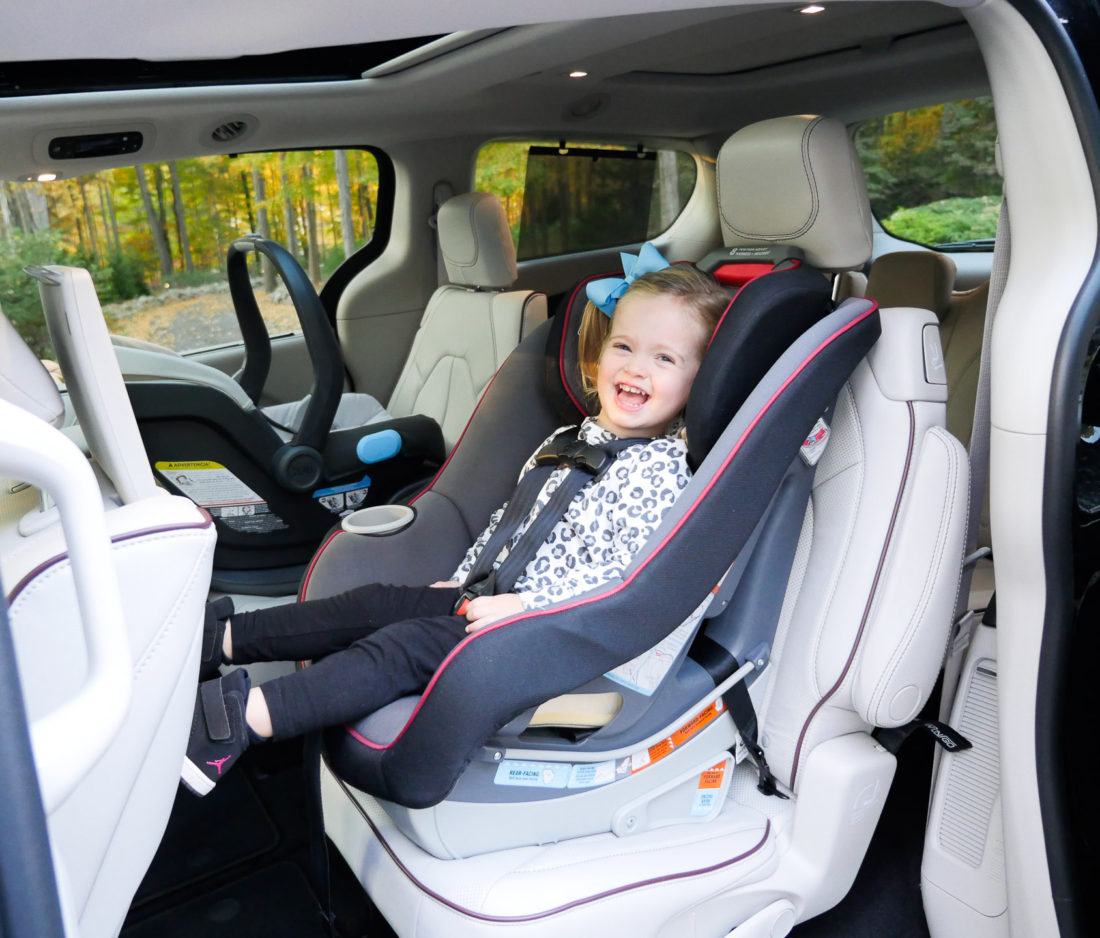 About a month ago, with baby Major due at any moment, we decided that we had had enough of reaching over the seat in our SUV to put Marlowe in her car seat, not to mention the lack of space with two car seats.  It was time for a change.  Now that we live in the suburbs, we spend a ton of time in our car.  Comfort is key for us, and it's important to us that our kids are happy in the car as well! I think we have all endured the wrath of a car-unhappy child and let me just say it is not an experience I'm dying to recreate.  The Pacifica is SO comfy and fun to drive.  The sound system is great, the media options are out of control, and it definitely drives like a luxury vehicle– which is Kyle's favorite part.  Men and their cars! Hahaha.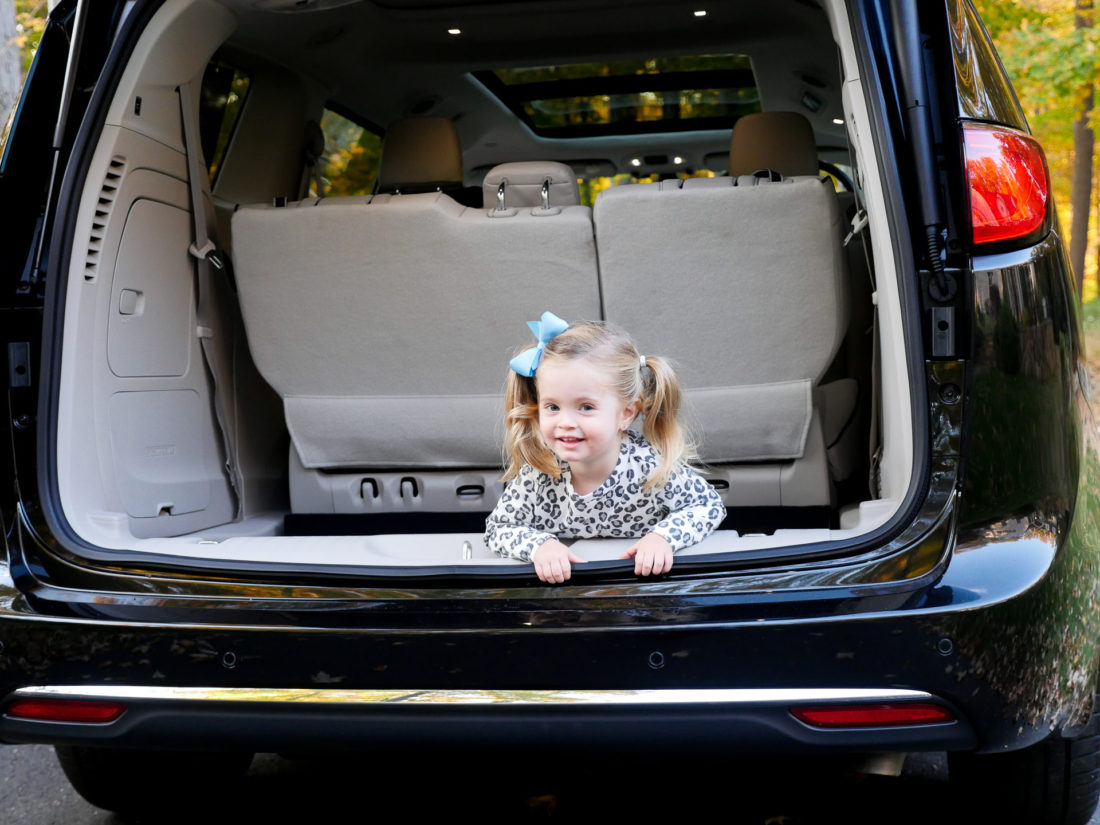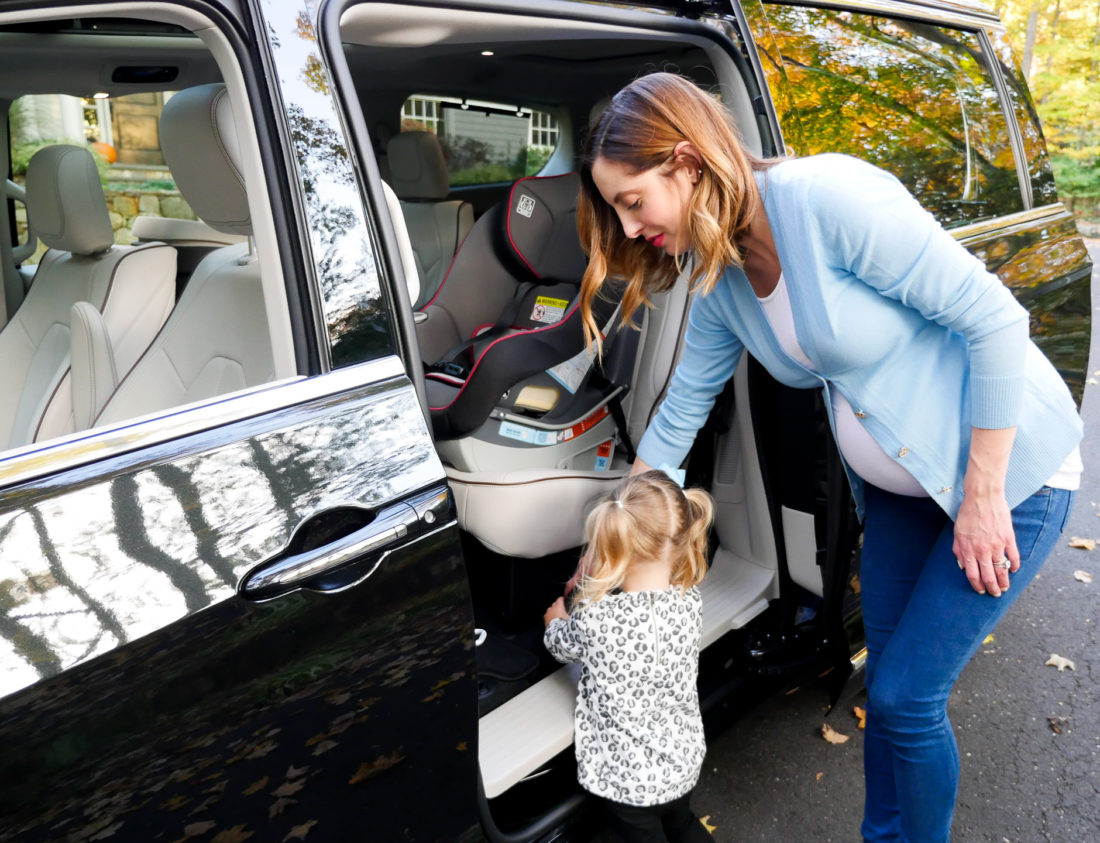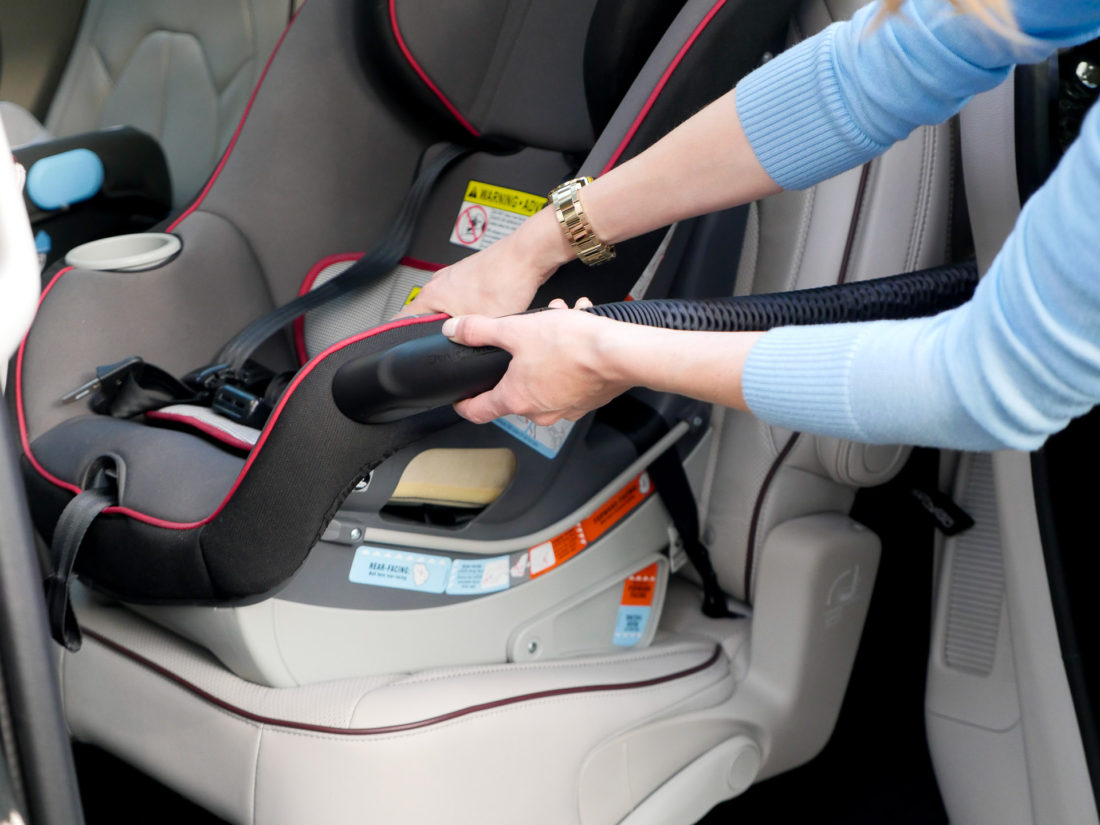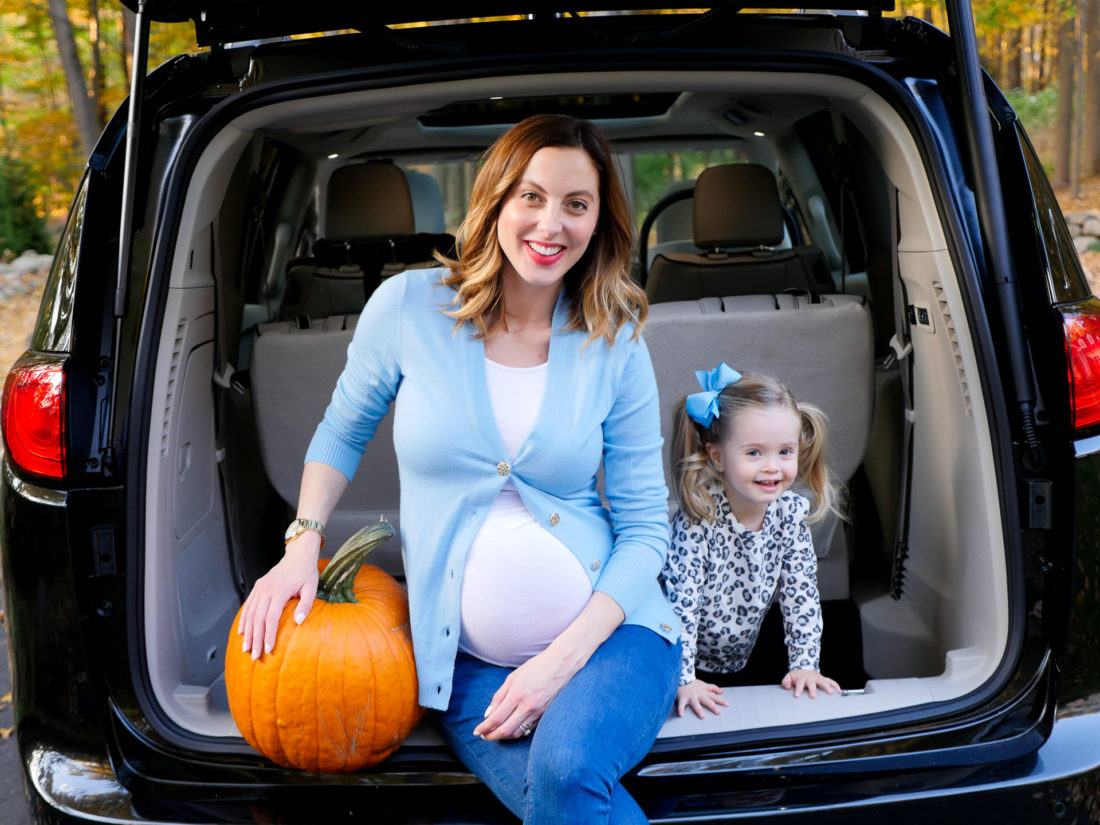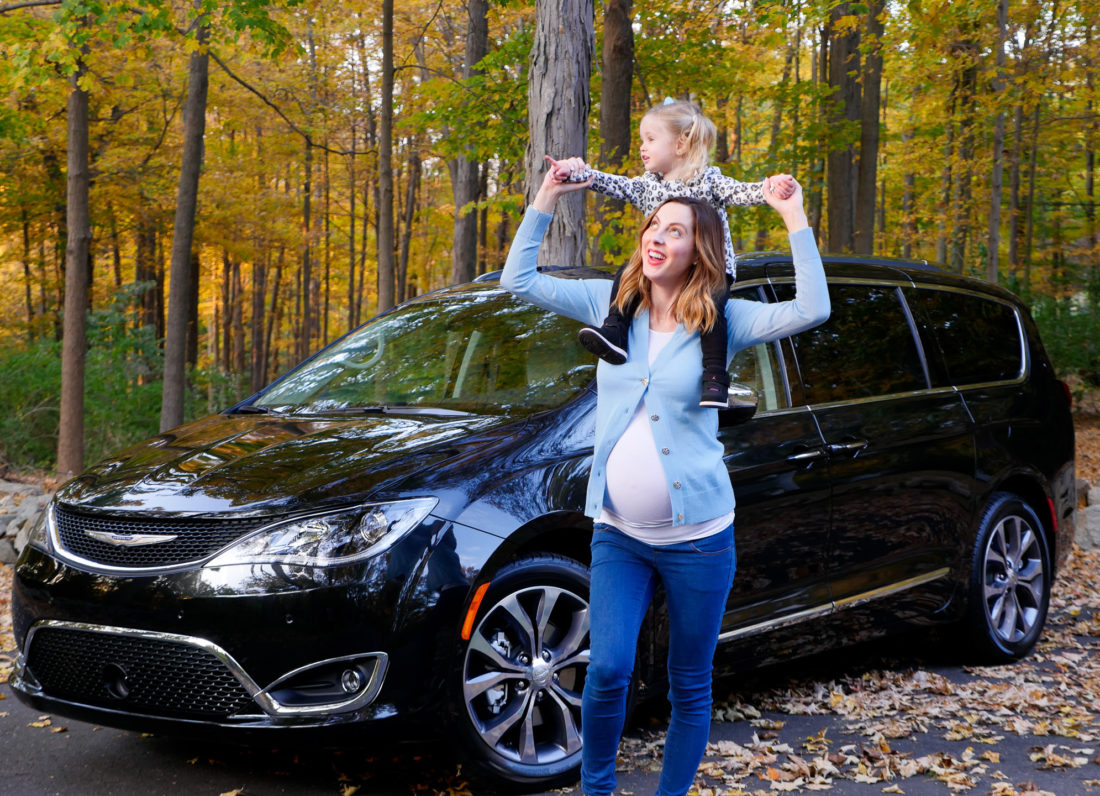 I'm happy to report that Marlowe loves our new car so much that it's been hard to get her to climb in to any other car since getting it:  "Where's Mommy's car? I like THAT ONE."  I don't really blame her.  The weekend we welcomed the new car in to the family, we went pumpkin picking at a farm nearby.  The trunk was roomy enough to put all of our pumpkins inside easily, and we were even able to vacuum up the crumbs from all the Apple Cider Donuts Marlowe may or may not have consumed as a treat.  Actually, if I'm being honest, Marlowe at about three bites and nine-months-pregnant Mommy polished off the rest of the bag.  When in Rome!  I can't wait to see what other adventures the Chrysler Pacifica takes us on as a family.  I can't recommend this car enough for anybody out there looking for a little trade-up!  Stay tuned for more tales from the road…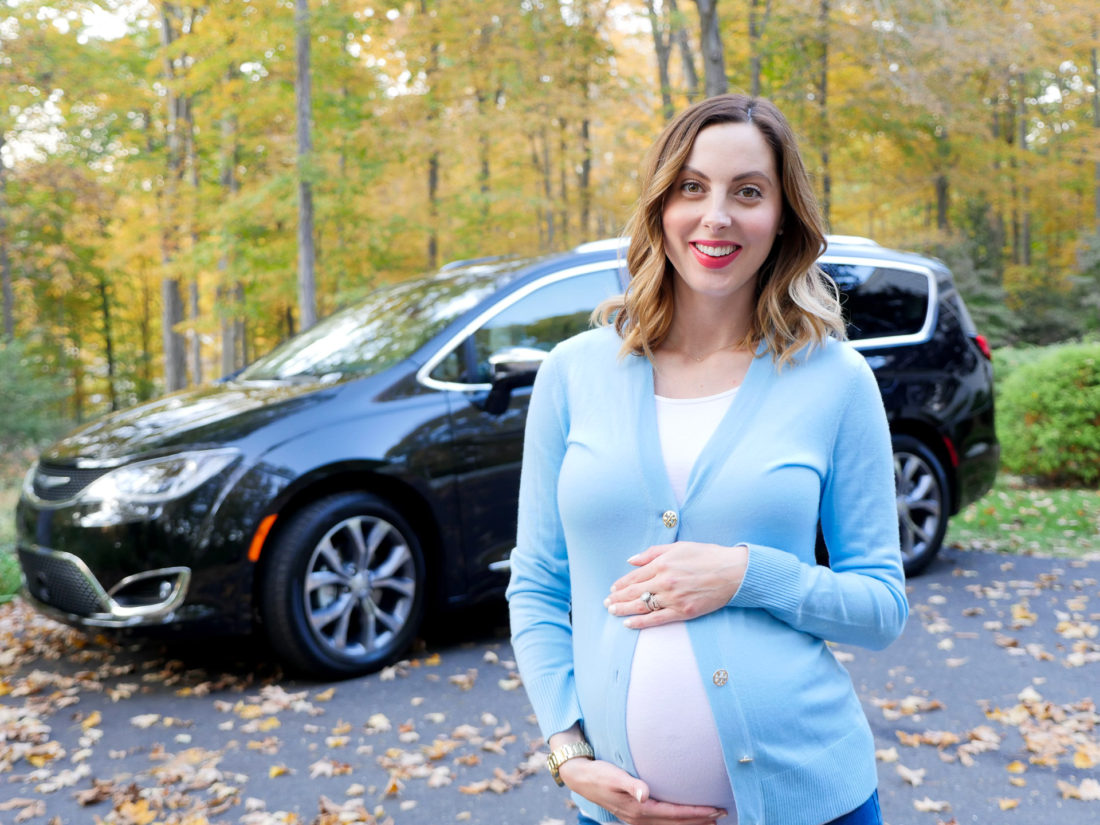 **Many thanks to Chrysler for sponsoring this post.  As always, the thoughts and opinions expressed above are entirely my own.