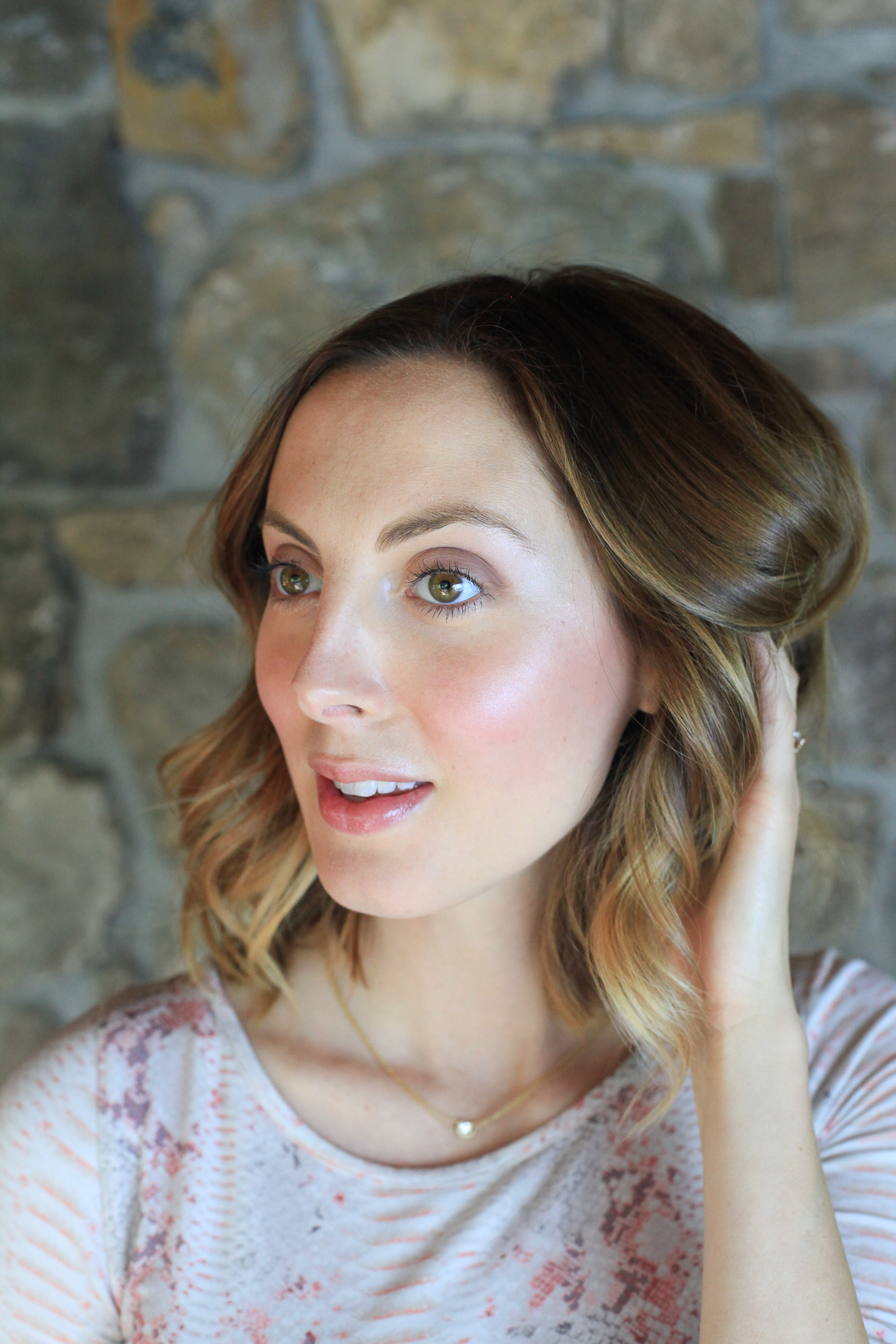 The last major makeup complexion trend was contouring– a train I happily got on and rode all the way to "Skinnier Faceville".  Who doesn't love to look a little more streamlined? Well apparently the Kardashians gals have declared countouring "over!"– they would know– and are singing the praises of Highlighter in its place.  I've been using a liquid highlighter on my brow bone and cupid's bow for years now, but apparently when placed in the right places on your face it can work the same magic as contouring! Today I thought I'd show you the tricks of the trade and walk you through how to apply highlighter to get that enviable glowing complexion.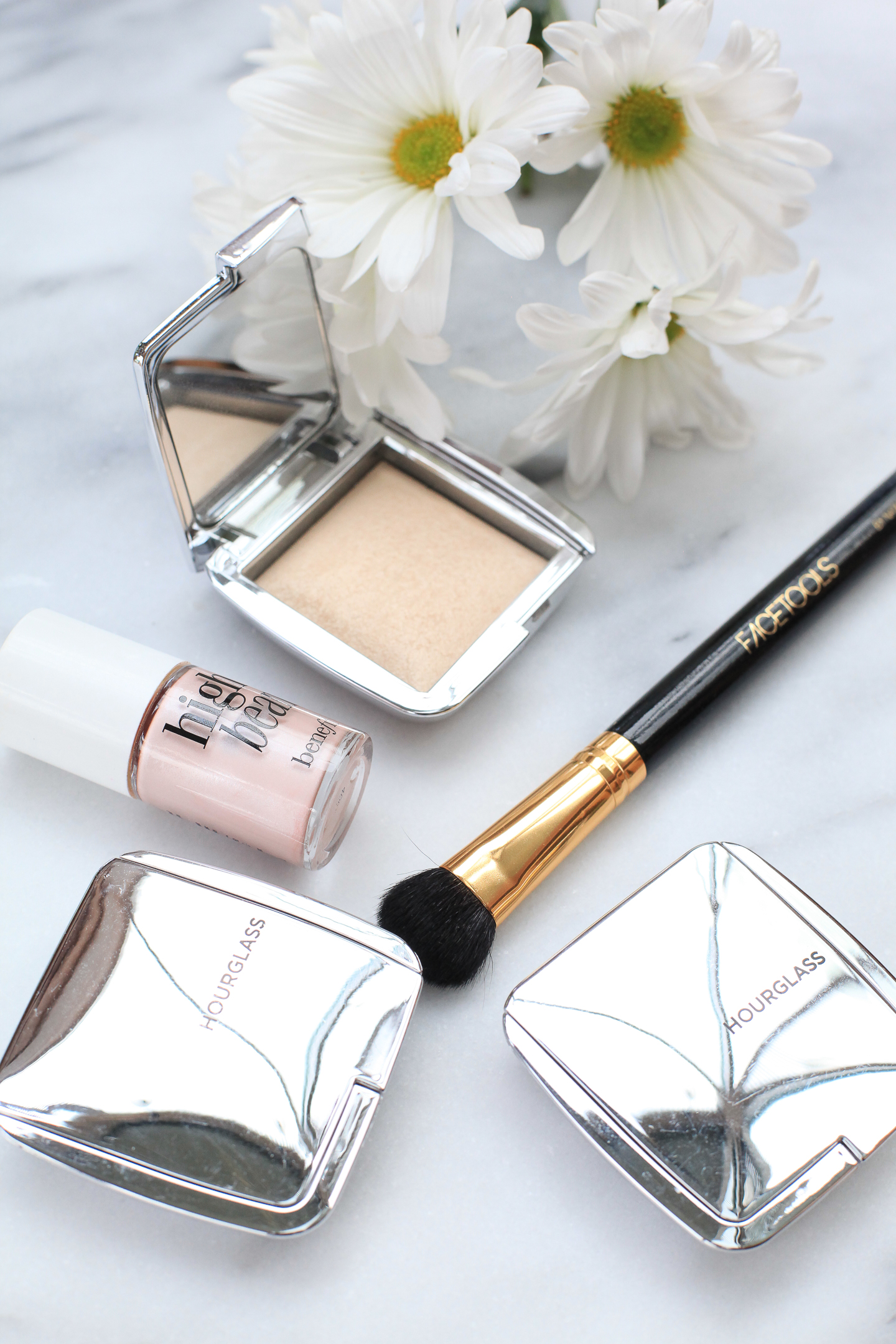 This technique is also referred to as "Strobing", and can be applied with a heavy hand or a light one depending on the look you're going for. To achieve this glowy look I'm demonstrating here, you really only need a couple of products.  I prefer to use a liquid highlighter and a powder highlighter.  I went ahead and got a little collection of the powder highlighters because I couldn't pick just one– and I love to experiment with different shades for different times of day or different light qualities.  This is the exact shade of powder highlighter used in this tutorial but all the shades in the line are divine.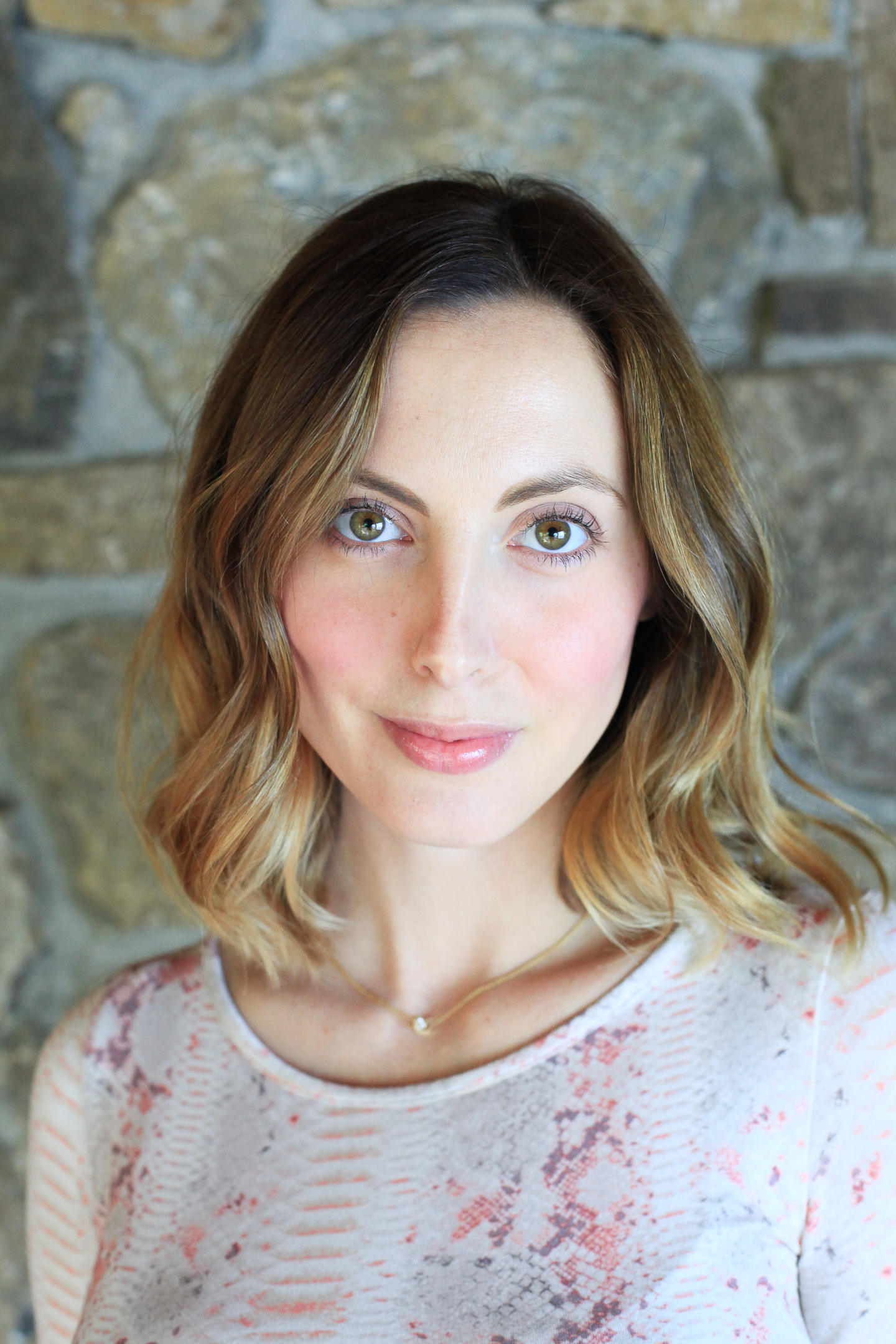 Step One: Apply Makeup As Usual
Go ahead and put your face on.  I like to do a more natural makeup look for day time, and then occasionally add a bit of a smokier eye or a bright lip for when I'm feeling fancy! The great news is that Highlighter can work with any makeup style!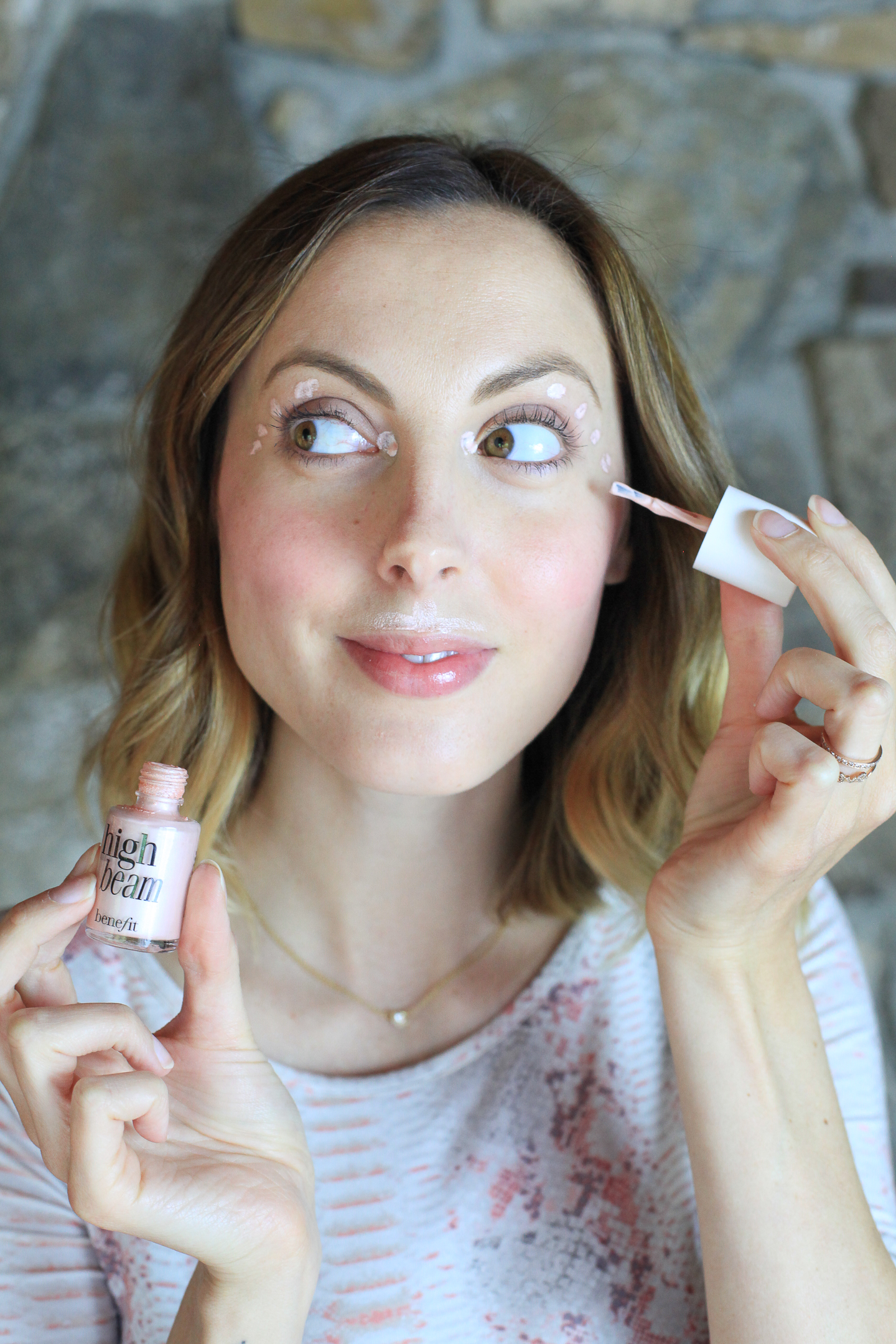 Step Two:  Apply Liquid Highlighter
I placed dots of liquid highlighter in an arch on my brow bone, in the inner corners of my eyes, and up and around my cupid's bow (upper lip) as pictured above.  I like to use the liquid highlighter for these areas since it has a lot more staying power and draws the eye first.
Blend in gently with your pinky finger.  Blend the brow bone highlighter down towards your cheek bone, blend the inner eye highlighter up and down the inner corners of your eye, and blend the cupid's bow highlighter up to the base of your nose, and along the edge of your upper lip.
Once, I came out of the bathroom as a joke without blending it in to see how Kyle would react (or if he would even notice), and received a charming "Are you bleaching your mustache?"  Neither of us laughed that time.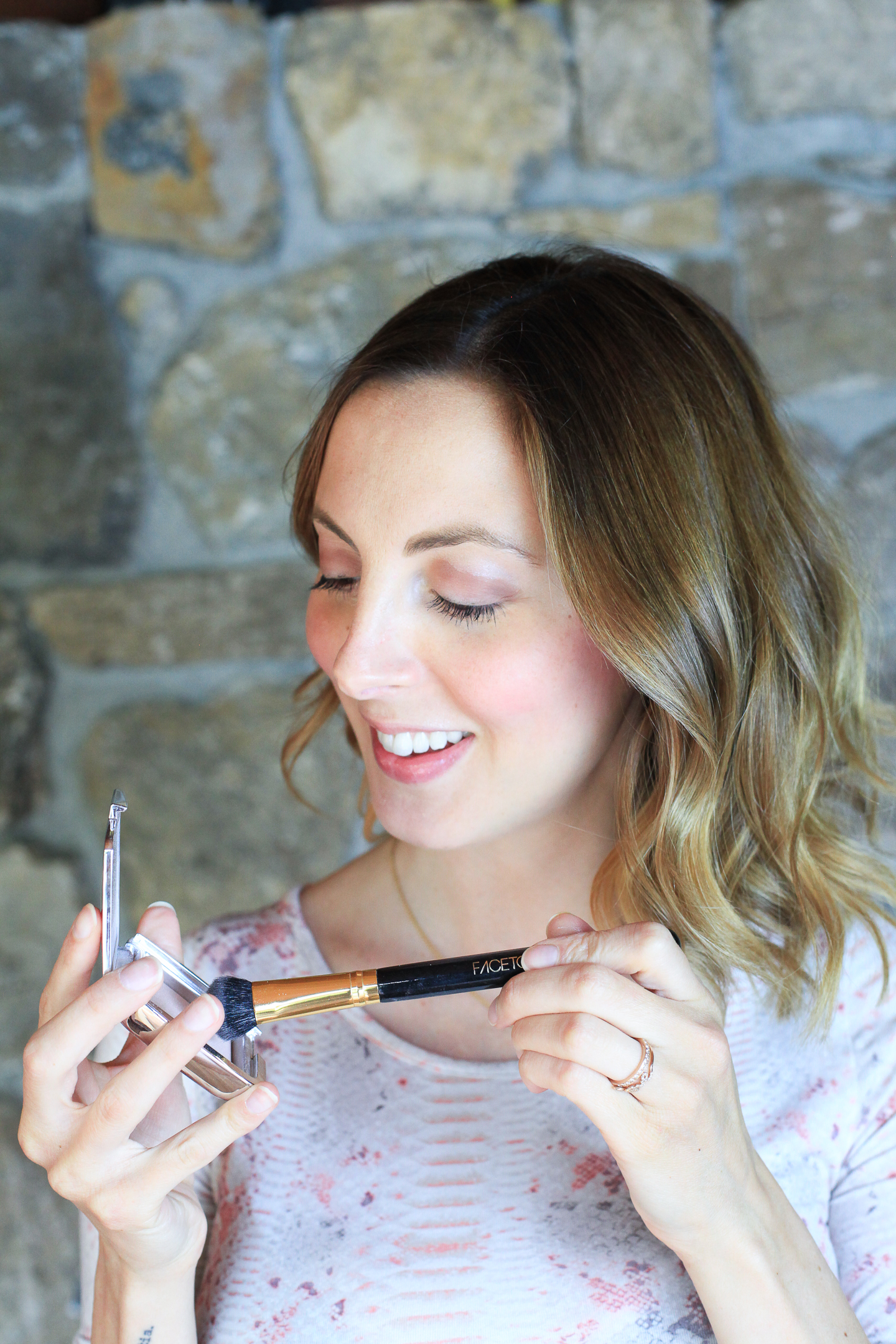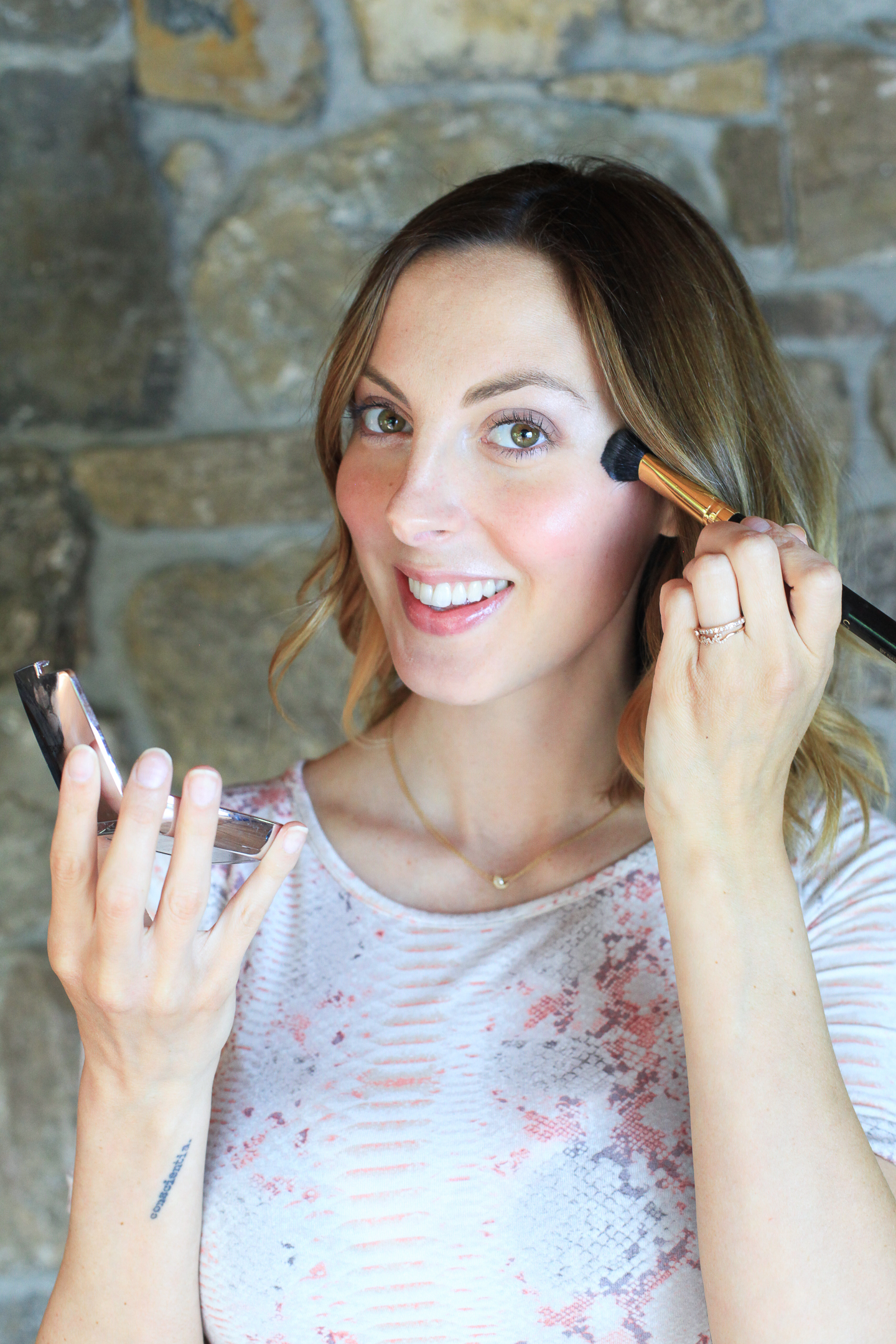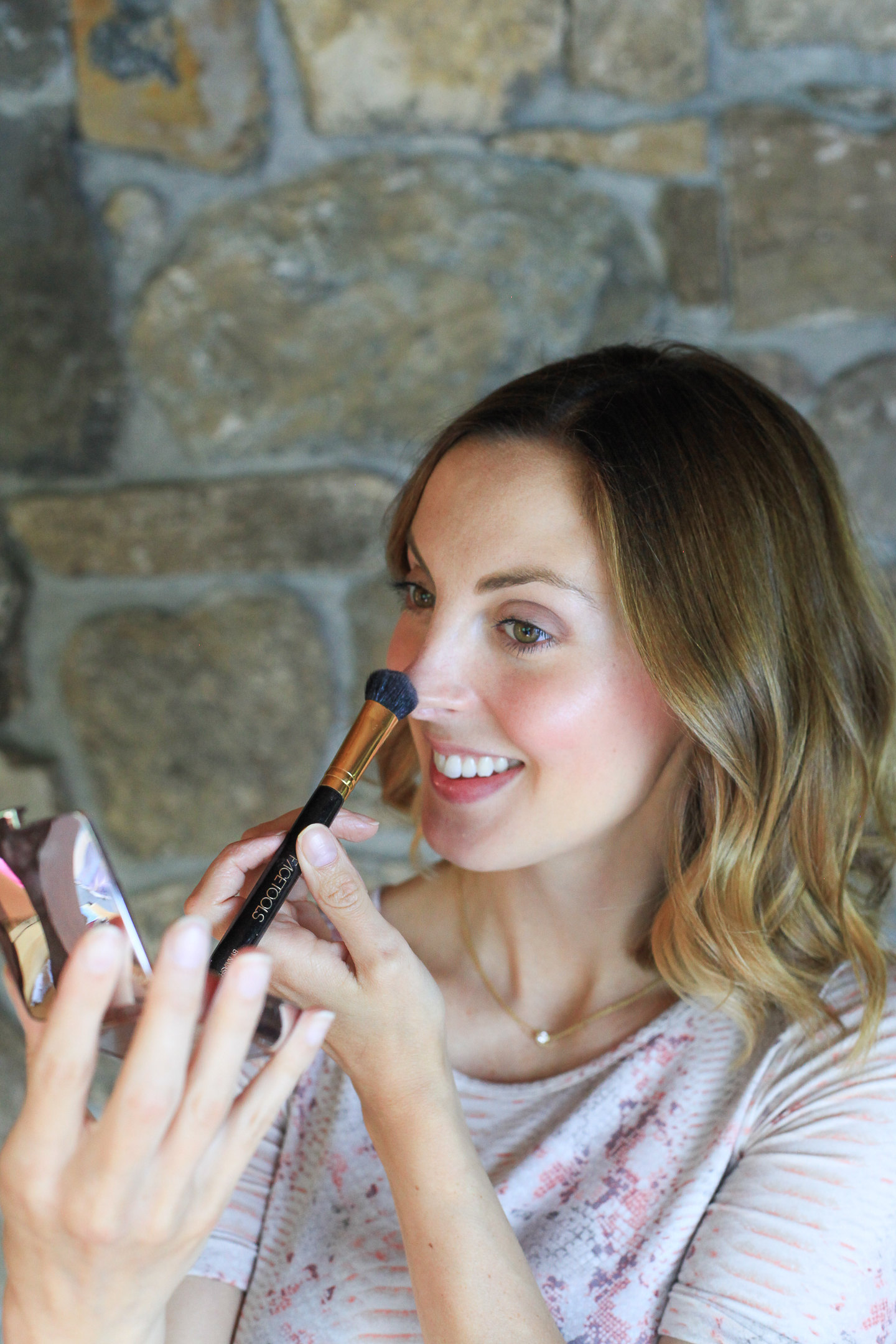 Step Three:  Apply Powder Highlighter
Using a small, fluffy contour brush, apply the highlighting powder to the areas of your face that light would hit first.  Brush it along the uppermost part of your cheekbones, from the top of the apple of your cheek all the way up to your temple.  Next, apply down the bridge of your nose and focus a bit extra at the tip of your nose.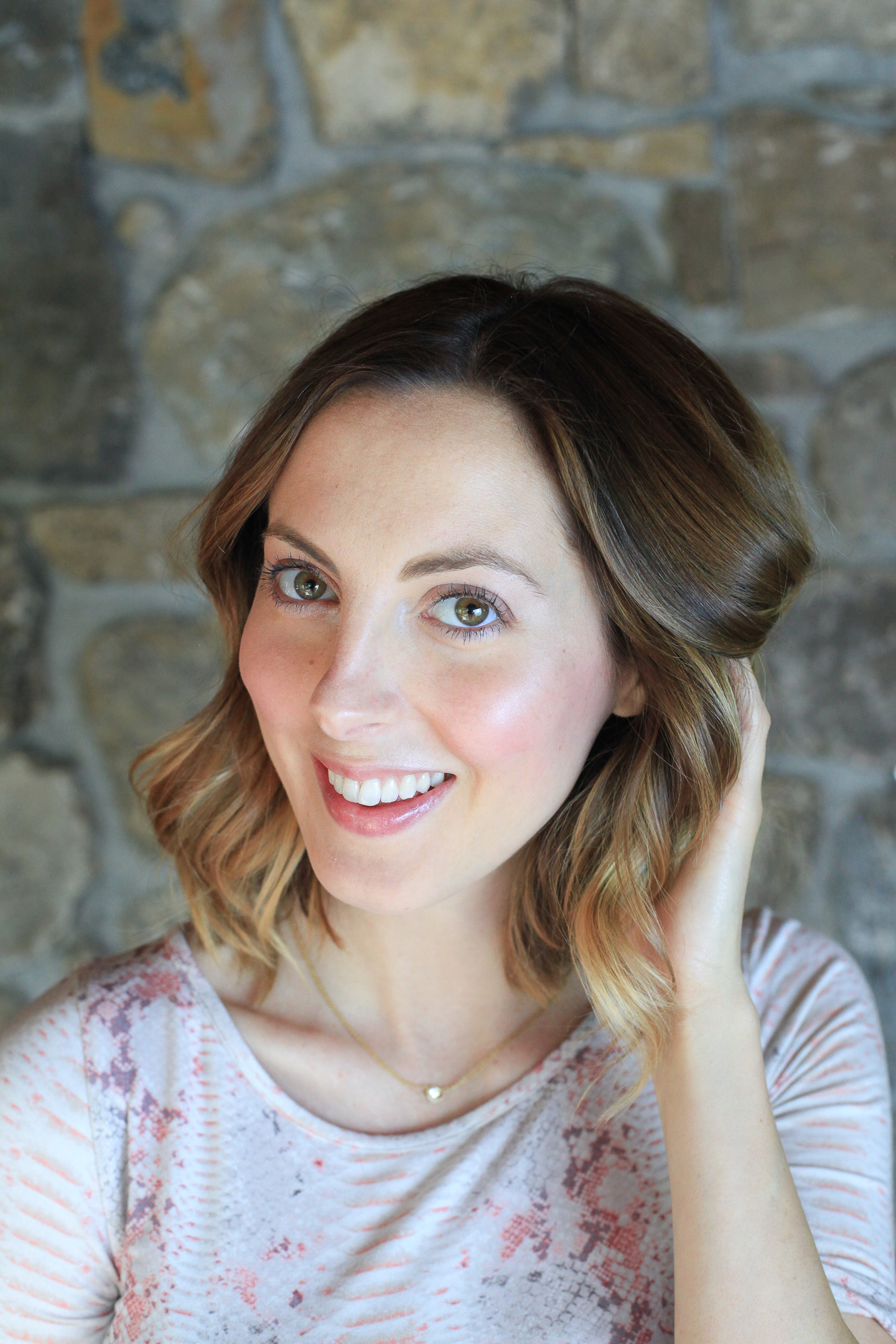 Step Four:  Shine Bright Like A Diamond!
Get your glow on! This is an excellent way to fake a pregnancy glow, too, by the way! Especially during that first trimester when you are feeling anything BUT glowy.  Remember that practice makes perfect with all these techniques.  Try it out and photograph yourself from different angles to see which placement works best for you!
SHOP THE POST