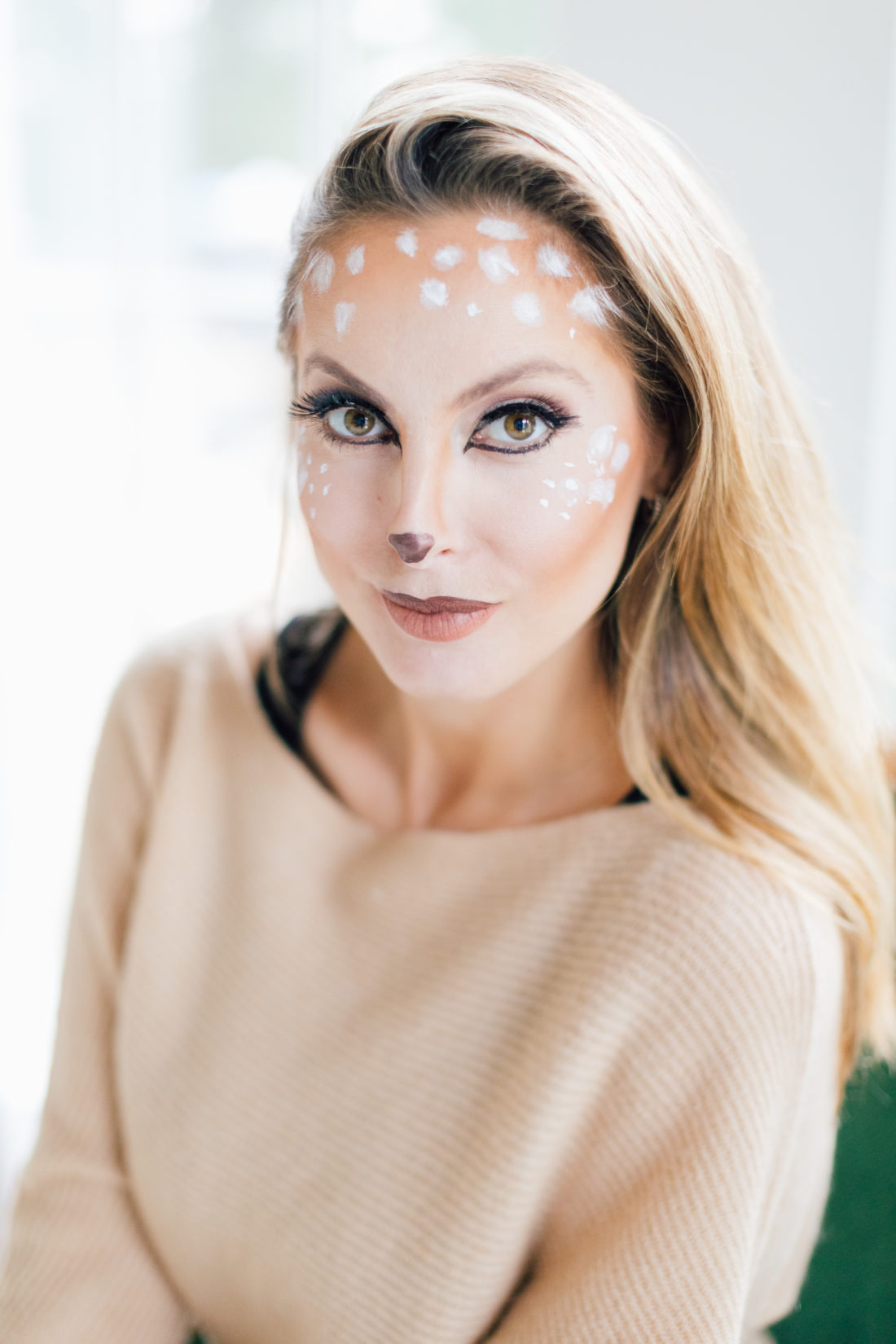 By the time my kids are done getting ready for Halloween, the idea of getting gussied up myself just feels exhausting. I also am usually busy trying to convince my kids to eat even two bites of real food and use the bathroom before heading out the door. I have close to no time to get ready myself! I'm going as a witch this year, and I shared my costume a couple of weeks ago. I plan on having a really simple makeup look which is basically exaggerated contour, a bit of darker shadow in my crease, and this Fenty lip paint which is one of my faves. But I got so many questions about Halloween makeup that I decided to do two tutorials of other fun looks that you can totally do at home. I hope you like these videos! Be sure to subscribe to my Youtube channel as I do post a lot of videos on Youtube that never make it to the blog!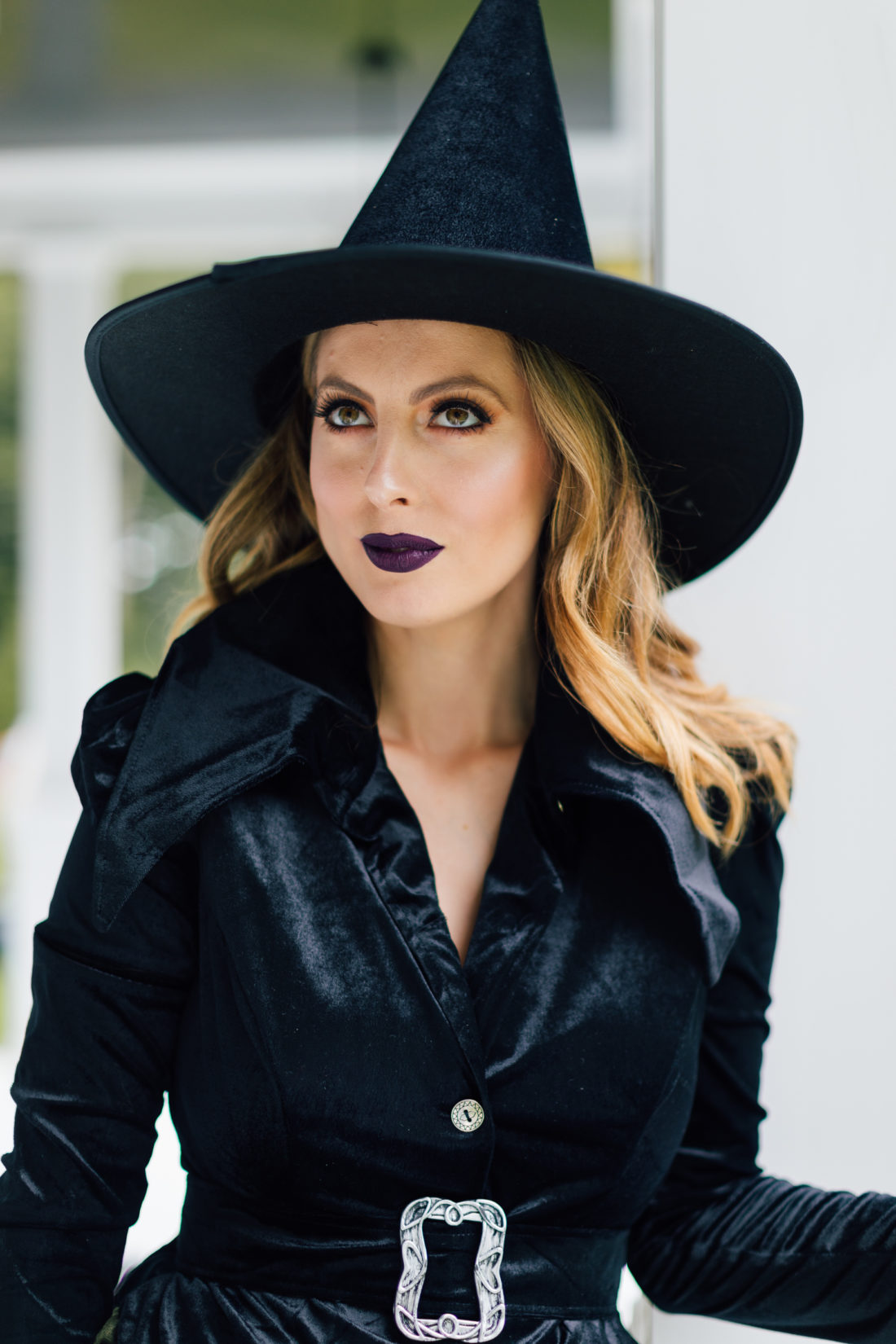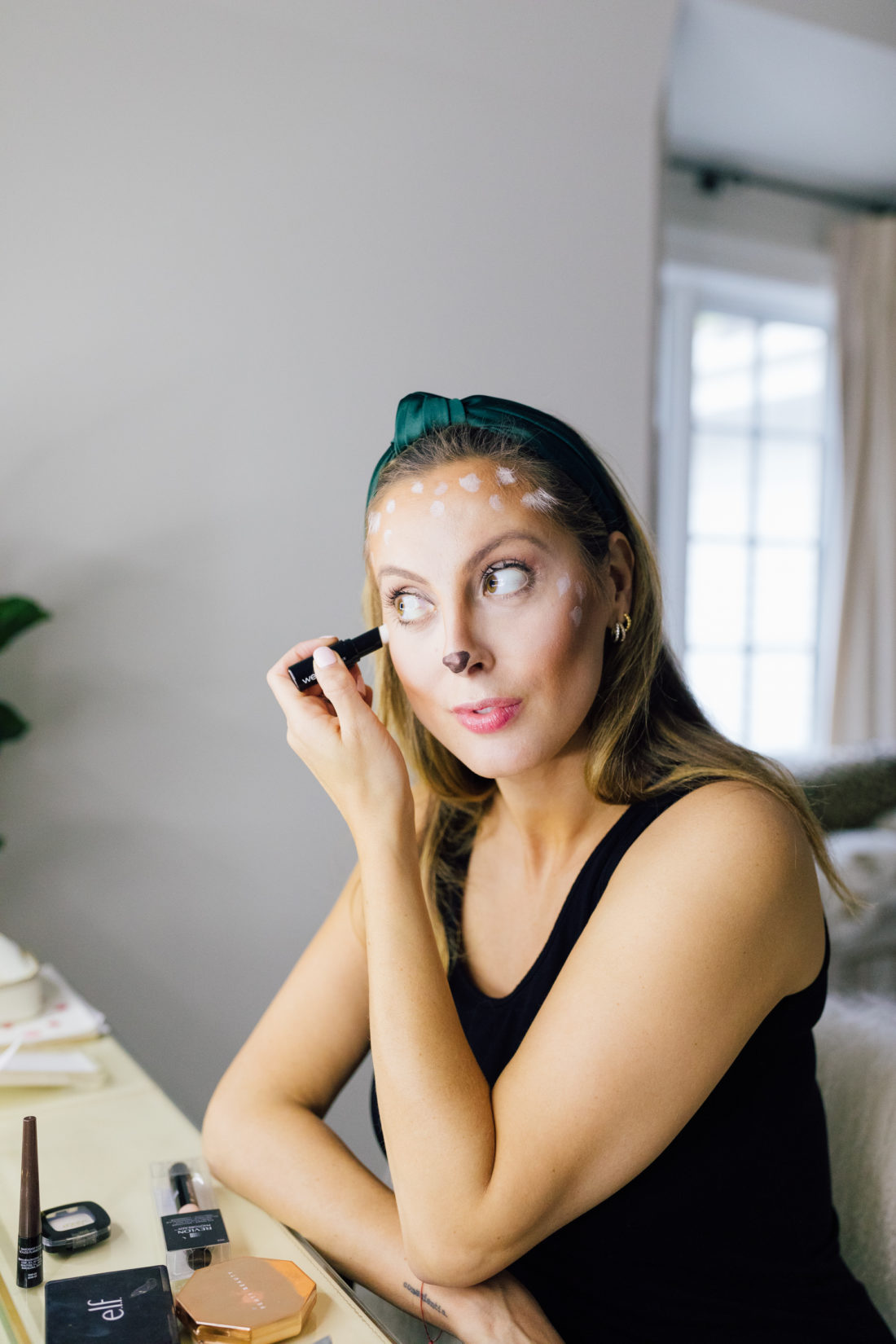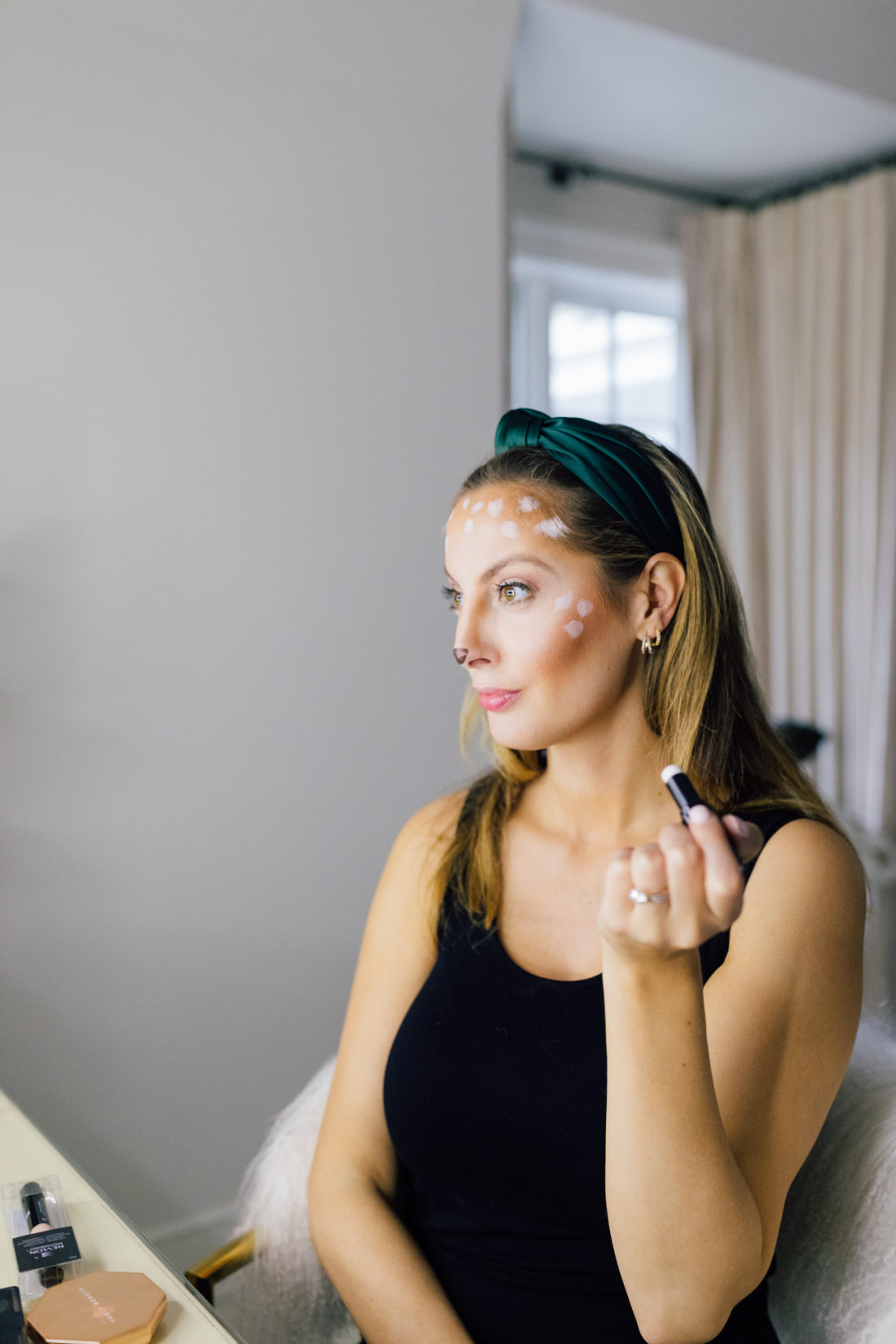 Rainbow Unicorn Makeup…
This one was so fun to do, and I challenged myself by trying to do it sans brushes, as a busy Mama would need to in the car or on the road someplace! You also don't have to draw the shapes on your face, and can leave it with just the pretty eyes, highlight, and lipstick. I also love creating a cool, ombré lipstick effect by pressing the two colors together on my lips! All products linked below.
Woodland Creature Makeup…
I love this makeup look because it's pretty, dramatic, and Halloween-y without looking scary. A great costume in itself, with just a sweater as I have pictured! I feel false lashes are a must for this one, so make sure you pick up a set! All products linked below.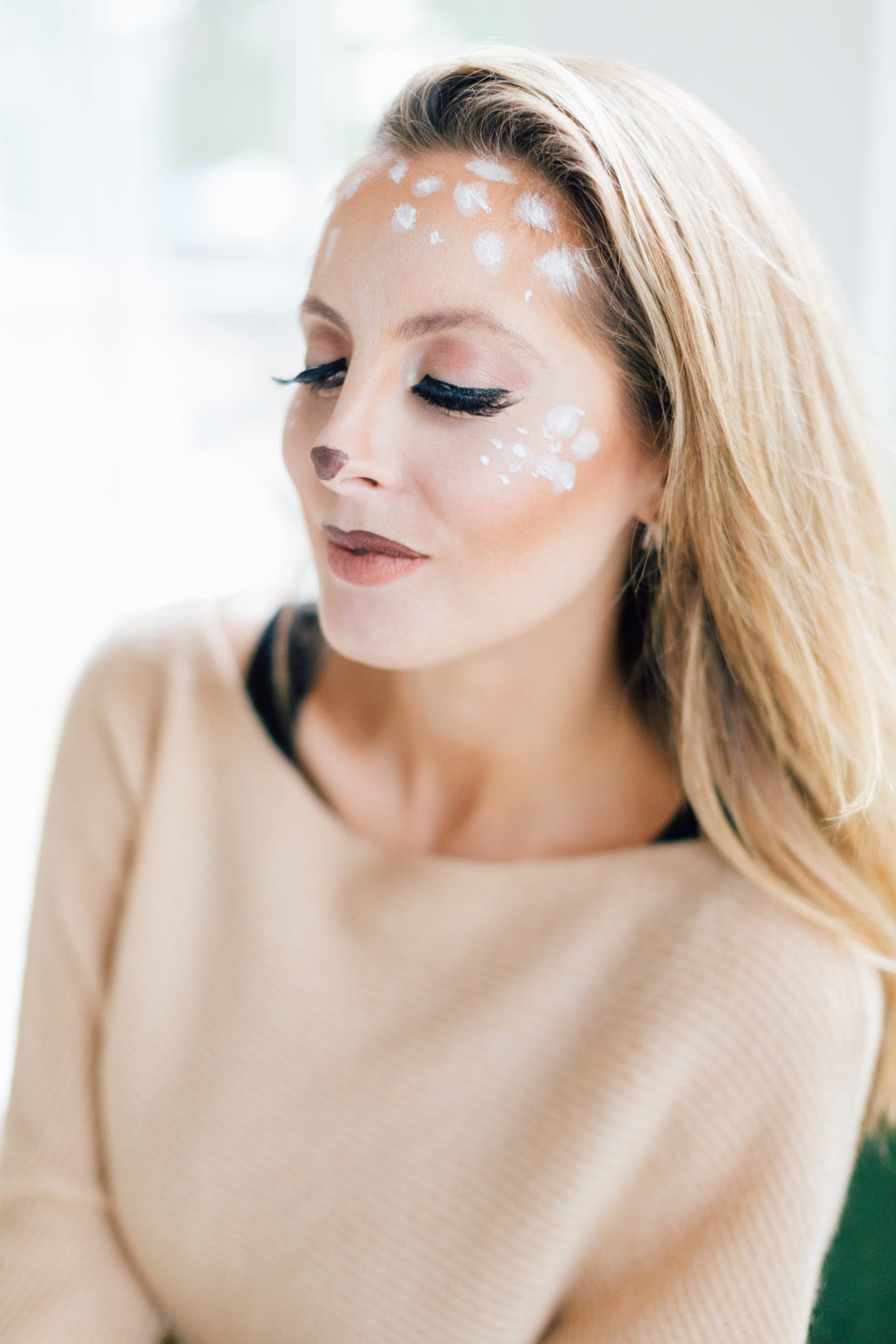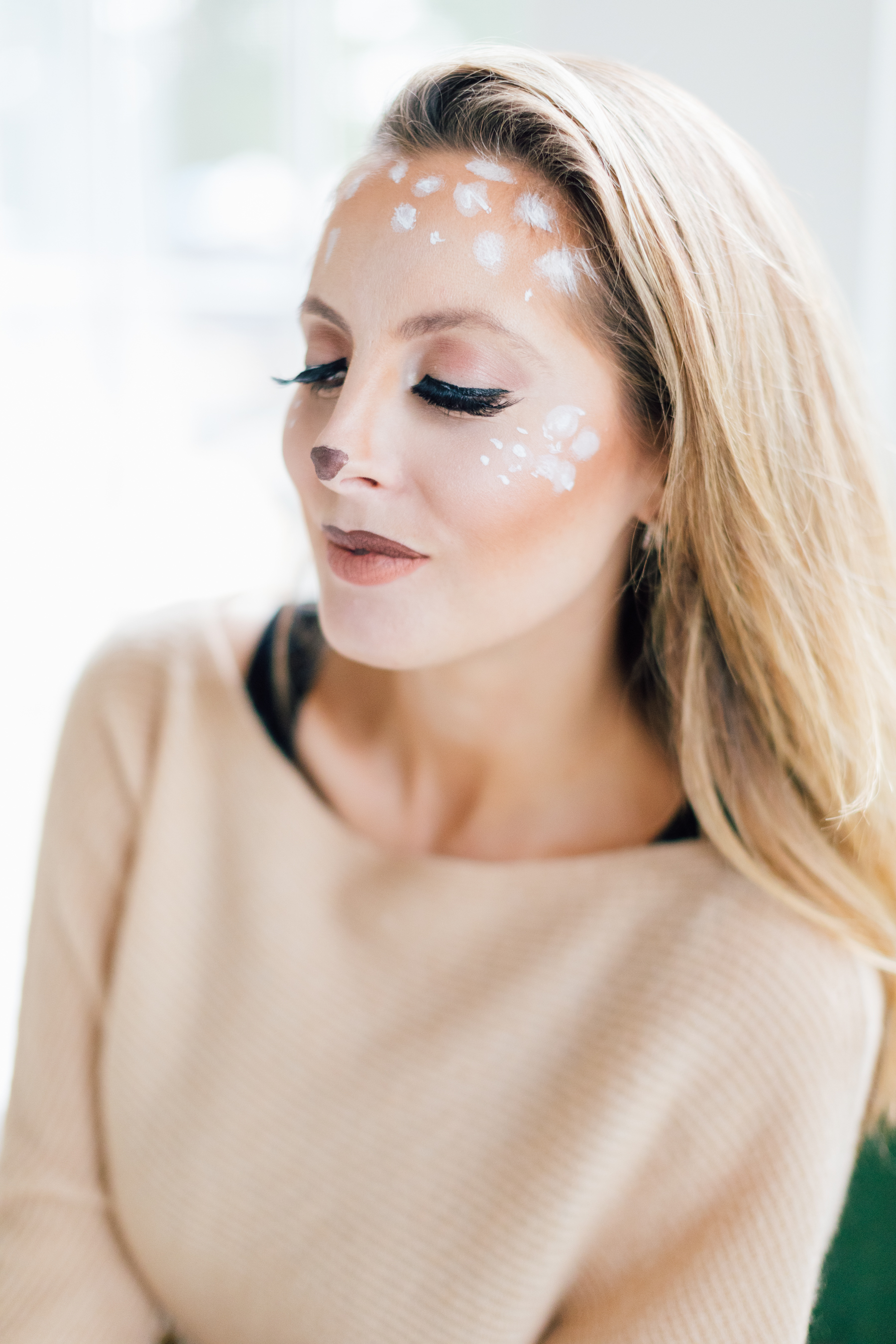 Which makeup look is your fave? Also, I wanted to add that you can use these looks on your kids, too! Marlowe is going as a rainbow for her school Halloween parade, and I plan on doing this exact makeup look for her that day!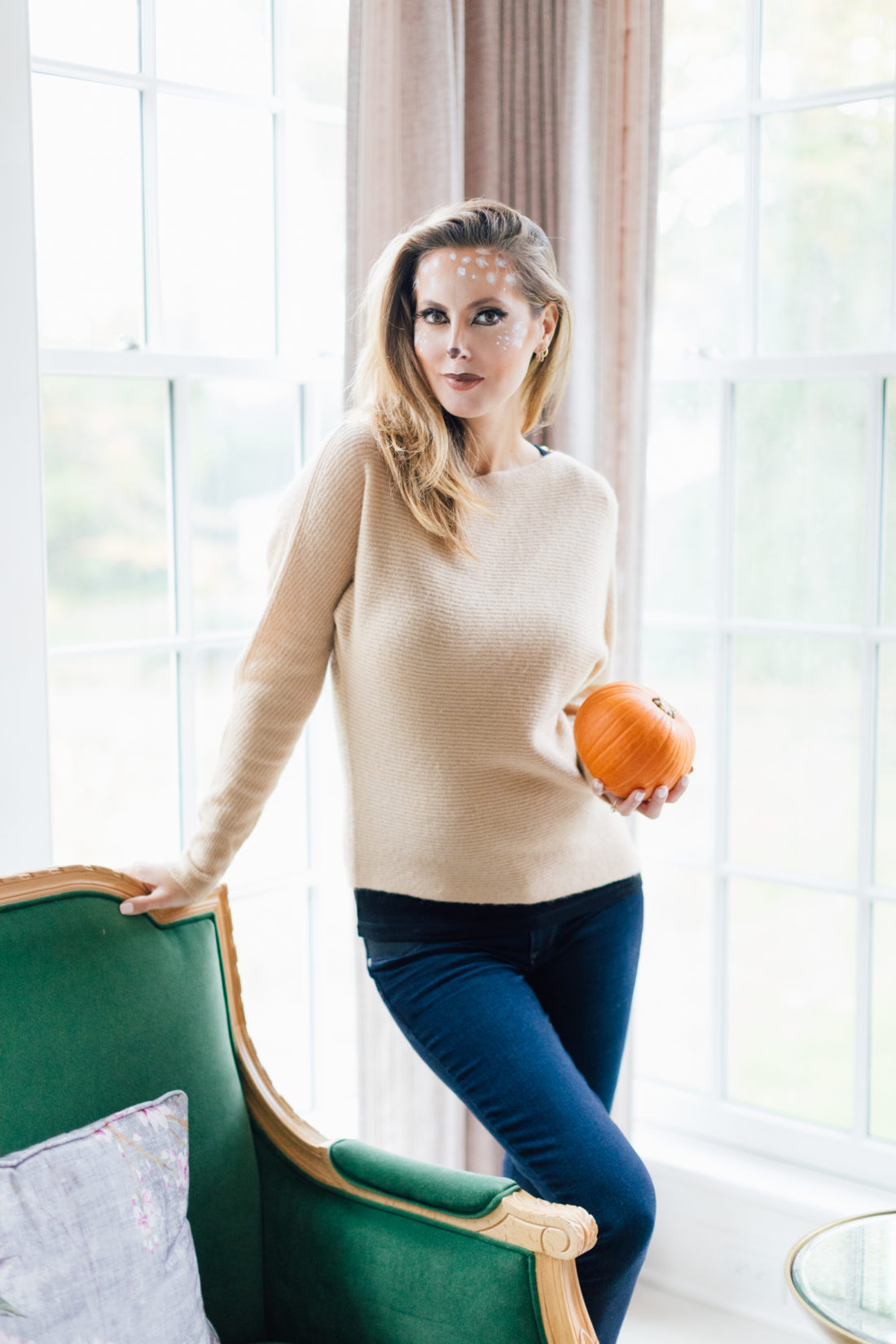 Shop the look…

Photographs by Julia Dags