The following content may contain affiliate links. When you click and shop the links, we receive a commission.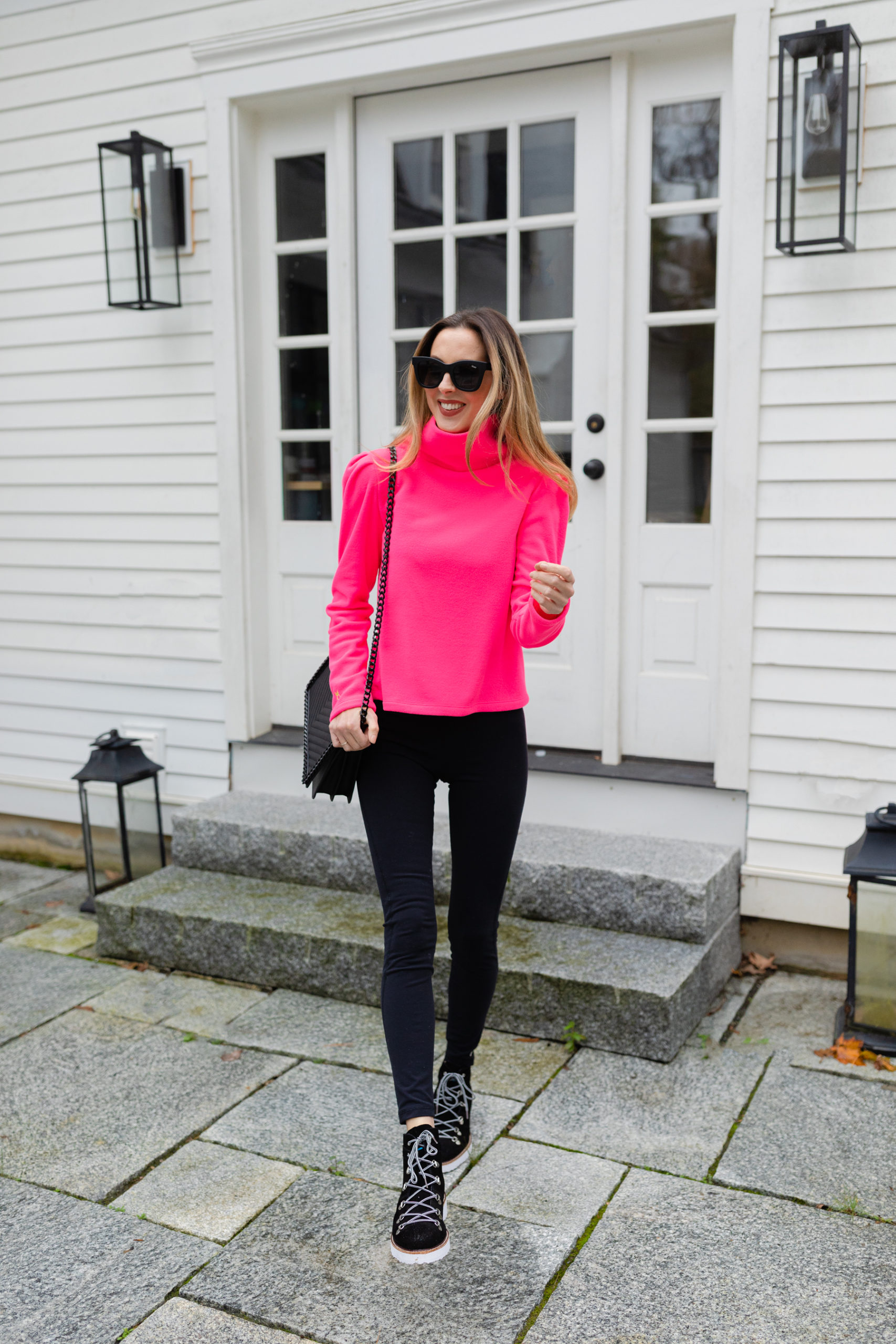 *Many thanks to Dudley Stephens for sponsoring this post! As always, the thoughts and opinions expressed below are entirely my own.
If you've known me in the last five years, you know that from about September all the way through May I usually have at least one piece of Dudley Stephens clothing on me daily. Well…I've been known to throw the fleece joggers or the tees on in the summer months too…
Ok, fine. I'm a year-round Dudley Stephens fanatic. And for good reason. This brand is beyond cozy, it's eco friendly (the fleece itself is made from recycled plastic)… AND it happens to be ultra-stylish. Which is not what you USED to imagine when you thought about fleece. Well, folks, Dudley Stephens changed the game. The Dudley Stephens fleece silhouettes are structured and fashion-forward, and surprisingly versatile! I dress them up and dress them down—I've even worn them with evening-wear!
Yes, fleece.
I don't really have to tell you if you own one, though. One of the downsides of the brand is that once you buy one…it becomes kind of an addiction. I have an entire section of my closet dedicated to Dudley Stephens fleeces in every color and style—from beige and black, to neon!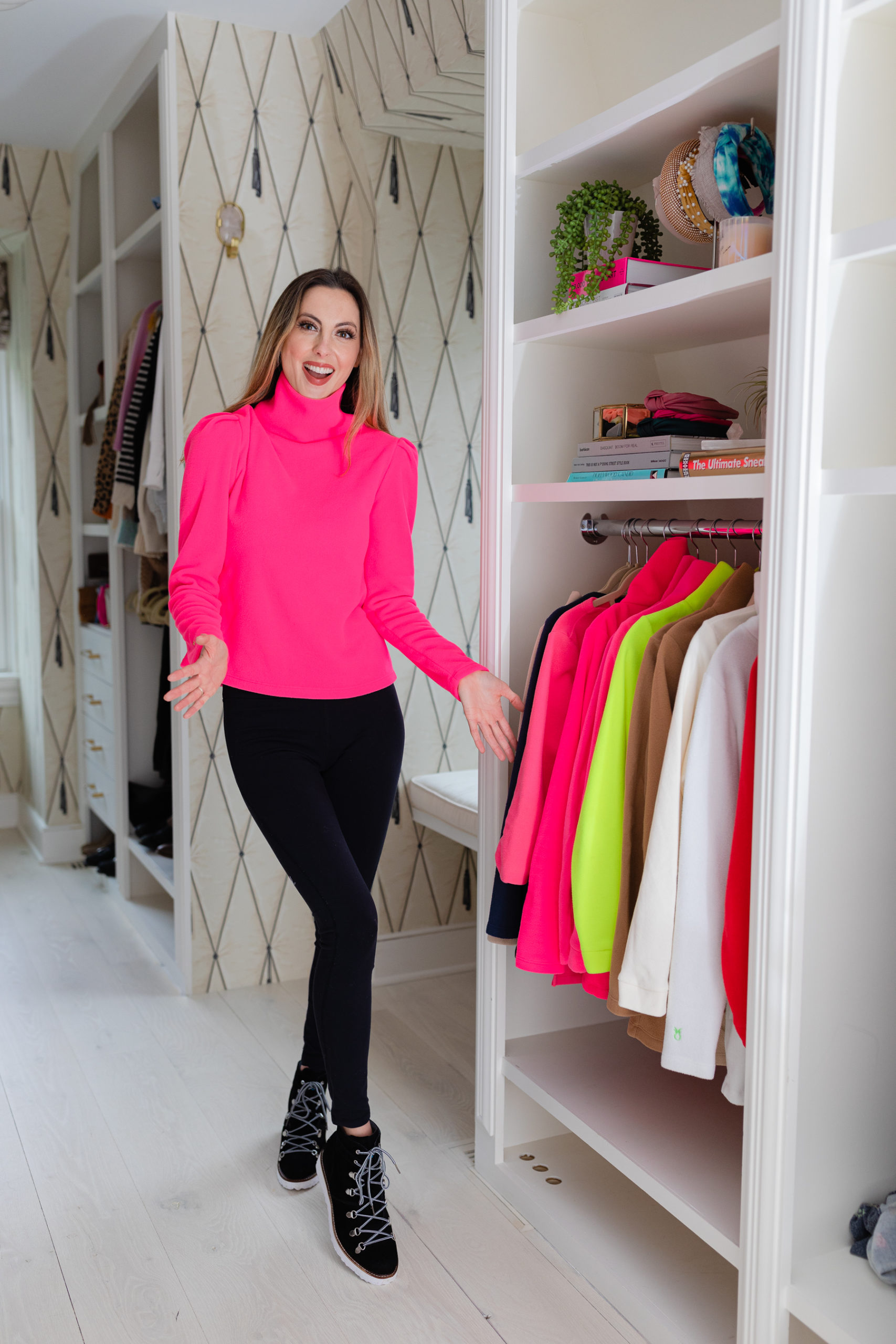 I have a personal love for the brand as well—the sisters who founded the company, Lauren and Kaki, happen to be dear friends of mine. They're the type of women who are just as kind as they are business masterminds, and they're great and fun friends to boot. Plus (and I don't say this lightly) they really, REALLY have figured out what women want. A Dudley Stephens fleece is like a comforting hug throughout the day and your best throw-on-and-go outfit that actually looks pulled together even when you don't have time to try. Hello, #MomLife.
Two years ago, I texted Lauren telling her I NEEDED (like, emergency-style) a Dudley Stephens fleece in Neon Pink. She loved the idea and we launched it together as a Mommy and Me collection! Marlowe and I shot the campaign together and it was honestly the MOST fun. I'm obsessed with the neon pink color to this day– it's vibrant but also more versatile than you think. I almost use it as a neutral. I've paired it with everything from simple black, white, or denim– to plaid and tweed! I'm including some images below from the launch we did, since it's so fun to look back at baby Marlowe and take a walk down memory lane.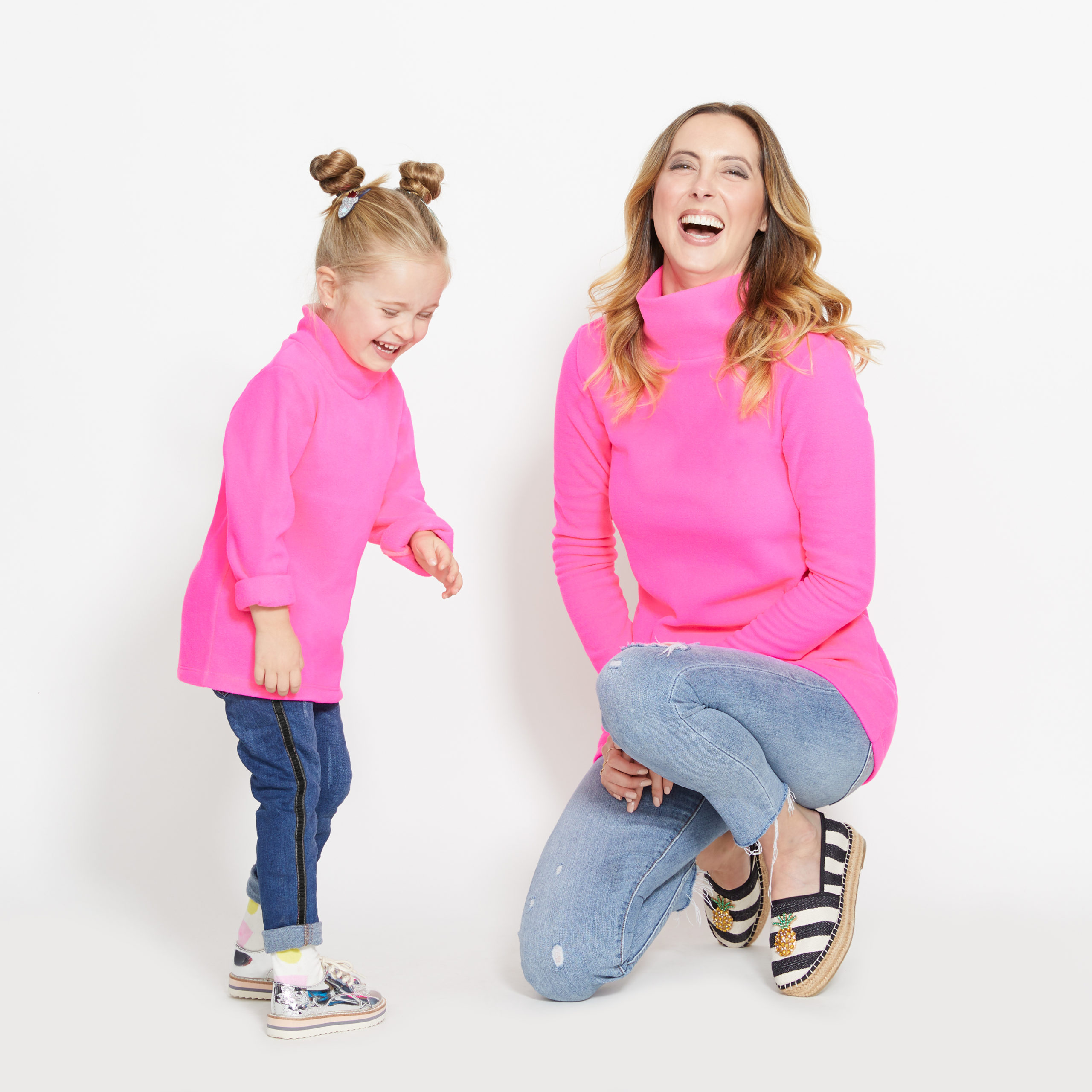 I'm so excited to share that TODAY my most favorite neon pink Dudley Stephens color is launching in the Palmer Puff Sleeve style!
And I couldn't love it anymore. This style is just so fun and chic—the turtleneck silhouette with a cute puff sleeve that makes the fleece a little more femme and fancy. It's just what my closet needed, and I've been wearing it nonstop. I pair it with black leggings and cool accessories for a little Street Style, or denim and sneaks for some weekends-with- the-kiddos vibes. I would even wear the Palmer Puff Sleeve with a black satin skirt, major jewelry, and dressy pumps for a night out! All of this sounds crazy until you try it on…and then I know you'll get what I mean. I wear a size S in this style by the way! Definitely make sure you check out the Dudley Stephens Sizing guide for advice on how to order. Just make sure you hop on it, since the other thing Dudley Stephens fleeces are famous for is selling out quickly.
Happy shopping! And I'm sure you'll be seeing MUCH more of this beautiful new fleece on my social media this winter and spring!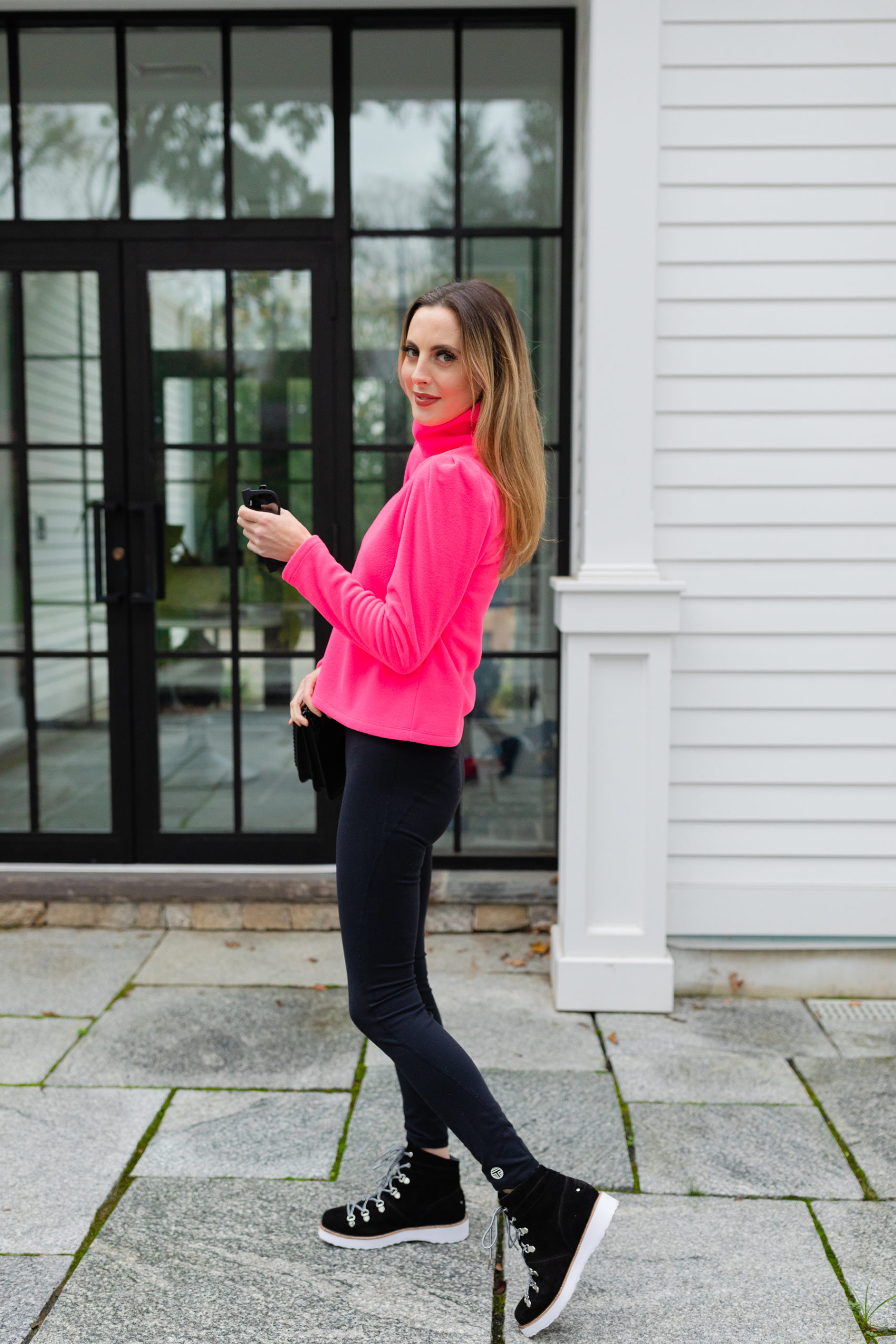 Photographs by Julia Dags | Happily Eva After, Inc. © 2020 All Rights Reserved