The following content may contain affiliate links. When you click and shop the links, we receive a commission.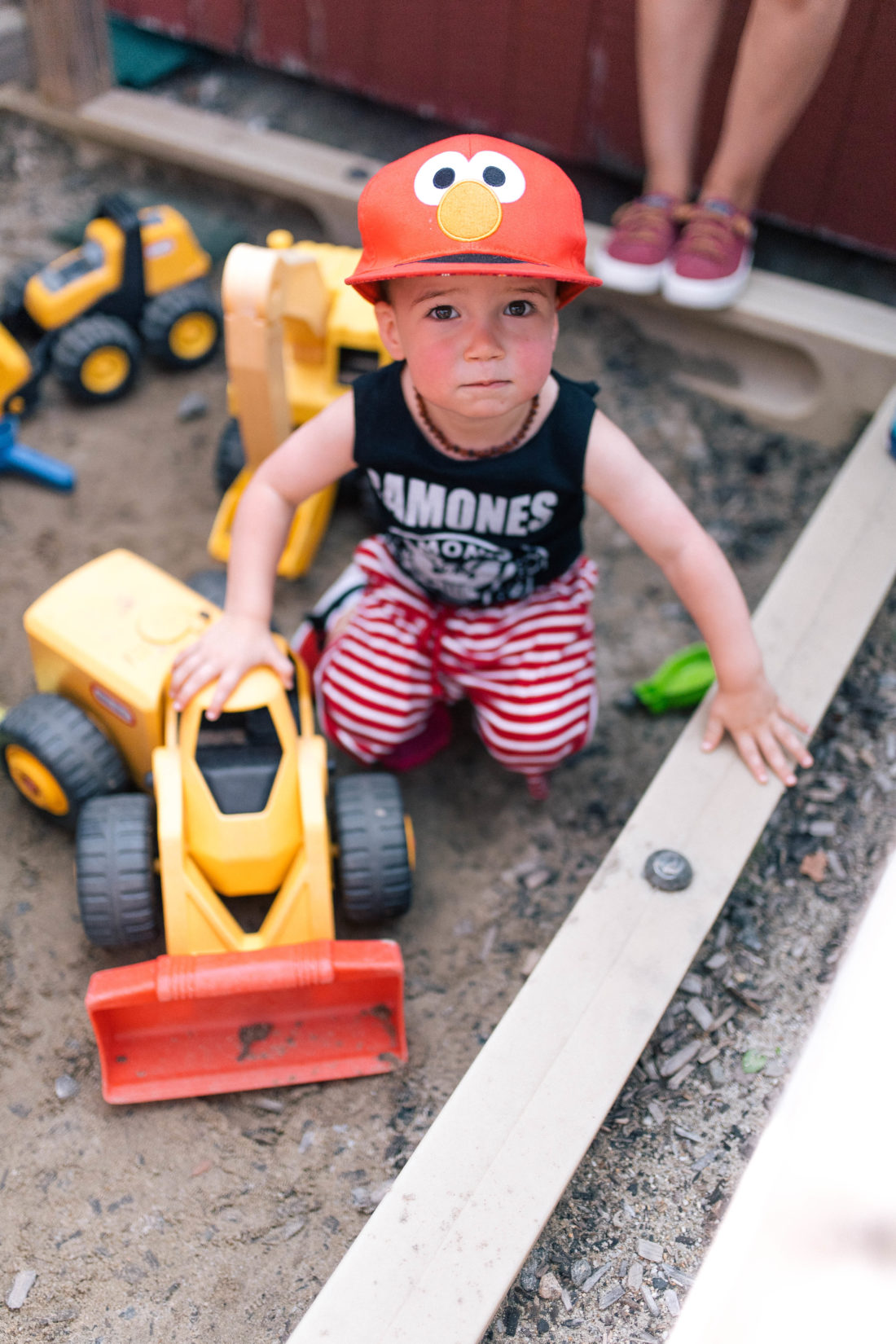 When I found out I was having a boy, I immediately felt so much responsibility as his Mama.  Especially in the current social and political climate, at the peak of the #MeToo movement no less– it's easy to see how raising boys to become respectful, thoughtful, and gently powerful men is of the utmost importance.  I want my son to be a part of the change and not the problem.  Of course once people are adults, the actions they take are not exactly their parents' fault– but I wholeheartedly believe that the values actively instilled in our children will serve them their entire lives.  One tenet I live by, though, is that words can only do so much.  It's so important to me that my kids watch US living and breathing the values we want them to learn, and hopefully these concept will become as natural to them as their heartbeats.  Today I thought I would share some of the values I'm teaching my son, in the hopes that he will grow in to the type of Man we all need more of.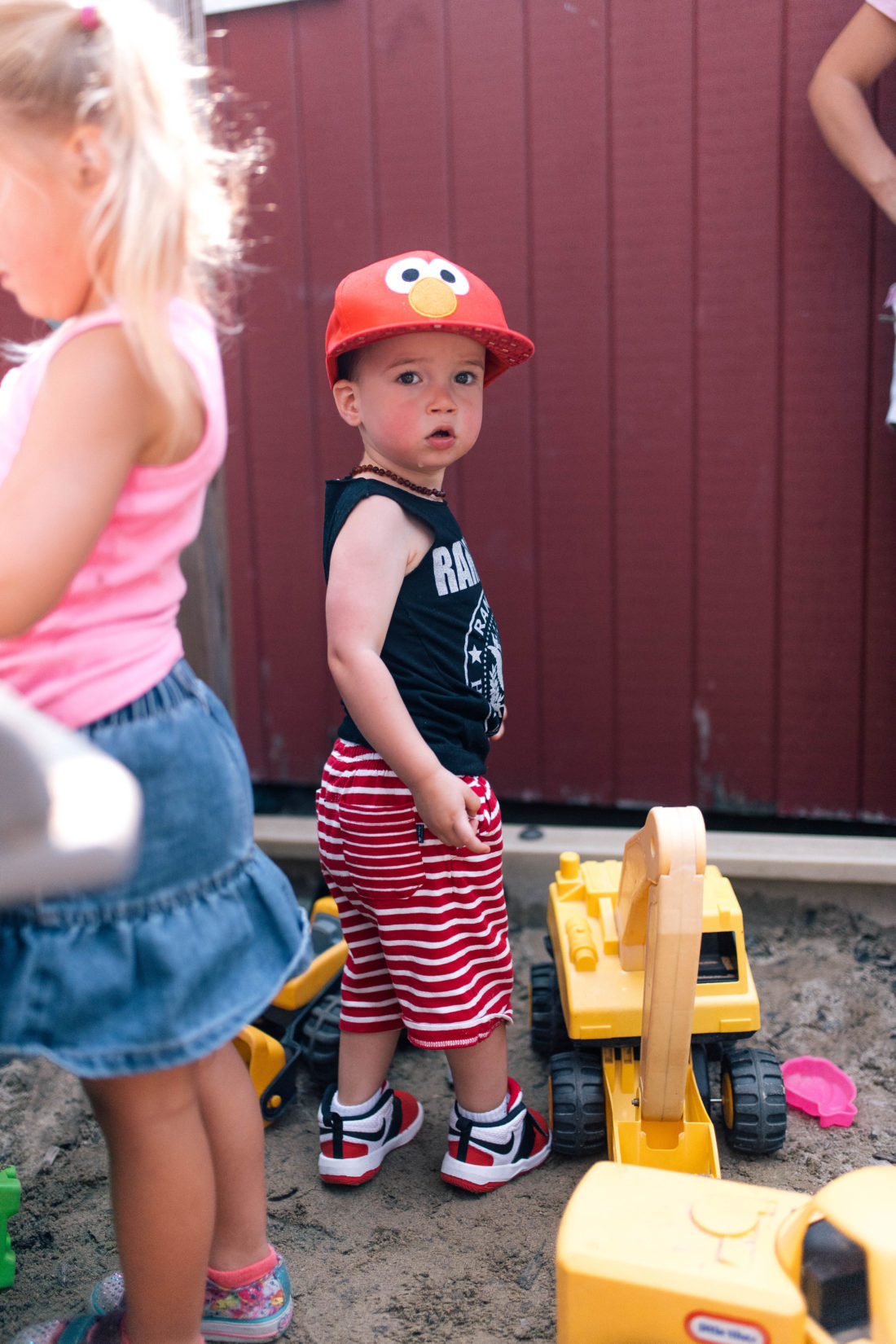 Masculinity Means Anything You Want It To
It's so important to me that my son fully understands that there is no "right" way to be a boy or man.  That he is enough exactly as he is, for exactly who he is.  From the minute Major was born, he was always a softer, more gentle soul.  Marlowe came out like the roaring Leo that she is, and Major came out with his calm energy, and eyes full of wonder.  He has the combination of playful energy, athleticism, "boy" curiosity and ability to get himself in to ALL kinds of trouble– and also an intrinsic, beautiful sweetness.  He goes up to any tiny baby in the room and wants to give it gentle kisses, and he is so open with his emotions and how he is feeling at any moment.  I hope he never loses that.  I think that our society's long-held concept of what manliness is continues to hold many men back– and trip them up.  I can't wait to see what kind of man my little sweetie becomes– on his own terms!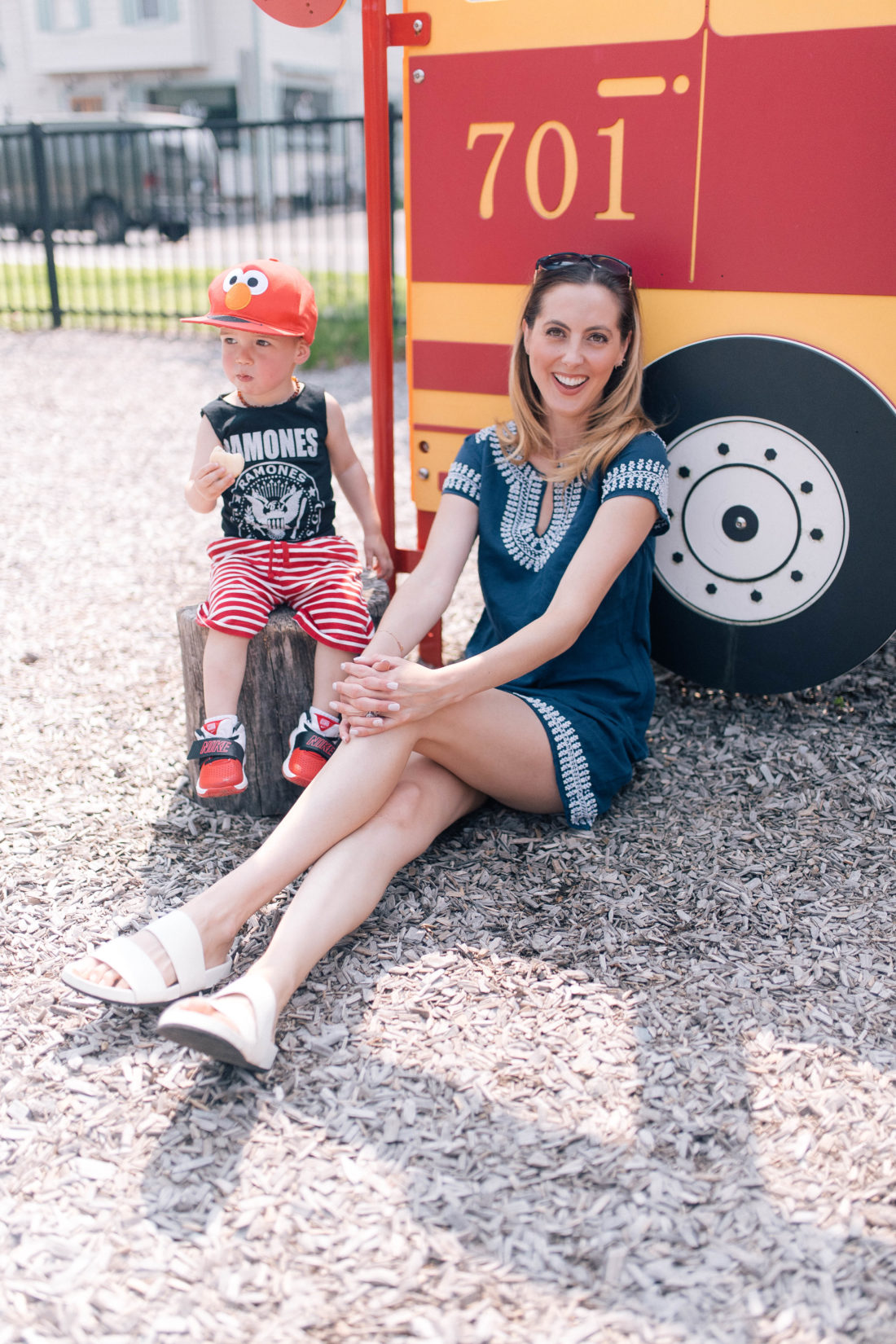 Be Kind
Before you do anything, think to yourself if it's the right thing.  Choose kindness over everything else– not only because it feeds your soul the most, but because it WILL come back to you tenfold.  I hope to teach Major to help somebody struggling with bags on the street, to sit with the kid sitting alone in the cafeteria, to think before judging somebody.  I truly believe that our inner compass tells all of us what the right actions and decisions are, but that it can get hard sometimes to follow that inner voice.  It's so important to remind ourselves of it daily!  Most of all, I want to instill in both of my kids that the most important person to be kind to is YOURSELF. Invest that energy in to feeling your best, accepting yourself for where you are in that moment, and speaking to yourself how you would want others to speak to you.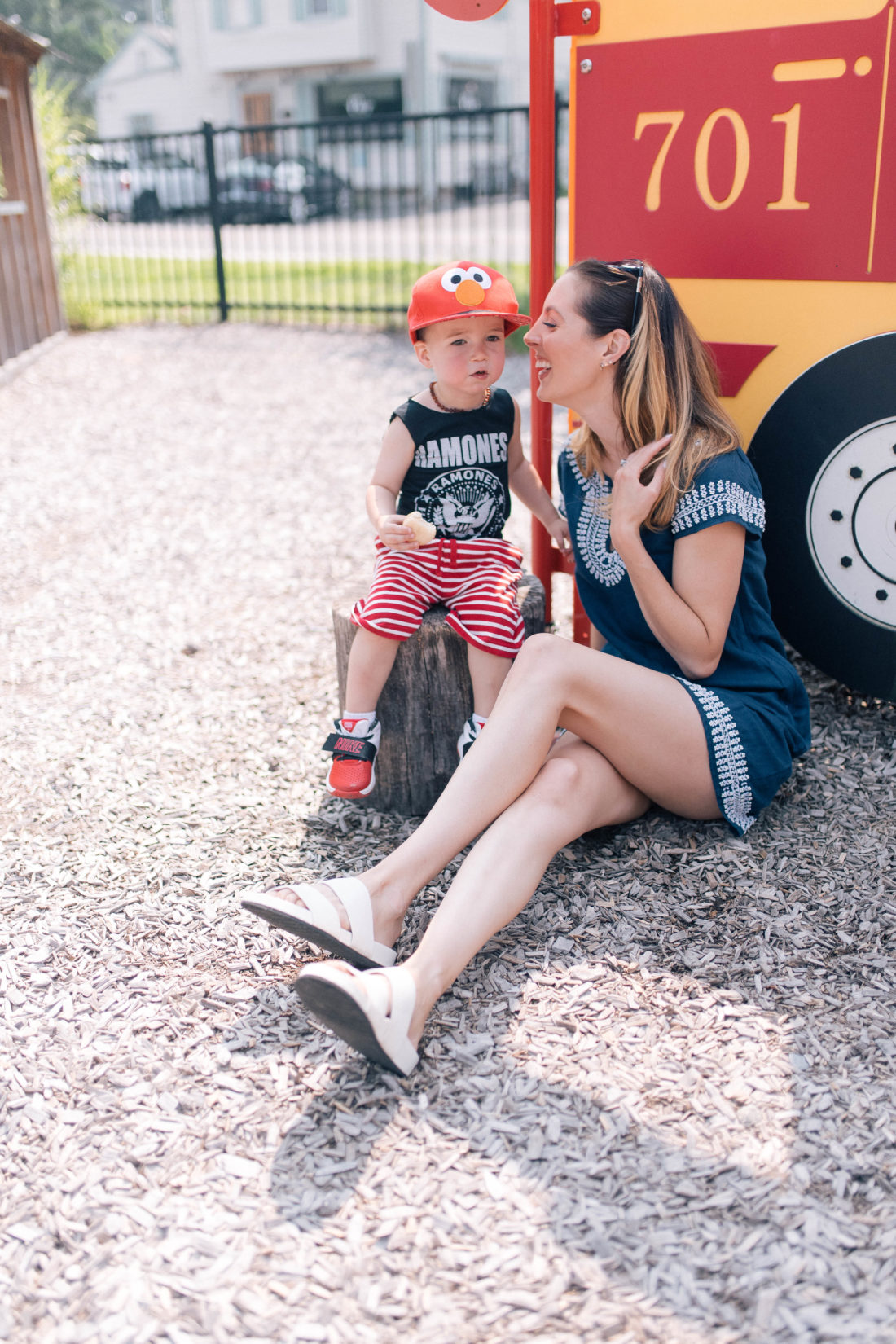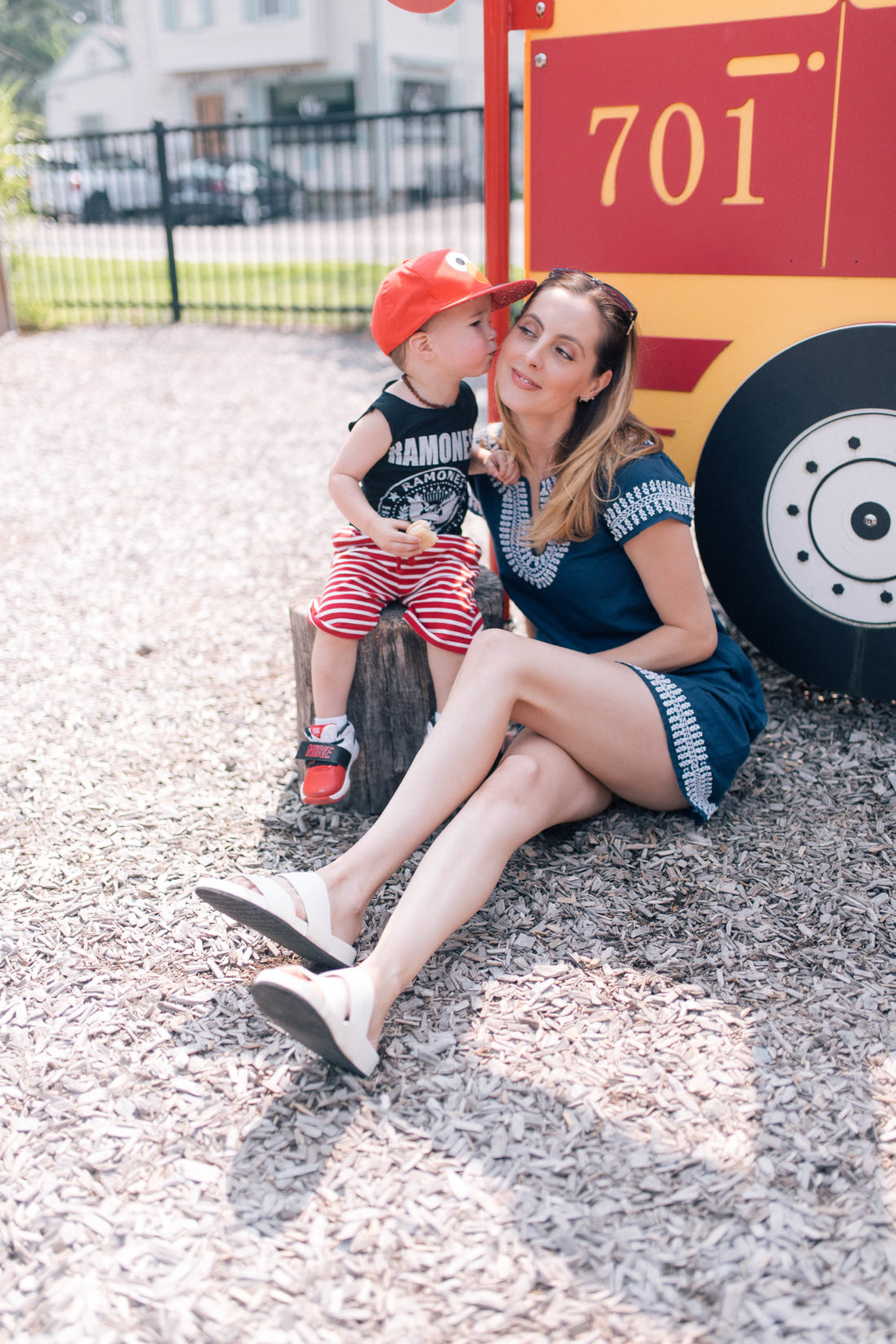 Respect Women
This should go without saying, but strangely often does not! I can't tell you how many guys I dated who  "respected women" in theory (according to them), but in actuality would demean me in little ways constantly.  I find a big difference between intellectually agreeing that women are as worthy of rights, paychecks, and responsibilities as men– and the behavior that indicates that this has actually been absorbed and believed.  Thankfully, it is starting to change, culturally, but we still have a long way to go.  Kyle and I have struggled with it in our own marriage! Even though we both work full time, I am often the one who takes on most of the traditionally "female" roles in our household on top of the other work I do.  We're working on it.  What's important is to keep the conversations going, to share feelings, and to bring our awareness out of those antiquated times.  My hope is that Major and Marlowe see Kyle and I both working hard, respecting each other, and trying our best to discover a new and modern familial dynamic.  We don't get it right every time, but we try to ask the big questions.
Under this same umbrella of respect is the concept of respecting a woman's body, and her sexuality.  These lessons will no doubt be much more important as he grows up, but they're ones I plan on drilling home in a big way.  I think that having a sister (who he adores) will help him to intrinsically understand this as well, hopefully!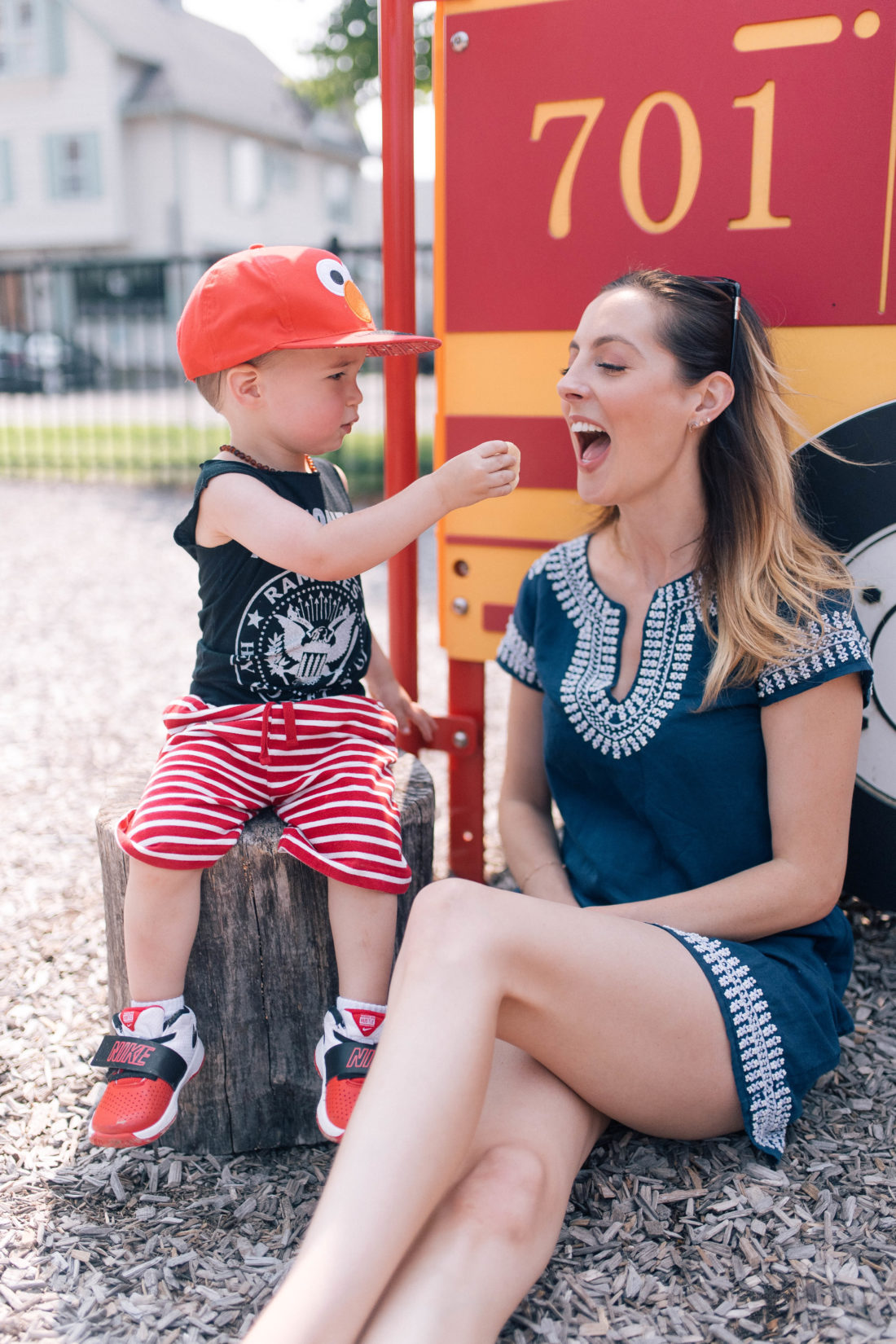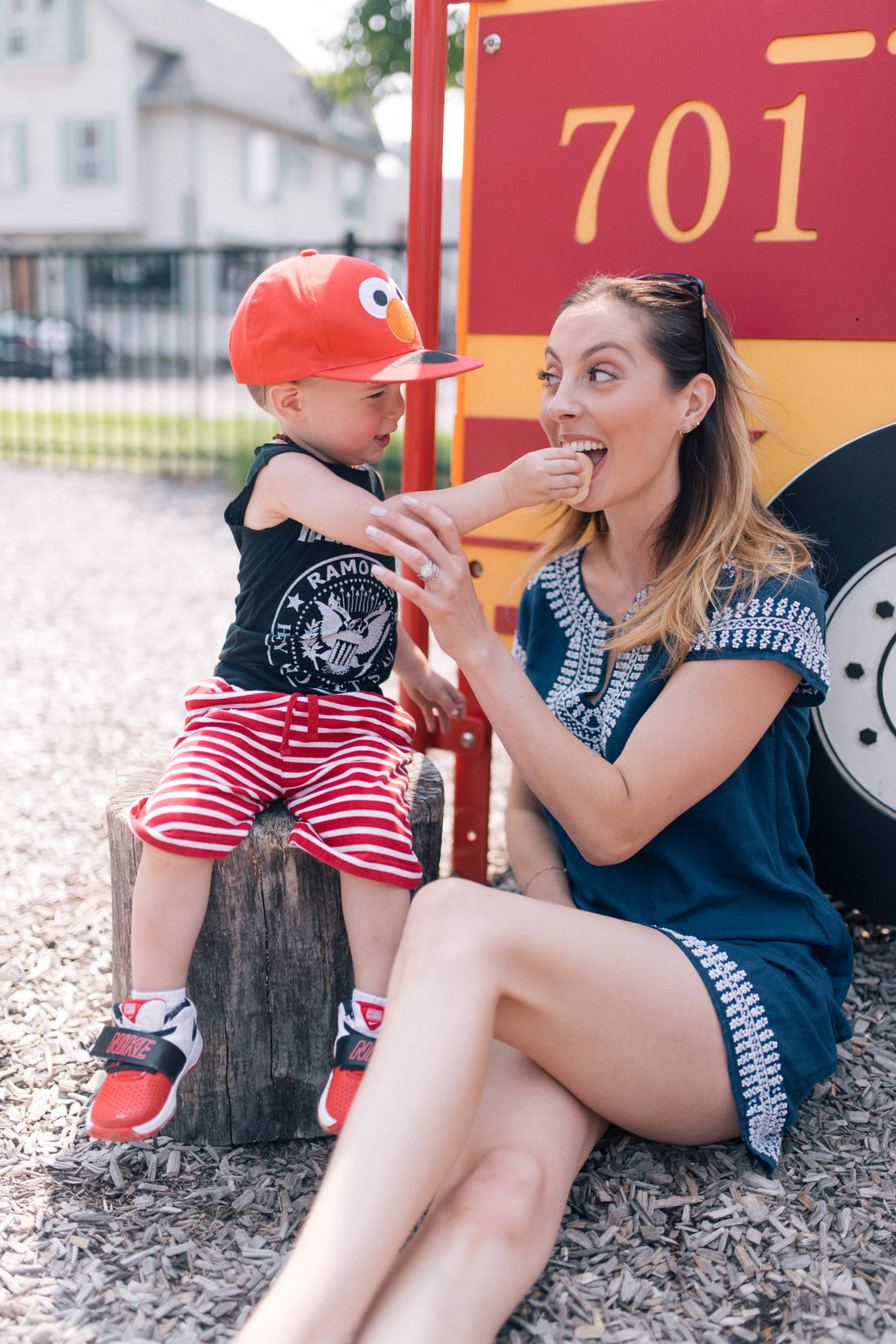 Manners Are Essential
At this moment, because of a very long history as such (and upheld by many centuries of violence), the world is easier for White Men than it is for anybody else.  As a result, it is heartbreakingly easy for little white boys (who turn in to white men) to think that they are entitled to an easy and good life.  And this entitlement manifests itself in a myriad of ways at times, unfortunately– in everything from violence, to sexism, lying, cheating, and anger.  Of course not ALL "White Men" have this entitled attitude! Thankfully.  But it is an important cultural trend to recognize, and I think when you have a boy, in particular.  I think it's important for Major to always know that the world doesn't owe him anything.  That hard work, kindness, intelligence, and respect will get you everywhere in life– and that he must treat every soul he encounters with the same recognition.
I expect my son to have manners always, to show his appreciation for the care others show him, and to be respectful in all walks of life.  The most joyful people are the most grateful people– and that is something I remind myself of daily.  My son WILL be the man who holds the door open, who helps a woman with her jacket, and who takes anybody's hand who needs a helping one.  And that is a promise!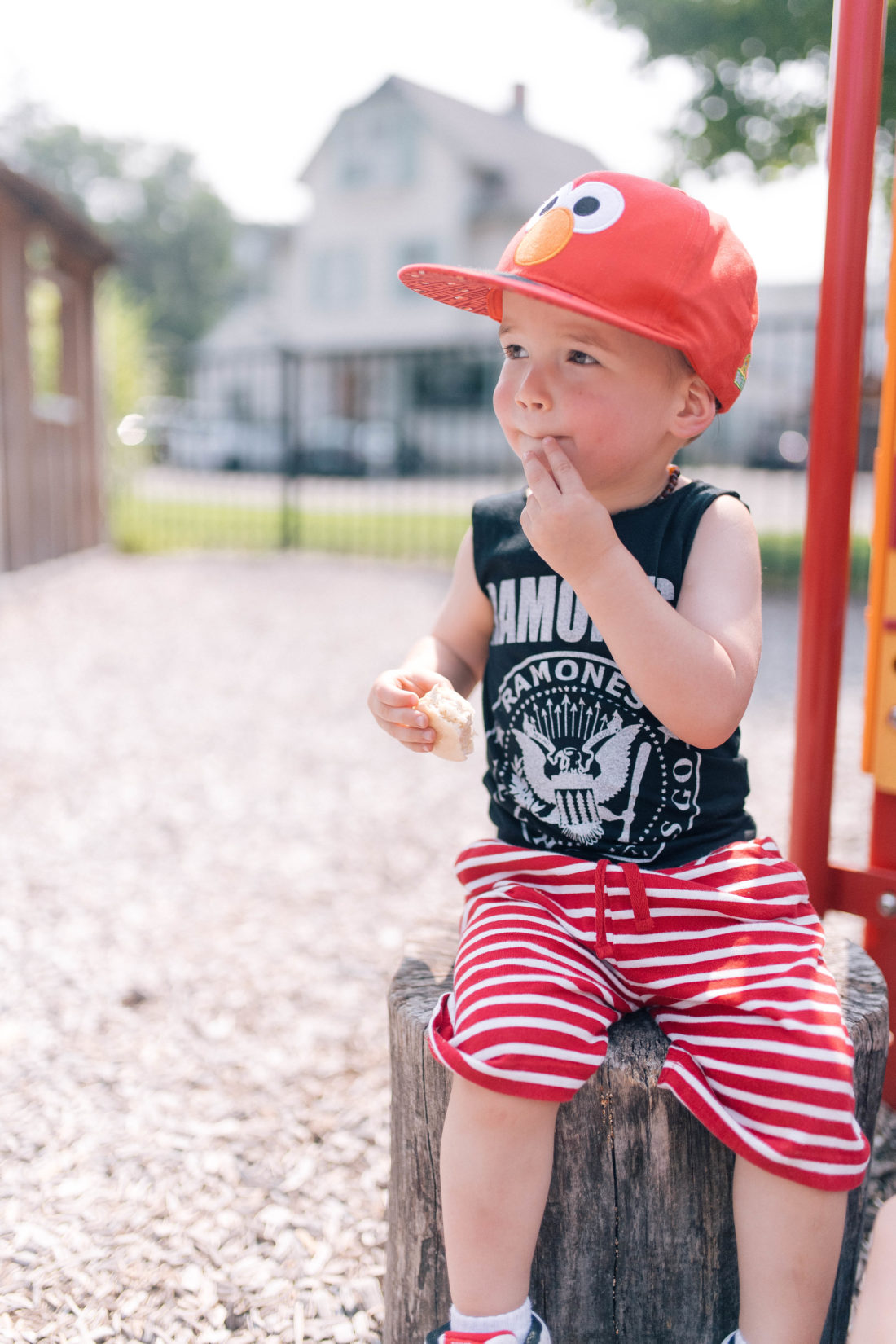 Find Joy Every Day
Life will have ups and downs.  That's ok! That's normal.  It's important to know that even in the dips and valleys, that it is ok to have those periods of discomfort– and to stick them out.  The tides will change, they always do.  I hope to teach Major that even in the darker times, it's important to find the simple joys in every day.  Even if it's one small thing.  It can do such big things for our psyche and for the way we treat others to tap in to what makes us truly happy! I hope he finds something (or many things!) that he truly loves, and give them his all.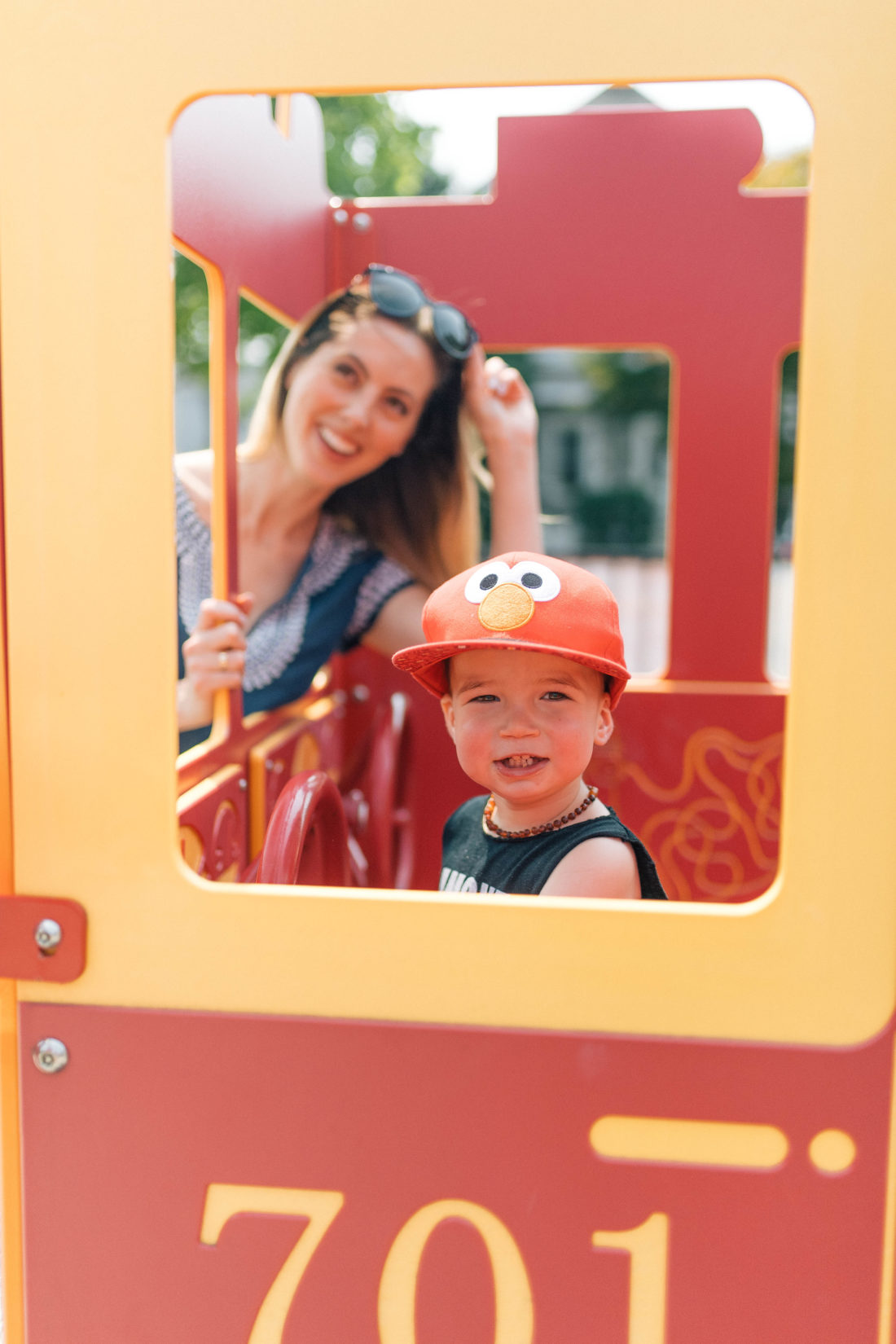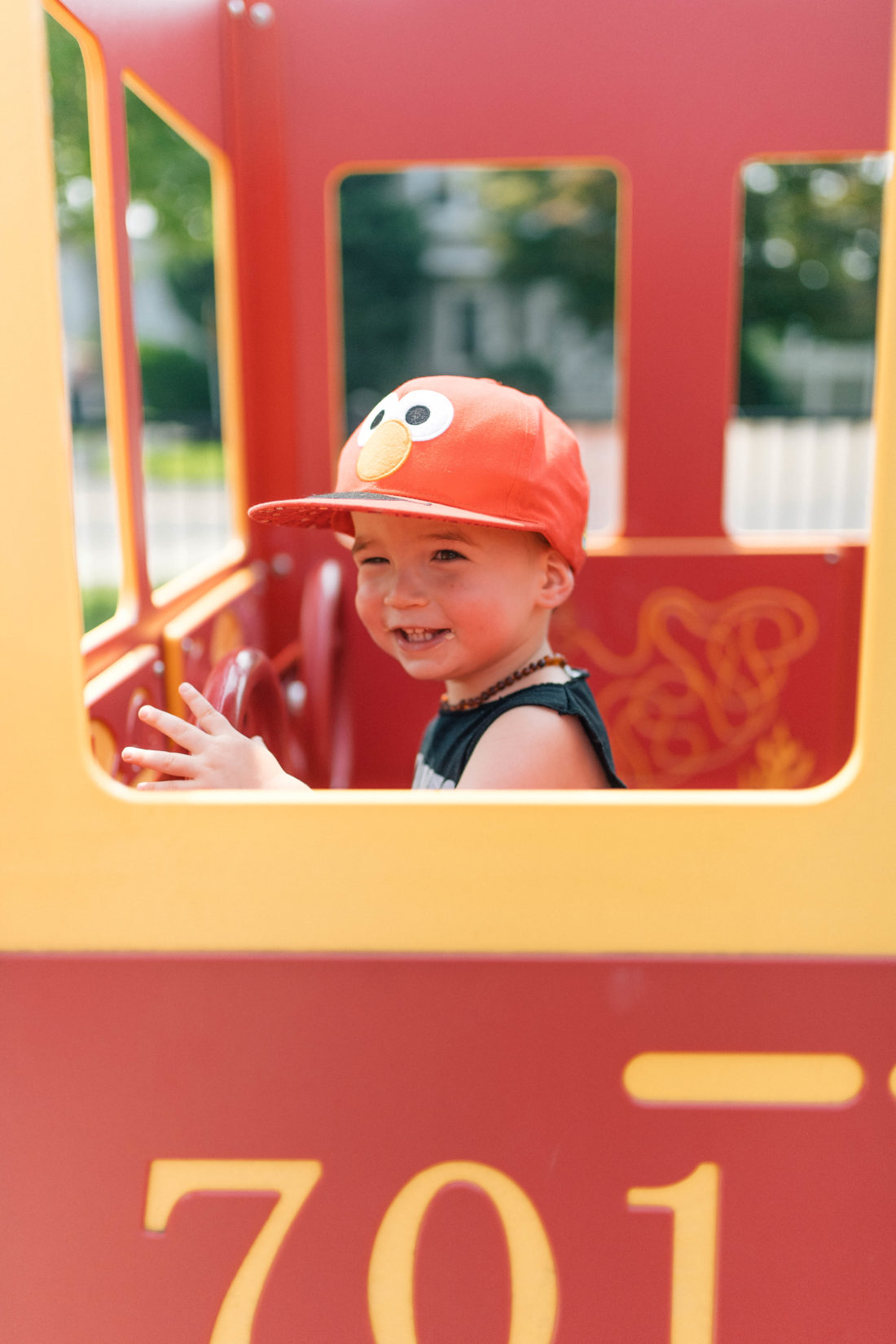 Do you have sons? What are the values that you are prioritizing in raising them? I'd love to hear your thoughts!
Shop the look…

Photographs by Carter Fish