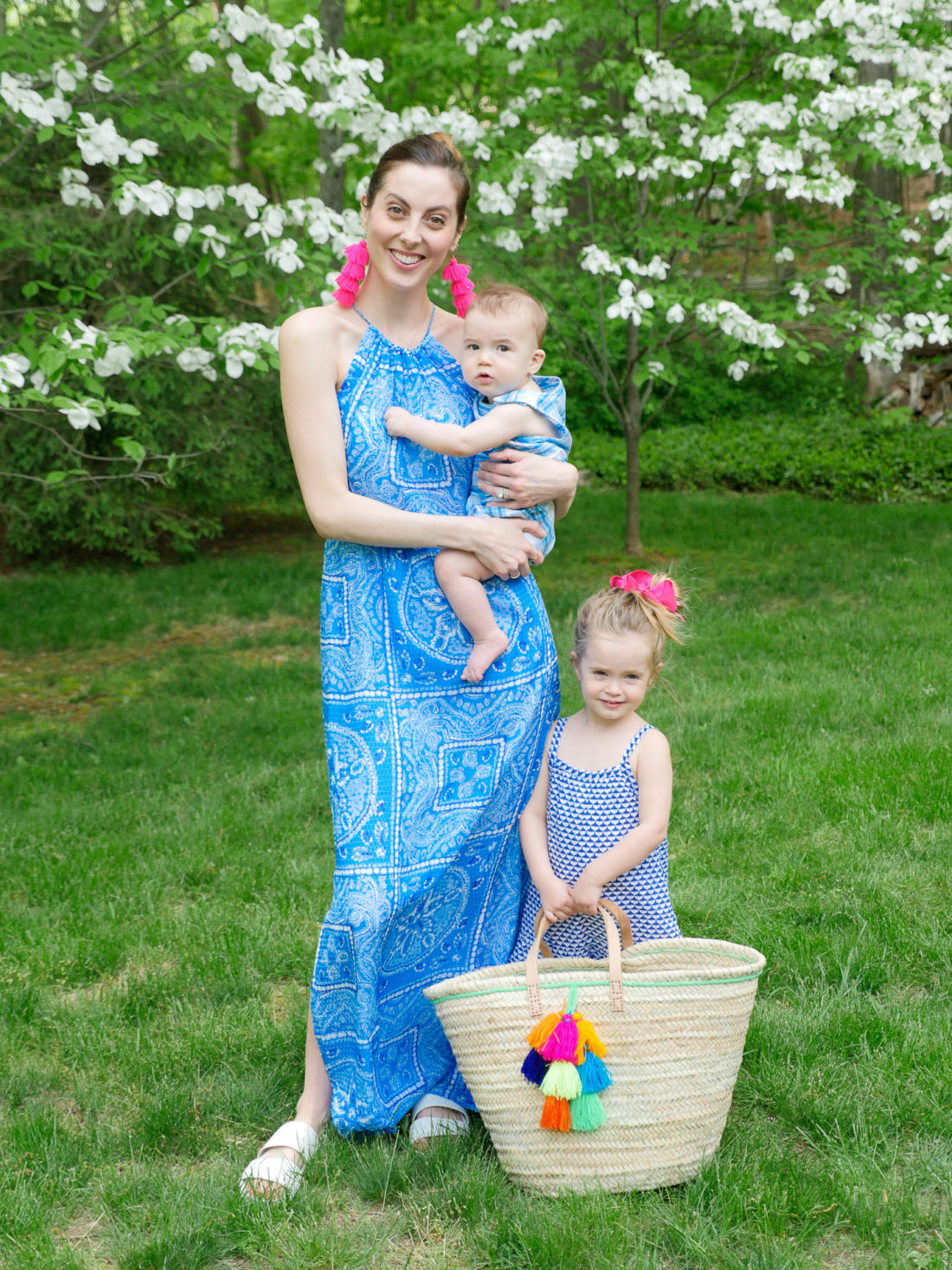 **Many thanks to JĀSÖN for sending this sunscreen and bug spray for me to test out, and for sponsoring this post! This blog post was written in partnership with JĀSÖN.  As always, the thoughts and opinions expressed below are entirely my own.
Our first Winter in Connecticut was…rough. After the cuteness of a "White Christmas" had passed, the long weekends stuck inside with a toddler and a newborn really took their toll.  Cabin Fever to the max! We would sit together and count the days until the sun was out, our pool was open for the season, and the weather was nice enough to do what we LOVE to do as a family– explore!  All four of us can't get enough of spending time outdoors.  In fact, I will go so far as to say that spending weekly time outdoors really contributes to my own good mood and sense of mental wellbeing.  Even Major loves taking walks in the stroller outside!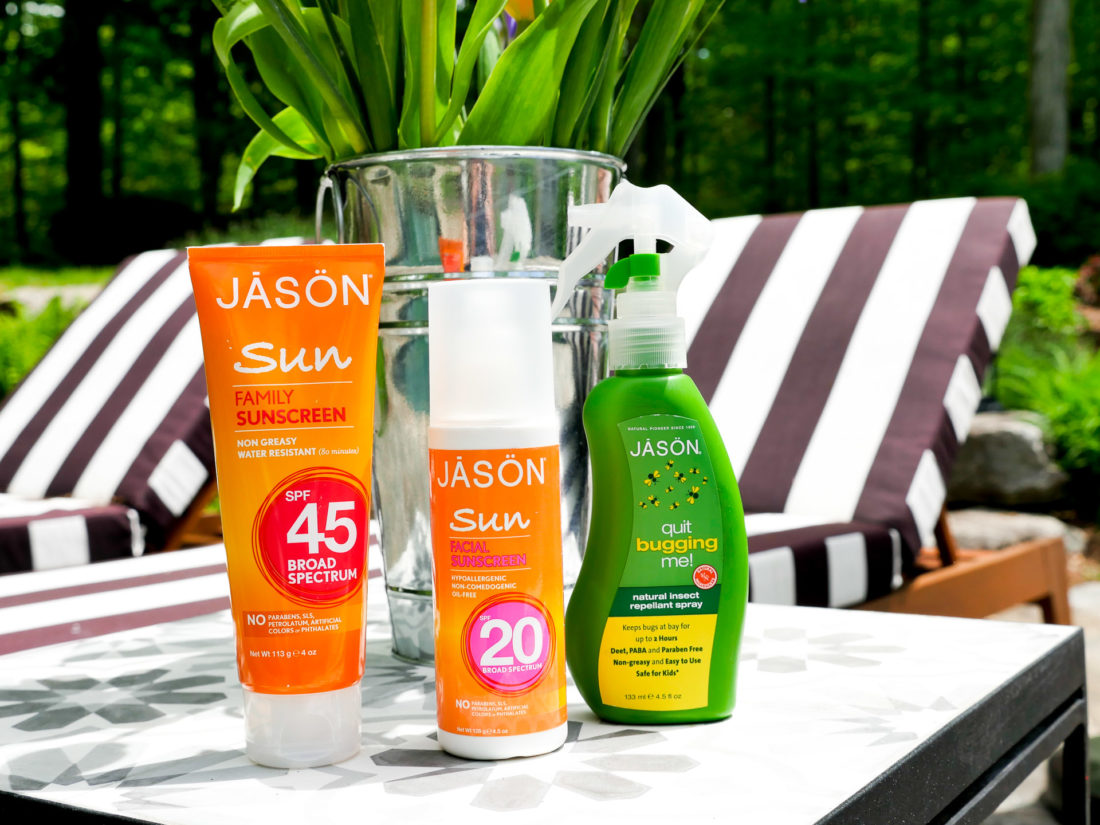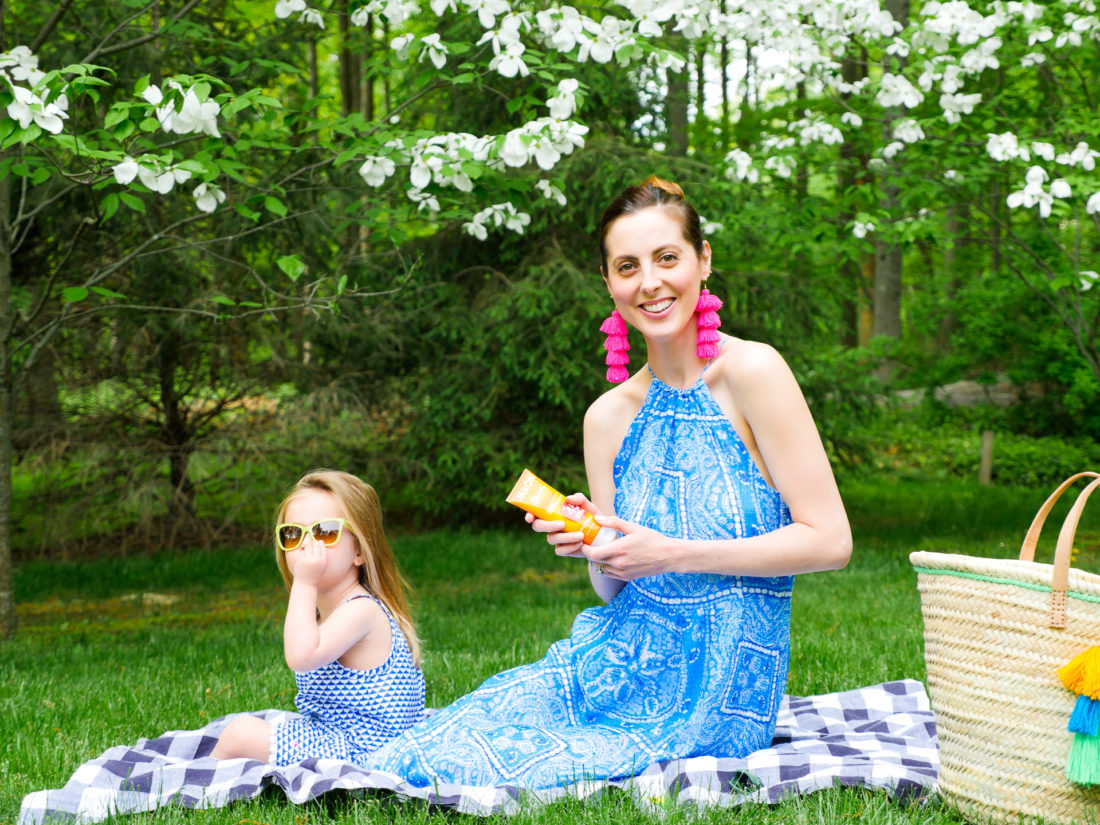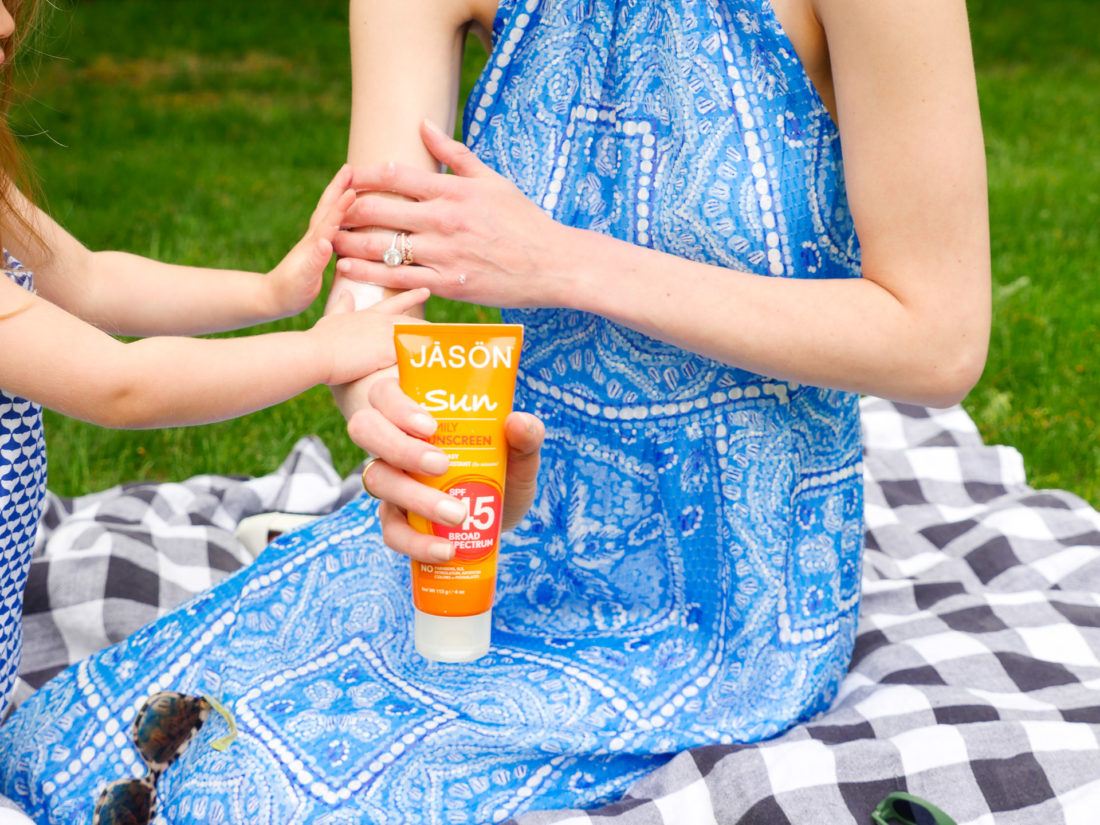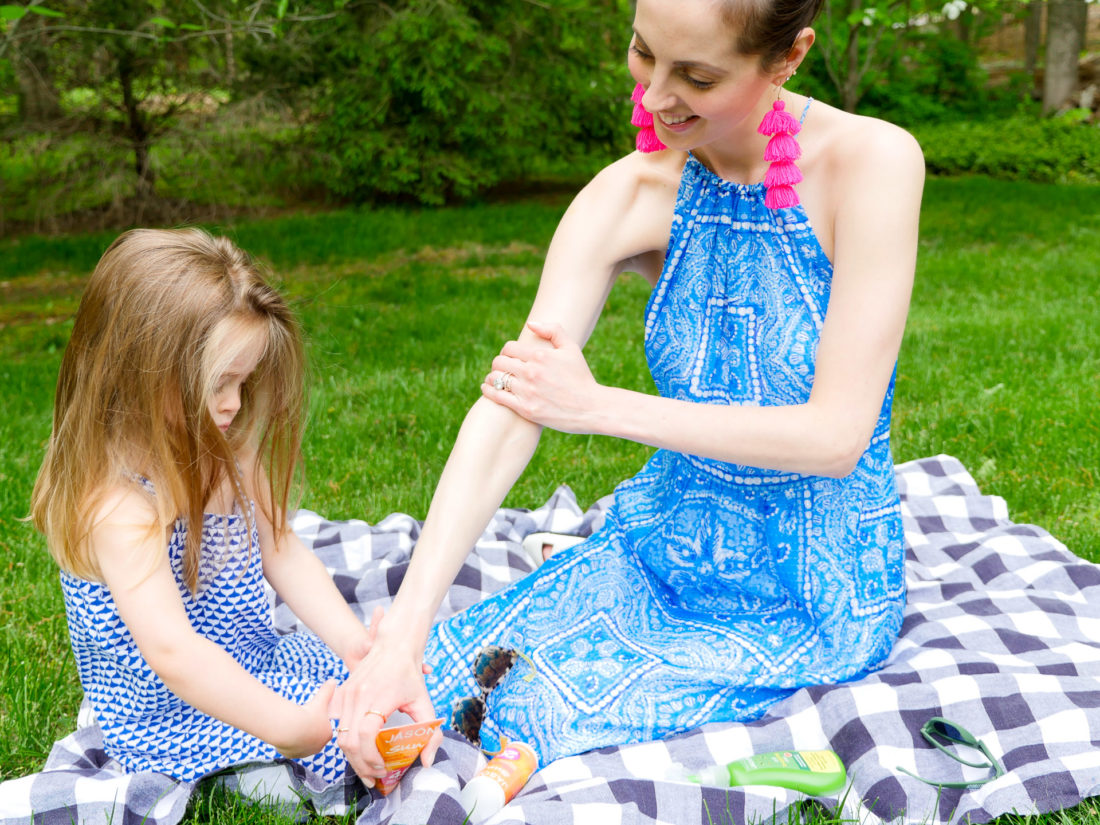 When spending time as a family outdoors, though, safety is key.  It's more important than ever to be wearing the right kind of SPF and even bug spray!  Spring is a really gorgeous and uplifting season, but the sun can be searing one minute and fine the next– and the bugs are usually out in full force!  With Zika exploding like wildfire across the world, you can never be too safe.  I don't mess with mosquitos at all anymore.  Not to mention gnats, ticks, and fleas.  Stay away from my babies!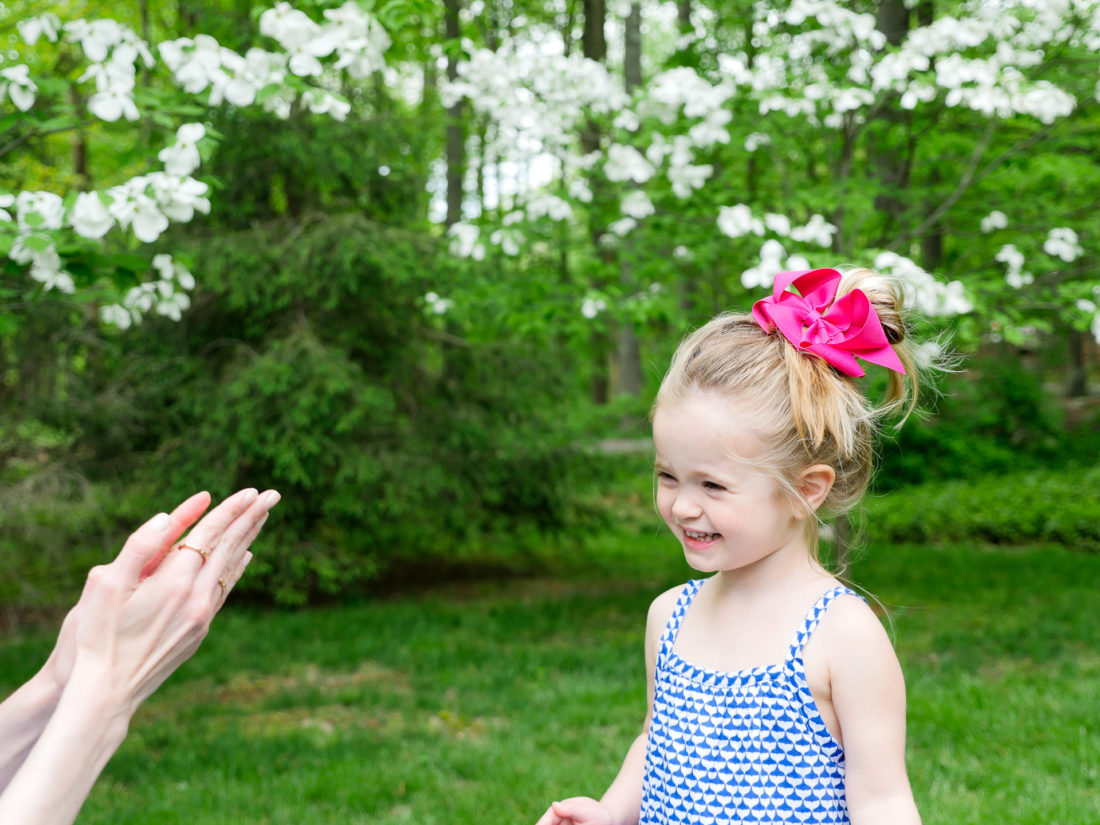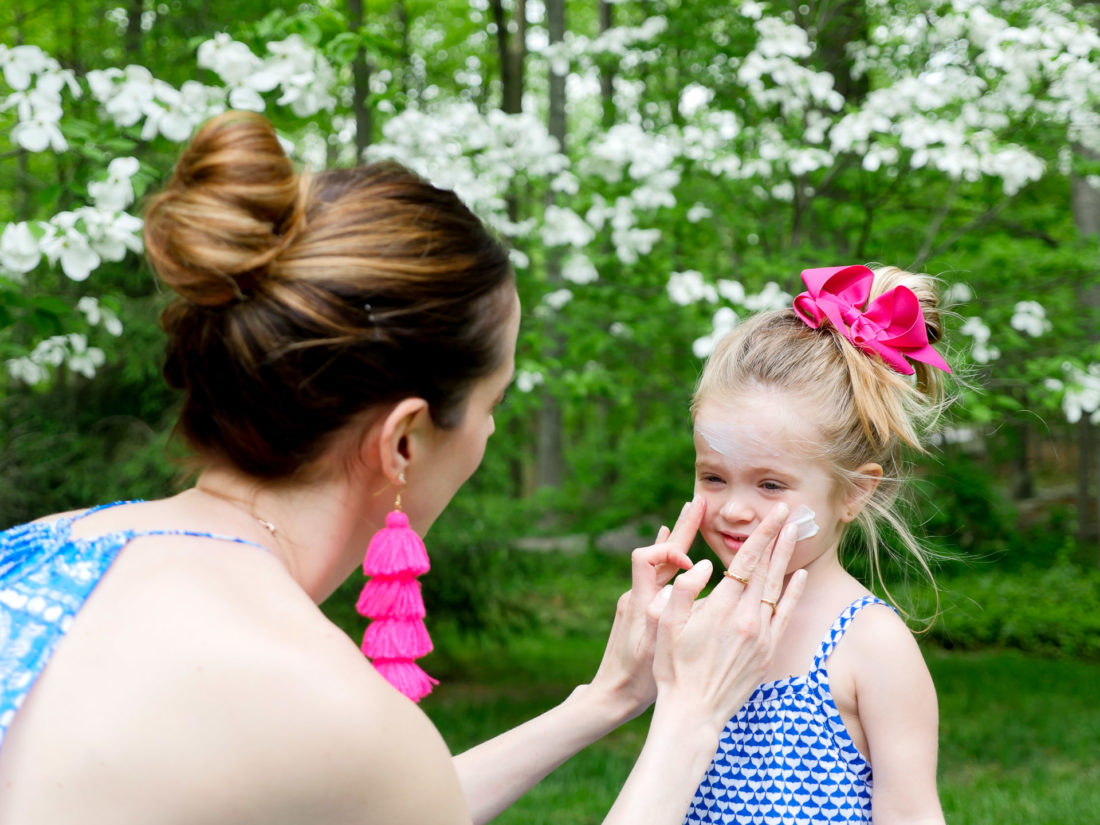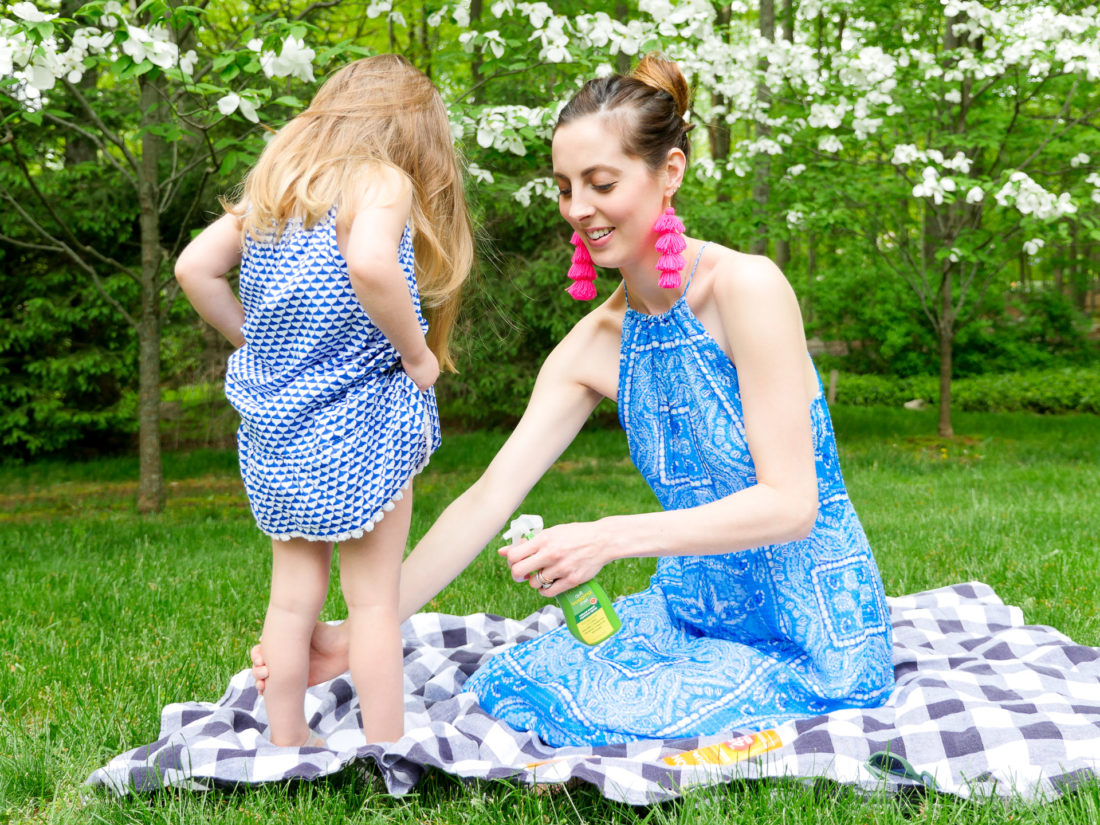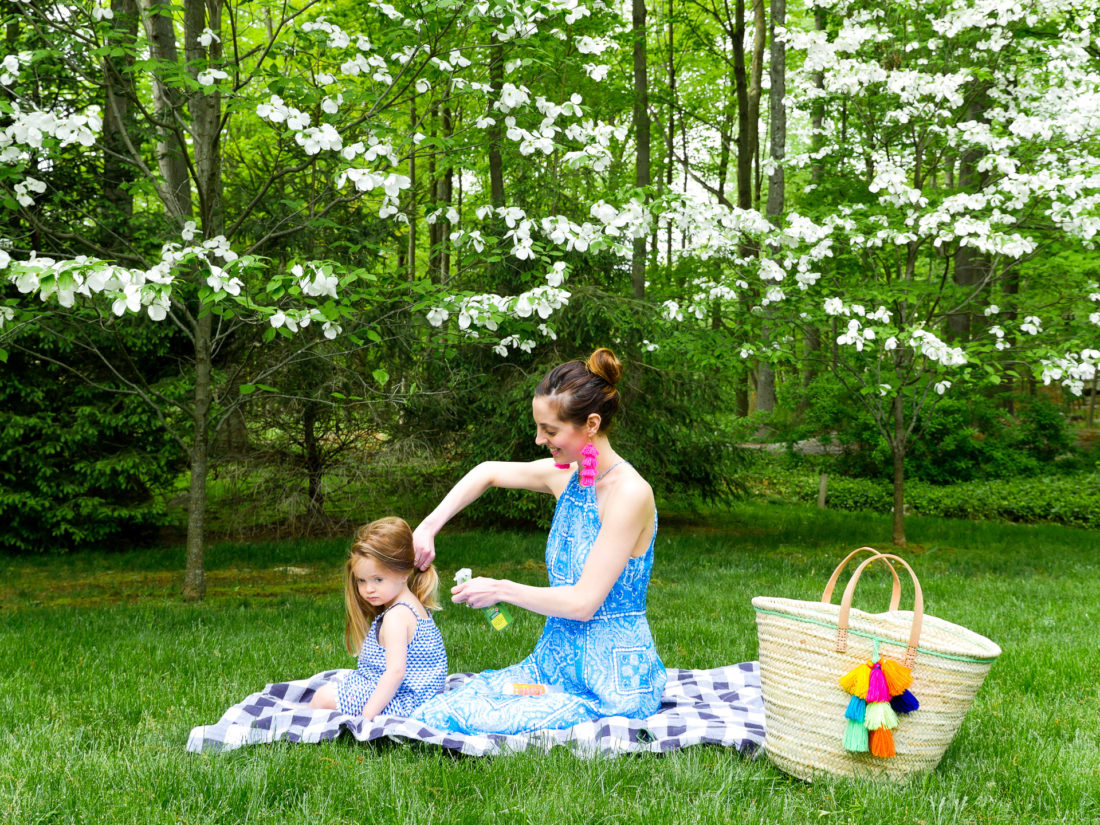 For both Sunscreen and Bug Spray, I prefer to use  products with minimal chemicals.  It's so important for the kids, and for Kyle and I as well! Plus it seems crazy to use one product on the kids and a different product on us– why not streamline? Right now, I'm loving the JĀSÖN  line of sunscreen and "Quit Bugging Me" Insect Repellant  spray.  I really like the sunscreen because it's split up in to two categories– one for face and one for the rest of the body.  I love when brands do this, because as somebody who has had problem skin in the past, I'm always weary of a one-product-fits-every-body-part mentality.  Who wants breakouts after a day in the sun?  The JĀSÖN Sun facial sunscreen is non-greasy and doesn't make me break out! Plus, it rubs in easily so I can apply makeup on top. The JĀSÖN Family Sunscreen is also awesome.  It's non-greasy and water resistant– and I love that it's Broad Spectrum SPF 45.  I always make sure to lather up all four of us right before going out and to reapply often while we explore.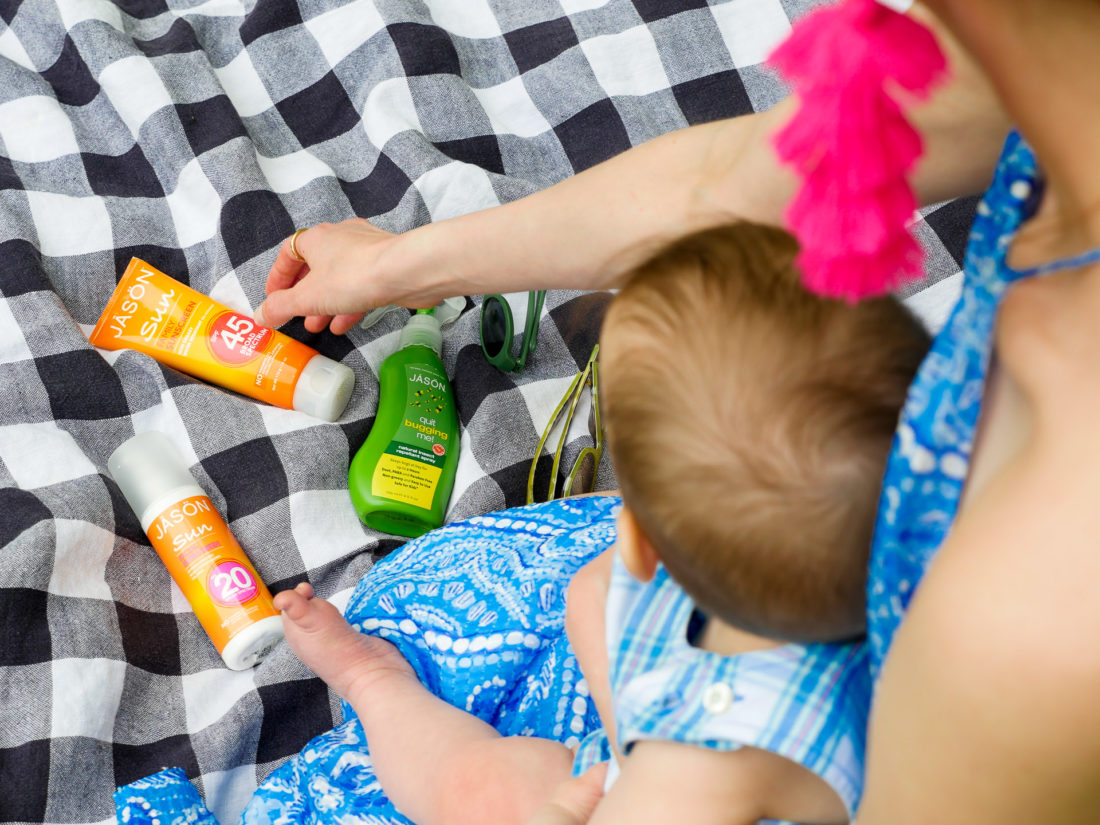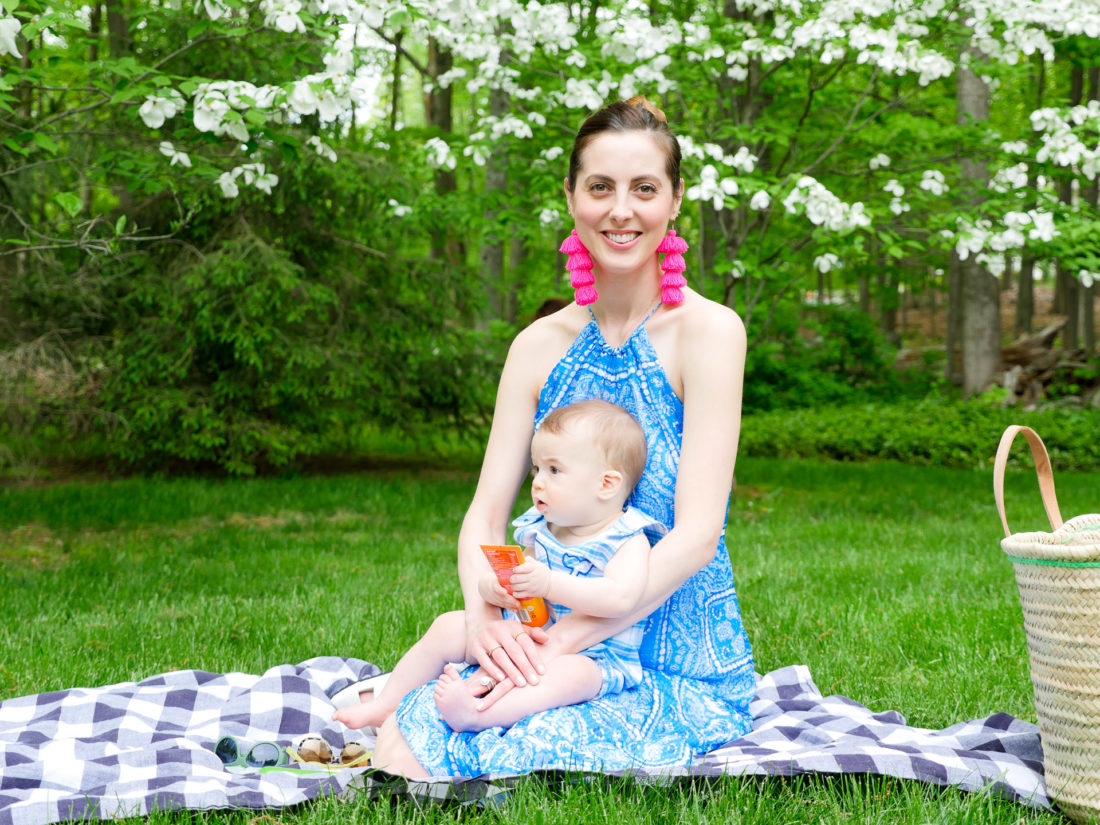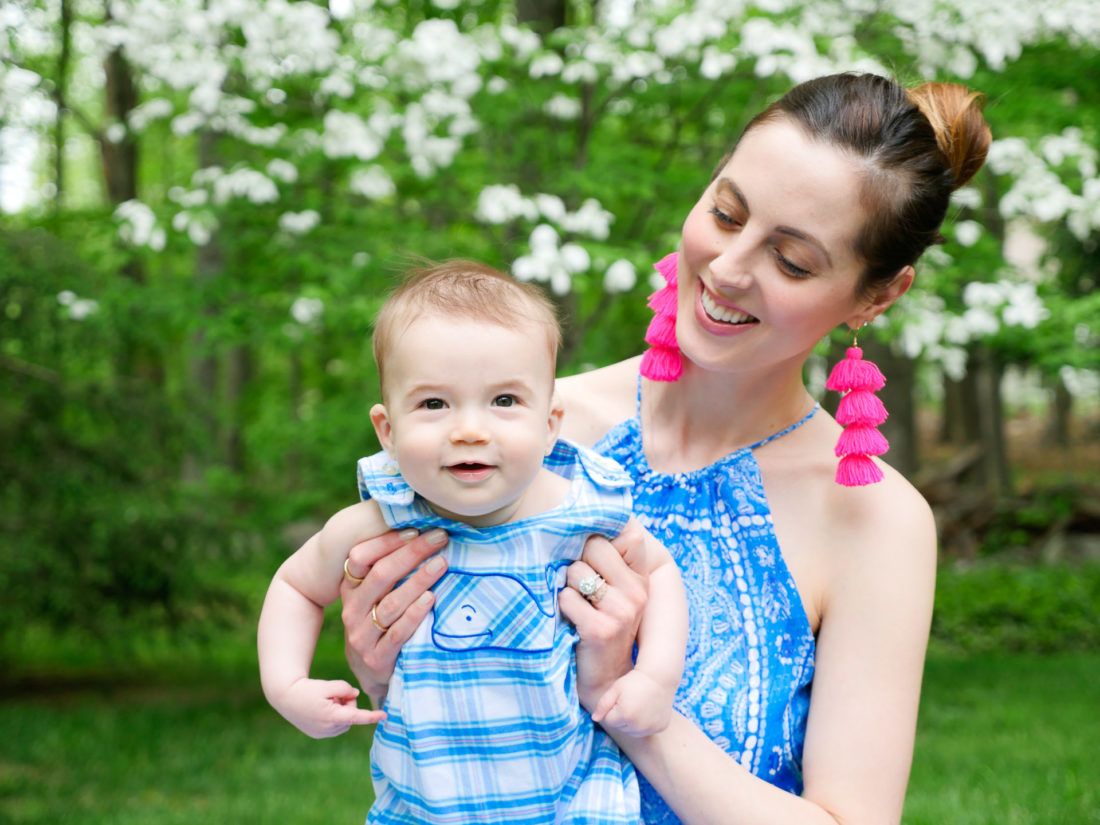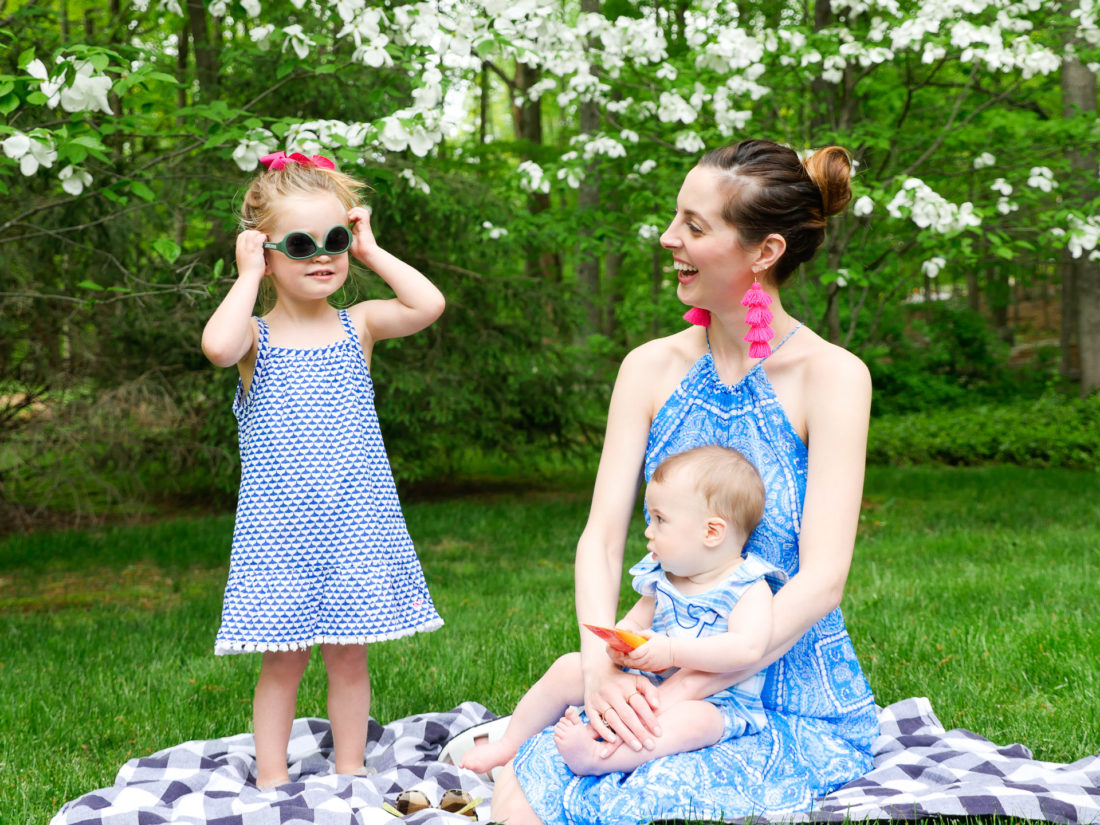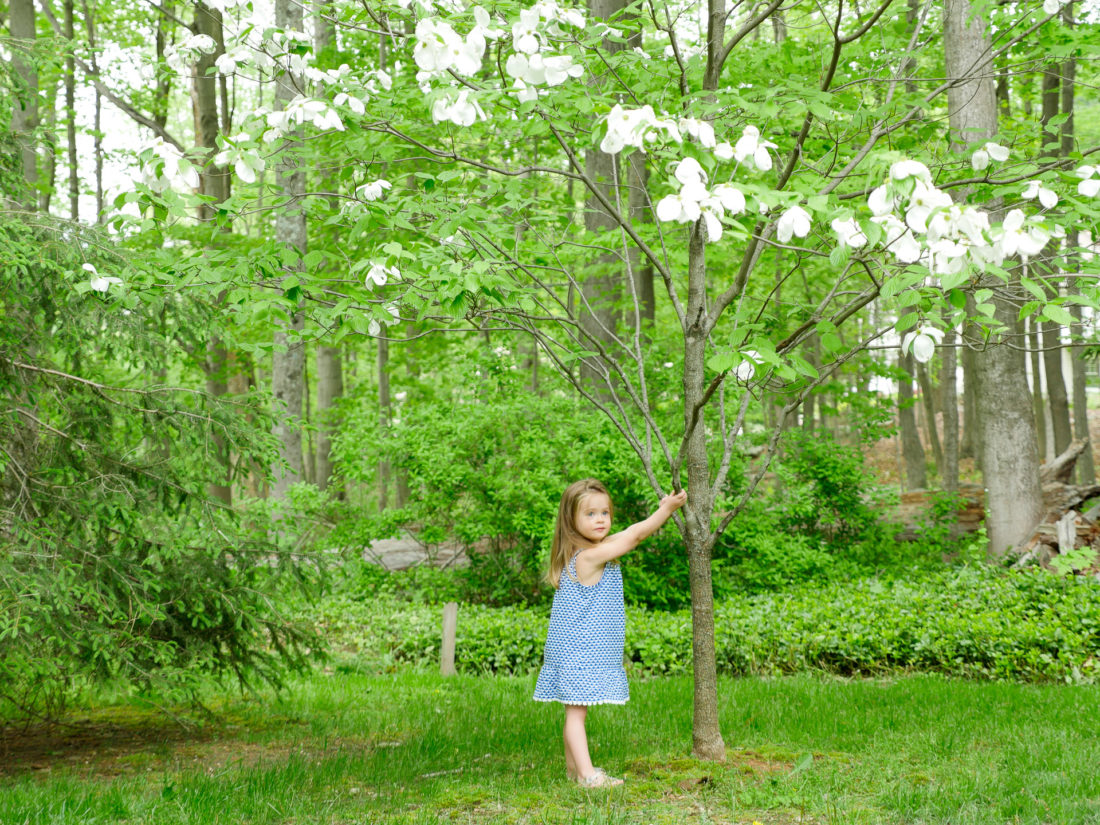 "Quit Bugging Me" Insect Repellant spray  (available at Whole Foods) definitely wins the award for cutest named bug spray. Ha!  I really like the formula as well.  It's not overpowering for the kids, and keeps the pesky bugs at bay.  It makes me feel good to know I'm spraying something on their skin that isn't filled with harmful chemicals that Major (and Marlowe, to be honest) will inevitably lick off at some point in the day.  I normally spray this on while we're out and just reapply as needed.  Even spraying the outside of your pants can help.  I make sure to focus on the ankles and legs this time of year.  Major is already crawling all over the place so it's especially important for him being so close to the ground!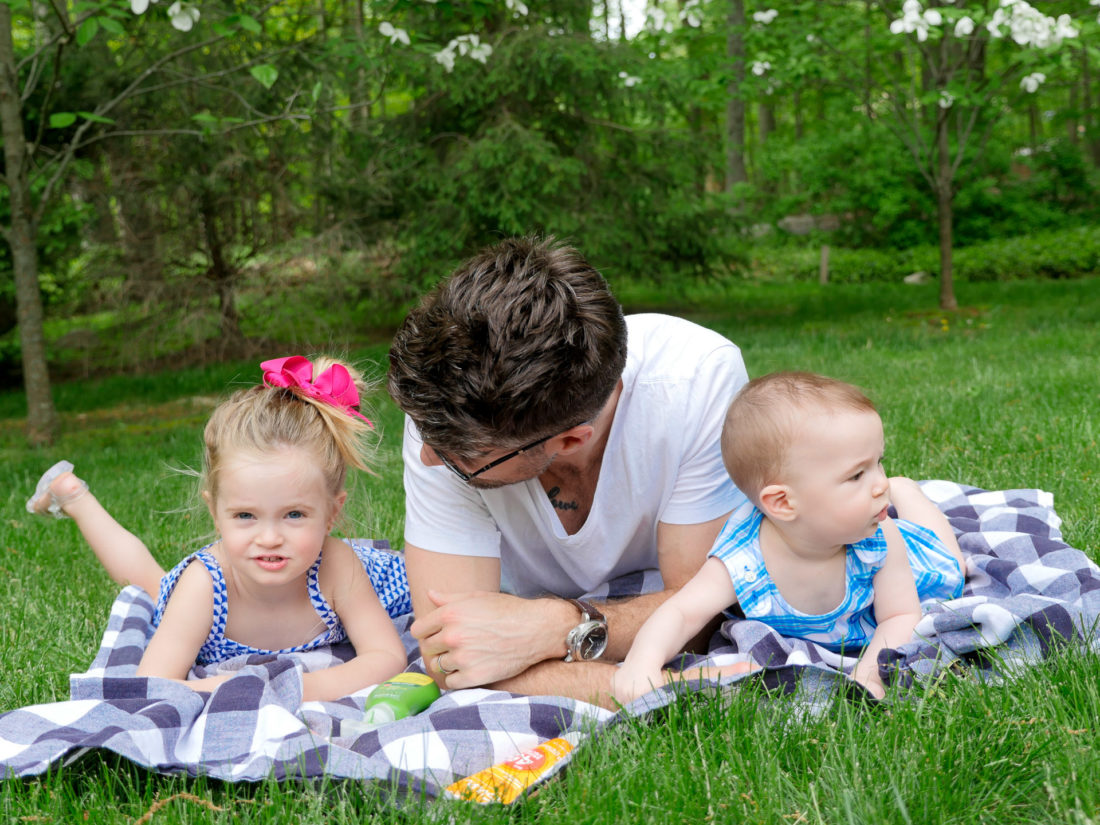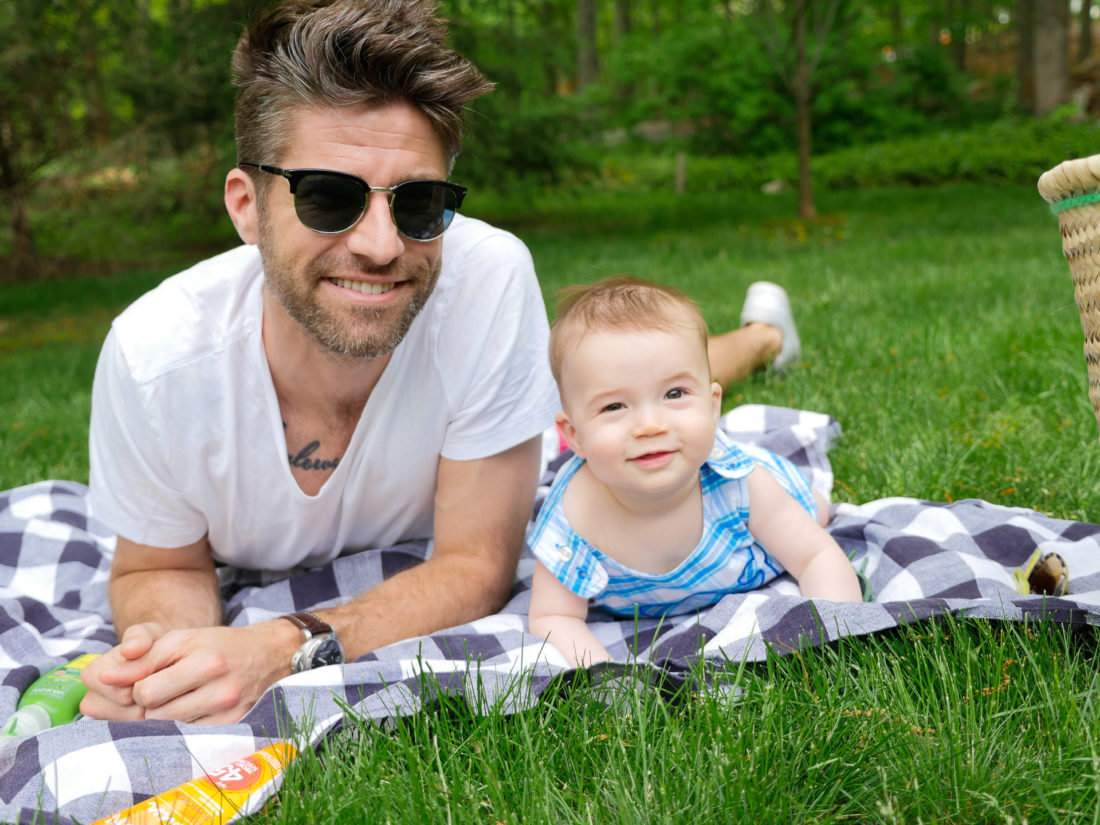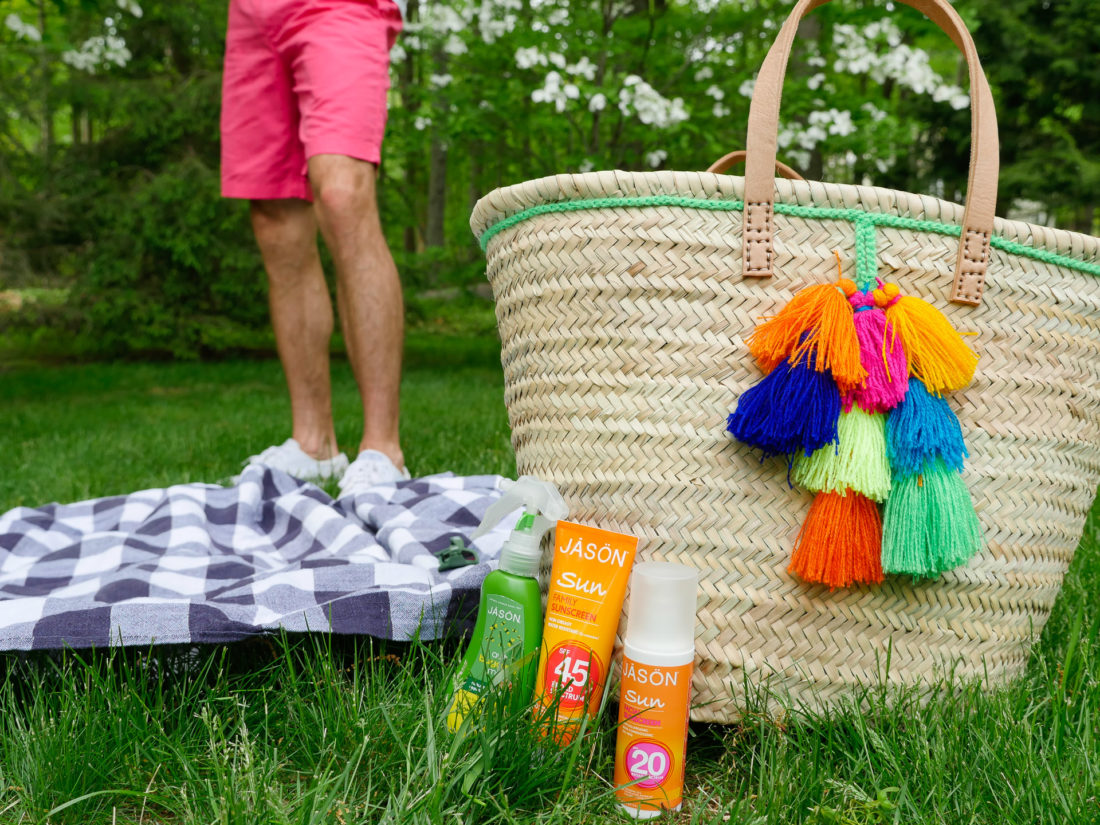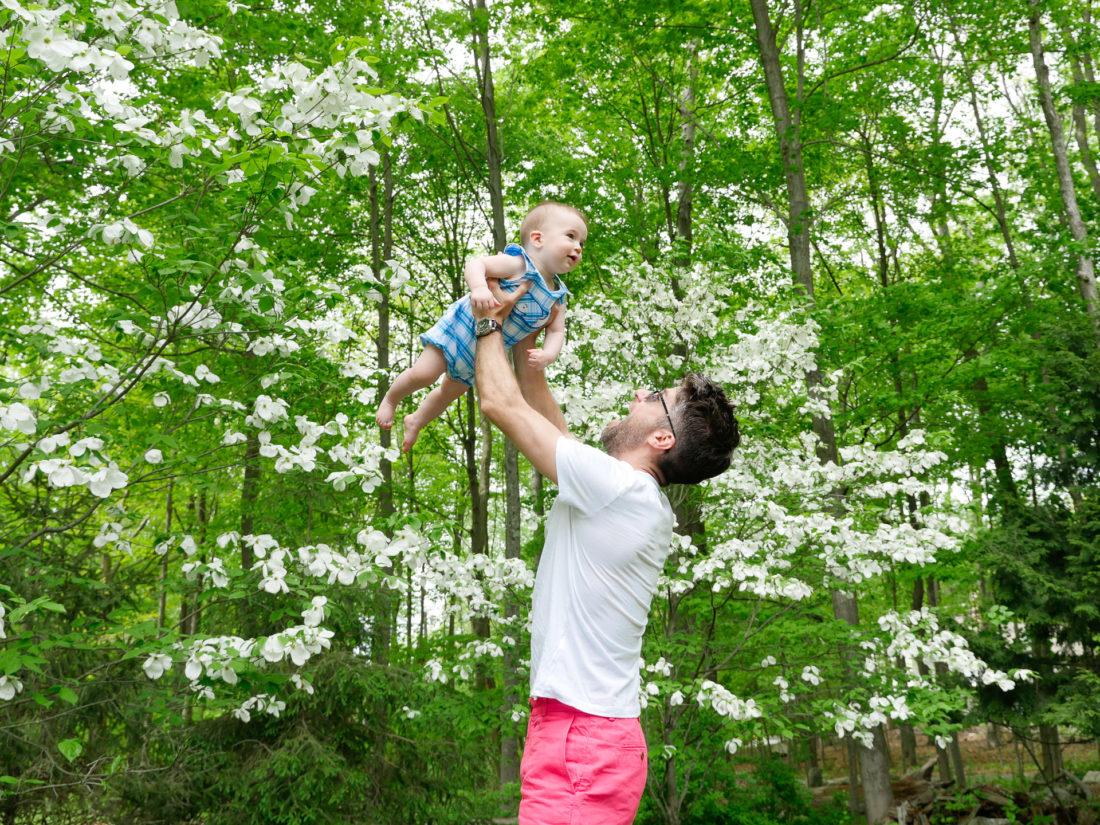 Whenever we hang outside for a few hours at a time, I make sure to bring a bag filled with my essentials. What do you pack when you venture outdoors with kiddos?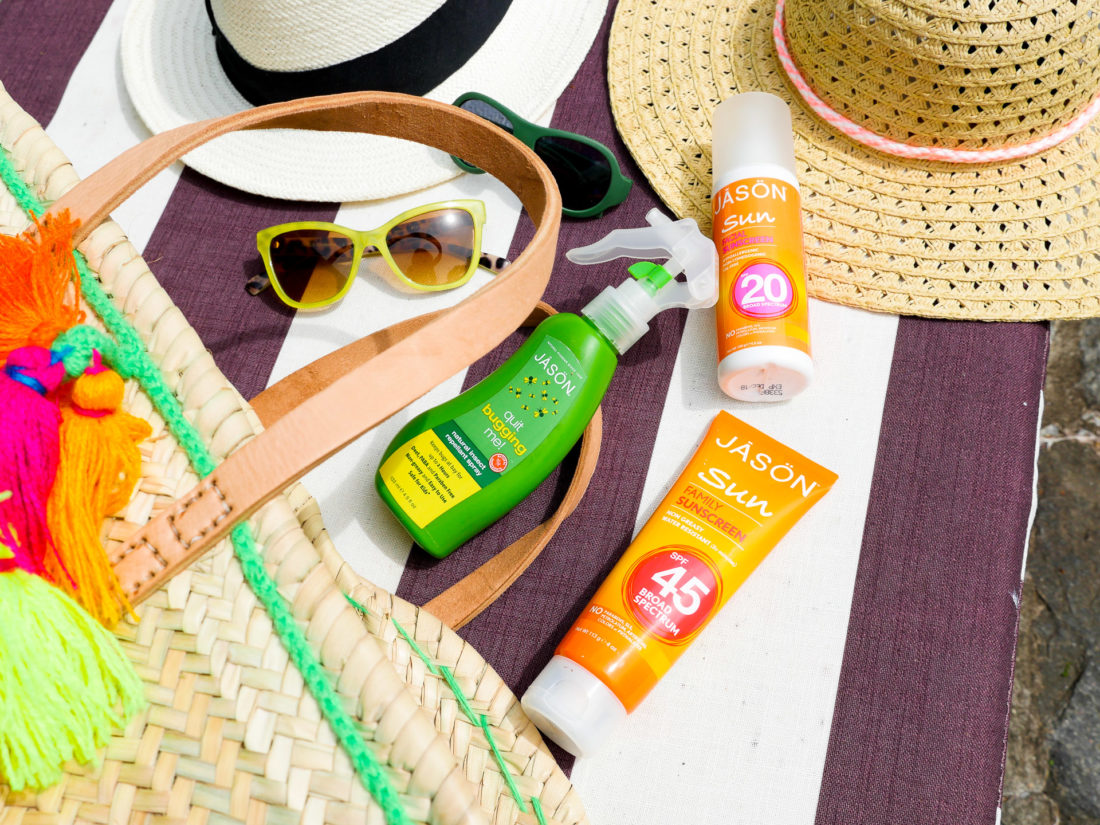 My Outdoor Adventuring Bag Must-Haves
JĀSÖN "Quit Bugging Me" Insect Repellant spray
Sunglasses for the whole family
Water Bottles for Kyle and I and sippy cups filled with water and ice for the kids! TIP: I like to pep up my own water bottle with a couple drops of Lemon Essential oil.
Sun Hats. I try to wear a hat of some kind when I'm in the sun for longer periods of time.  If Marlowe won't wear her sunglasses I plop a hat on her head, and Major with his fair and sensitive skin is pretty much guaranteed a nice little sun hat  A burnt baby is not a good look!
A blanket for the grass. It's crucial to have someplace to rest!
Snacks! Nothing uplifts a Toddler's mood when it's taken a nosedive than a yummy snack!
A Puppet. My husband thinks I'm crazy, but if the kids are melting down, a simple little hand puppet always does the trick.  I put on a funny voice and ask them lots of questions about what they're seeing around them.  It always puts them back in a good mood!