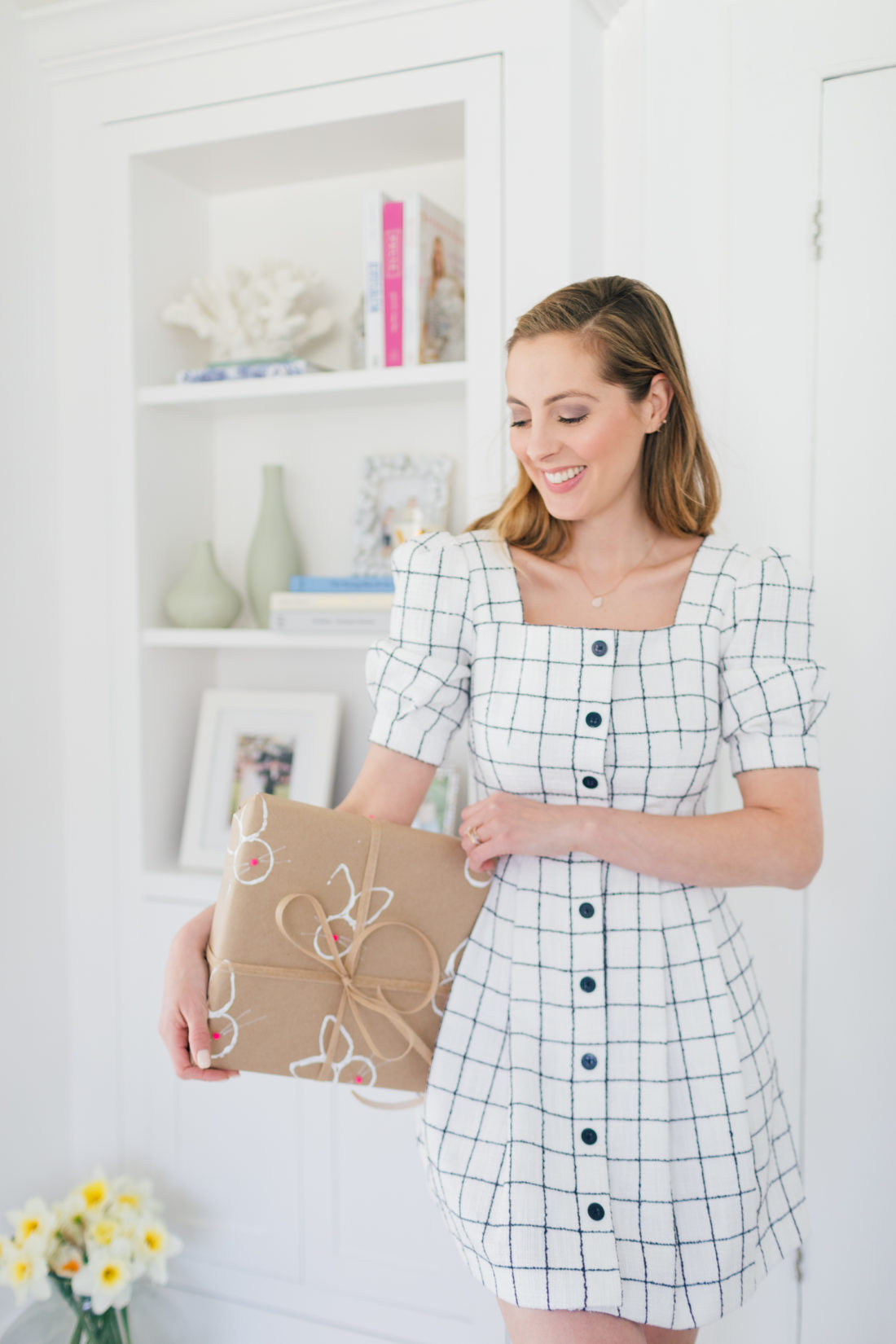 I'm a big fan of making your own wrapping paper– I just think it adds such a sweet personal touch, and it's completely unique for your gift recipient! With Easter coming up this weekend, I thought I would share a really cute way I like to personalize wrapping paper for the holiday to create a really festive package. This stamped Easter wrapping paper is so easy, and utilizes one of the most common pieces of "trash" that we all have in our homes: empty toilet paper rolls!
I once heard a master crafter say that you should always save your toilet paper rolls because there are endless things to do with them. I started saving them a couple of years ago, and I'm not exaggerating when I tell you that I've used them in different crafts and fun activities with the kids every single week! This craft is no exception, and you'll be recycling to boot! Everyone wins. Make sure to let this wrapping paper dry for at least 2 hours before wrapping your gifts. You can also stamp the bunnies on to the craft paper roll and use it as a table runner, or cut it in to festive placemats!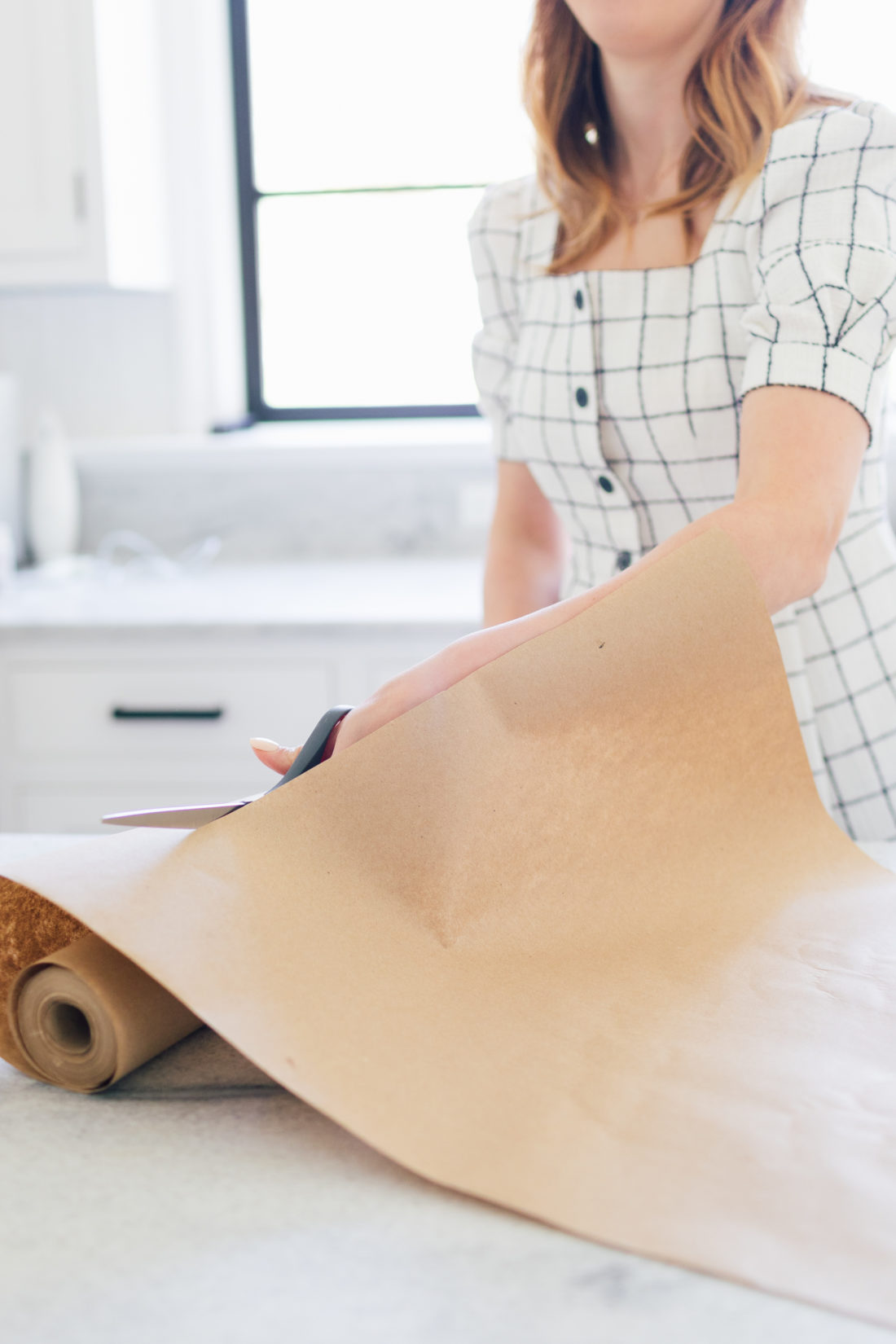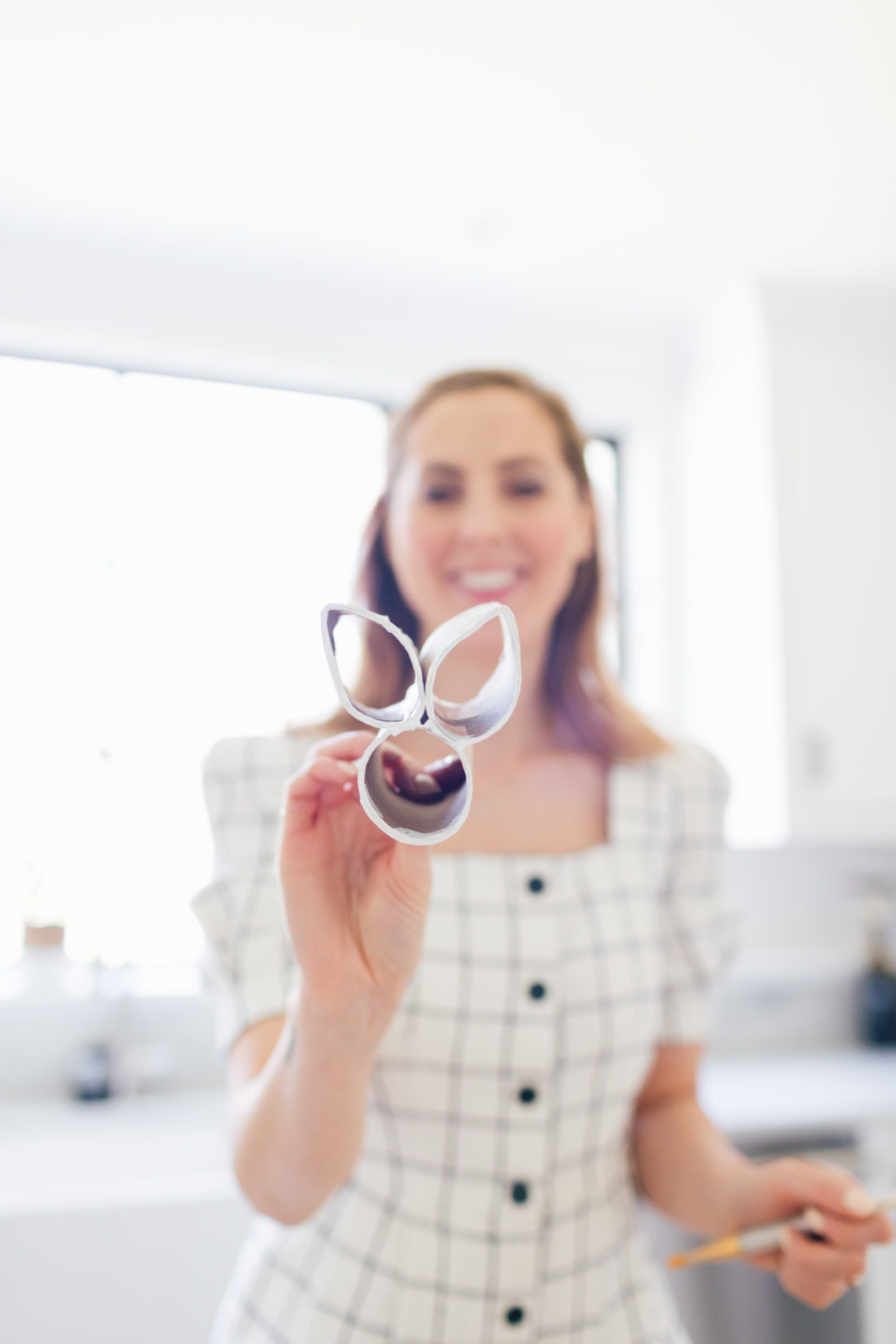 Materials…
1 roll of Kraft Paper
White acrylic paint
Paintbrush
3 toilet paper rolls
Tape
Mini pink pompoms
Hot glue gun, with glue inserts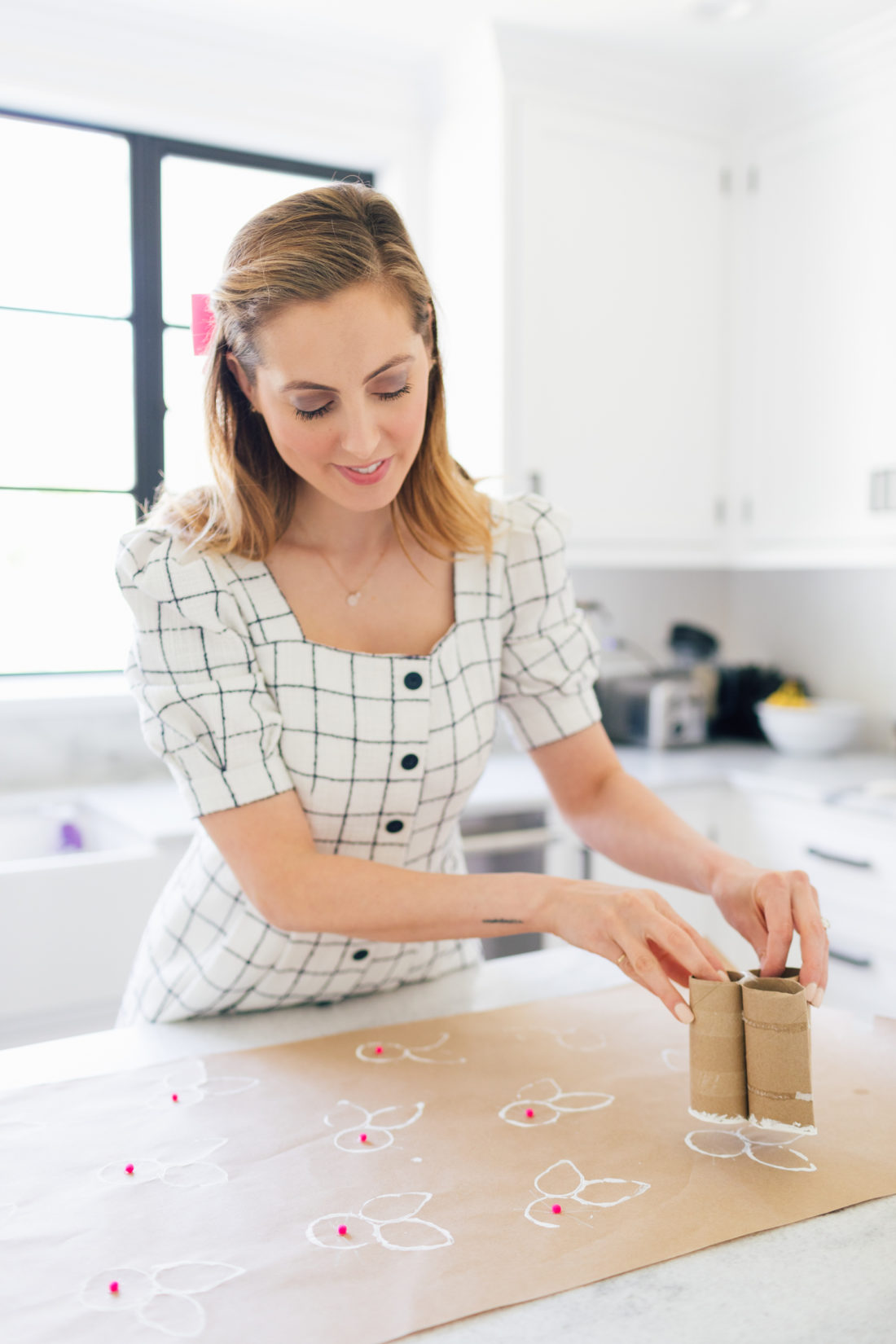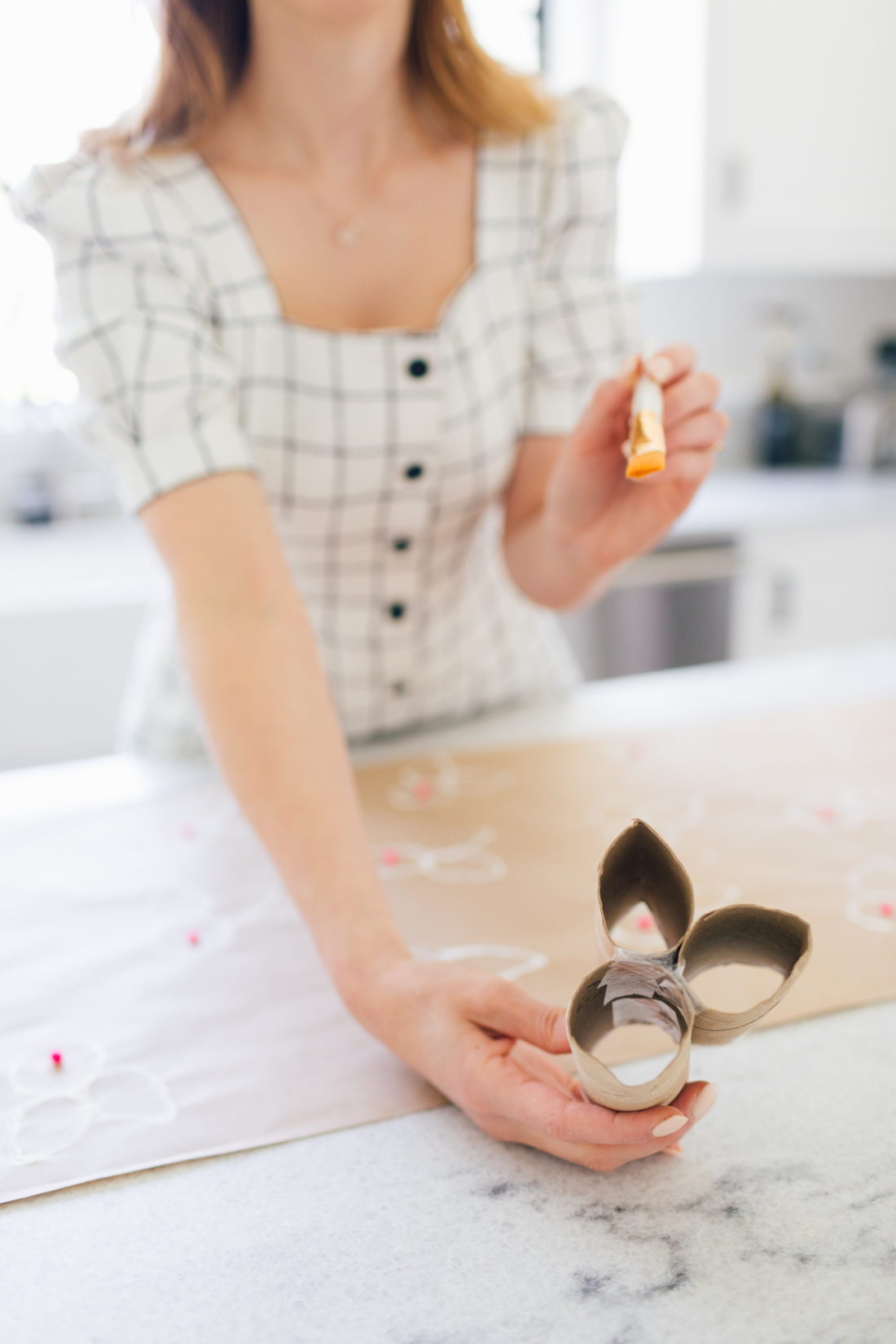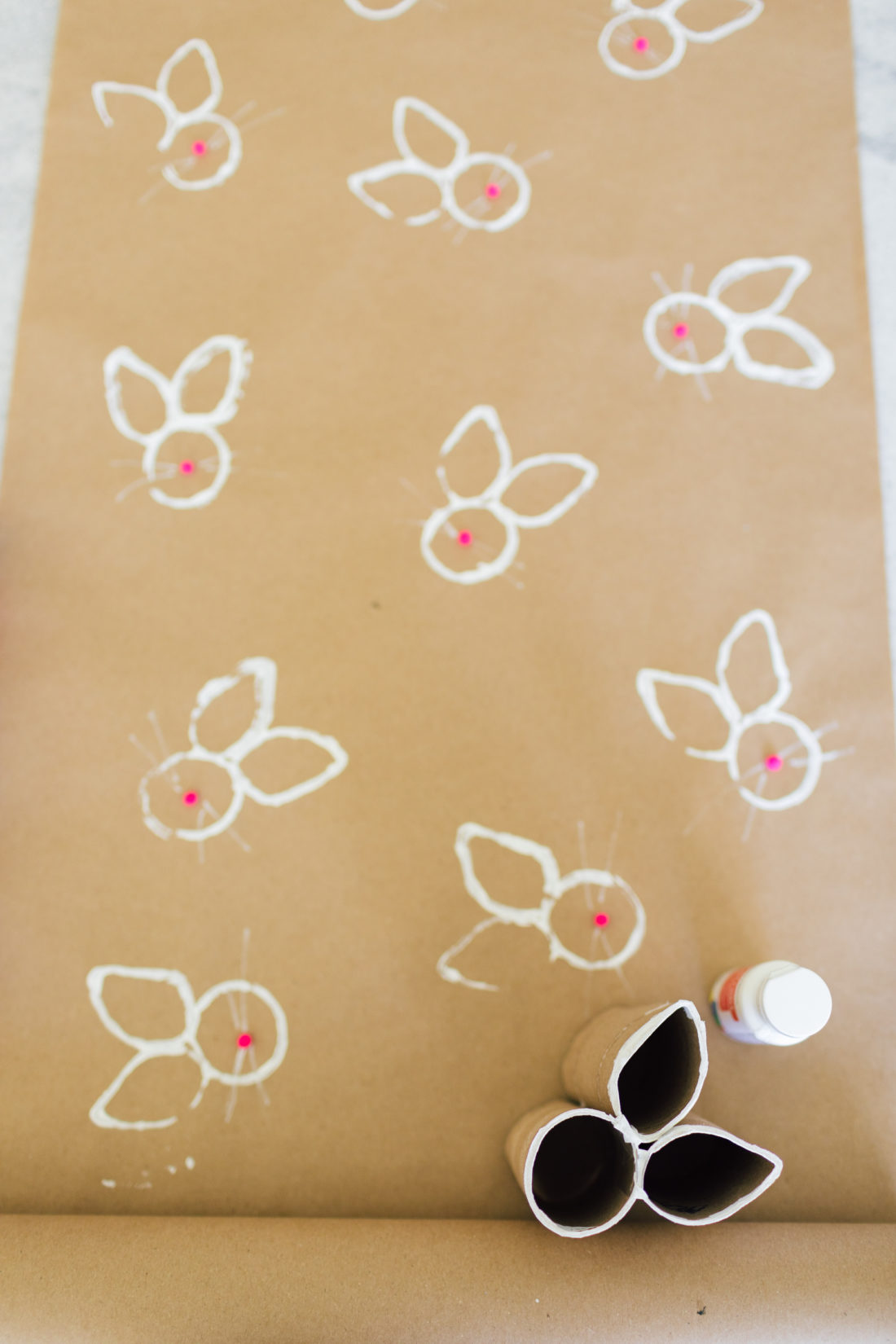 First make your bunny! Take the toilet paper rolls, and leave one circular. Pinch the other two at one end to create a bunny ear shape. Arrange the rolls in the shape of the bunny head, and tape together. Using the paint brush, apply paint to the edge of your bunny stamp. Press firmly with the paint side down on the Kraft paper. Carefully remove. Repeat all over the Kraft paper, and allow to dry for fifteen minutes. Using the hot glue gun, add your bunny noses, and finish by adding whiskers with a paint brush. When the wrapping paper is dry, wrap your gifts and secure with a rustic bow. Happy Easter!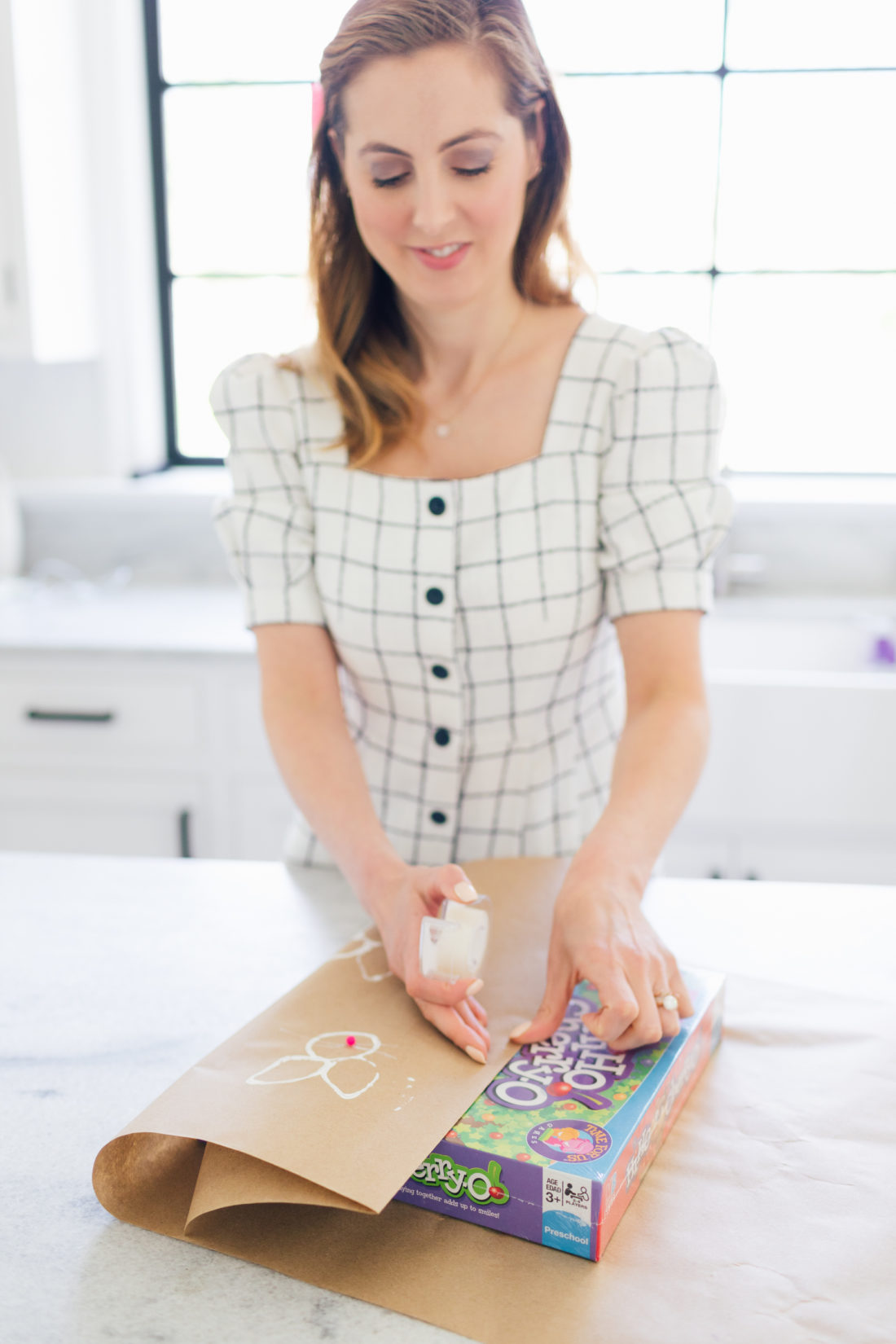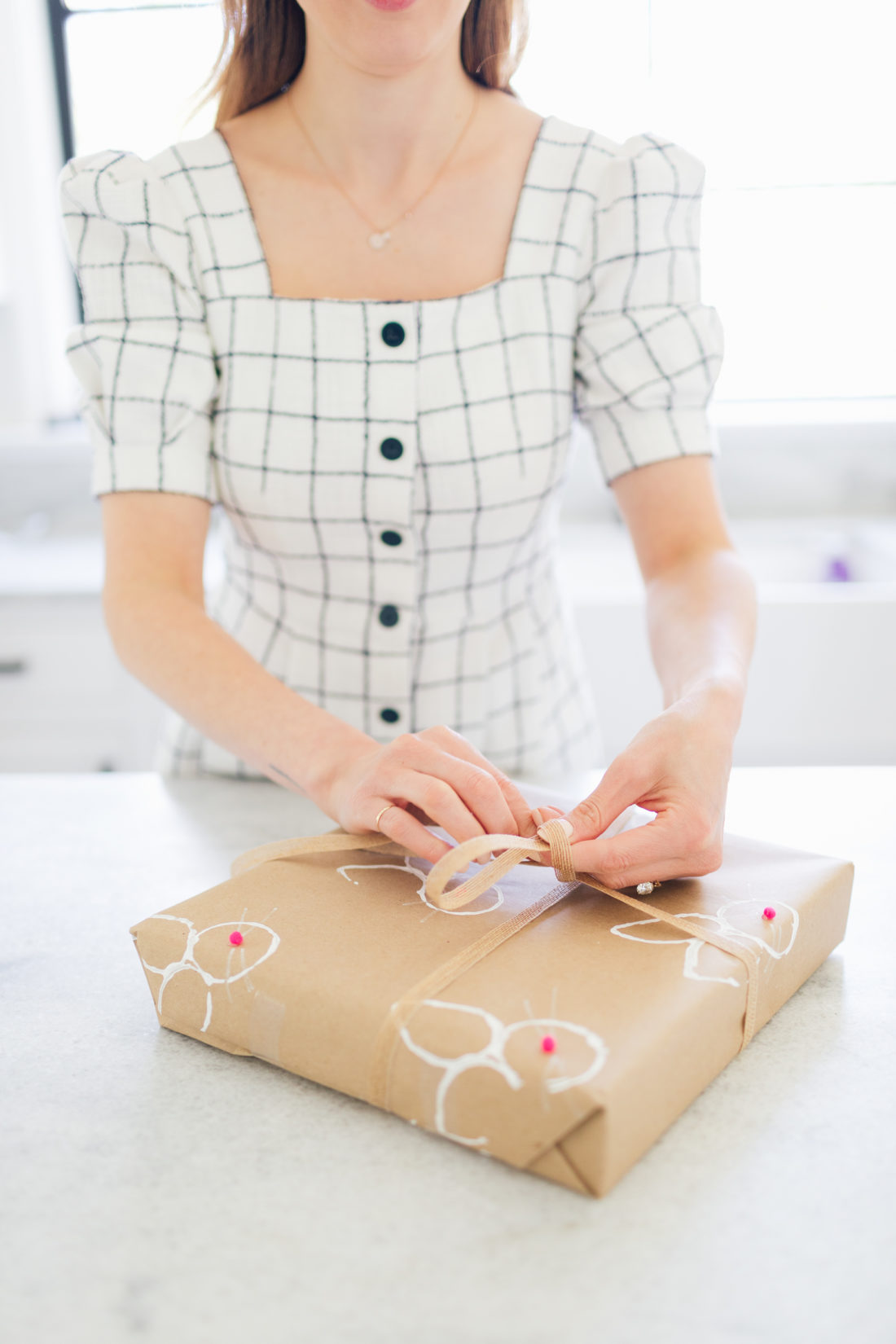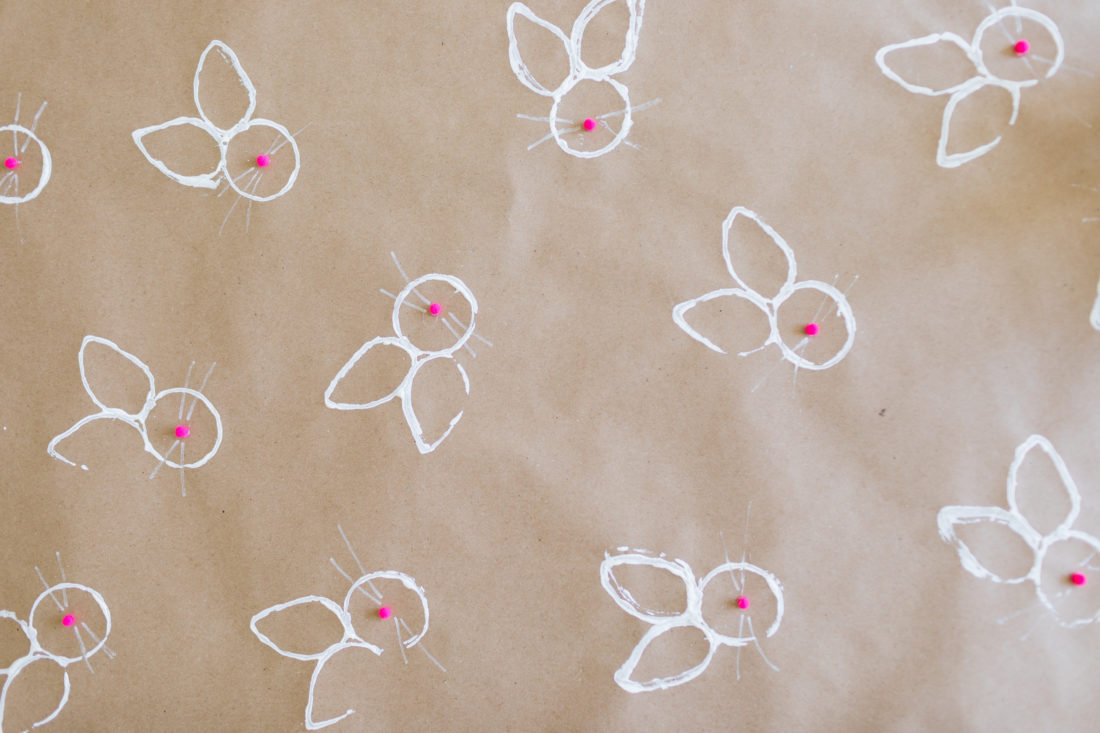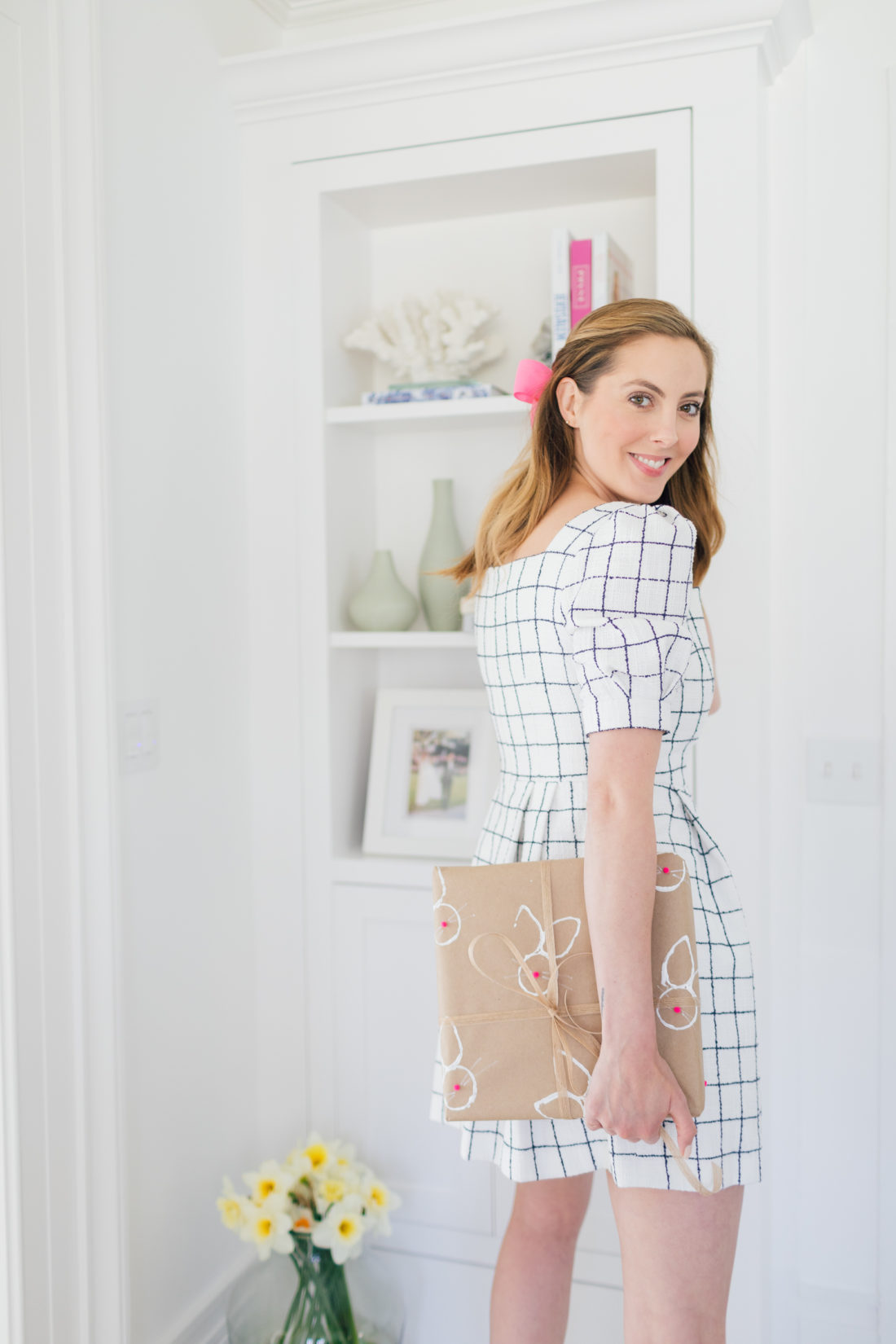 Shop the post…

Photographs by Julia Dags